This may sound crazy, but hear me out: if ever there was a time to try nude sunglasses, that time is now (i.e., fall and winter.) I know it seems contrary to what most would consider to be a summer trend, but nude sunglasses were meant for glossed blush, vibrant red, creamy nude rose (love this one and it's hard to find!), matte blood red, and deep berry-kissed lips (ahem … fall-through-winter.)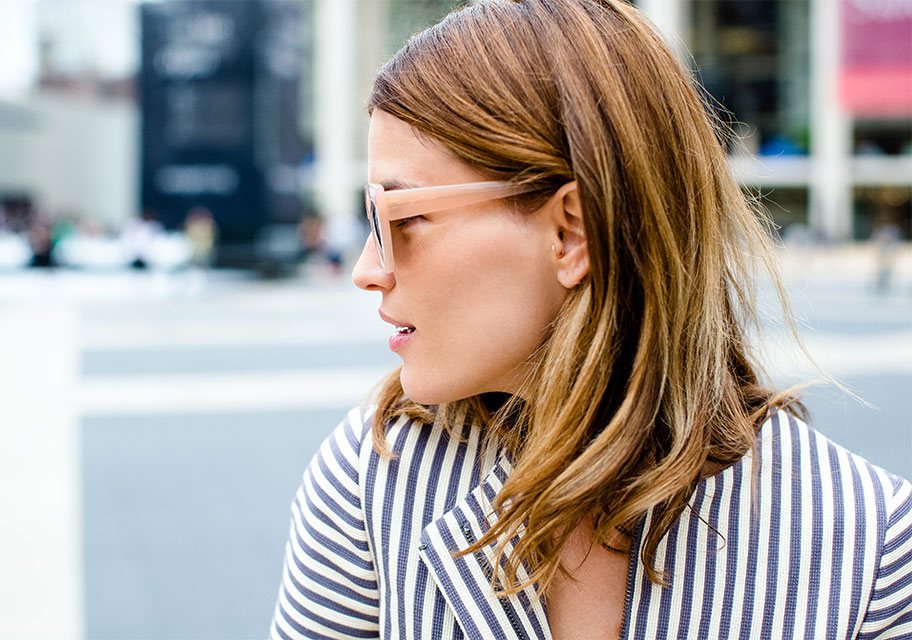 How to Wear Nude Sunglasses in Fall + Winter:
I've long wanted to try a pair of nude sunglasses for myself, but with pasty pale skin, I figured it just wasn't a trend I could get on board with. But then a lightbulb just sort of went on in my head: lipstick. As if lipstick wasn't already my savior, I realized that although nude sunglasses may not provide much pop, topped off with a set of stained lips in a great fall/winter hue, nude sunglasses are totally do-able. Yep, you heard me right: The secret to wearing nude sunglasses in every season (regardless of your skin tone), is a swipe of lipstick.
So tell me, would you try a pair of nude (or beige) sunglasses for fall and winter?
SHOP THE STORY / CLICK LEFT & RIGHT ARROWS TO EXPLORE

images via Tory Burch // Keiko Lynn // Chloe From the Woods
This post contains affiliate links, which means that if you click on one of the product links, I'll receive a small commission. Thank you so much for clicking through and helping to support this little blog business of mine! Read more about our site, privacy, and disclosure policies here.