This post has been sponsored by Cetaphil®. Thank you so much for helping to support this little blog business of mine! Read more about our site, privacy, and disclosure policies here.
Every year, as summer slowly rolls into fall, I start to transition my skin care routine for the cooler weather ahead. Mostly, after a long, hot summer where plenty of time was spent outside in the warm sunshine. I always try to re-hydrate my skin. And as the temperature drops, it's always a good idea to tweak your beauty and skin care routine to keep your skin gorgeous, glowing, and moisturized. Because let's face it, autumn brings cooler weather (hello, sweater weather!), all of my personal favorite décor (pumpkins, hay stacks, and leaves, here I come!), and a drop in humidity, which makes for dry, stagnant air, and even drier skin.
So today I'm sharing 3 tricks I rely on to help transition my skin care regimen from summer to fall (hint: Cetaphil® Ultra Gentle Refreshing Body Wash is my go-to!). Be sure to let me know in the comments what your favorite beauty hacks are for keeping your skin bright and hydrated as the cold weather slowly starts to set in!
Plus, right now you can save $2 on Cetaphil Body Wash at CVS!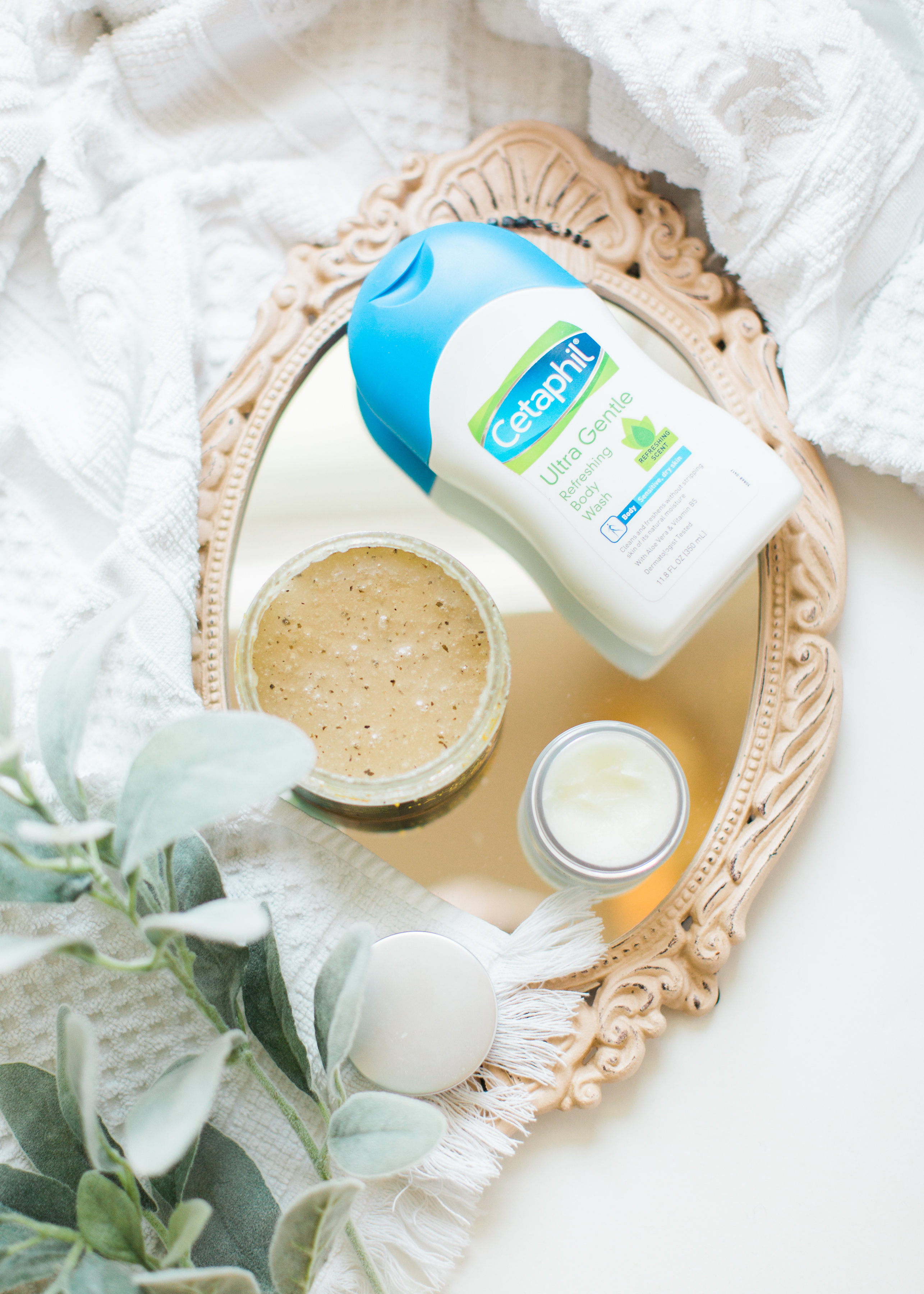 3 Tricks For Transitioning Your Skin Care Routine From Summer to Fall
| 1 | Cleanse
a.k.a. Remove the Makeup, Dirt, and Grime
Cleansing at the end of each day should be something you do daily. No matter the season. Regardless of what you put on your face day-to-day – makeup, tinted moisturizer, etc. It should all be coming off at the end of the day. Not only should you never ever ever go to sleep with makeup and the day's dirt on, you want to be sure you're getting everything off so that your skin has a chance to breathe and/or soak up whatever night cream you're applying.
Basically, be good to your skin.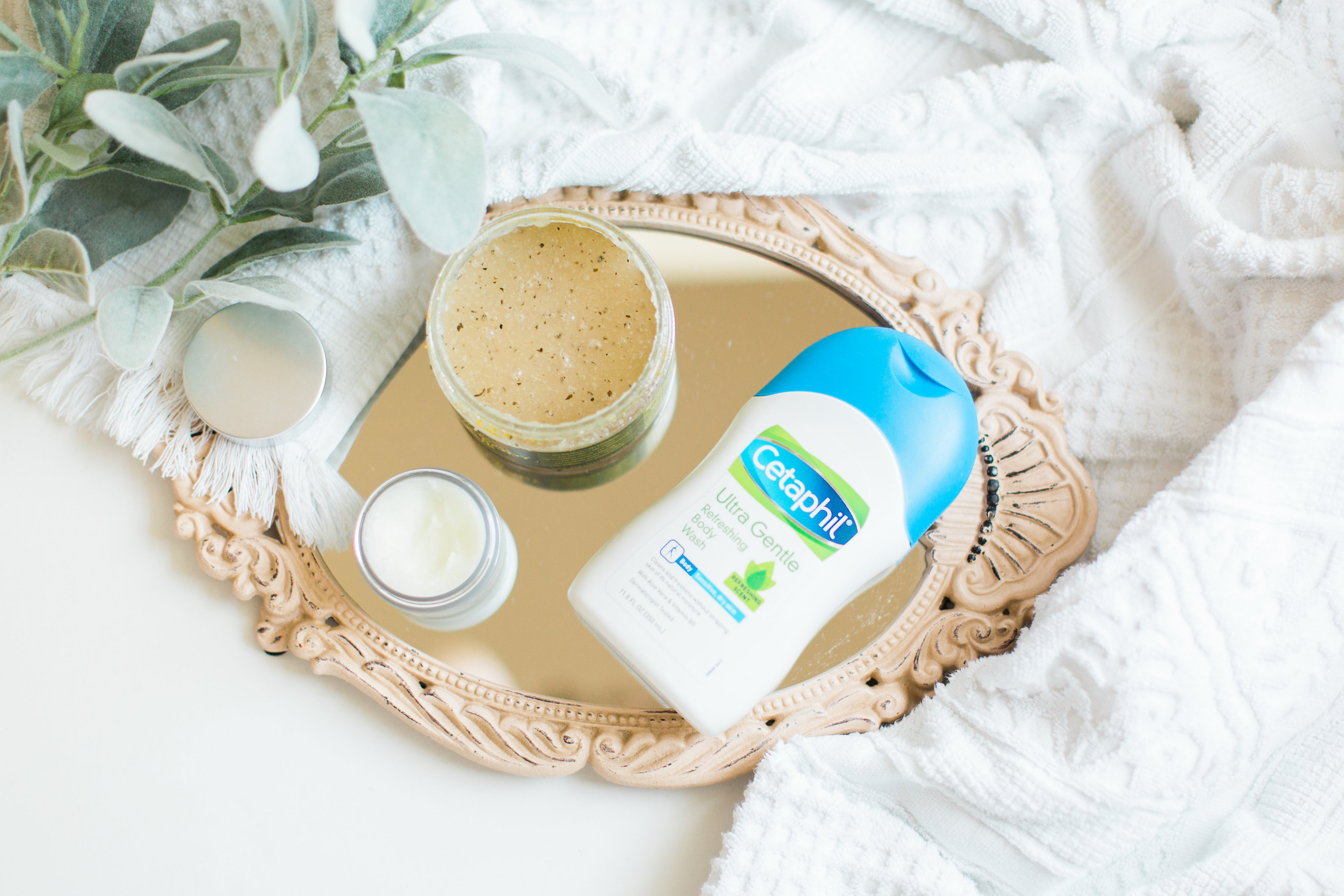 | 2 | Exfoliate
I love using a really gentle exfoliator full of moisturizing oils, typically about once a week, to get my skin back in tip top shape. I think most people gravitate towards intense scrubs and exfoliating mixes in the summer. But using a gentle exfoliator during the cooler months can actually help to improve dull and tired-looking skin and provide a boost of hydration. Did you know that between the cold air outside and dry indoor heating, your skin cells dehydrate and die out faster during the fall and winter? Exfoliating is great because it will help to buff away those dead skin cells to allow new cells to come in.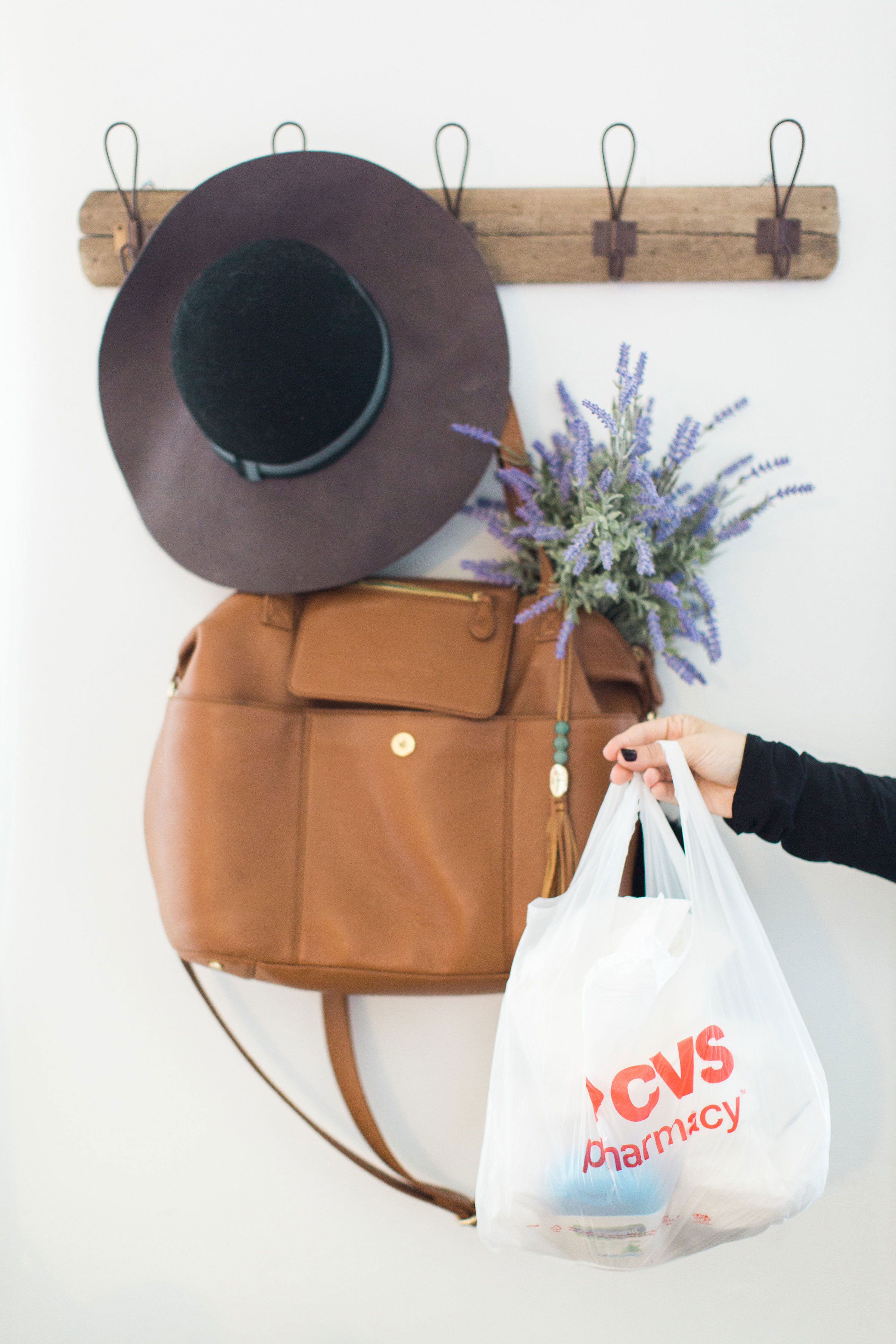 | 3 | Moisturize
I've always had the most sensitive skin. Especially as the seasons change, I find myself getting the most random rashes and irritations. And, I don't even get me started on trying new products. I have to be SO careful about which products I use because every once in a while, I'll try something new, and bam, I'm covered in hives. Years and years ago, our allergist in Miami recommended Cetaphil products to me and I've been a big fan ever since. I know that I can trust Cetaphil products to be gentle and super nourishing. I've actually used their lotion for ages.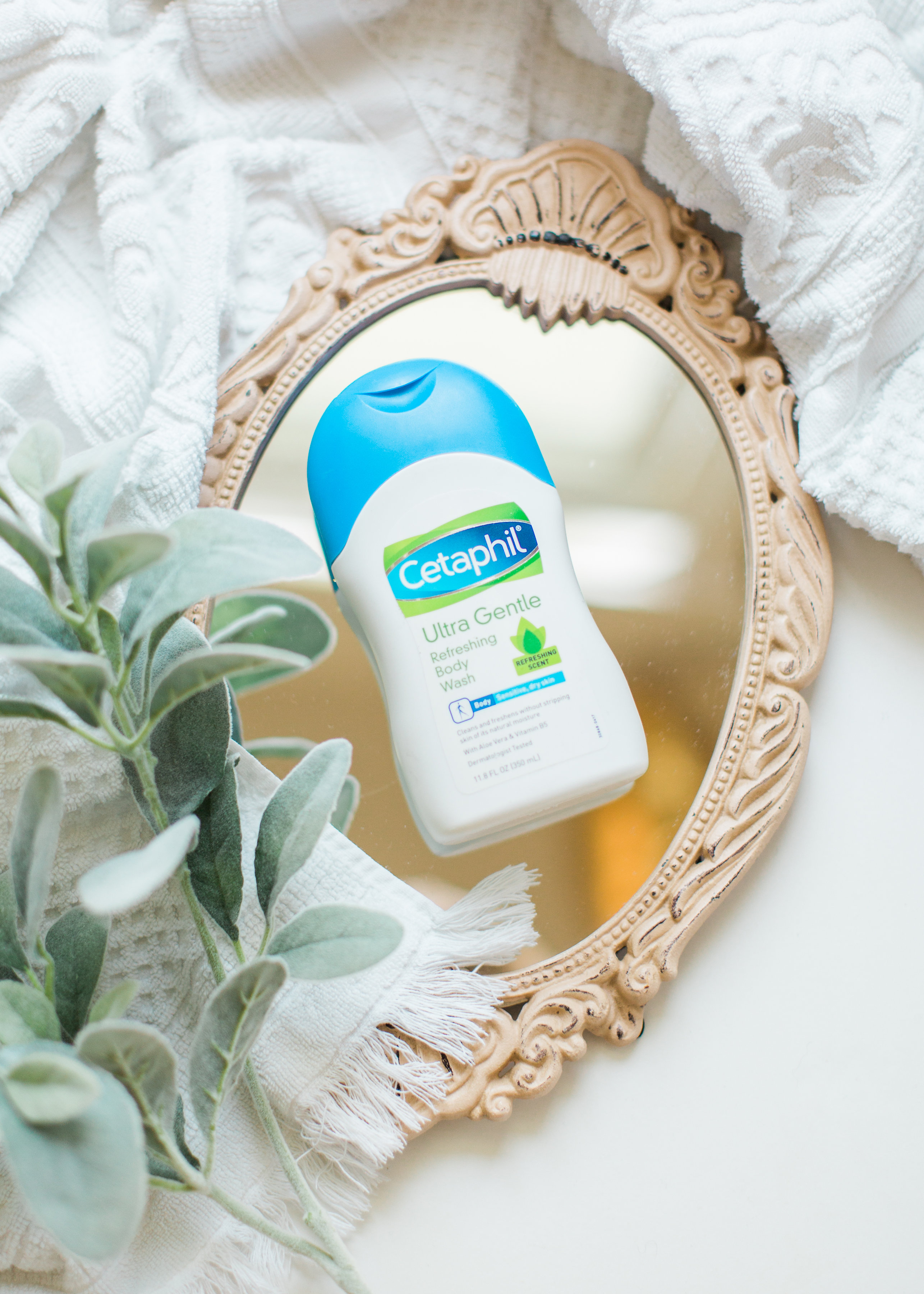 Now that I'm starting to transition my skin care routine from summer to fall. I decided to make a trip to our local CVS to grab a few new products. I've always loved body wash, but lately the body wash I use seems to be drying out my skin. That, combined with the hot summer sun and the long walks we've been taking in the early evenings when the sun is still on full blast, has made my skin feel like the Sahara. I was so excited to try out this Cetaphil® Ultra Gentle Refreshing Body Wash because as I said before, I've always trusted Cetaphil to be safe for my sensitive skin. This body wash in particular is full of Aloe Vera and Vitamin B5, is dermatologist-tested, hypoallergenic, and will leave your skin feeling super soft. It's also available as Fragrance-Free or Soothing Body Wash!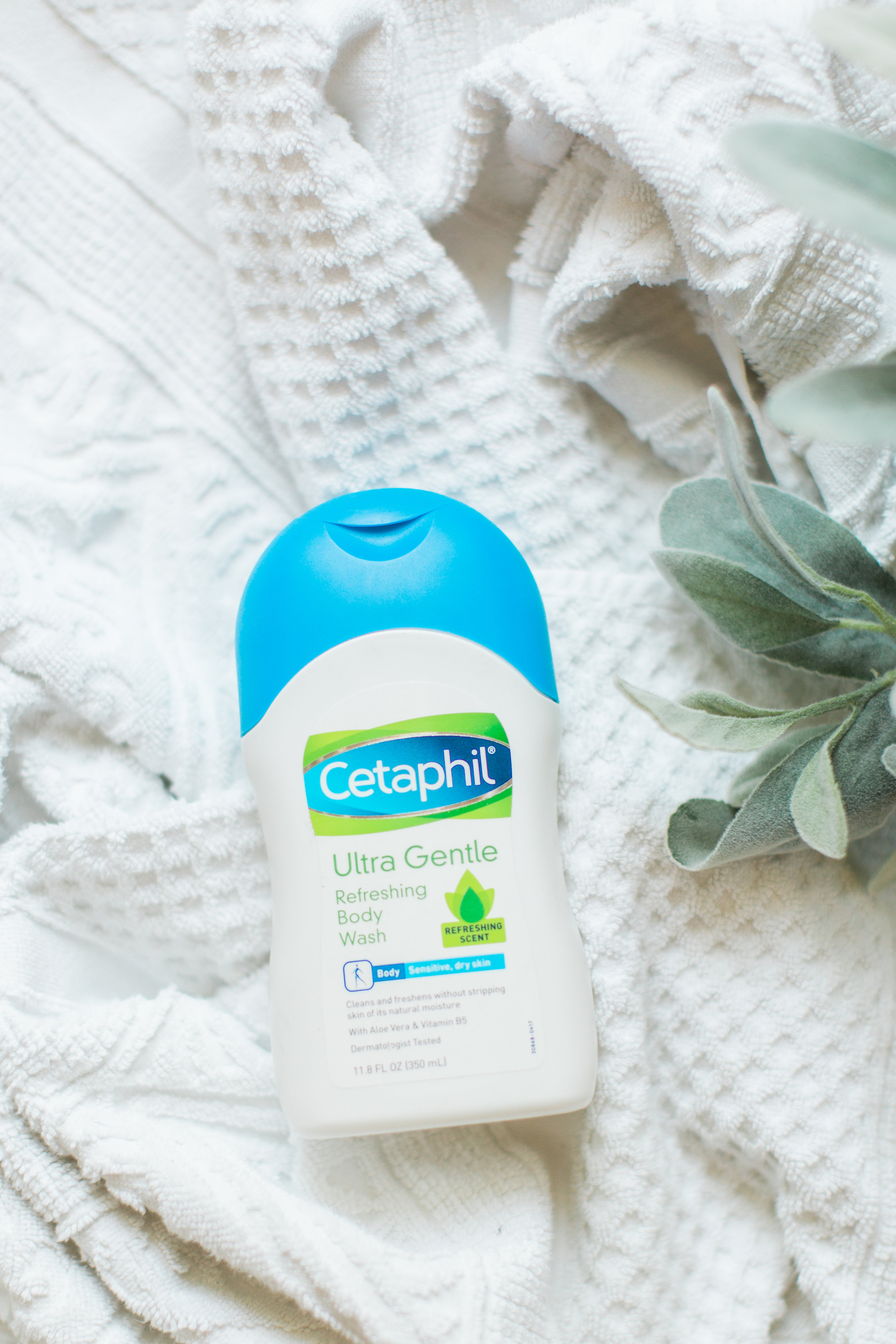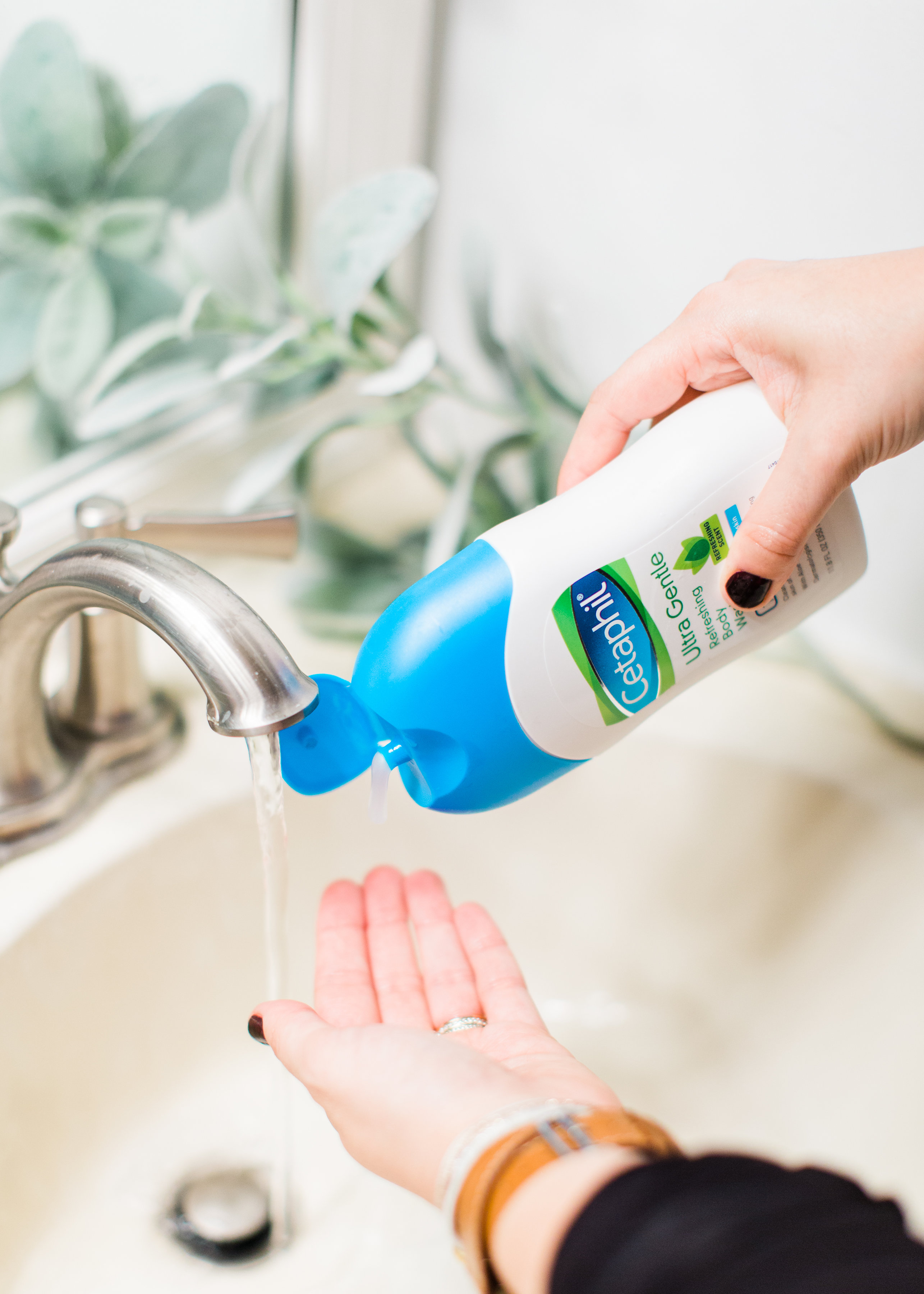 I also love a moisturizing body wash because I'm pretty committed to moisturizing.
What I love about a body wash like Cetaphil® Ultra Gentle Body Wash is that the vitamin-rich body wash is the perfect way to cleanse your skin every day. Even if you can't be bothered with a daily moisturizer after bathing or showering.
Like I said, I'm obsessed with moisturizing. So, I do follow up with a nightly moisturizer. Basically from head to toe. Sometimes I'll even switch to a thicker moisturizer, rather than the lightweight, oil-free moisturizer I typically slather on in the summer. You can also mix in a weekly face mask or face oil for added hydration. For the summer to fall transition, focus on using super hydrating products, like Cetaphil, to provide long-lasting hydration.
It's ALL about moisturizing, guys. I swear I'm turning into my Bubby.
SIDE NOTE:
Even as fall rolls in, you should still be applying sunscreen or a moisturizer with SPF in it DAILY. Sun protection shouldn't just be something you think about when you're headed to the pool or beach. Pro Tip: Buy a moisturizer and makeup primer, facial moisturizer like Cetaphil's Daily Facial Moisturizer with SPF 15, or foundation with SPF in it so no matter what, you're at least getting a bit of sun care into your daily routine year-round. Rain or shine.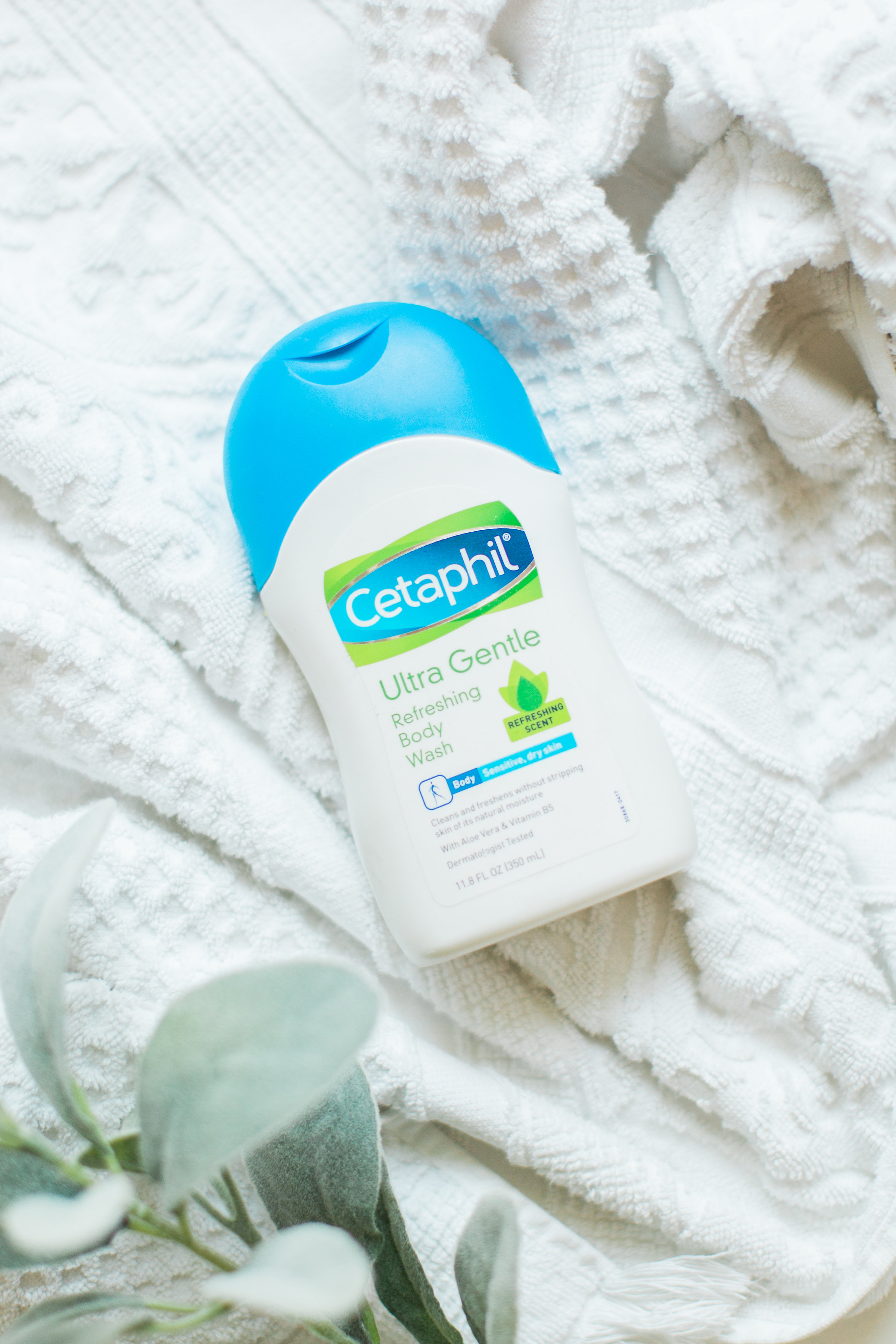 You can pick up Cetaphil® Ultra Gentle Body Wash at your nearest CVS. Head here to snag a $2 off Cetaphil® Body Wash coupon. Happy moisturizing!
How do you typically help to repair your skin after summer? Do you have any favorite tricks for transitioning your skin care routine from summer to fall? Loving all of this beauty content? Be sure to check out all my beauty favorites right here.
Photos by Annie Timmons Photography for Glitter, Inc.