There's nothing that screams poolside, sunny summer day more than a slice of watermelon. And because I don't plan on letting summer go anytime soon, and because labor day (and poolside celebrating) is coming right up, I thought I'd share this addictively refreshing recipe for Watermelon Slushies. With a few simple steps, we're showing you how to make slushies (of the watermelon variety.) Unlike those overly sweet concoctions you'd find at a concession stand – these 3-ingredient Watermelon Slushies are subtly and naturally sweet. A squeeze of lime juice rounds out the flavors of this icy drink, adding a necessary bite of tartness to offset the watermelon's sweetness.
The bonus to these slushies is that they take about 30 seconds to make. Really. Just throw all the ingredients into a blender and blend. That's it! To simplify the process even more, I've made a quick little video tutorial to go along with the recipe. Follow along and you'll be sitting on the (imaginary) beach with me, sipping a Watermelon Slushie in no time.
WATERMELON SLUSHIES
INGREDIENTS
3 cups chopped, seedless watermelon
2 cups ice
1 tbsp. lime juice
1 tbsp. sugar (optional)
DIRECTIONS
1. Crush ice in a high-powered blender, until it becomes powdery. (FYI: The Ninja is such a great, affordable blender!)
2. Add chopped watermelon and lime juice. Blend until smooth.
3. Serve with a slice of lime, and enjoy!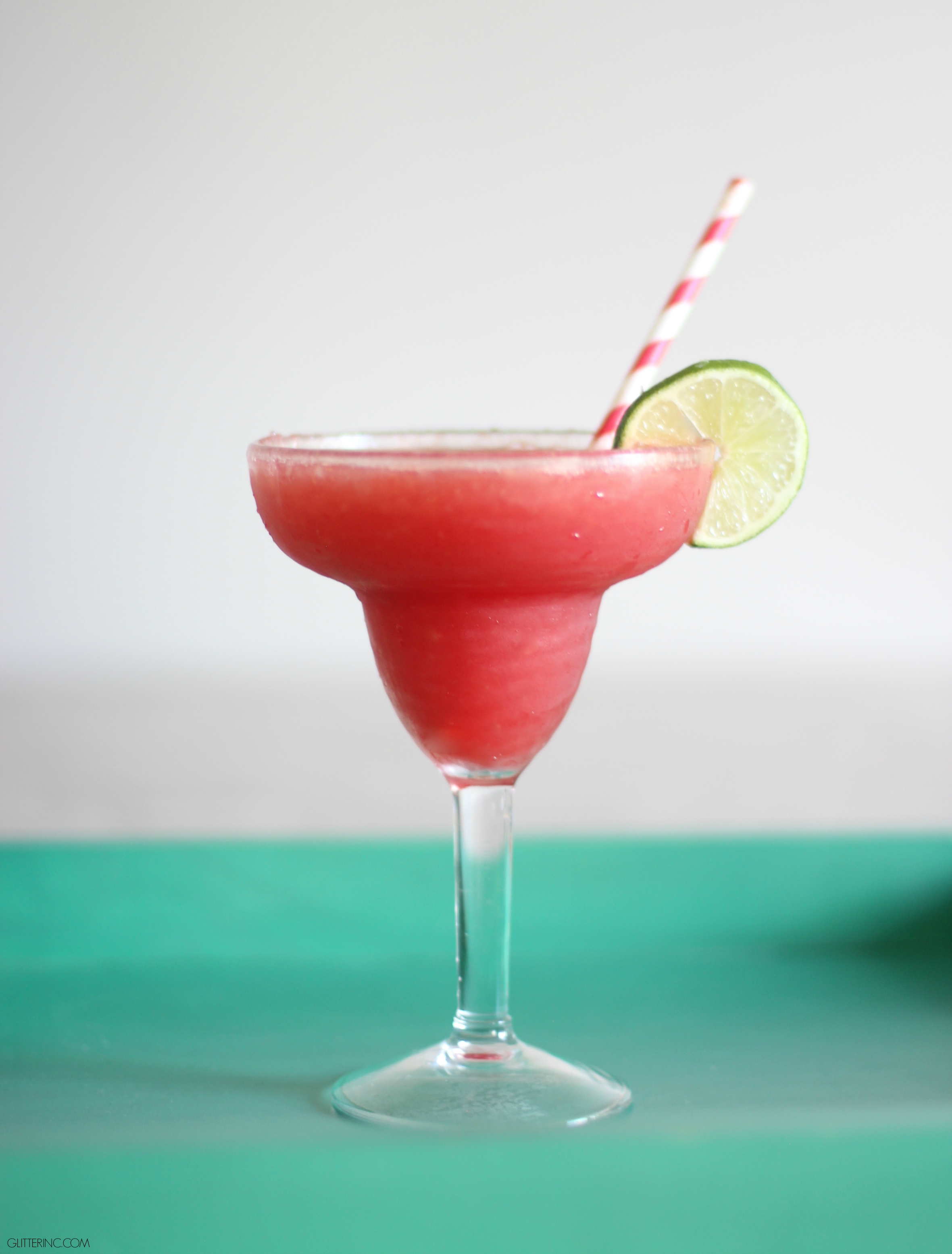 Watch the quick video for a helpful step-by-step:
Special thanks to Rachel of Sugar-Coated Inspiration for this amazing recipe! (Check out all of Rachel's posts for Glitter, Inc., here.)