It wasn't until just the other day – you know, since we've been homebound for going on five days thanks to the snowpocalypse – when I stumbled upon this utterly gorgeous, yet surprisingly simple white pom pom fringe bedding, that I realized I hadn't changed the "look" of our master bedroom bedding in years.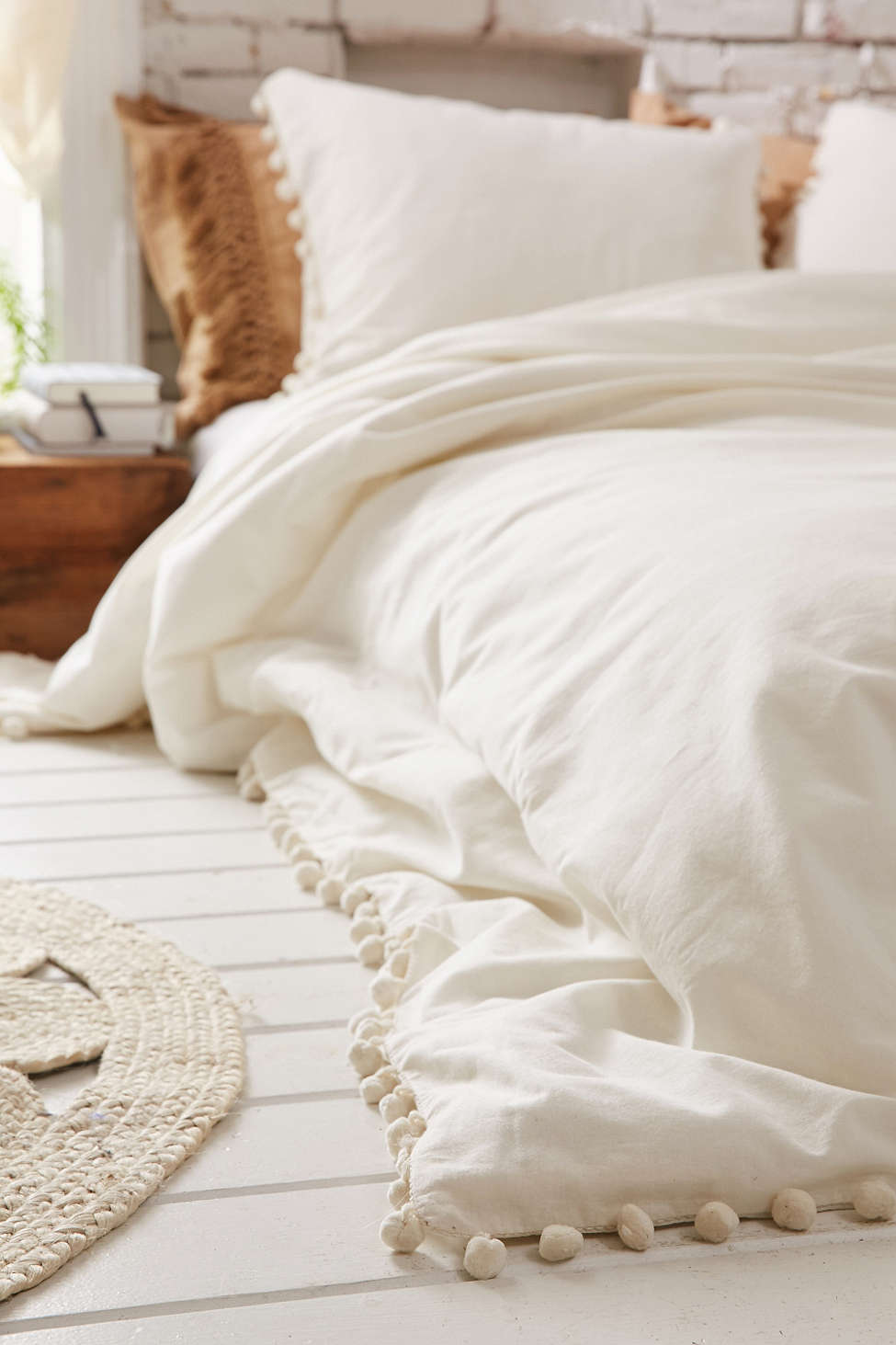 We've had the same white pintuck West Elm duvet since we were married, and though I love it, it's starting to look a bit lackluster, and well, plain. And while I love plain-ish when it comes to our bedding — seriously, you'd be amazed at how quickly you'll fall in love with white bedding; it can always be bleached — even white fabric gets tired after the millionth wash. My devotion to white bedding is pretty unwavering, but it may be time for a new set.
(By the way → 7 tips for creating the perfect white bedroom.)
It got me thinking: how often do you update your bedding? Do you have different sets for different seasons? Do you switch out the throw pillows and blankets with new seasons? Do you mix in patterns and colors?
Or do you splurge and buy yourself a new bed set every few years? How do you decide it's time for a new bedding set? And why do we neglect our poor beds, though we'll happily splurge on a new outfit for events and the like?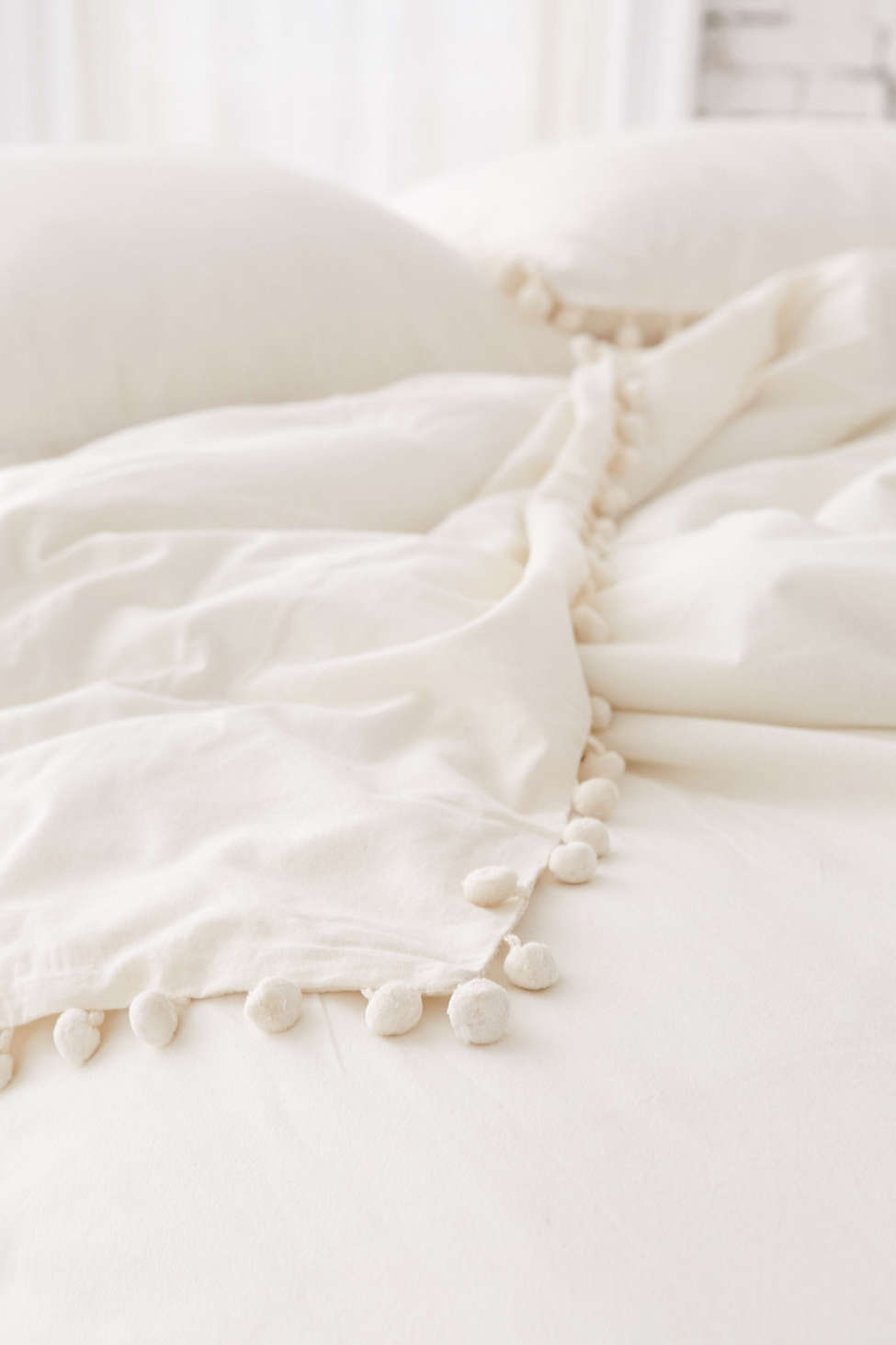 And most importantly, do you love this pom pom fringe bedding as much as I do? And should I go for it? I'm thinking my bed deserves a little TLC right about now.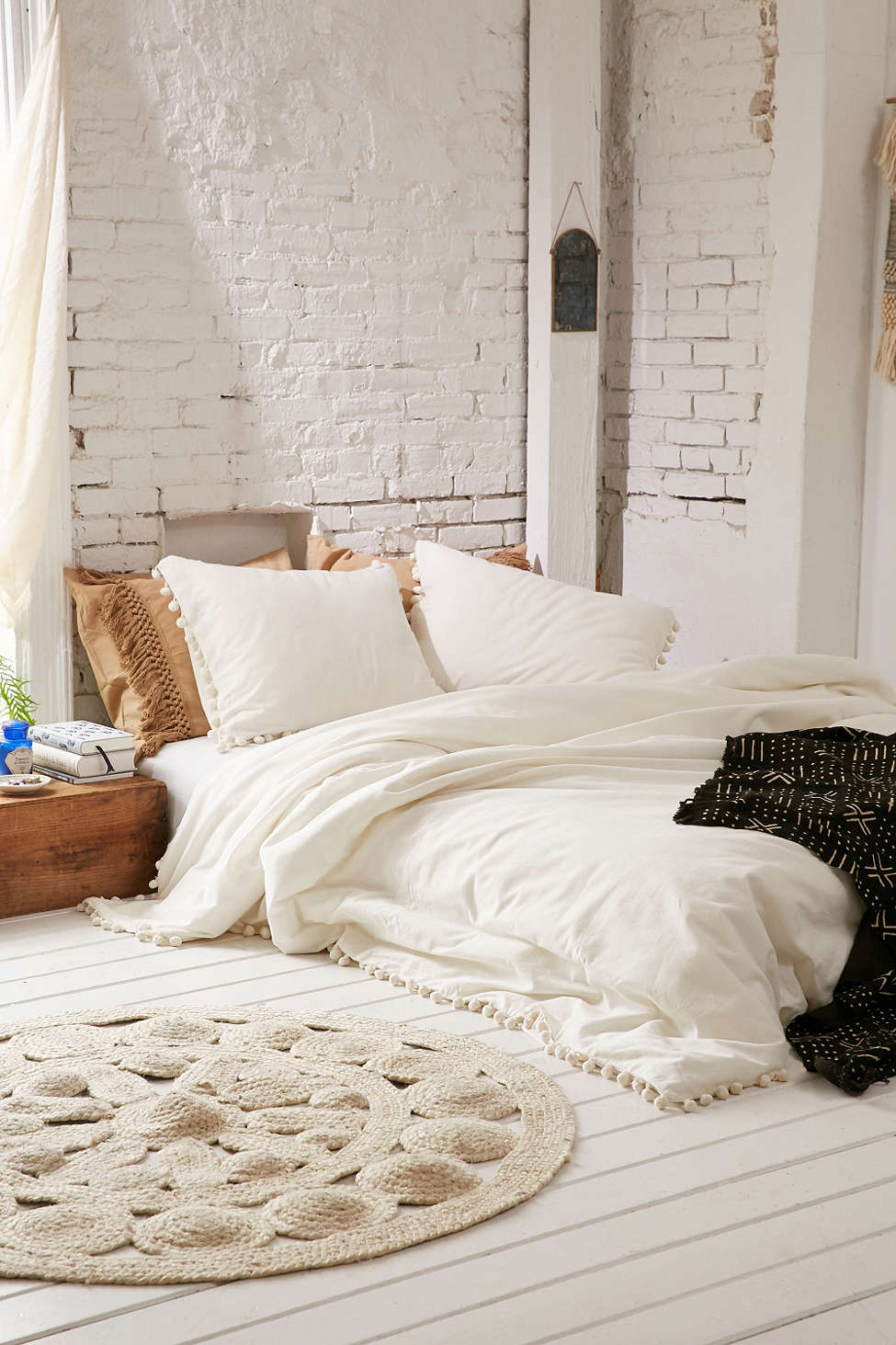 SHOP THE LOOK | CLICK LEFT & RIGHT ARROWS TO EXPLORE

images via Urban Outfitters (Bohemian Pom Pom Fringe Duvet Cover and Pillows)
This post contains affiliate links, which means that if you click on one of the product links, I'll receive a small commission. Thank you so much for clicking through and helping to support this little blog business of mine! Read more about our site, privacy, and disclosure policies here.