By Friday night the house was covered in snow and come Saturday morning, Scarlett could barely contain her excitement. We've been playing in the snow in spurts – It's 10º out right now; so you know, there's only so much we can be outside!
As much as I love the snow, the ice, not so much. But I also love the traditions we're starting to make when it snows. Aside from playing in the snow as soon as it's light out, each year, on the first snow, we make a big batch of cookies (you can get the recipe for our favorite vegan chocolate chip cookies right here), and of course, I take ALL of the pictures.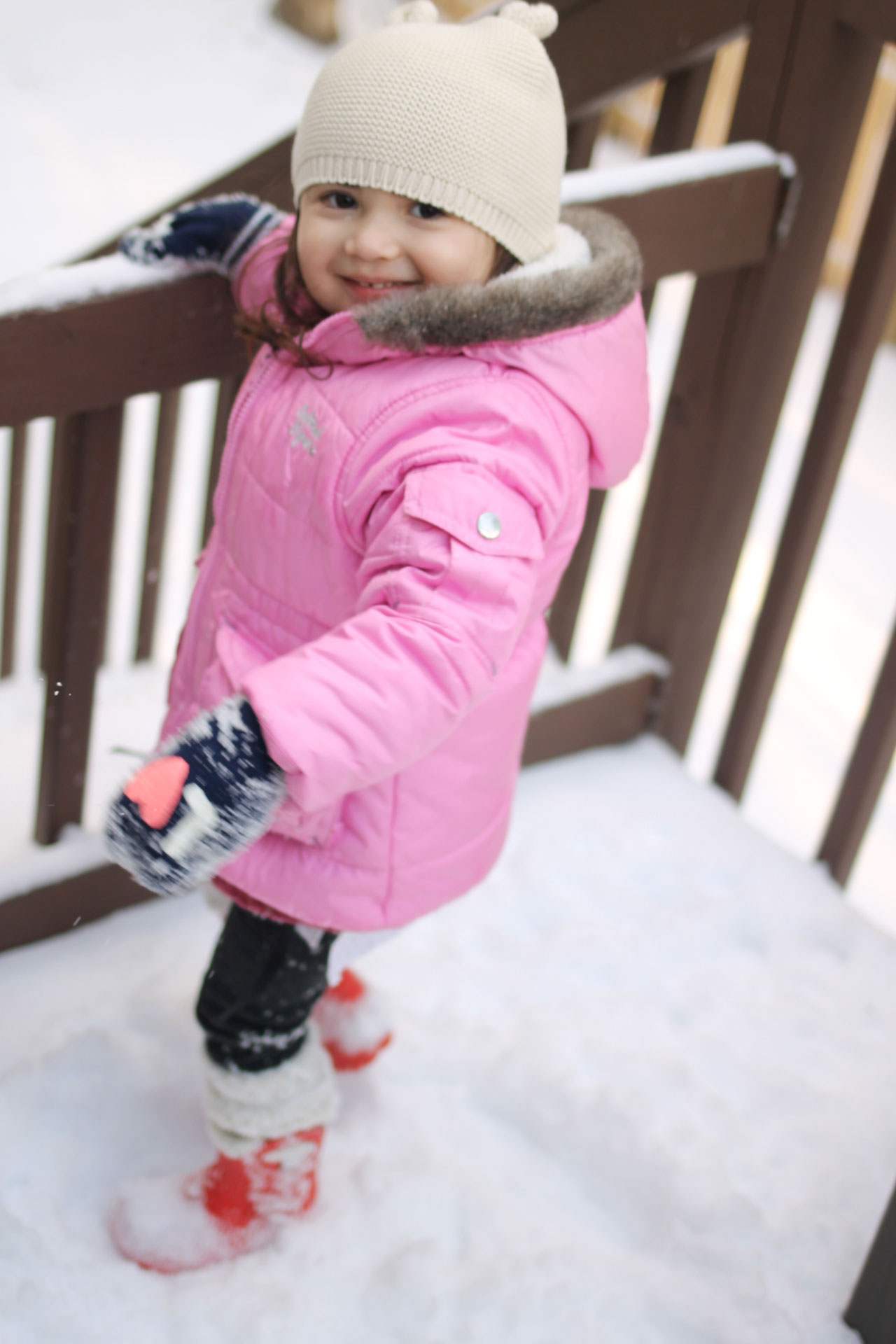 In Miami, we never really got "seasons," but here in North Carolina, there are very clearly defined seasons – all four of them – and I totally love that. The novelty of snow and a real winter still hasn't worn off.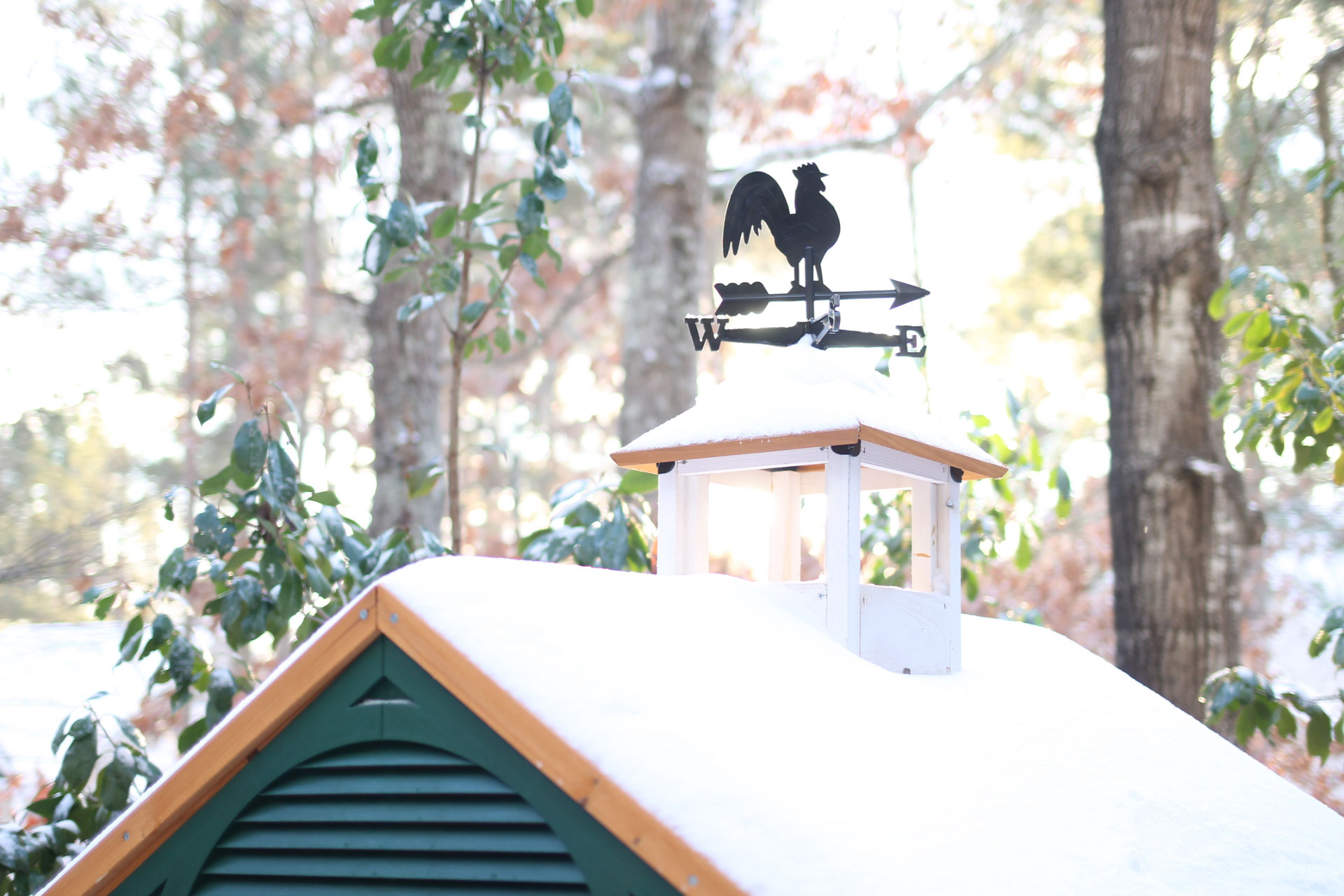 Did you get hit by the storm? Are you playing in snow or enjoying your sunshine?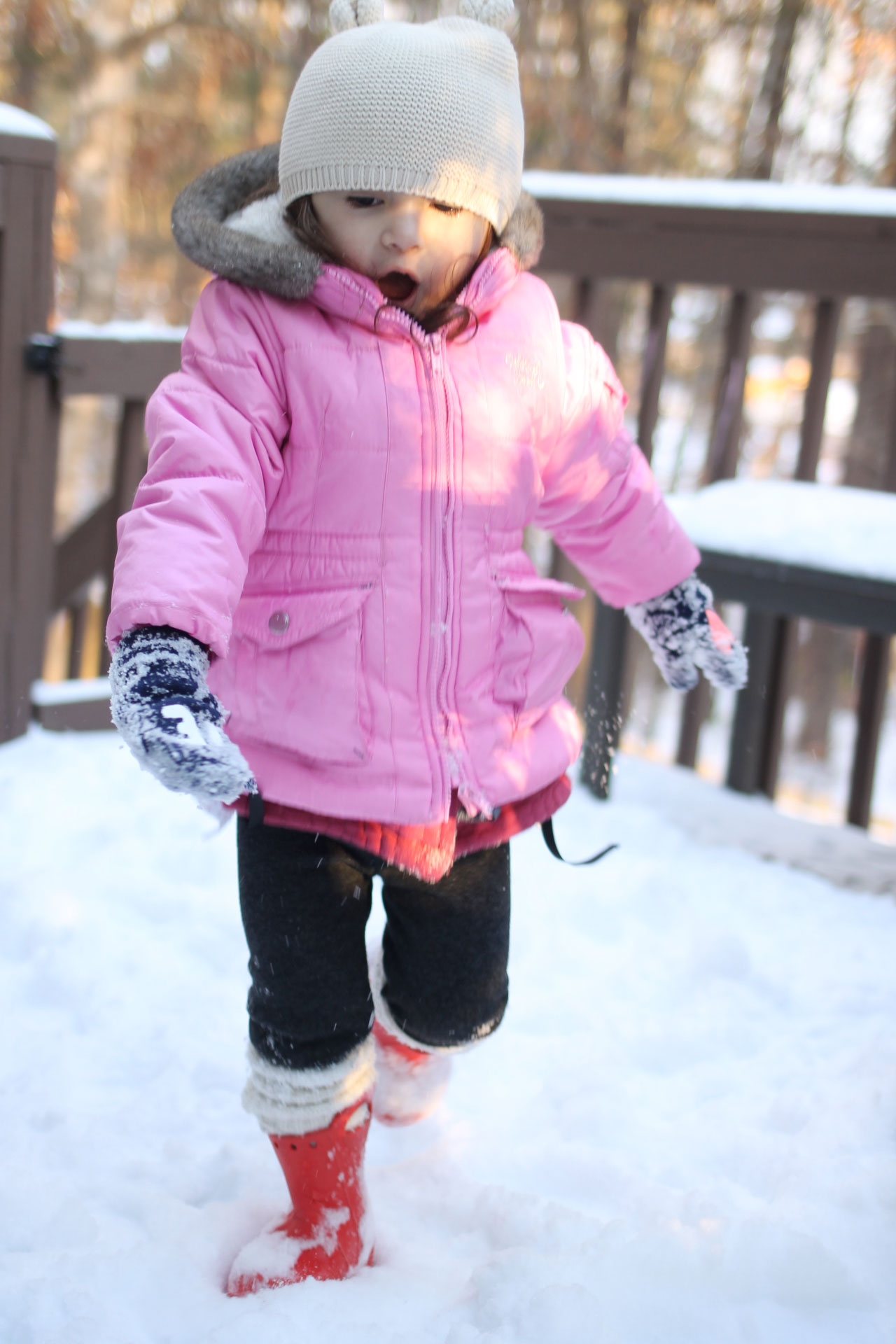 Seriously, SO excited.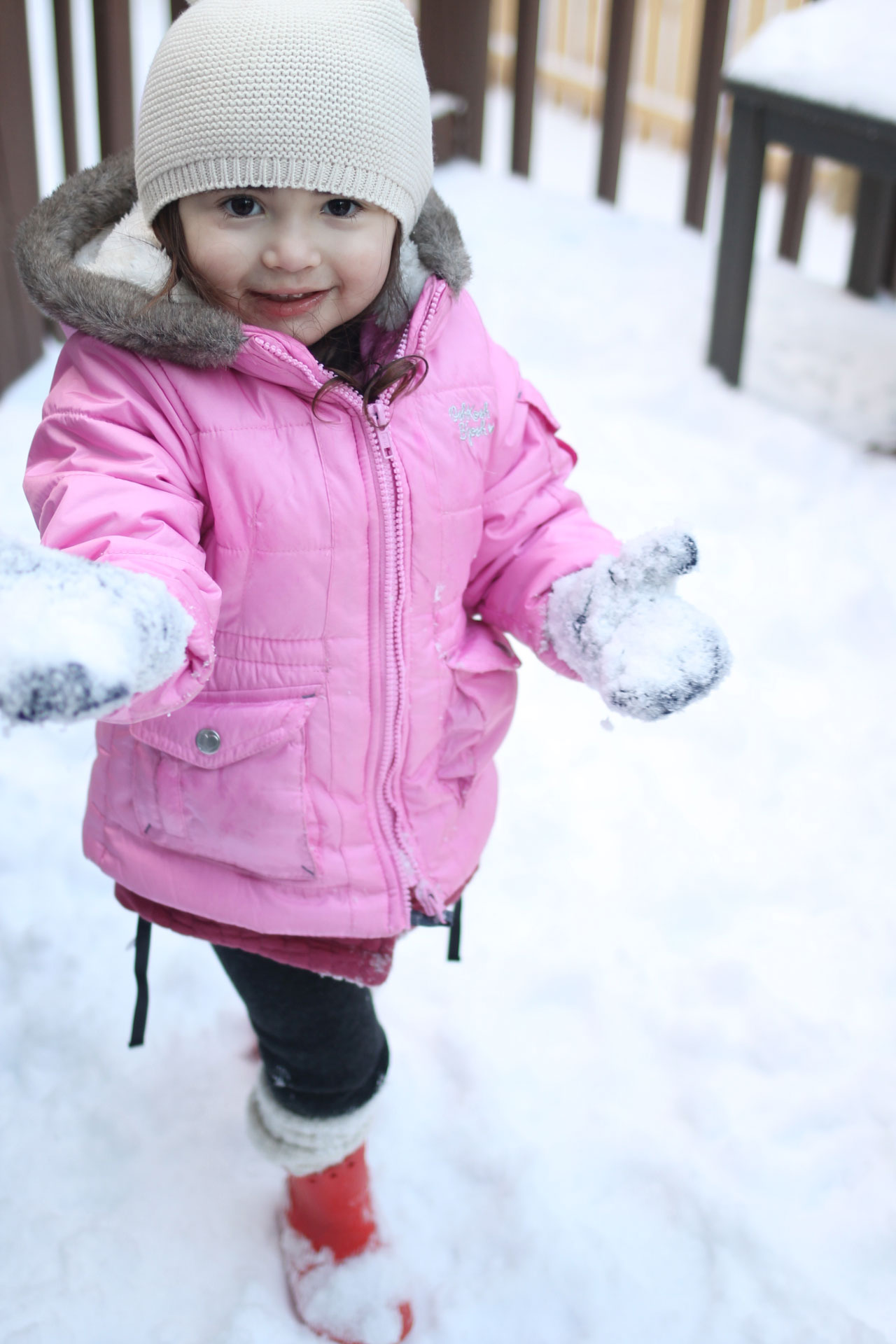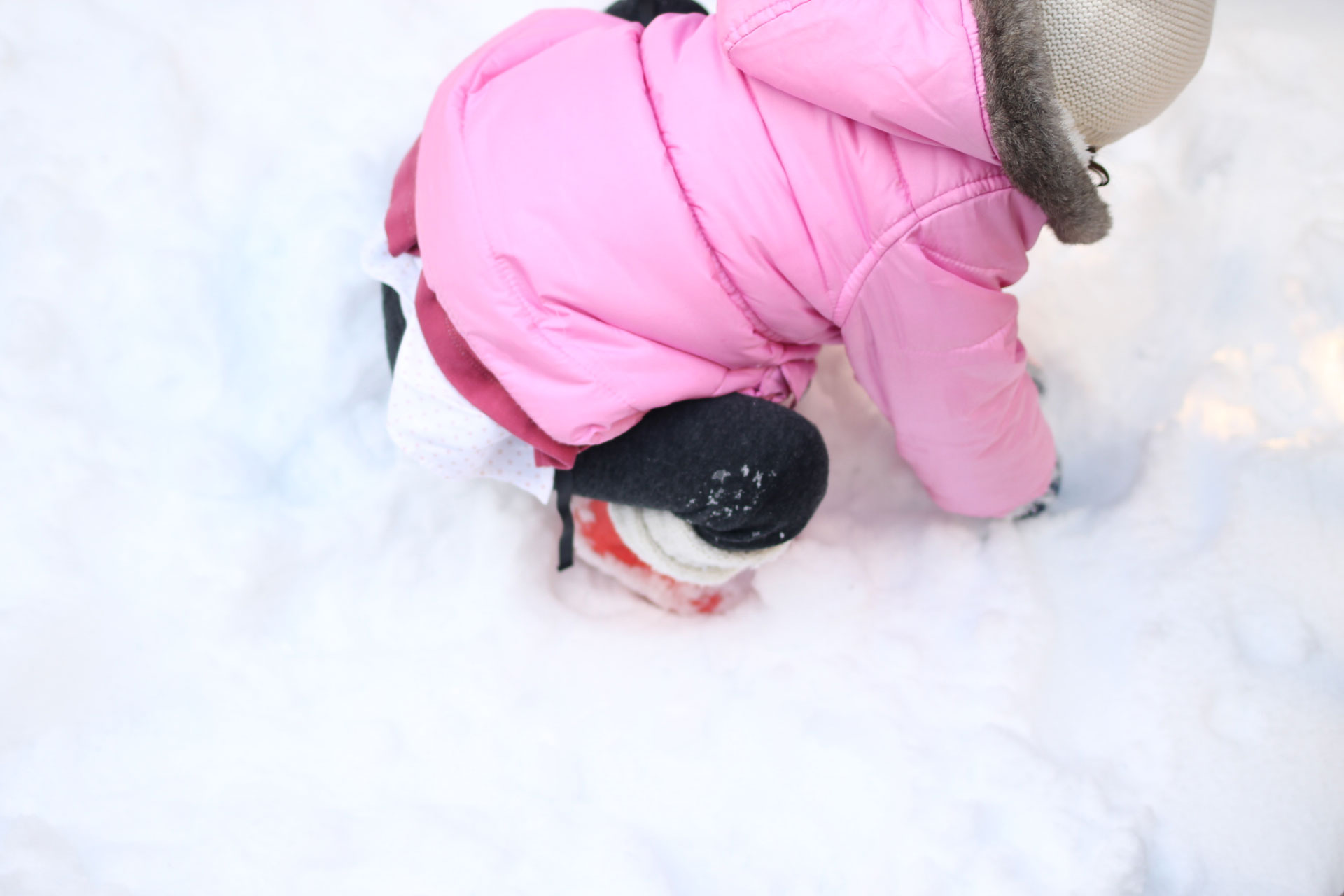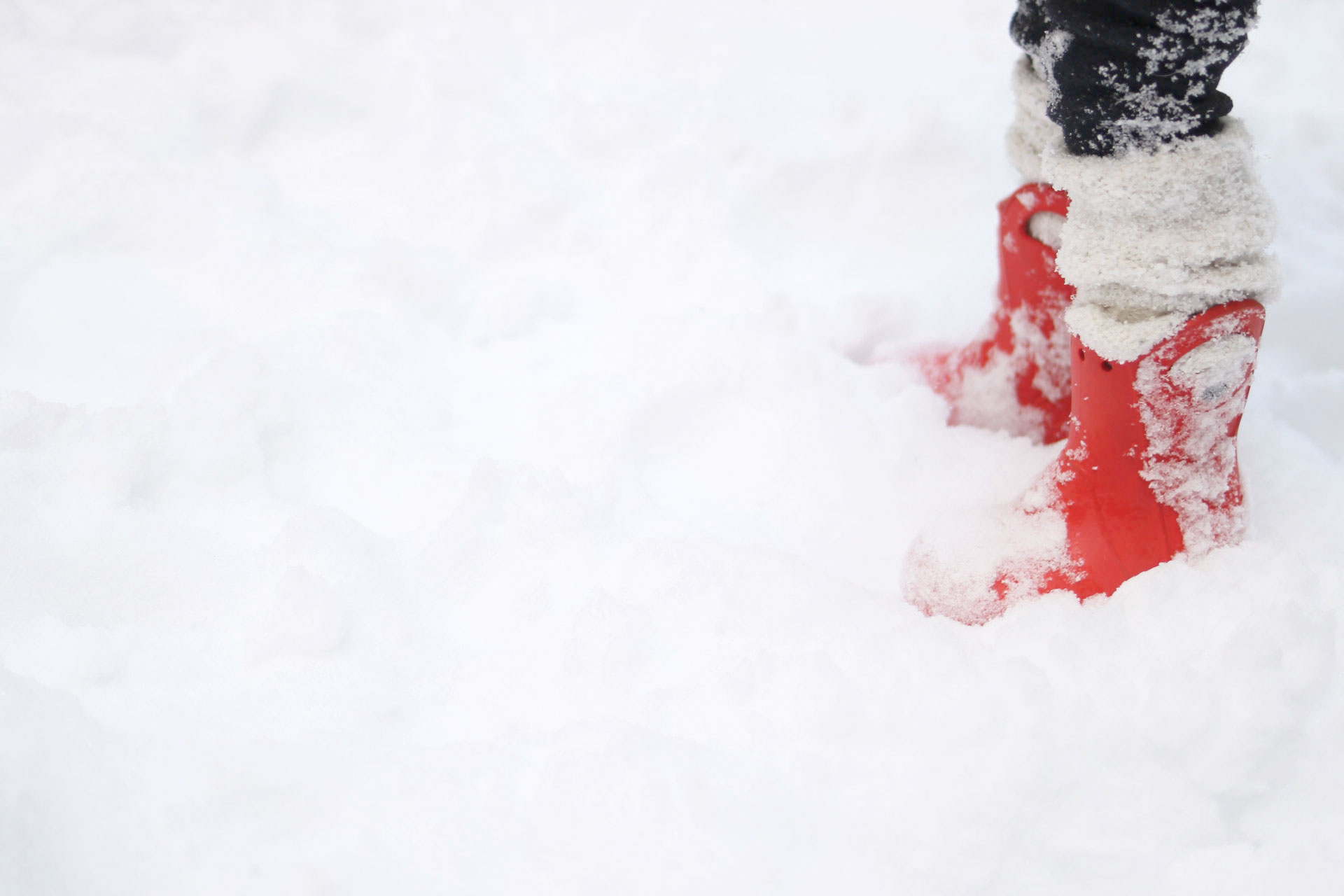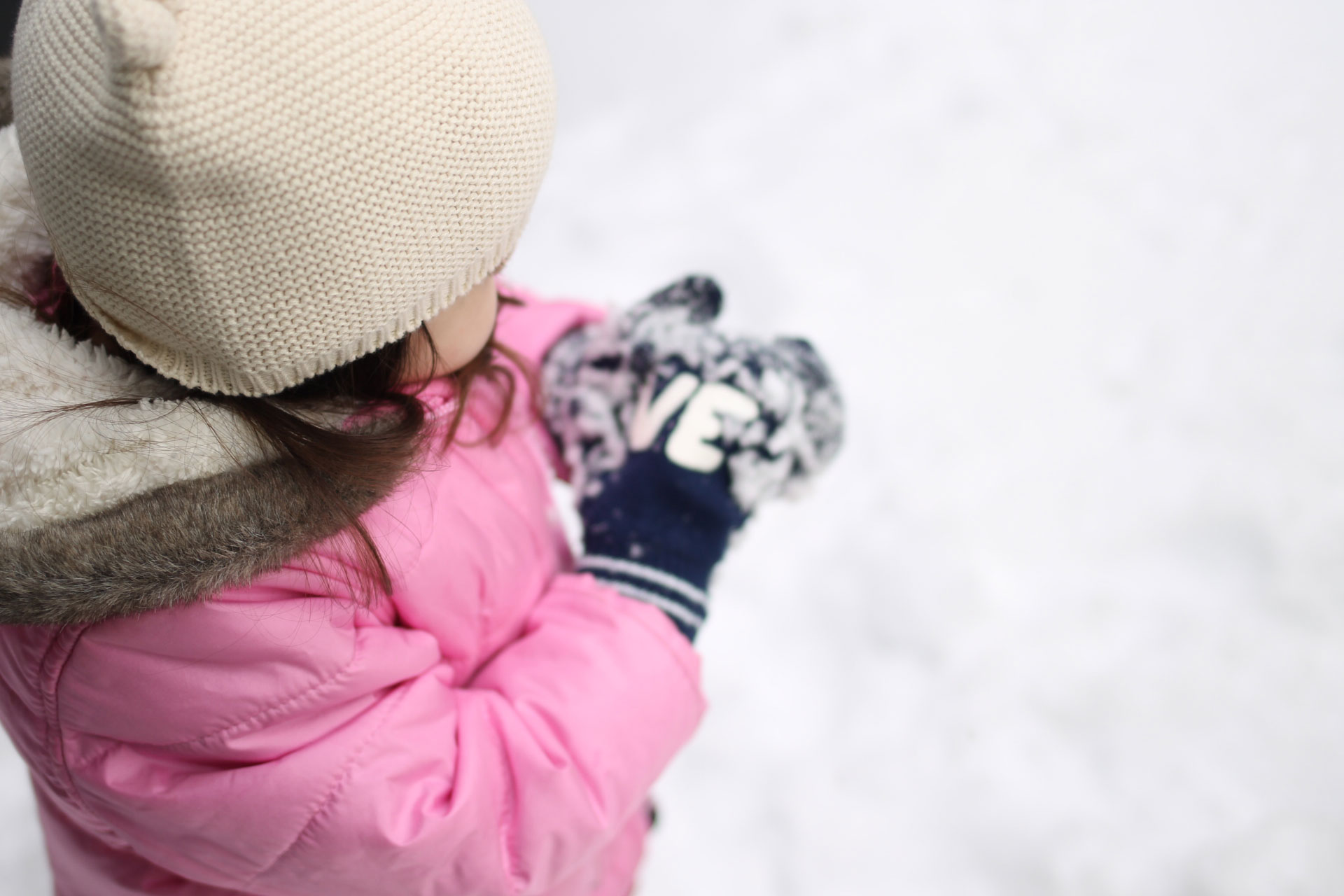 We're still working on mastering a proper snowball.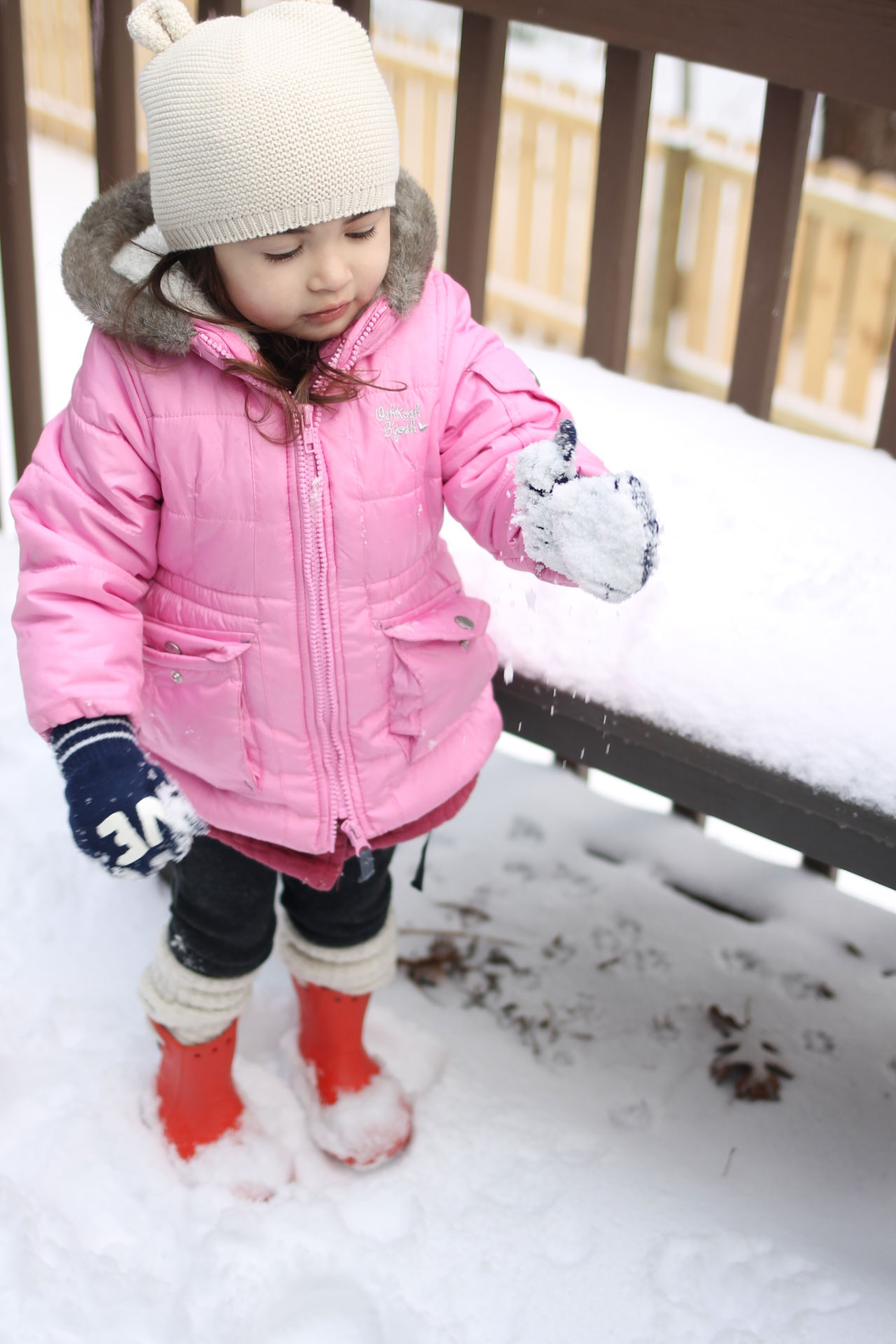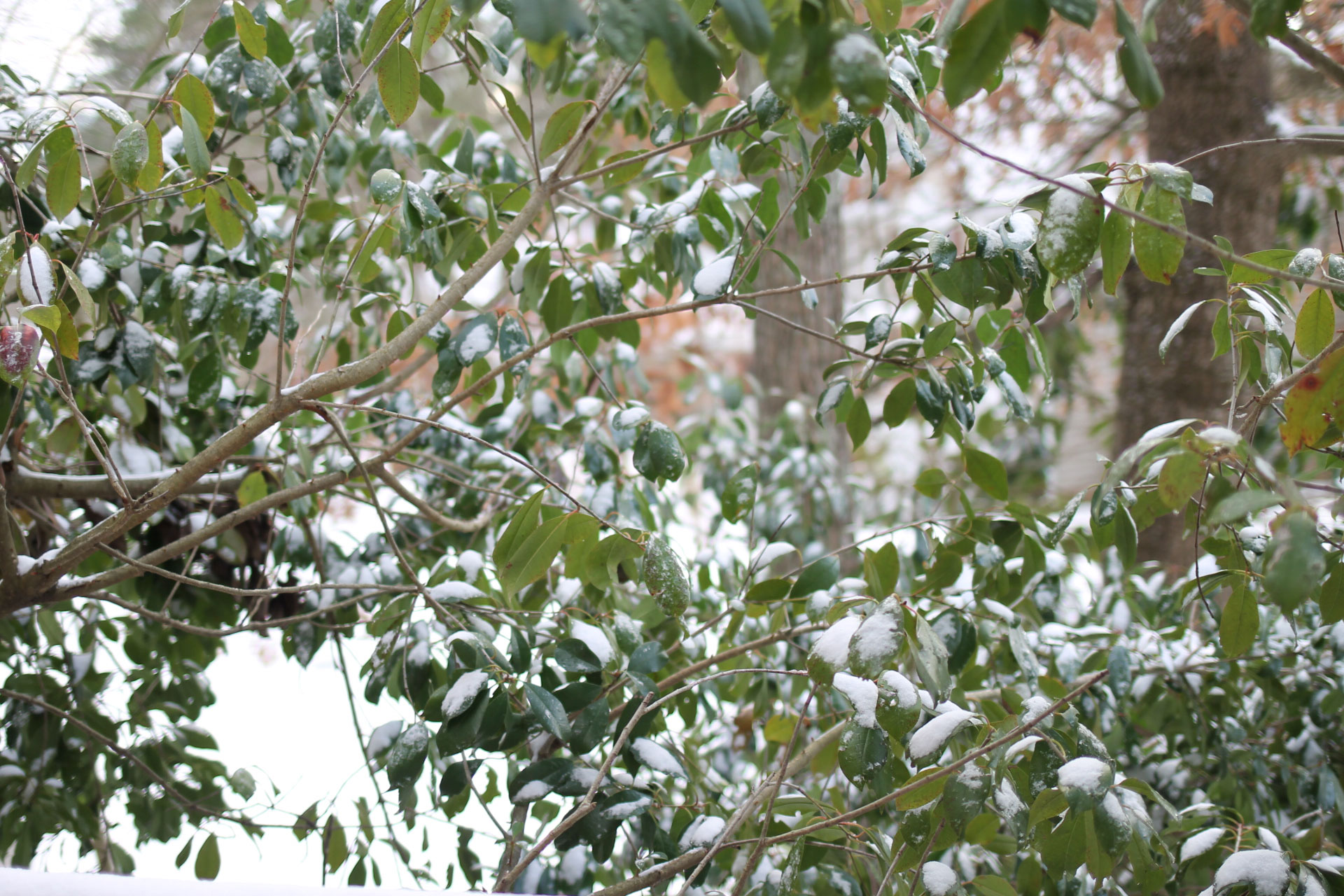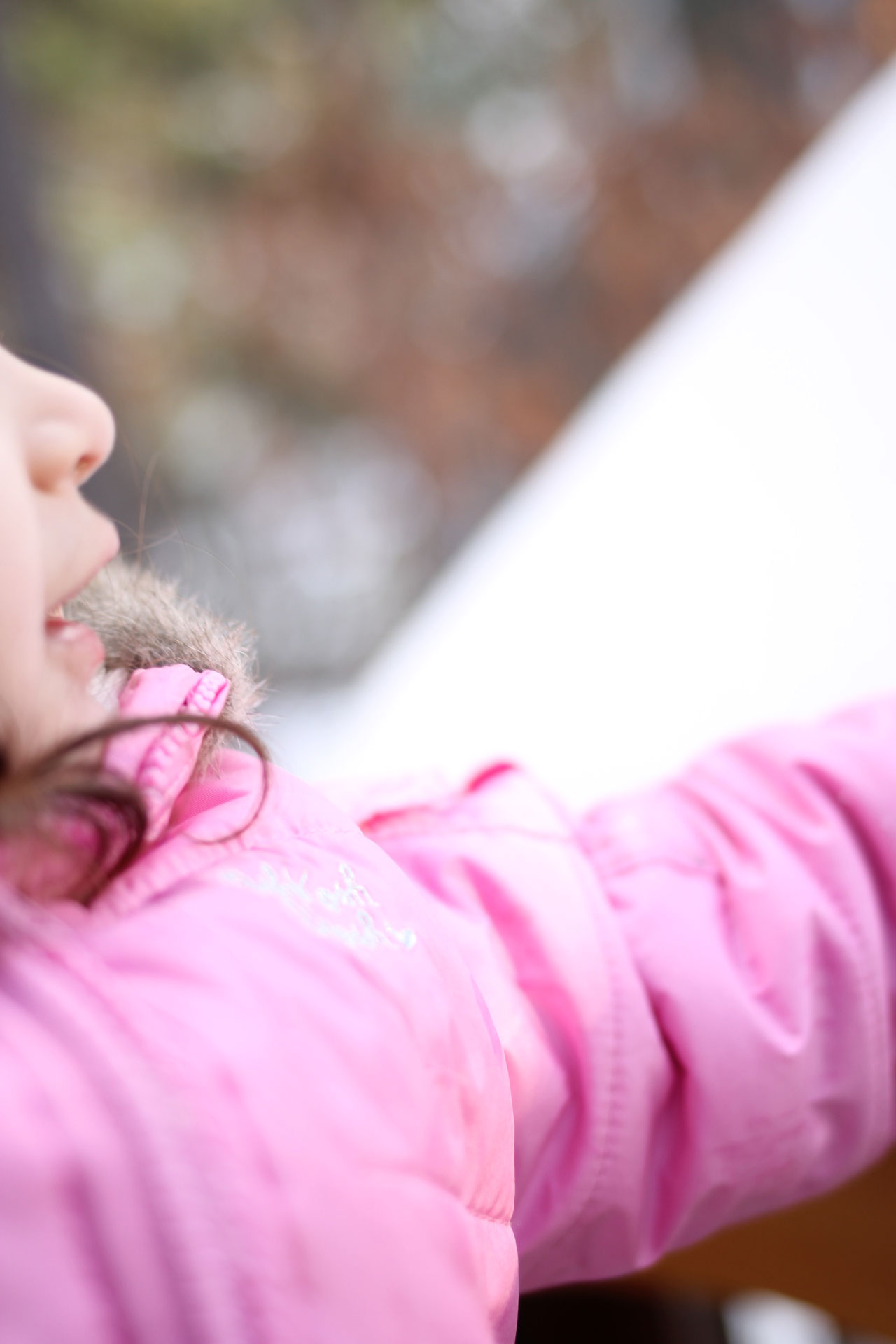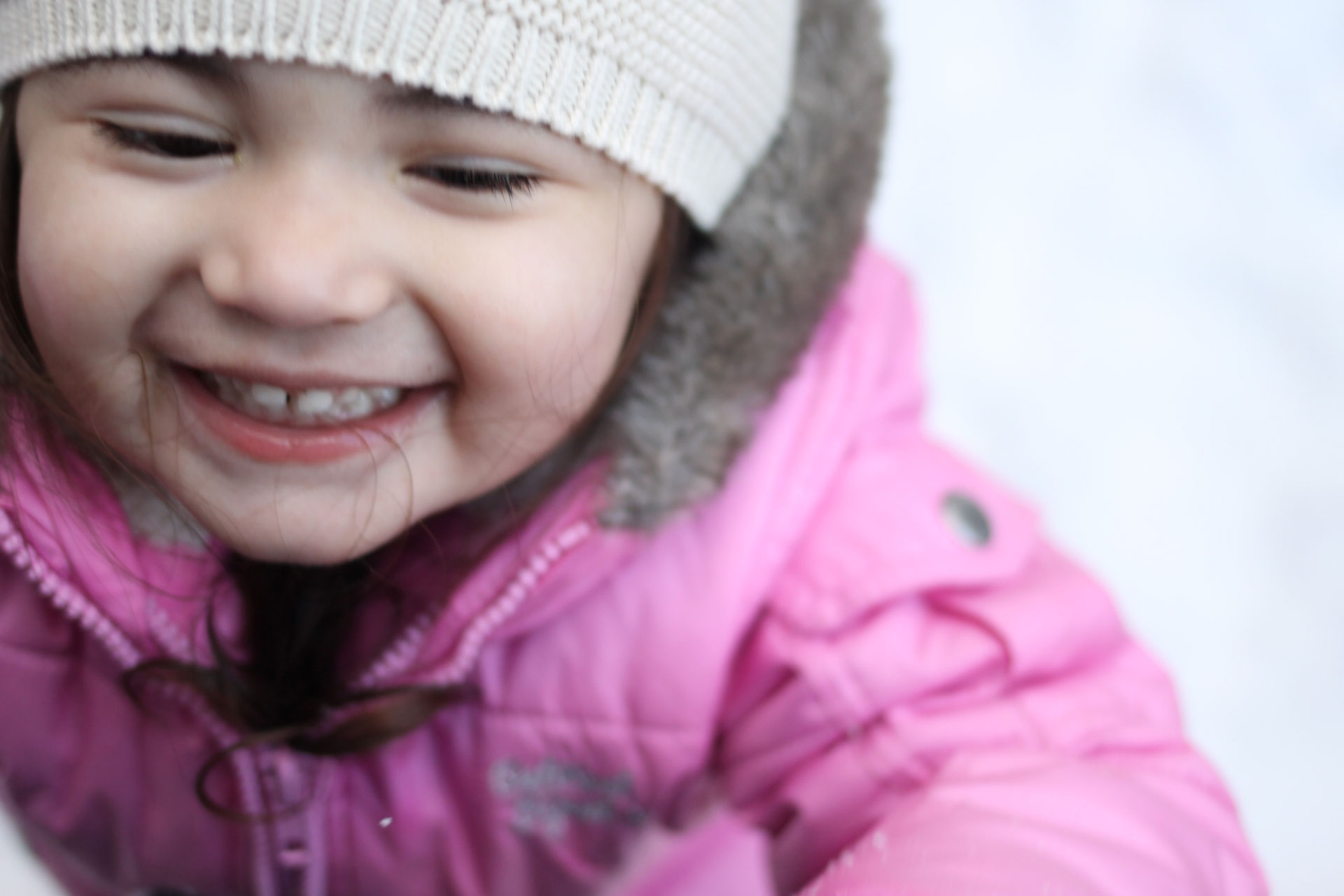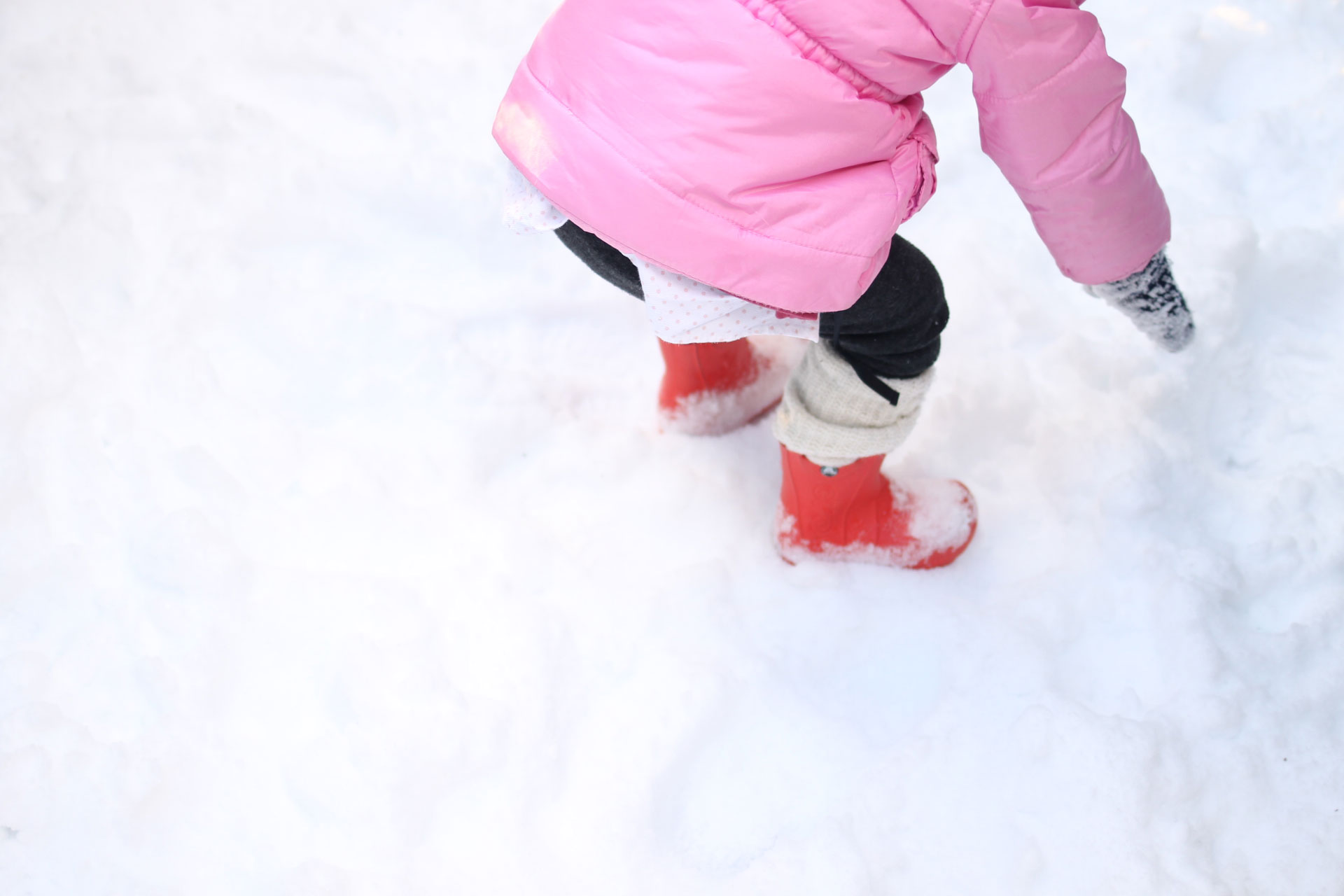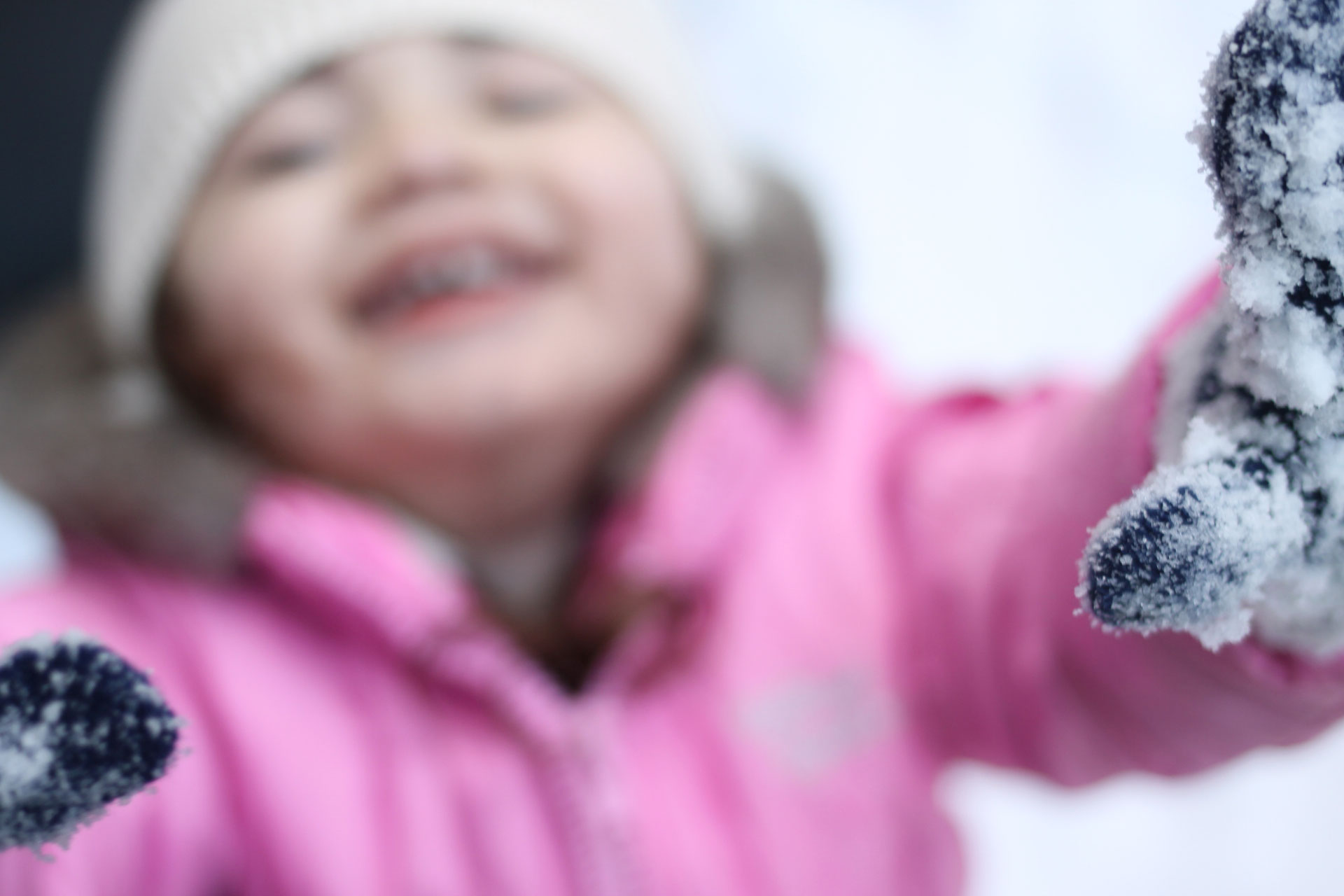 How do you celebrate the arrival of winter?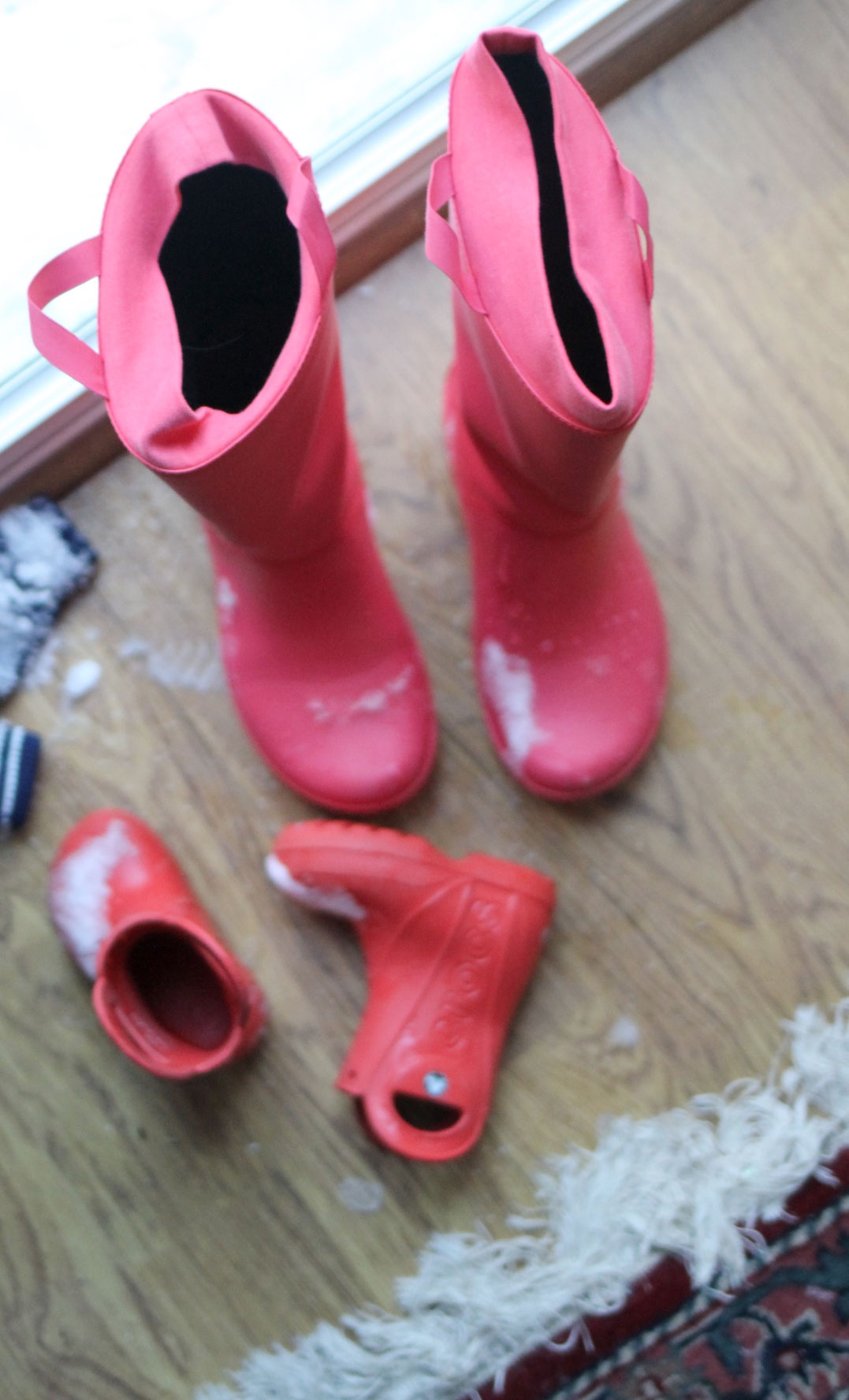 Stay warm, friends!
SHOP OUR SNOW DAY LOOK | CLICK LEFT & RIGHT ARROWS TO EXPLORE

This post contains affiliate links, which means that if you click on one of the product links, I'll receive a small commission. Thank you so much for clicking through and helping to support this little blog business of mine! Read more about our site, privacy, and disclosure policies here.