This post contains affiliate links, which means that if you click on one of the product links, I'll receive a small commission. Additionally, as an Amazon Associate I earn from qualifying purchases. Thank you so much for clicking through and helping to support this little blog business of mine! Read more about our site, privacy, and disclosure policies here.
I pulled it together and had our annual family photos done this year in Beacon Hill and I couldn't be happier with the results.
Though I'm not typically in many of our family's photos (I'm usually the one behind the camera snapping cute shots of my girls and husband with the girls), I really cherish the family photos we do have taken; and just as in years past, I'm so glad that we took the time to have these taken.
If you're a parent, let me urge you to take those family photos. It may seem like a lot of work, but I promise you, capturing that moment in time is so worth it. And as a busy mama, I'm certainly guilty of shying away from the photos, blaming my messy appearance, or lack of sleep, or a litany of other tiny, insignificant reasons. For my kids though, I want them to know that their mom was there and smiling and a part of all of the moments. So I put on a little makeup, forget the wrinkles in my coat, and the pounds I've put on, and smile big for the camera every now and then.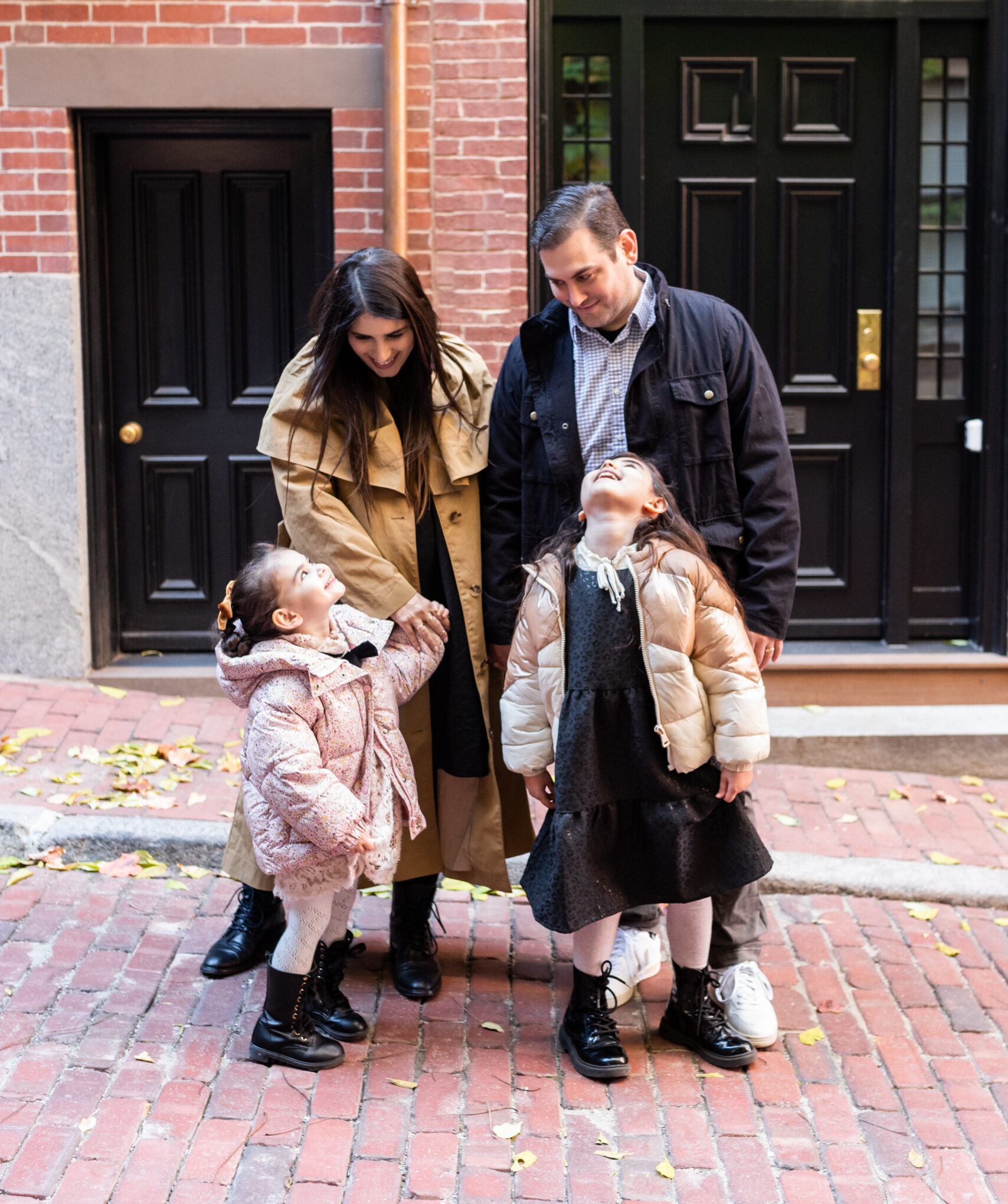 Of course, it's always total chaos getting family photos taken; from figuring out what everyone is going to wear, to actually wrangling wiggly kids into "fancy" clothes, getting everyone to the photo location on time (which admittedly happens almost never these days!), to convincing the littles to smile in unison (also rarely happens), the many bathroom breaks, requests for snacks, dropping of mittens and tiny toys along the cobbled streets of Beacon Hill … you name it, we struggle.
Holiday Family Photos in Beacon Hill
We wound up choosing Beacon Hill as the city backdrop to this year's photos and I'm still pinching myself that we actually live here.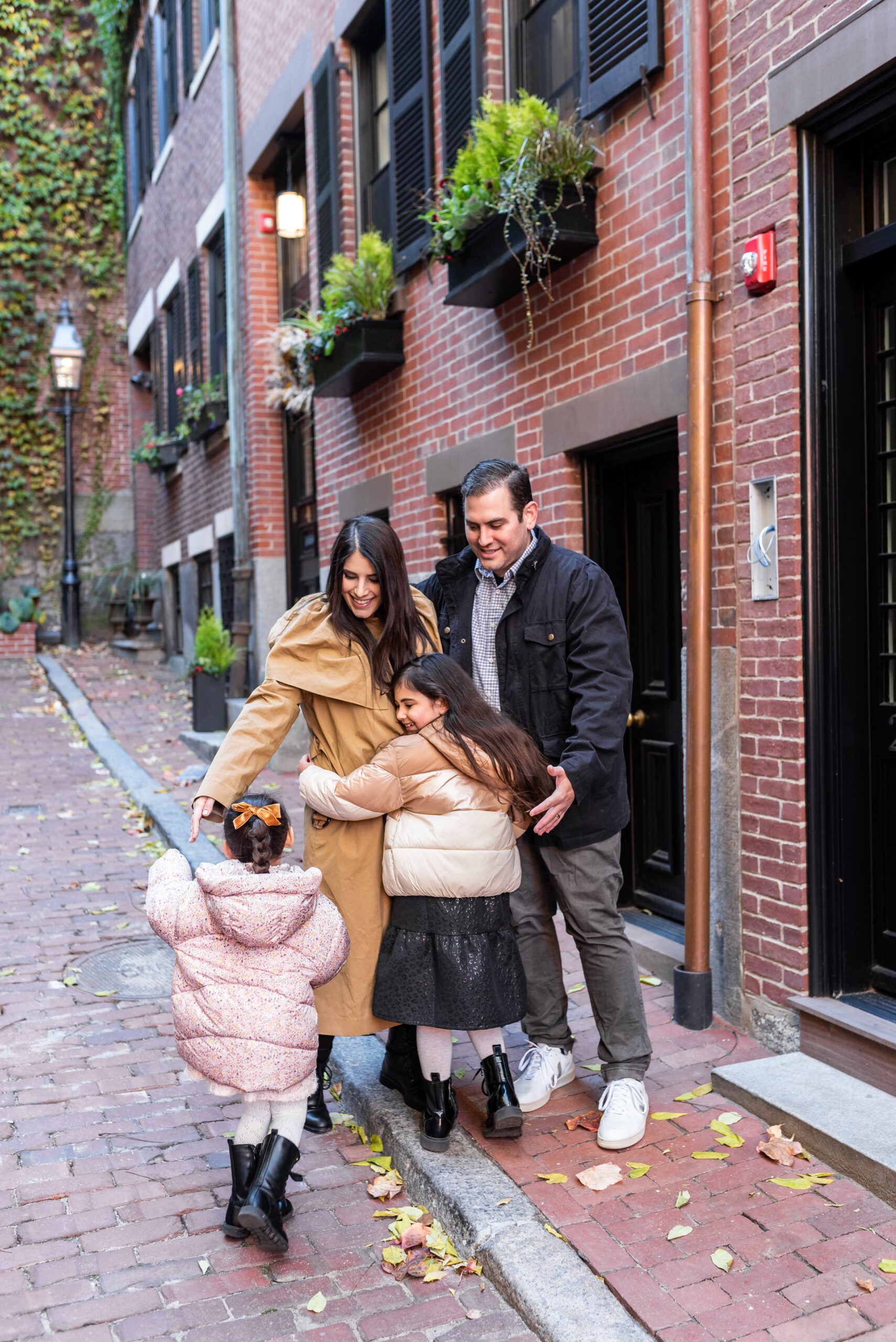 I'll hold onto these memories forever. Because in these photos are the faces of my cherished babies, the grownup person I love most in this world, plus one new perfect little one nestled away in my belly. And that's pretty darn photo-worthy.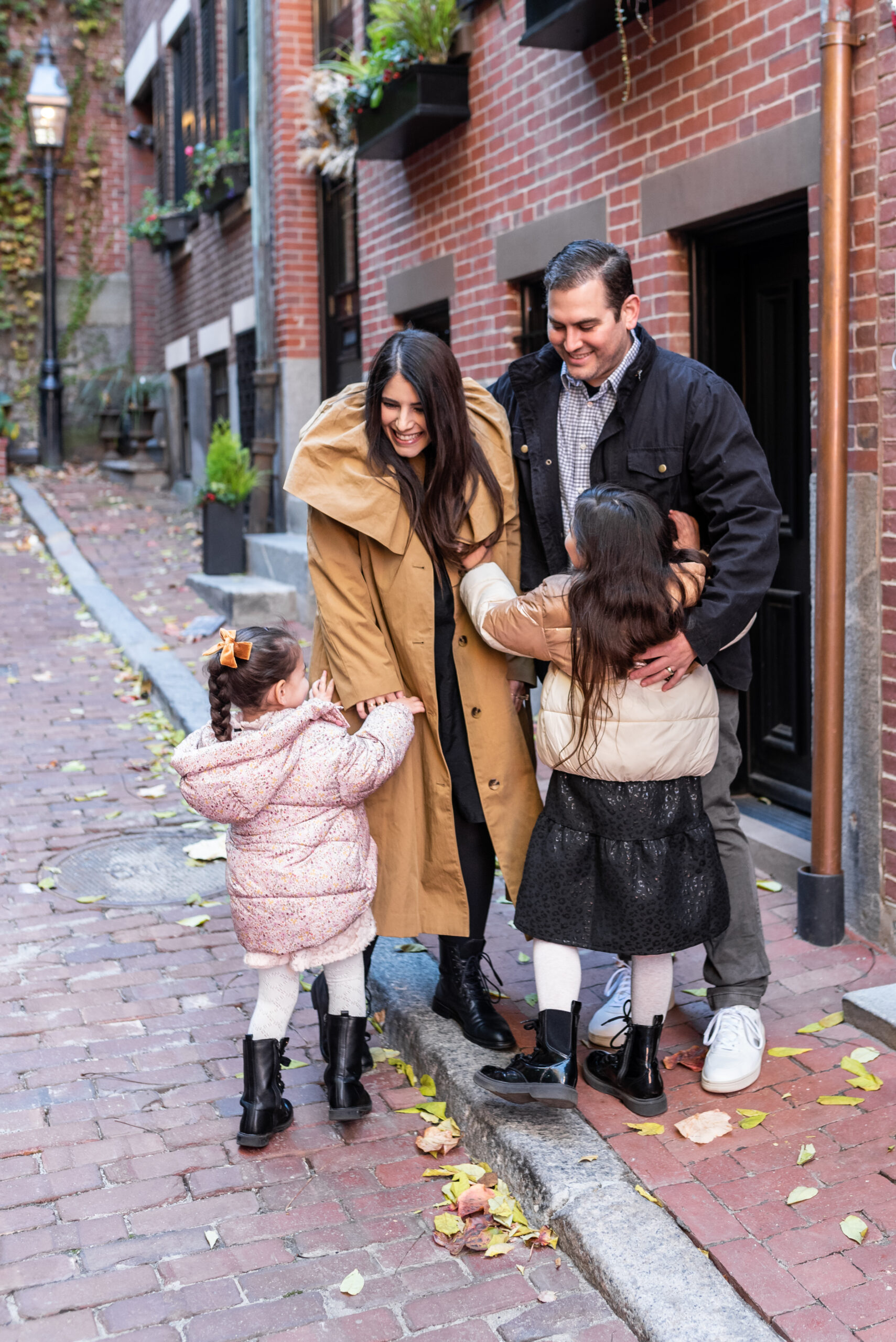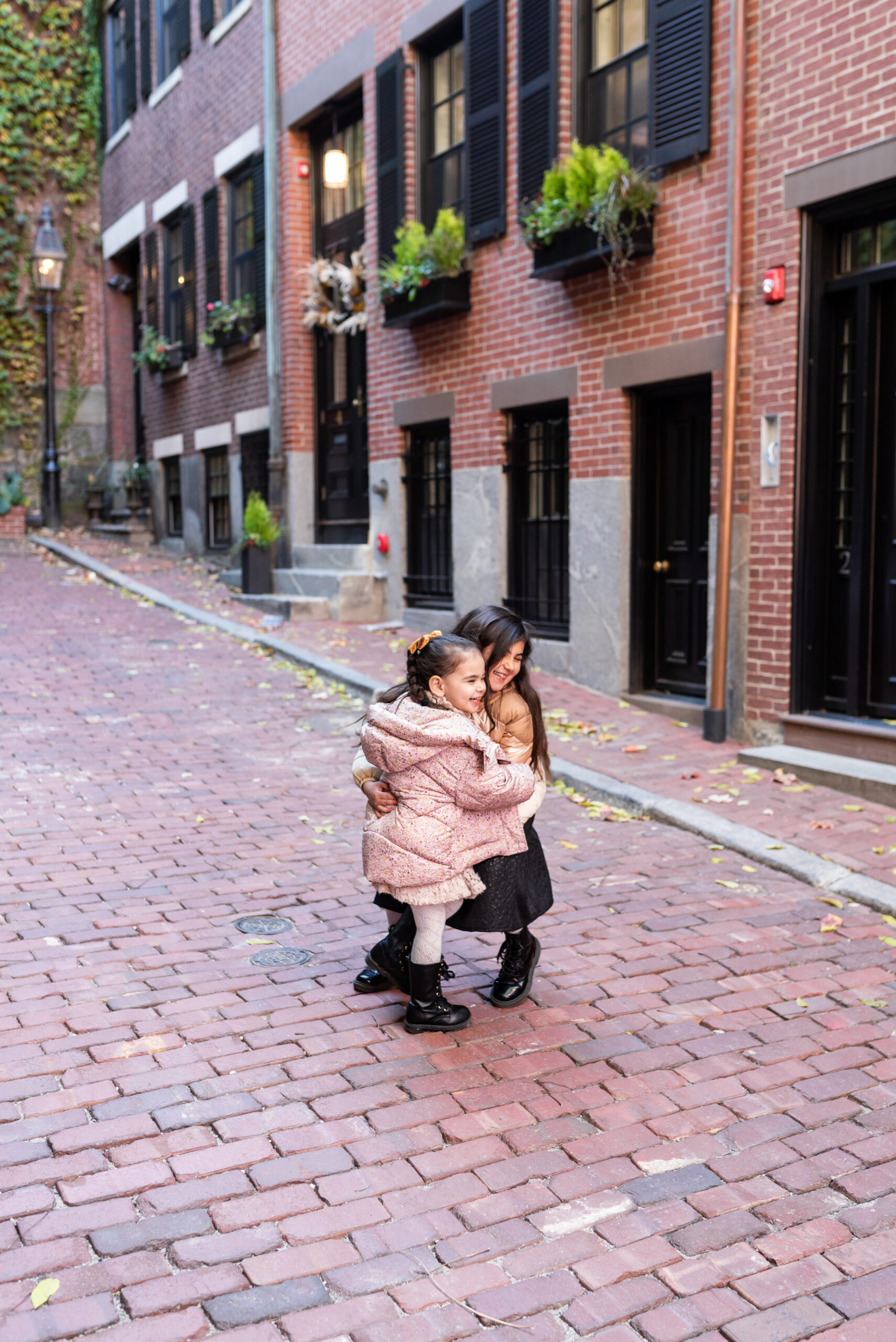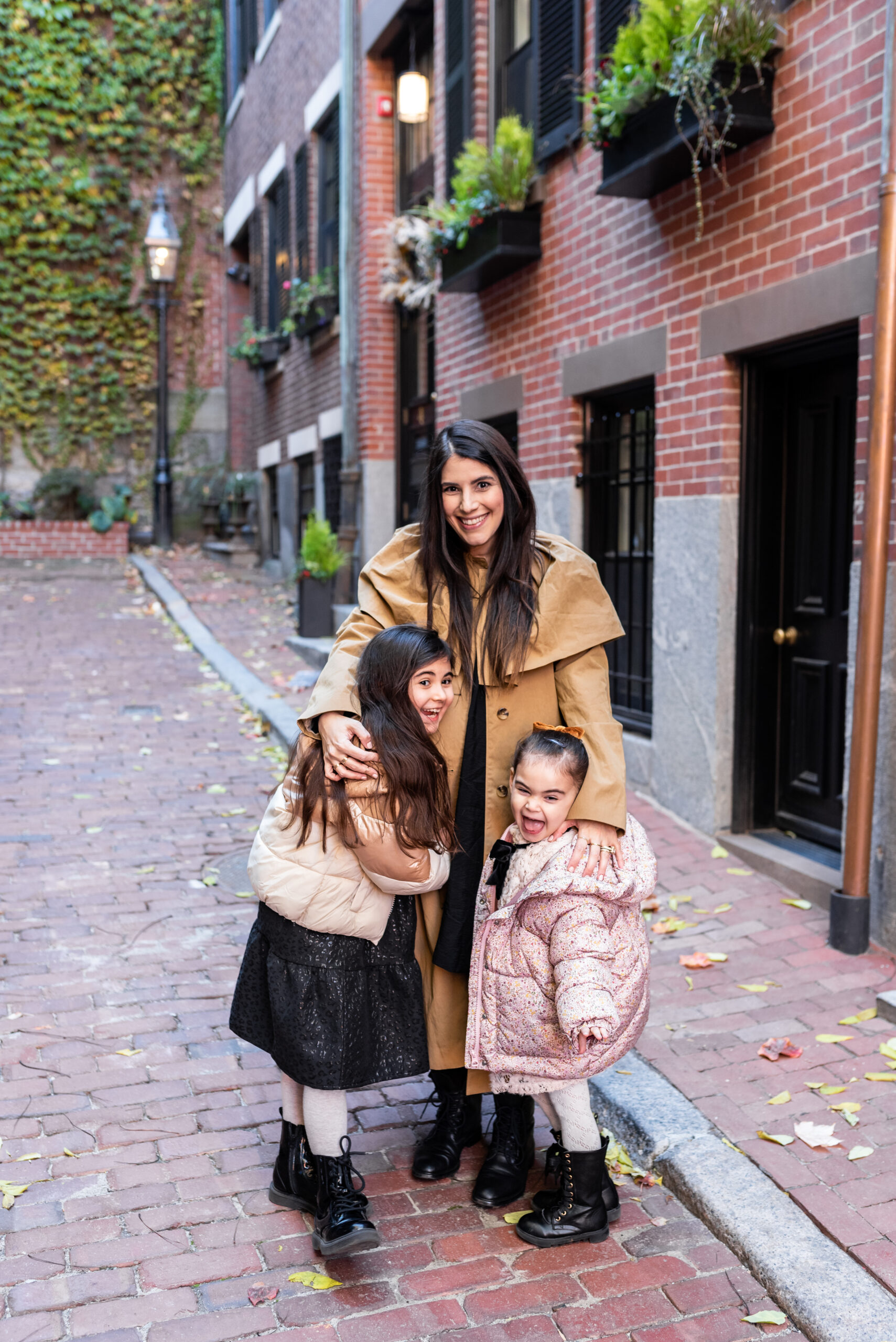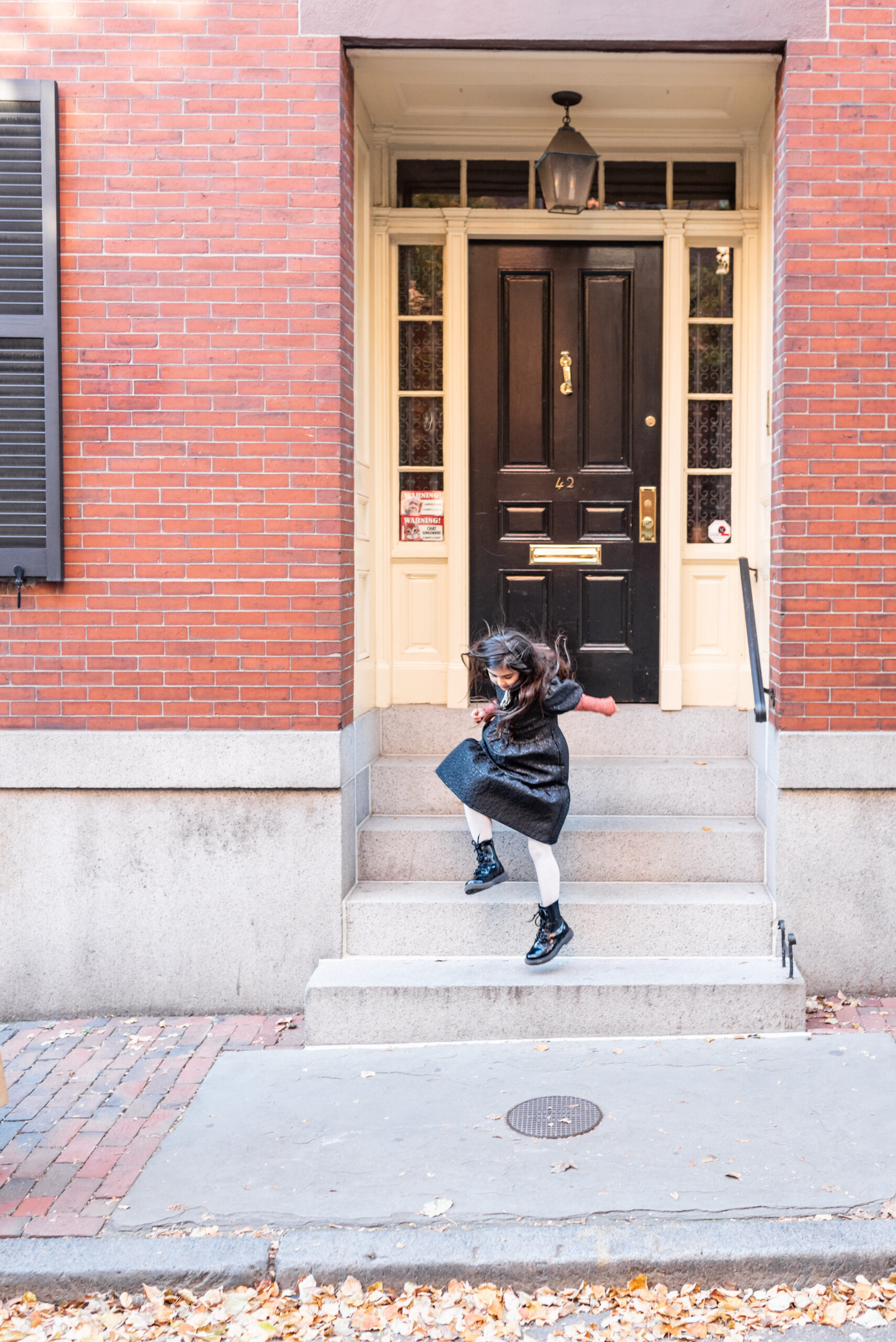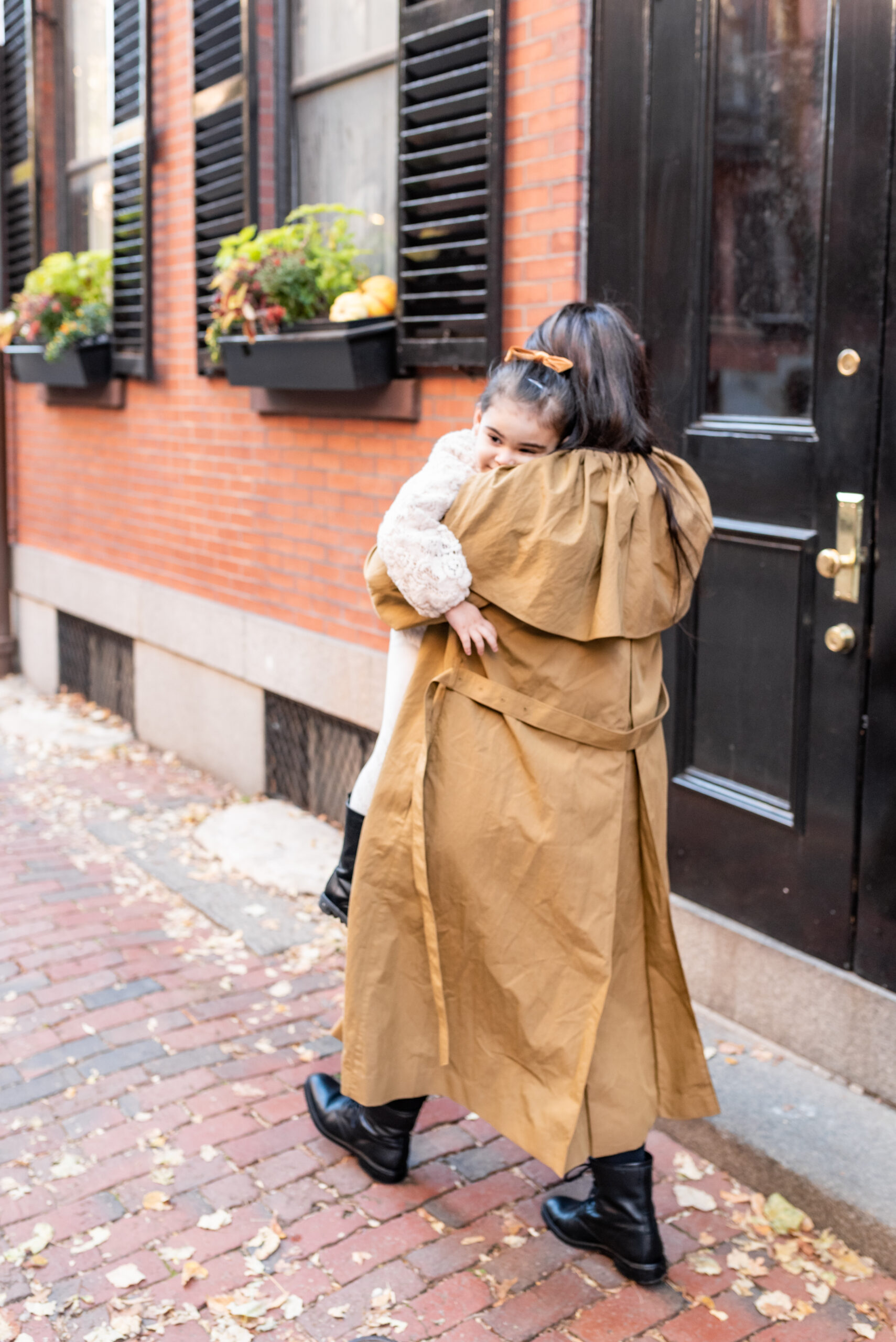 We ended our family photos with pizza, because after seven years of parenthood, I've learned that bribery is the key to family photo success. 🙌🏻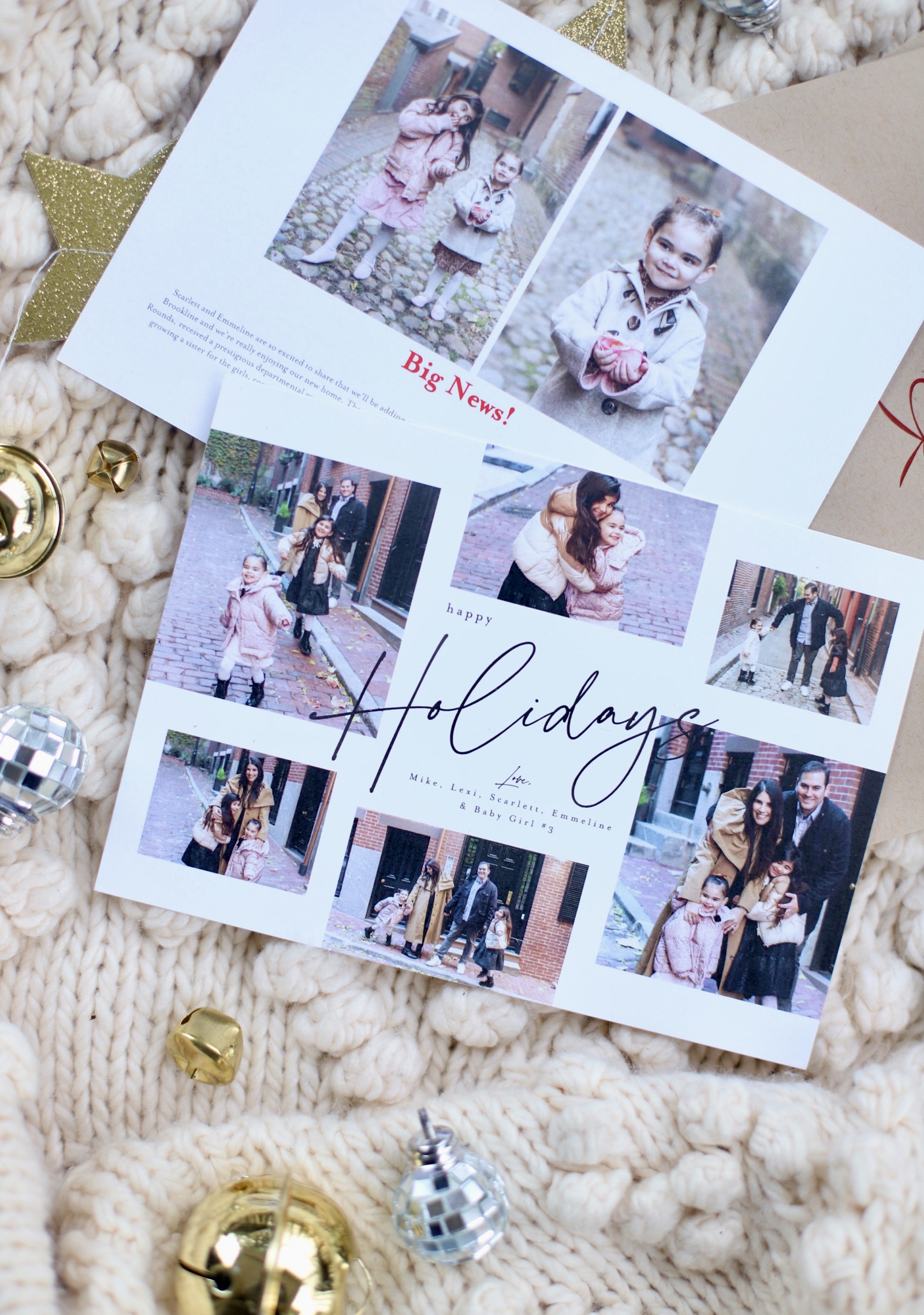 We turned a few of our favorite photos into a holiday card to send out to friends and family. I'm so glad we've kept this tradition alive. It's such a sweet way to say hello, to share big news (like buying a house and expecting another baby!), and to capture the memories forever. (In case you're curious, we love Minted! They have the most beautiful cards, amazing customer service, and I love that I can keep all of our addresses organized there as well.)
Do you send holiday cards this time of year?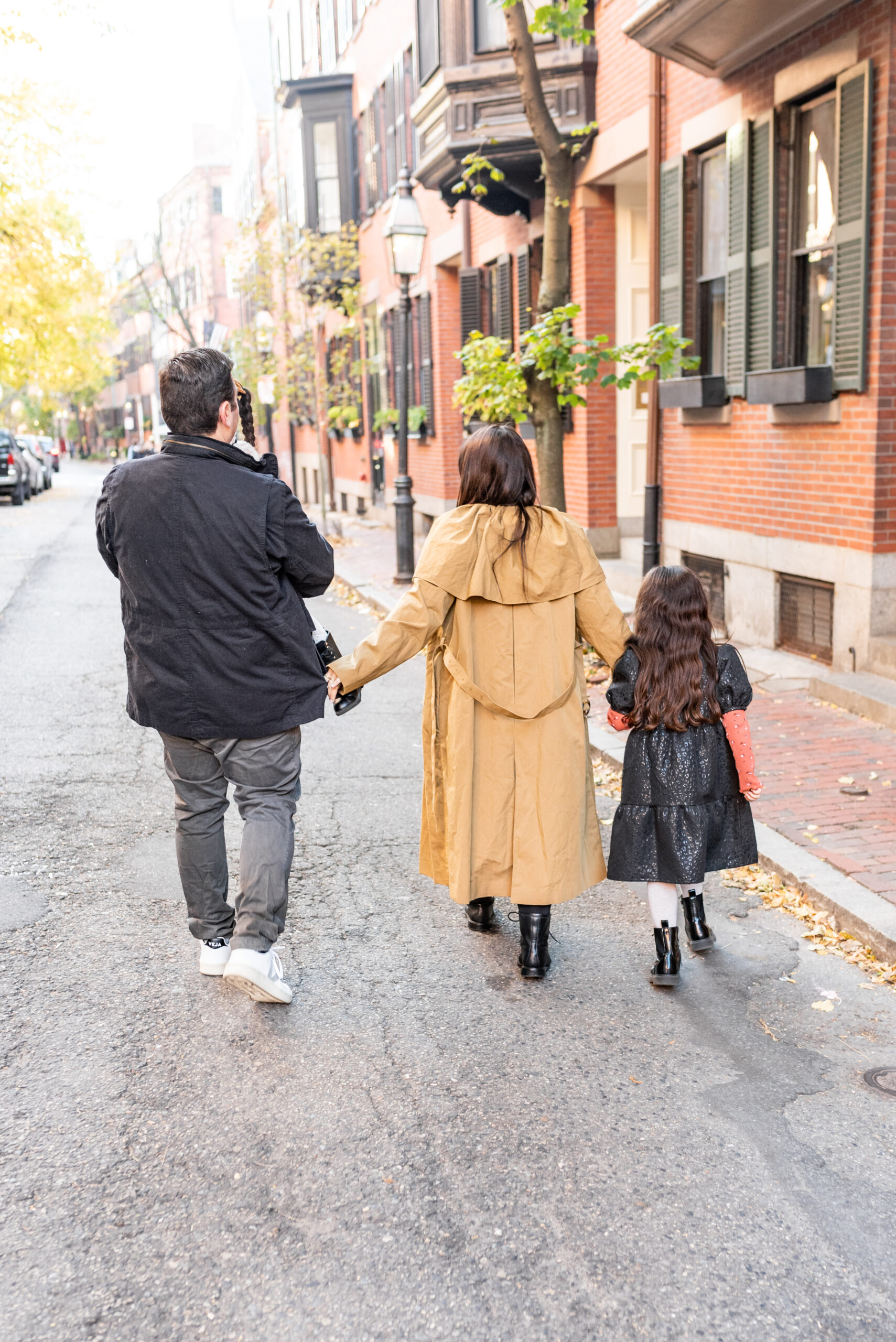 Have you taken Holiday family photos yet? Do you plan to?
SHOP THE HOLIDAY FAMILY PHOTOS POST | CLICK LEFT & RIGHT ARROWS TO EXPLORE

IF YOU LOVED THIS POST, YOU CAN SEE MORE OF OUR LIFE WITH TWO (SOON TO BE THREE) LITTLE ONES HERE OR FOLLOW ME ON INSTAGRAM TO SEE THE LATEST UPDATES.
Want even more holiday content? Right this way! And in case you're curious, here are our holiday family photos from 2020, 2019, 2018, 2016, and 2015.
Photos by Sarah Rachel Marchwiany in Beacon Hill for Glitter, Inc.