This post contains affiliate links, which means that if you click on one of the product links, I'll receive a small commission. Additionally, as an Amazon Associate I earn from qualifying purchases. Thank you so much for clicking through and helping to support this little blog business of mine! Read more about our site, privacy, and disclosure policies here.
Big news here! We're pregnant with baby #3 and we couldn't be more excited.
From the moment the pregnancy test turned up positive, Mike and I have been a bundle of excitement (and tears, ha). Our girls are beyond thrilled to be welcoming a sibling. They constantly hug my tummy and talk about their sibling as if they're already here. It still feels a bit surreal to me, but with each ultrasound and doctors visit. Of course, the sweetest flutters in my tummy, it's really starting to sink in.
We're having a baby!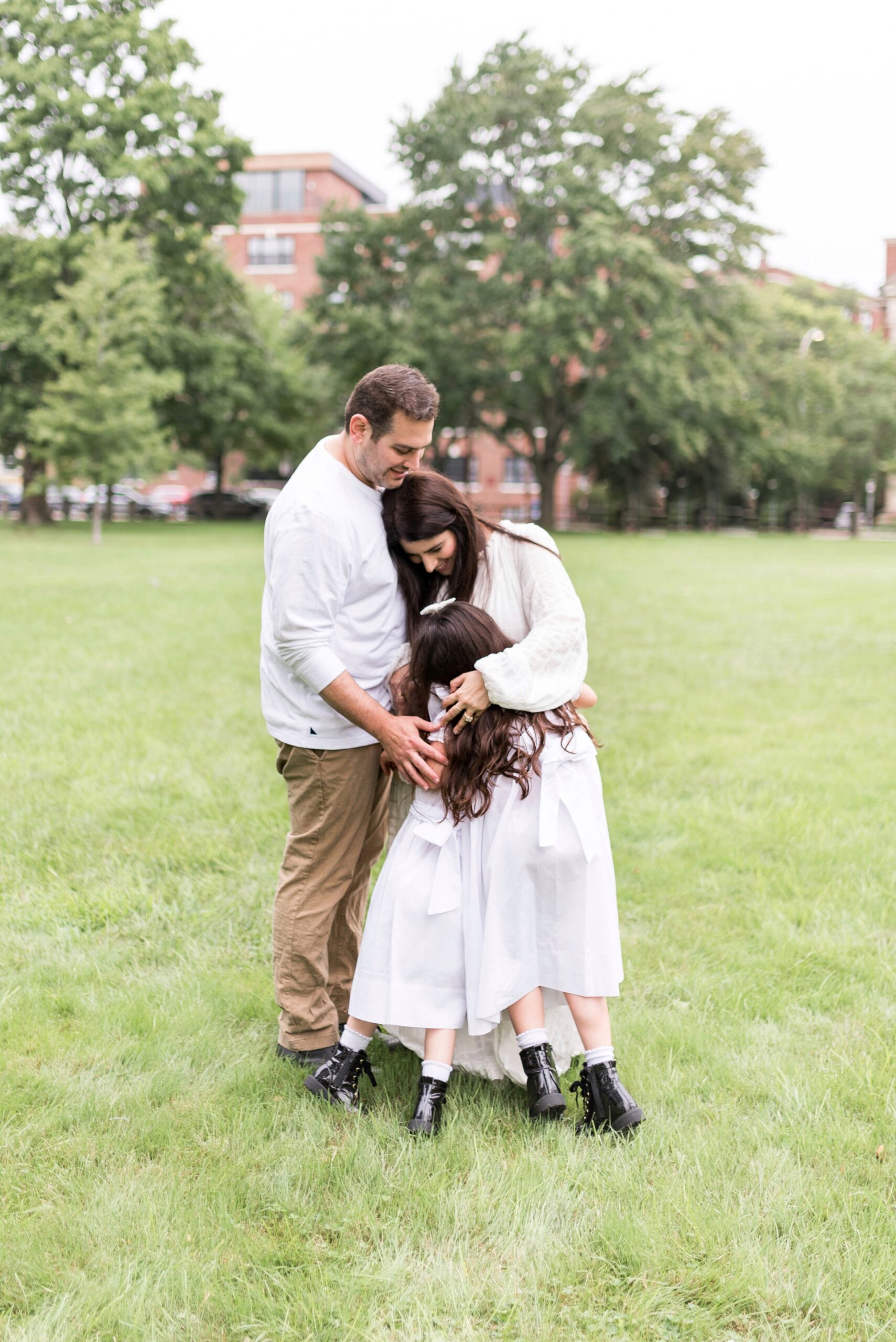 How I'm Feeling that We're Pregnant
I am 19 weeks today. In the last few weeks, have finally started to turn the corner with all of that pesky morning sickness and total exhaustion. Anyone else get their tail kicked by the first trimester? 🙈 Woof, it is not for the faint of heart.
Thankfully, my doctor here in Boston prescribed medicine to help with the all-day nausea. Though my appetite was non-existent (I think I lost around 9 pounds the first trimester this time around). Also, I didn't spend my days with my head in the toilet. 🙏🏻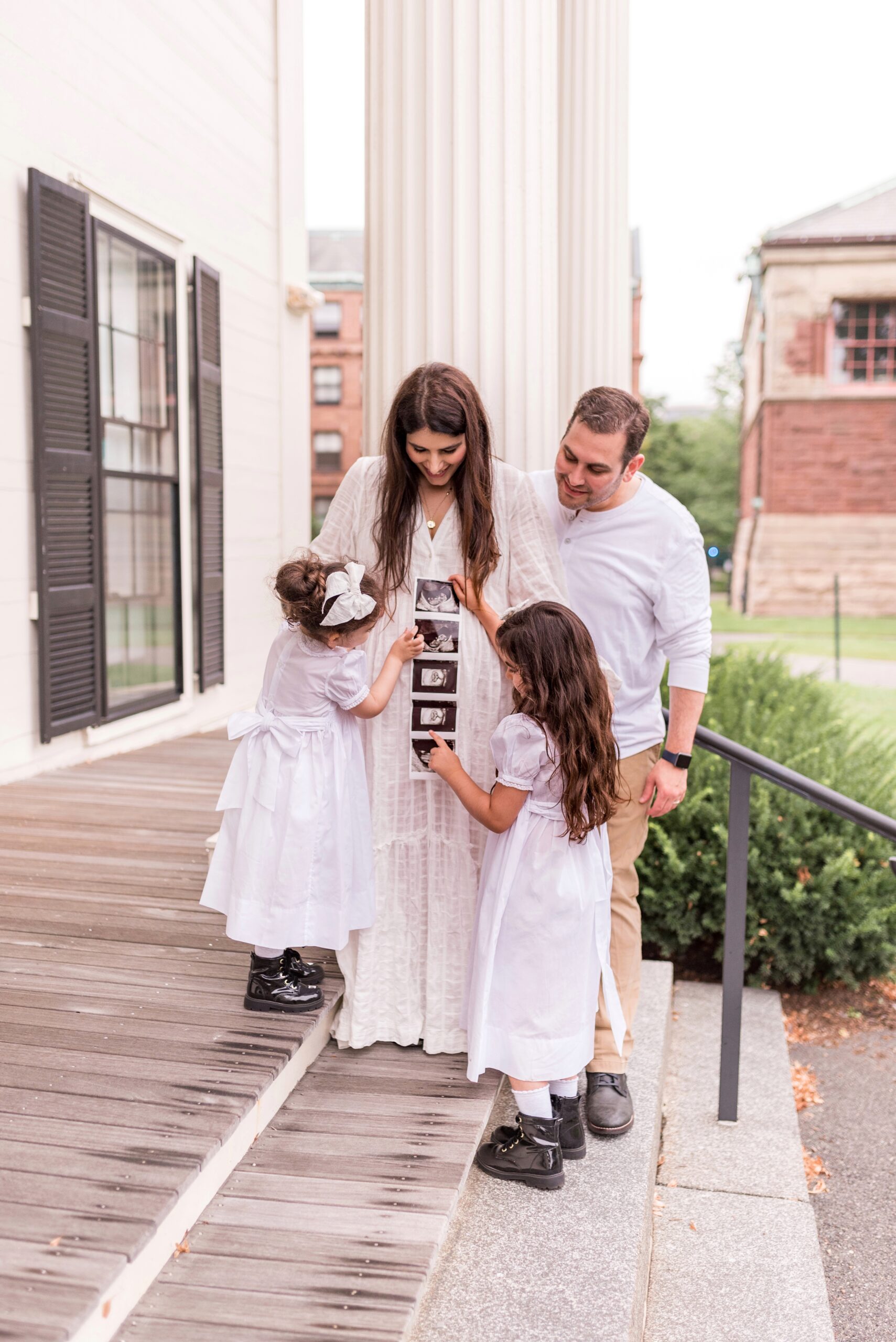 We had a slight scare at around 11 weeks when our amazing nurse wasn't able to find a heartbeat. (Seriously, she held my hand through the whole thing and really kept me from spiraling). I was sent to the ultrasound clinic where we quickly saw a very active baby bouncing away. I 100% bawled.
I think since then, I've been uneasy about getting too excited; perhaps instinctually trying to protect myself from disappointment. We also lost our very first pregnancy, after I had cancer. So, I'm always extra careful to guard our pregnancy news until I feel truly confident. Not that any parent ever feels totally confident; still, the repeated reassuring blood tests and ultrasounds are always a good sign.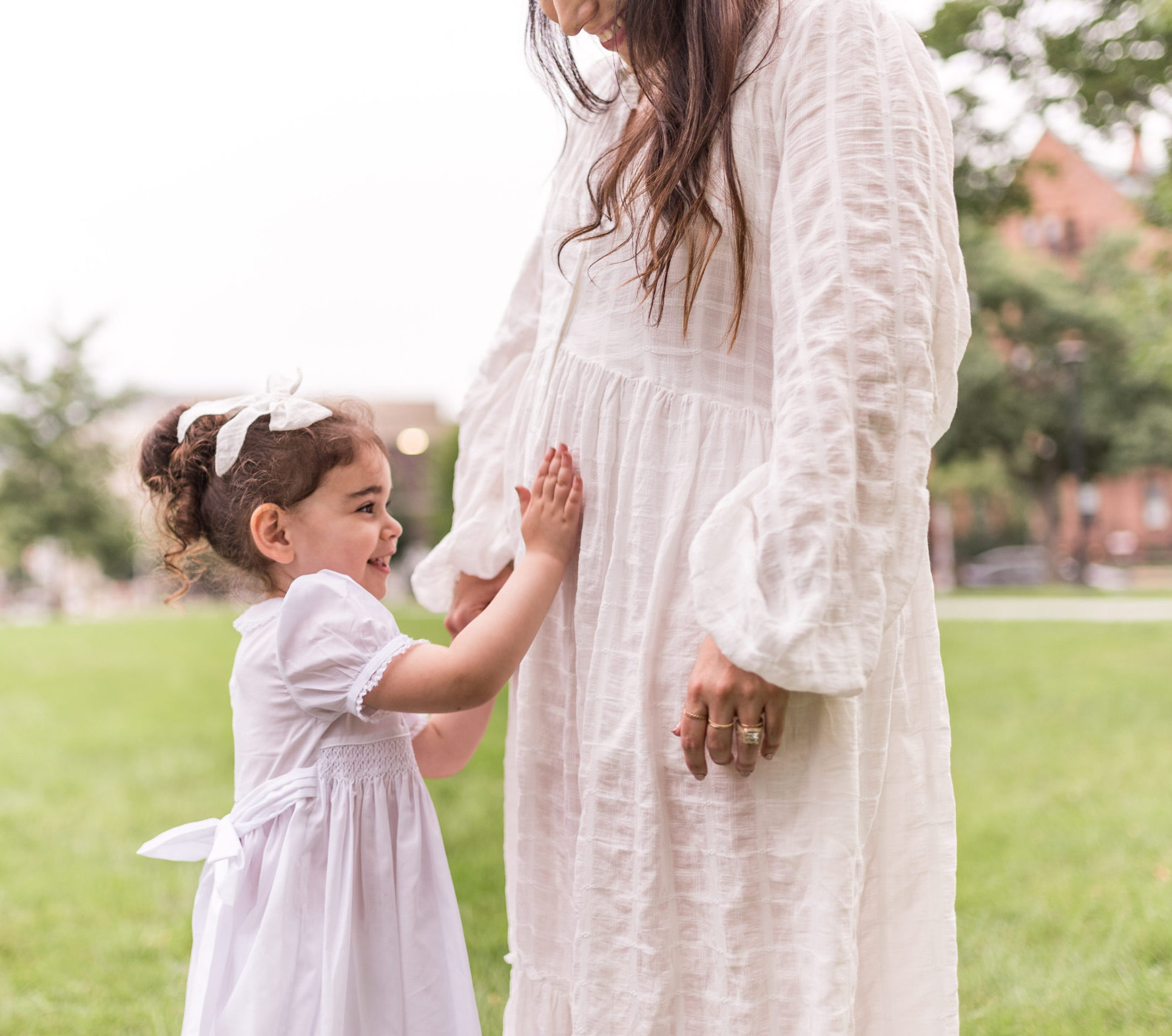 Tiny Baby Kicks
The very best part about the second trimester of pregnancy — aside from finally feeling more like myself again — those teeny tiny baby kicks. It's a daily confirmation that this little life is indeed growing inside and it really is an incredible feeling.
At around 15 to 16 weeks with this pregnancy, I felt the faintest flutters. What I can only describe as "gentle waves" in my low stomach. I kept joking with Mike that half the time I was convinced what I was feeling was entirely in my head, but lo and behold, by around 17 weeks, those flutters became more pronounced – more like gentle popcorn popping in my stomach – and now, though the kicks still feel somewhat small-ish, they're 100% noticeable and obvious.
At our 18-week ultrasound, I could actually feel the baby's movement as we watched it on the screen, which was incredibly cool.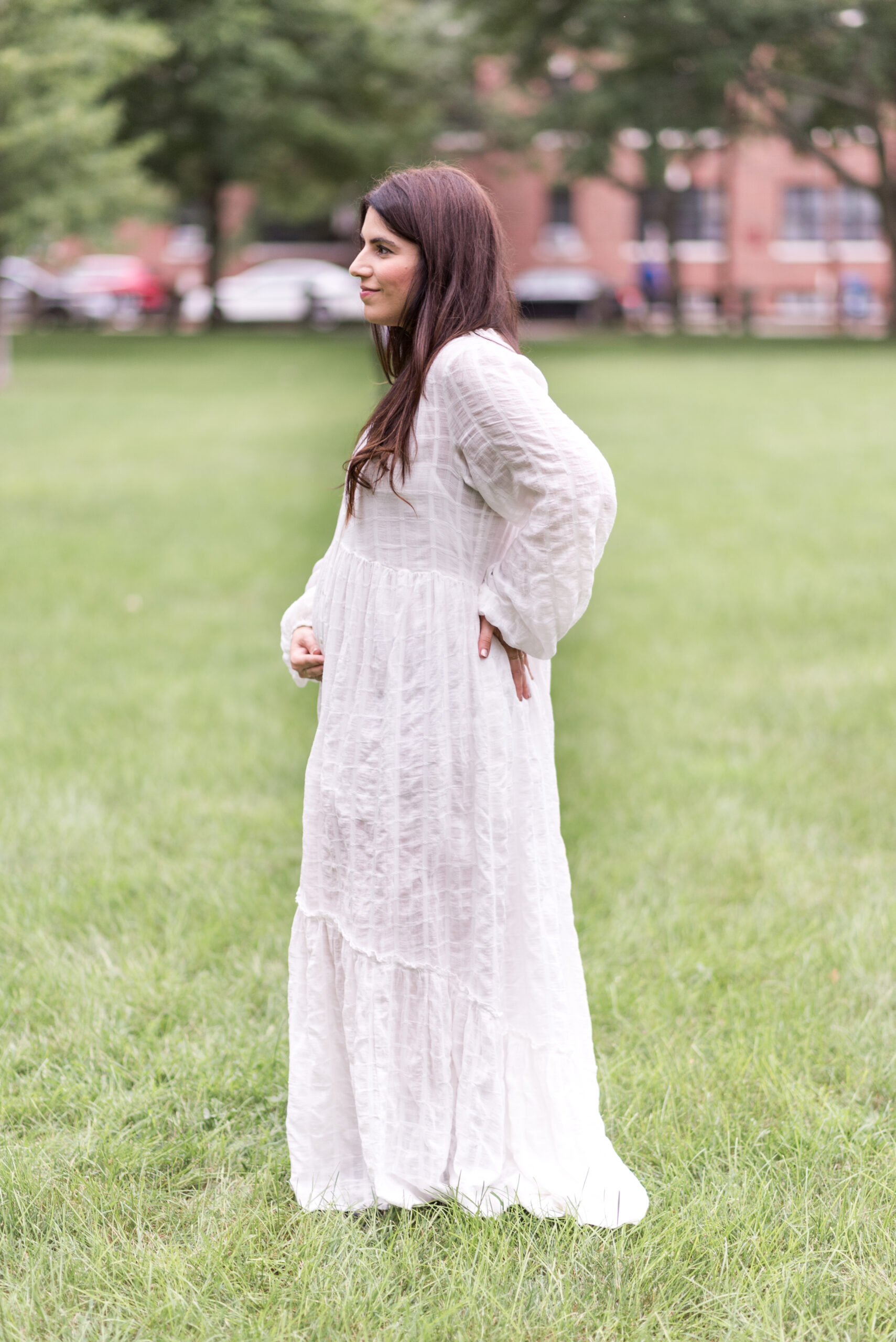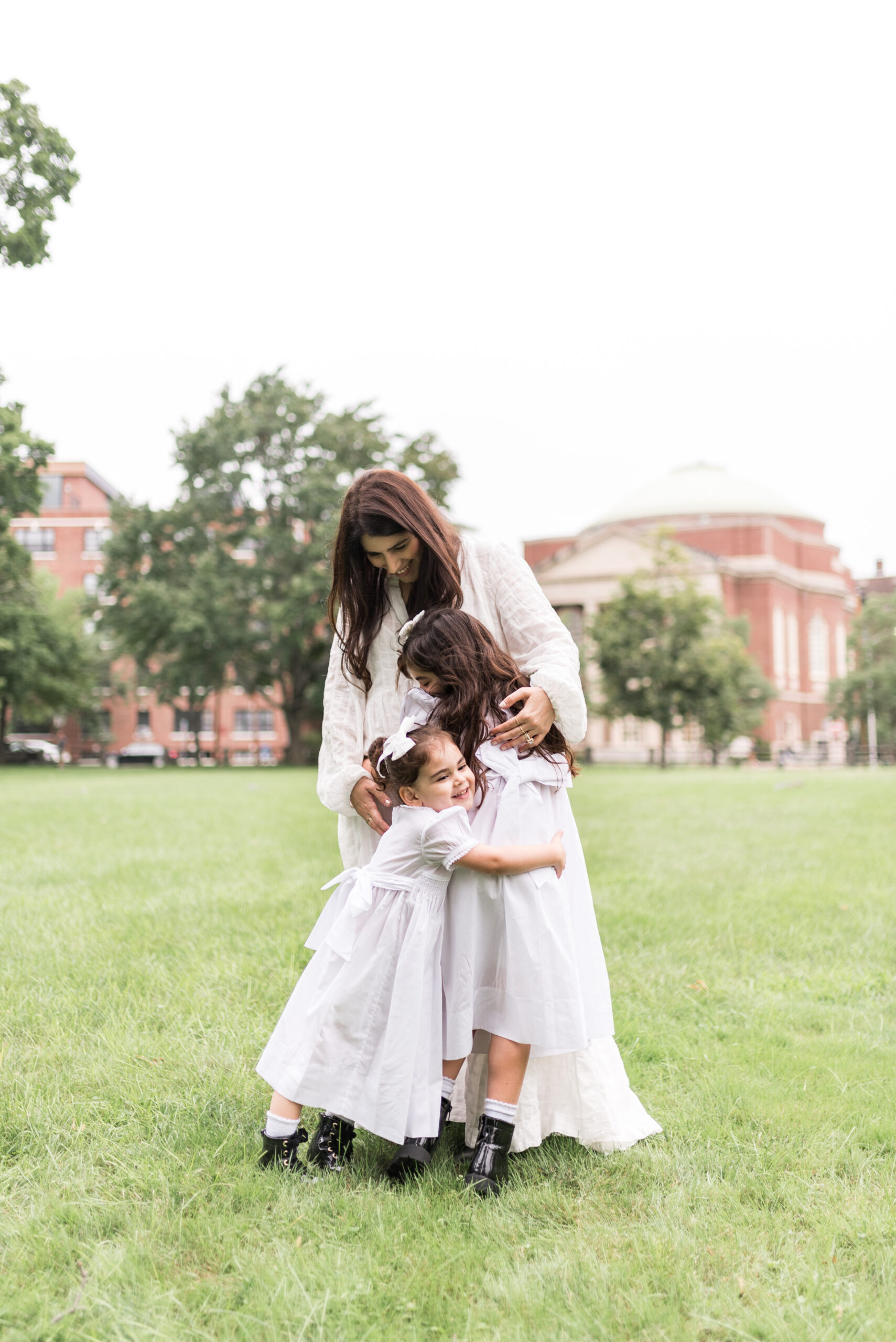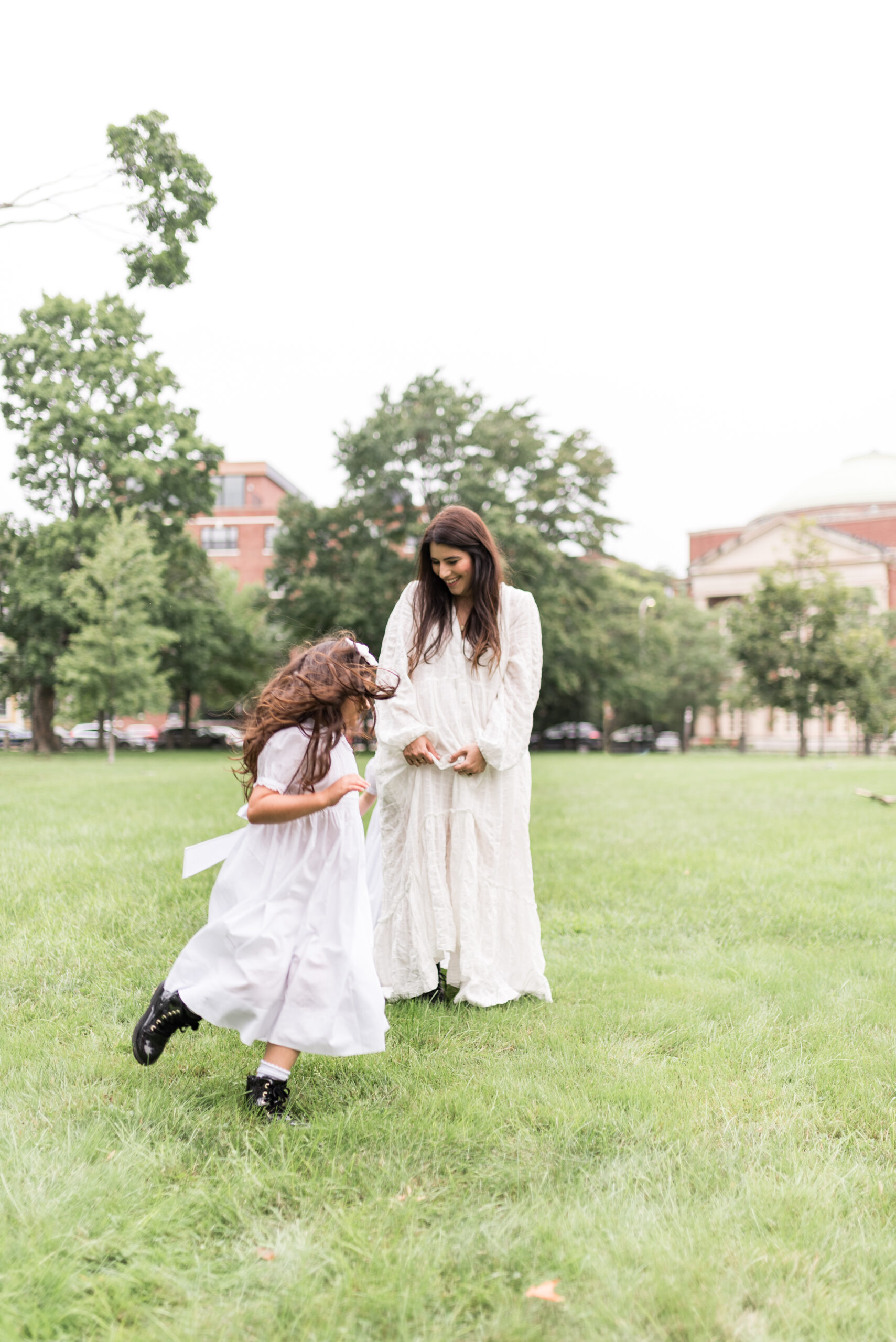 Finding Out the Gender
As with our last two pregnancies, we opted to find out the sex of this sweet baby. I'm a planner by nature and I really love being able to dream up what the baby will be like, plus designing his or her room, etc.
We actually got the blood results at around 12 weeks (the earliest we've ever known the gender in any pregnancy!) and those results were confirmed last week at the full anatomy scan. 🤗
Any guesses as to what we're having?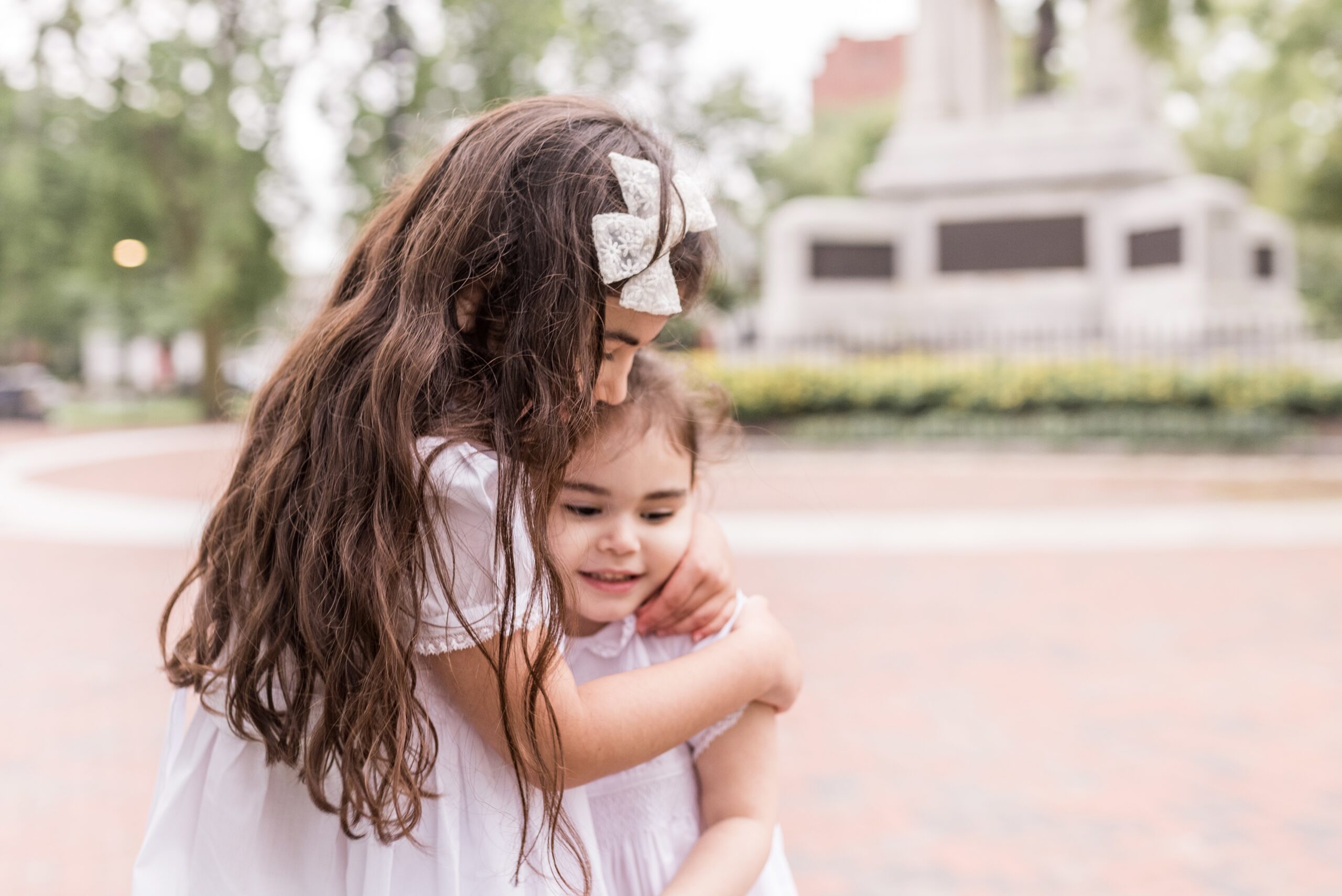 Our Kids' Age Differences
By the time this new baby comes, our oldest daughter will be seven-and-a-half and our youngest will be nearly 4-and-a-half years old, so I'm curious to see how the age difference will play out. I sort of love that we've waited several years in between each baby because in a lot of ways, we really got to savor all of the baby and toddler firsts.
On the other hand, Mike and I can't stop laughing about how rusty we feel with this whole "new baby" thing. I haven't changed a diaper or made a bottle in what feels like ages. Our kids have also slept through the night, in their own room, for years now, so we're trying to brace ourselves for the sleepless nights all over again.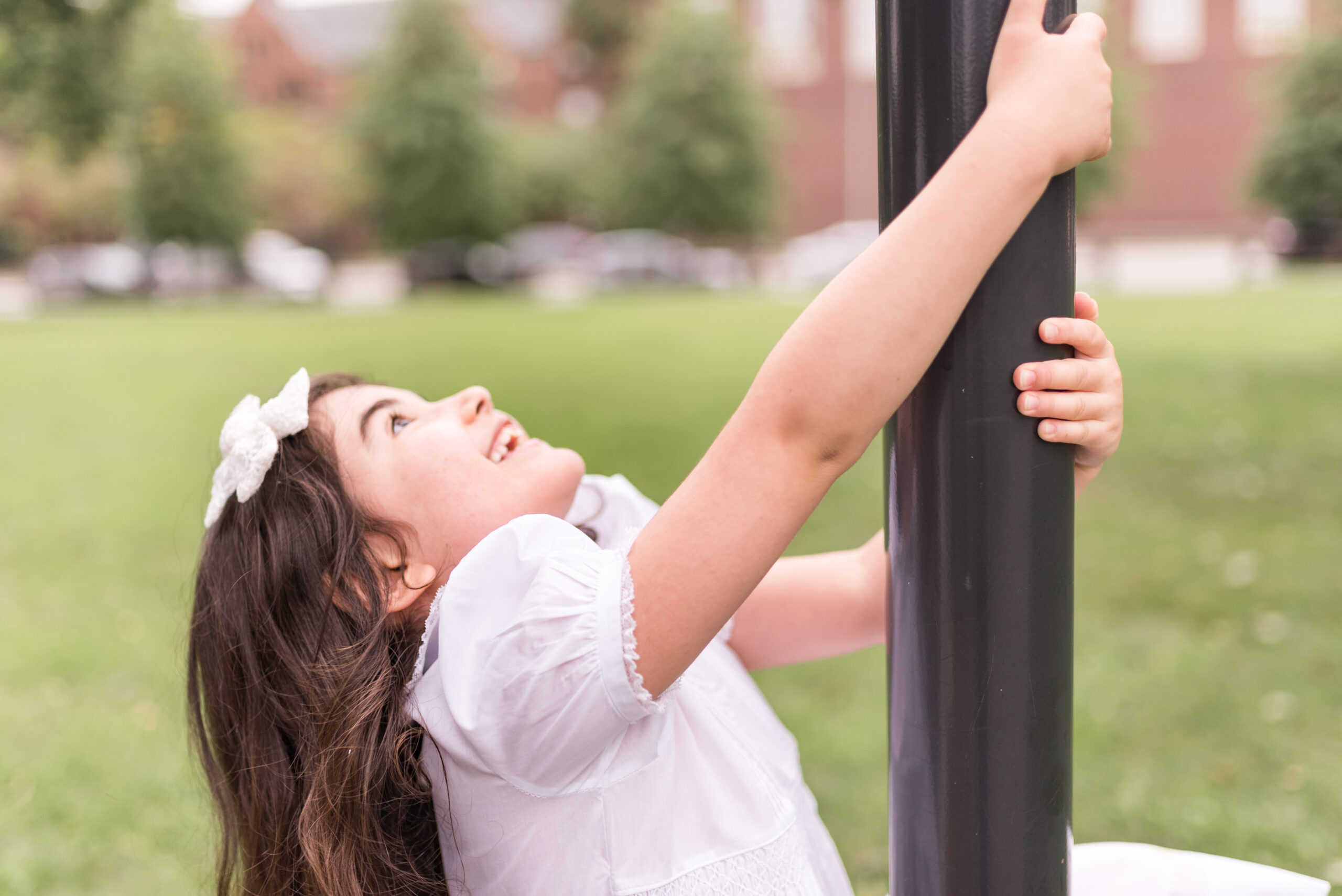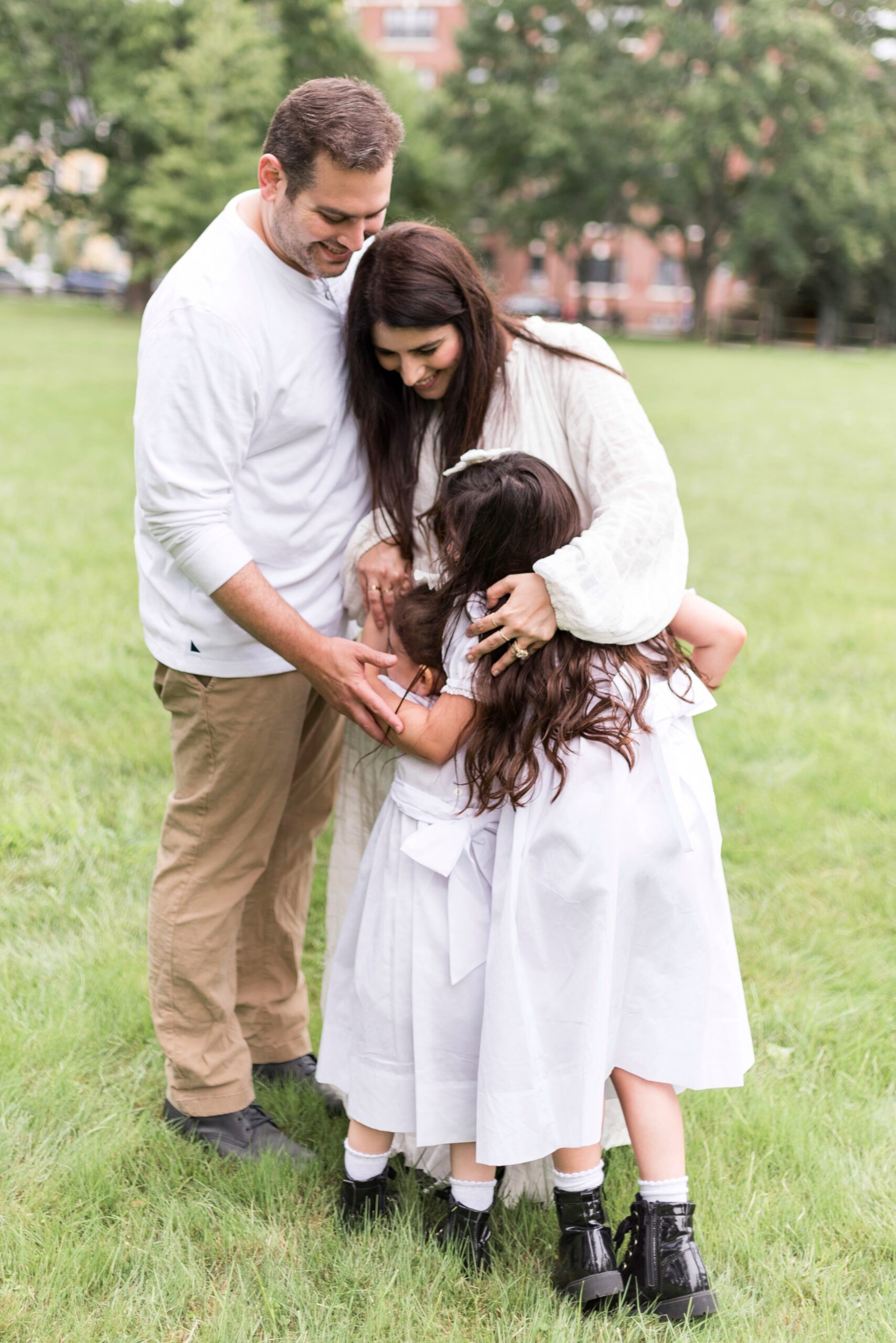 If you have three or more kids, tell me: what was it like going from two kids to three?
I'm definitely a bit nervous about the transition once the new baby arrives, but I also know how much more calm and confident I felt when we had Emme. I'm hoping that with the third, it will all come back to me and we'll eventually get the hang of the juggle.
Now to see how raising three kids in a big city goes! 😆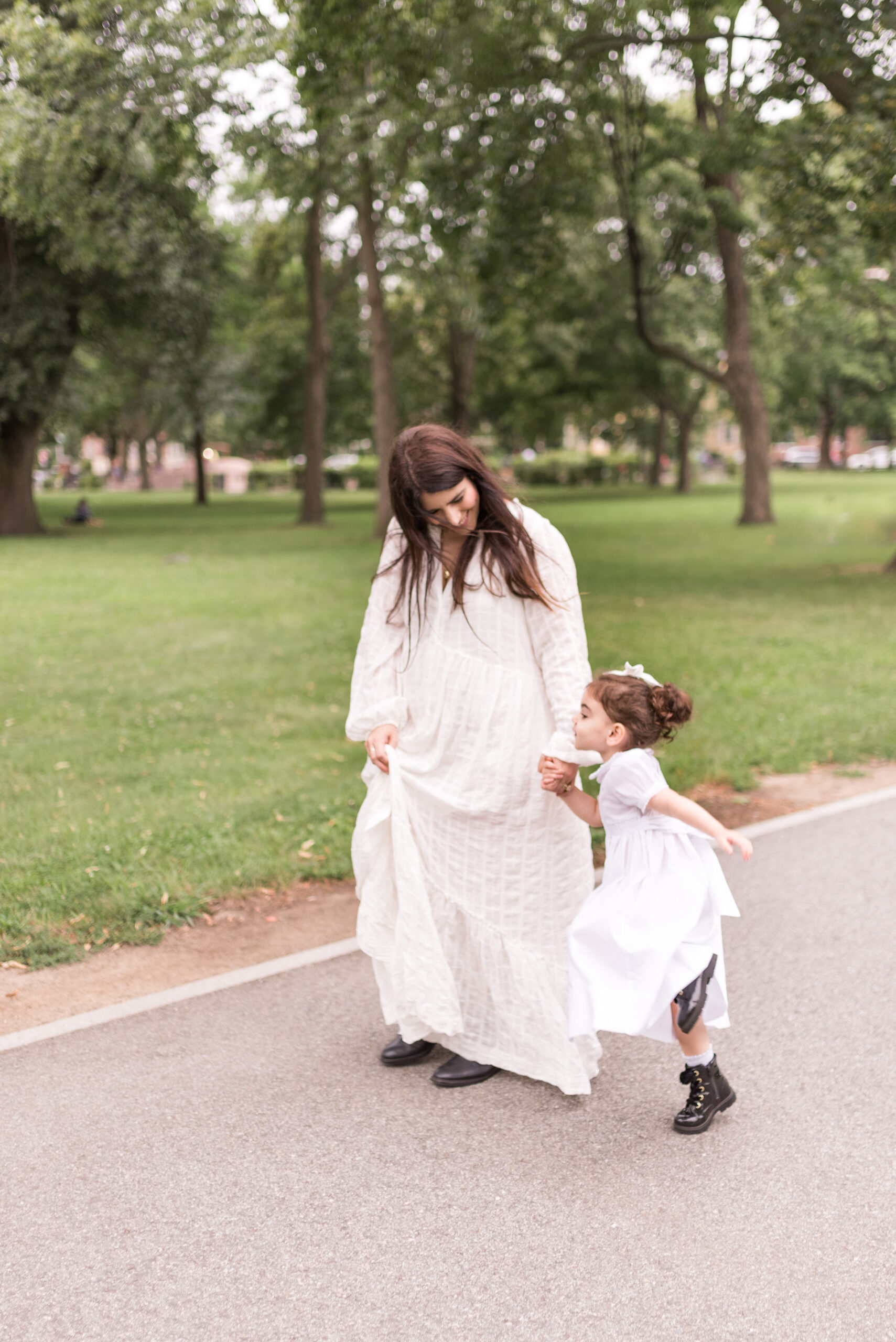 I can't tell you how grateful I am to all of you for following along. This little blog of mine will continue to be full of fashion, beauty products I love, parties I can't stop throwing, recipes I can't stop making, travel, life, and peeks at our growing family.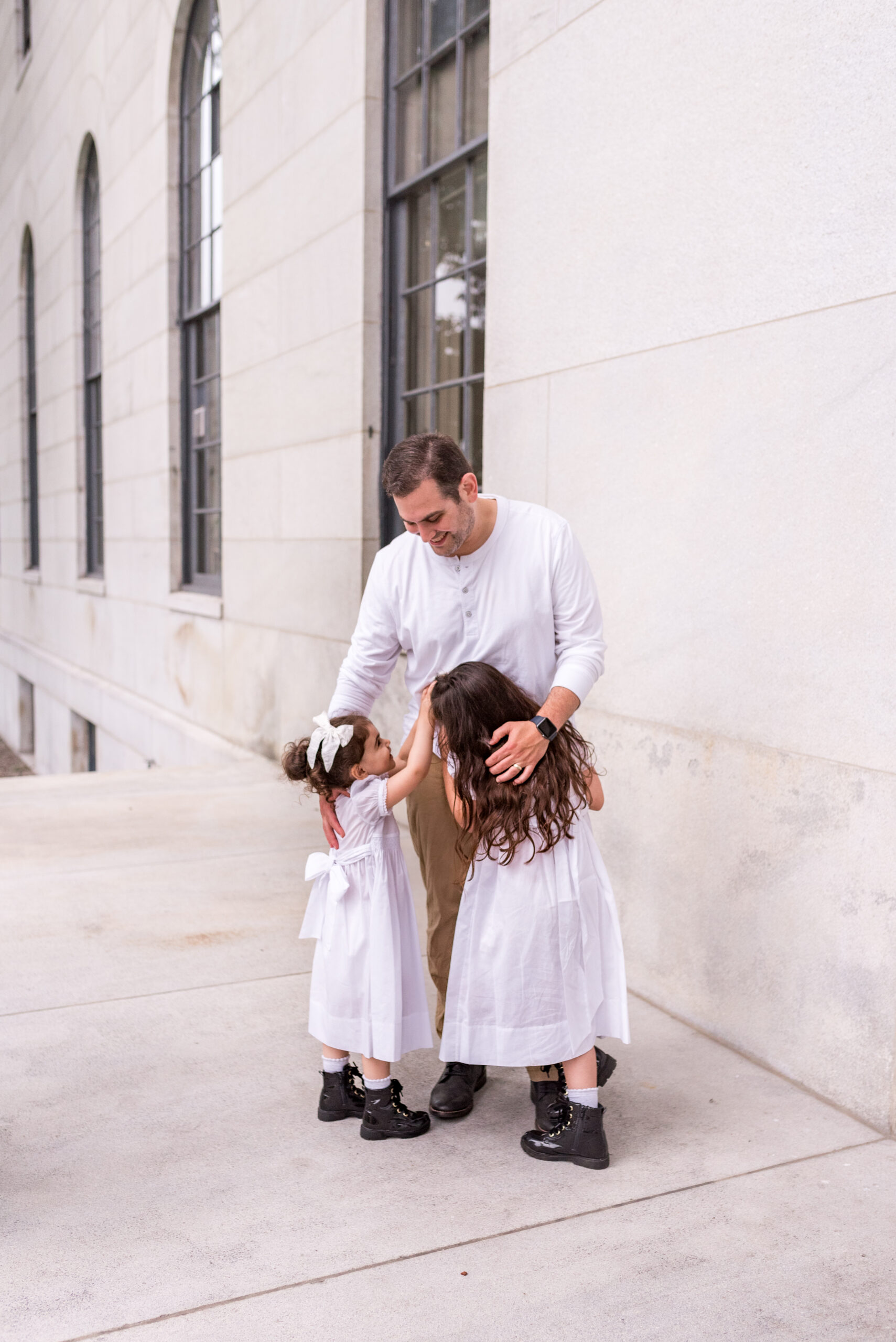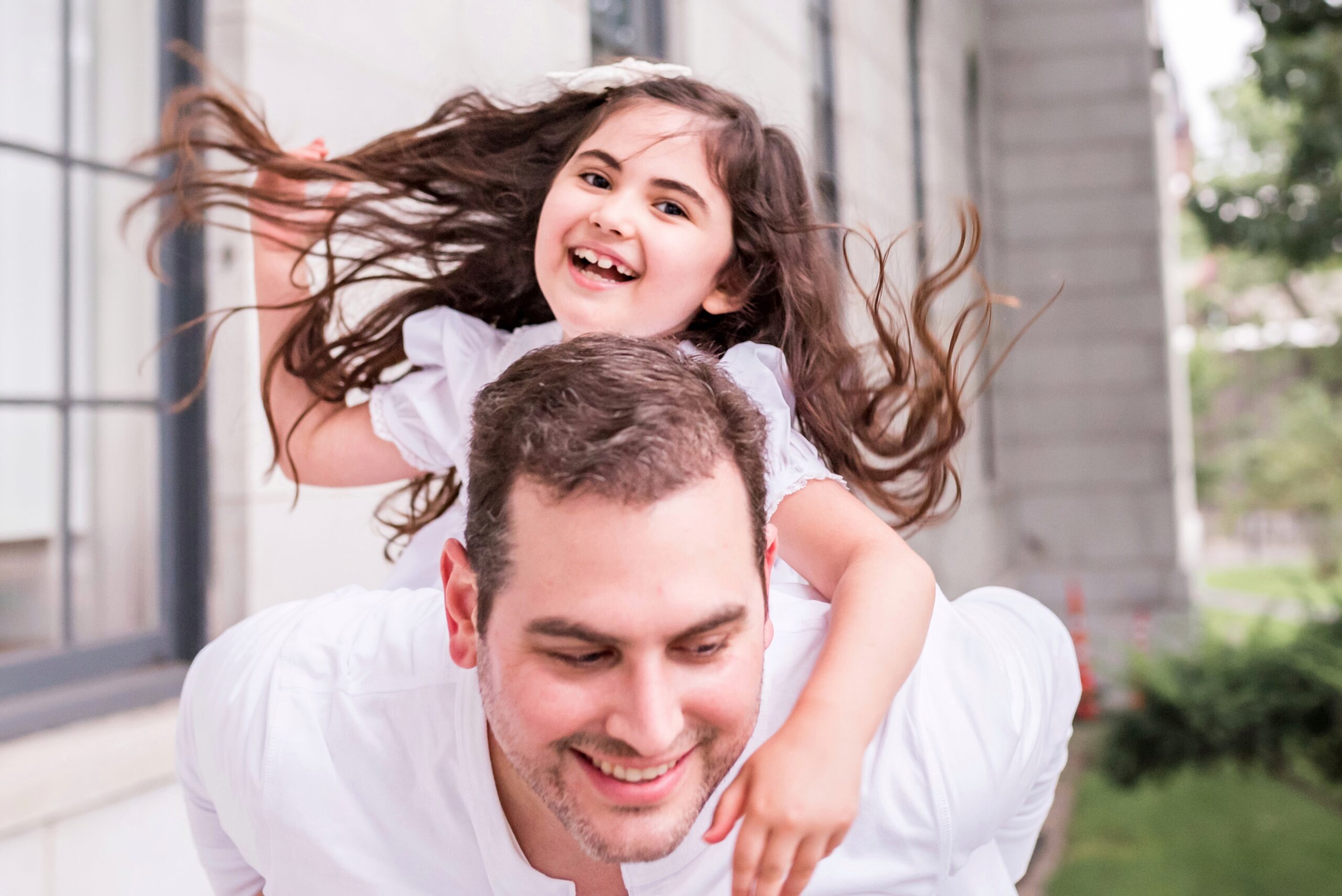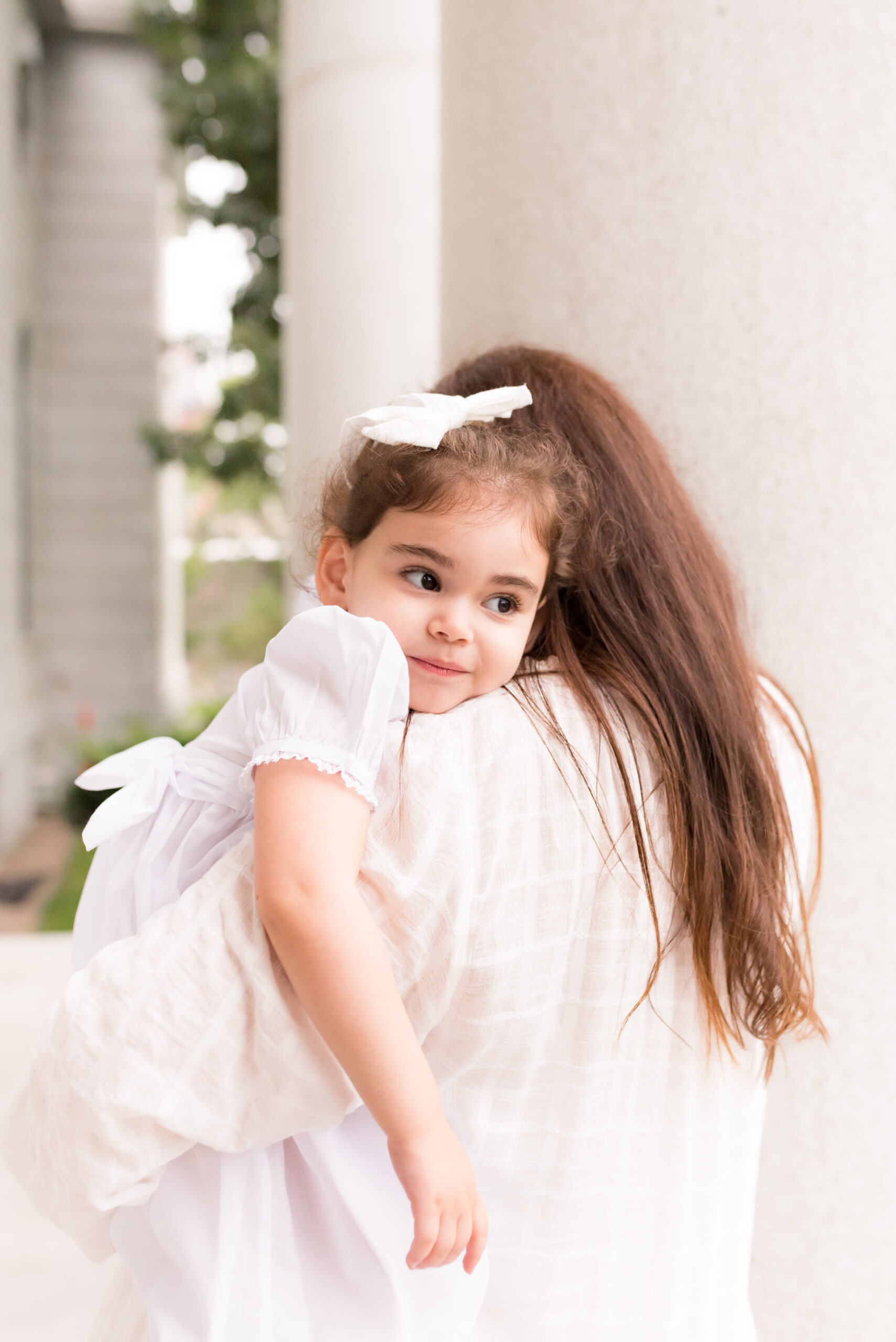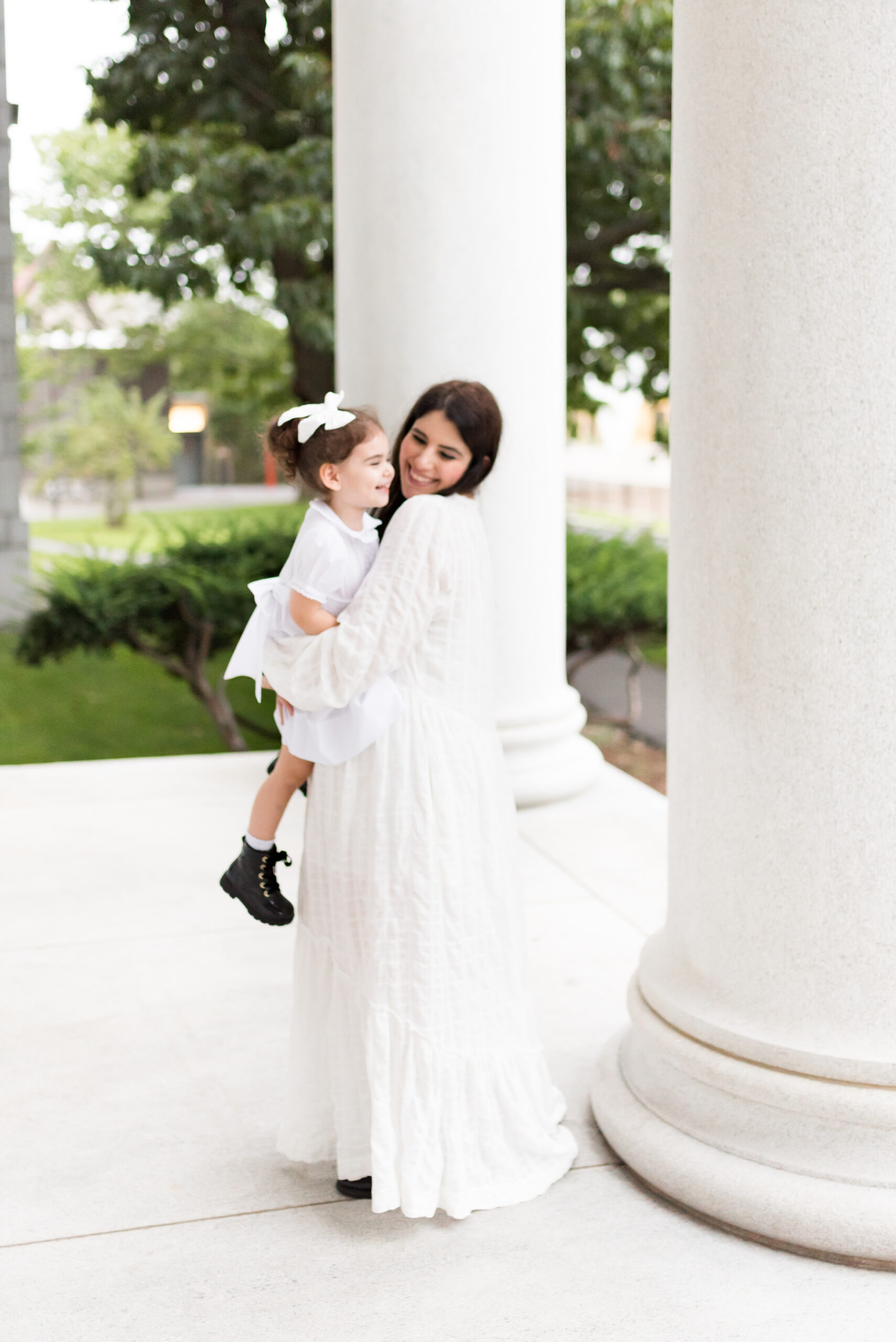 Also, shoutout to this guy who hasn't complained once in the four+ months that I haven't cooked a thing. Seriously, everything grosses me out, with the exception of pasta, toast, and fruit. Sorry guys. Love you all.
He's also the best support system and is beyond thrilled to be growing our little family. It's completely magical to watch the partner I chose fall more in love with the family we created every day.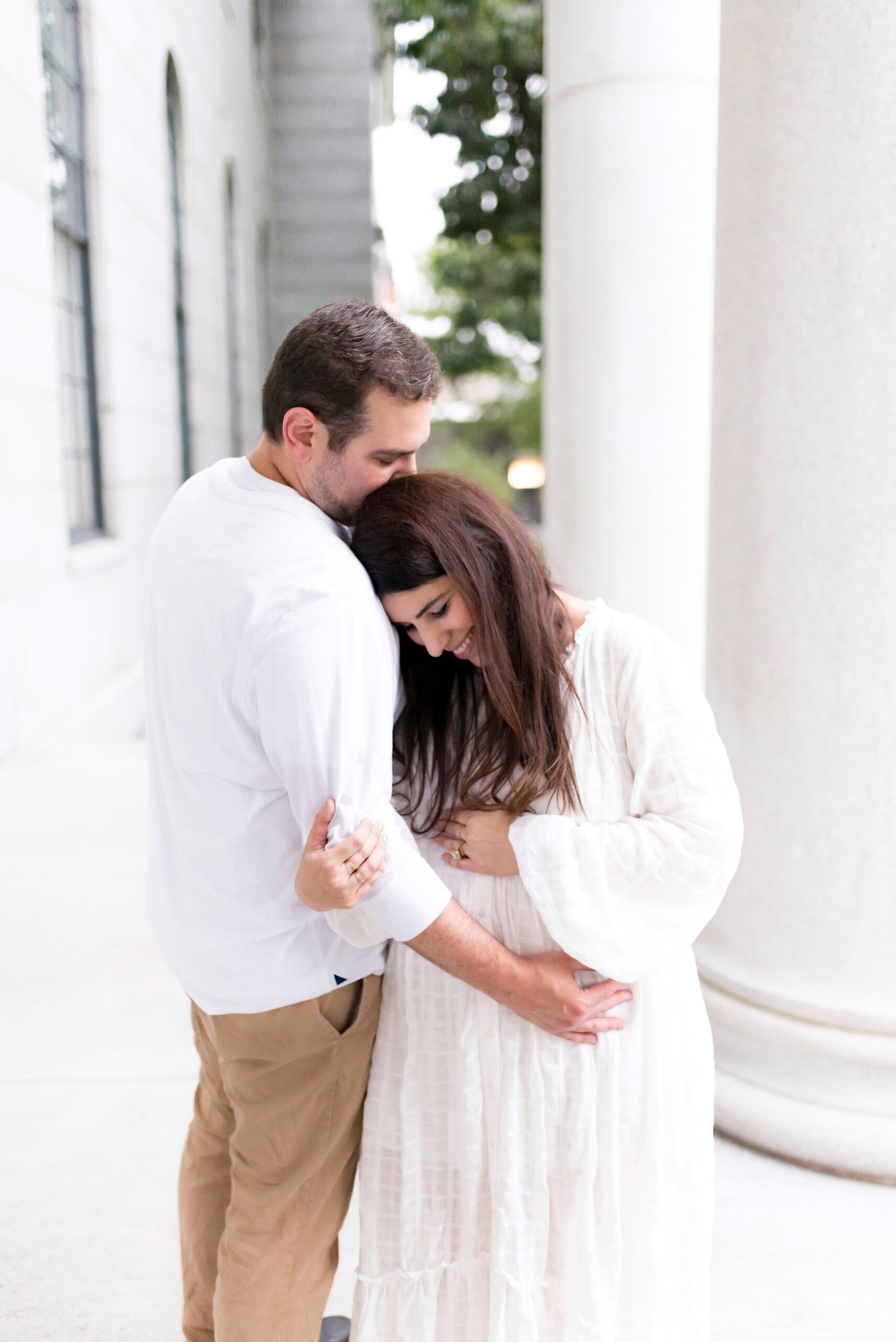 Now I'm off to plan a cute gender reveal! Any guesses? Boy or Girl?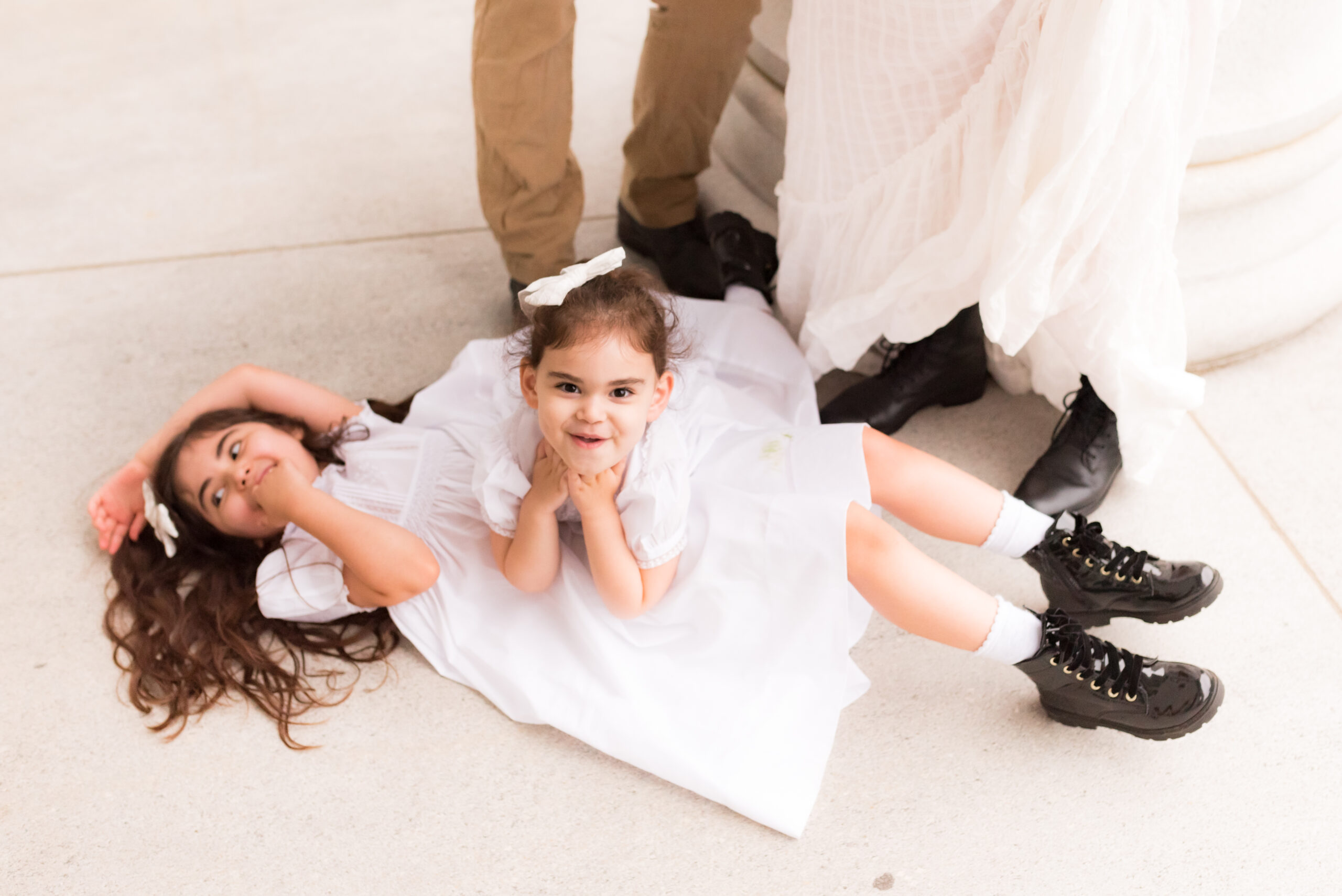 Our Pregnancy Announcement Outfits
My Outfit: Free People Edie Dress (Non-maternity and easily one of my favorite maxi dresses ever!) – Shop More Maxi Dresses Here // Schutz Sibyl Boots – Shop More Schutz Shoes Here
Scarlett's Outfit: Feltman Brothers Dress (gifted) // Little Poppy Co. Bow // H&M Lined Boots
Emmeline's Outfit: Feltman Brothers Dress (gifted) // Little Poppy Co. Bow // H&M Lined Boots
Mike's Outfit: UNTUCKit Henley // AG Everett Pants // Thursday Boot Co. President Lace-Up Boots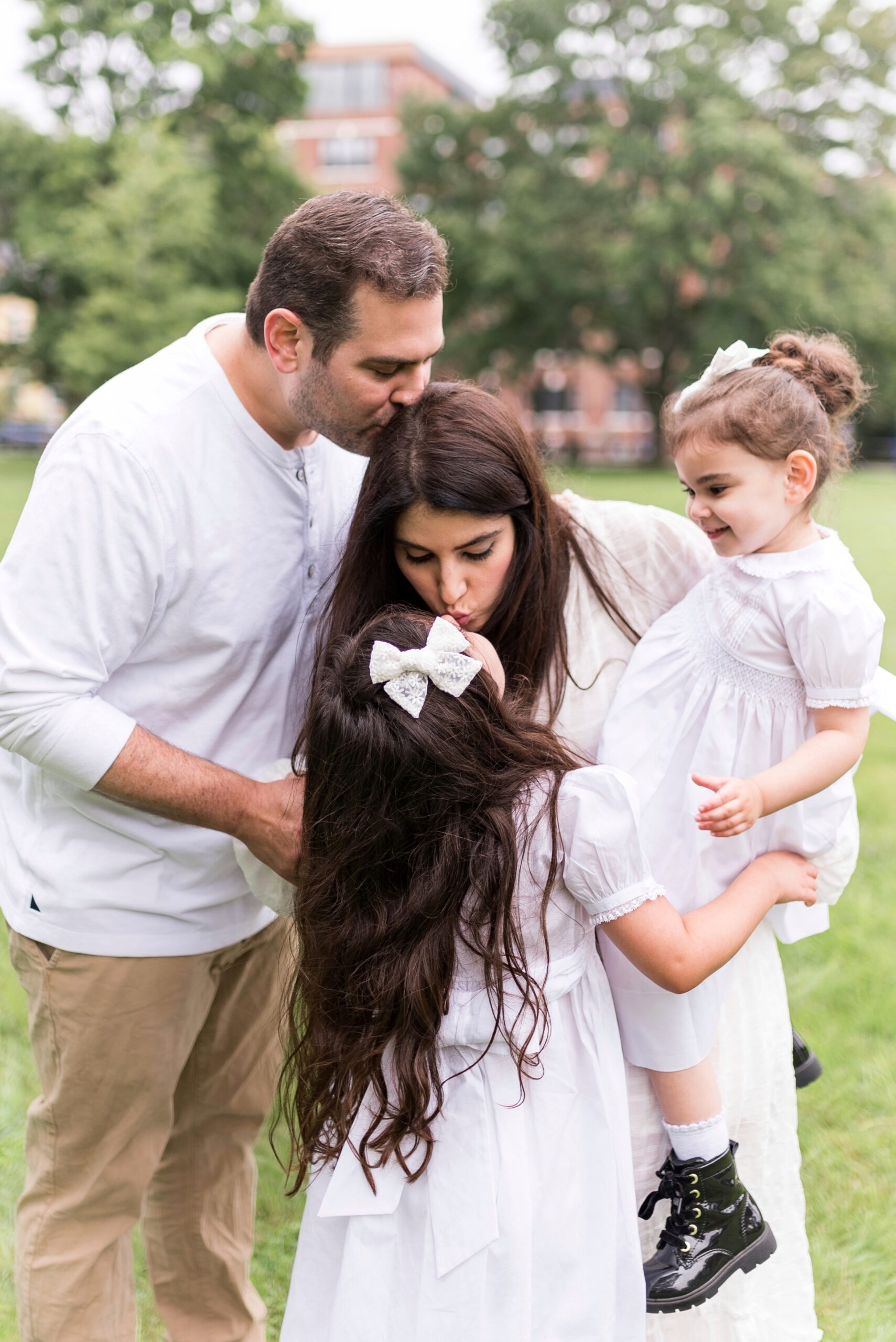 SHOP THE BABY #3 PREGNANCY ANNOUNCEMENT POST | CLICK LEFT & RIGHT ARROWS TO EXPLORE

IF YOU LOVED THIS POST, YOU CAN SEE MORE OF OUR LIFE WITH TWO LITTLE ONES HERE OR FOLLOW ME ON INSTAGRAM TO SEE THE LATEST UPDATES. YOU CAN ALSO SEE HOW WE ANNOUNCED OUR PREGNANCY WITH EMMELINE HERE AND OUR PREGNANCY WITH OUR FIRST BABY, SCARLETT HERE.
Photos by Sarah Rachel Marchwiany for Glitter, Inc.