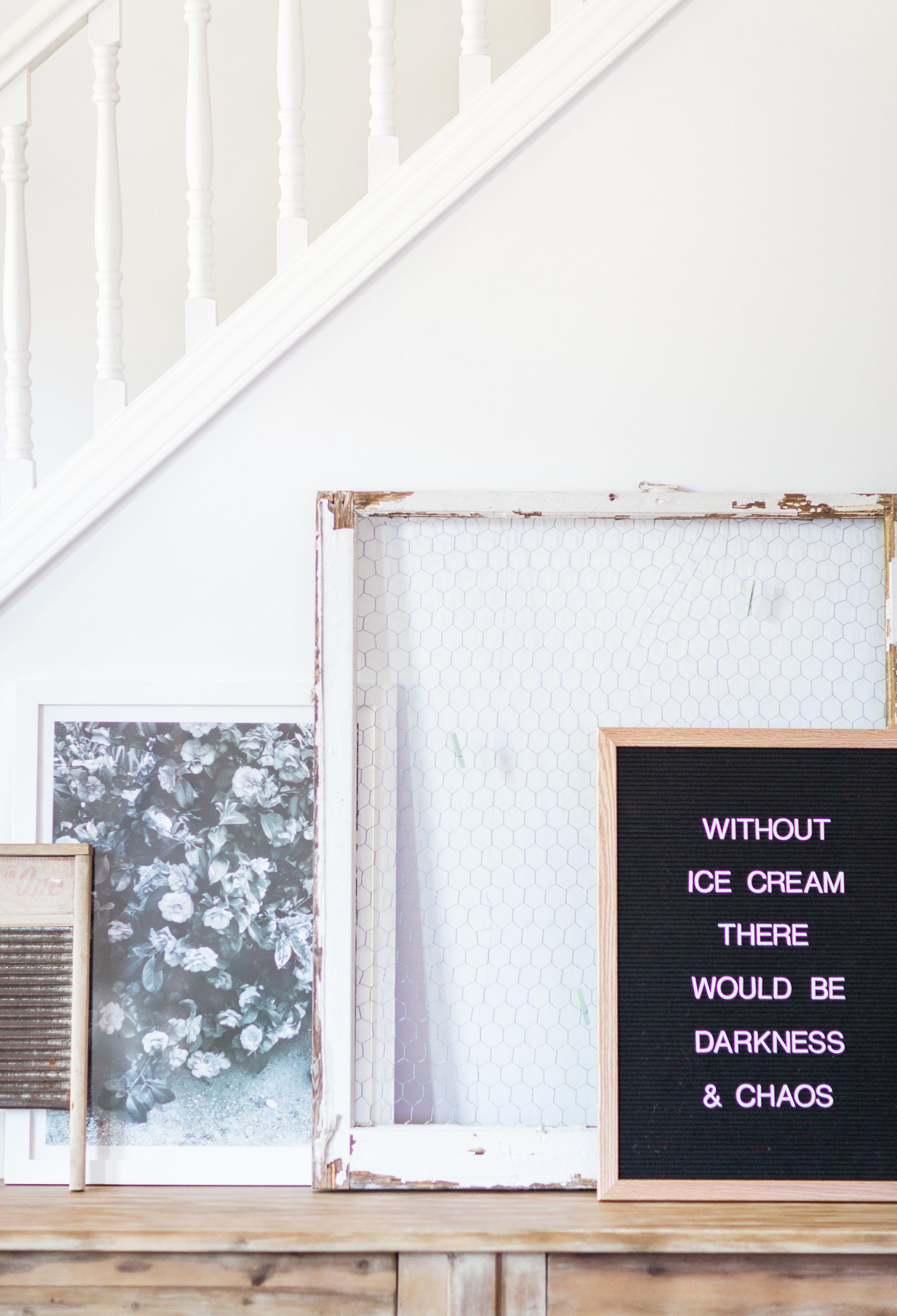 It's my birthday and I'll eat ice cream if I want to. Seriously, I'm thinking about going on an ice cream tour of our town today in honor of my big day. I mean, I did take a yoga class yesterday; the two have to cancel each other out, right?
Hubby has to work, so it's just me and my mini me for most of the day. In all likelihood, we'll just spend too much money online (hello adorable coffee tumbler, rockstar leggings, and perfect new fall leopard flats) and watch girly movies (my picks: Clueless, Dirty Dancing, and Love Actually; her picks: Frozen, then Frozen, and Frozen. Odds are, she'll win.)
Tonight we'll attempt to find good sushi in the Triangle. Anyone have a favorite sushi place in Durham or Chapel Hill? I'm starting to suffer withdrawals.
Also, thank you so much for all of the kind words, tweets, messages, and e-mails about yesterday's post. It's so nice to get that encouragement and to hear that I'm not alone. Hope you're having a happy Thursday!
Shop the Post: Black and White Flower Print // Foyer Table // Letterboard (Check out this post all about letterboards and lightboxes in design!)
This post contains affiliate links, which means that if you click on one of the product links, I'll receive a small commission. Thank you so much for clicking through and helping to support this little blog business of mine! Read more about our site, privacy, and disclosure policies here.