Felt letter boards and black light boxes are currently experiencing a bit of a renaissance in the design world. But don't call it a comeback; restaurants, schools, churches, and storefronts have been hip with the trend all along. Even mugshots and class photos of yesteryear got the felt letter board treatment. Yep, the coolest customizable art has been hiding in plain sight all along.
Felt letter boards have a distinctly retro feel (with those classic Helvetica letters, and all!), but I'm also seriously digging the old school cinematic light boxes. The customization is what's really selling them. Everyone loves a memorable piece of personalized statement art in their home. And this kind of artwork has an edgy throwback feel and generally comes in at under $100. Spell out little love notes and messages, song lyrics, menus, greetings, grocery lists, hilarious quotes, the options are endless. Play with words and letters and negative space to make something truly artistic. You know you want one.
WHERE TO BUY LETTER BOARDS AND LIGHT BOXES:
You can buy light boxes at Cotton On, by Heidi Swapp, My Cinema Lightbox, Chi-buy, and Locomocean. (You can also try your hand at making your own DIY light box!)
As for felt letter boards, they come in so many shapes and sizes and you can find letter boards by Balt Essentials, Aarco (for wood-framed felt letter boards and aluminum-framed boards), Ghent (for white-framed letter boards), Alphabet Signs, and at Letterfolk (for great size options and plenty of Instagram inspiration!)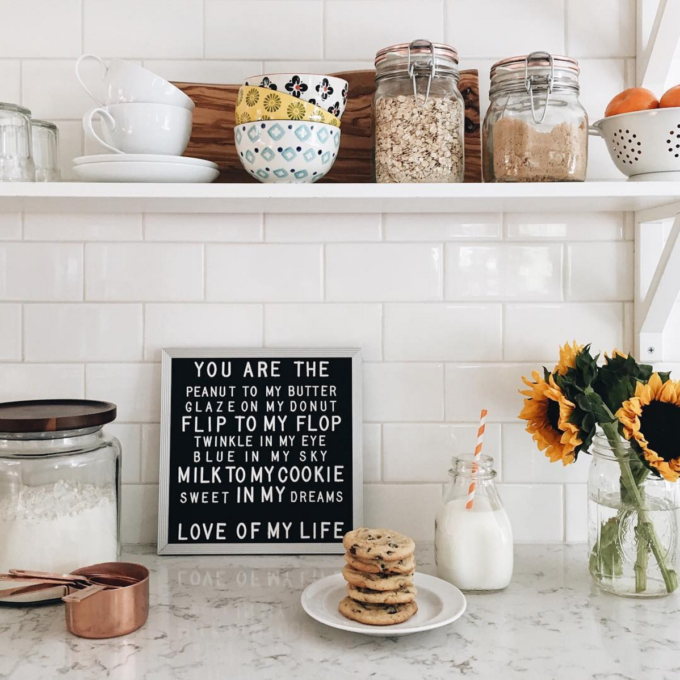 Love of My Life Felt Letter Board via @jessica_kesti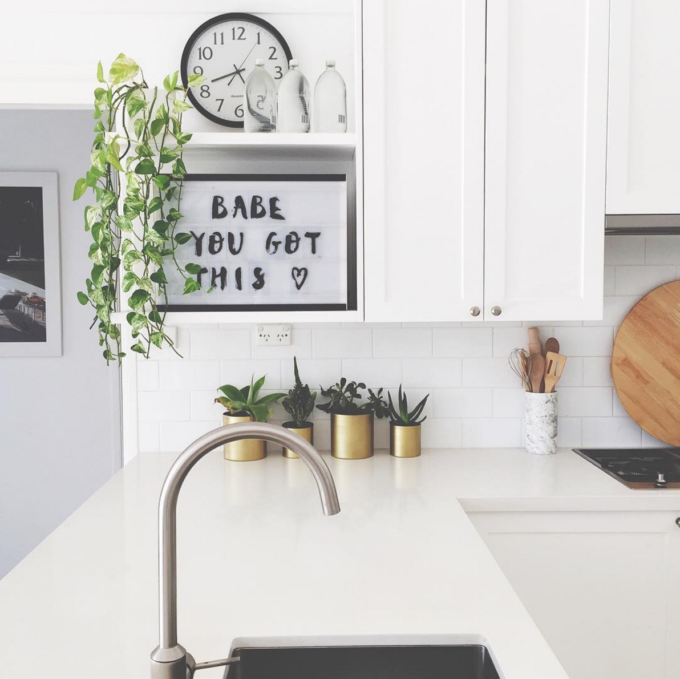 Babe Light Box via @honeyandfizz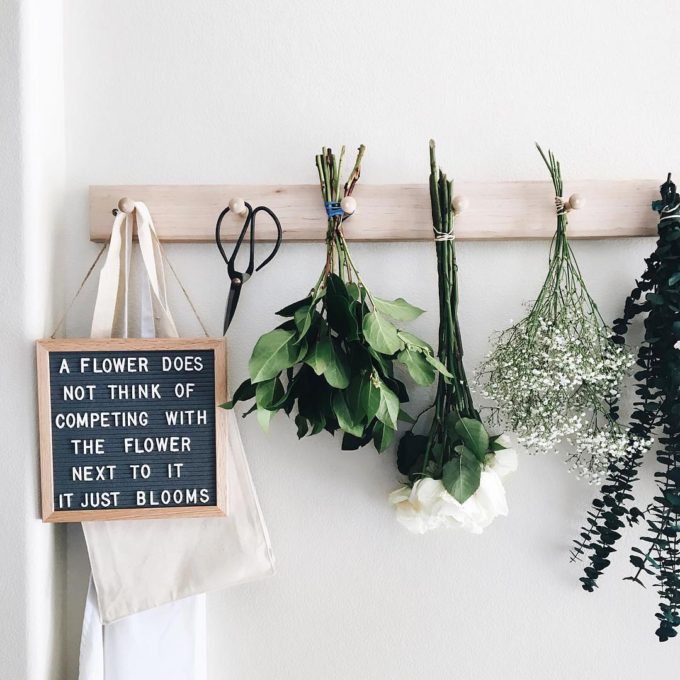 Flower Felt Letter Board via @makelmg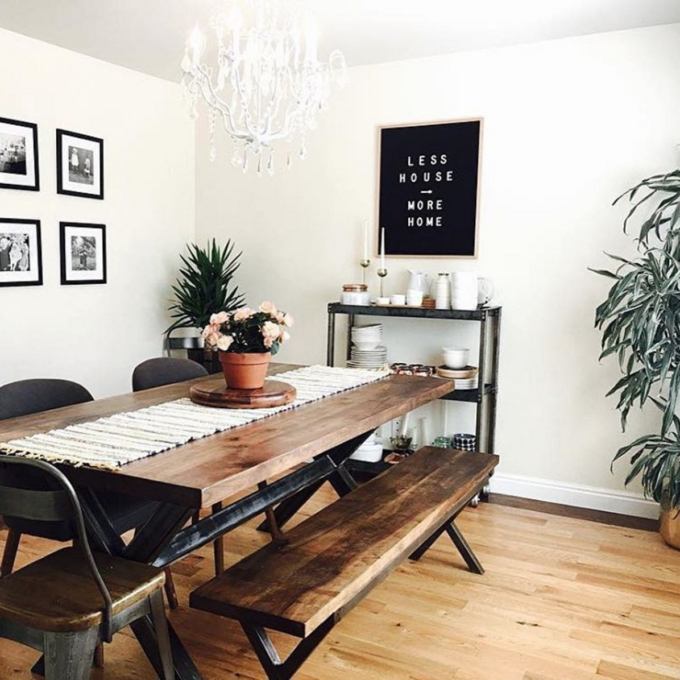 Less House, More Home Felt Letter Board via @whiteshantydesign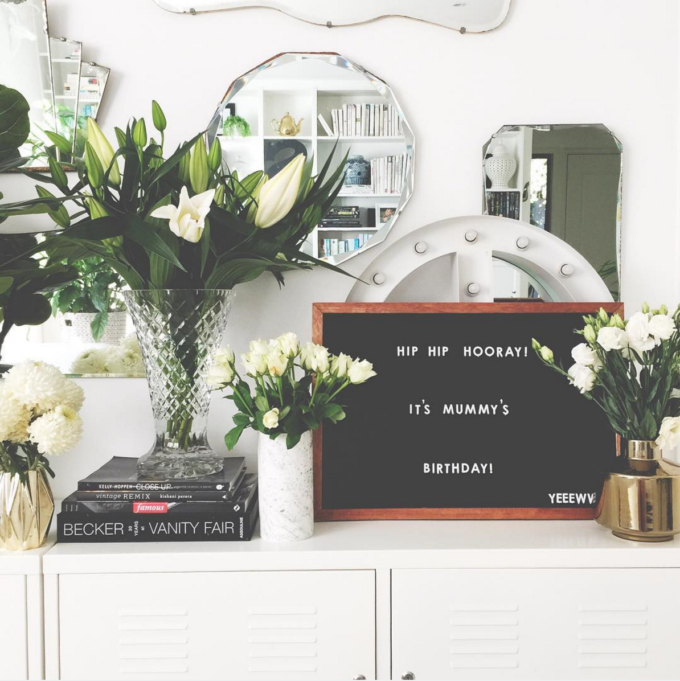 Birthday Felt Letter Board via @honeyandfizz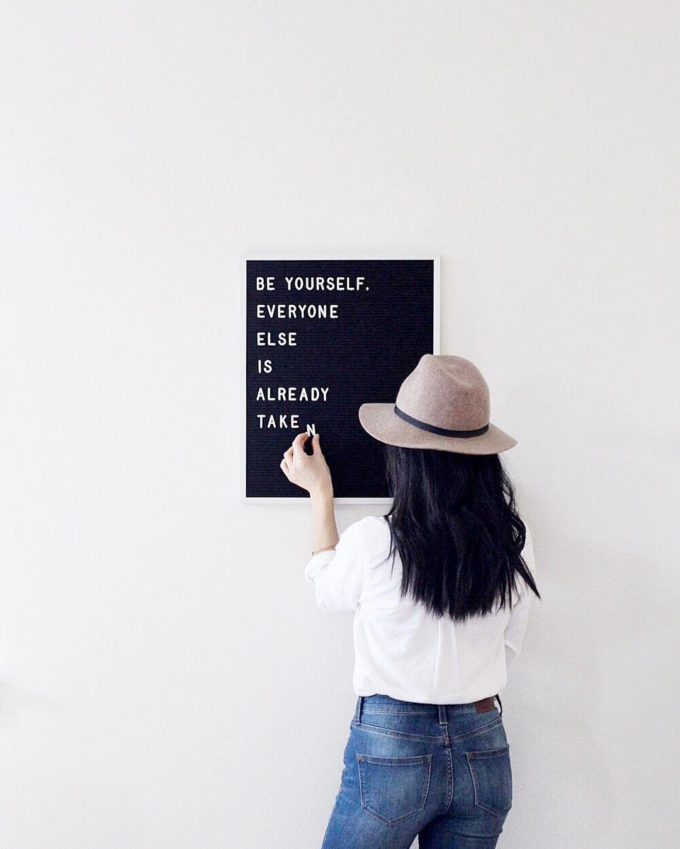 Be Yourself Felt Letter Board via @seejanphotograph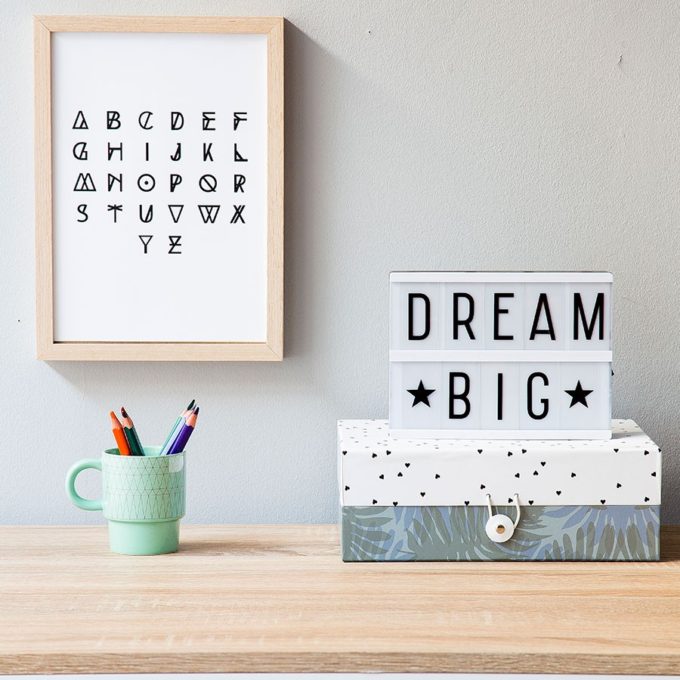 Dream Big Light Box via Kenay Home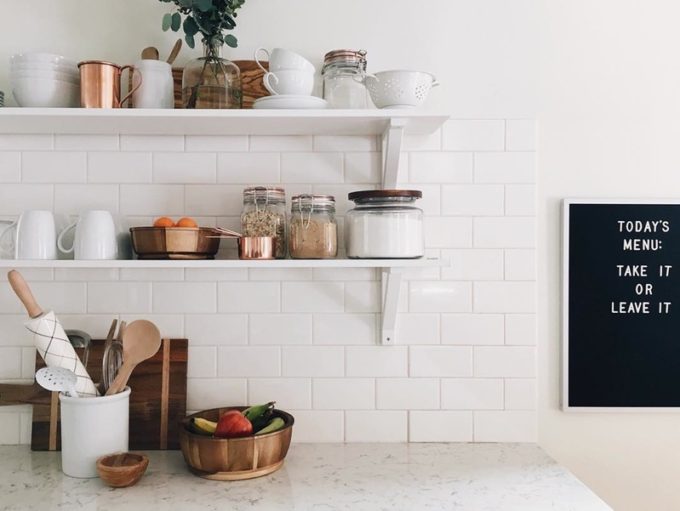 Take it Or Leave It Felt Letter Board via @jessica_kesti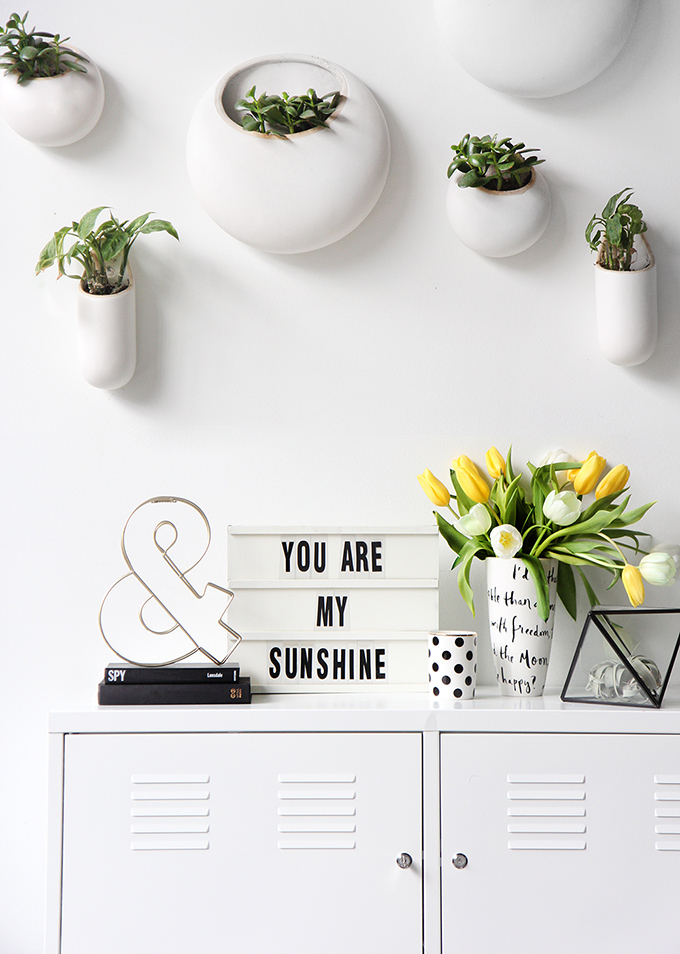 You Are My Sunshine DIY Light Box via I Spy DIY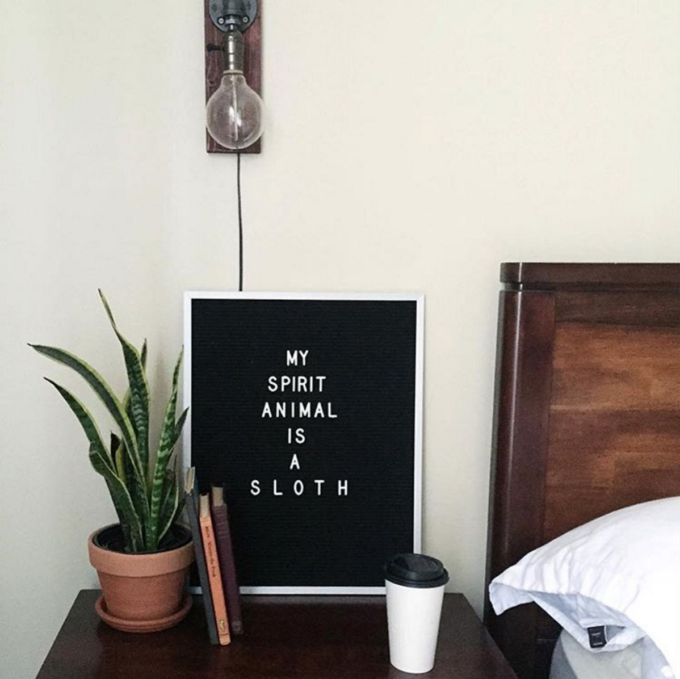 My Spirit Animal is a Sloth Felt Letter Board via @ourgrowingstorey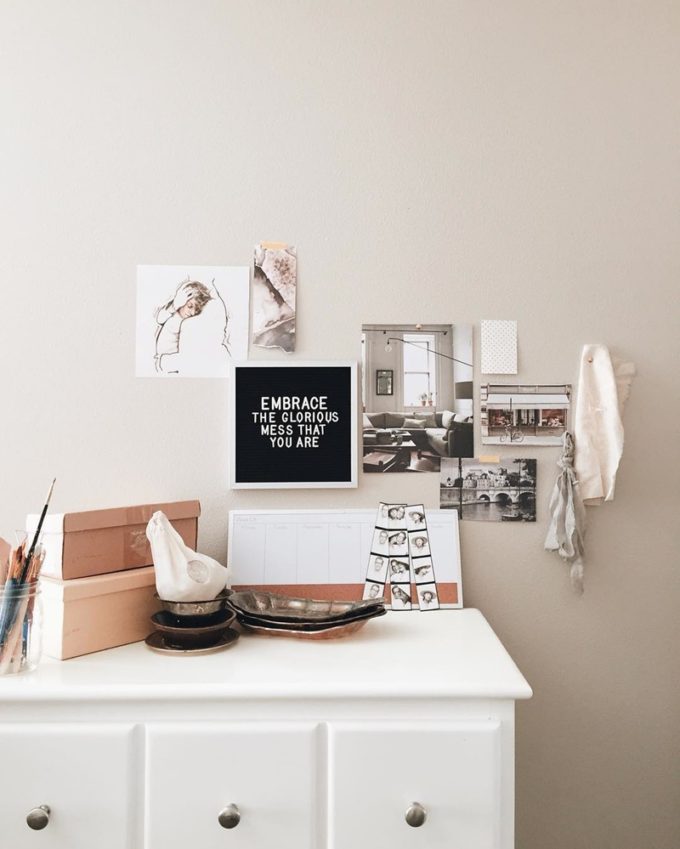 The Glorious Mess Small Felt Letter Board via @kindredconfetti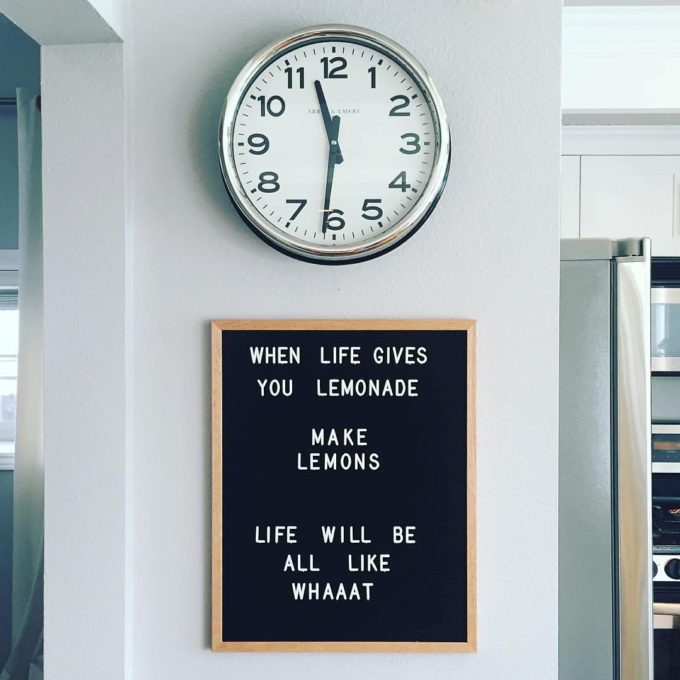 Lemonade Felt Letter Board via @laurahelmick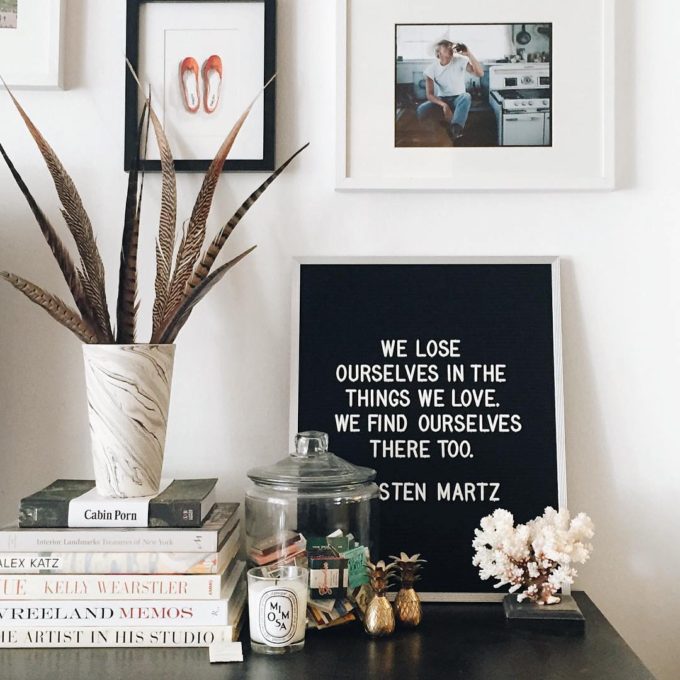 We Lose Ourselves Felt Letter Board via @notetosarah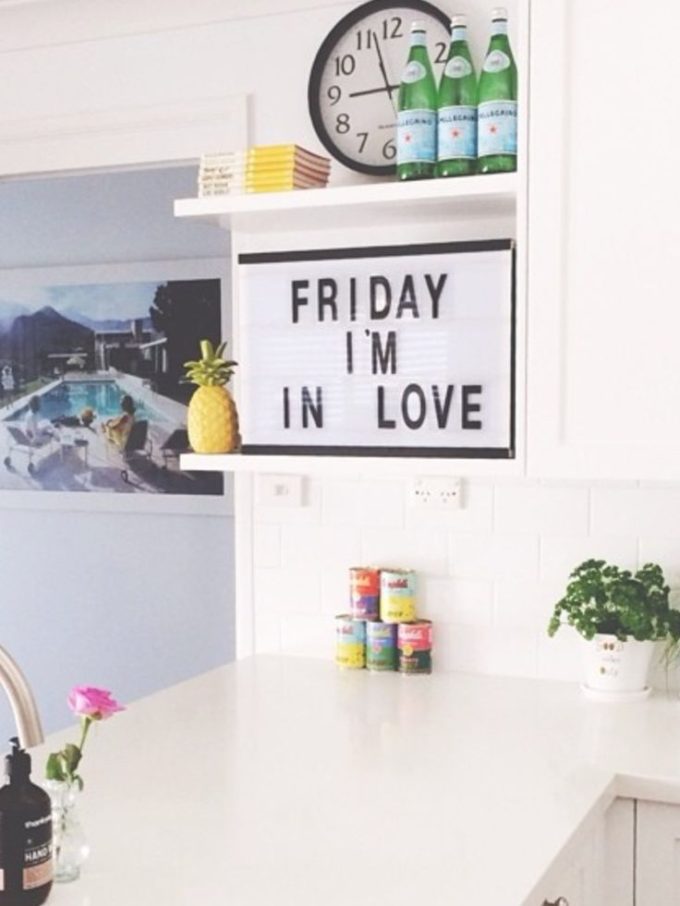 Friday I'm in Love Light Box via Honey and Fizz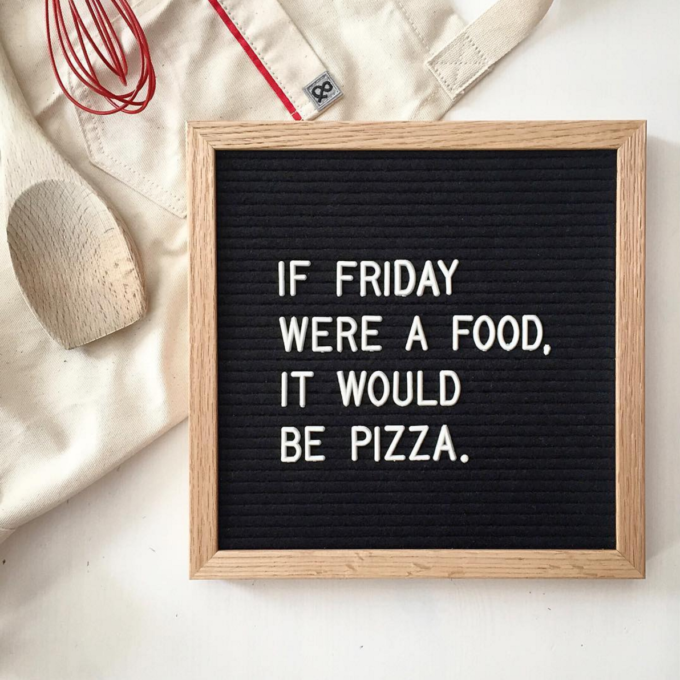 If Friday Were a Food, It Would be Pizza Felt Letter Board via @letterfolkco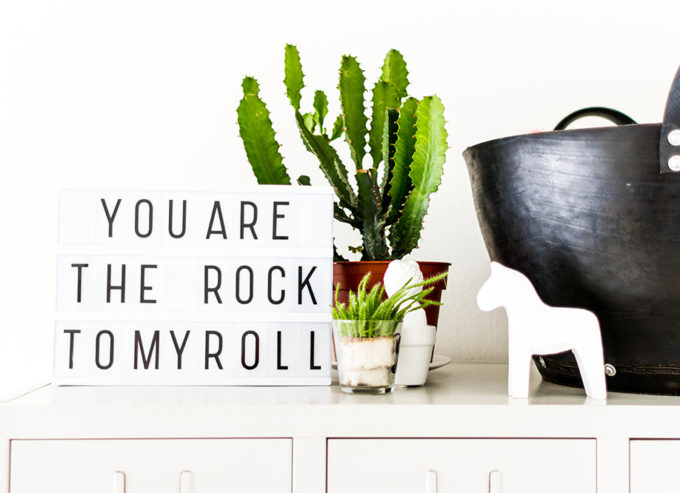 You Are the Rock to My Roll Light Box via Factory Chic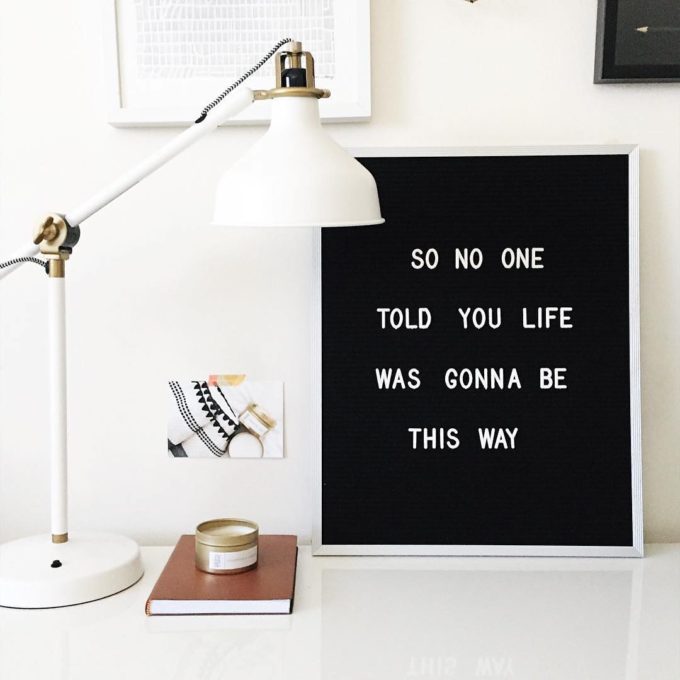 Friends Felt Letter Board via @simplegoodssupply
So tell me: are you loving the trend as much as I am?
This post contains affiliate links, which means that if you click on one of the product links, I'll receive a small commission. Thank you so much for clicking through and helping to support this little blog business of mine! Read more about our site, privacy, and disclosure policies here.