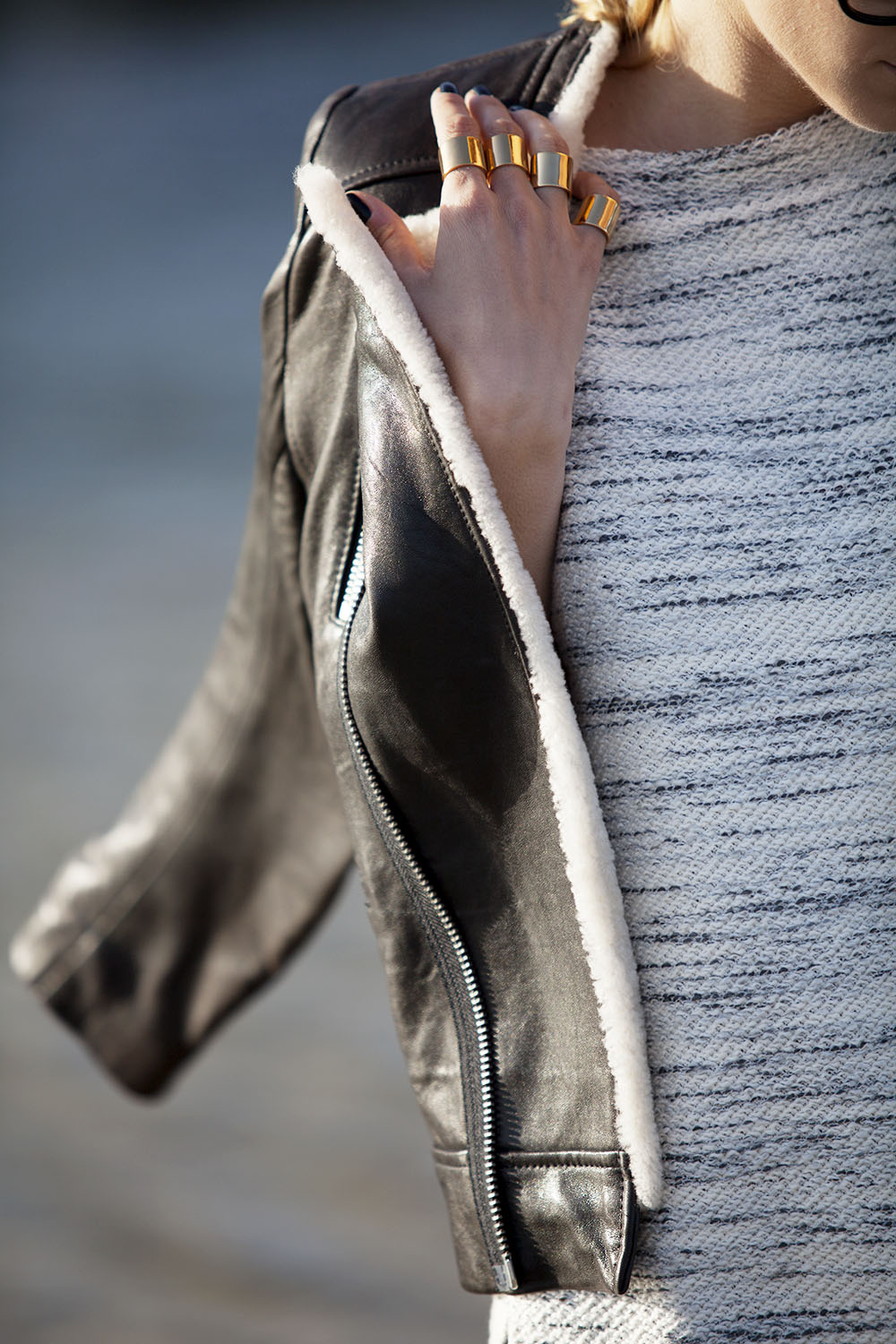 I am decidedly a ring person. I'll play in statement necklaces, wrists full of bracelets, and so on, but the truth is, I'm utterly devoted to rings. I honestly can't leave the house without throwing a few extra rings on … and then I add some more.  Those off days when I run out without my rings, I actually feel like I'm missing something (and I am – my rings are my little nod to fashion, even on the days I'm stuck dressing like an actual grown-up lawyer, which is admittedly rare nowadays – thank goodness!)
The rings-on-every-finger look is gaining popularity and I am so on board!  Plus, don't "knuckledusters" just sound bada$$?  From the high end options, like the Maison Martin Margiela Knuckle Duster Rings and the Balenciaga Golden Thick Tube Ring Set, the mid-priced Luv AJ Short Set and Tall Set, to the super affordable ASOS Pack of Three Gold Plain Band Rings (at $13.50), I secretly wish I could afford them all.
I love the idea of wearing all four rings across your hand, but I'm also loving that you can split them up and readjust them: wear just one or two, bend to fit higher – between the knuckle and the top of your finger – like a midi ring.
Images: 1 (Luv AJ in Gold) // 2 (Luv AJ in Silver) // 3 (Balenciaga) // 4 (Luv AJ in Gold)