Of my siblings and I (there are four of us in total), I'm the quiet one, by a long shot. My brothers are both totally confident, and my sister, well, she's just a rockstar. And lucky for me, my sister, Rowan, brings it out of me. Long story short, my sister and I were talking to this gorgeous stylist at the Paul Mitchell salon in Miami a few weeks ago when we were getting our hair dyed sombré. This stylist, Whitney, had the most gorgeous white blonde hair and my sister and I could not stop gushing over her. After talking way too much, we found out that Whitney actually loved mermaids and owned a mermaid tail. I mean, how cool is that? It was seriously all of my childhood fantasies come true, because really, who didn't want to be a mermaid? (Still do.) Well, we're taking it one awesome step further, because Whitney is sharing an exclusive look at her mermaid photoshoot.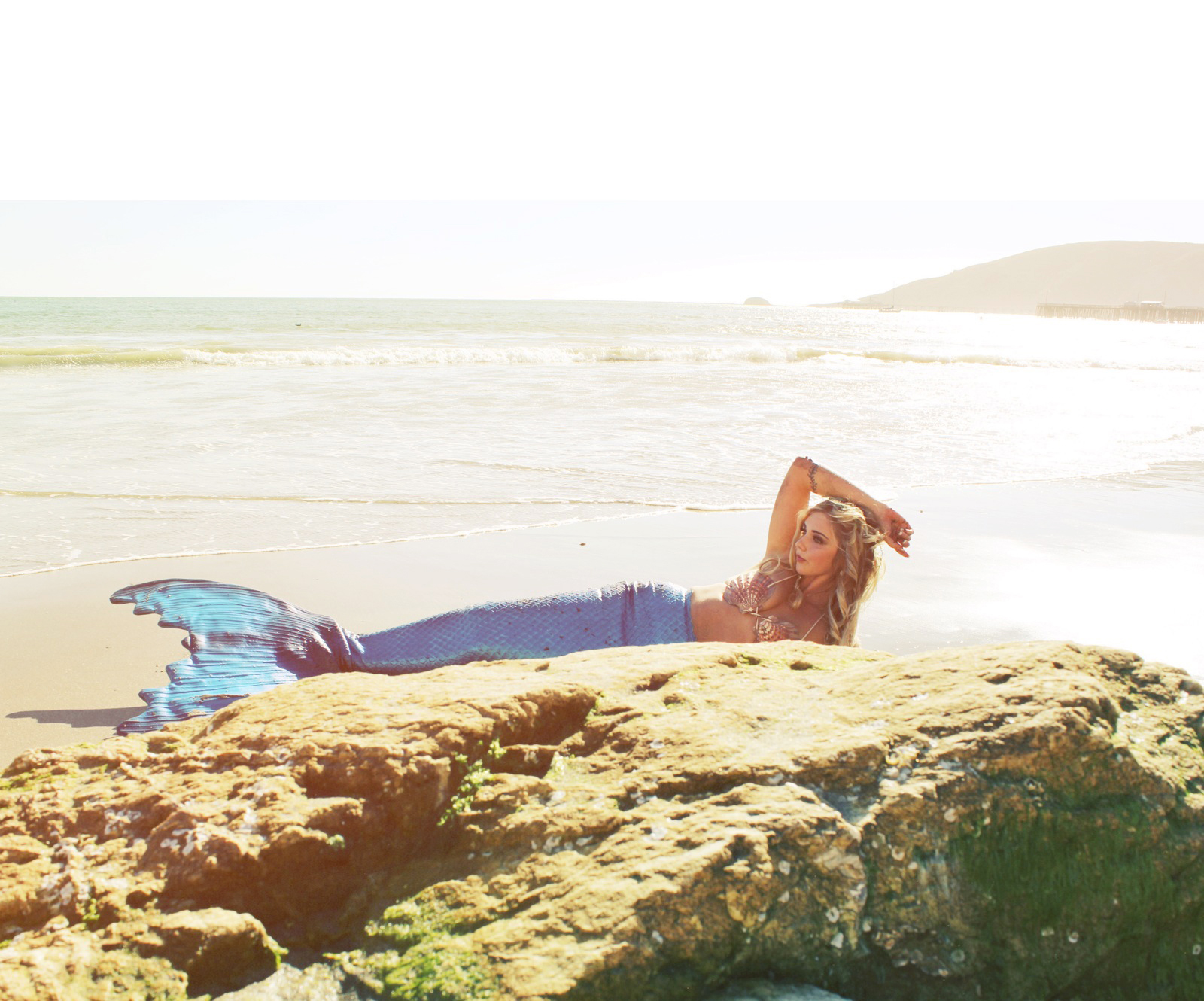 Get to know Whitney:
Hi, my name is Mermaid Whitney. I'm originally from the central coast of California but I'm now living in Miami, Florida. I attend Paul Mitchell Cosmetology School, enjoy the beach and being a mermaid. Ever since I was a little girl I loved mermaids and doing hair and makeup. Today I get to live out both of my childhood dreams. I have a 20 pound silicone neoprene mermaid tail that is totally swimmable and functional!
The photo shoot pics were taken back home at Avila Beach, California by my friend/photographer Hannah Littier. The video was filmed at a private beach in West Palm Beach, Florida by my cousin, videographer Brandon Nelson. I love being able to swim in the open ocean in my tail. For me, there's no better feeling in the world.
How cute is Whitney? And the underwater photos are extra amazing …
Yeah, so cool. Definitely still want to be a mermaid.
You can follow Whitney on Instagram @mermaidwhitty and @the_mer_stylist.
Photography: Hannah Littier // Videographer: Brandon Nelson