Hi, I'm Lexi, and I'm a nail polish addict. Though I had an inkling before, this became all too clear to me just last month when I was sitting on the floor with my mom and Aunt packing/cleaning through my stuff for our big move, only to discover I had about … oh, I don't know … two hundred bottles of nail polish. That's probably not normal, unless you run a nail salon … which, to be clear, I don't. I'm just kind of obsessed. Nail polish is reasonably inexpensive and makes such a great statement. You can change up your polish to fit your mood and the trends. I can't go more than a day without painted nails. I feel naked with bare nails. And though I'll be the first to tell you, I love going in for a professional manicure, I'm pretty happy poring through my stash of polish to pick the perfect shade to paint all on my own. (I also have a bit of pet peeve about chipped nails, so you'll find me re-touching and/or re-doing my nails at least twice a week. It's actually my downtime – those precious uninterrupted twenty minutes when hubby takes over with Scarlett – and I have the luxury of pampering me. The best.) But I digress.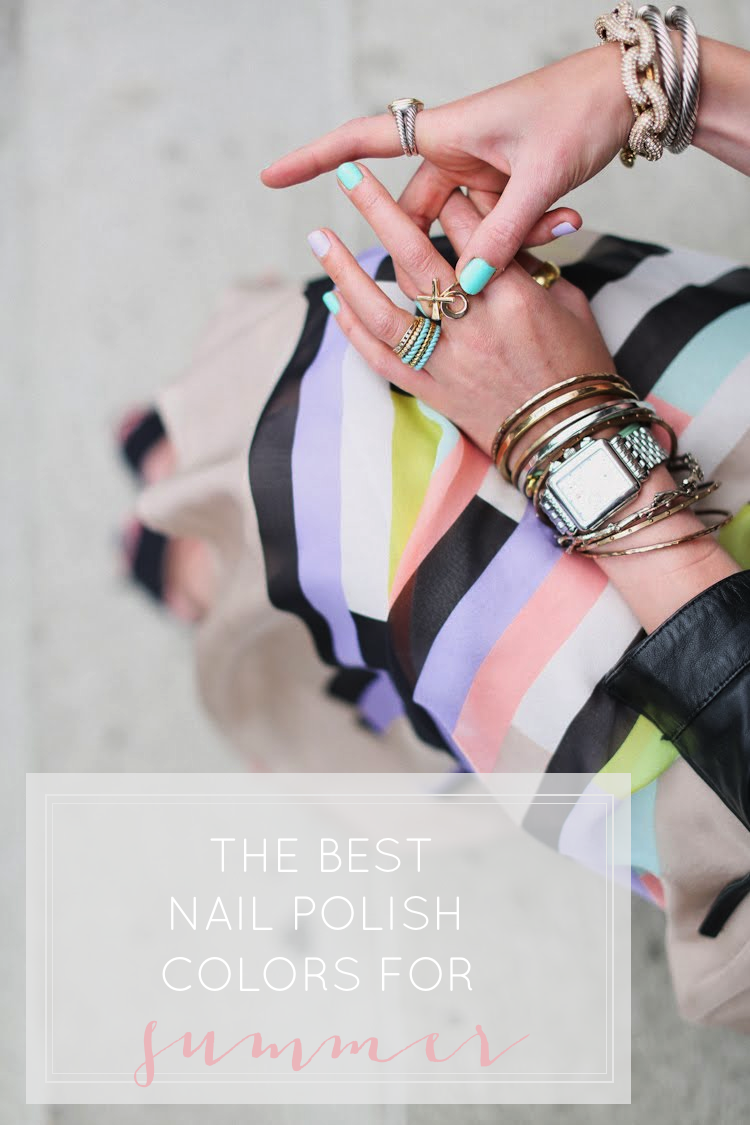 I've talked about my favorite Fall/Winter shades in the past, so I figured it was high time to share my beloved Summer nail polish hues. From poppy reds, beachy turquoise, milky whites to bright whites, light and bright is the name of my Summer polish game. Sprinkled with a black manicure here and there, because, you know, a zebra can't change it's stripes.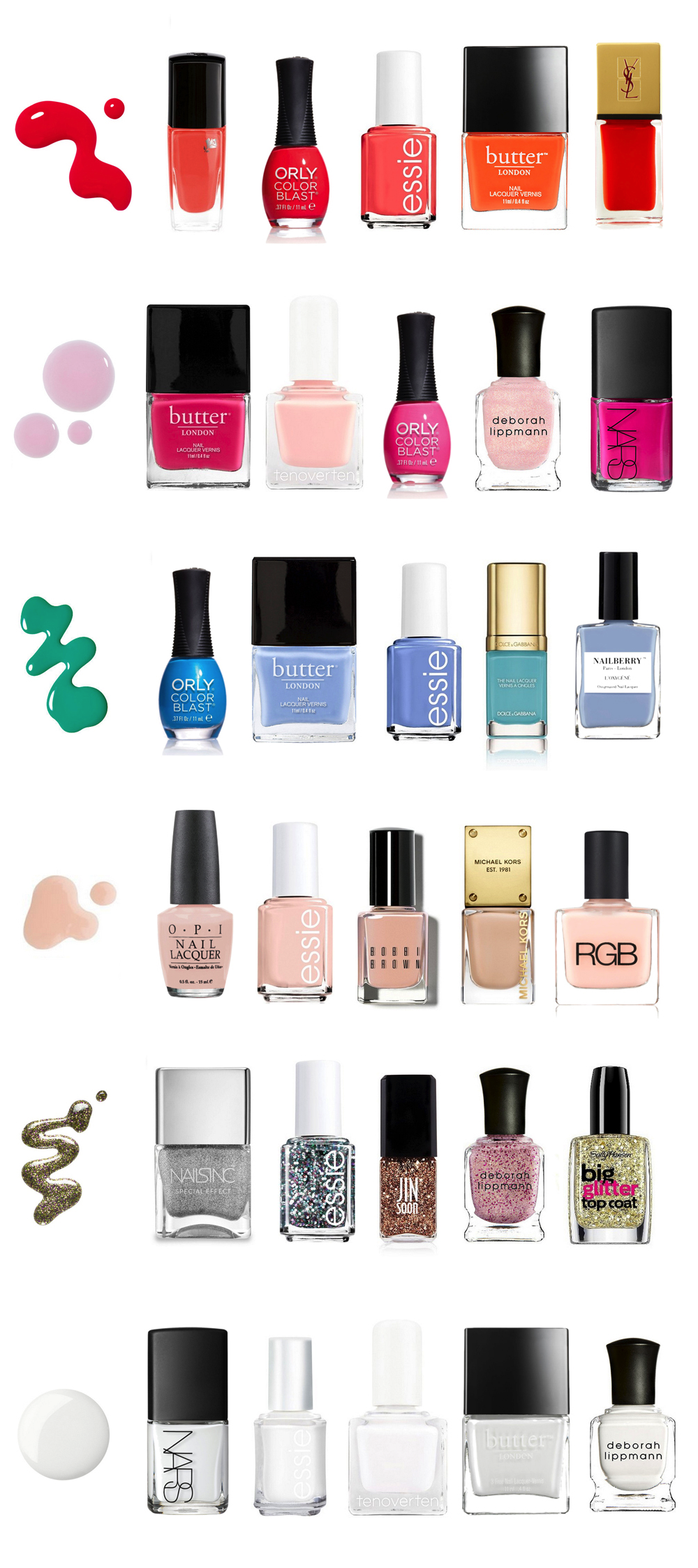 SHOP THE COLORS / CLICK LEFT & RIGHT ARROWS TO EXPLORE
Reds/Oranges: 1 // 2 // 3 // 4 // 5


Blues/Greens: 1 // 2 // 3 // 4 // 5


Glitter: 1 // 2 // 3 // 4 // 5


image no. 1 via Atlantic-Pacific
This post contains affiliate links, which means that if you click on one of the product links, I'll receive a small commission. Thank you so much for clicking through and helping to support this little blog business of mine! Read more about our site, privacy, and disclosure policies here.