This post contains affiliate links, which means that if you click on one of the product links, I'll receive a small commission. Thank you so much for clicking through and helping to support this little blog business of mine! Read more about our site, privacy, and disclosure policies here.
Exploring The Triangle? Learn more about Sunshine Lavender Farm, just 30 minutes outside of Durham, North Carolina, and see why it's the perfect place to take your family to celebrate and experience the lavender harvest!
Since moving to The Triangle (Durham, specifically) here in North Carolina three years ago (!!!), I've been wanting to check out Sunshine Lavender Farm. Lavender in North Carolina typically begins to bloom just before Memorial Day and lasts through around July 4th; it peaks in mid-June. Some years, the first lavender blooms of the season are completely spent by the end of June. Because the lavender season is so short, it's actually somewhat hard to catch the lavender in bloom, and somehow, every year, we've missed it. But not this year! This year I was determined to make it out to Sunshine Lavender Farm.
And lucky for us, this past weekend – June 9th and 10th – Sunshine Lavender Farm held their annual Lavender Harvest Celebration. Located in Hurdle Mills, North Carolina, the farm is small and lovely, and it was the perfect way to spend our late Sunday morning.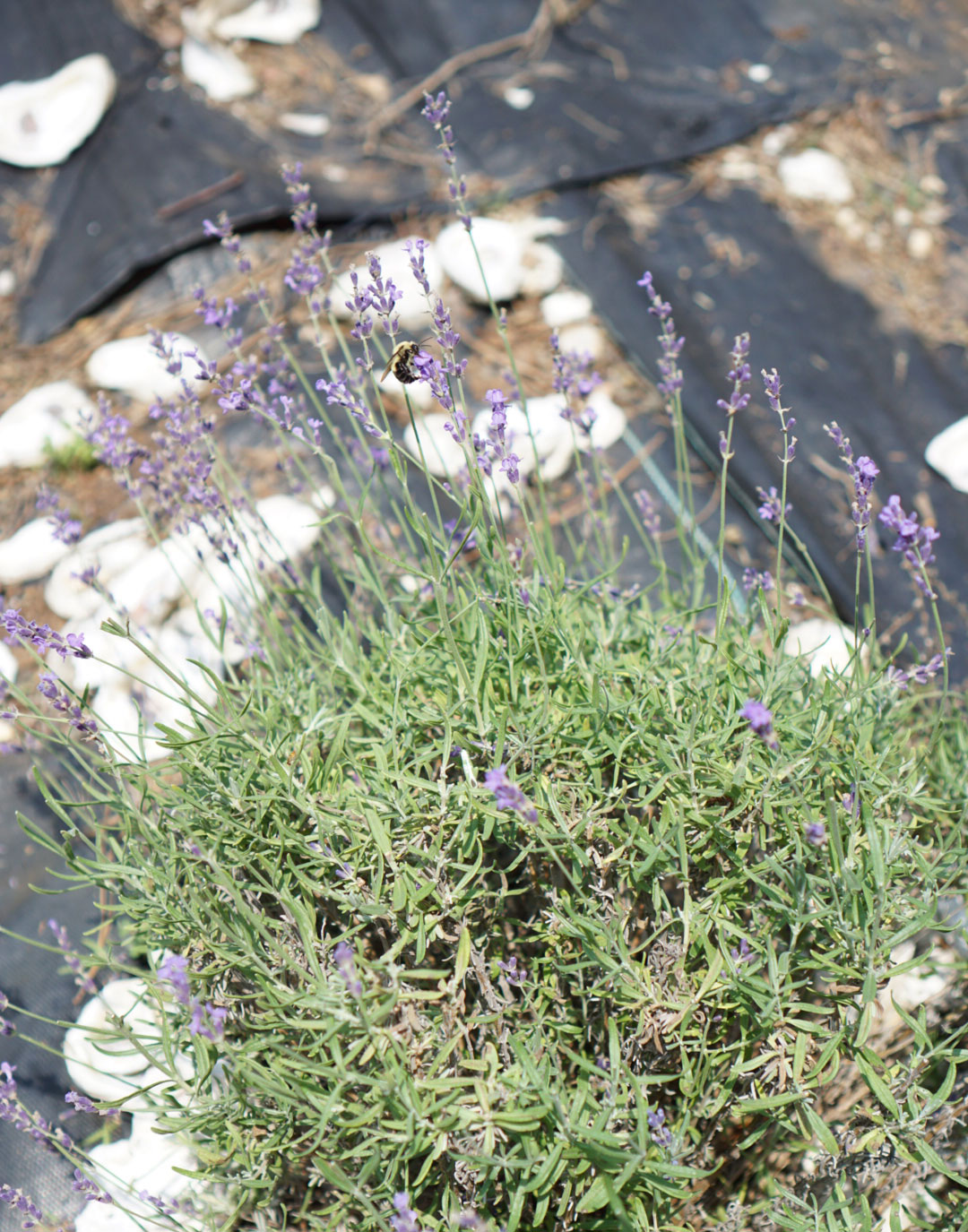 Exploring the Triangle: Sunshine Lavender Farm
Sunshine Lavender Farm is home to fields of so many different varieties of sweet-smelling lavender.
In addition to a small, but beautiful field of lavender that's open to all guests who attend the Lavender Harvest Celebration, this year's Sunshine Lavender Farm had their own line of natural products for body, garden, gifts, home and weddings for sale, a quilt display, a mini farmers market, mind-body wellness activities, talks by the Orange County Beekeepers Association, tastings with Honeygirl Meadery, visiting artists painting and sketching farm scenes, alpacas, chickens, farm fresh lunch created with lavender, courtesy of The Picnic Basket catering, and lavender popsicles by Locopops (the best!) There was even an area where you could weave a fresh lavender wand, mini basket or mini wreath (a.k.a., a fairy crown) from various shades of sweetly scented fresh lavender stems, or create a lasting sachet and a grill bundle in the barn.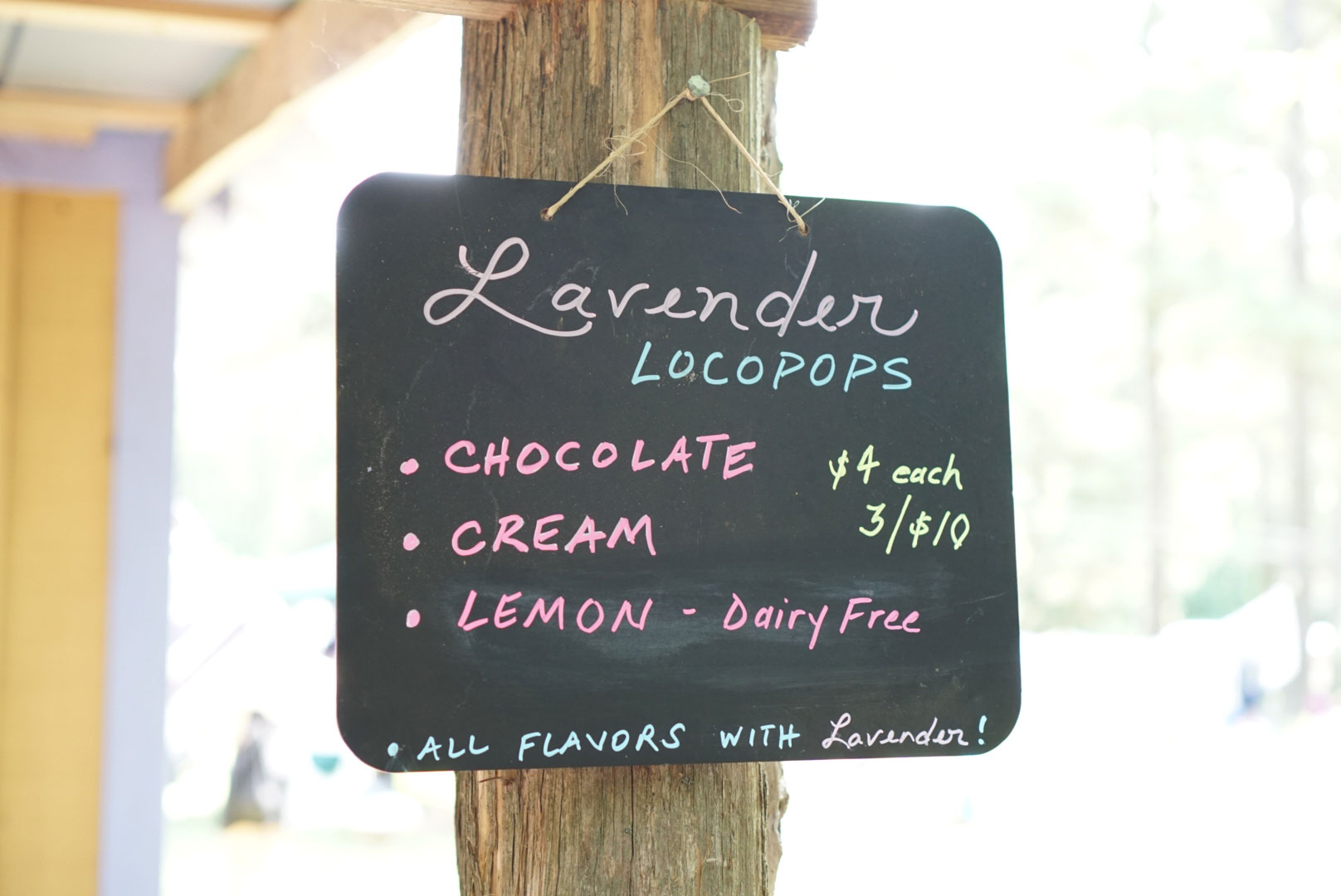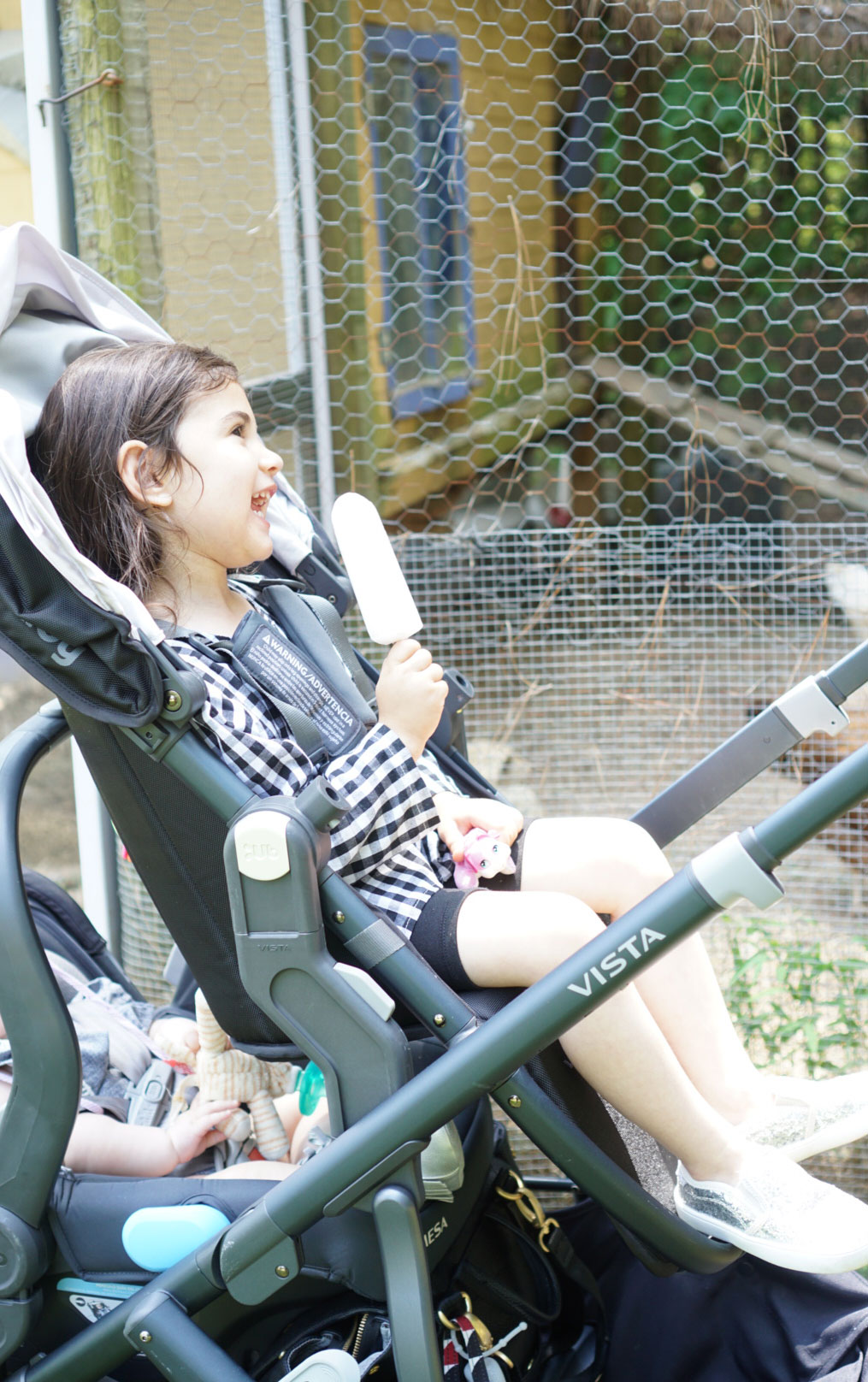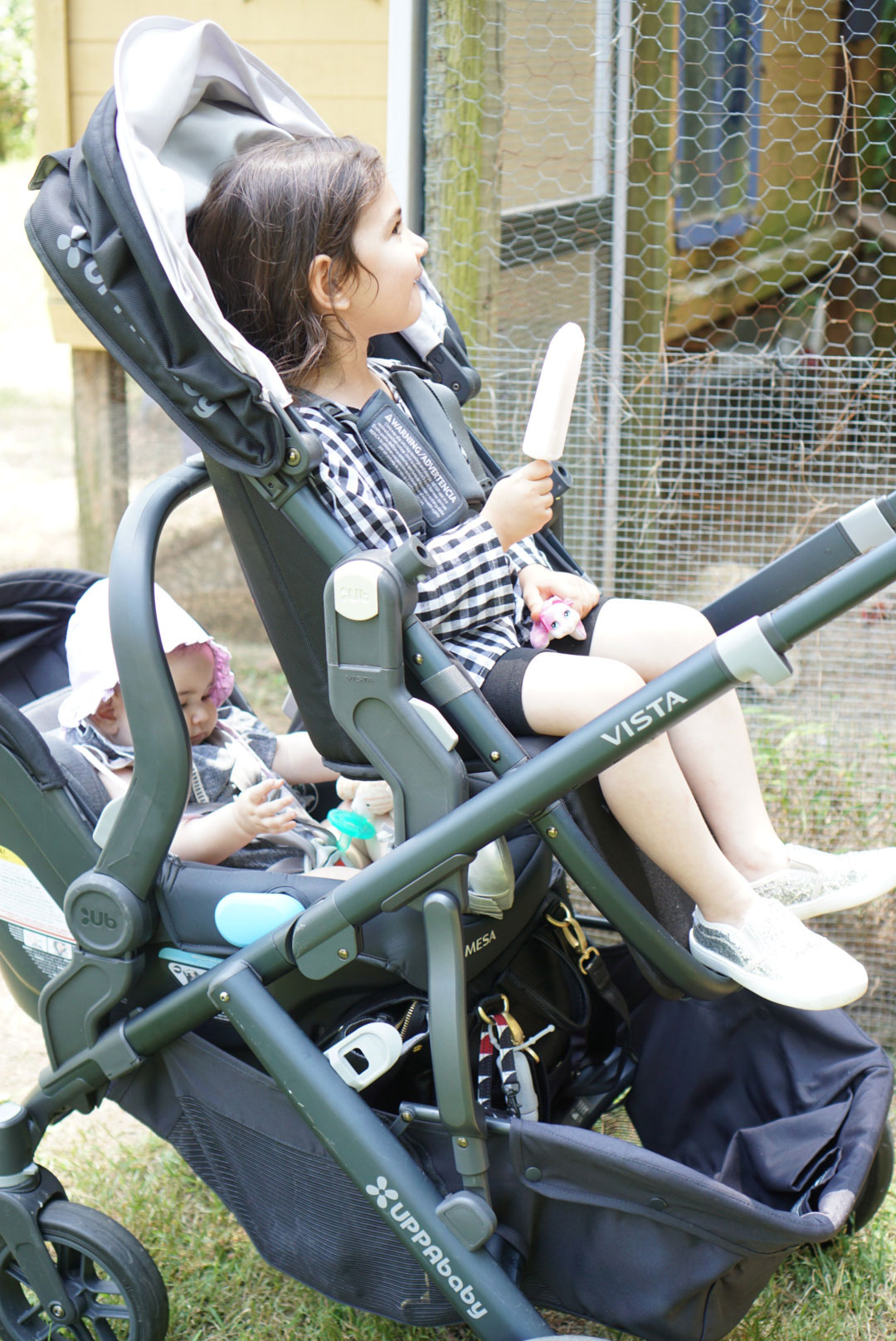 First things first: popsicles. We tried one of each. My favorite was the chocolate lavender … duh. Scarlett was obsessed with the lemon, and was happy as a clam dripping in sticky melting popsicle. (Note: it was HOT out!)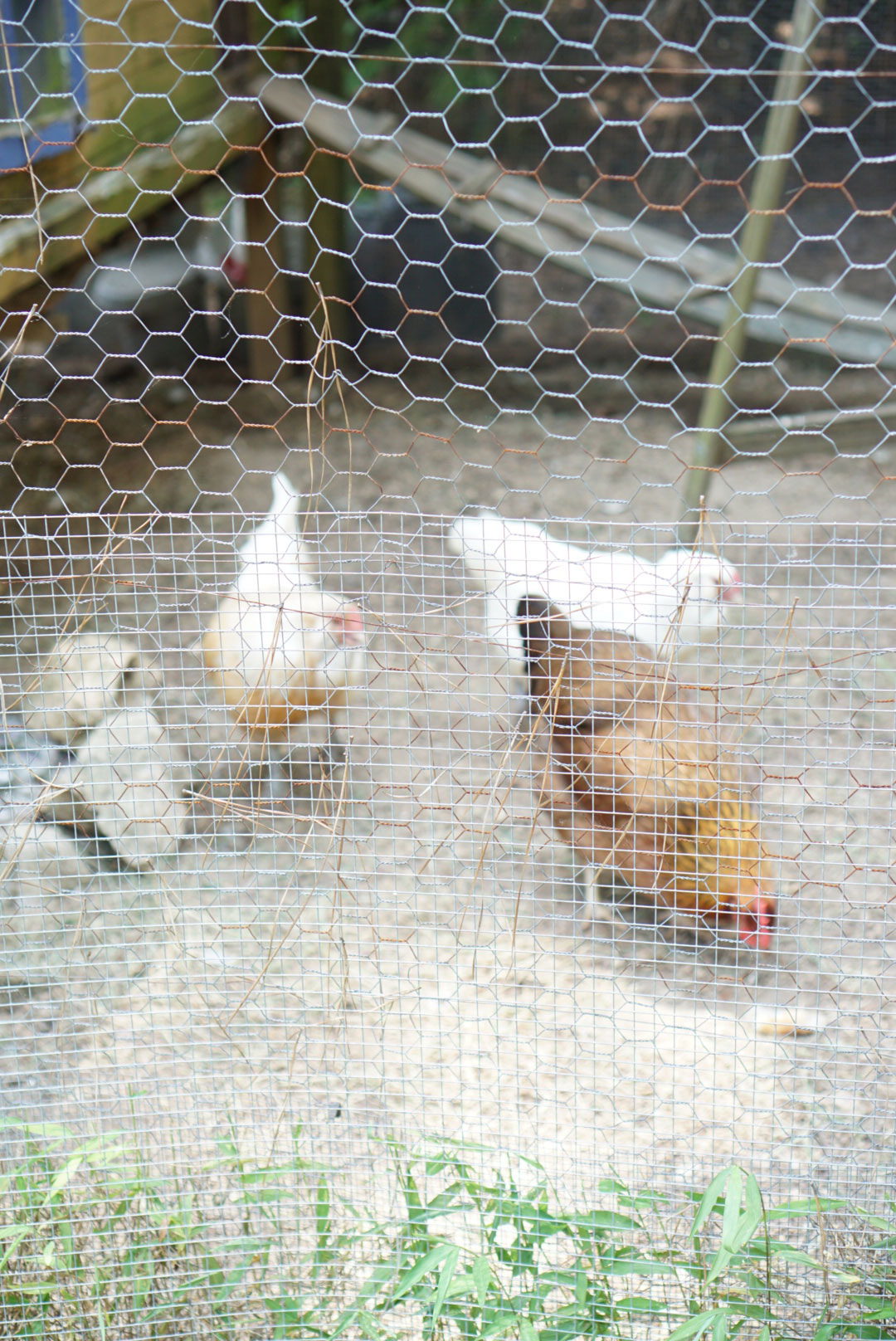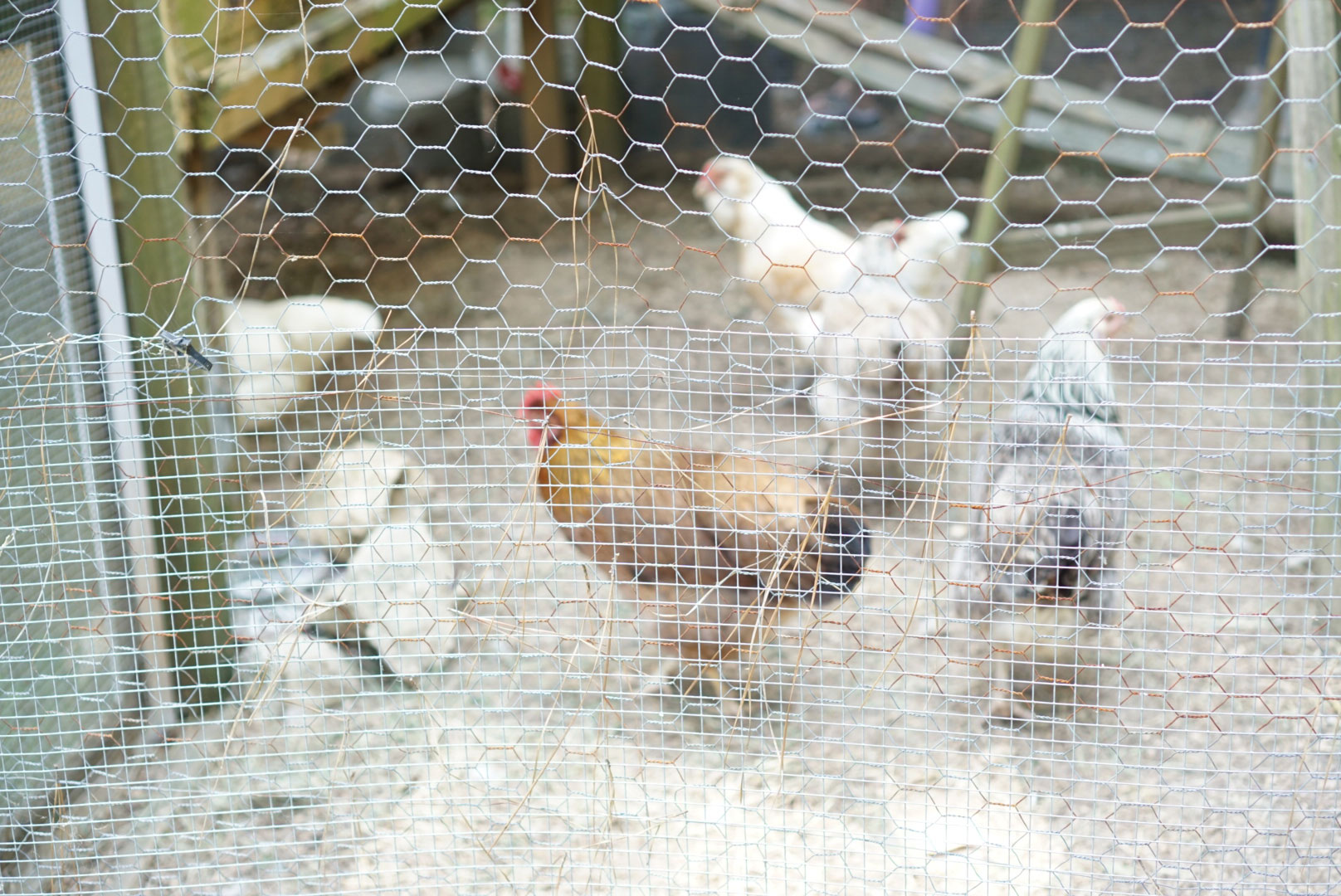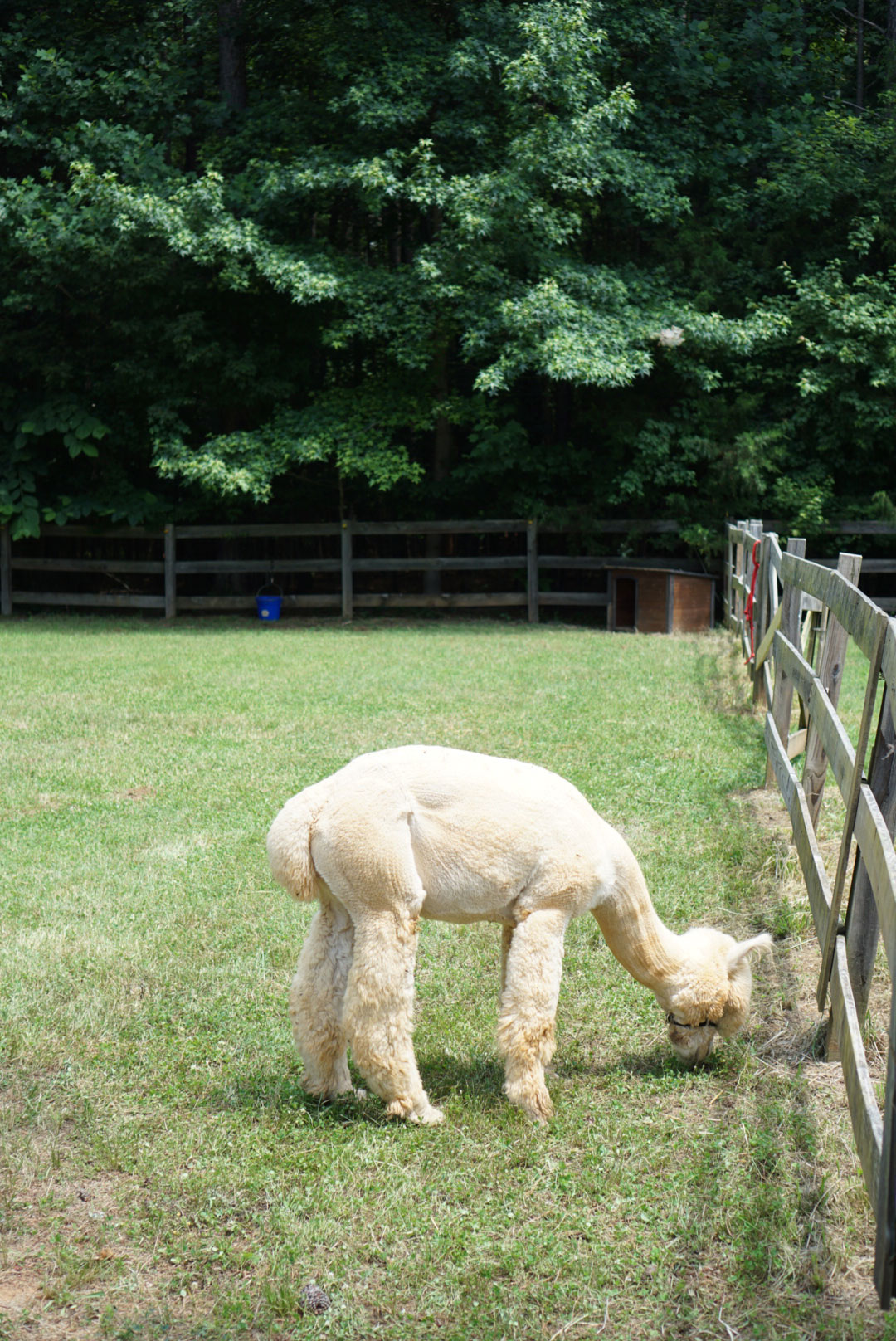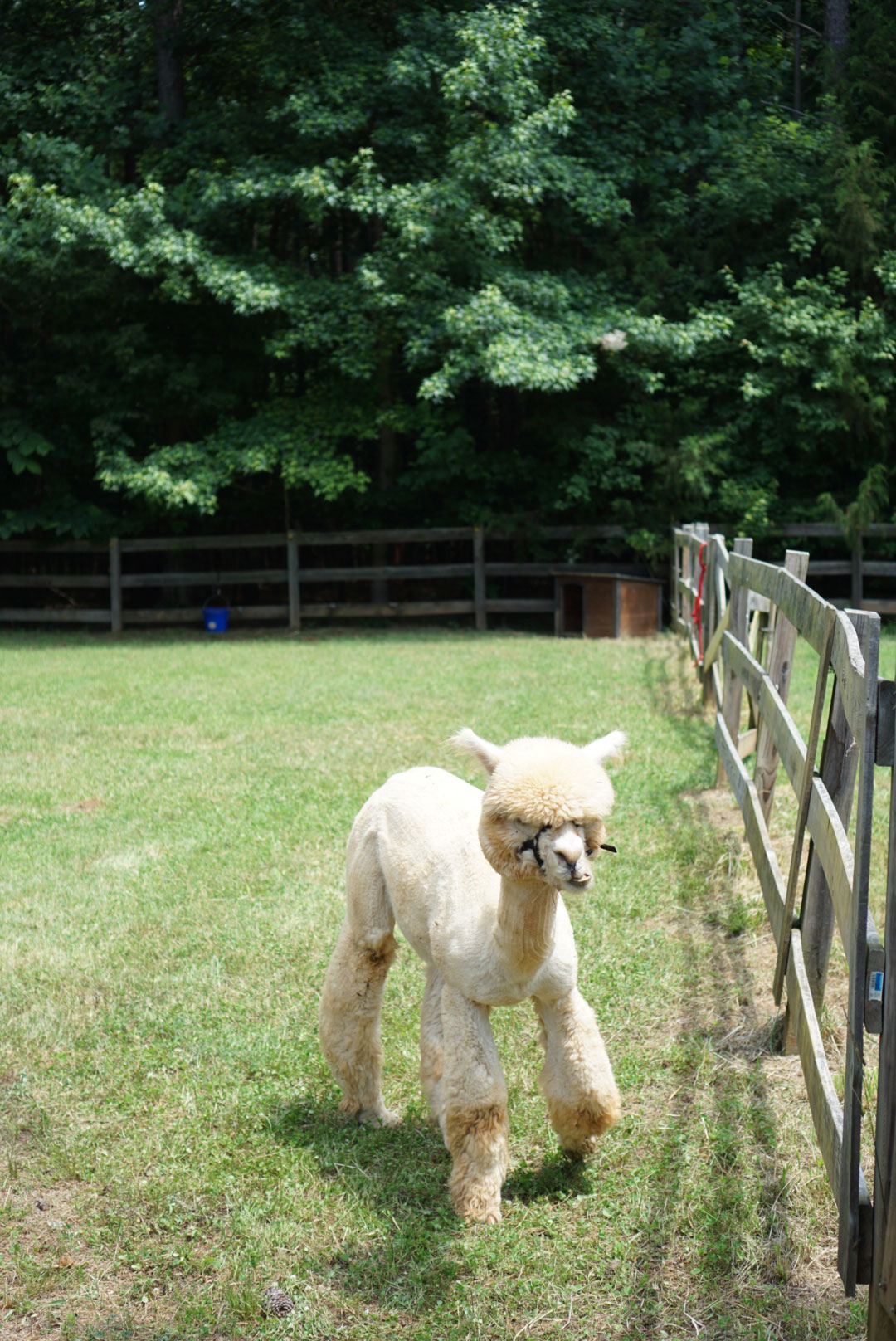 The girls both loved all of the animals there were to see. Any place that has chickens AND alpacas gets an A+ in our girls' eyes.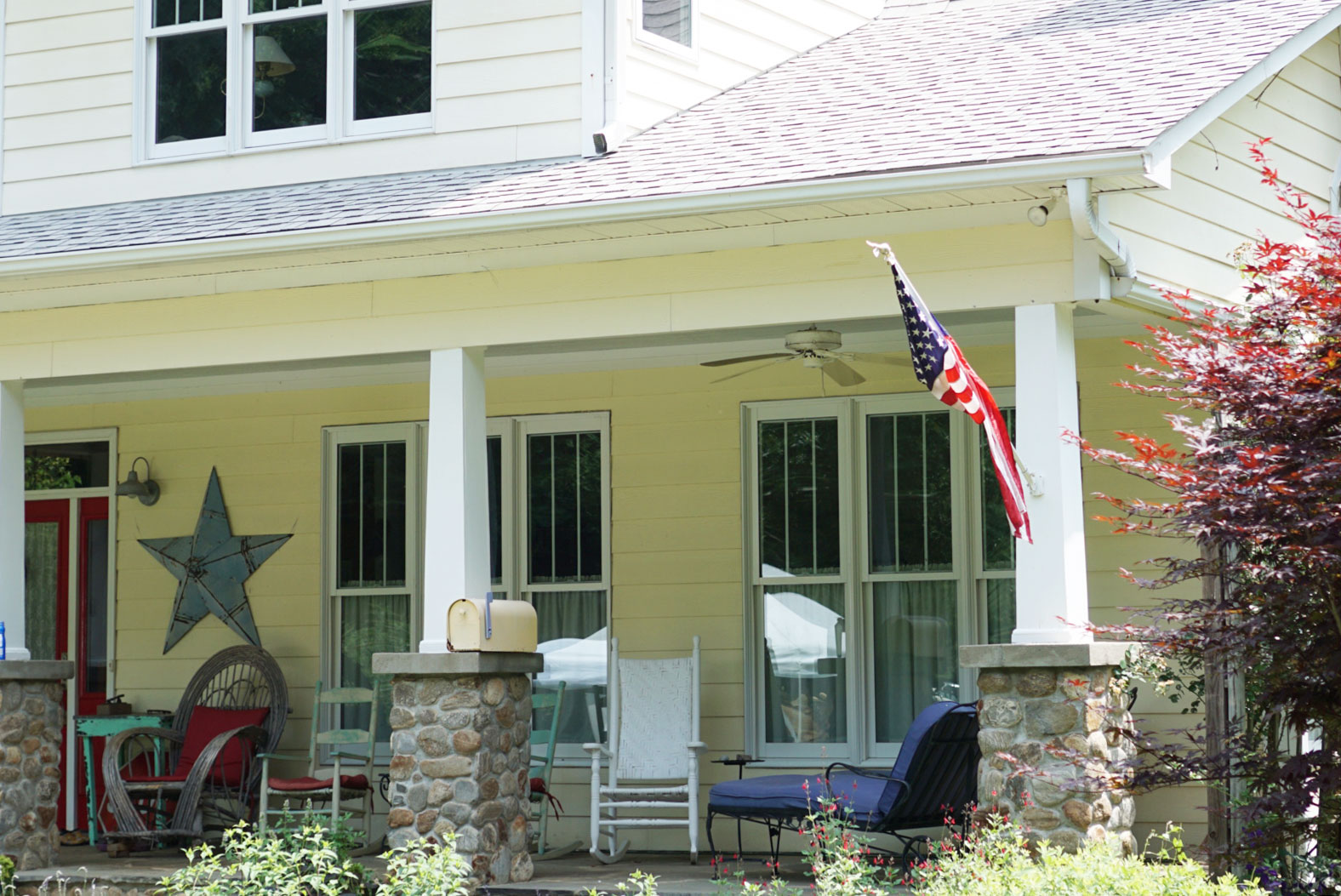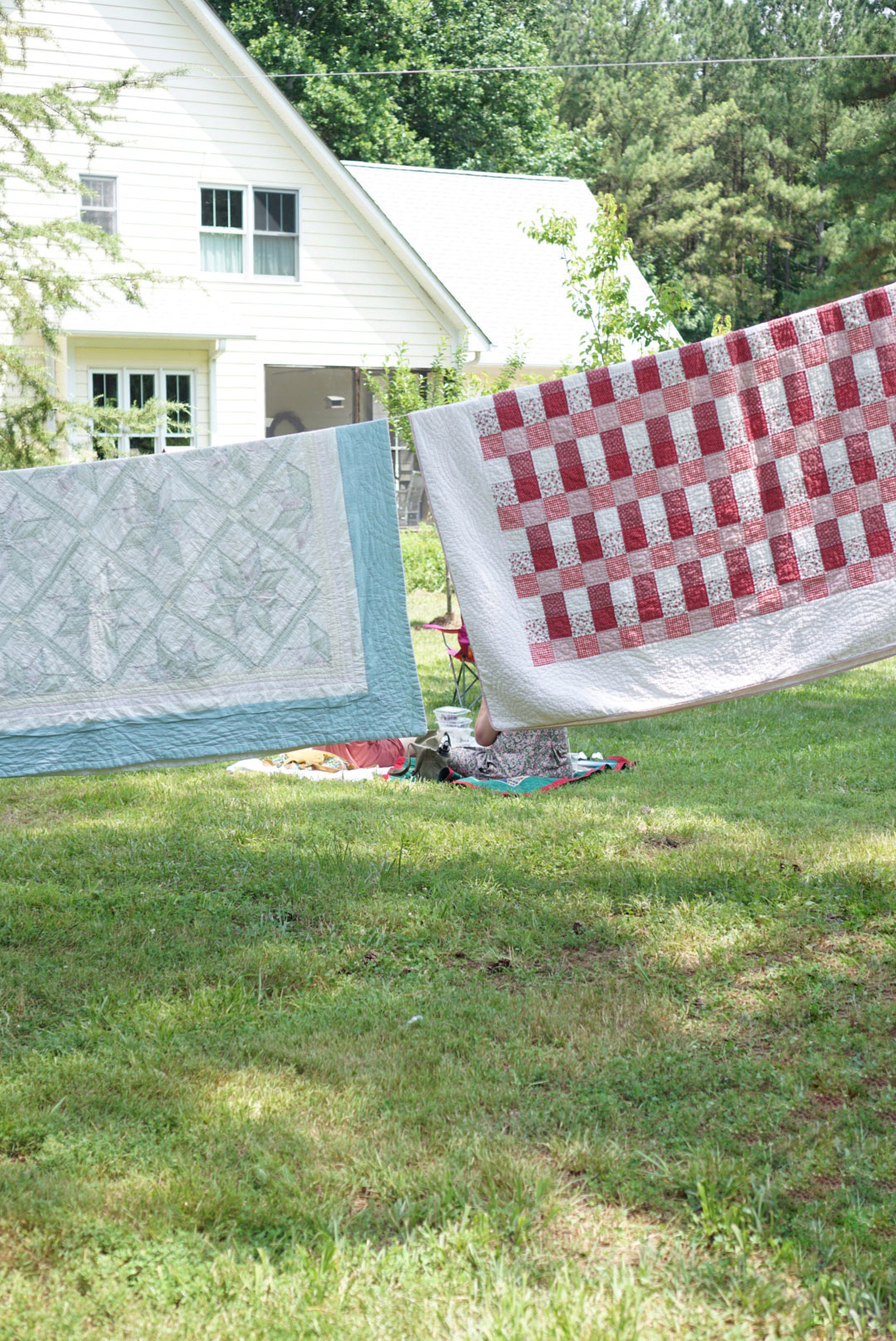 I really liked seeing all of the beautiful quilts. My mom is a quilter and I know she would have adored all of beautiful work. Some were hung up around the property, and plenty of people brought their own beautiful quilts to pinic on.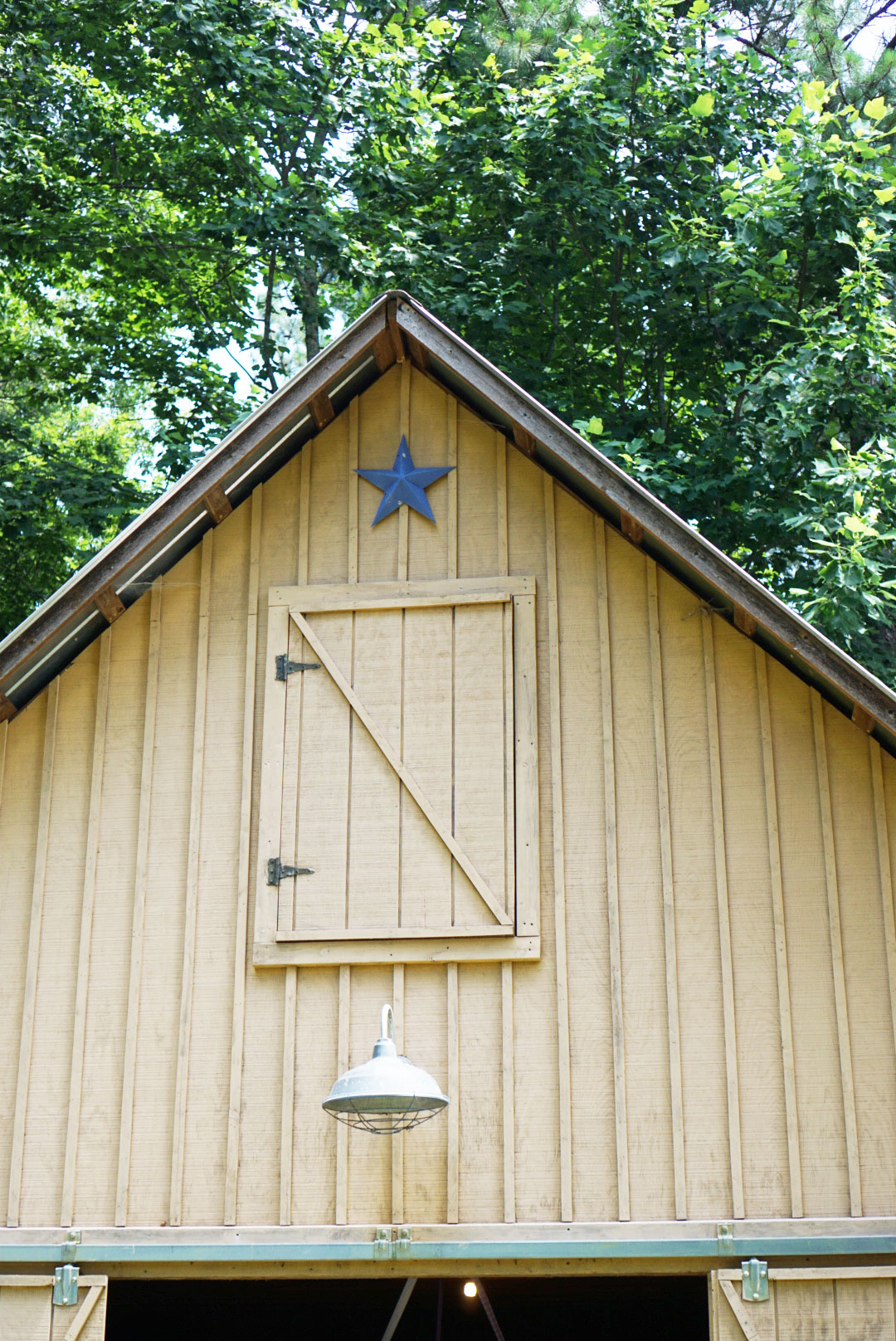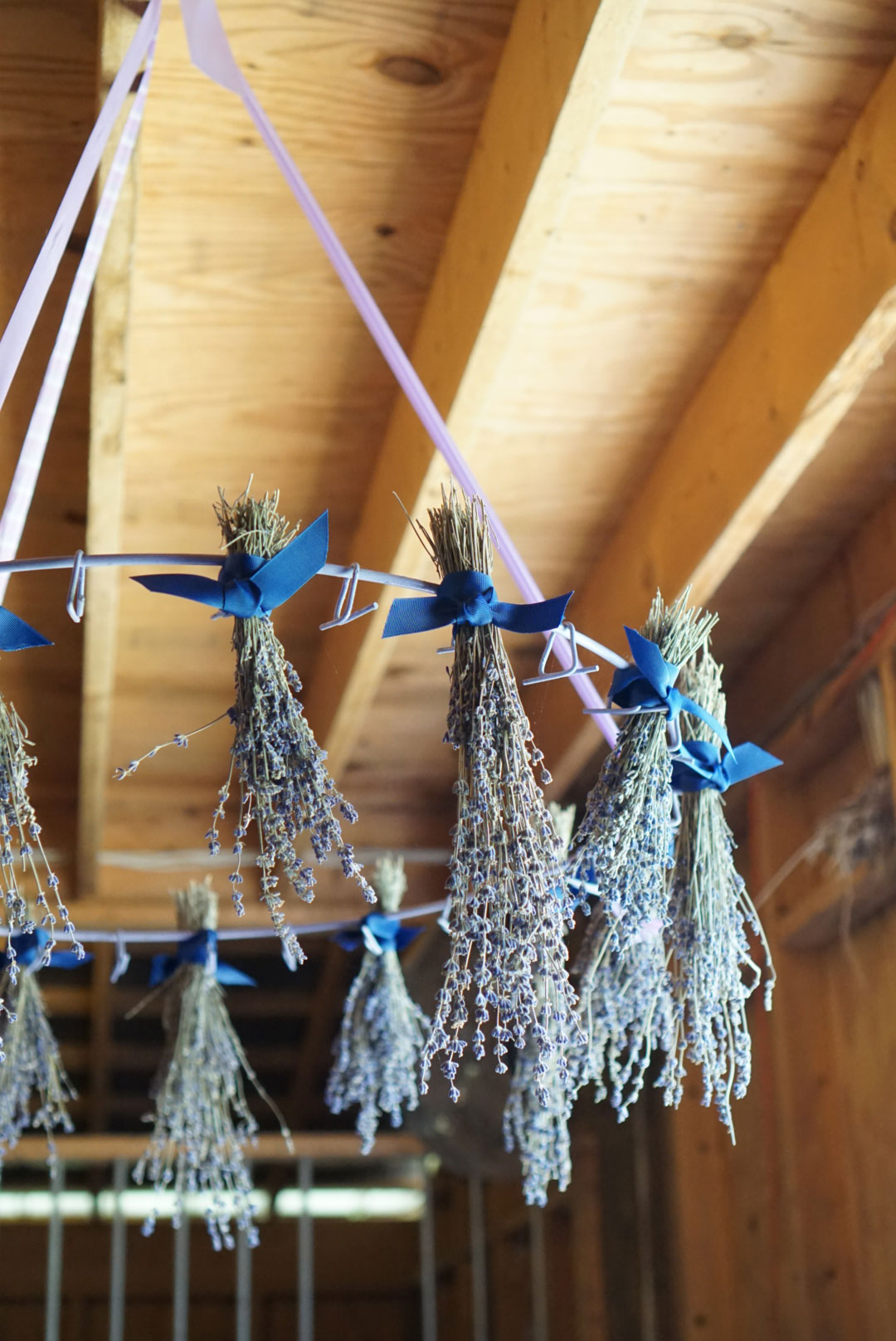 The entire property smells heavenly.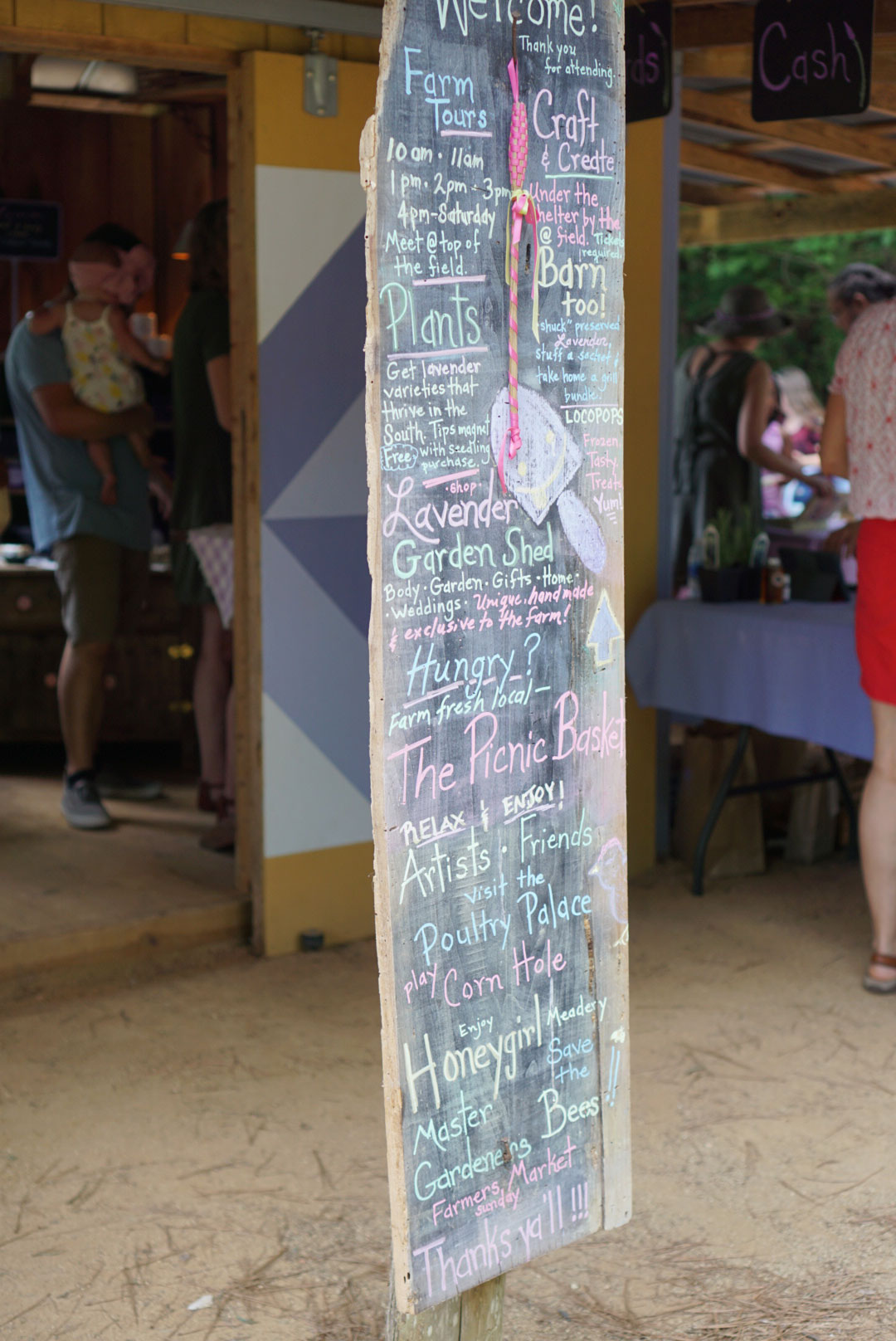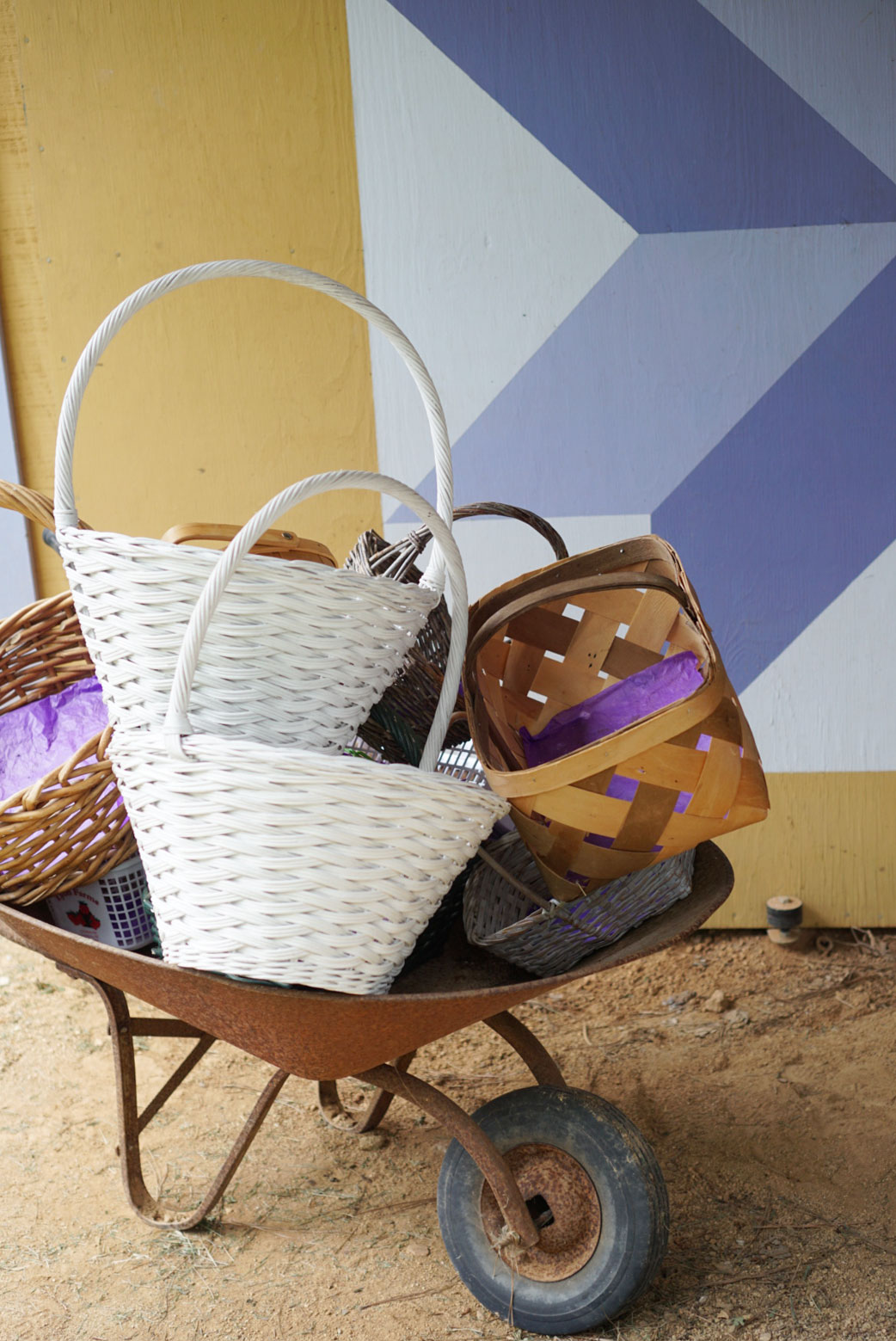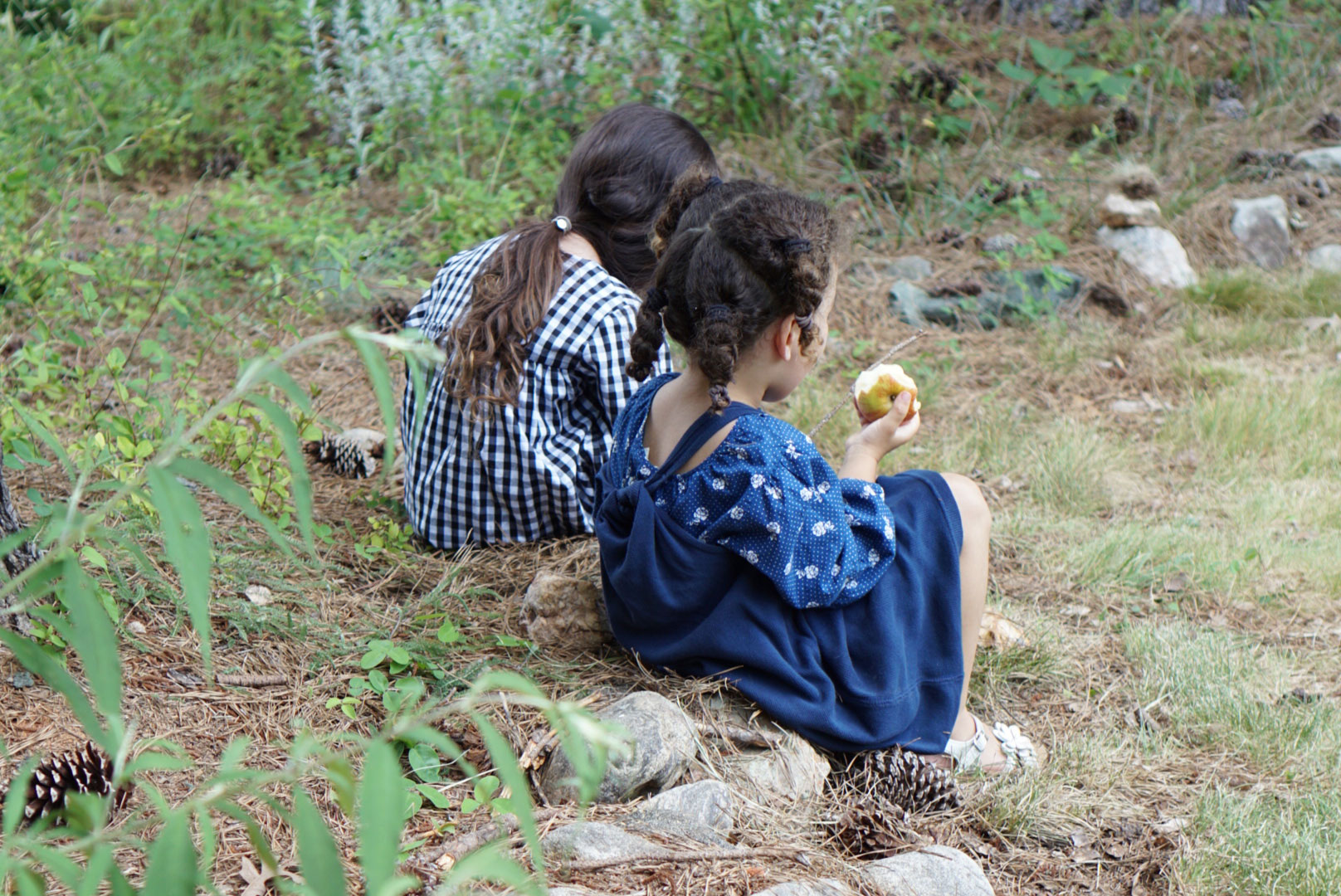 And of course we left with some lavender that is currently making my whole living room smell incredible.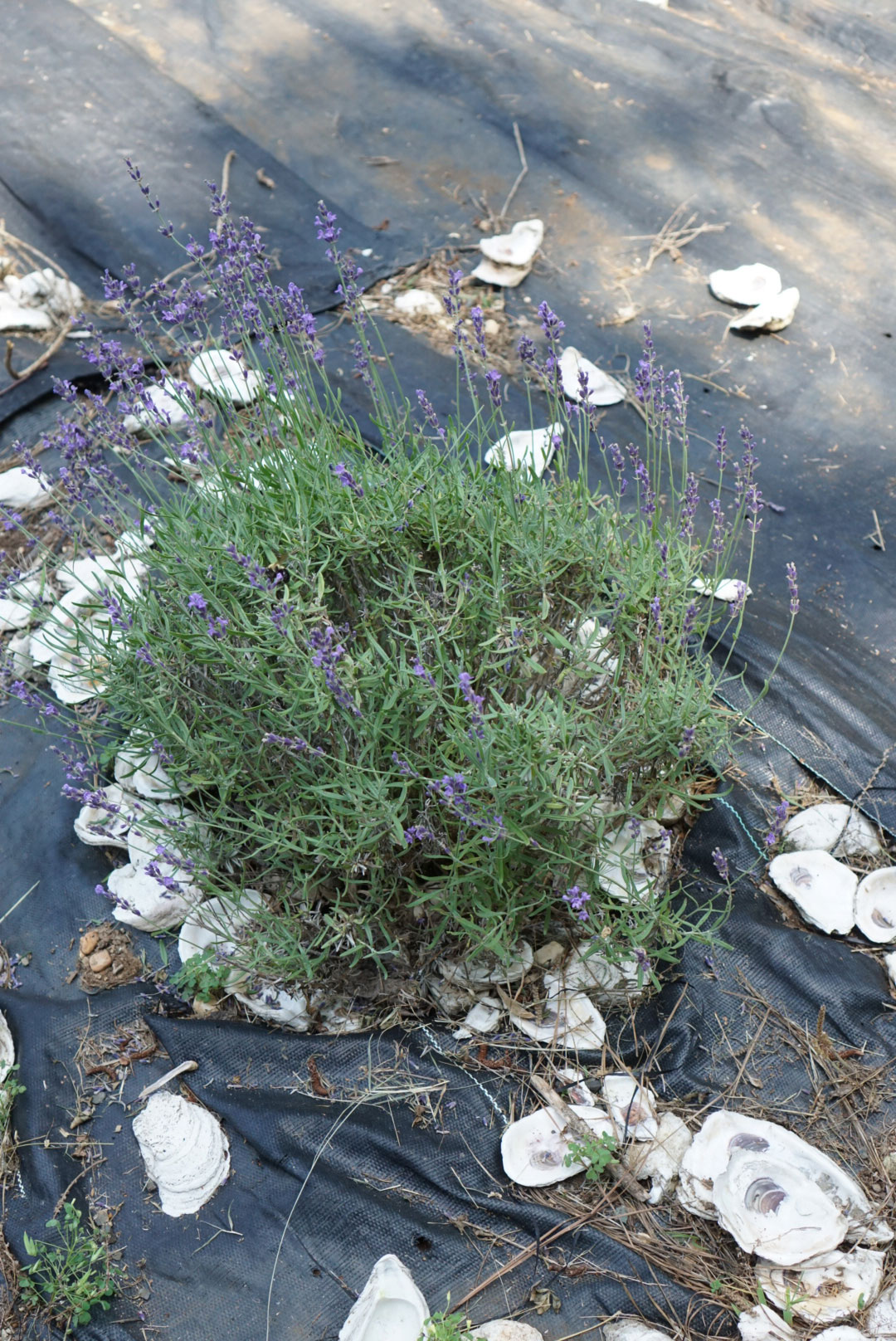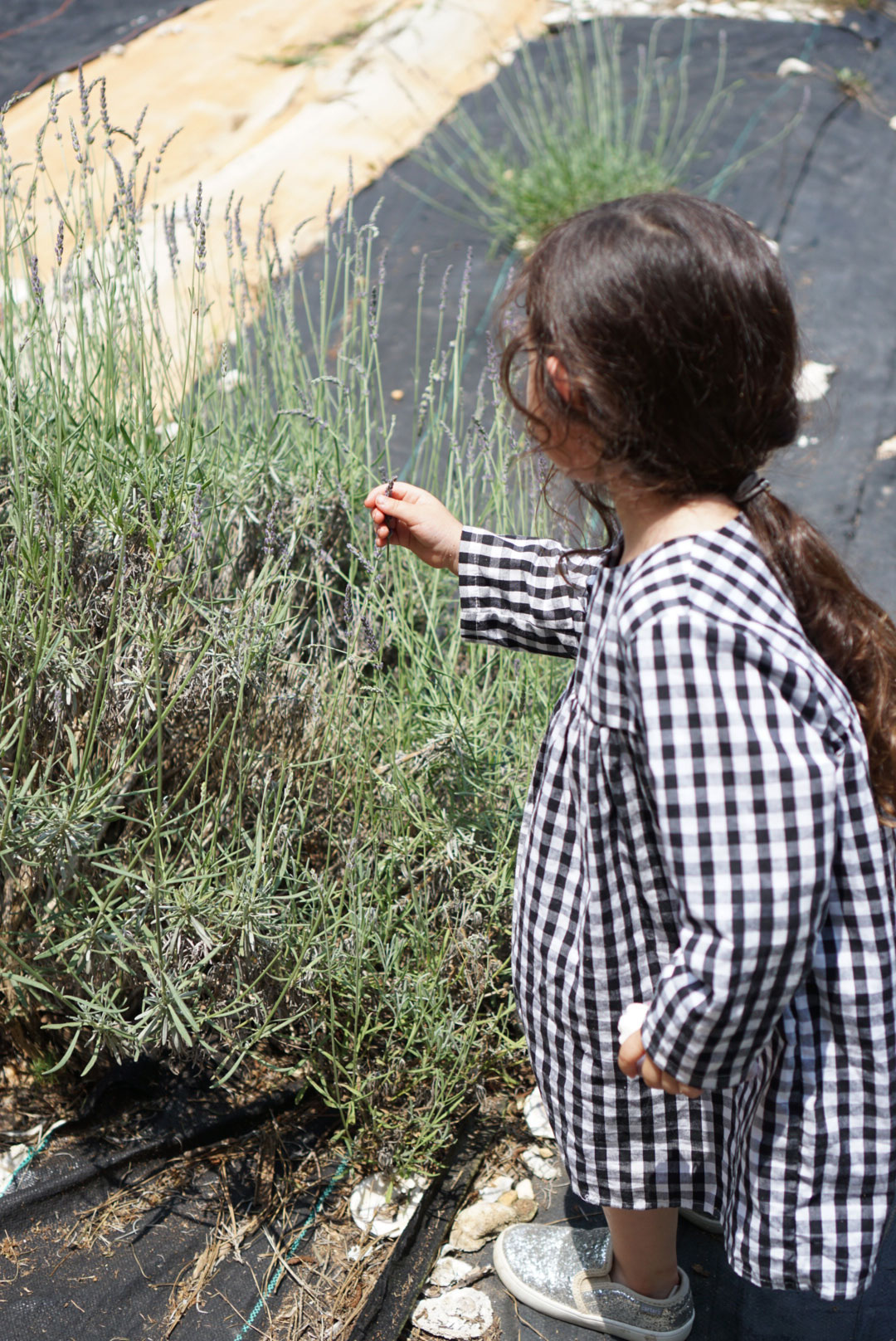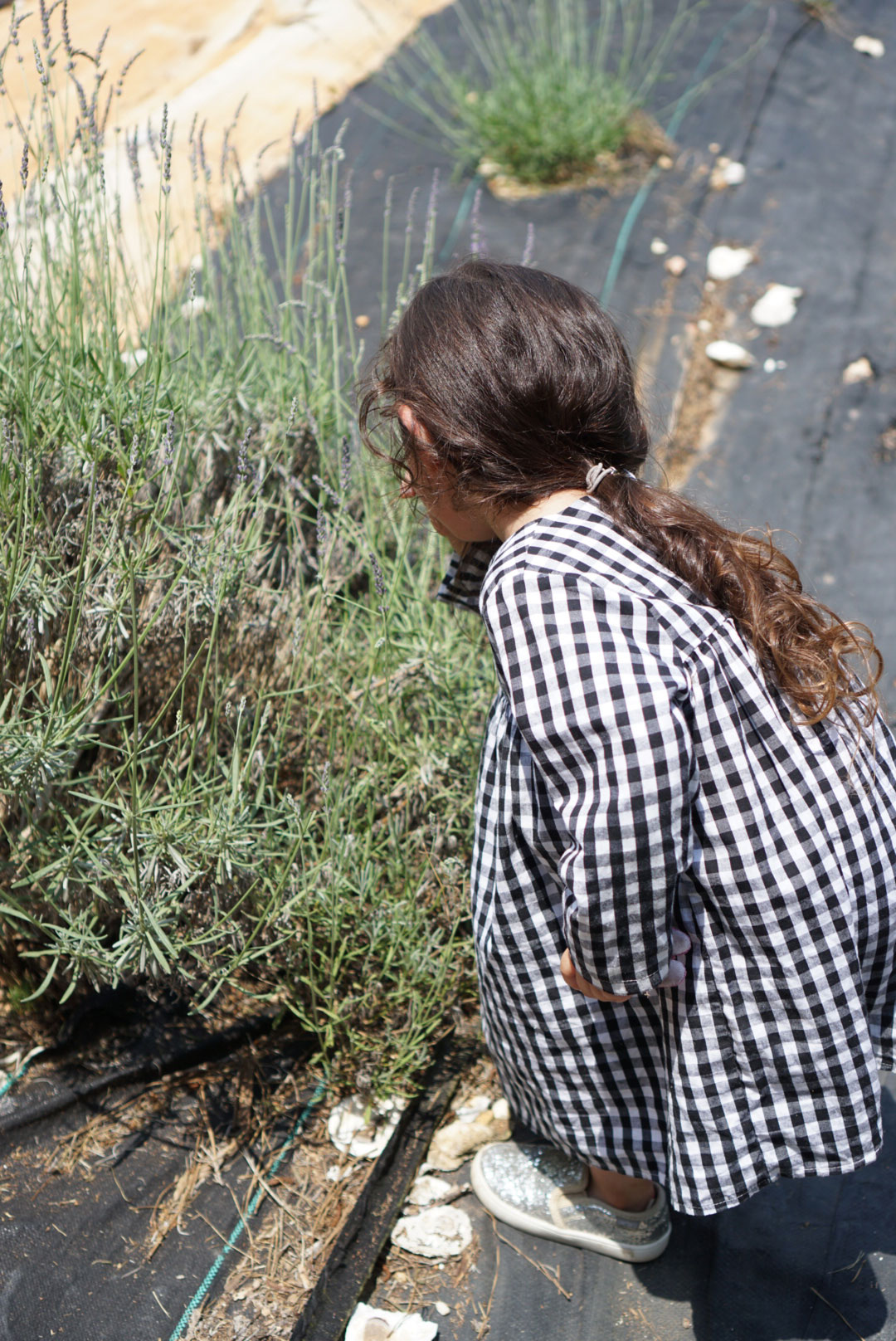 If you live in or around the Triangle area (Raleigh, Durham, Chapel Hill, Cary, etc.) in North Carolina, and you missed this year's Lavender Harvest Celebration at the Sunshine Lavender Farm, don't fret; just before the crop is harvested, there's a really great festival in December for the Lavender Holiday Celebration. (Save that date! Saturday, December 8, 2018.)
SHOP THE LAVENDER FARM POST | CLICK LEFT & RIGHT ARROWS TO EXPLORE

SaveSave
SaveSave