This post contains affiliate links, which means that if you click on one of the product links, I'll receive a small commission. Additionally, as an Amazon Associate I earn from qualifying purchases. Thank you so much for clicking through and helping to support this little blog business of mine! Read more about our site, privacy, and disclosure policies here.
If your kids love fairies and gnomes and all things magical, and you live in or are visiting the Boston area, you have got to put this spring time event on your "must do" list. 🧚‍♀️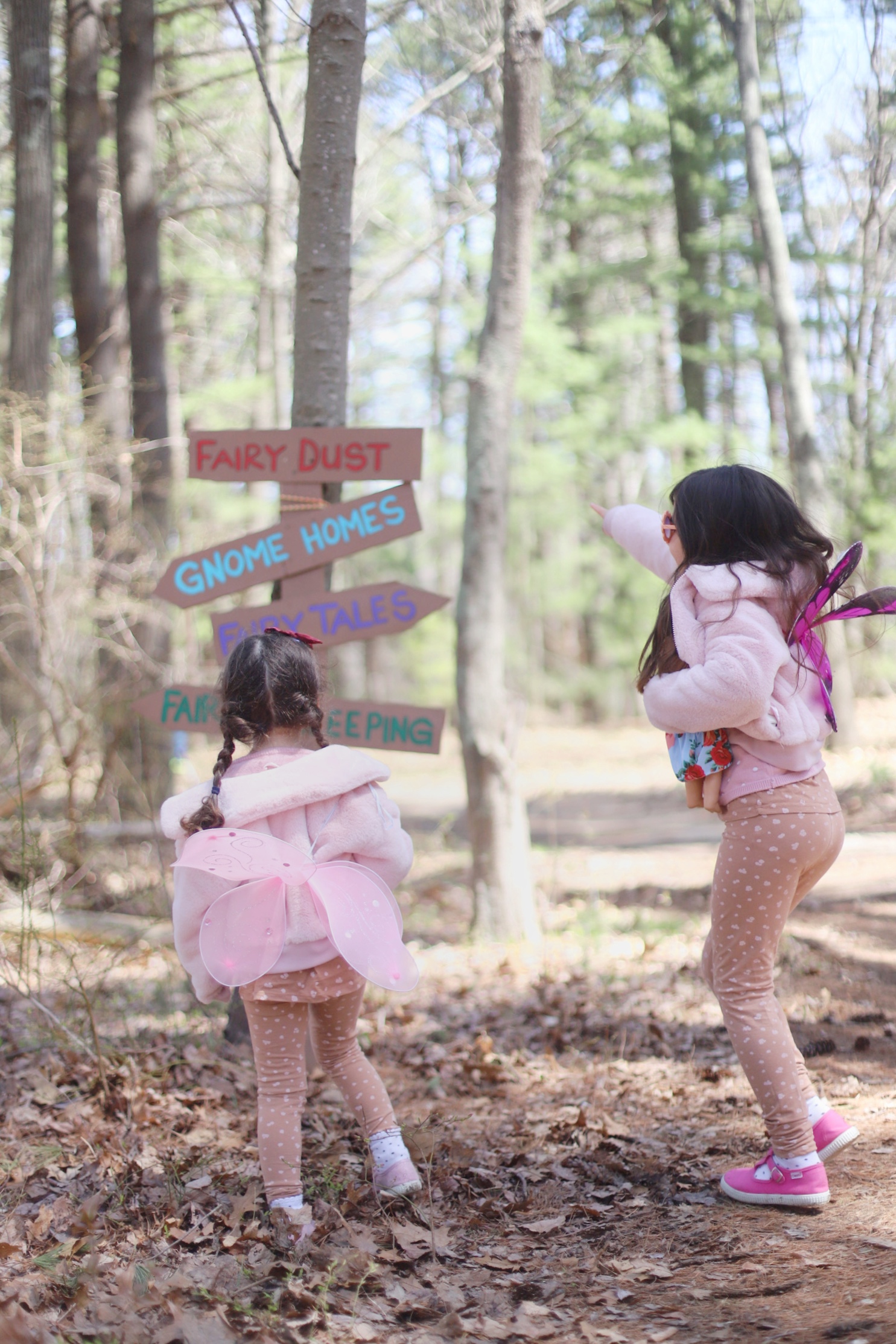 Exploring Boston in the Spring: Fairy Gnome Discovery Walk and Salisbury Art Stroll
We found a fairy wonderland just outside of Newburyport (about an hour North of Boston) at Pettengill Farm in Salisbury. Also, the annual Fairy Gnome Discovery Walk and Art Stroll might be my new favorite family-friendly spring event.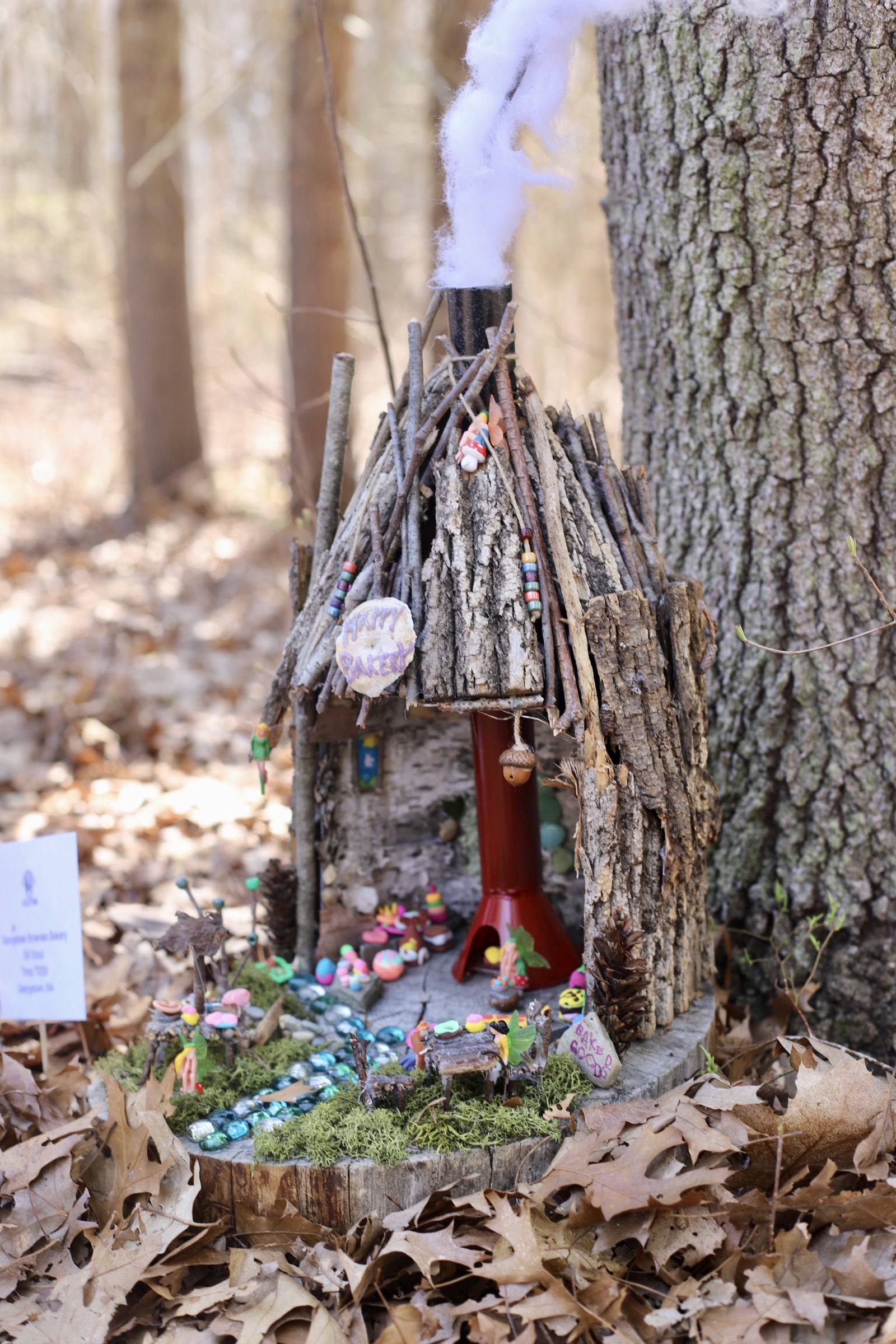 This past weekend was the farm's Fairy Gnome Discovery Walk and Salisbury Art Stroll. So, honestly, I'm just bummed we didn't find out about this magical event until this year. The fairy walk is a perfect experience for kids and grownups alike.
All part of a community fundraising event, the event takes place on a sprawling working farm. So, you walk through a gorgeous enchanted forest trail chock full of handmade fairy houses. These are made by kids at the local schools, Girl Scout troops, and local businesses. Also, the entire trail is lined with hand-crafted tiny houses, playgrounds, and hideaways.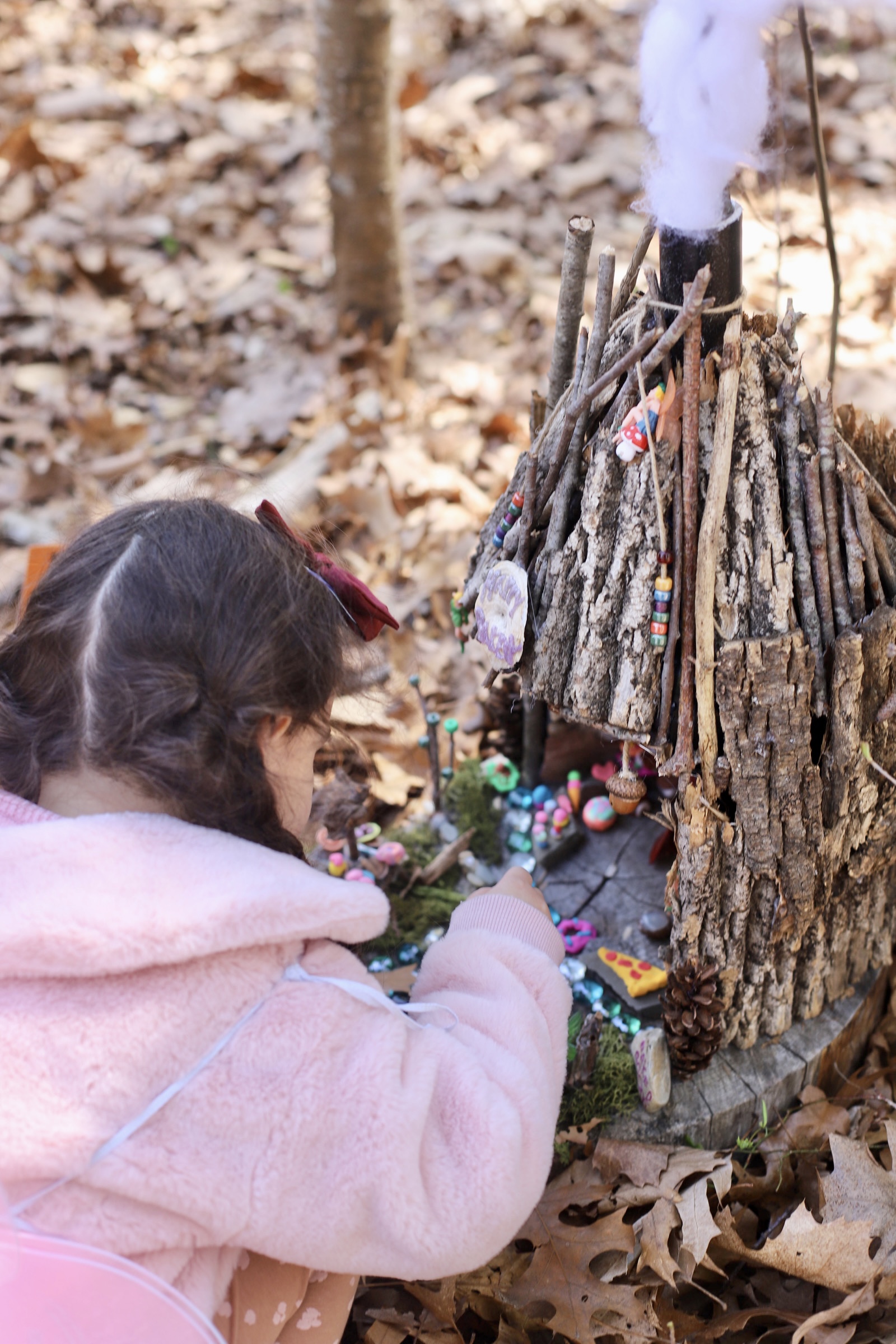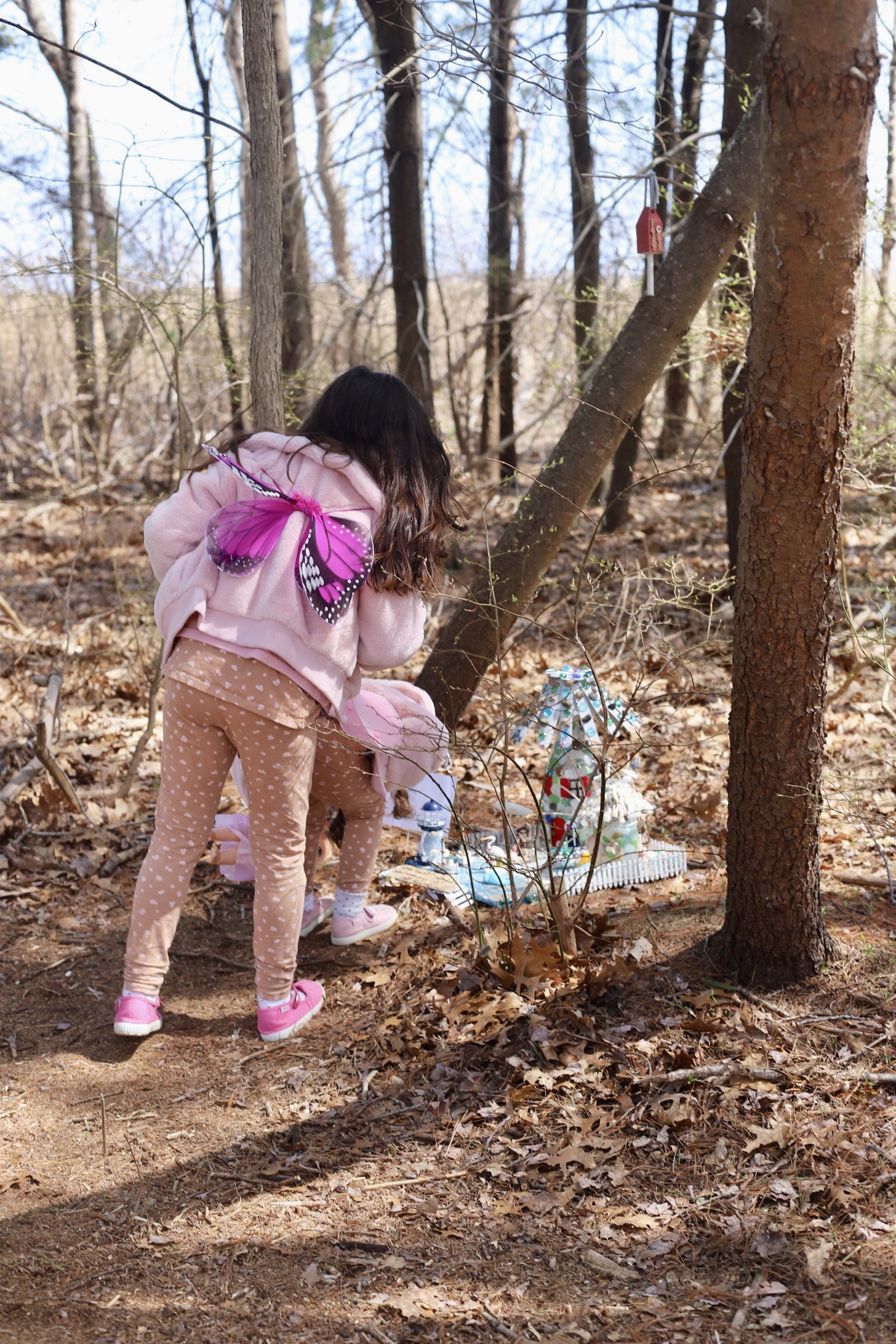 Most of the kids are dressed to the nines in their fairy wings and gnome ears, with so many little ones rocking tutus and wands as well. Families go all out for this dreamy event!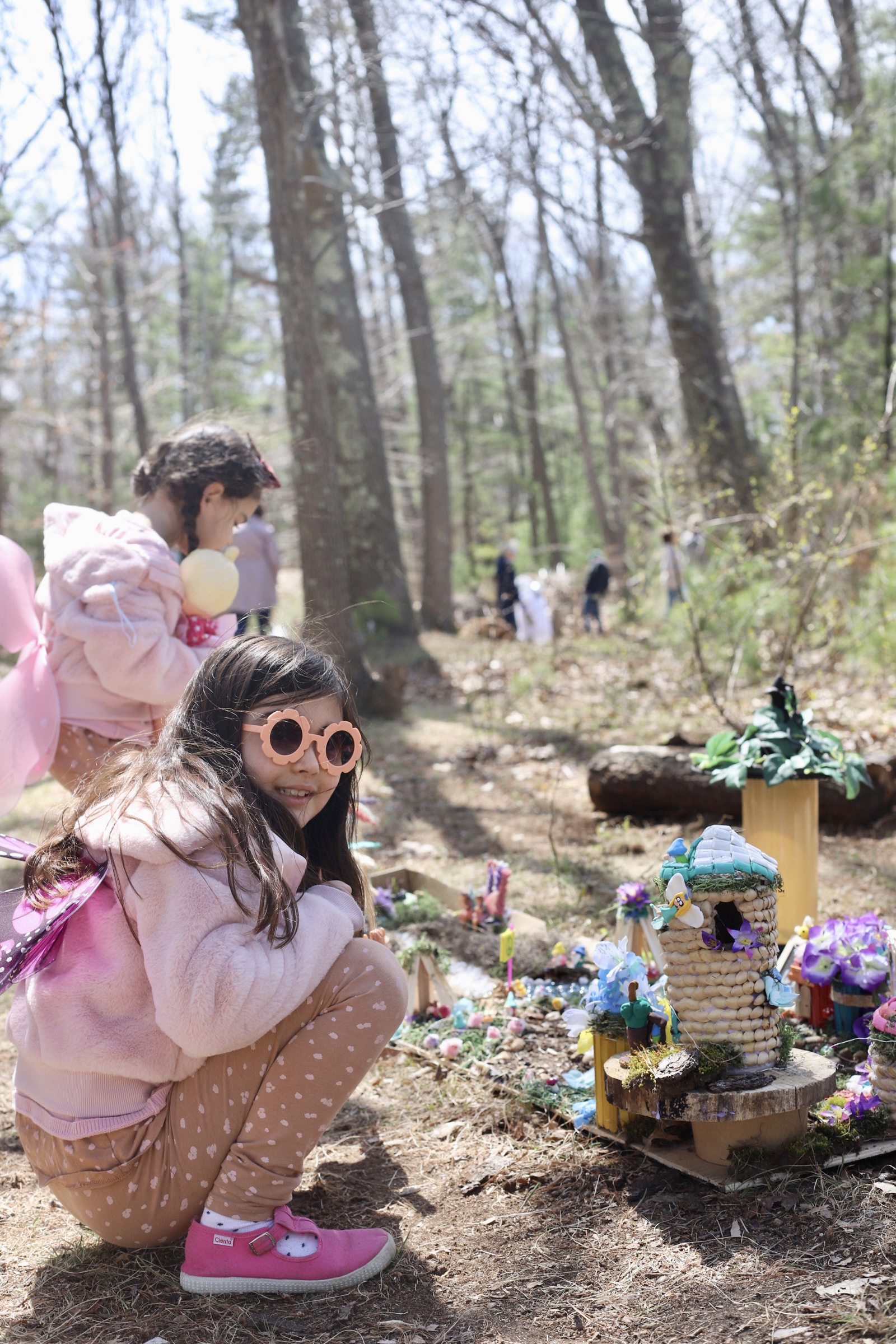 Wood Trail Display
We stopped at each and every display along the wooded trail, some more hidden than others, and our kids (decked out in their own fairy wings) squealed over all of the miniature homes, gardens, and all of the tiny accessories in the fairy gnome world.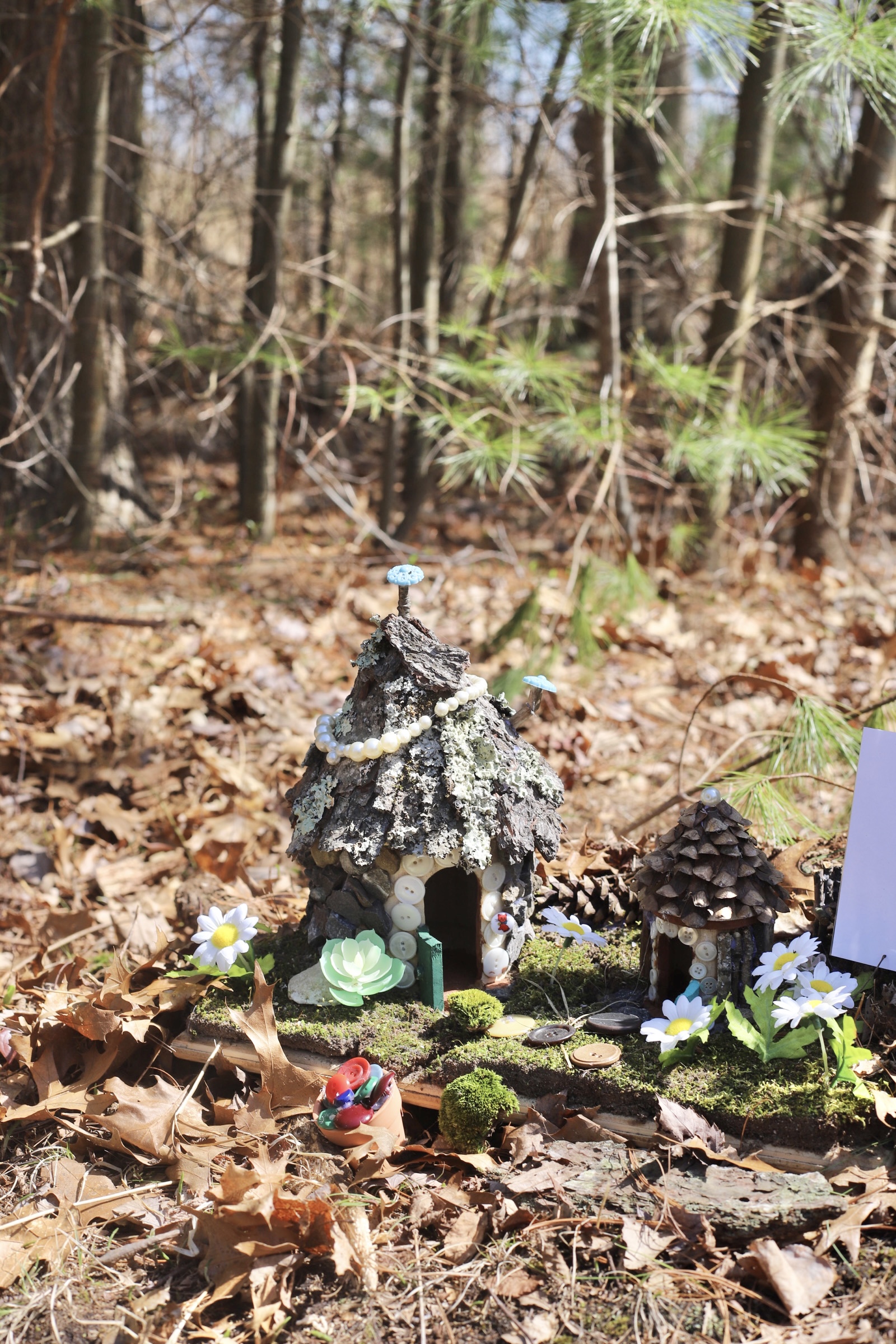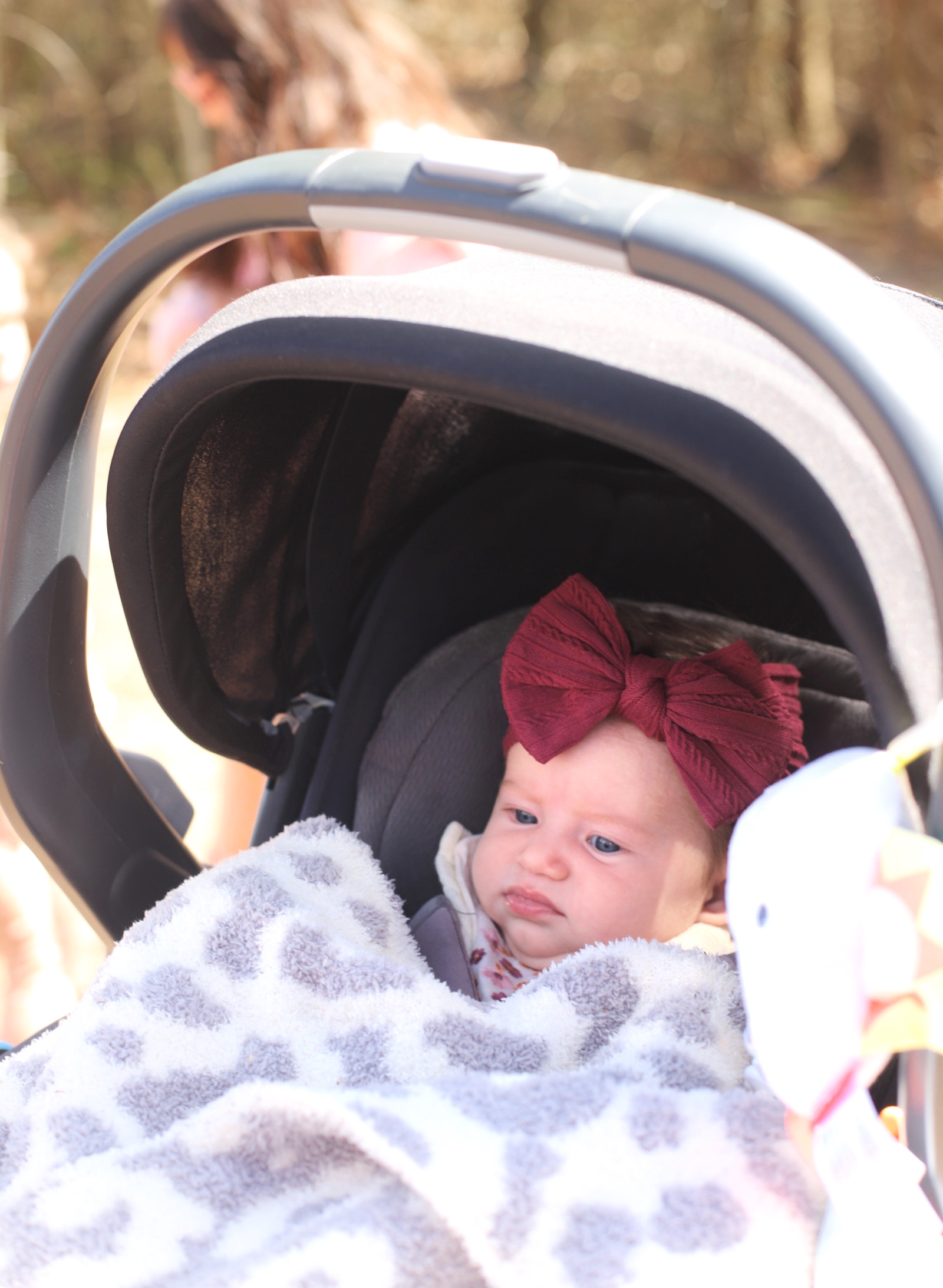 NOTE: The Fairy Gnome Discovery Walk and Salisbury Art Stroll is totally stroller friendly; just be sure you bring your stroller with good tires, since the trail is just a dirt walk with a few bumps along the way. (You can actually catch a glimpse of us strolling Adelaide in our UPPAbaby Vista here on Instagram.)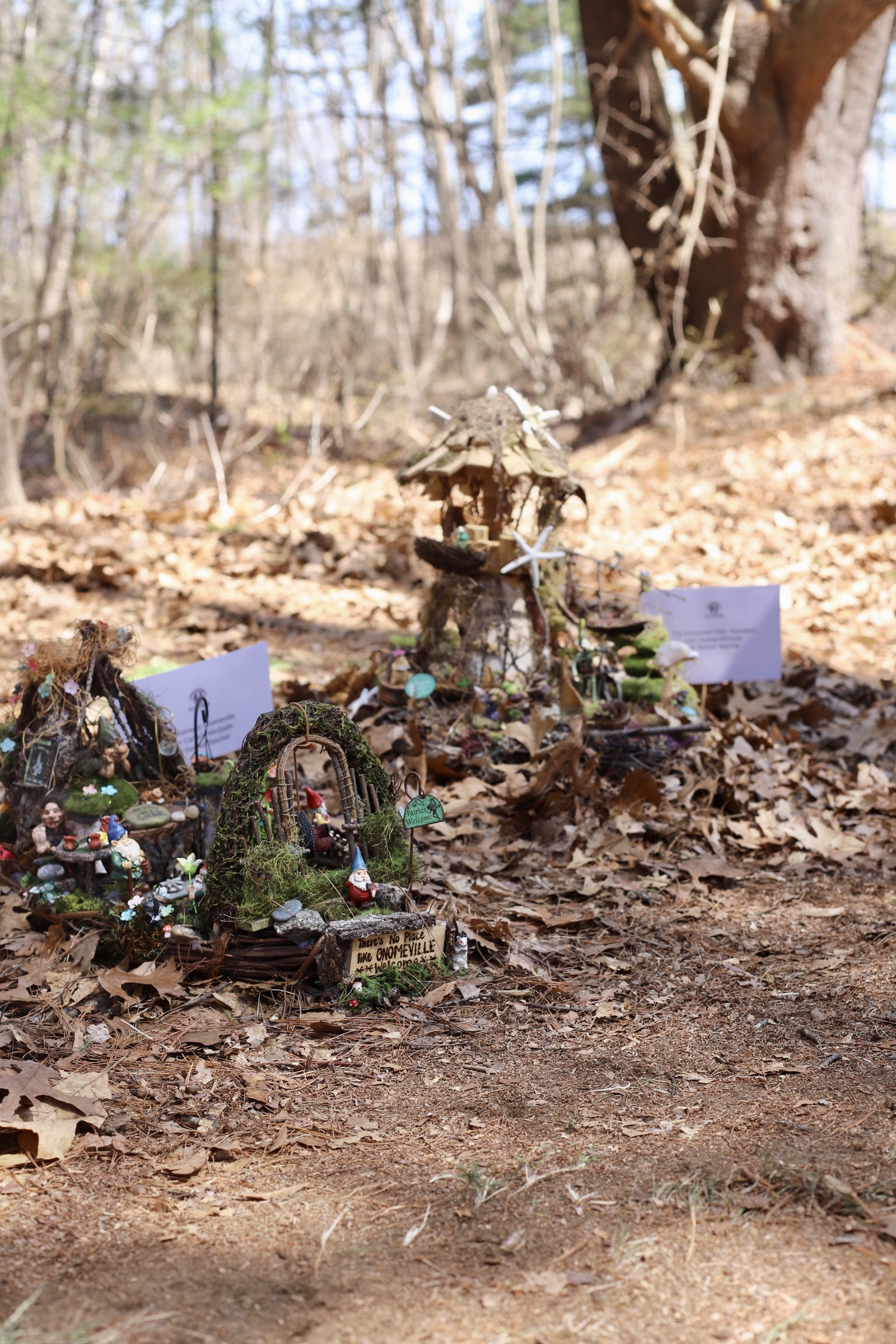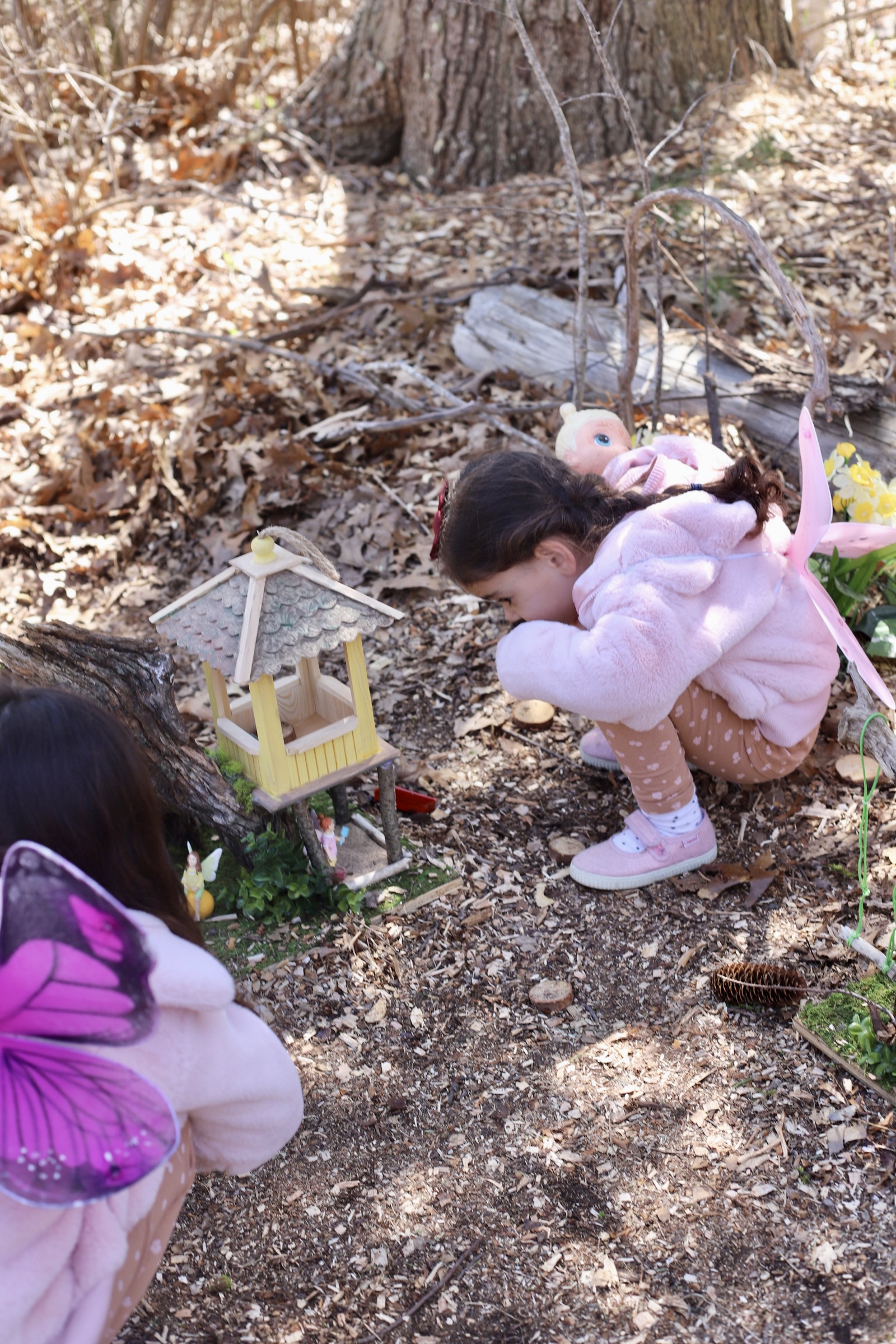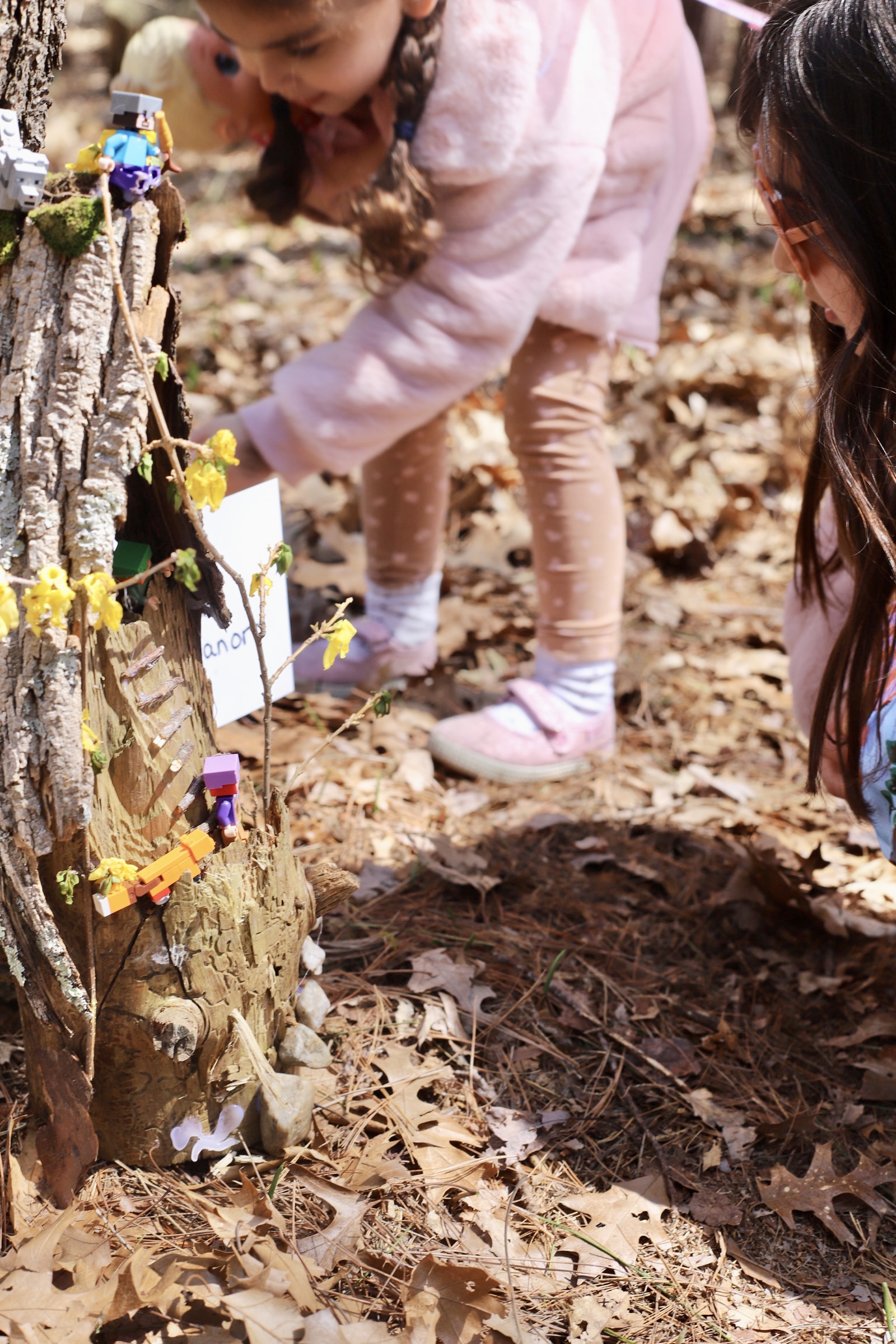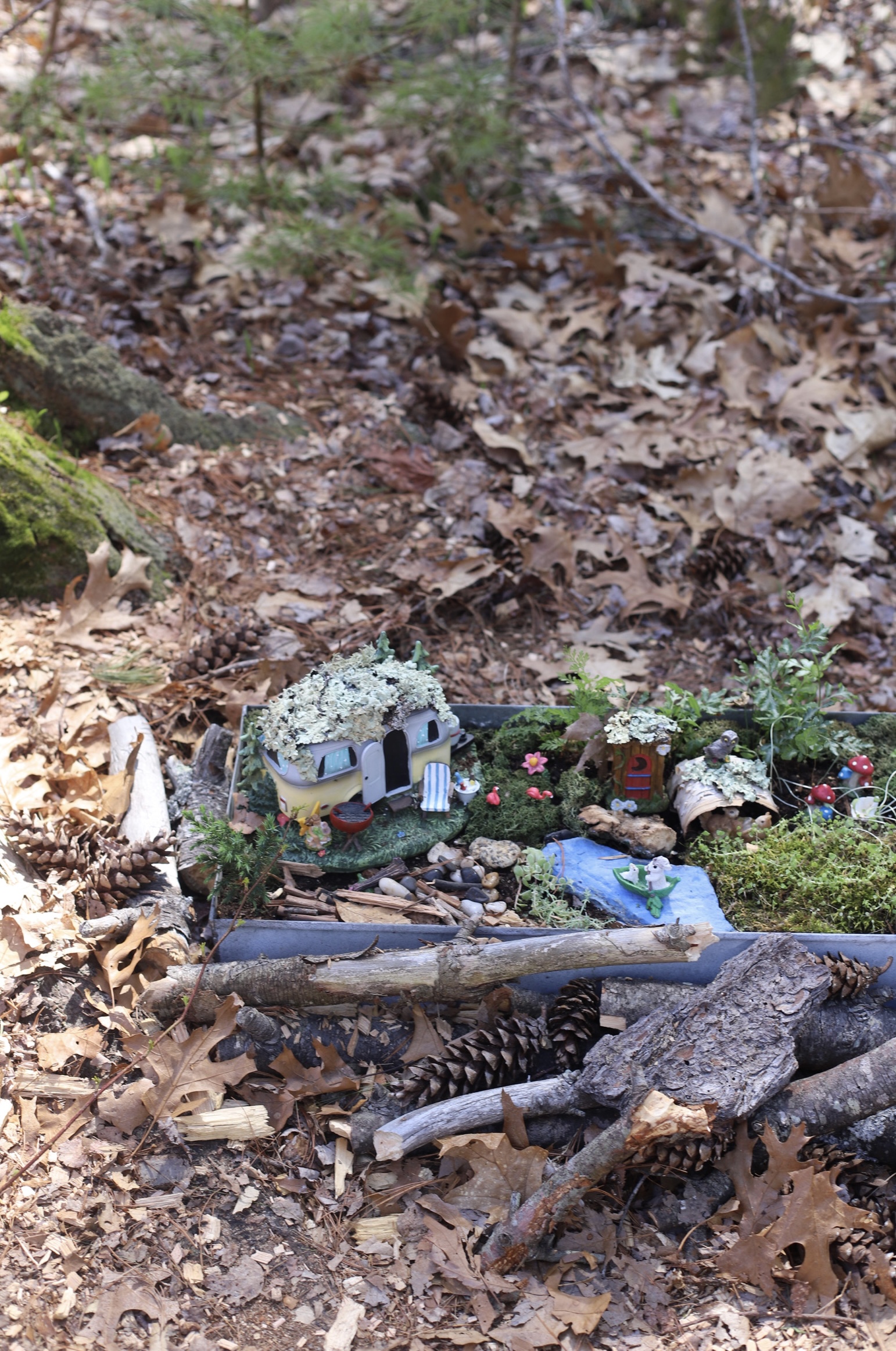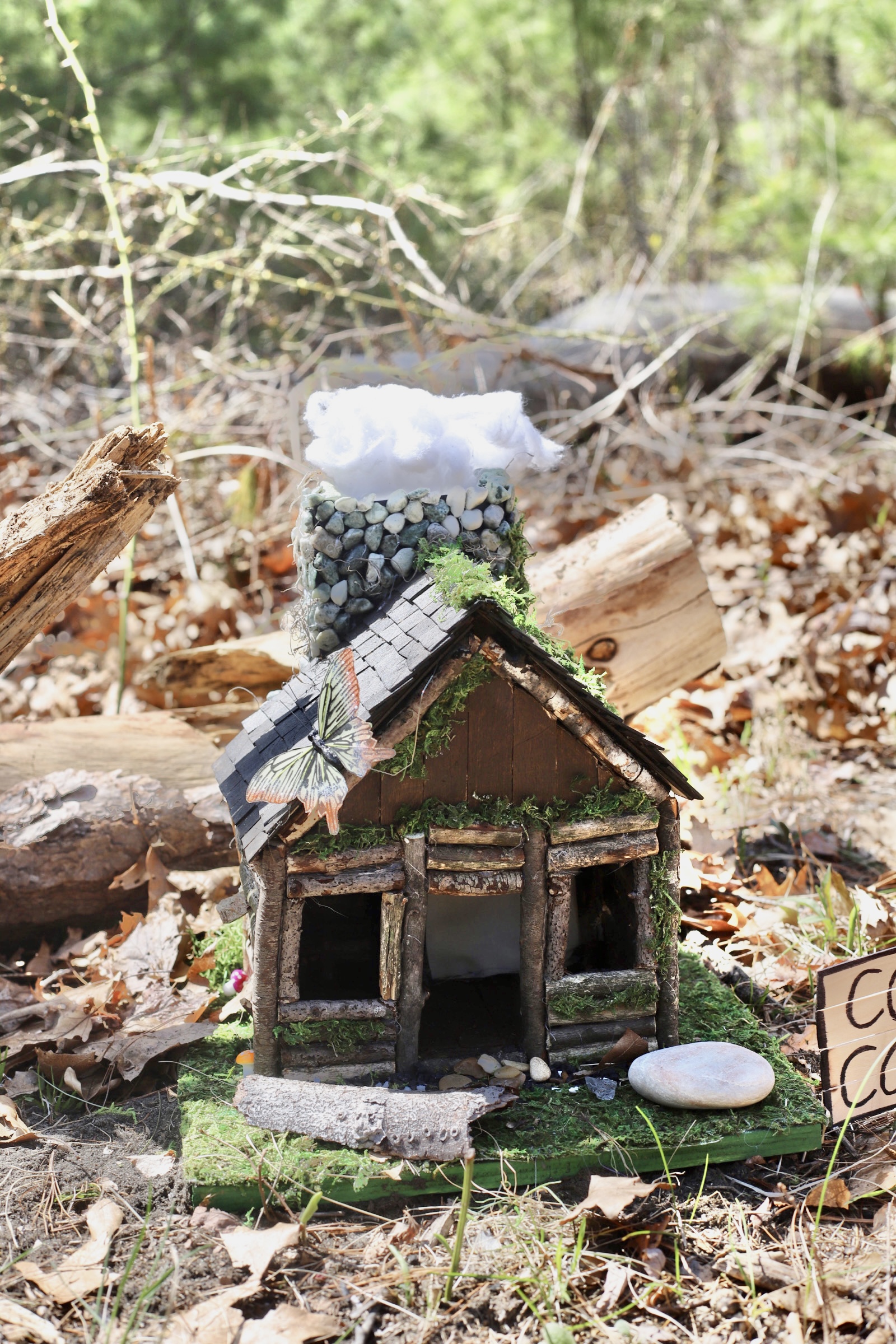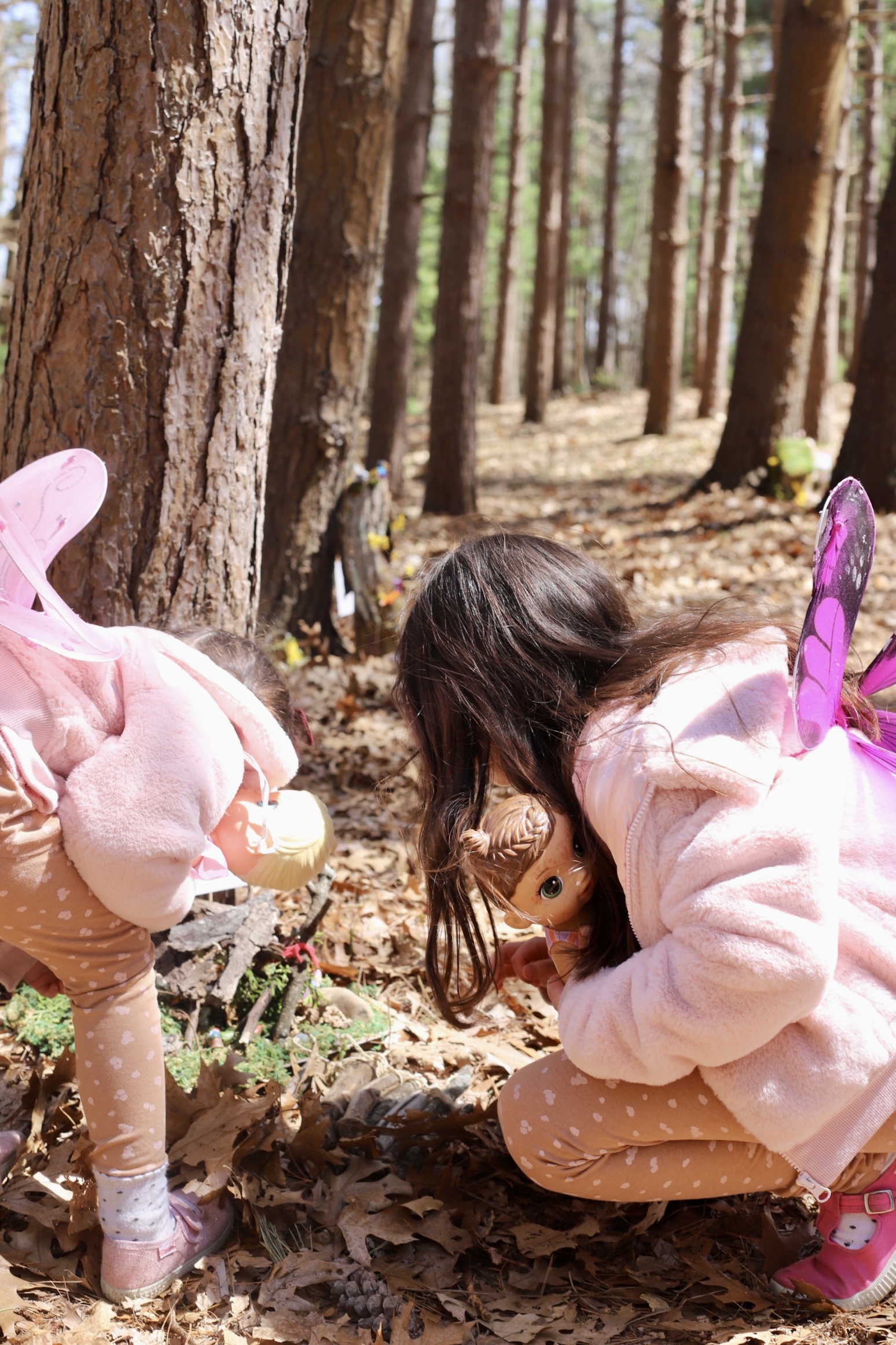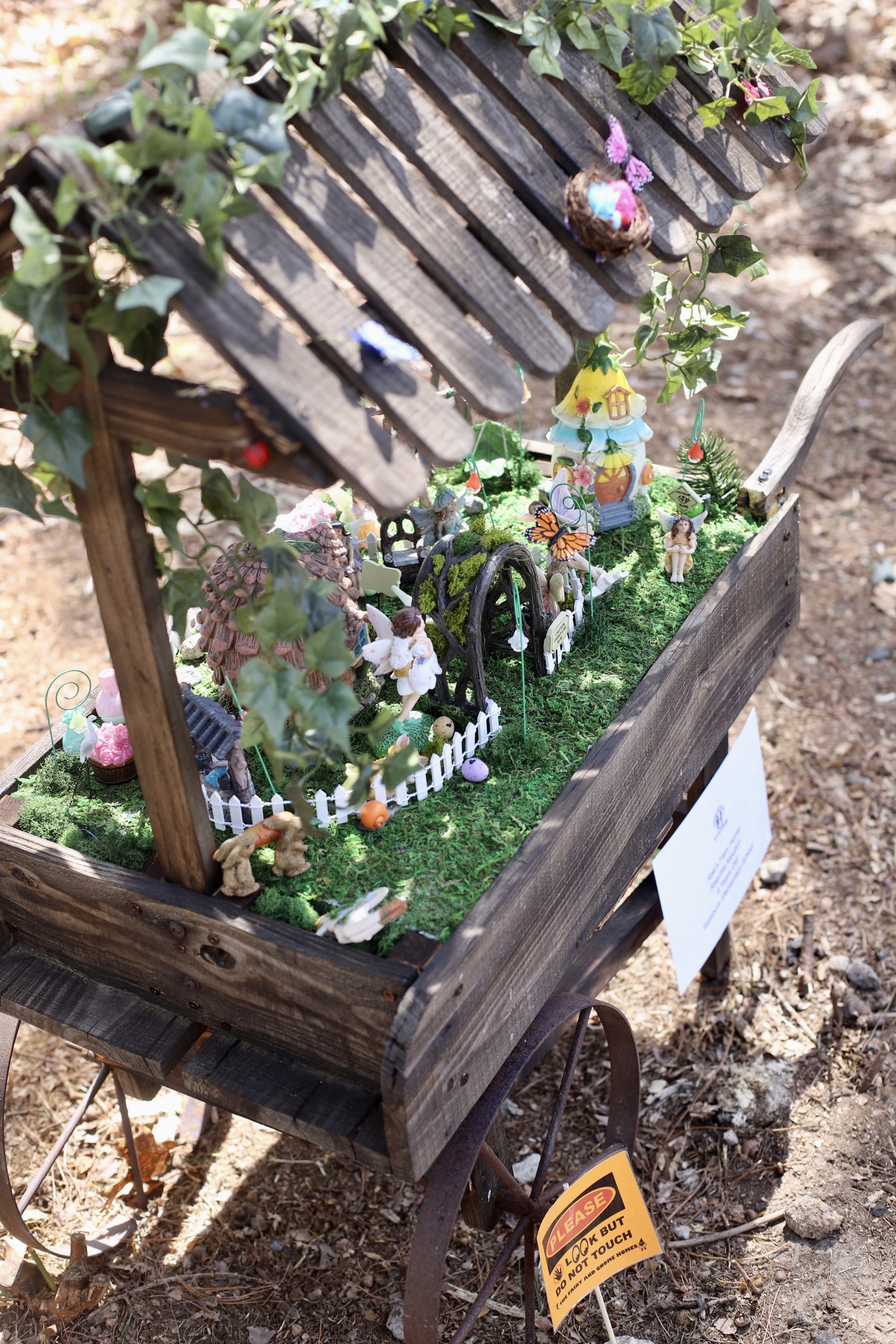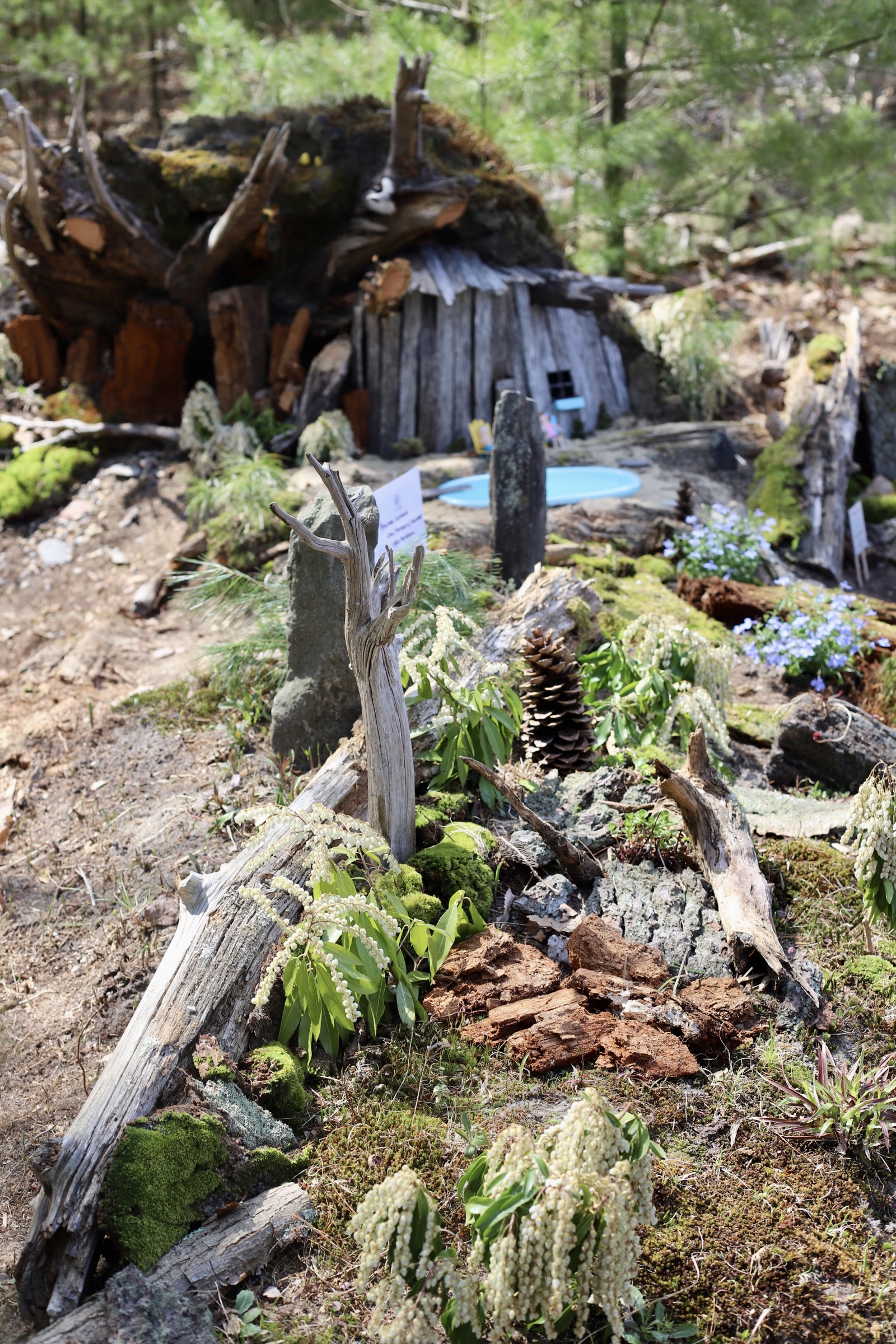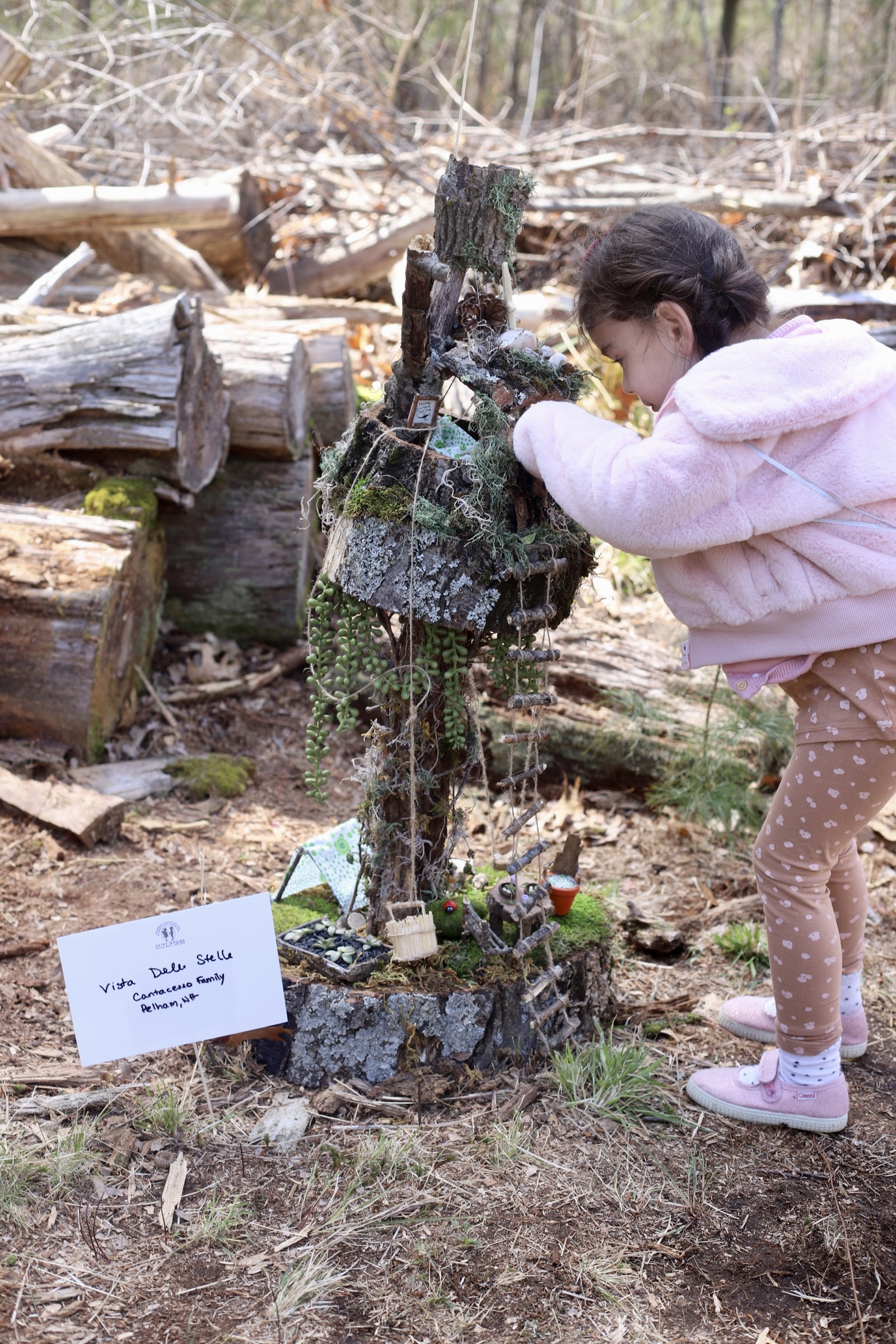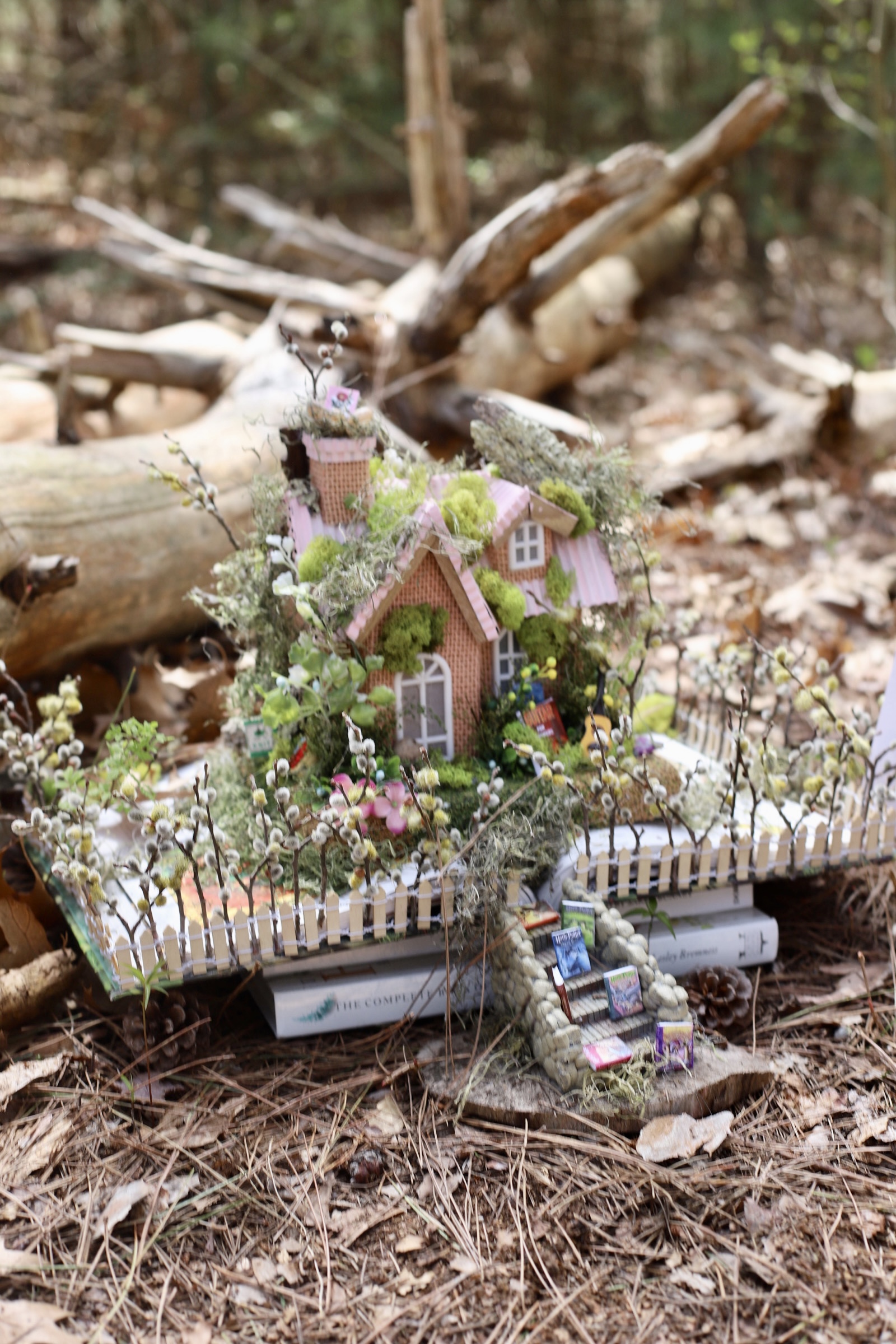 At the end of the trail is a bustling art festival, with craft booths, food trucks, live music, even more activities for the kids, fairy gear, and a whole lot of bubbles.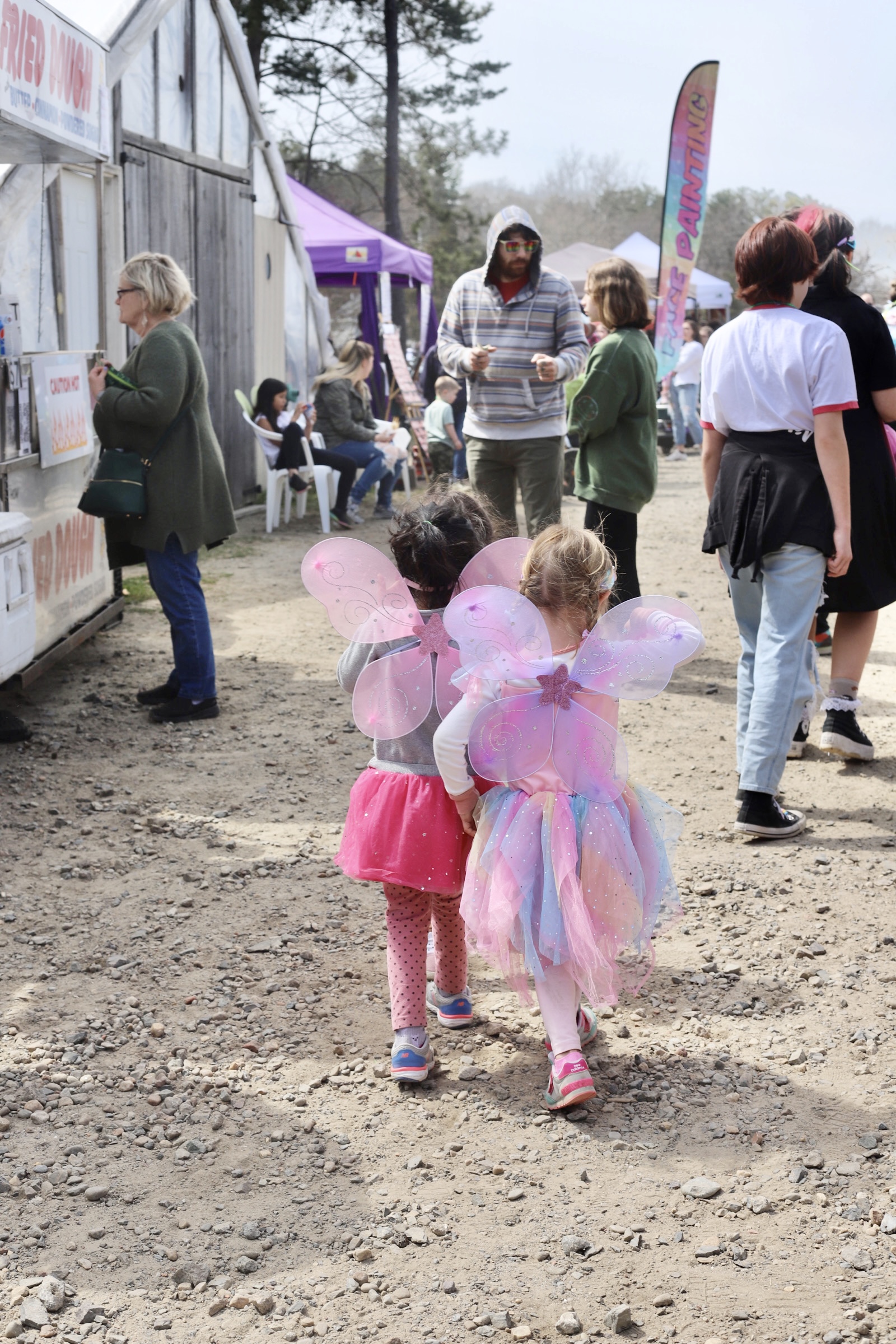 There are plenty of lunch options – pizza (made in a fire truck pizza oven!), barbecue, ice cream, baked goods, and so much more. Get your hands covered in henna, let the kids get their faces painted, pick up a beautiful piece of artwork or something handmade for your home. And don't forget to check out the farm's own garden nursery to pick up a few plants for spring.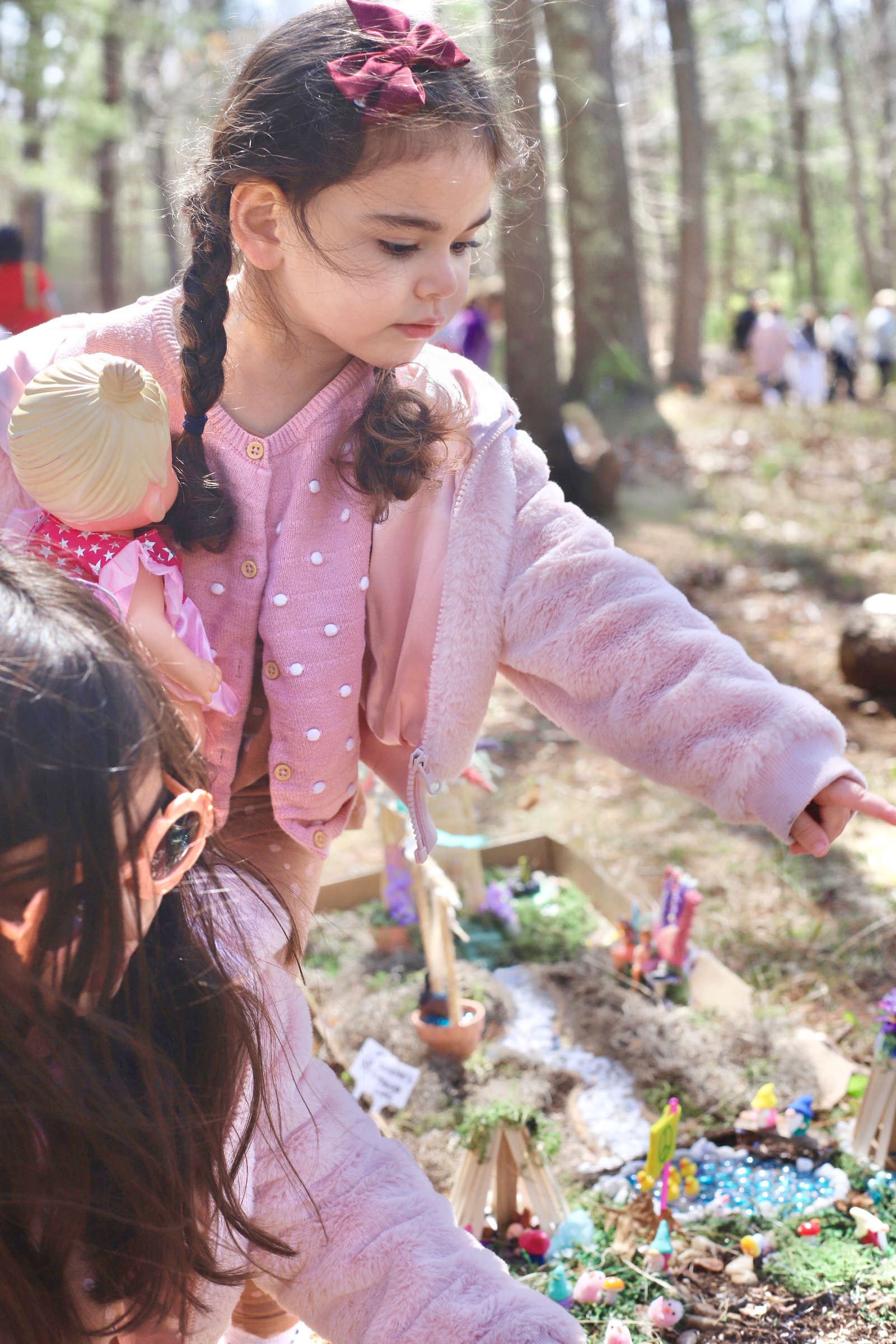 I hope my girls never grow out of their fascination and love for all of the magic! 🥰
Also, if you're looking for a super special spring-time activity just outside of Boston in the New England area. So, you should definitely add the Fairy Gnome Discovery Walk and Salisbury Art Stroll to your family bucket list!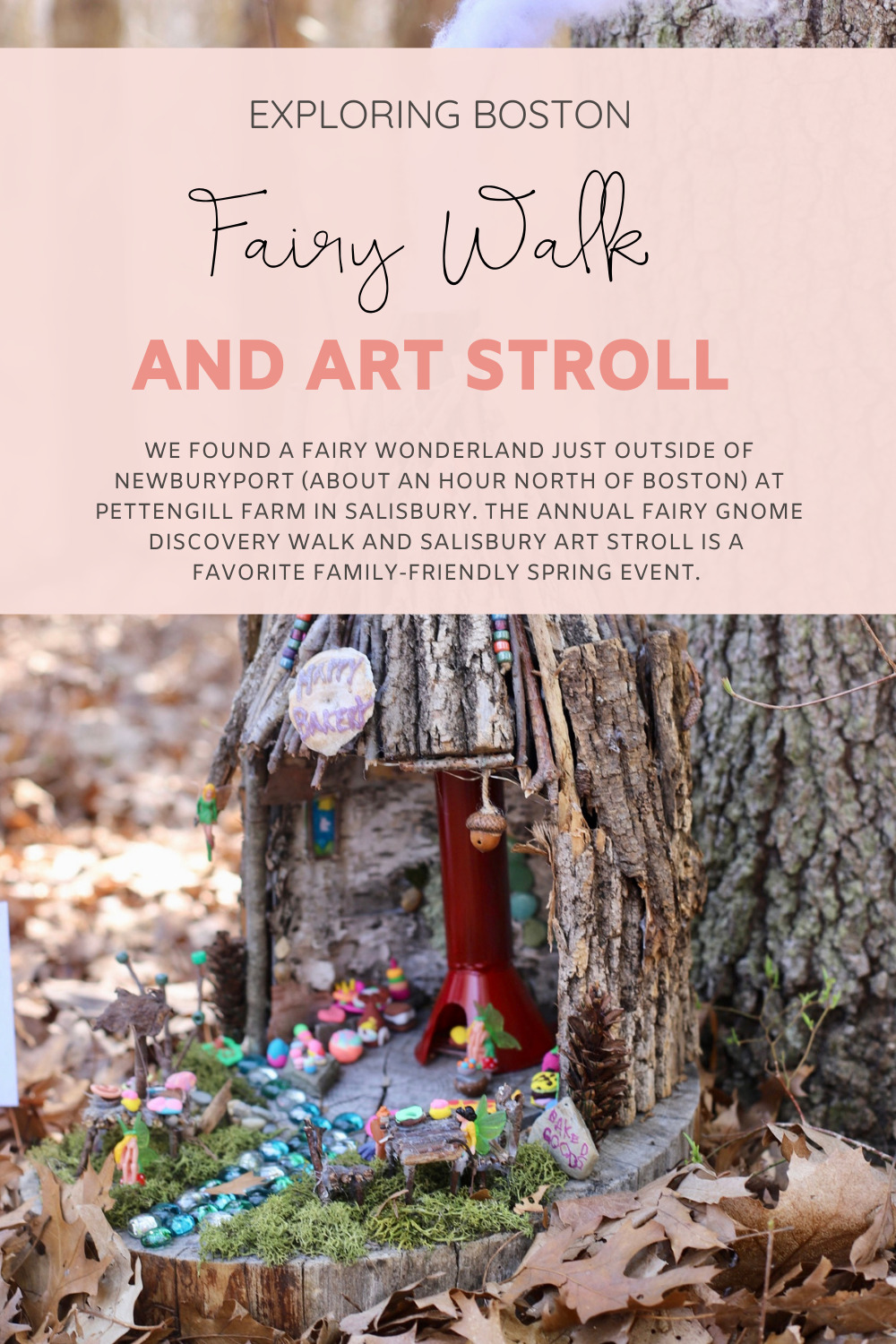 Do you have any favorite events to visit in Massachusetts in the Spring? Also, I'm always looking for family-friendly recommendations not too far from Boston. (So, here are a few more of our favorite things to do in the Boston area with kids!)
SHOP THE FAIRY GNOME DISCOVERY WALK POST | CLICK LEFT & RIGHT ARROWS TO EXPLORE