I'm often amazed by the great fashion and home décor items you can find on Amazon. I mean, yes, we all know and love Amazon for their fast and free two-day prime shipping on basic necessities. Like everyone else, we order everything from HDMI cables to diapers to parchment paper on Amazon. I'm way too spoiled by the convenience of having things I would otherwise have to make a trip to the store for show up right to my front door in just a day or two (and sometimes the very same day.)
But something I've come to REALLY love on Amazon; all of the home décor goodness. This rustic three tier tray (last seen here on the blog and here it is full of cupcakes at Scarlett's first birthday party) remains one of my favorite pieces and one I kept asked about on Instagram, etc. most frequently; I adore this straw market bag and hang it all over the house for odds and ends; my favorite Stendig wall calendar; these stalks of artificial lavender (they look nearly real) and faux greenery like this hanging fern; string globe lights for our patio (and here's how to decorate with globe lights indoors for the cooler months ahead); our rustic wood coat rack (seen here with the straw market bag); the list goes on and on.
Well, I've stumbled upon yet another seriously awesome Amazon home find. And I might be the last to know because these affordable mid-century modern velvet chairs have been SO popular.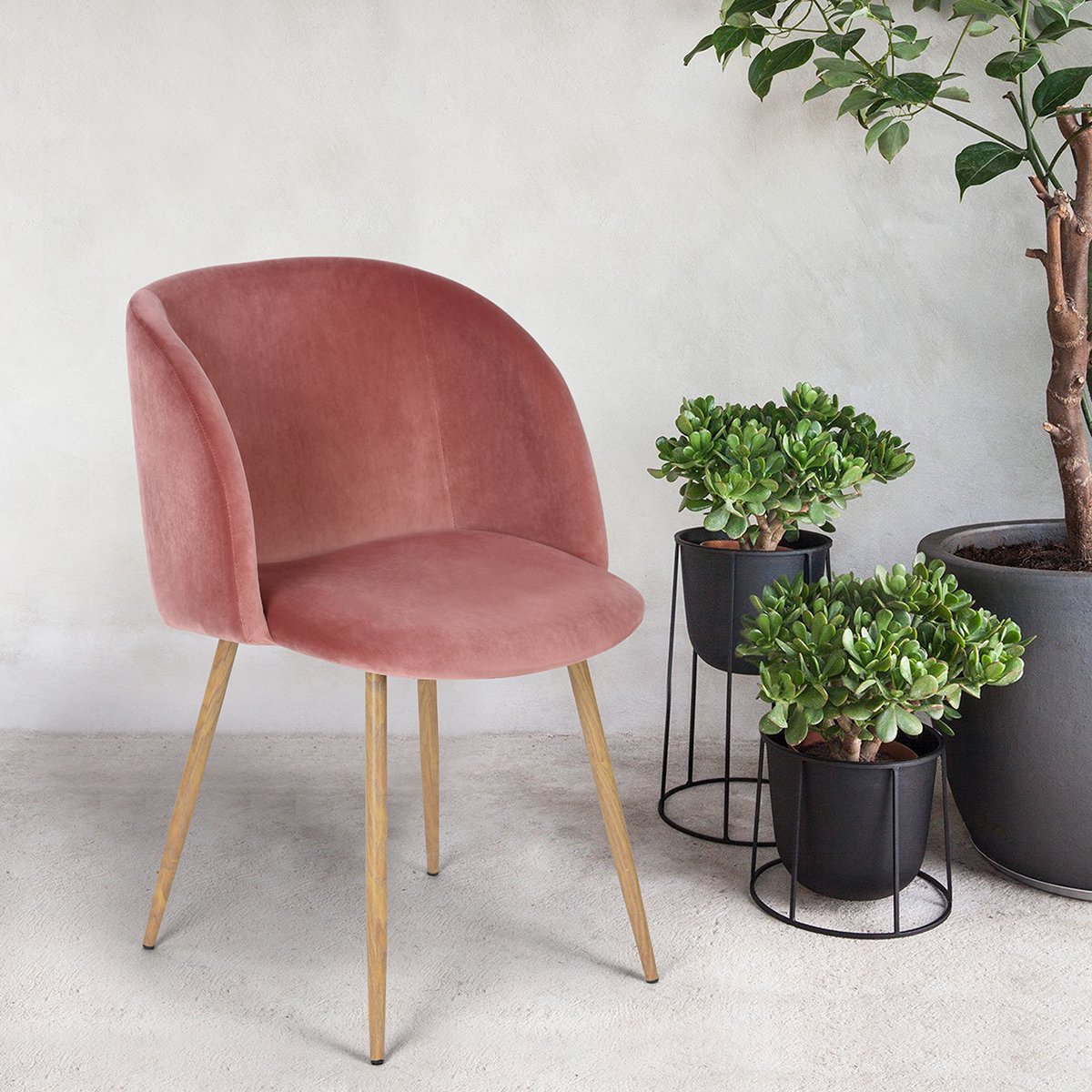 Seriously, this Amazon find is BIG in the design world right now.
And with good reason …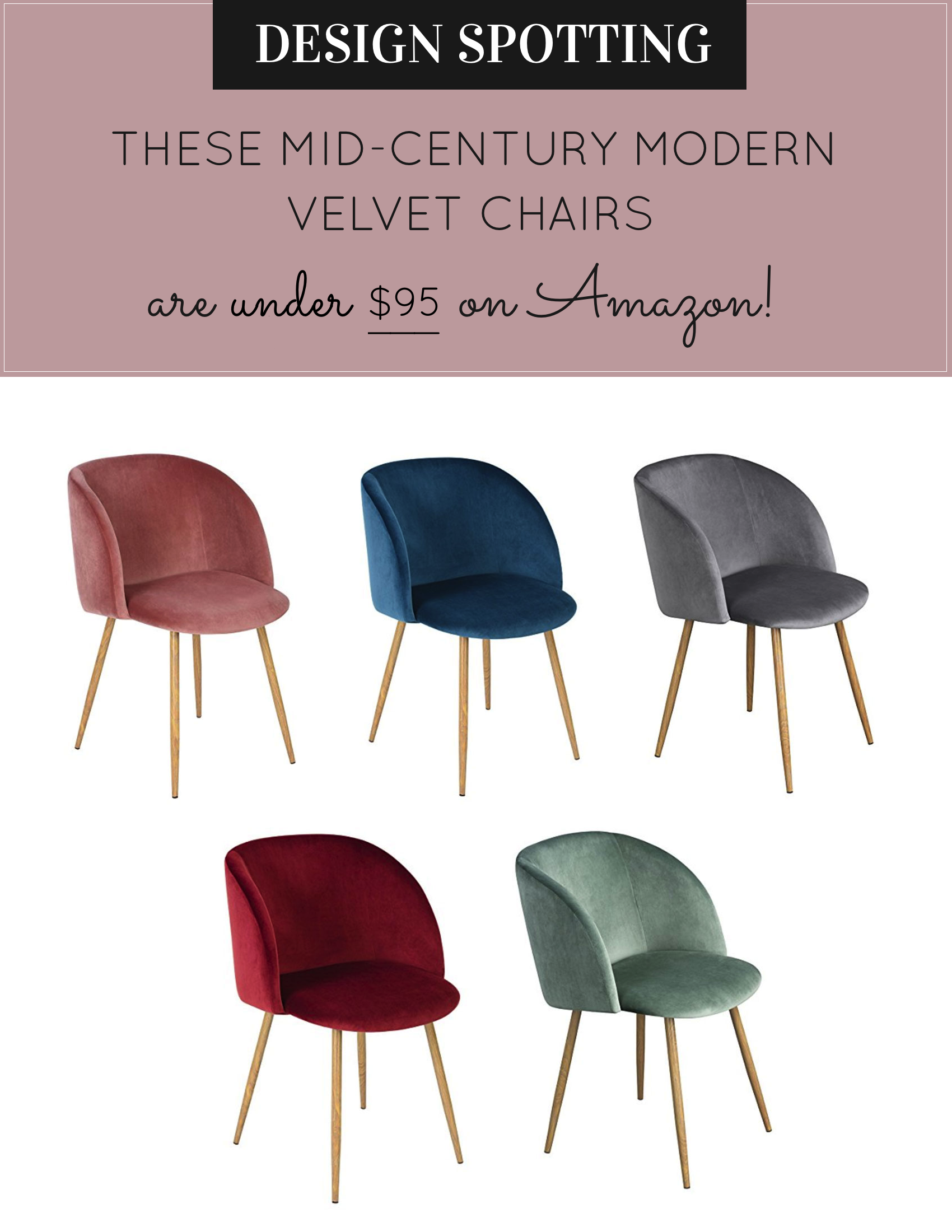 These mid-century inspired velvet dining chairs, sold on mid-century inspired velvet dining chairs for as little as $93.99, gained major notoriety in closed design groups on Facebook. But the secret is out, and I'm spilling the beans here, because we all deserve beautiful and affordable velvet chairs.
And let me tell you, these velvet chairs are a steal. VERY similar mid-century modern velvet chairs sell for upwards of $400 to $800 a chair. I kid you not.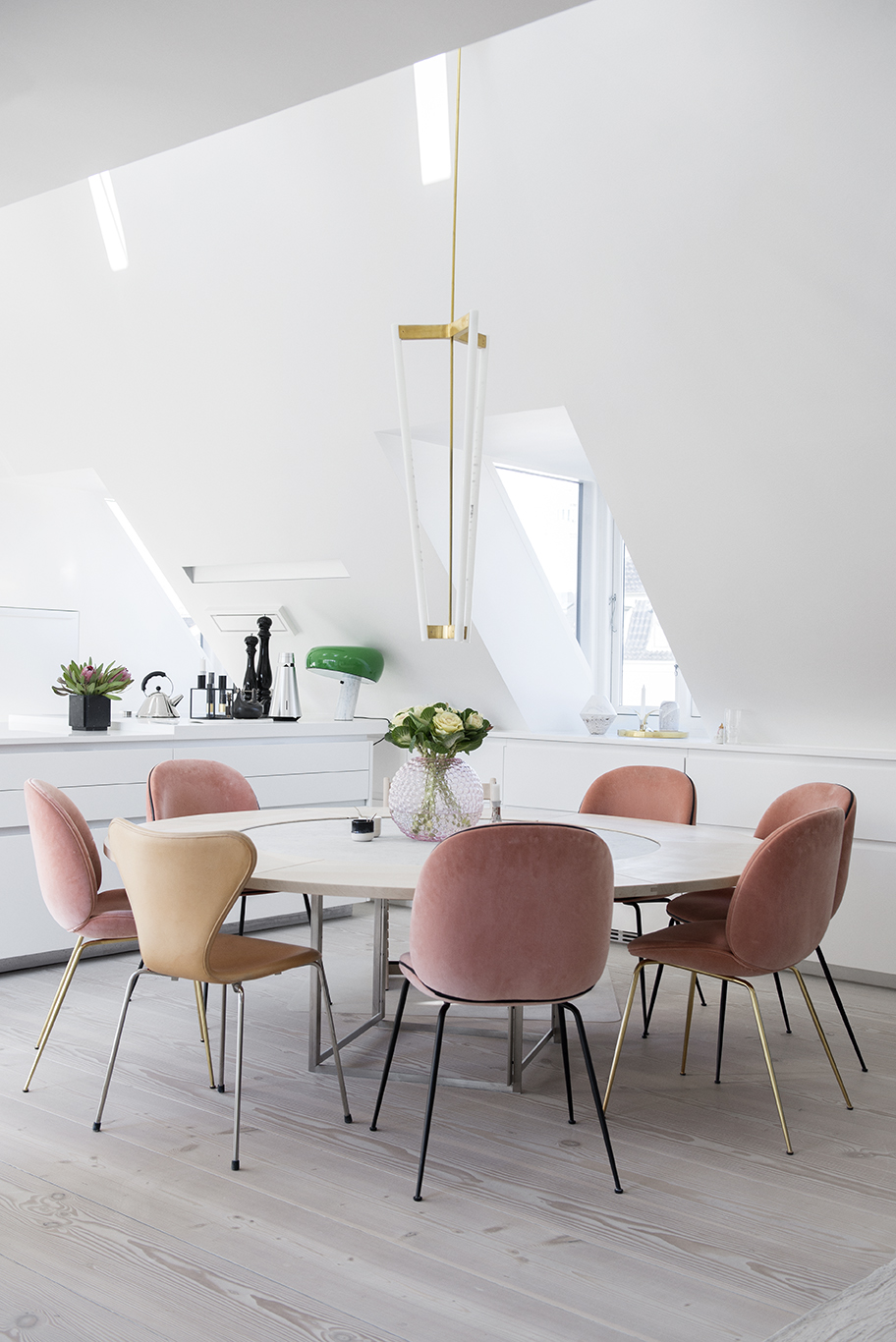 Inspiration: Velvet Dining Room Chairs via Bang & Olufsen
Not only would it serve as a gorgeous vanity or office chair, these mid-century inspired velvet dining chairs might be the perfect solution if you've been on the hunt for new dining room chairs. Buying 6 to 8 dining room chairs can get really pricey, fast. These velvet chairs keep it affordable and chic. Such a win.
mid-century inspired velvet dining chairs sells them in rose pink, blue, grey, and light green, and GreenForest sells these velvet chairs with a quilted back in rose pink, blue, grey, light green, and bordeaux.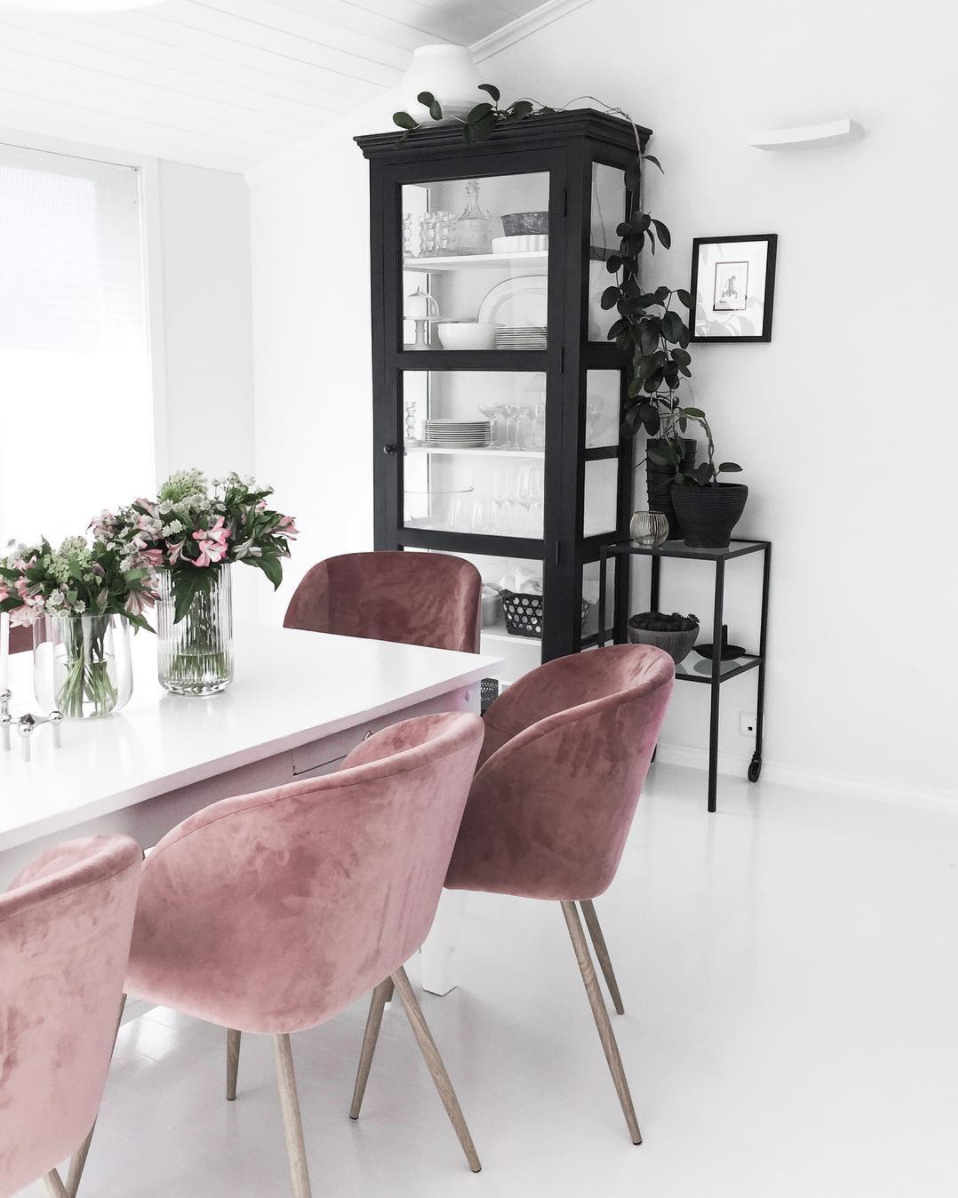 Inspiration: Blush Pink Velvet Dining Room Chairs via @sonja_ols
Let me know in the comments if you snag a pair of these gorgeous (and affordable) mid-century inspired velvet dining chairs!
Love this post? See more home décor tips, tricks, and plenty of design inspiration right here.
This post contains affiliate links, which means that if you click on one of the product links, I'll receive a small commission. Thank you so much for clicking through and helping to support this little blog business of mine! Read more about our site, privacy, and disclosure policies here.