This post contains affiliate links, which means that if you click on one of the product links, I'll receive a small commission. Additionally, as an Amazon Associate I earn from qualifying purchases. Thank you so much for clicking through and helping to support this little blog business of mine! Read more about our site, privacy, and disclosure policies here.
In the spring we threw Emmeline a little garden party for her half birthday, and I'm so excited to finally share all of the adorable details here on Glitter, Inc.
The pandemic (and a baby on the way) put any party plans on pause last fall when our sweet girl turned turned 4, so when Emme started asking for a birthday party in March, I decided to make it a half birthday. I'm so glad we did!
We had our third baby girl, Adelaide, in February, so I was admittedly a bit hesitant to to dive into party-planning so soon, but goodness, do I love an excuse to throw a party. Keeping this party outside in our own backyard made it feel simpler and easier to pull together.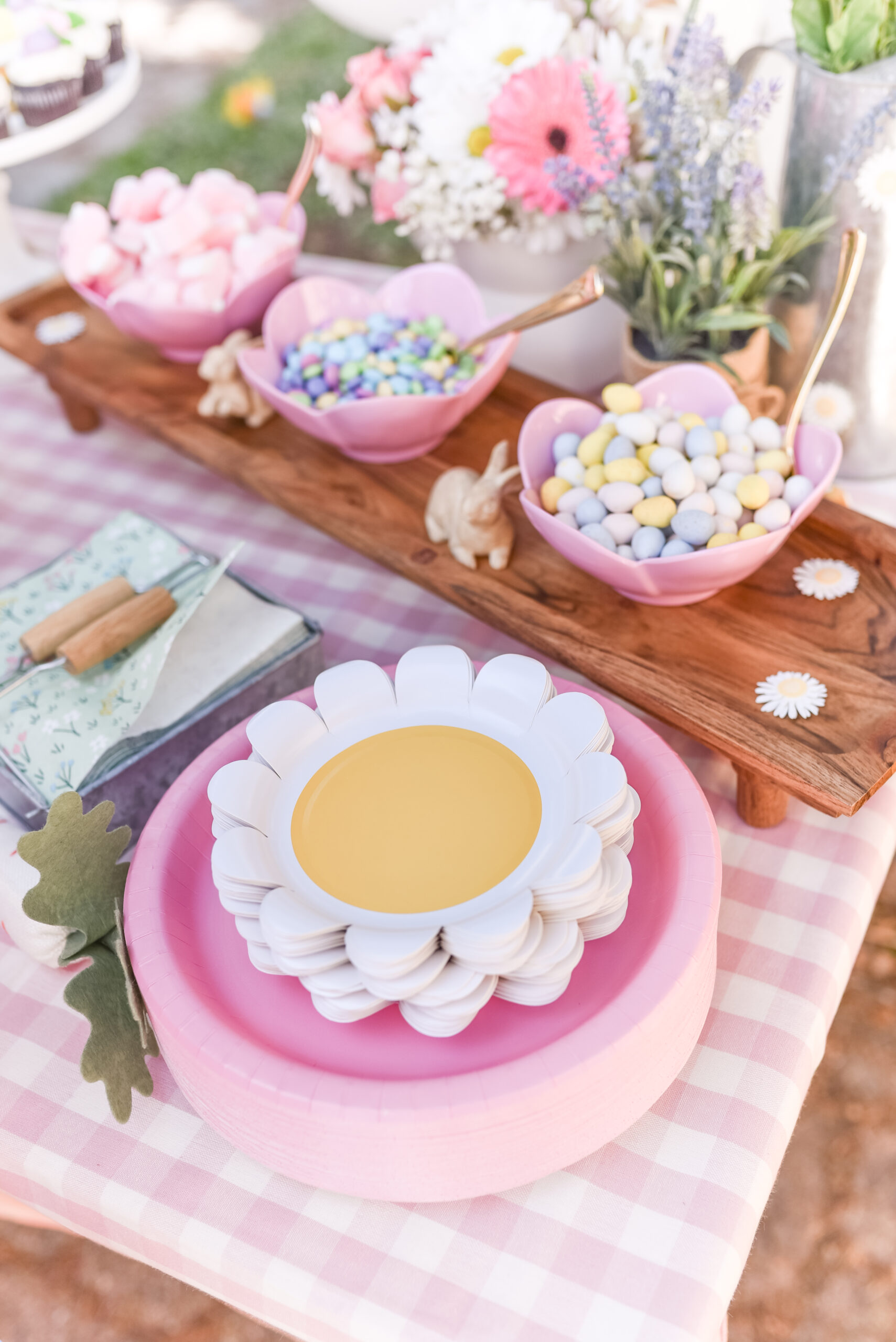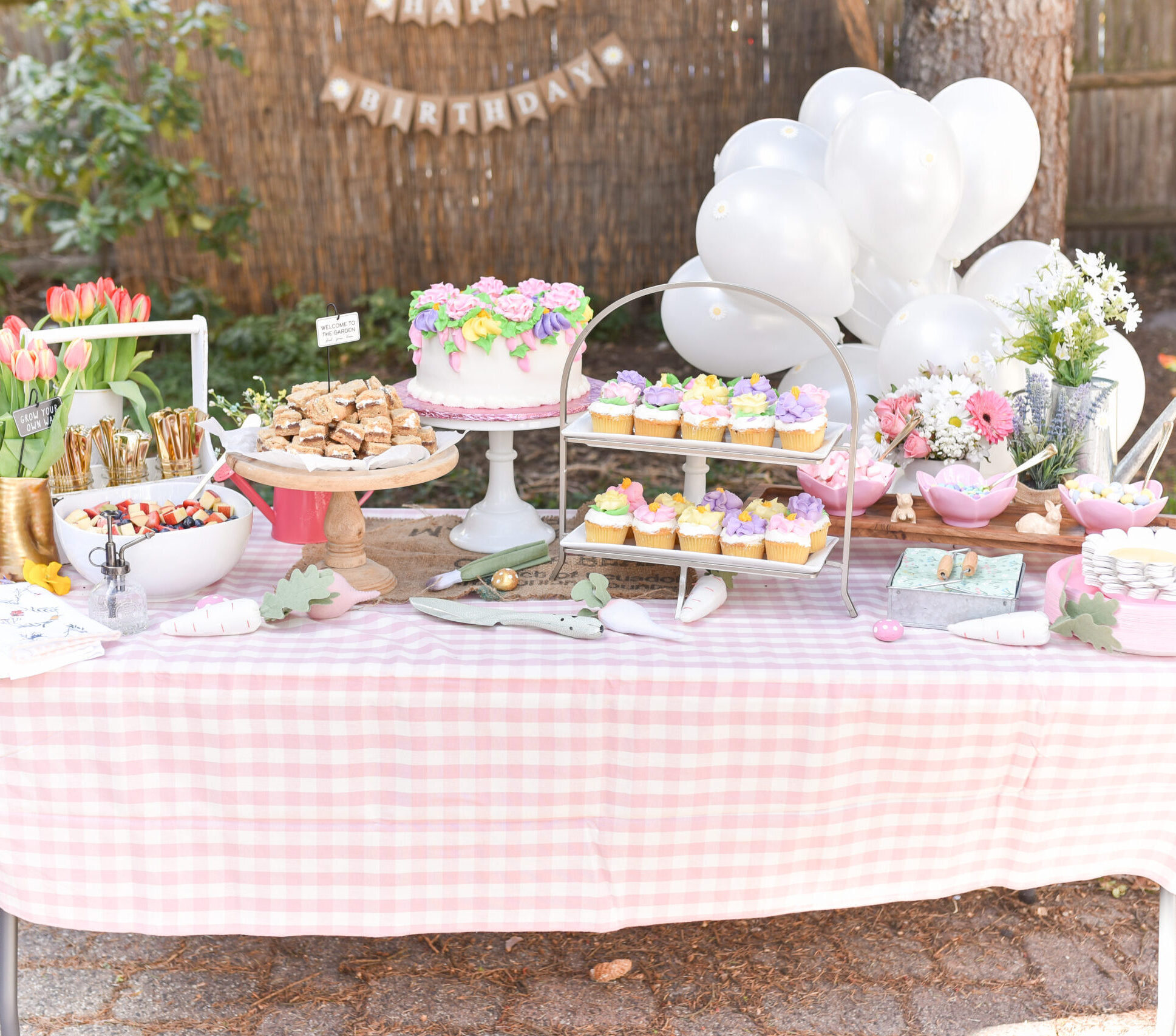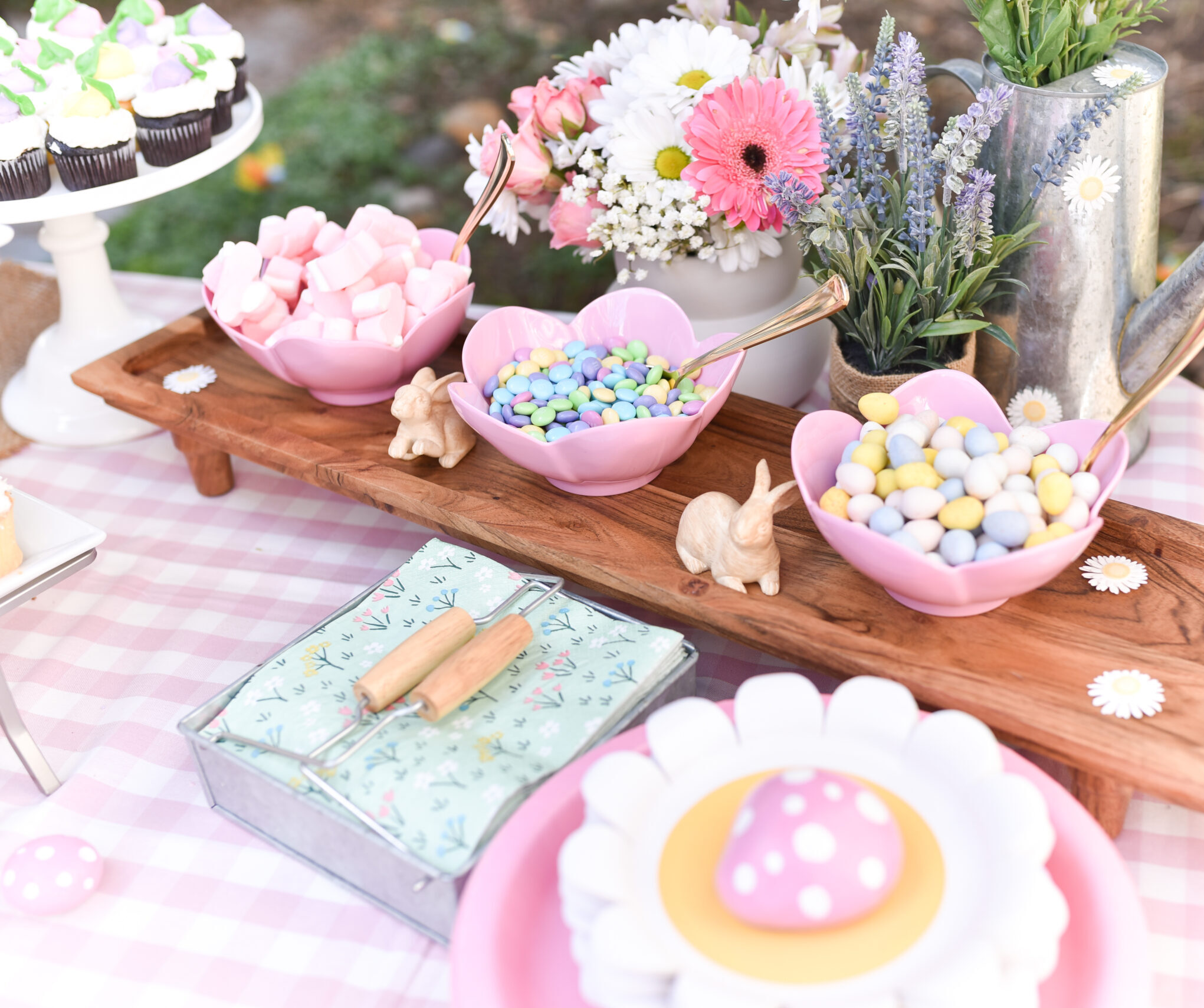 Emmeline's Birthday Garden Party 🌷
Full of flowers, bunnies, daisies, and plenty of gardening fun, Emmeline's little backyard bash was laid-back and perfect.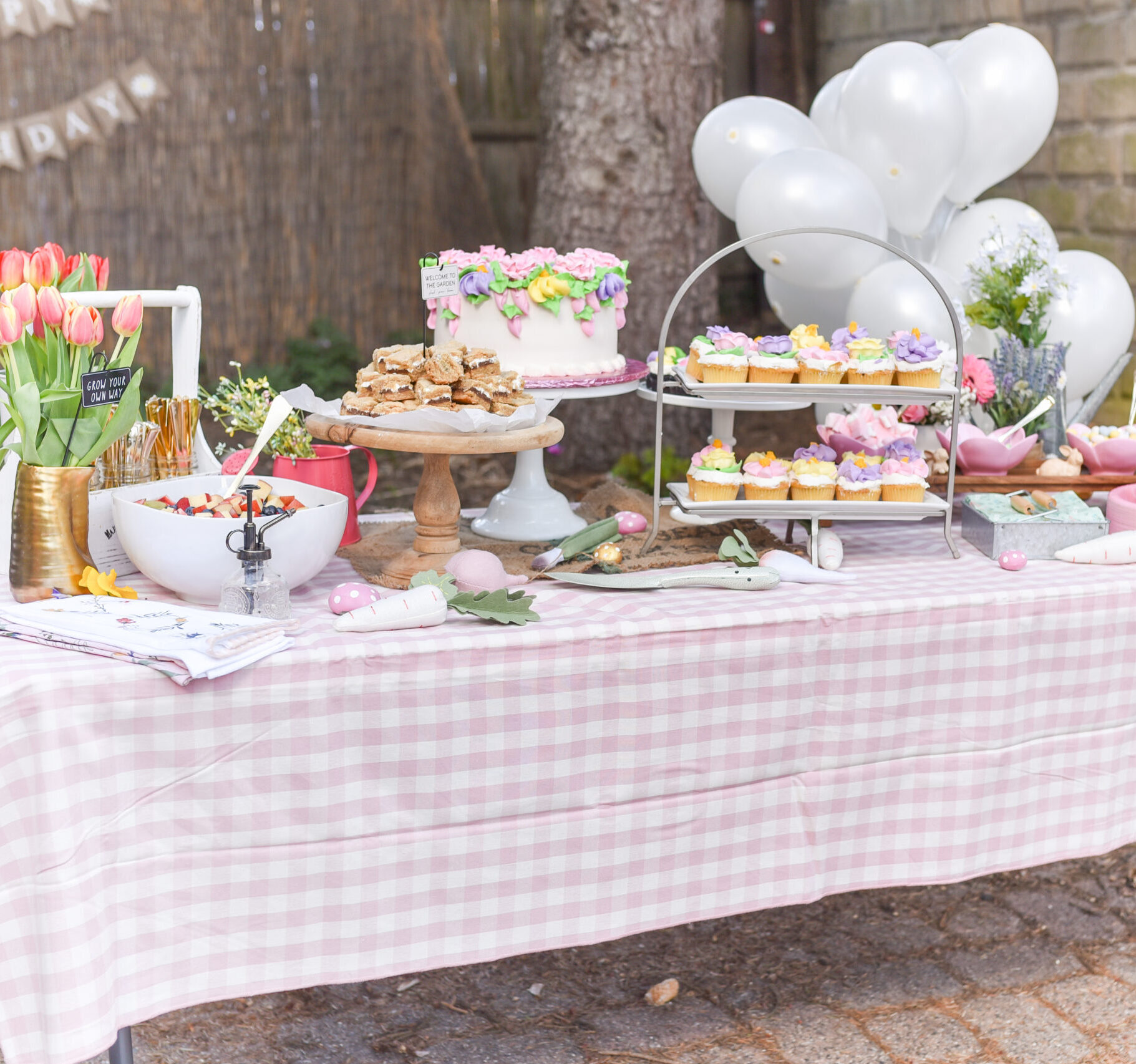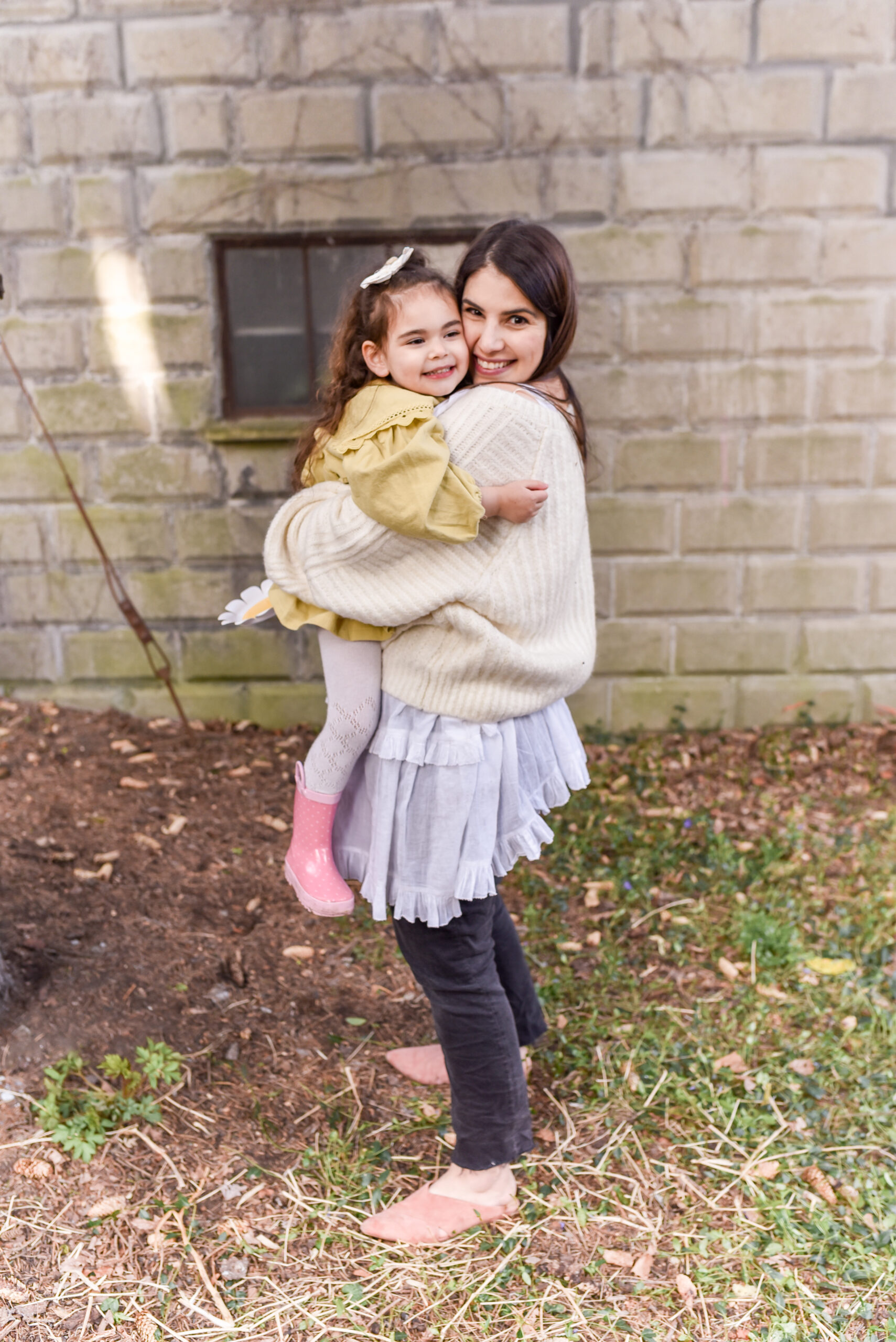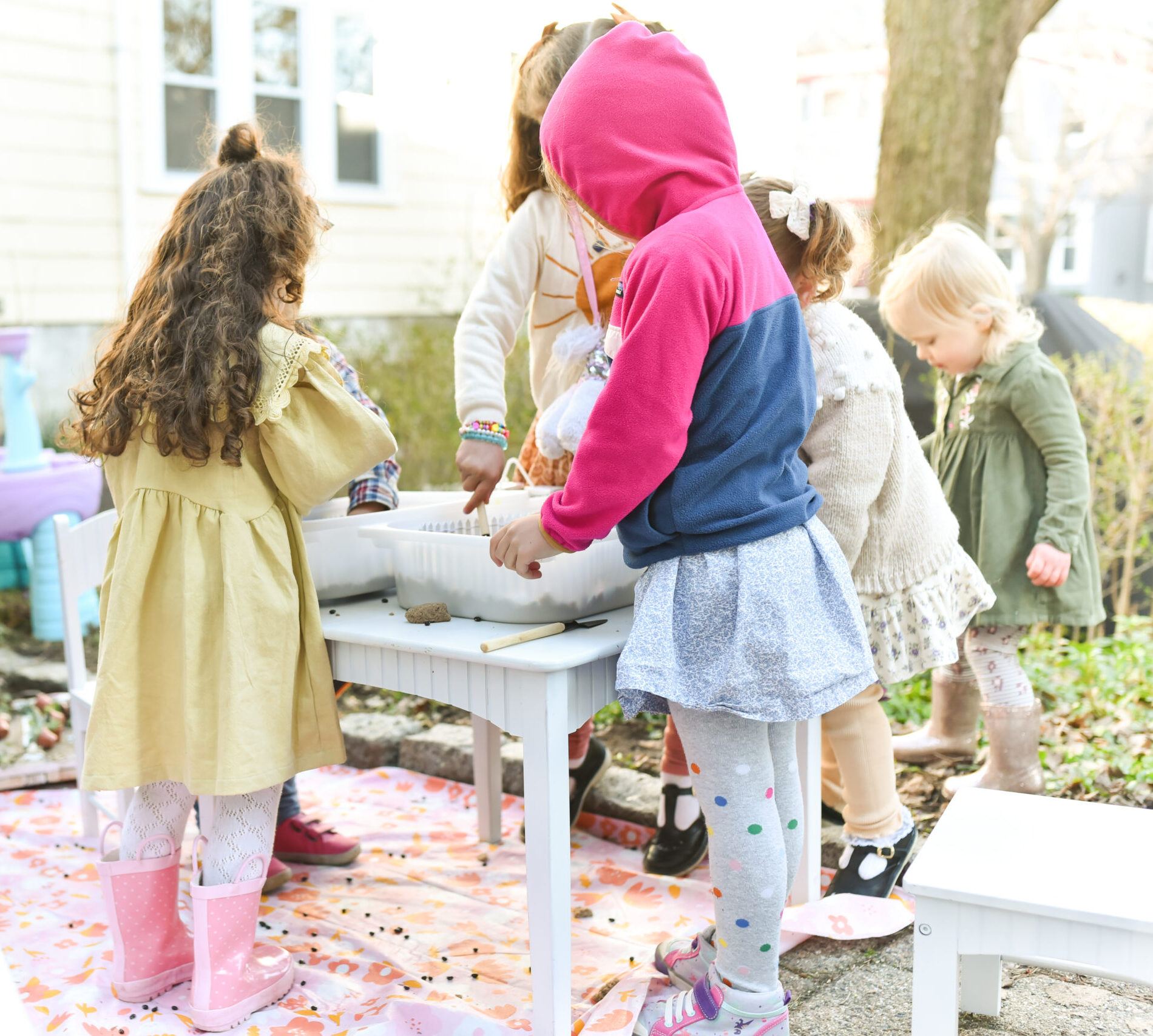 We set up several stations for the kids to craft and play.
Garden Sensory Bins
We had two big sensory bins (using the IKEA Trofast bins, which we love for sensory play because you can buy lids for storing your sensory bins!)
For the two sensory bins, one was full of Kinetic sand and one was full of dried black beans (to look like soil).
Plus, each garden sensory bin had miniature faux plants, mini white picket fences, mini wood ladybugs, butterflies, mini carrots, mini gardening tools, toy baby chicks, chickens, bunnies, plastic eggs and mini nests, mini pails, wooden mushrooms, and other hands-on tools for pretend sensory garden play.
The kids spent hours playing with the sensory bins and that was easily one of the favorite activities at the garden party.
Shop the Garden Party Sensory Bins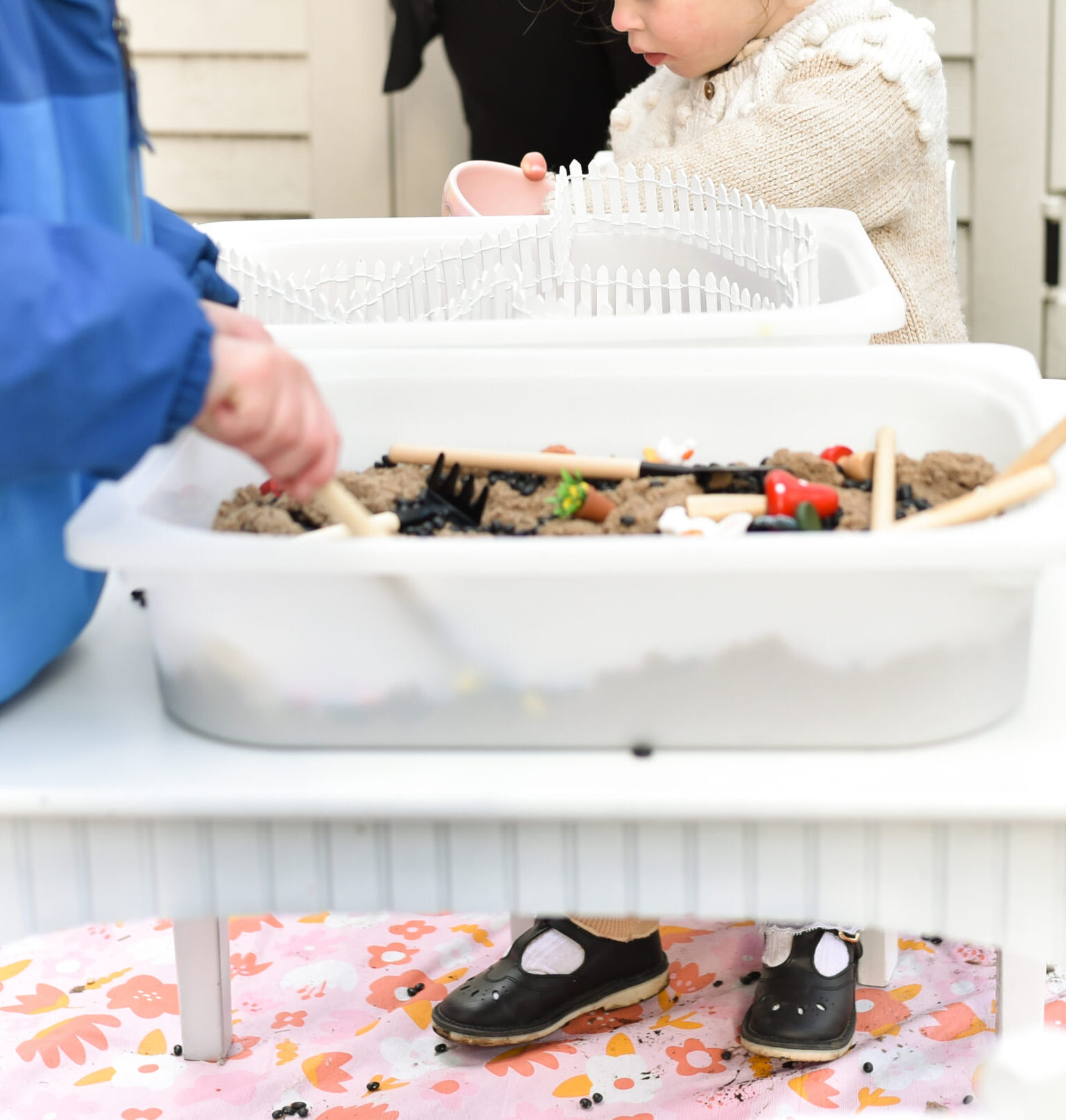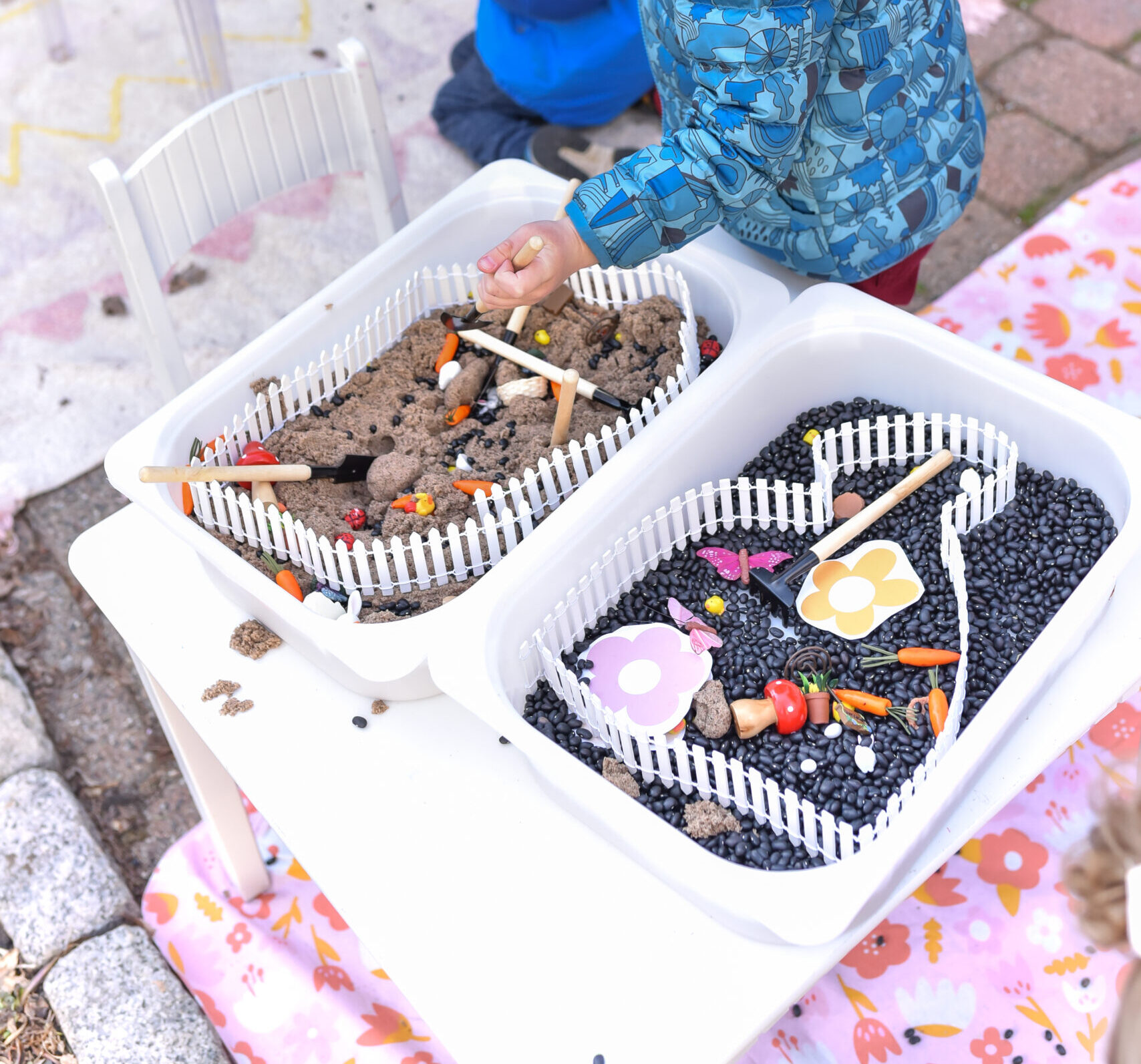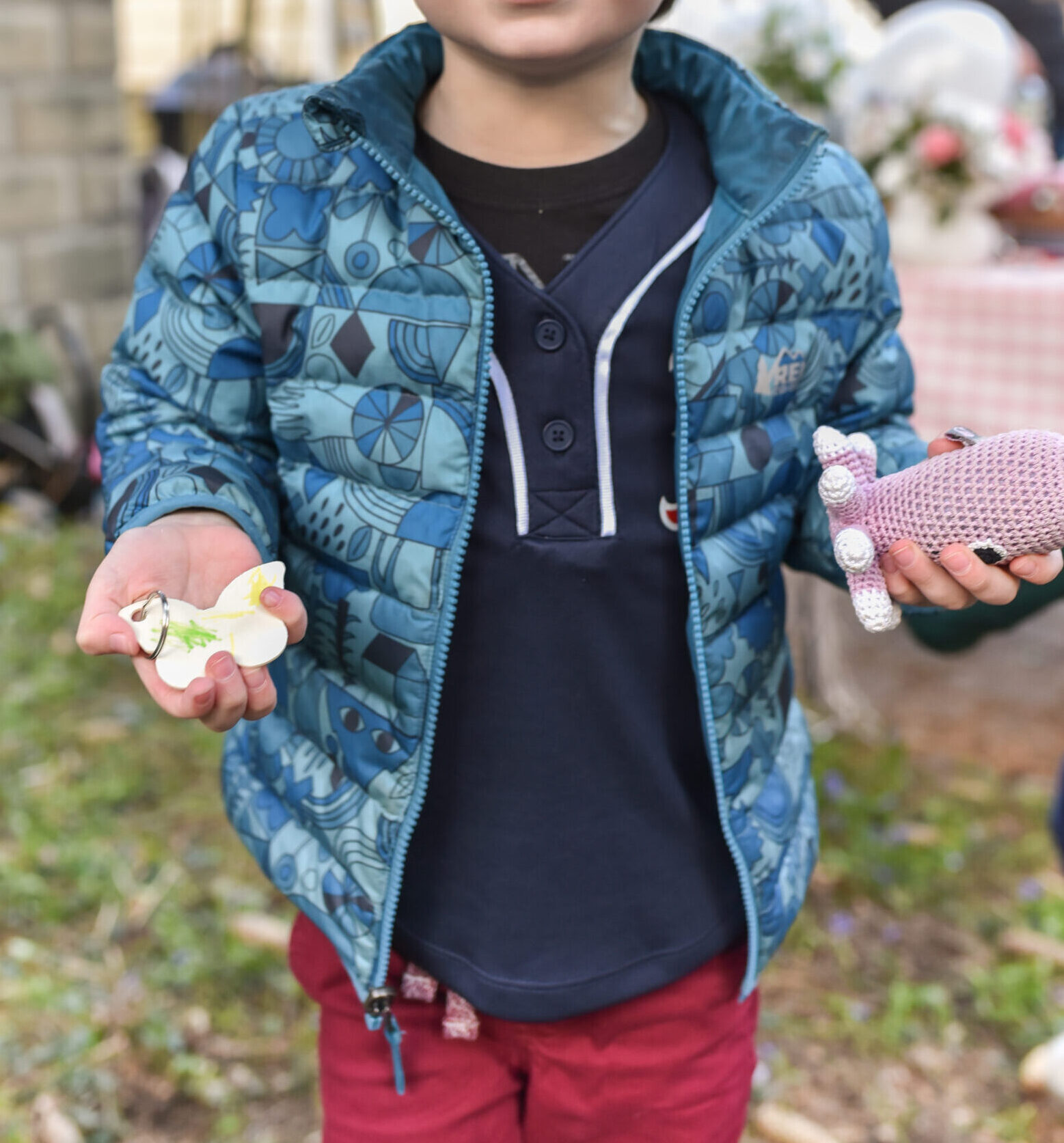 Wood Butterfly Keychain Decorating
We decorated wood butterfly keychains that I found at Michaels with paint pens, daisy stickers, and rhinestones.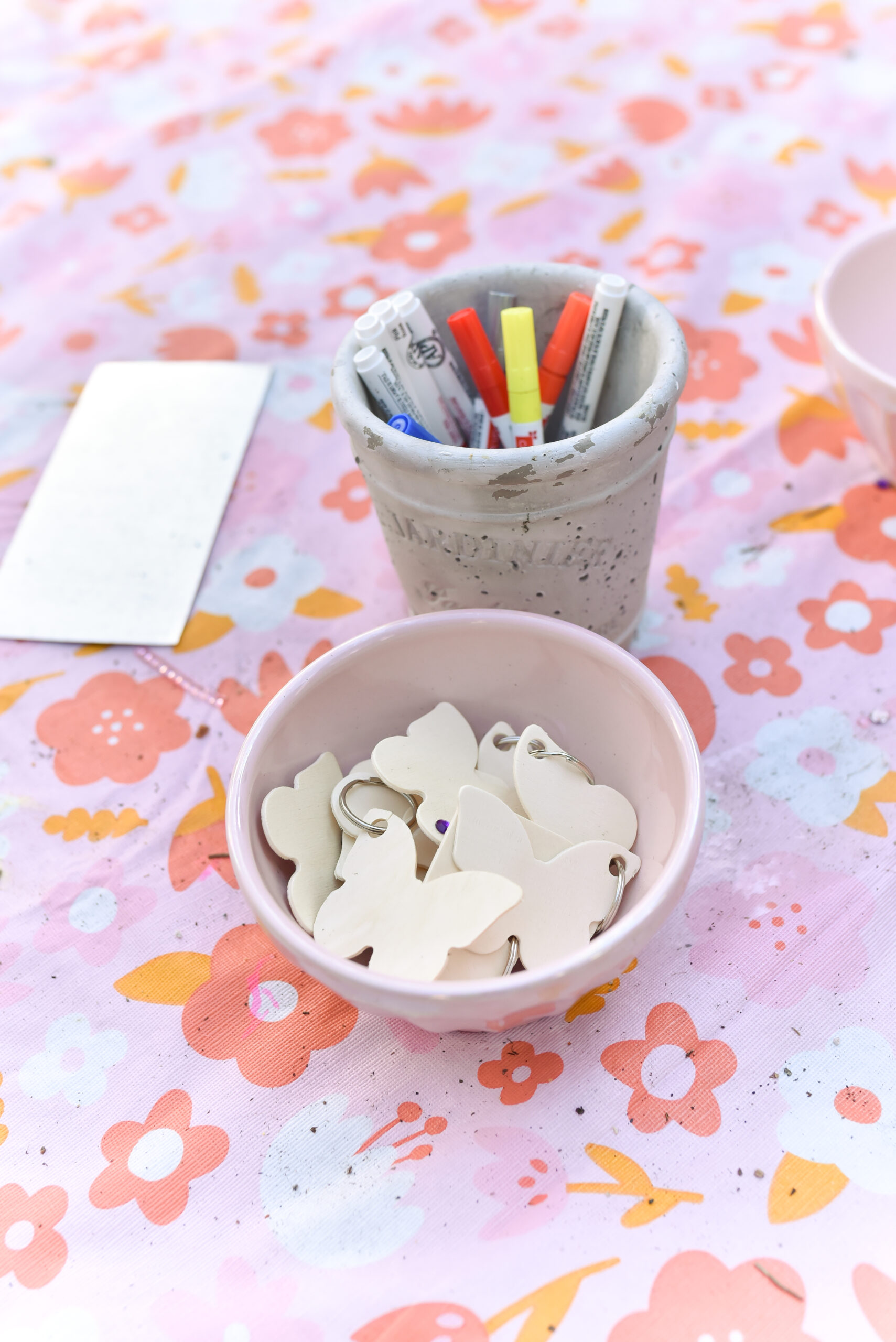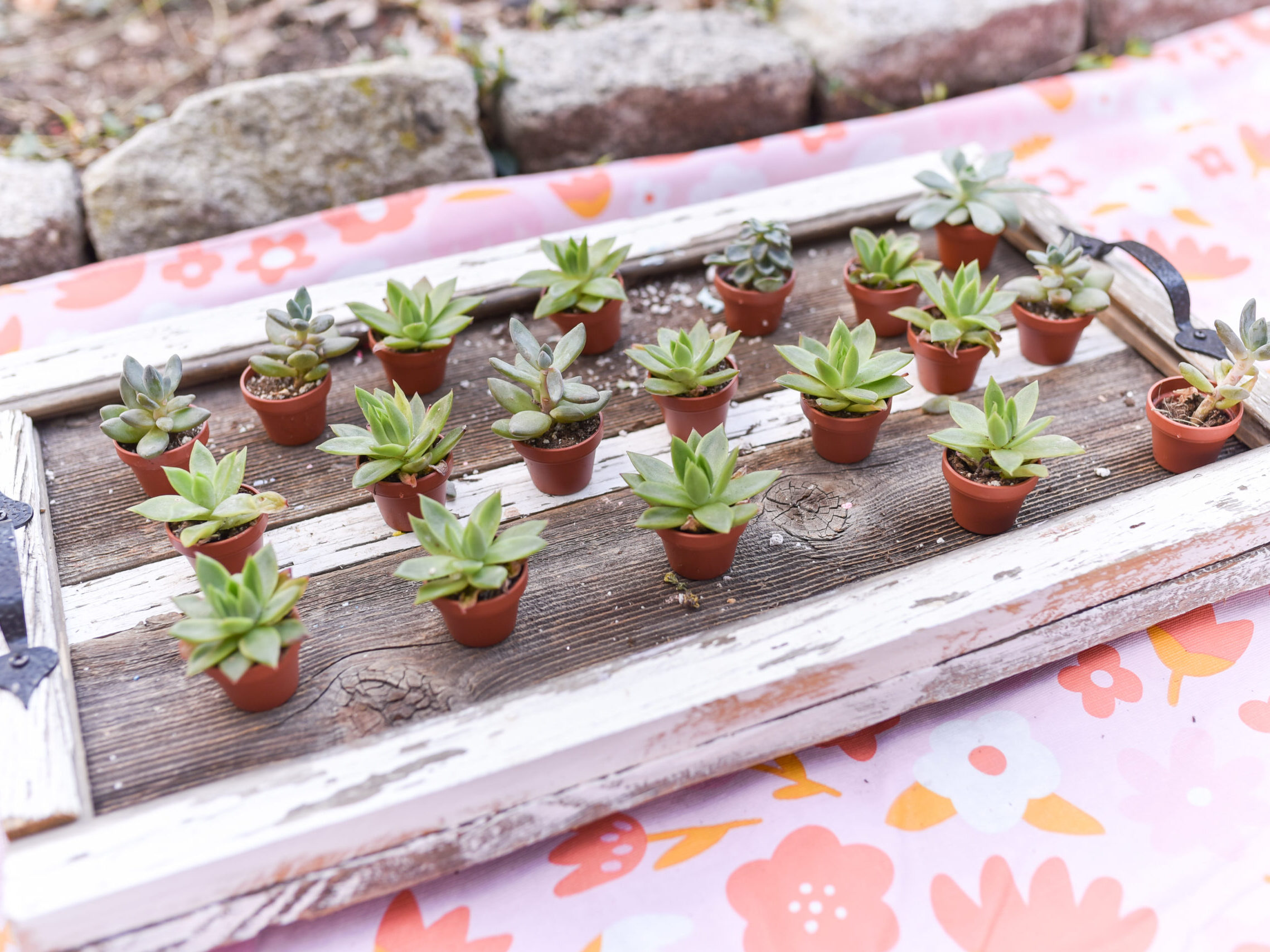 The kids also used the paint pens and rhinestones to decorate little potted succulents we had set up for each kiddo to take home as a garden party favor.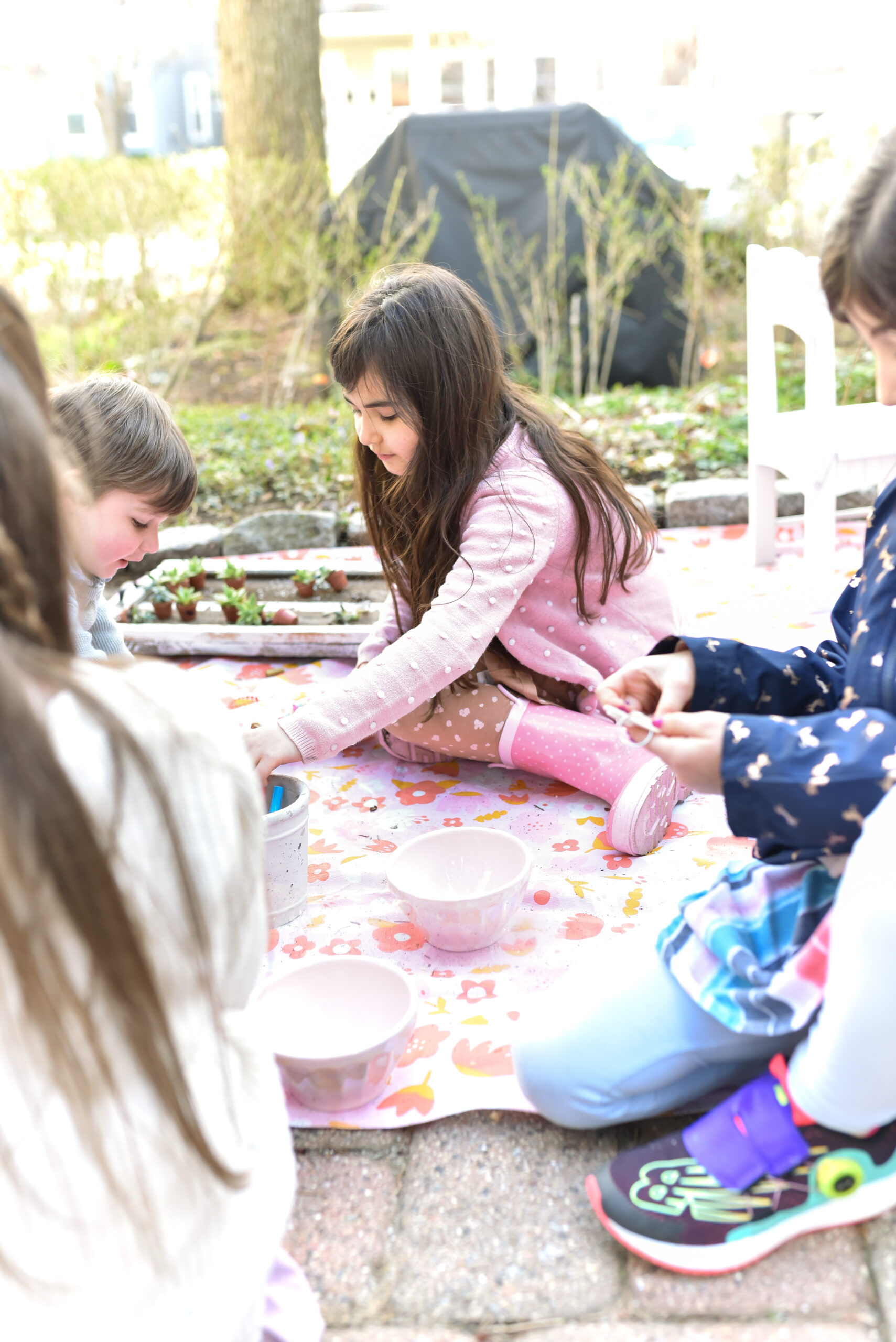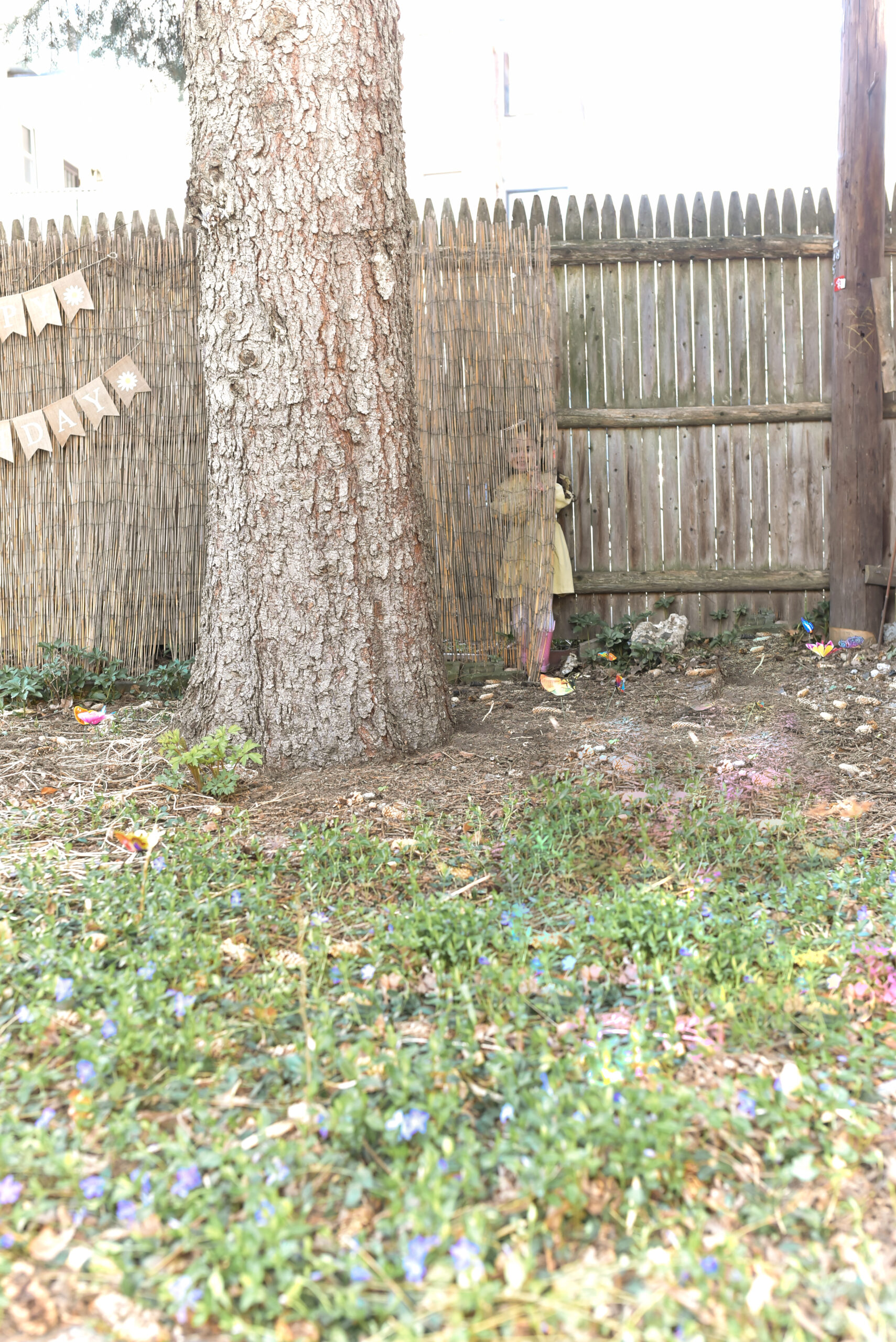 There were also butterfly garden stakes decorating our whole backyard that the kids had a great time finding and hiding.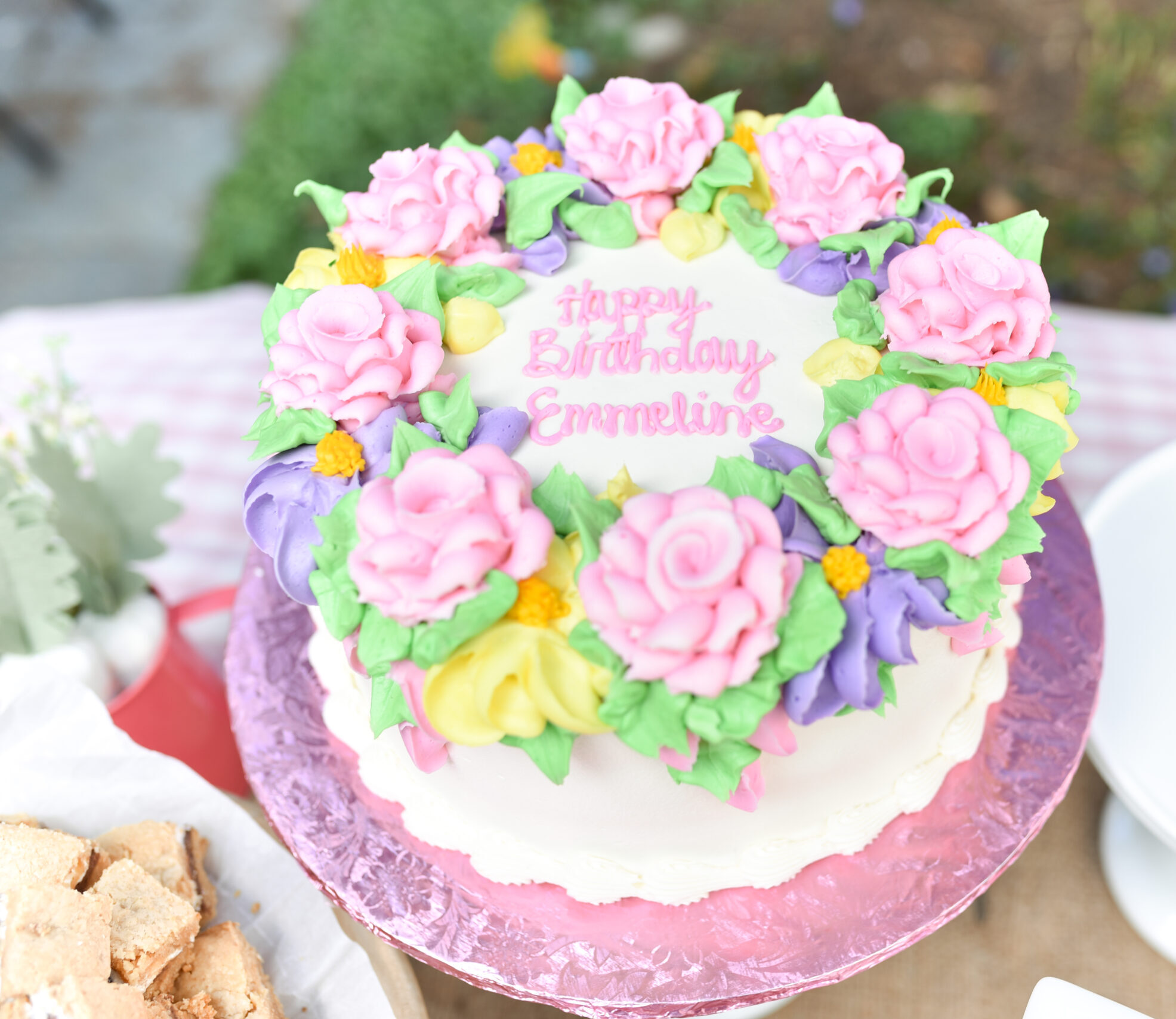 And of course, we decorated with a whole lot of flowers.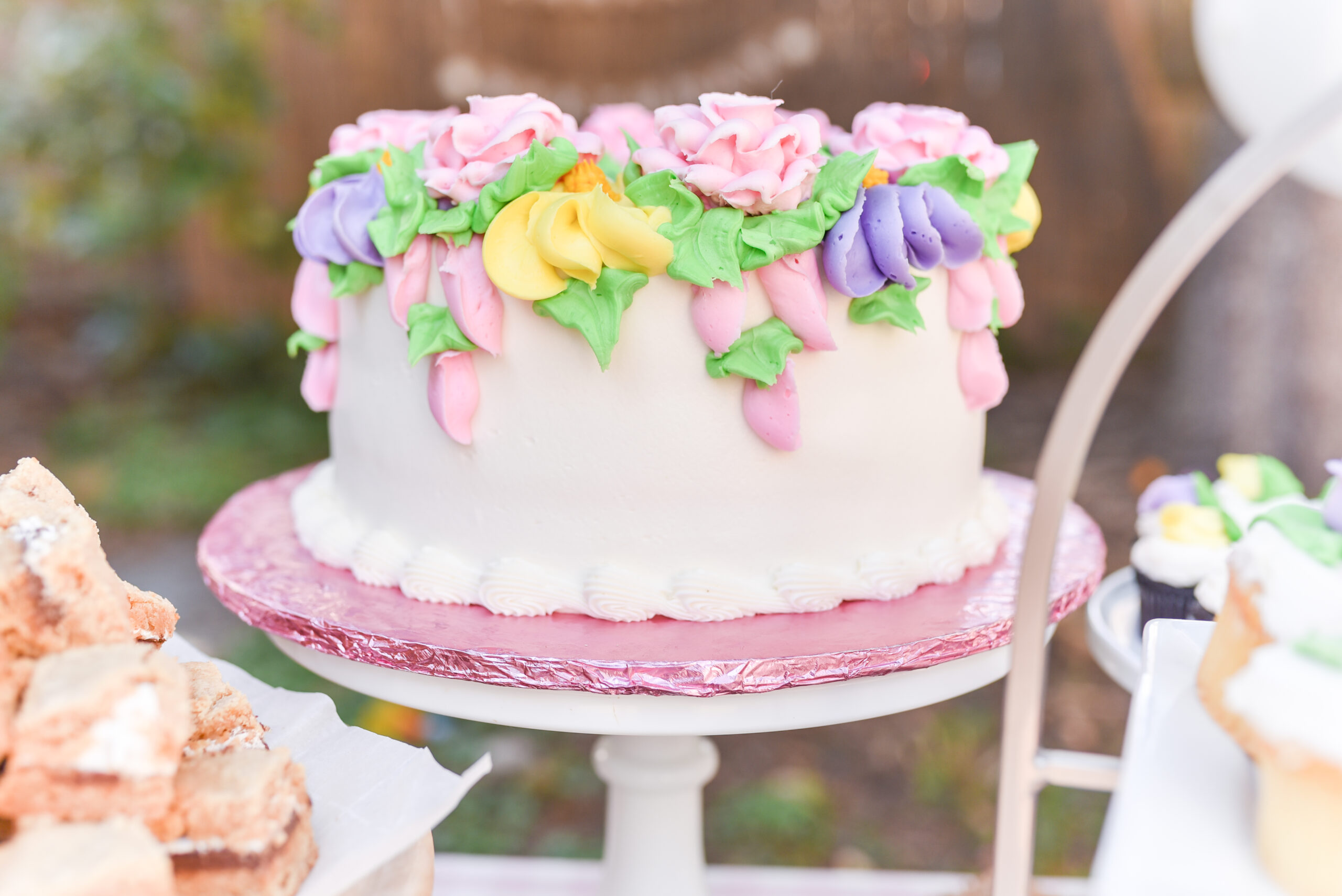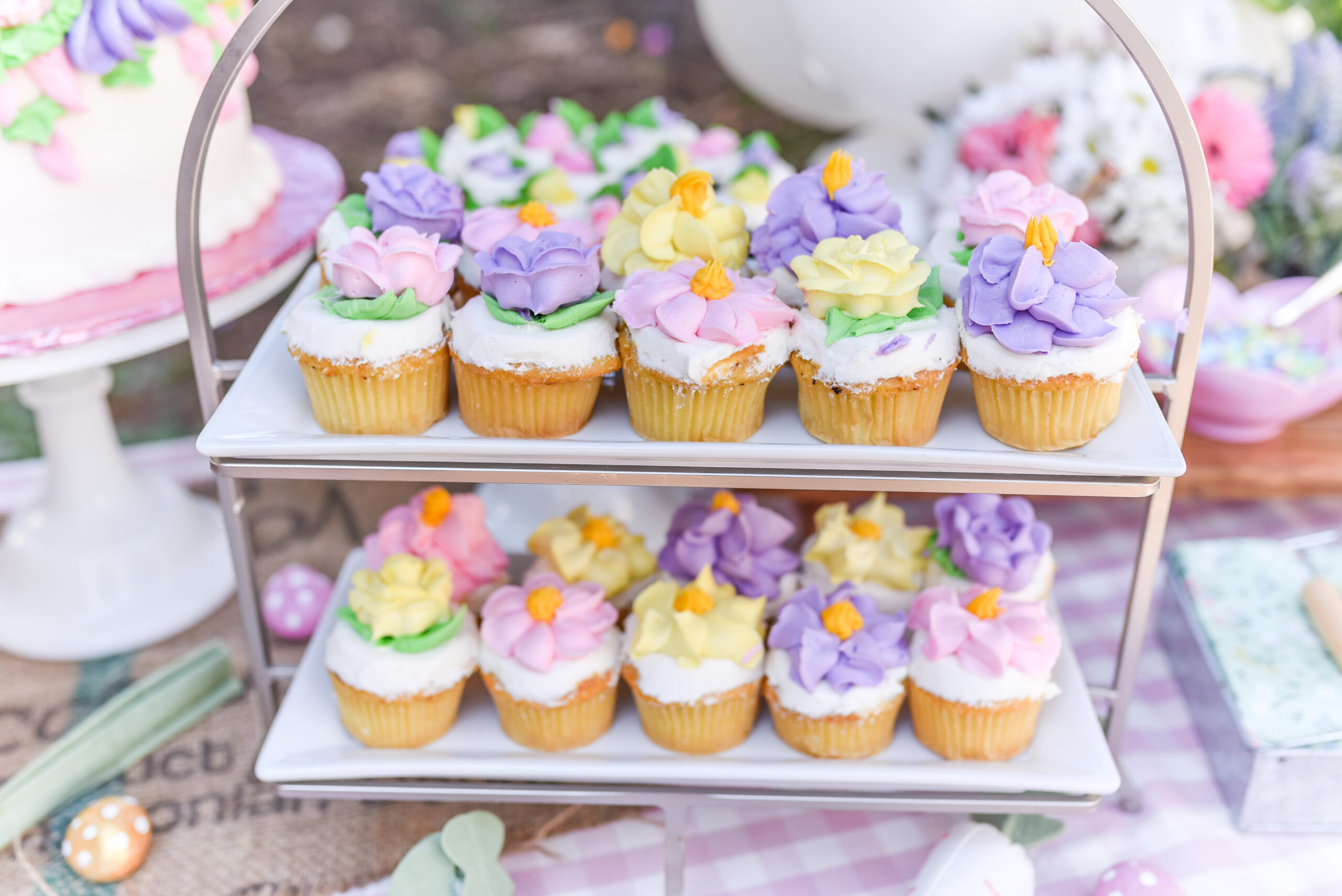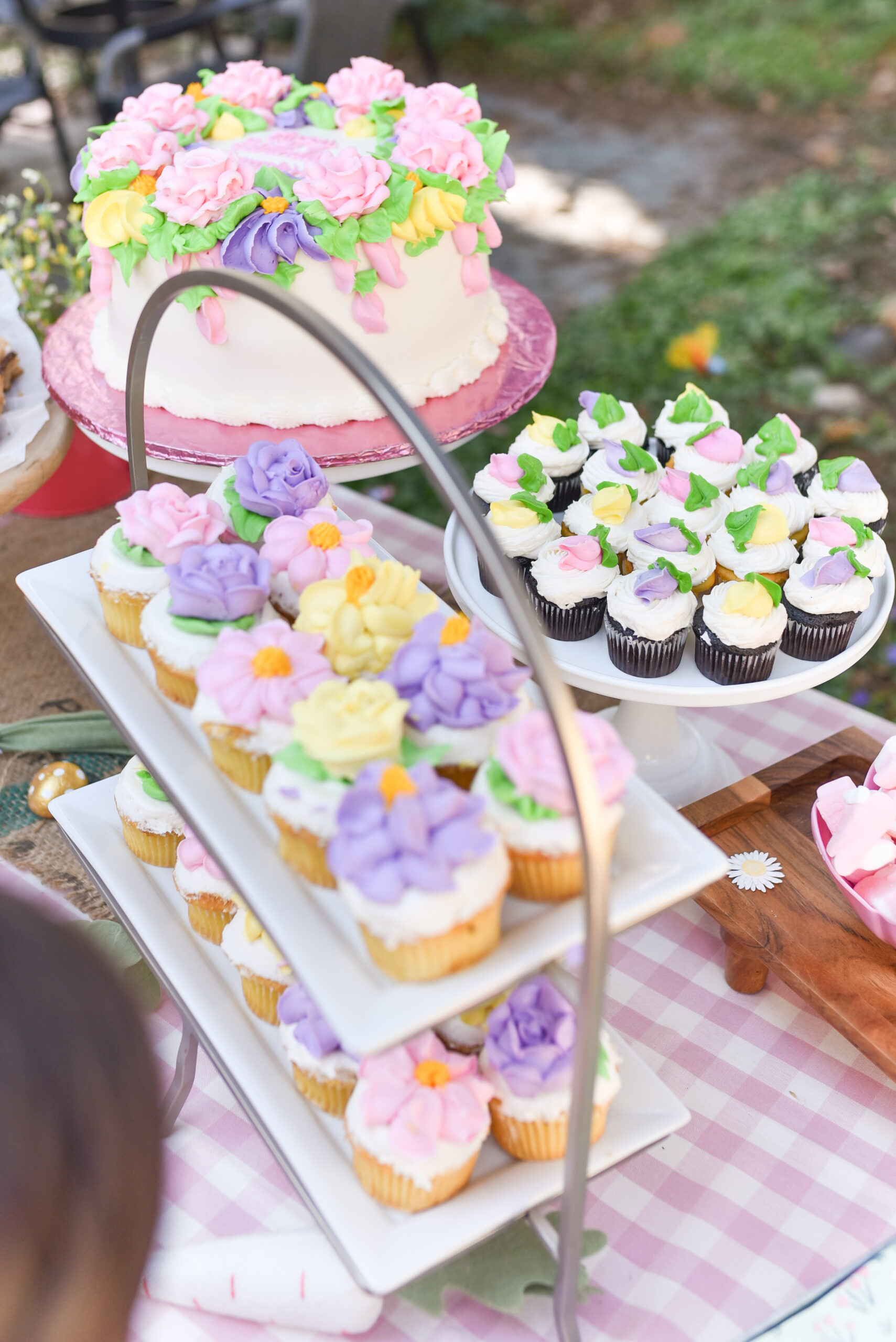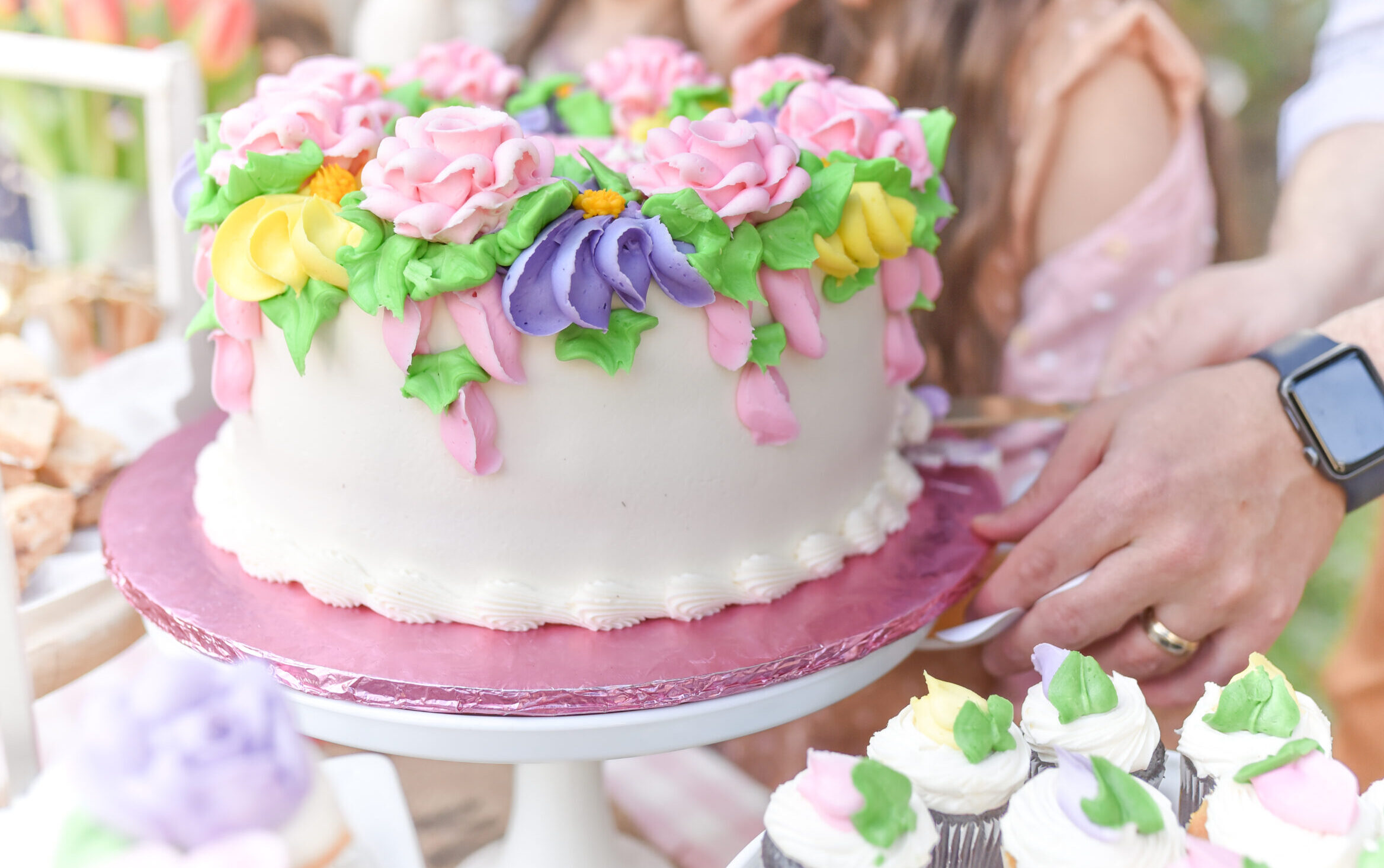 The cakes and adorable flower cupcakes were from Party Favors – an amazing bakery in Brookline. (They were amazing enough to provide all of the sweets for our party!)
Seriously, their bakery and party store is epic and I've never had a baked good from there that wasn't amazing.
Also, their birthday party cakes are second to none.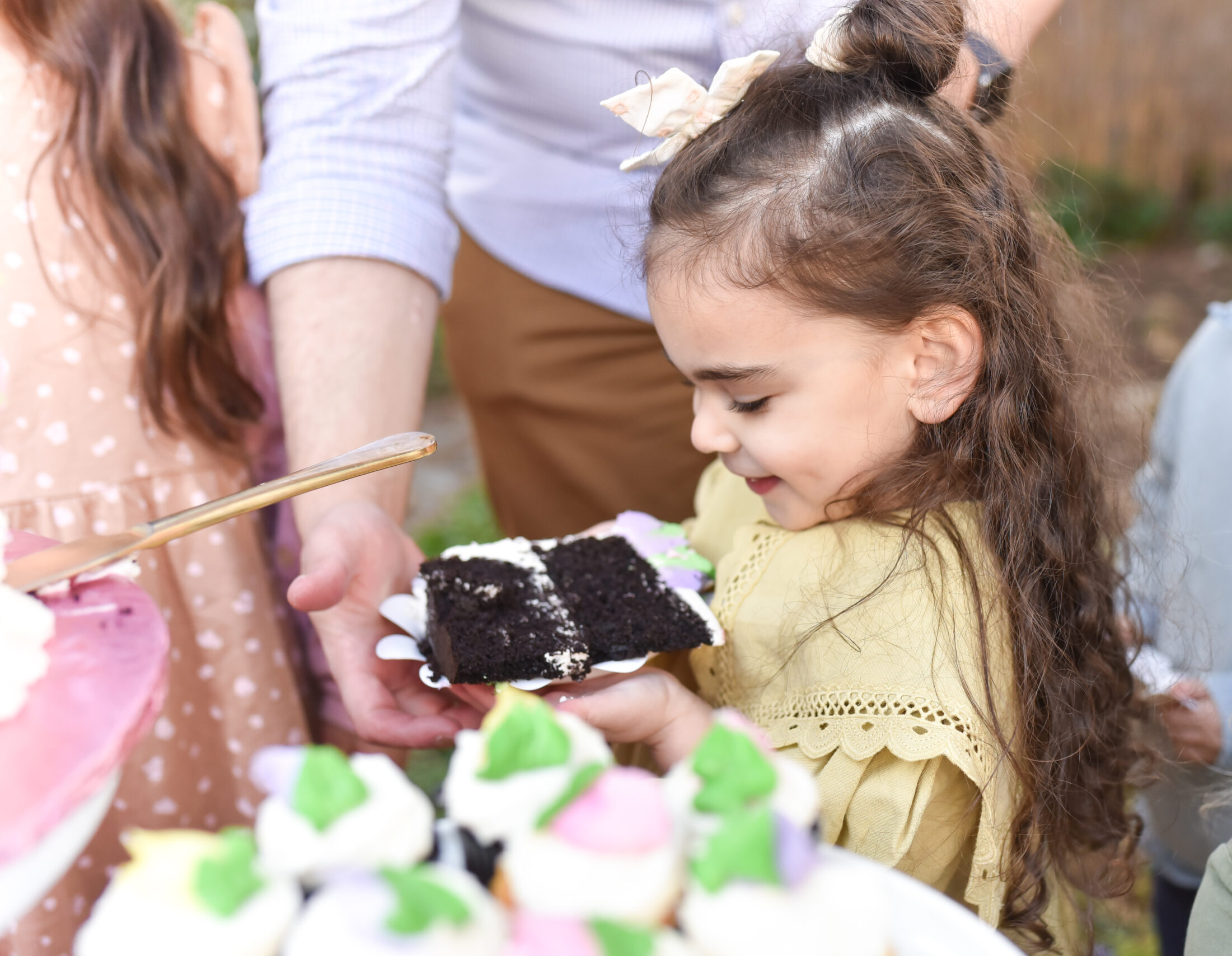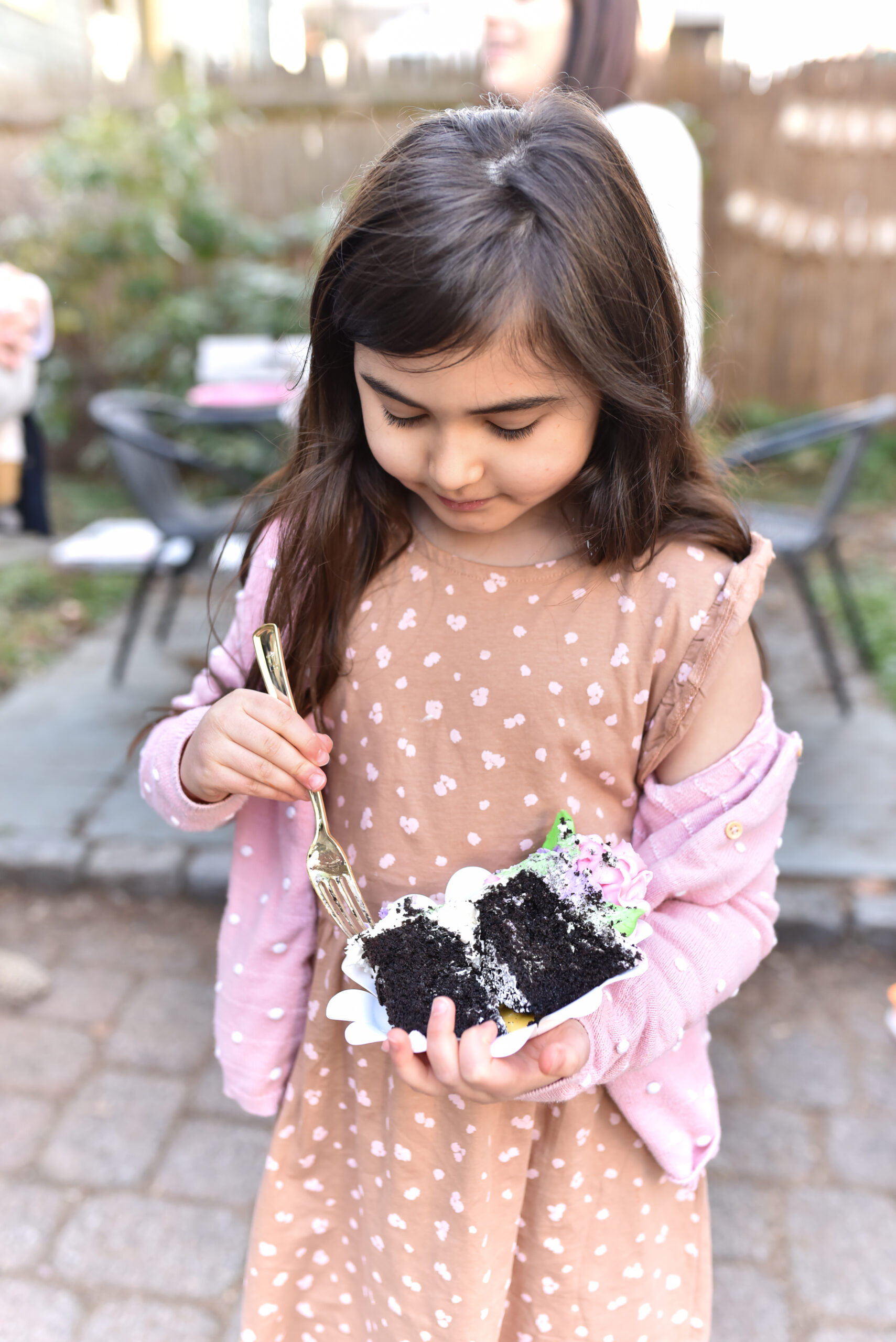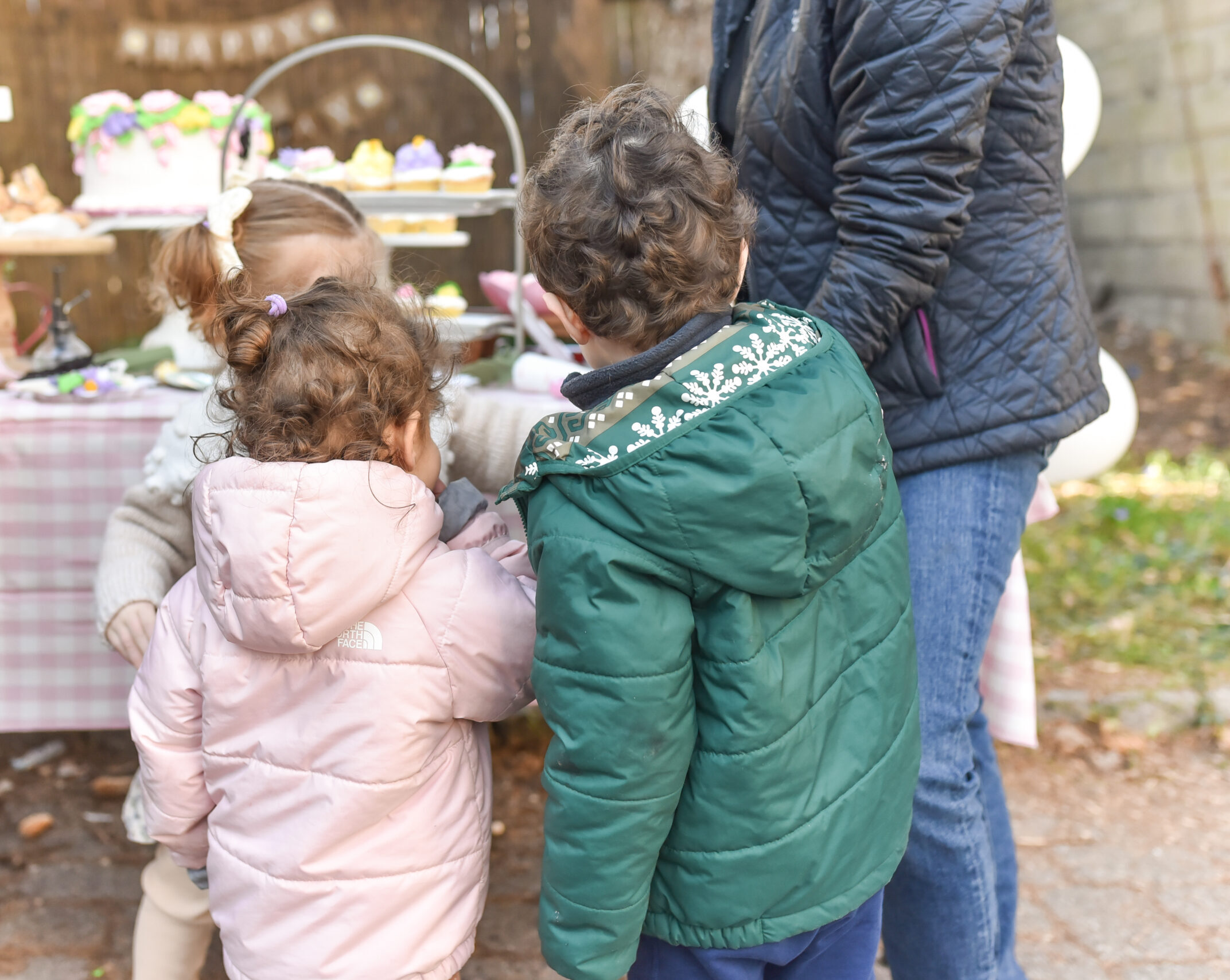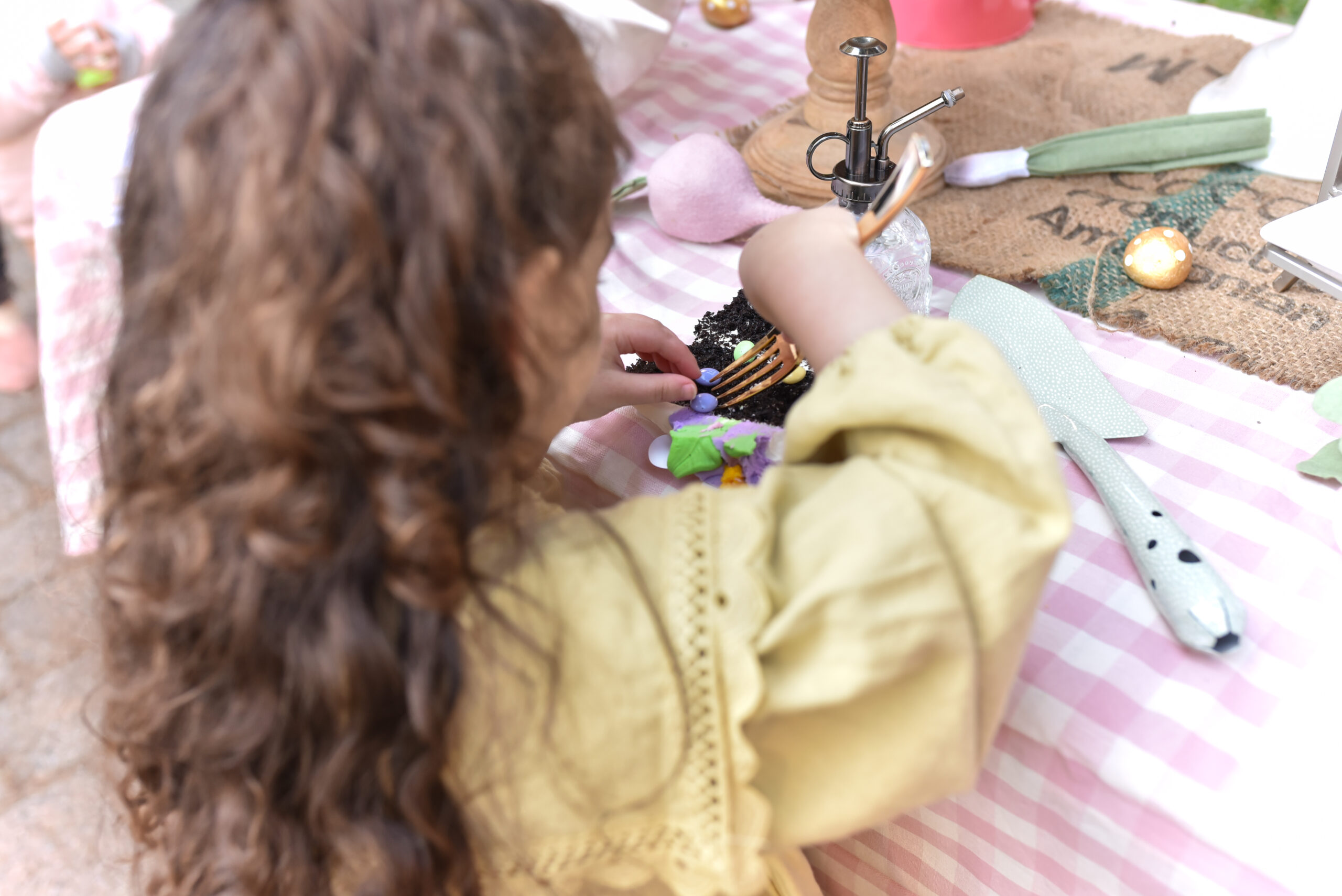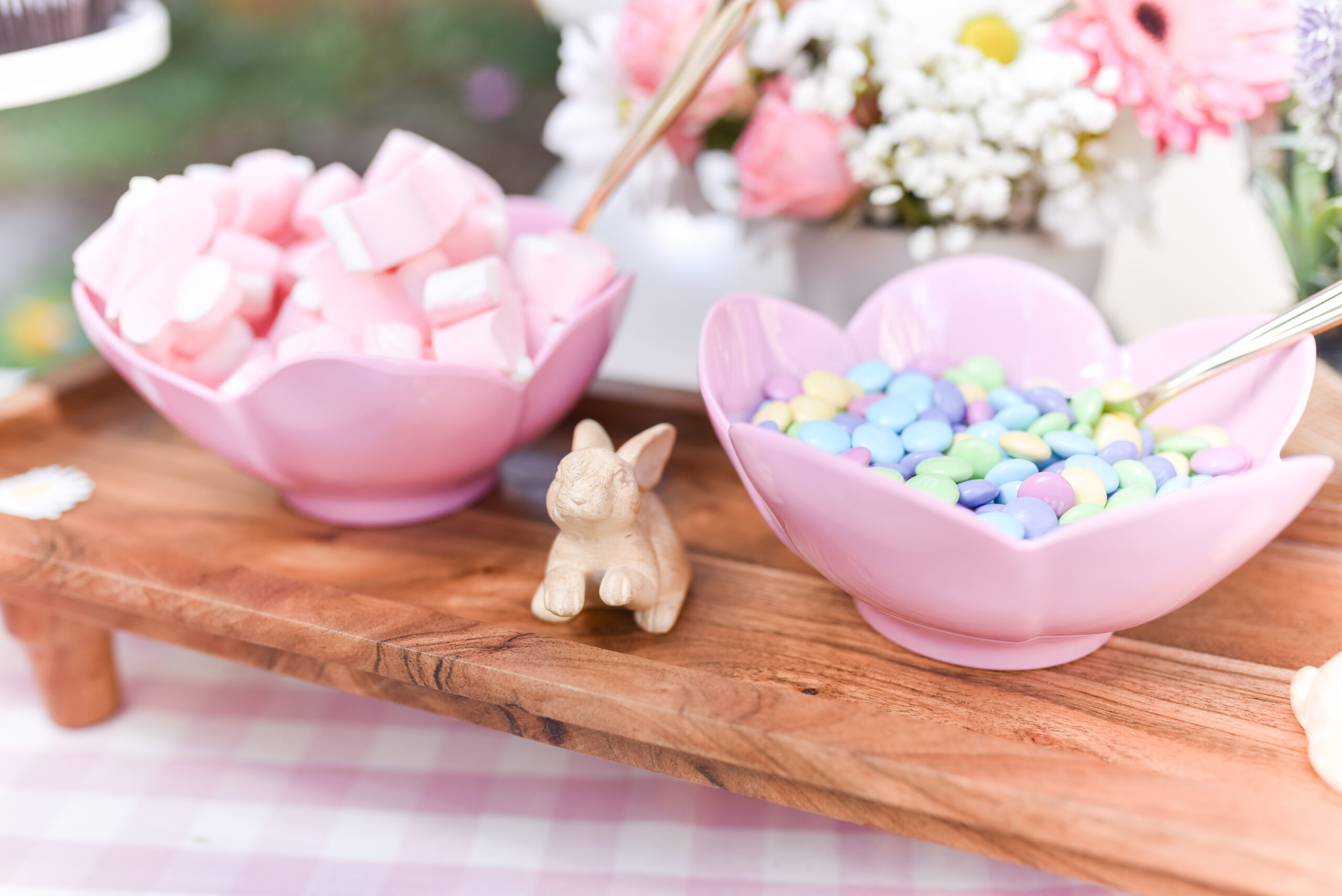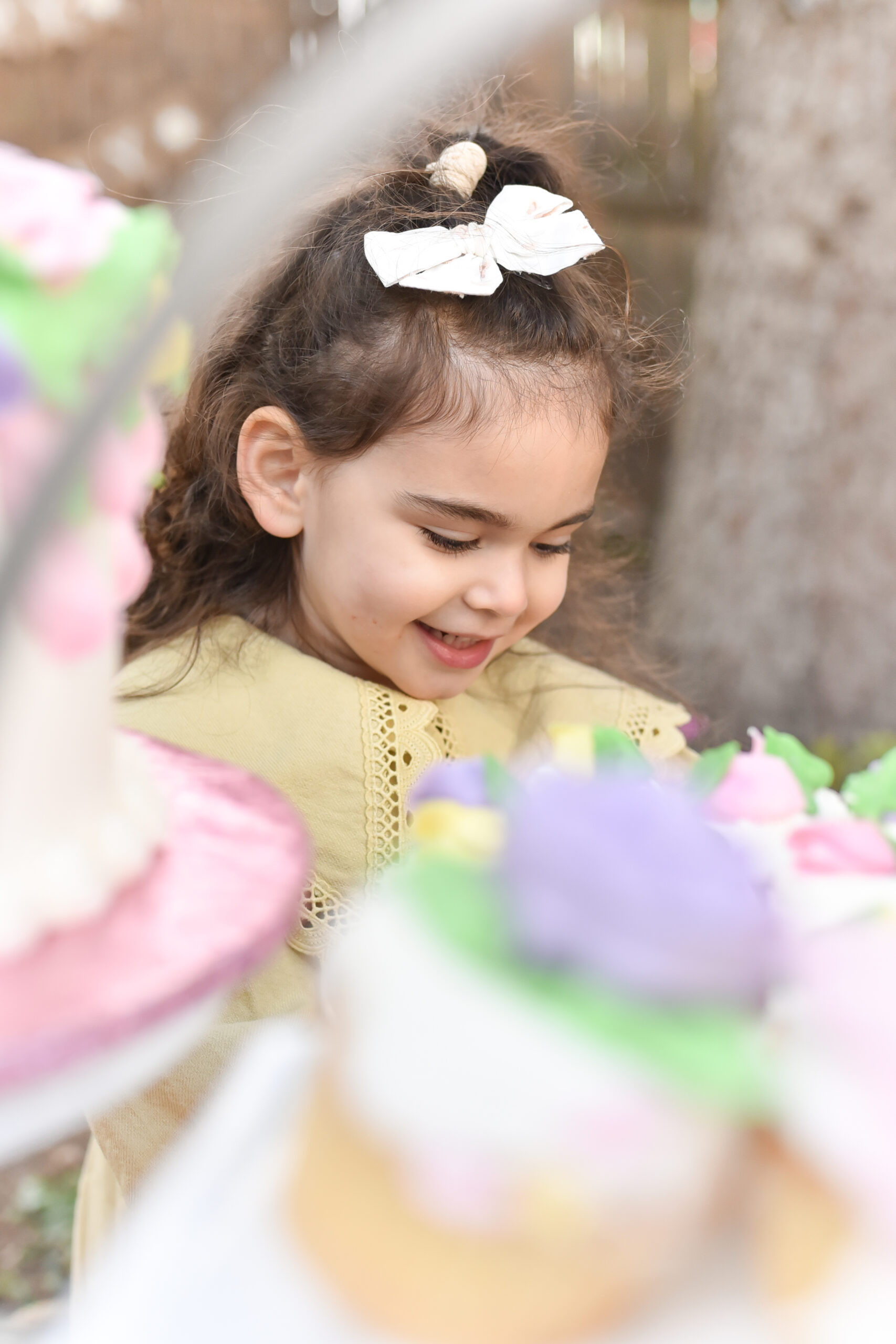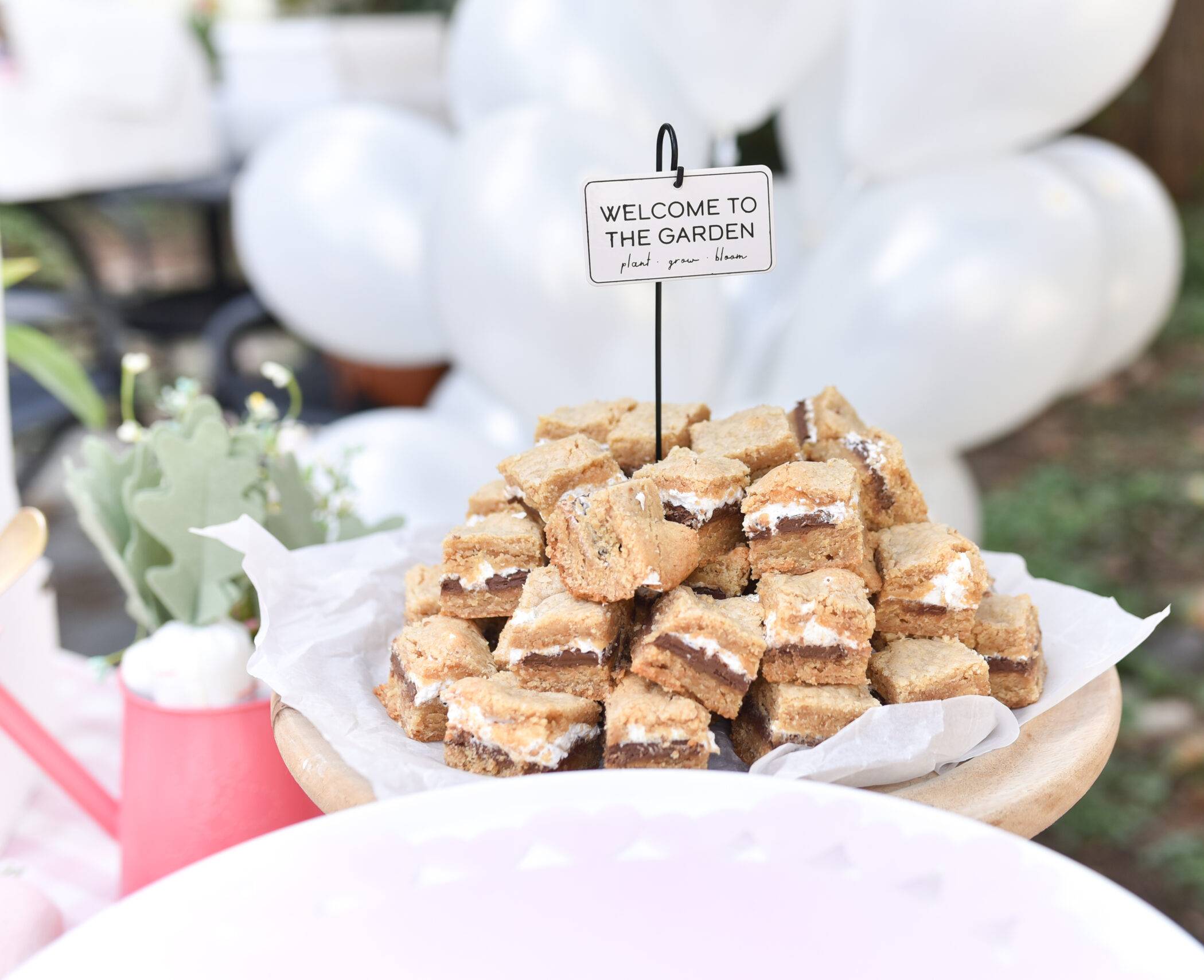 I also baked the fan-favorite s'mores bars because they're always a hit at parties! (Grab the delicious recipe here!)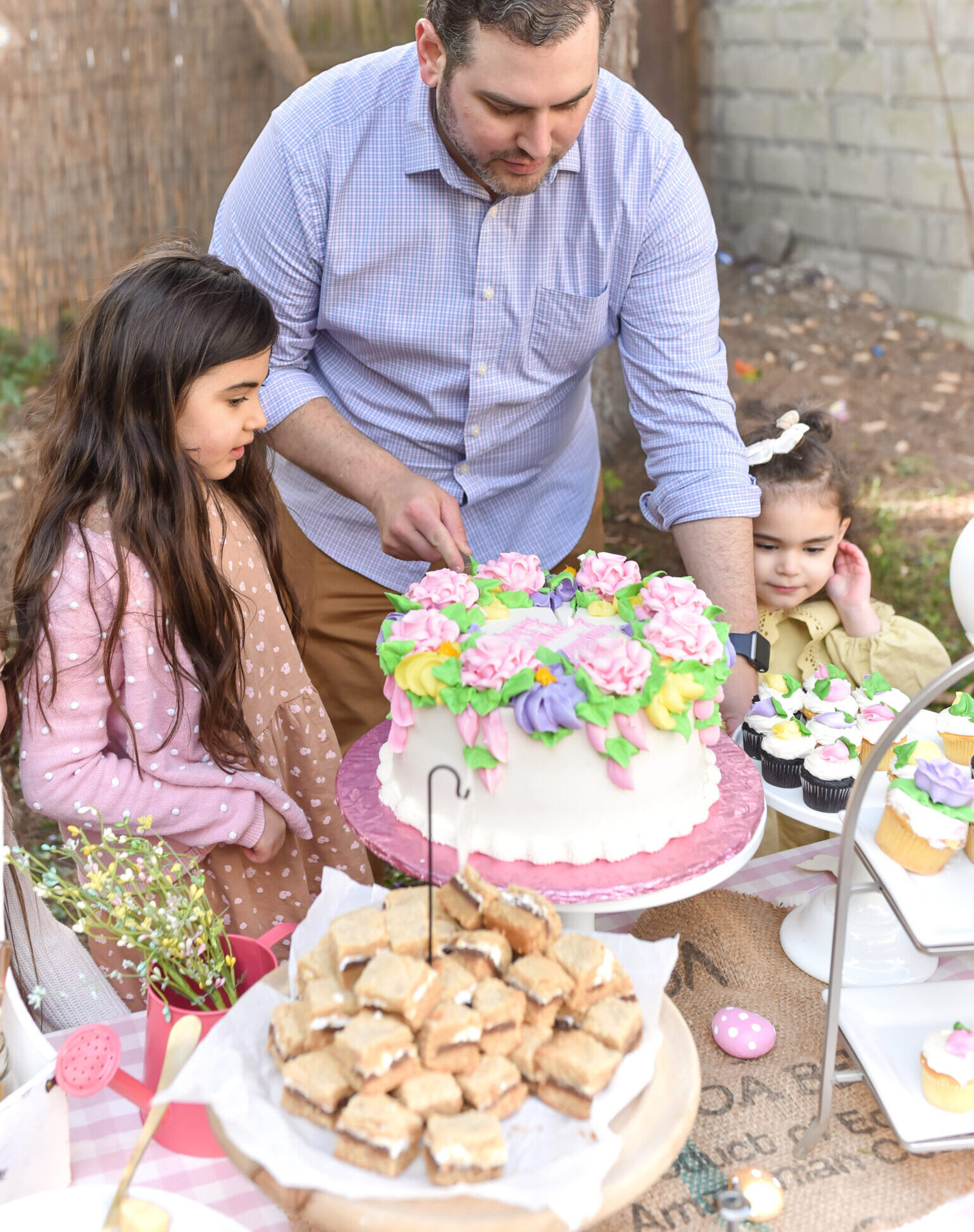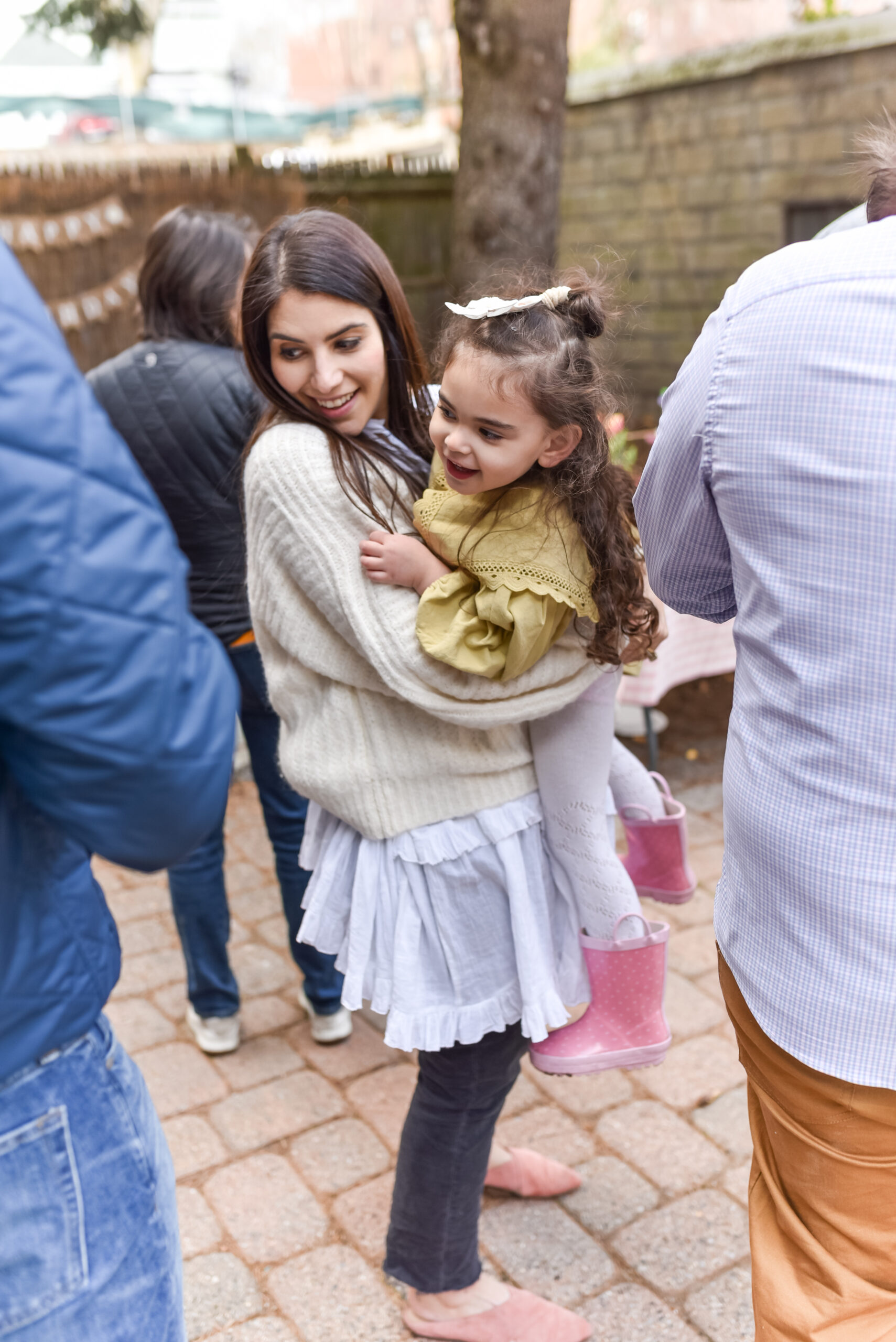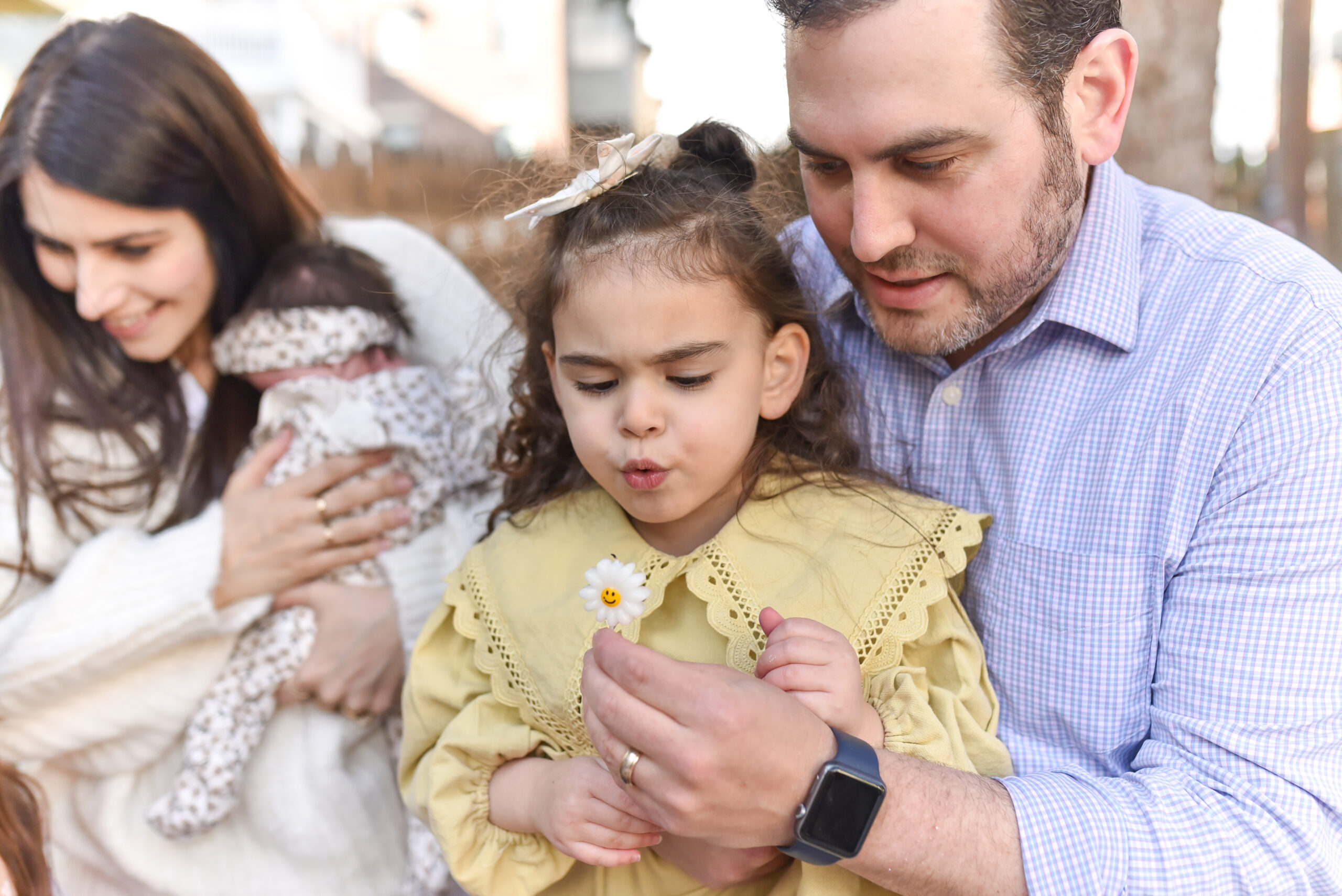 Despite still being pretty new at the time (around 2 months old), Adelaide was so chill throughout the whole party.
And goodness did Emme have a great time! She was so happy to celebrate with her preschool friends and I think we all just really missed having parties at our home.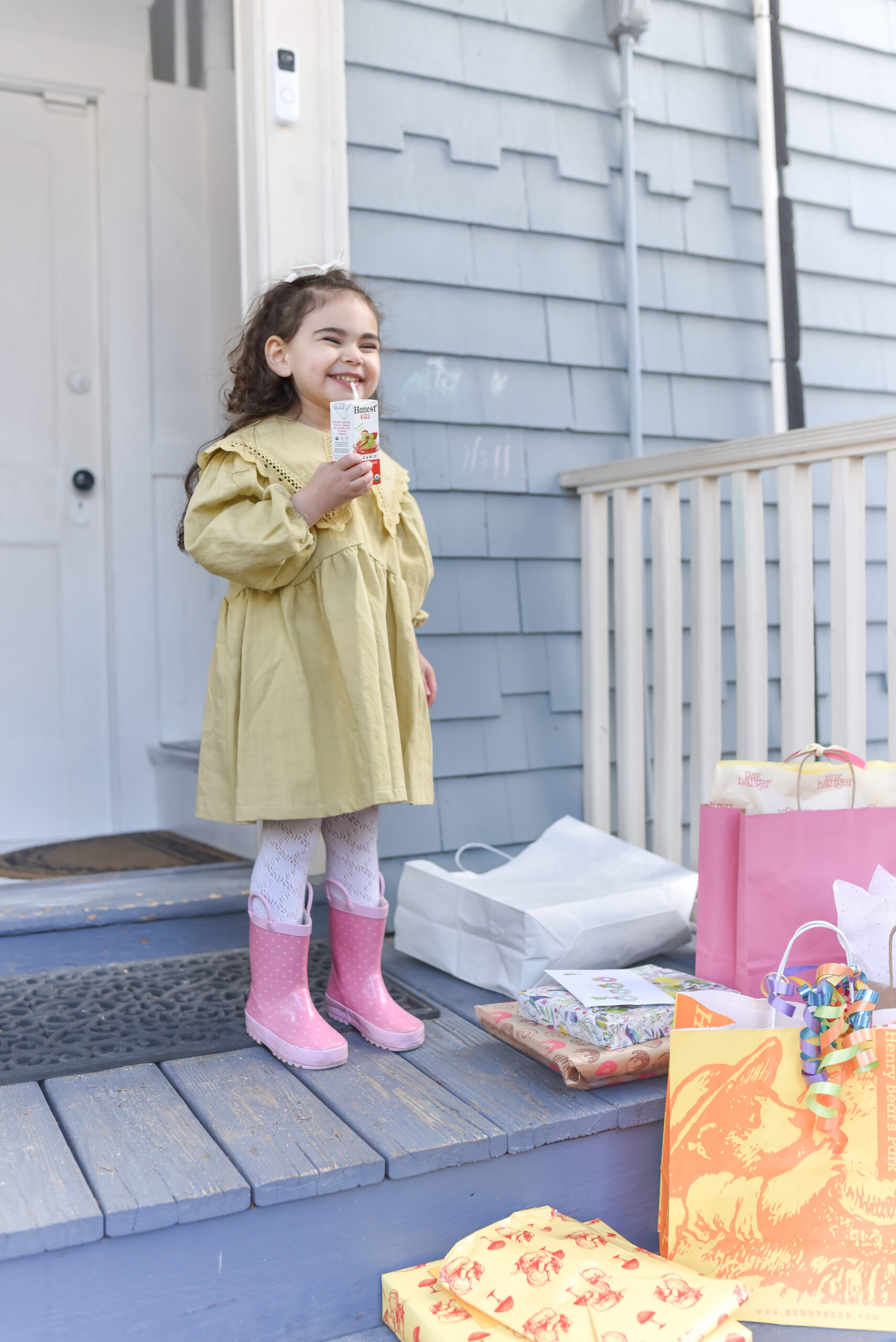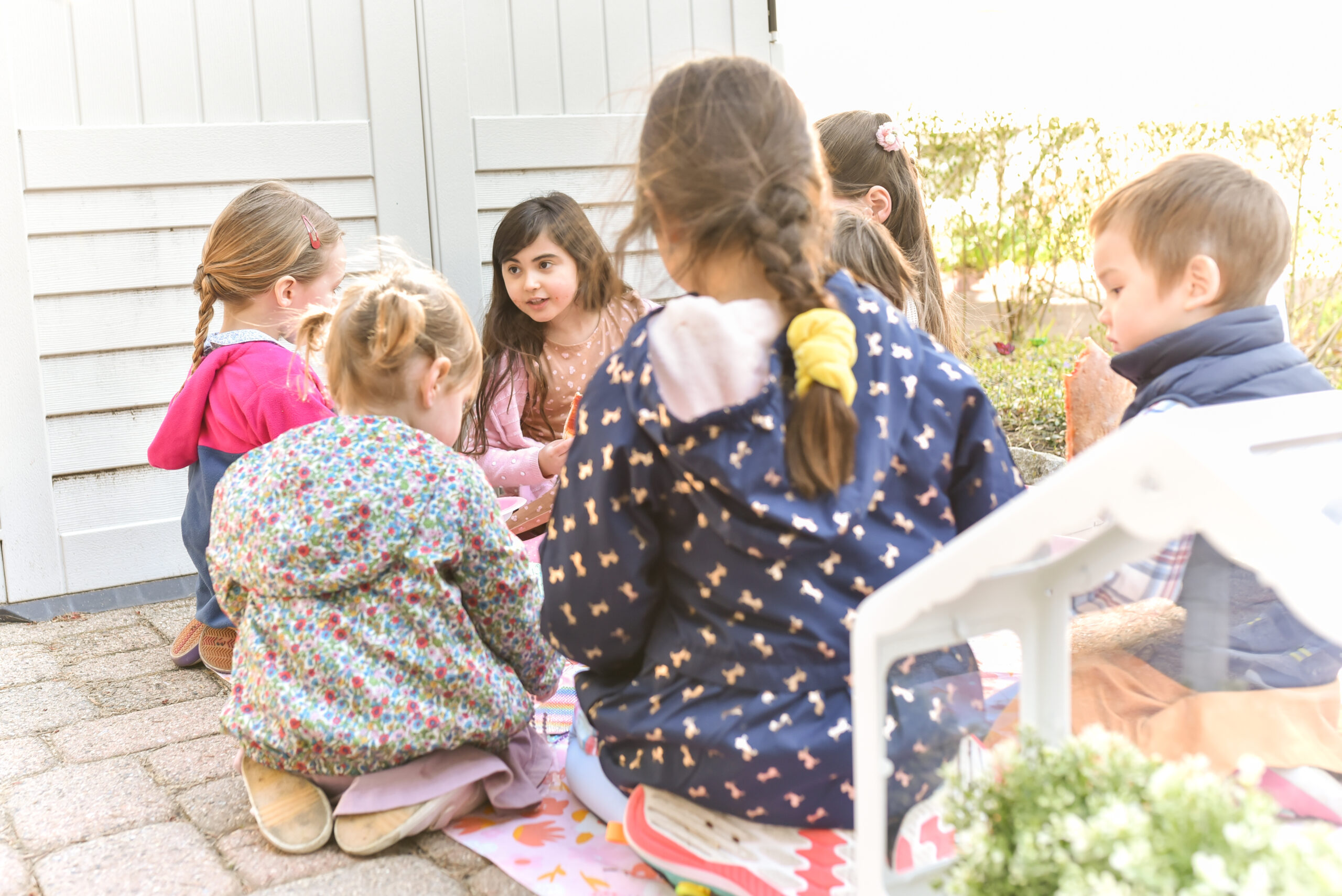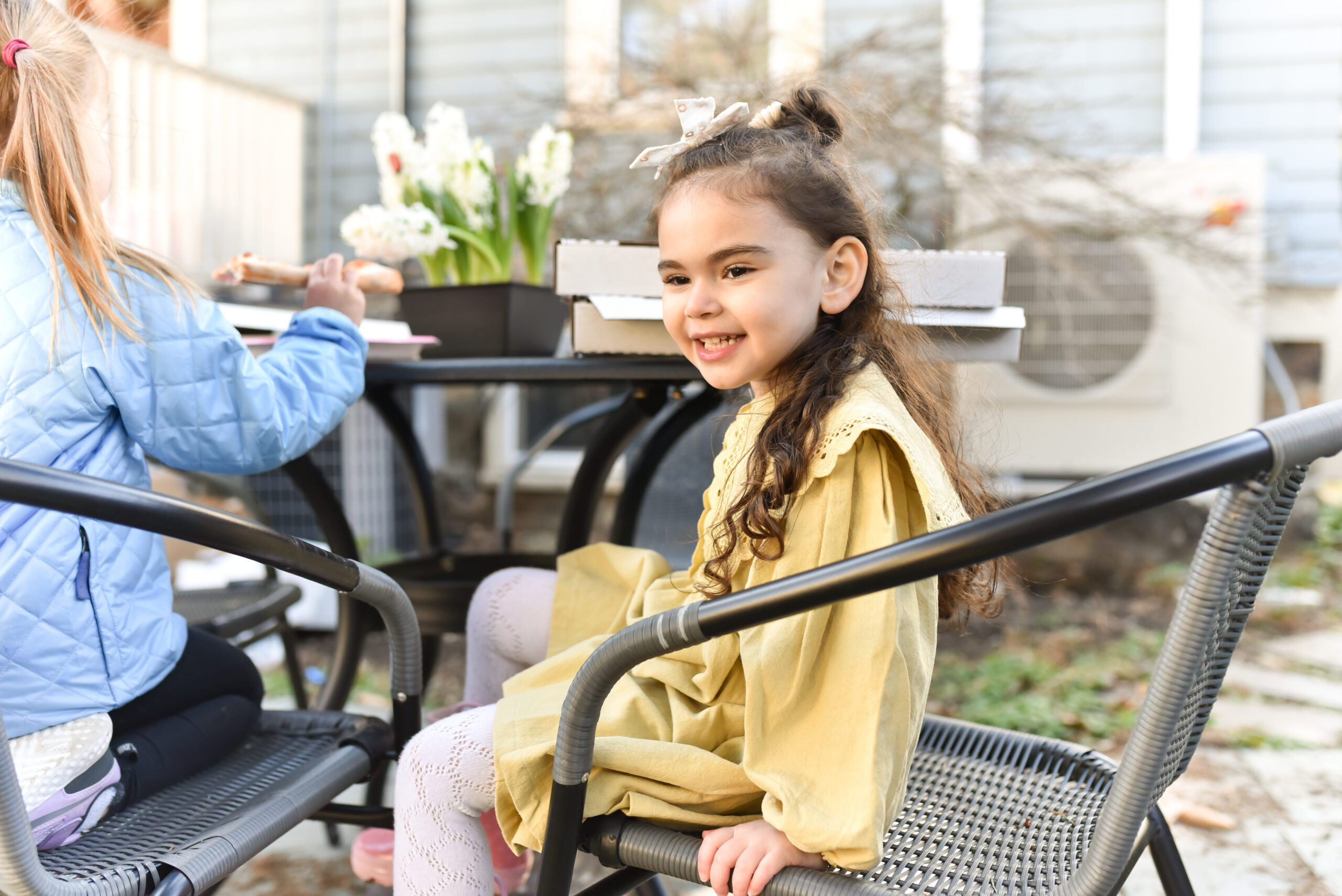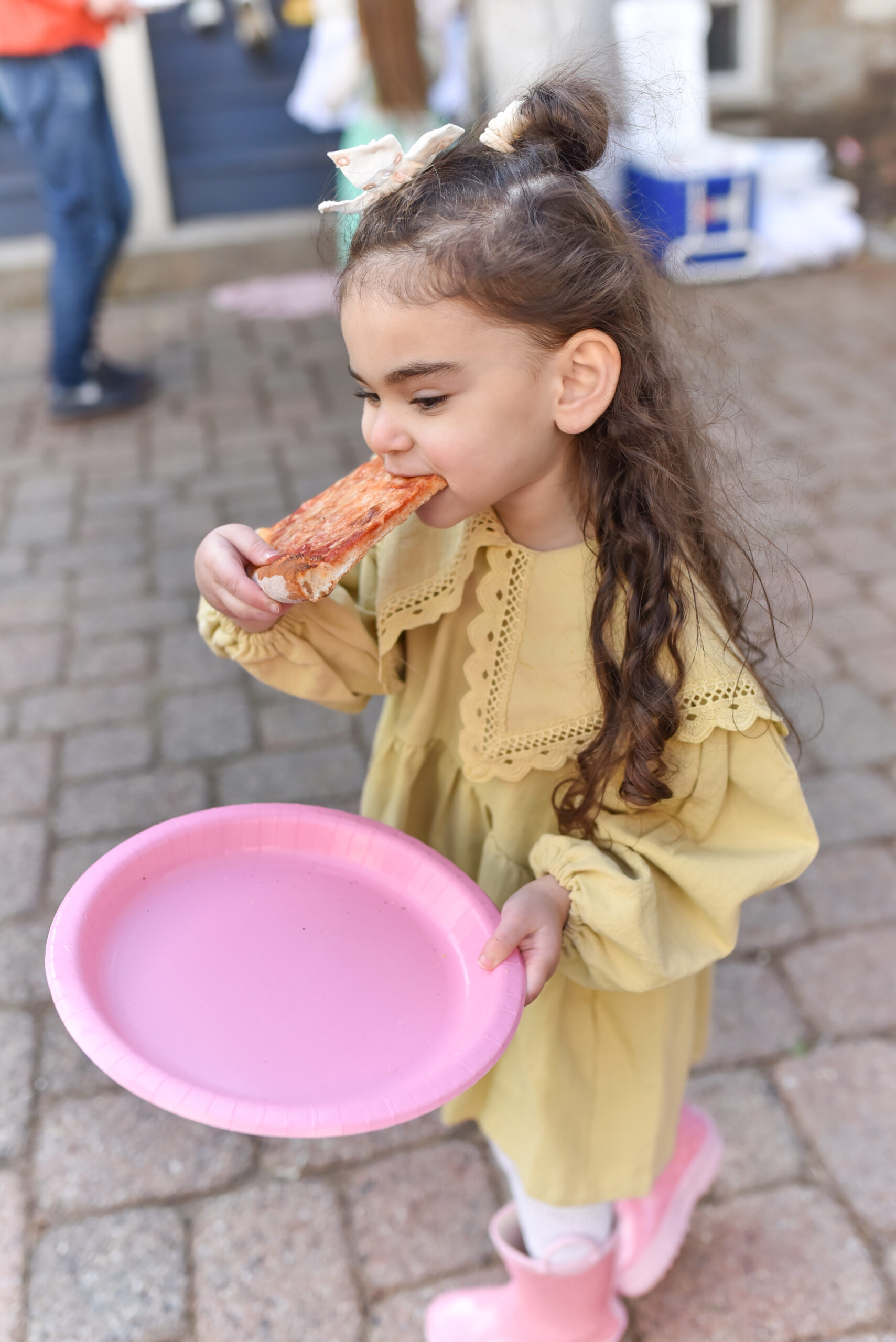 In addition to all of the sweets, we ordered pizza (per Emme's request) and had a big bowl of fruit salad and plenty of candy. We had a drink station with drinks and water for the grownups, plus juice boxes for the kids.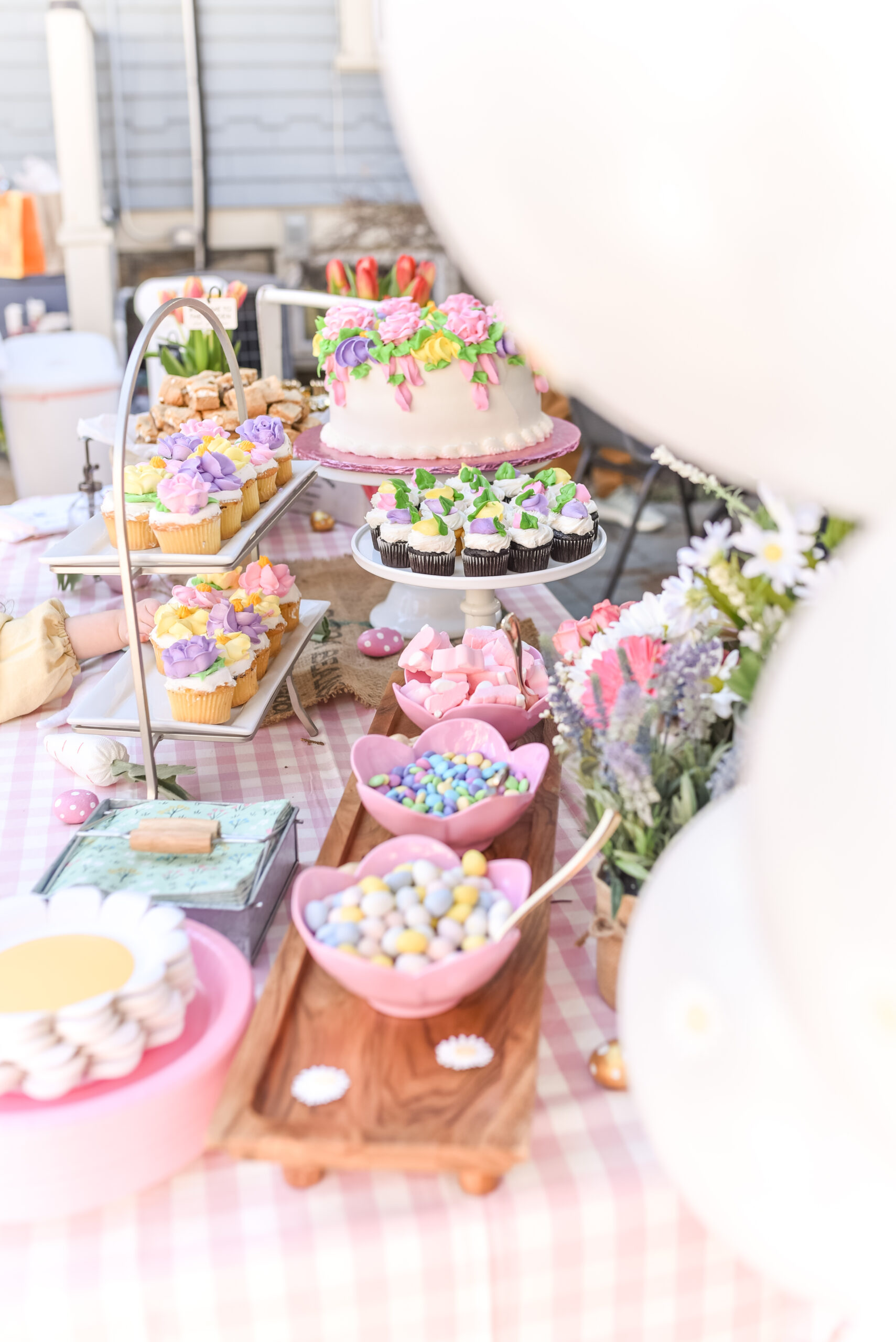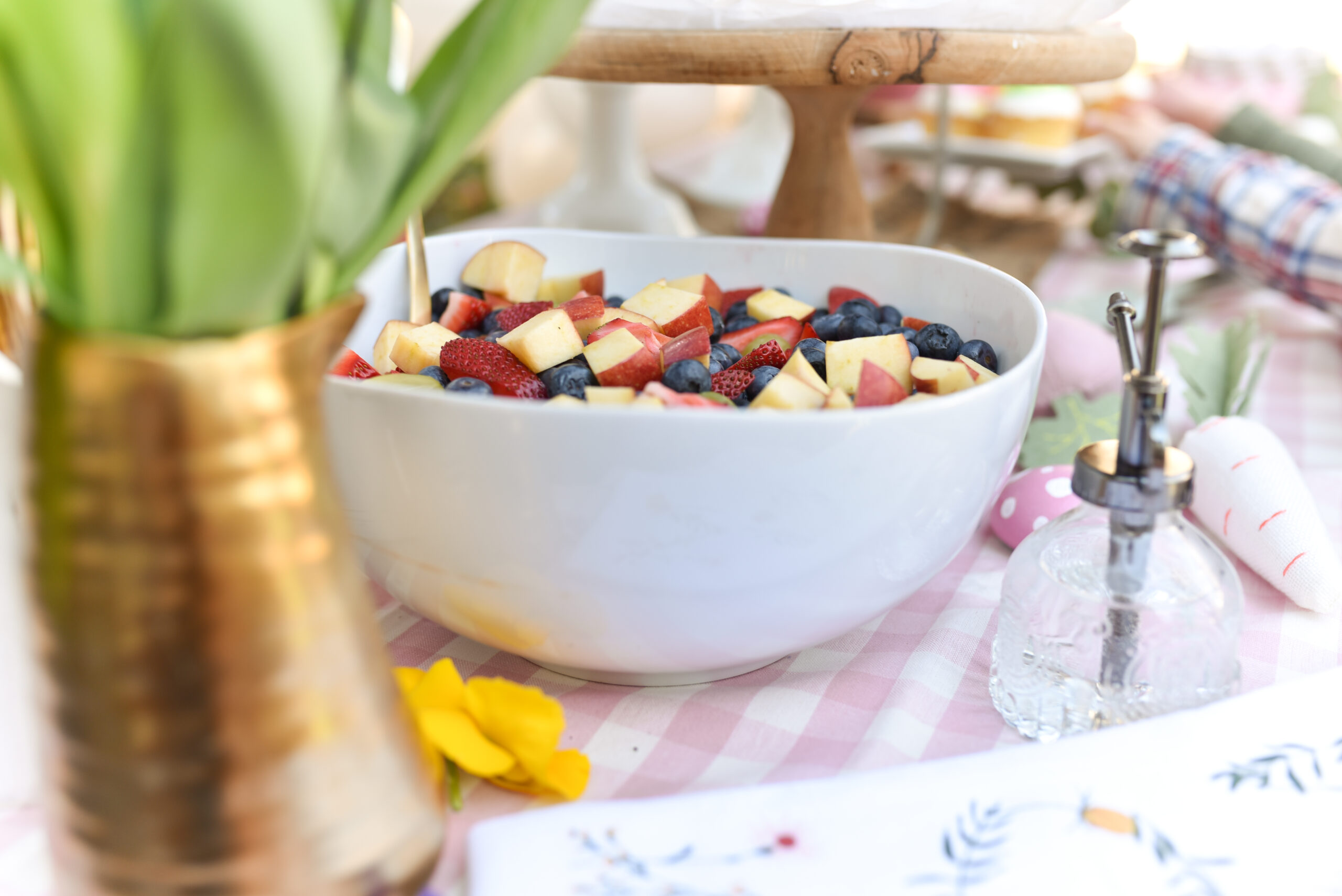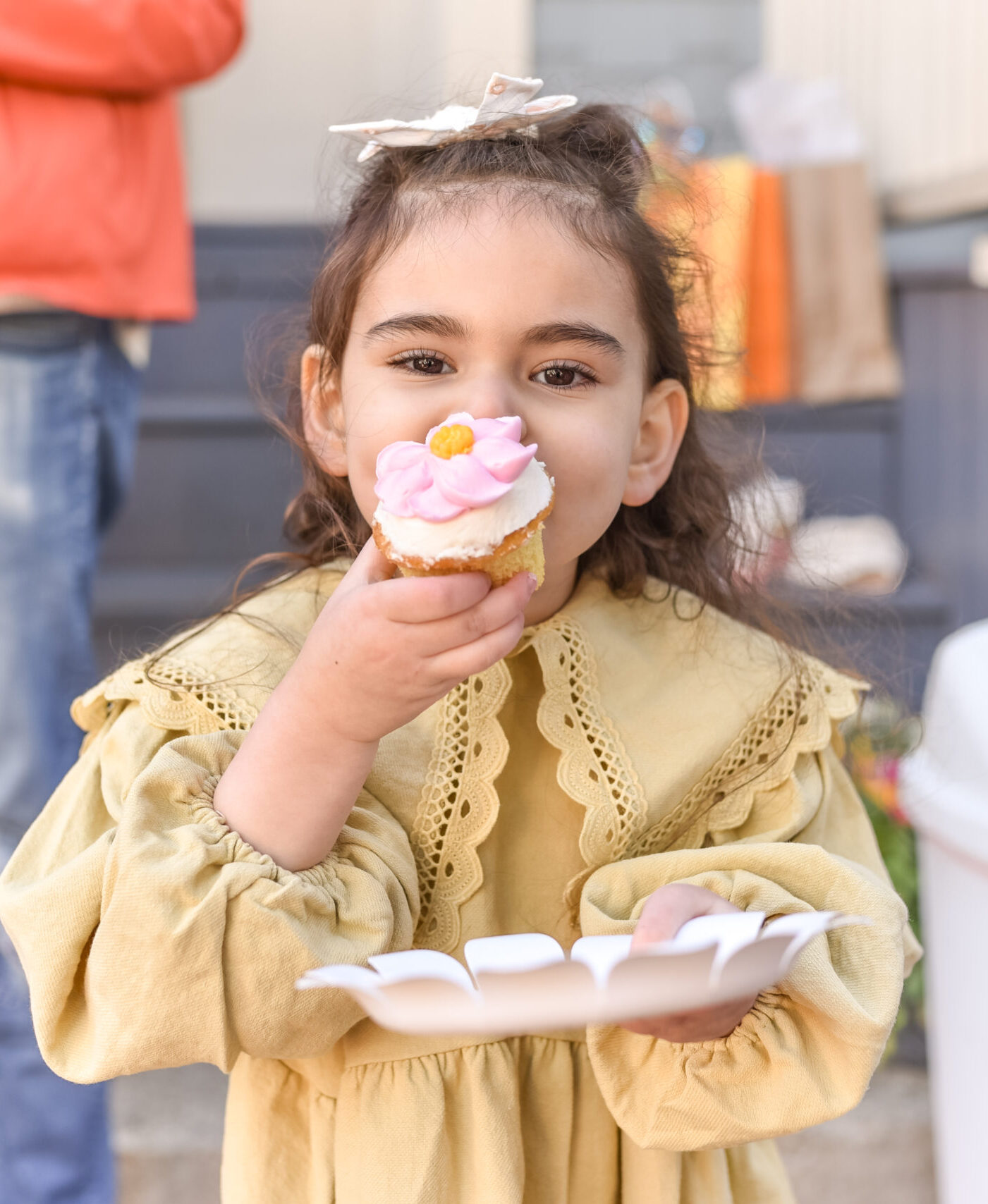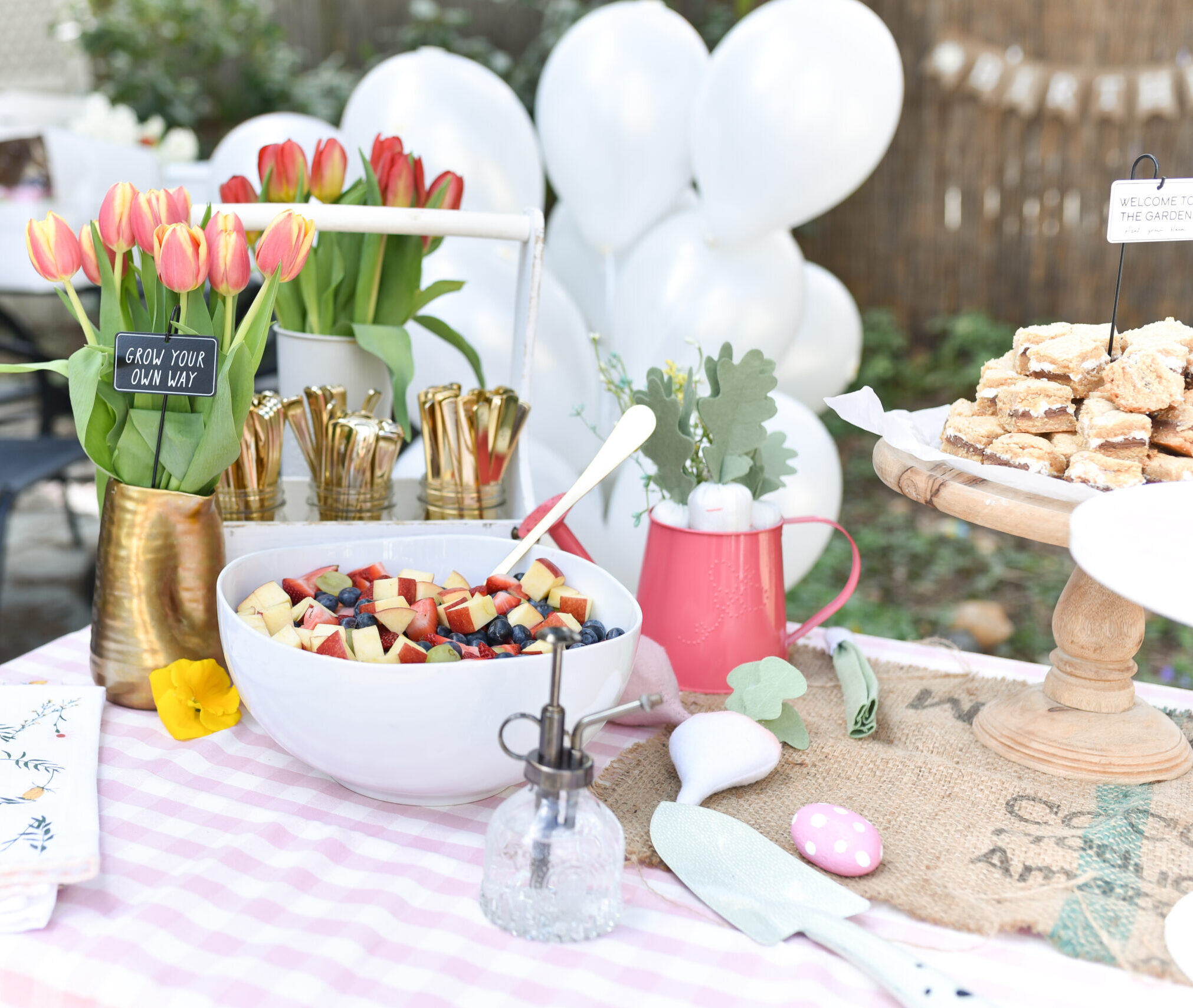 Most of the decor was from the Target Bullseye section (so many cute garden-themed things!) and Amazon.
Linking a bunch down below …
And of course, if there's anything that I missed, or you have questions about any of the garden party details, don't be shy, just send me a message!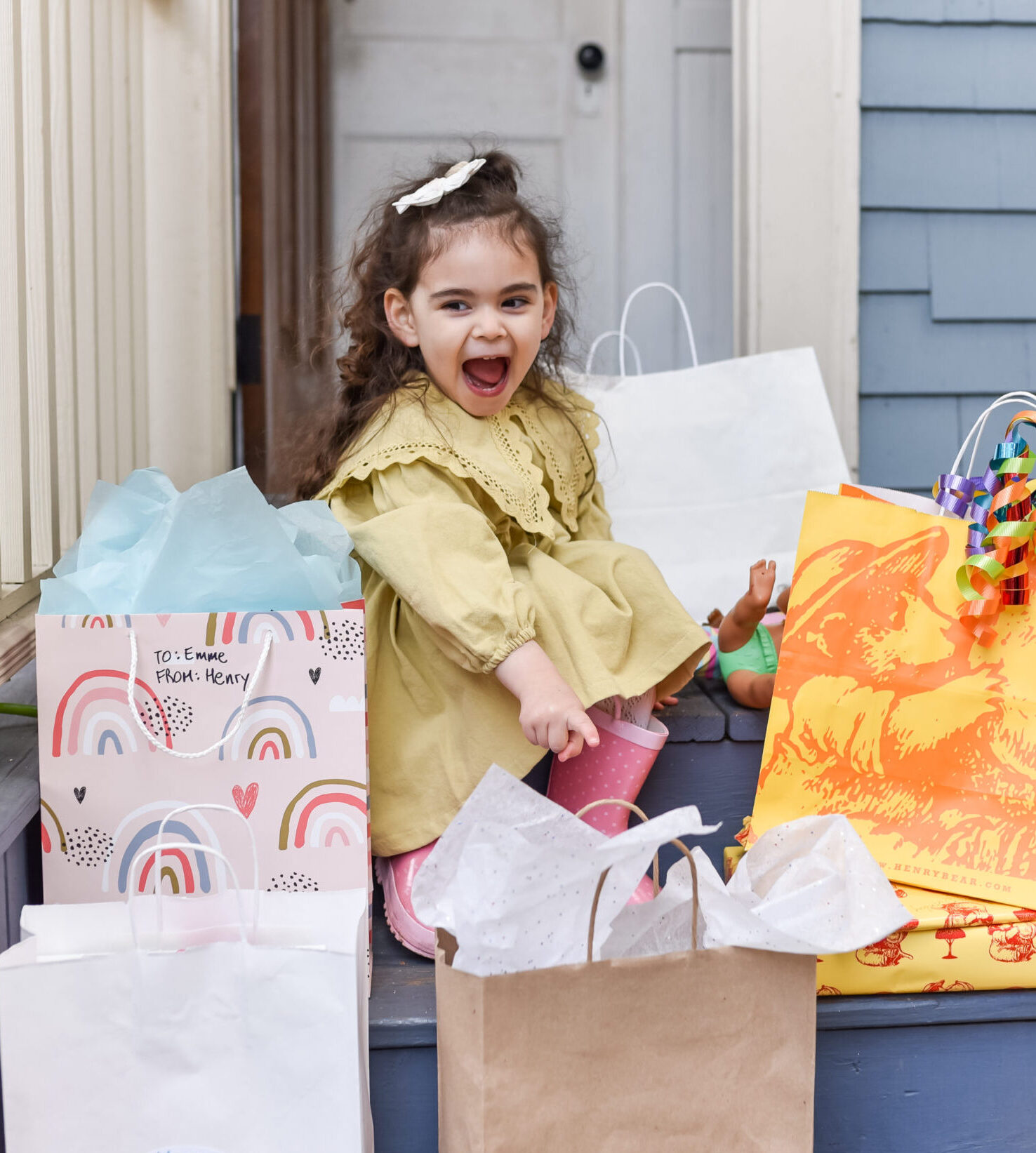 All in all, the party was a huge success and Emmeline is already talking about her "October birthday party!" 😂
SHOP THE BACKYARD GARDEN PARTY POST | CLICK LEFT & RIGHT ARROWS TO EXPLORE

IF YOU LOVED THIS POST, YOU CAN SEE MORE OF OUR LIFE WITH THREE LITTLE ONES HERE OR FOLLOW ME ON INSTAGRAM TO SEE THE LATEST.
Photos by Sarah Rachel Marchwiany for Glitter, Inc.