This car blanket post is sponsored by Esurance. All thoughts and opinions are my own. Thank you for supporting the sponsors who help to make Glitter, Inc. possible! 
This winter is shaping up to be the season of road trips for our little family. This past weekend, we traveled to Orlando for hubby's brother's wedding, and at the end of this week we'll drive to Charleston for our annual family vacation with my side of the family. We're also hoping to get to Miami early next year. (2018 is SO soon!)
We'd actually never driven anywhere outside of our current hometown with both girls in tow, so our first road trip as a family of four this past weekend was a good test run for us. I've always LOVED taking road trips. As a kid, my mom and dad took all four of us kids on road trips ALL over the country. My siblings and I are all big fans of travel because of it. I just love the adventure of it all, and how easy a car trip makes travel. Just pack up your trunk and go! (Or, in our case, pack up every possible crevice and try not to let the car burst at the seams.)
I was brainstorming ways to make the long drive down to Orlando easier on both us and the girls, and I realized that a warm blanket, made especially for the car, might be just the ticket. Both of our girls are big blankie fans and love being cuddled up in a blanket. An easy kid-friendly DIY no-sew car blanket; even better. When I suggested to Scarlett that we make special blankets for the car, she perked right up and screeched, "A pink one?!"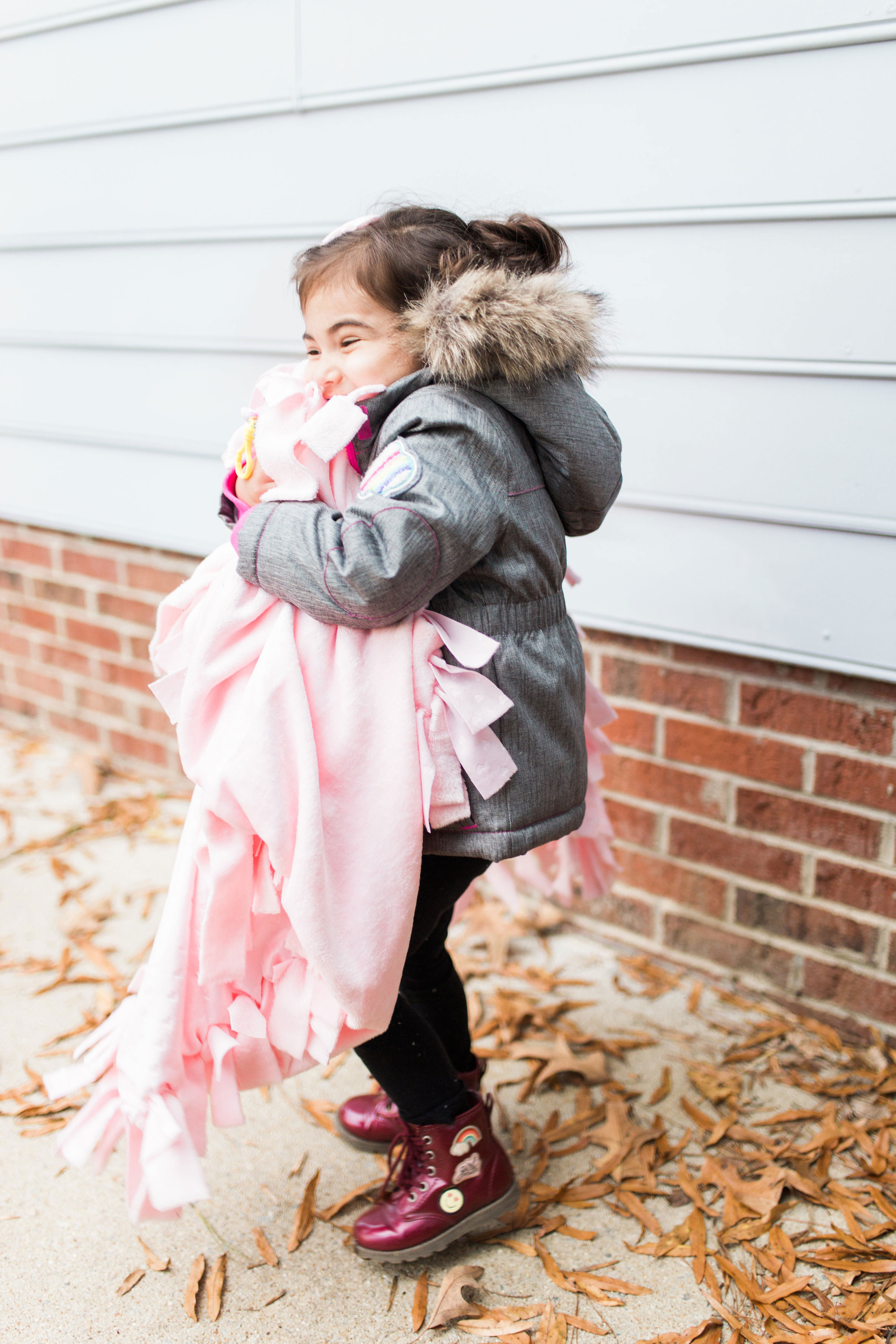 So a super soft, PINK blanket seemed totally fitting. I also really wanted to make create something that we could do together. I'm definitely a crafty mom, but I've learned with a toddler, that the simpler the project, the better. We headed to our local craft store, bought up the softest pink fabric and a new pair of sharp scissors. We also happened to have enough leftover pink fabric – that my mom had used in the girls' quilts* – so we were able to make each car blanket using some of their own "special" quilt fabric as well.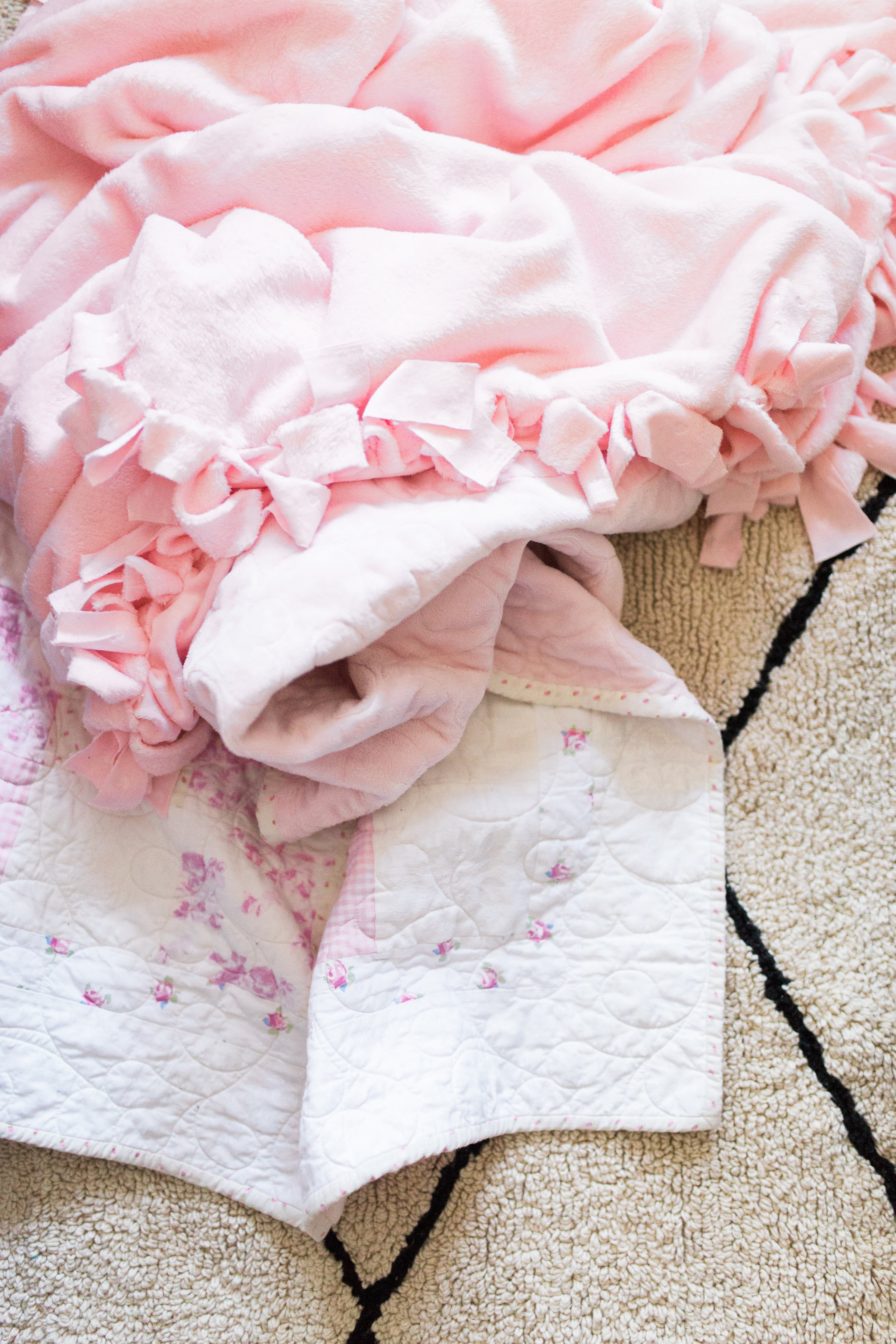 *My mom is an incredible quilter. For each of our girls, she quilted blankets for their rooms using fabrics we chose, handkerchiefs that belonged to my Bubby and Great Bubby, and this incredibly soft pink minky fabric.
As for how to make a kid-friendly DIY no-sew car blanket, it's actually a lot simpler than you might think!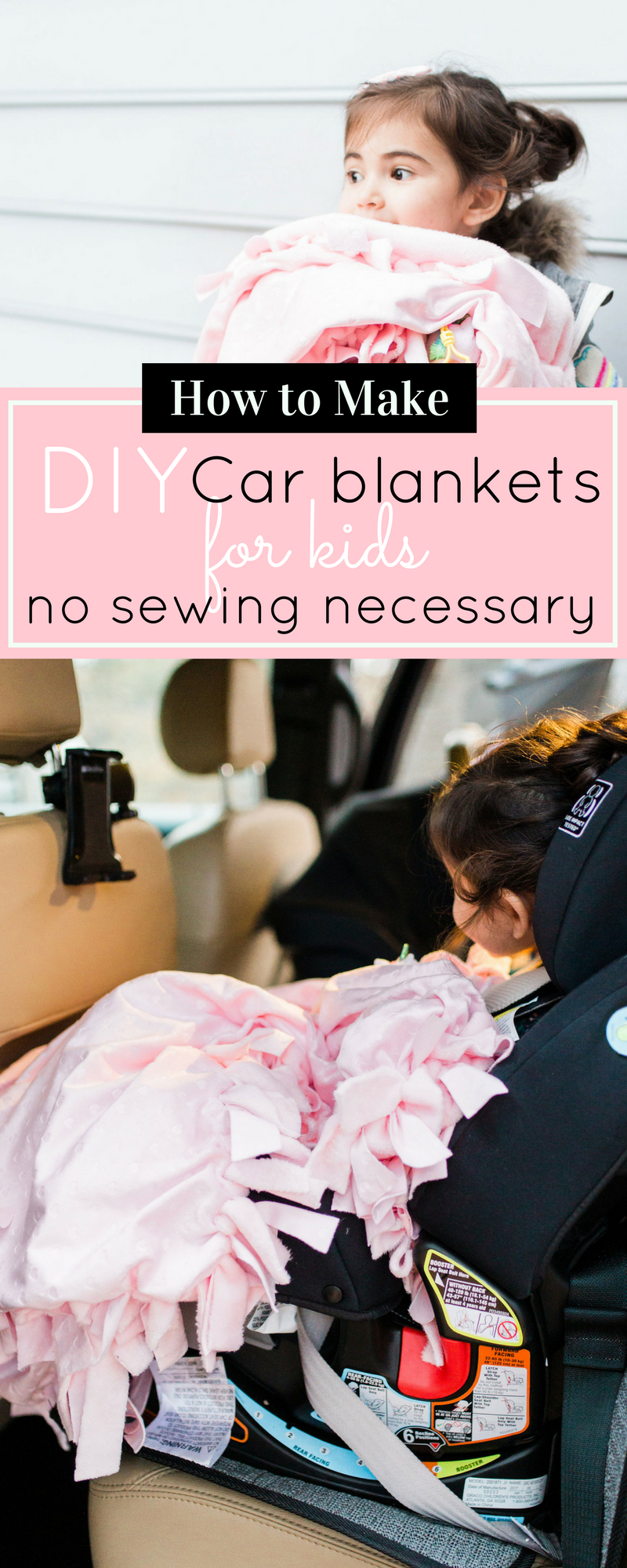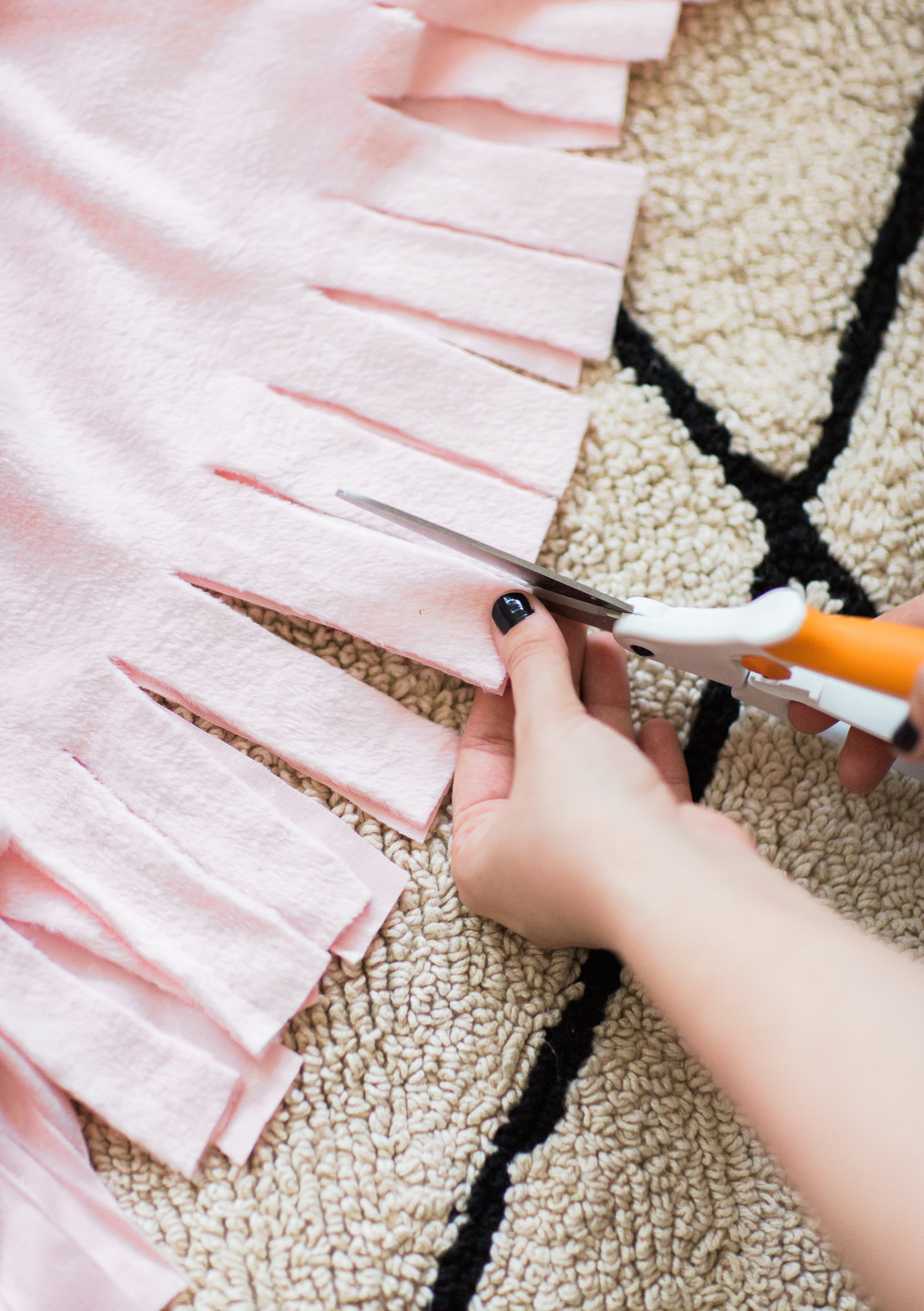 Easy Kid-Friendly DIY No-Sew Car Blanket
WHAT YOU'LL NEED
2 pieces of either fleece or minky fabric* (front and back pieces)
spring scissors or fabric scissors (super sharp scissors are key)
*We used two pieces at a yard-and-a-half each, to make a nice size blanket, that would cover either a child or average size adult well. A yard per piece would make a larger-sized baby/toddler blanket. Both fleece and minky are a bit wider than regular fabric on the bold, so even a yard-and-a-half is going to make a good-sized throw blanket rectangle shape.
DIRECTIONS
Start by laying your two pieces of fabric, one on top of the other, with the nice sides OUT on each side. Picture a blanket: you want the top and bottom to each be the pattern and soft side out. Be sure to line them up evenly, one on top of the other so that all of the edges match up, on a hard, flat surface.
Cut strips all the way around the blanket – through both layers – about 3-4 inches in length and about 1 1/2 inches wide. When you get to each corner, cut a roughly 5" by 5" square out of the corner, so that your knots on either edge of each corner meet once tied.
Once you've cut your strips, take a top and a bottom strip, one at a time, and tie a knot. You can also double knot them for added security. It really is that easy!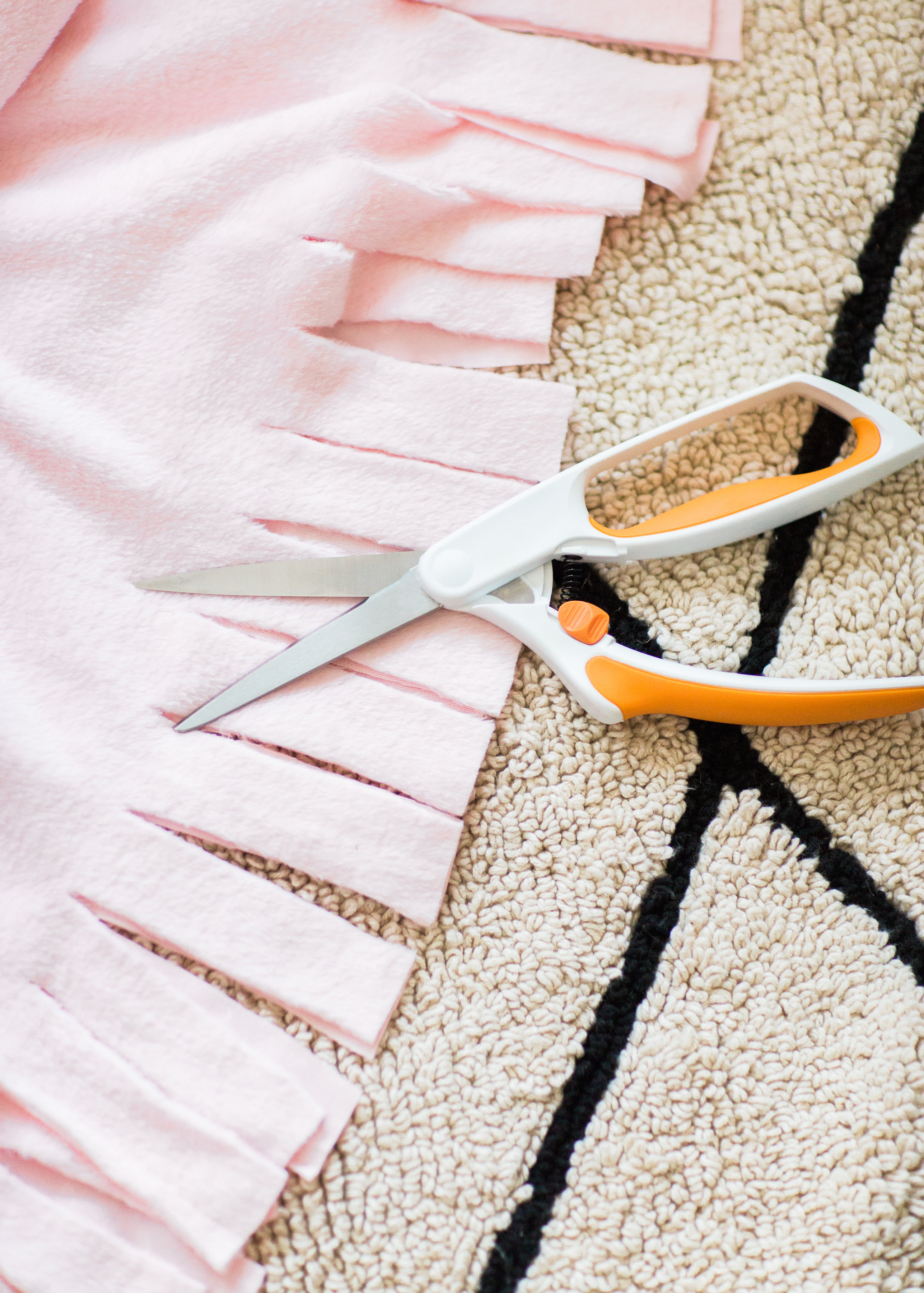 My three-year old actually helped me tie the knots, and she really was so excited to be "making" her own blanket!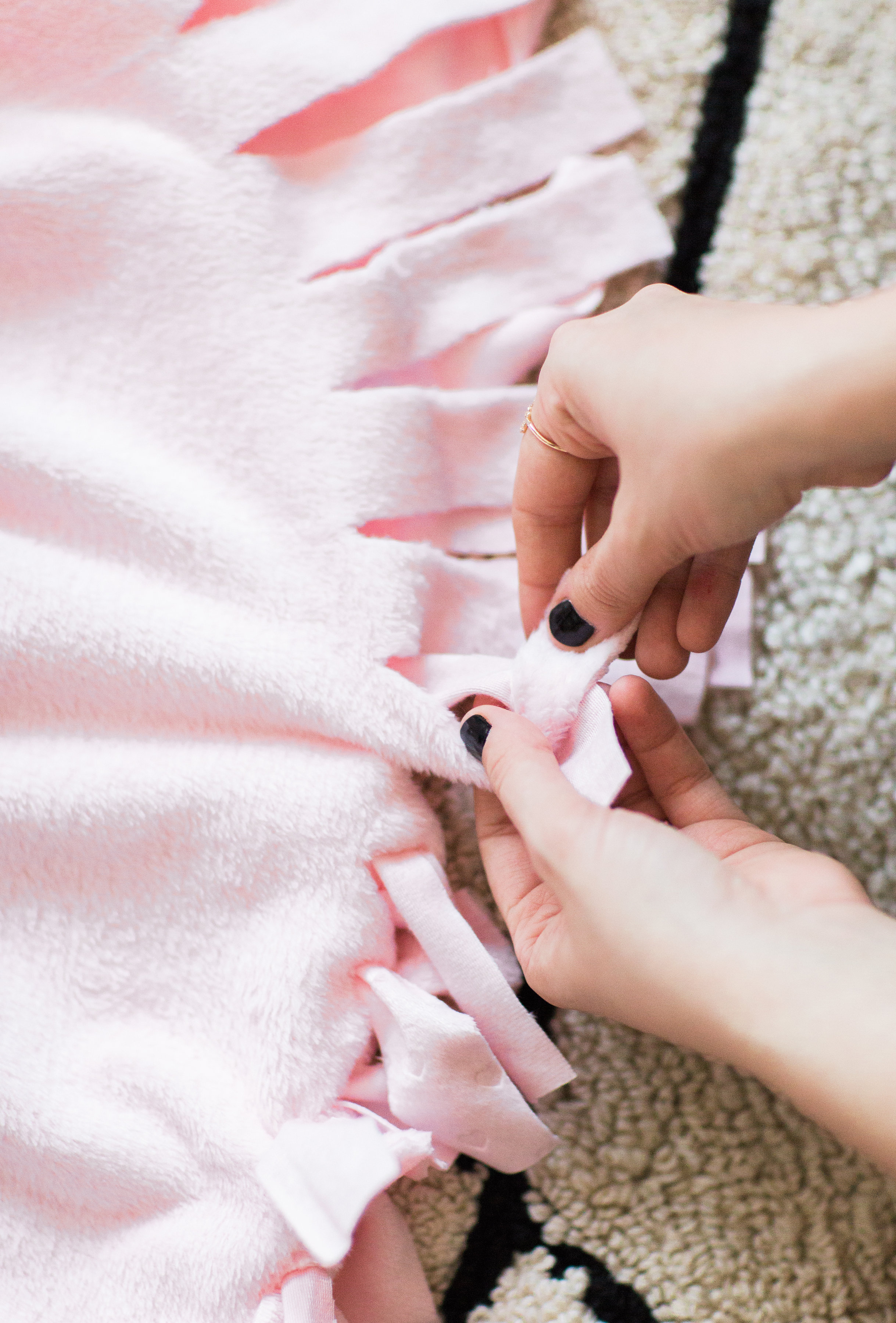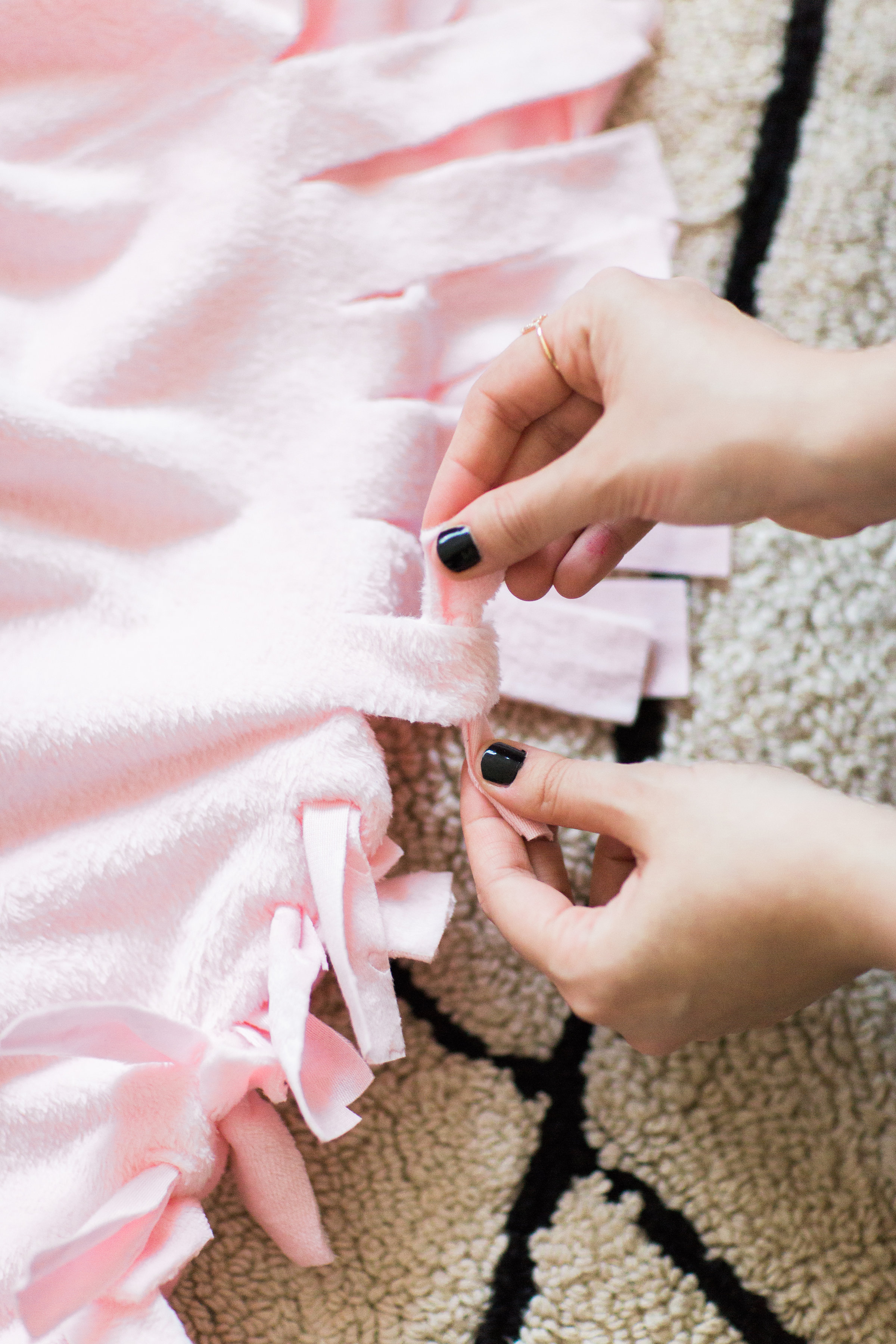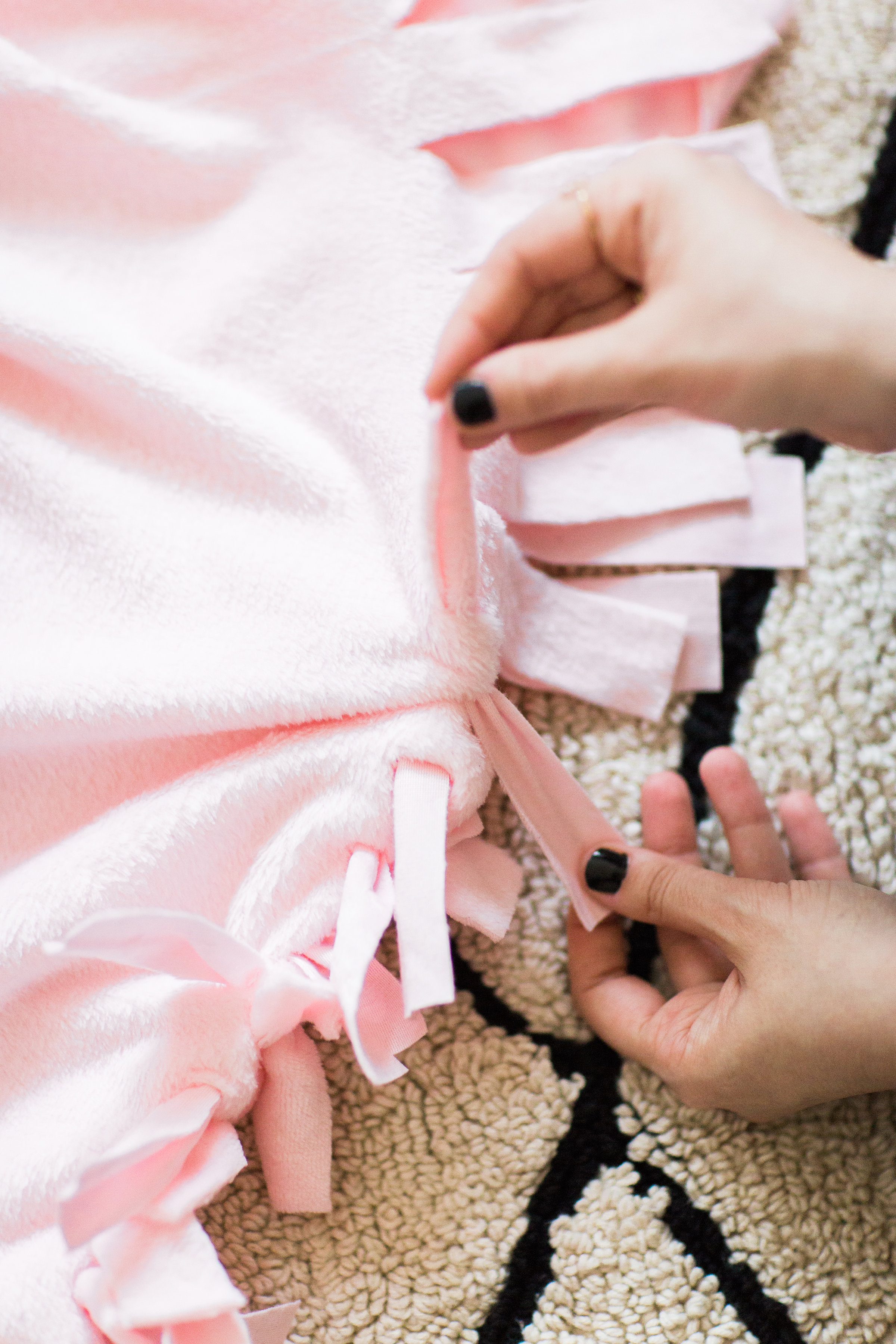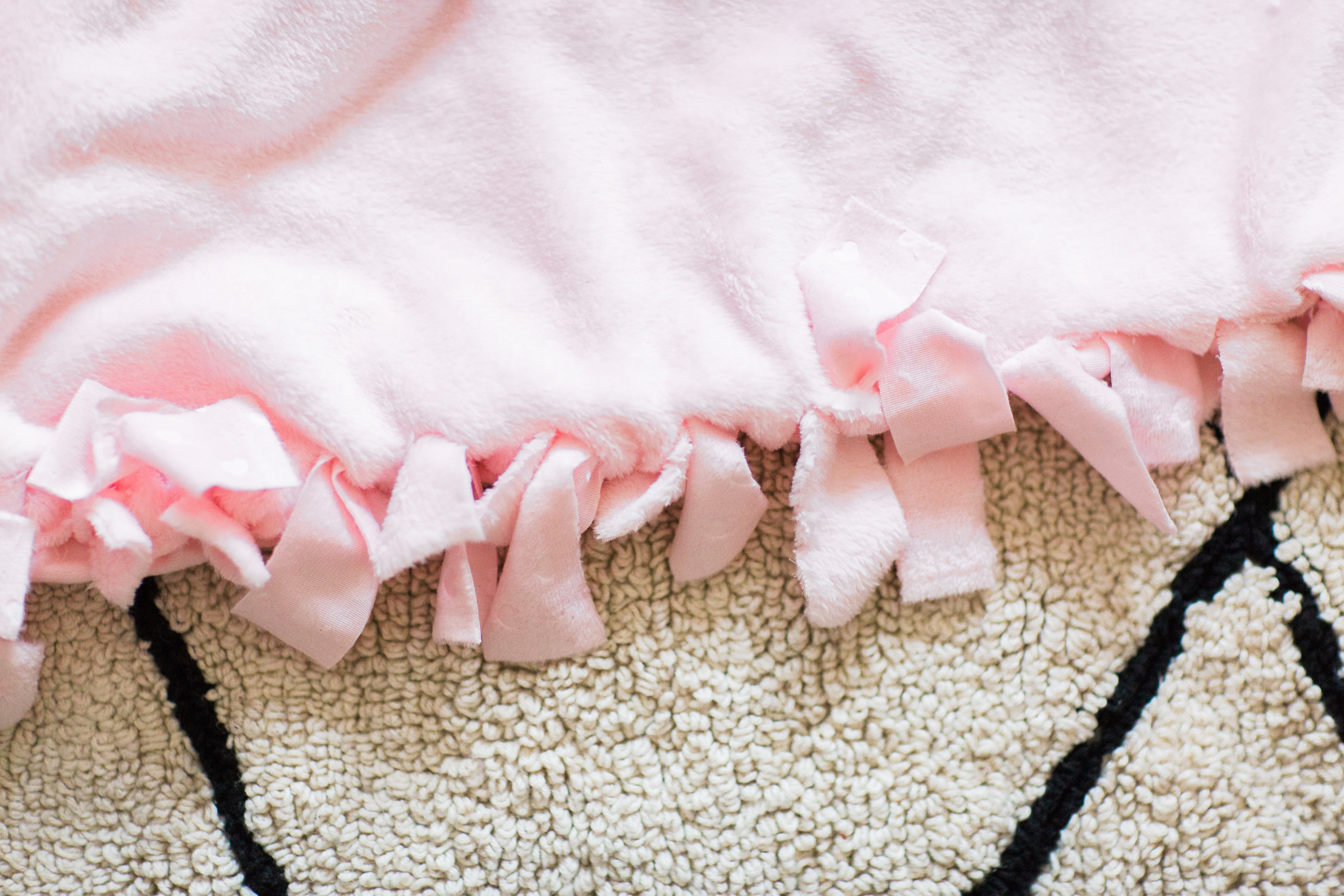 Family Road Trip Tip: Create a Home Away From Home
When you're on the road, your car acts as a home base. Creating a project – like a special blanket designated just for the car – brings a feeling of home with you, no matter where your wheels may take you!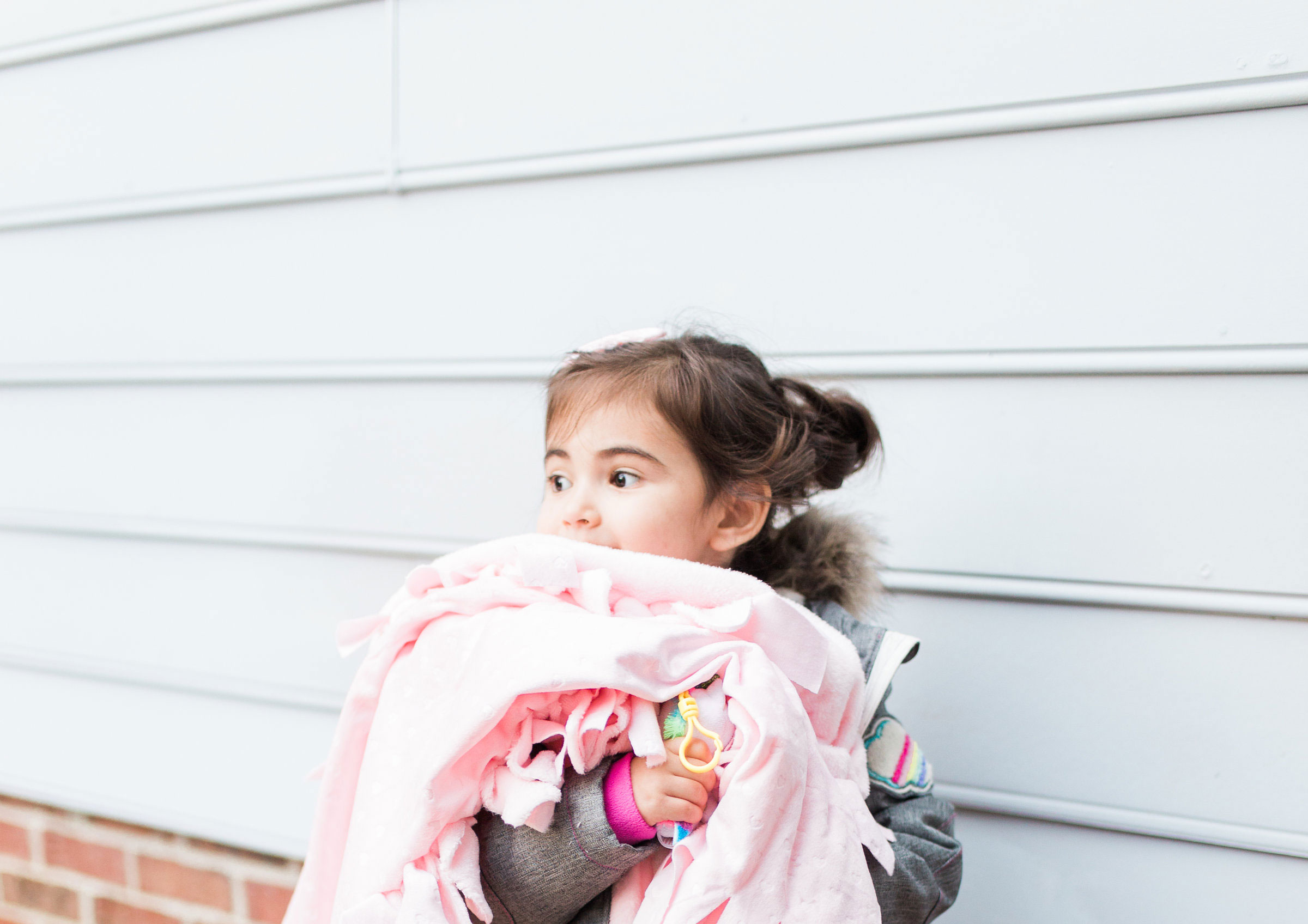 Ready for her road trip!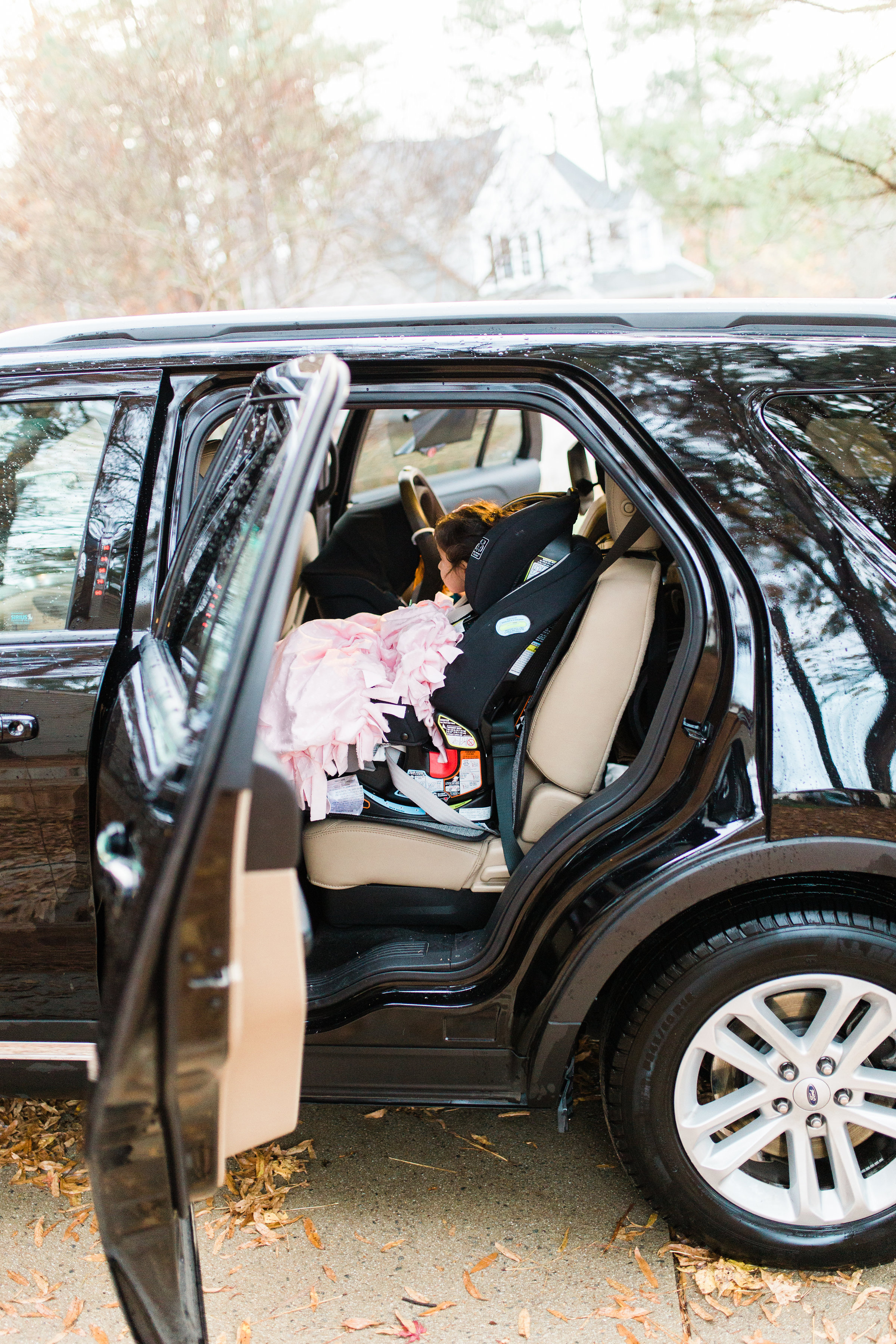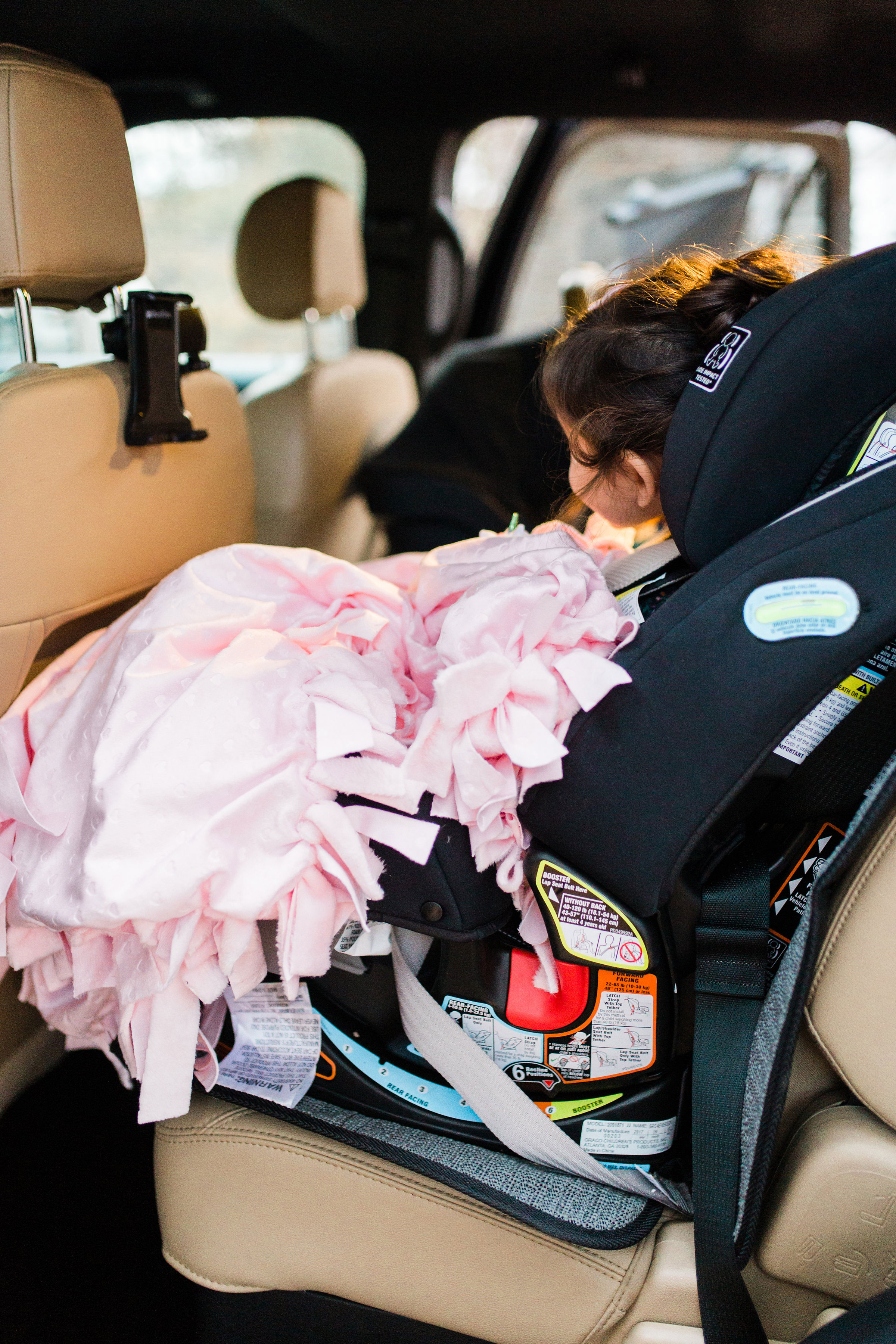 Goodness, I love these little cuddle bugs!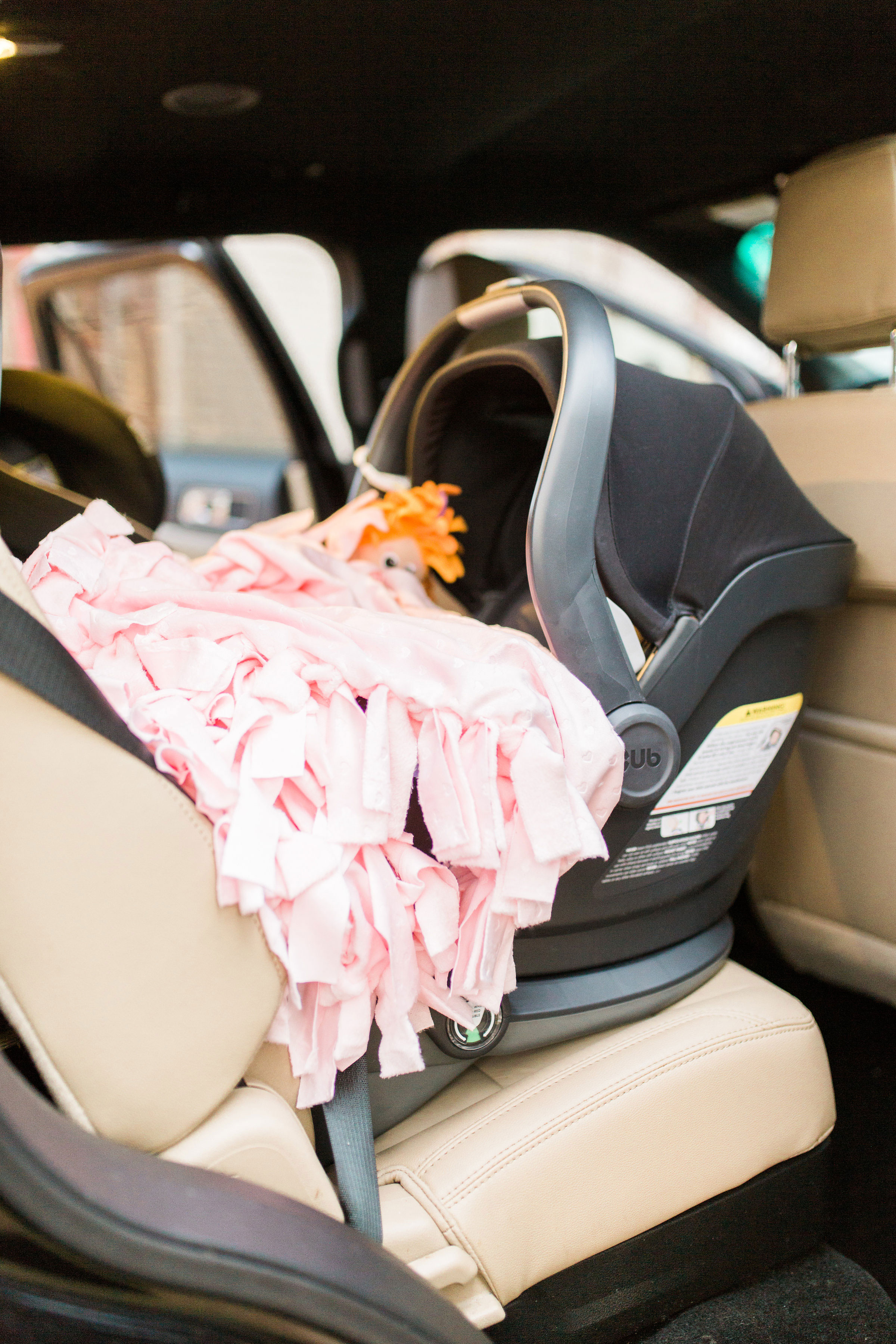 Now when we head off on our family adventures, the girls will each have something extra special and cozy to cuddle up in.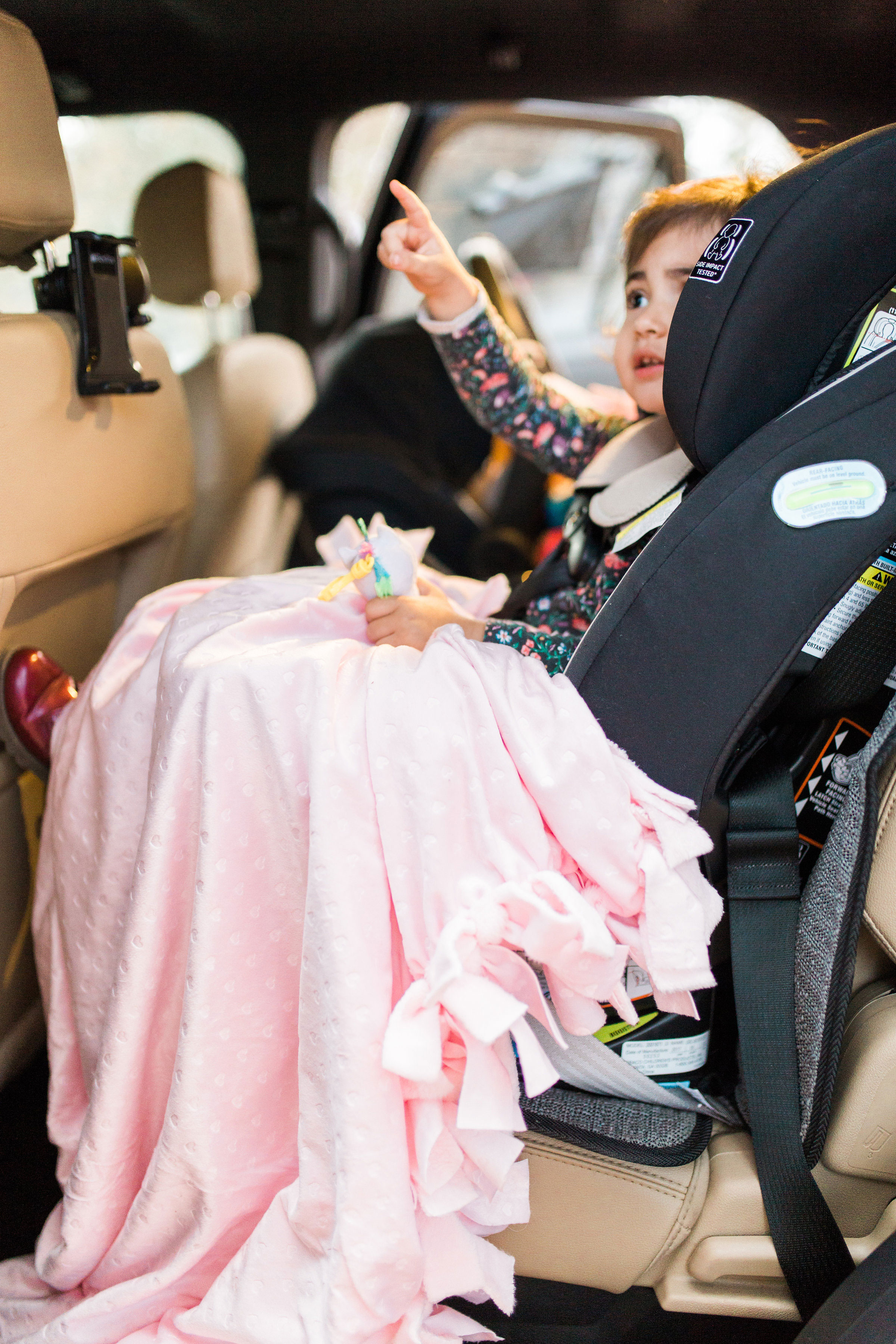 Have you ever made one of these kid-friendly DIY no-sew blankets? Do you keep blankets in the car for your little ones?
If you make your own DIY blankets, be sure to tag me on social media (@glitterinclexi) so I can check out all of your adorable creations! With so many different fabric options out there, the possibilities are pretty endless. 💗
Photos by Annie Watts Photography for Glitter, Inc.
This post contains affiliate links, which means that if you click on one of the product links, I'll receive a small commission. Thank you so much for clicking through and helping to support this little blog business of mine! Read more about our site, privacy, and disclosure policies here.