Beautiful parties and weddings come in all shapes and sizes – some are small, and some are lavish, and plenty are somewhere in between; and sometimes, it's the simple events, pulled together with love, that truly shine. When wedding photographer, Britani Edwards shared this stunning West Virginia wedding, I knew I had to feature it. Held at an old glass factory behind a private residence, and created as a Plan B, this special wedding is nothing short of dreamy.
From Britani, "This couple reached out to me with a heart touching story and I couldn't help but fall in love … The couple, high school sweethearts, had been planning a large luxurious wedding. Circumstances arose and their dream of a large wedding was pushed aside. We were able to put together this wedding for this couple by bringing local vendors together and creating a wedding of their dreams, styled to a T!"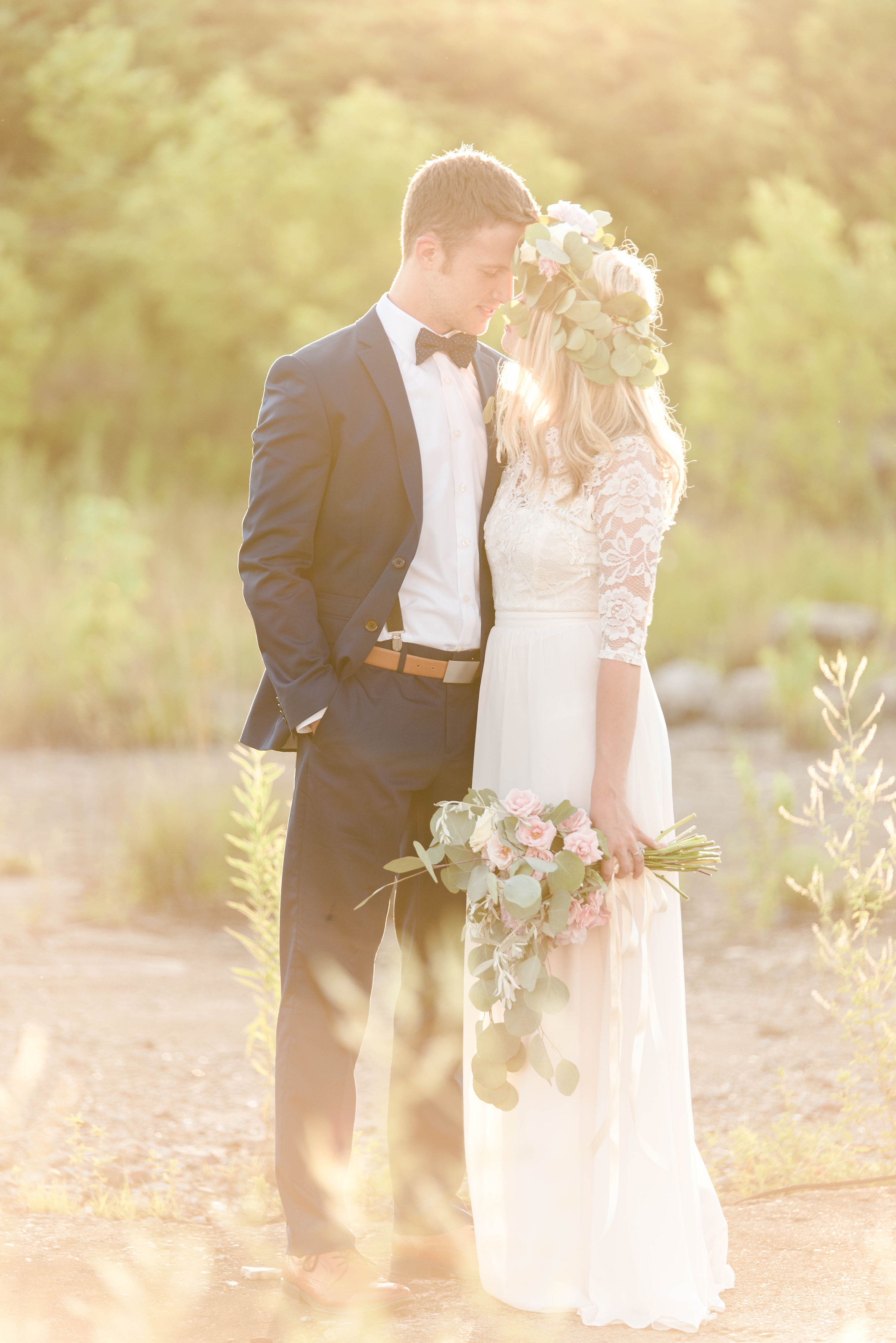 The glamorous styled outdoor wedding shoot took place at an urban abandoned factory – previously Anchor Hocking Glass Factory, in West Virginia.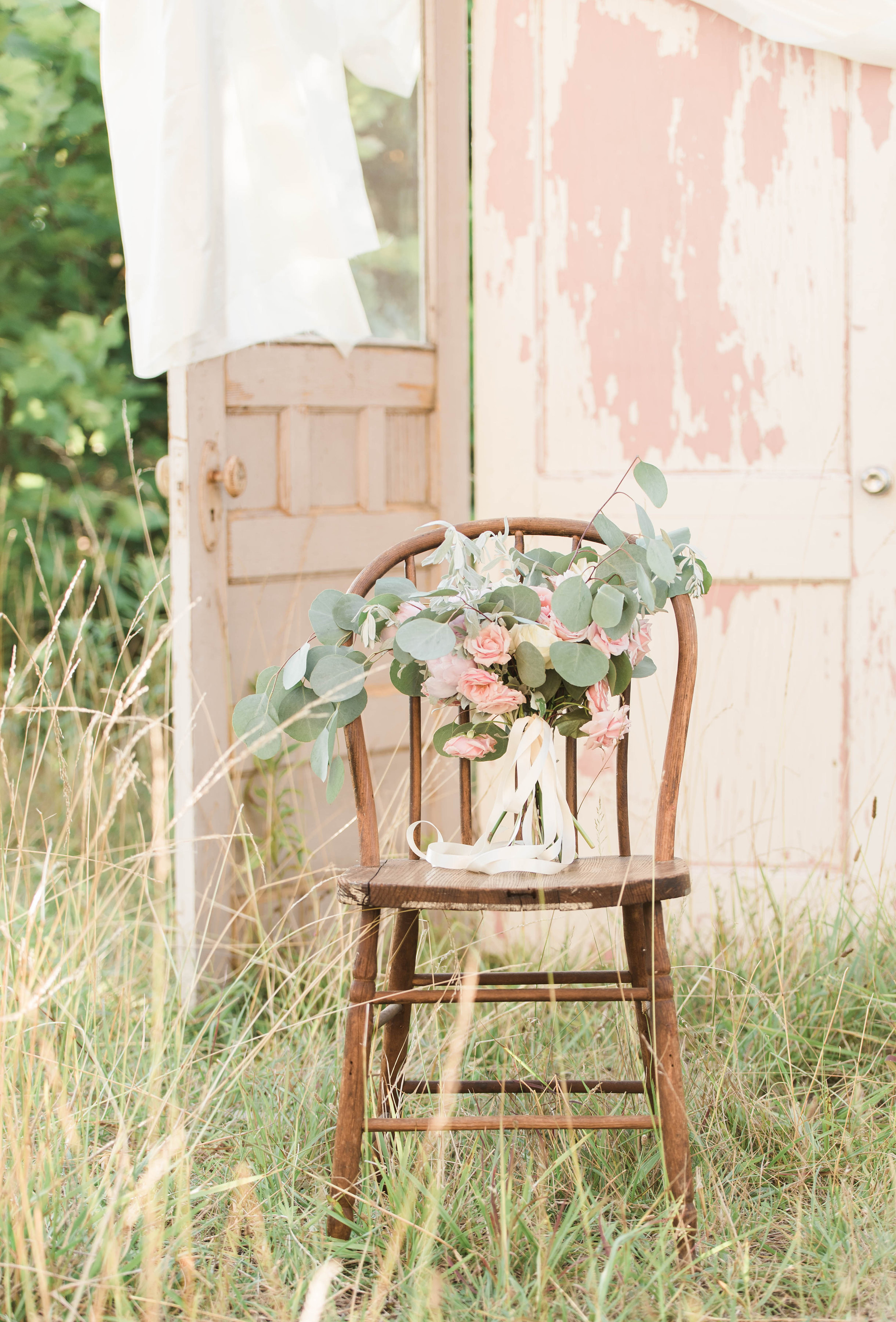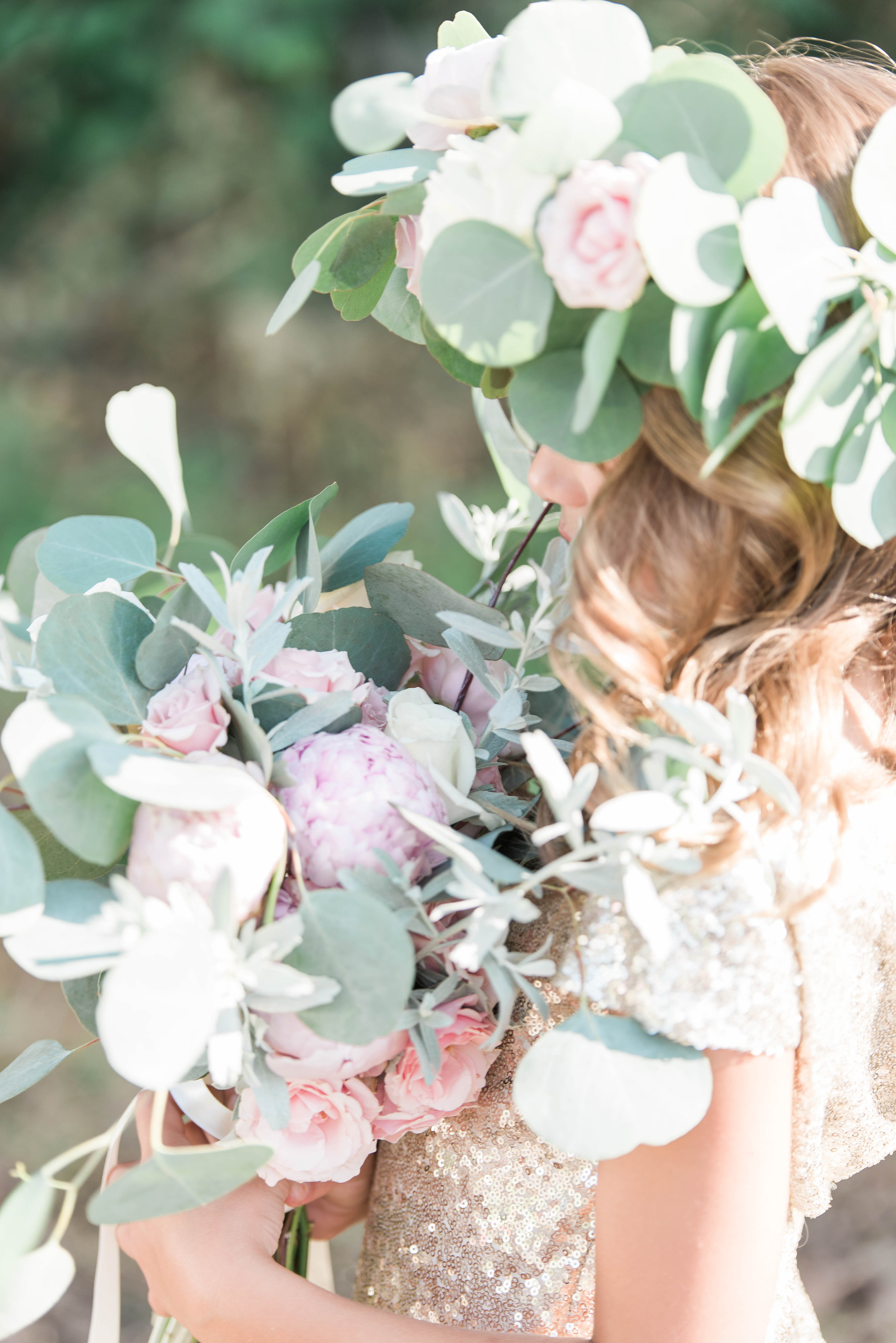 Just look at that golden hour sunlight.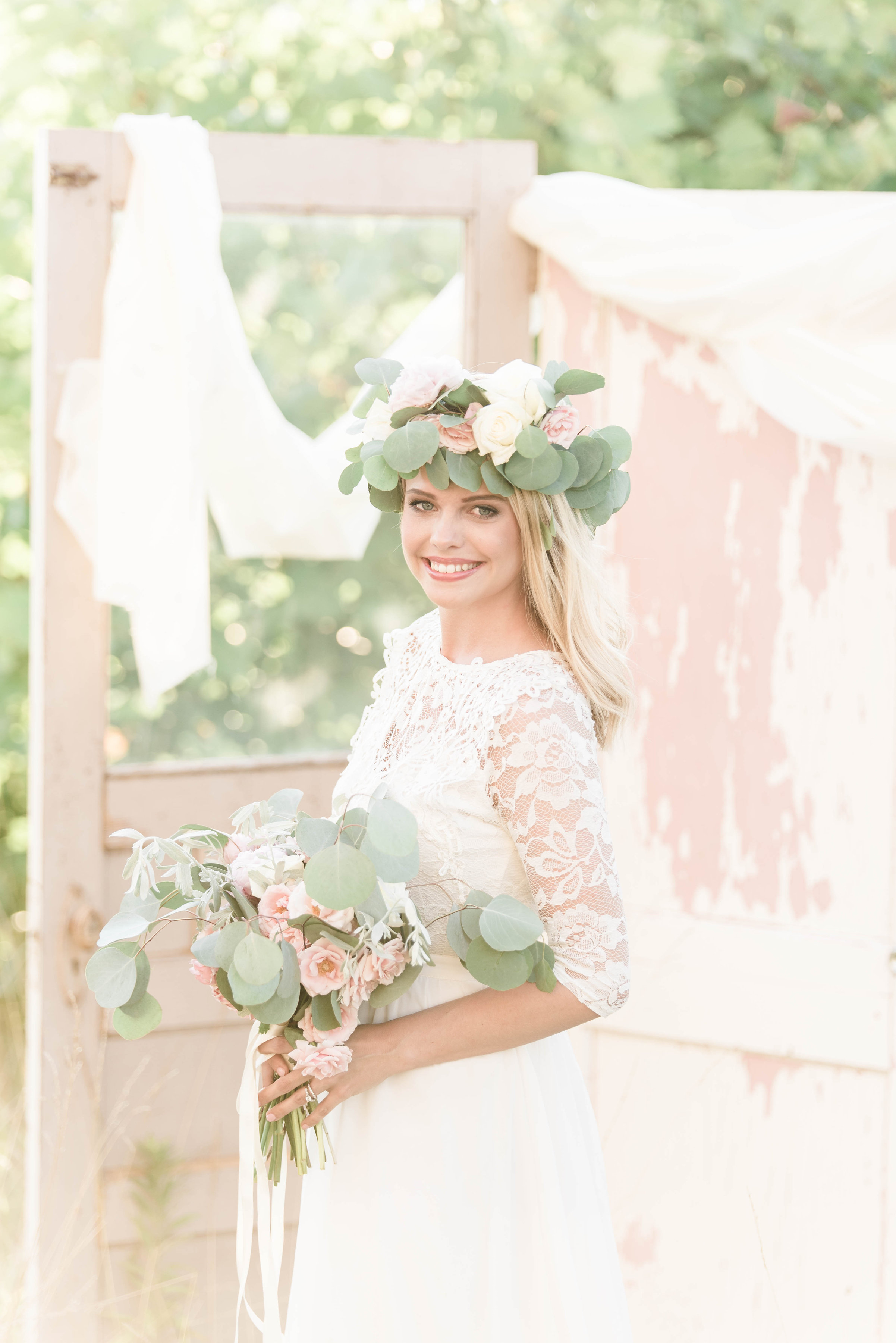 Both the bride and groom look so happy, and that joy really shines through in the shoot.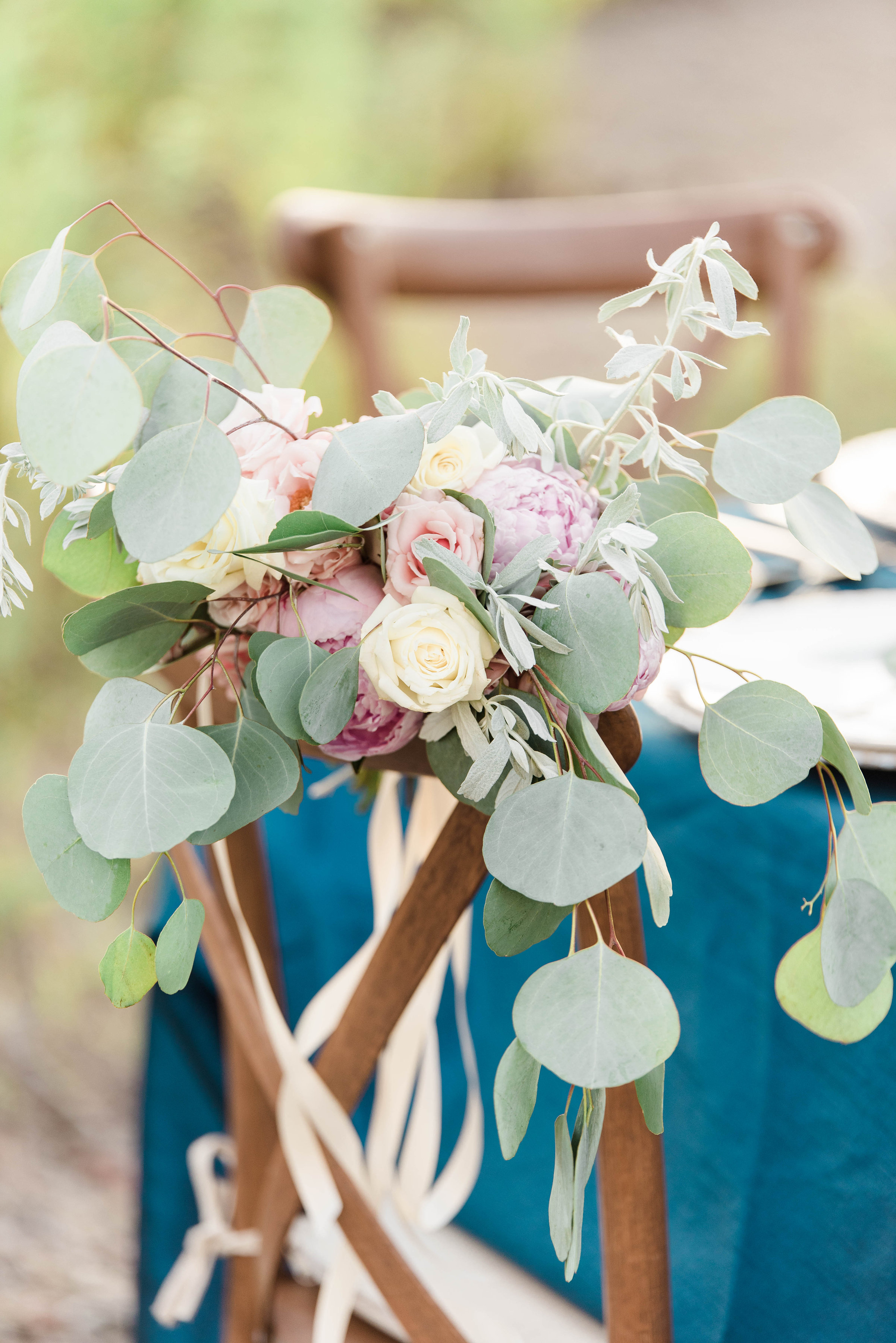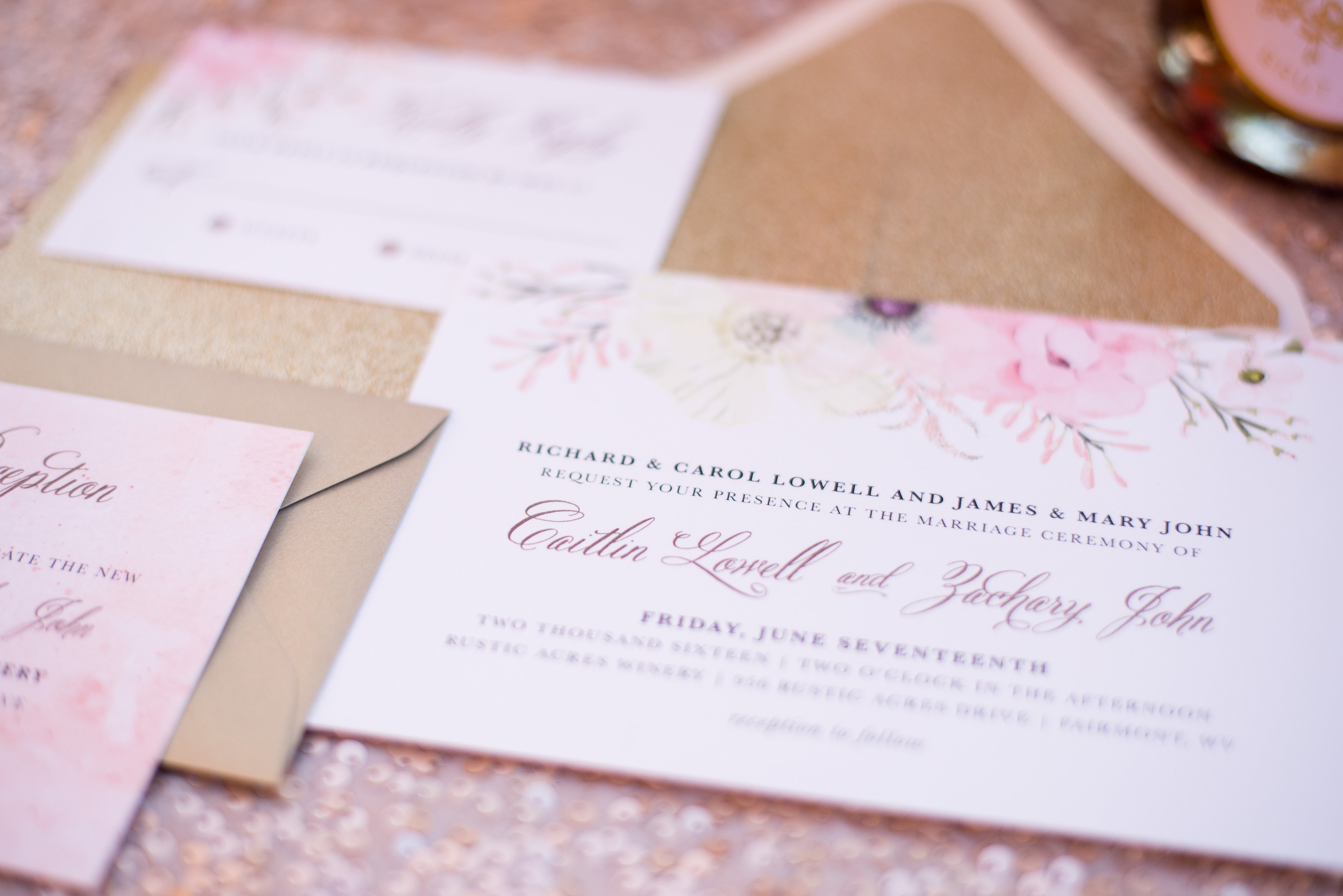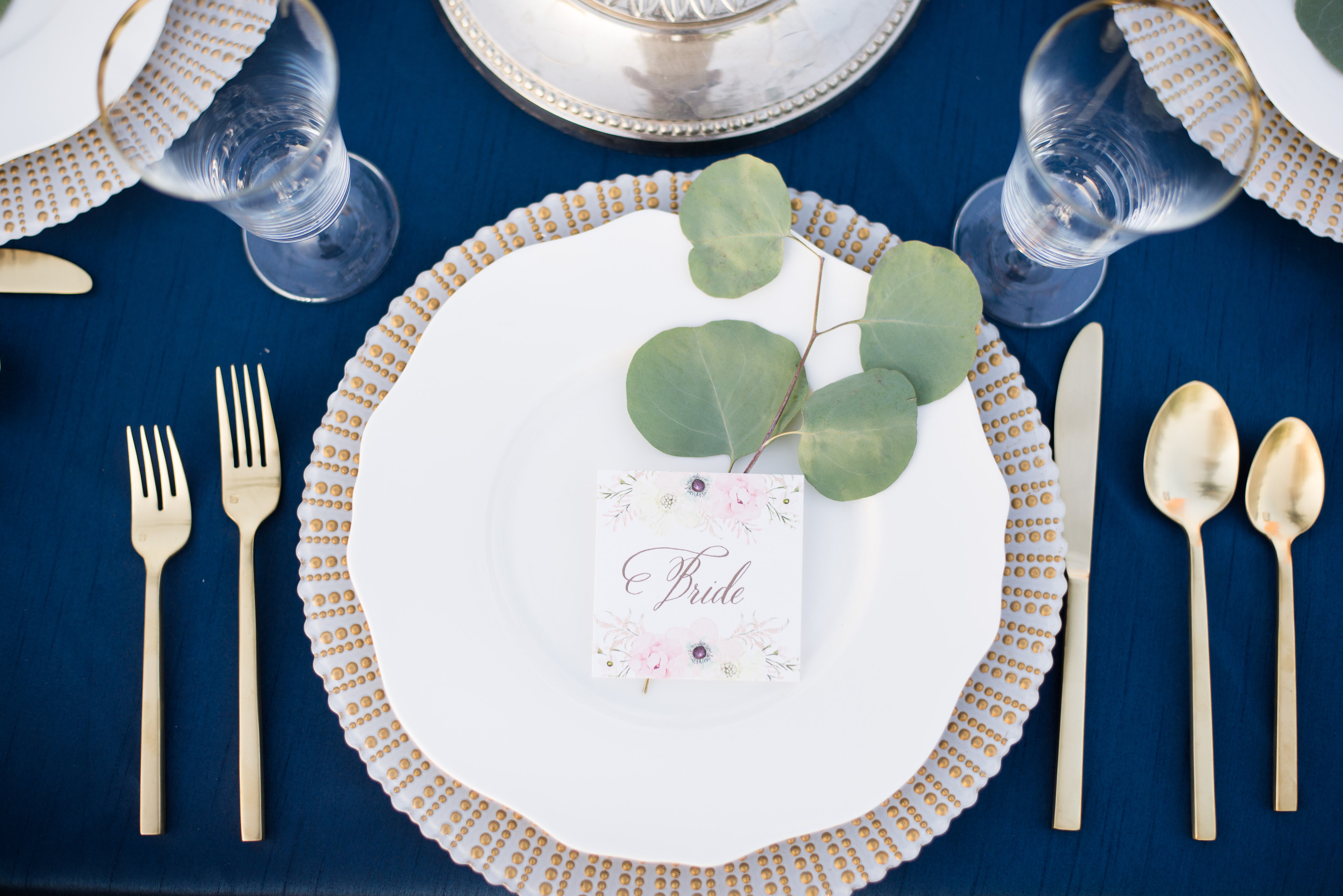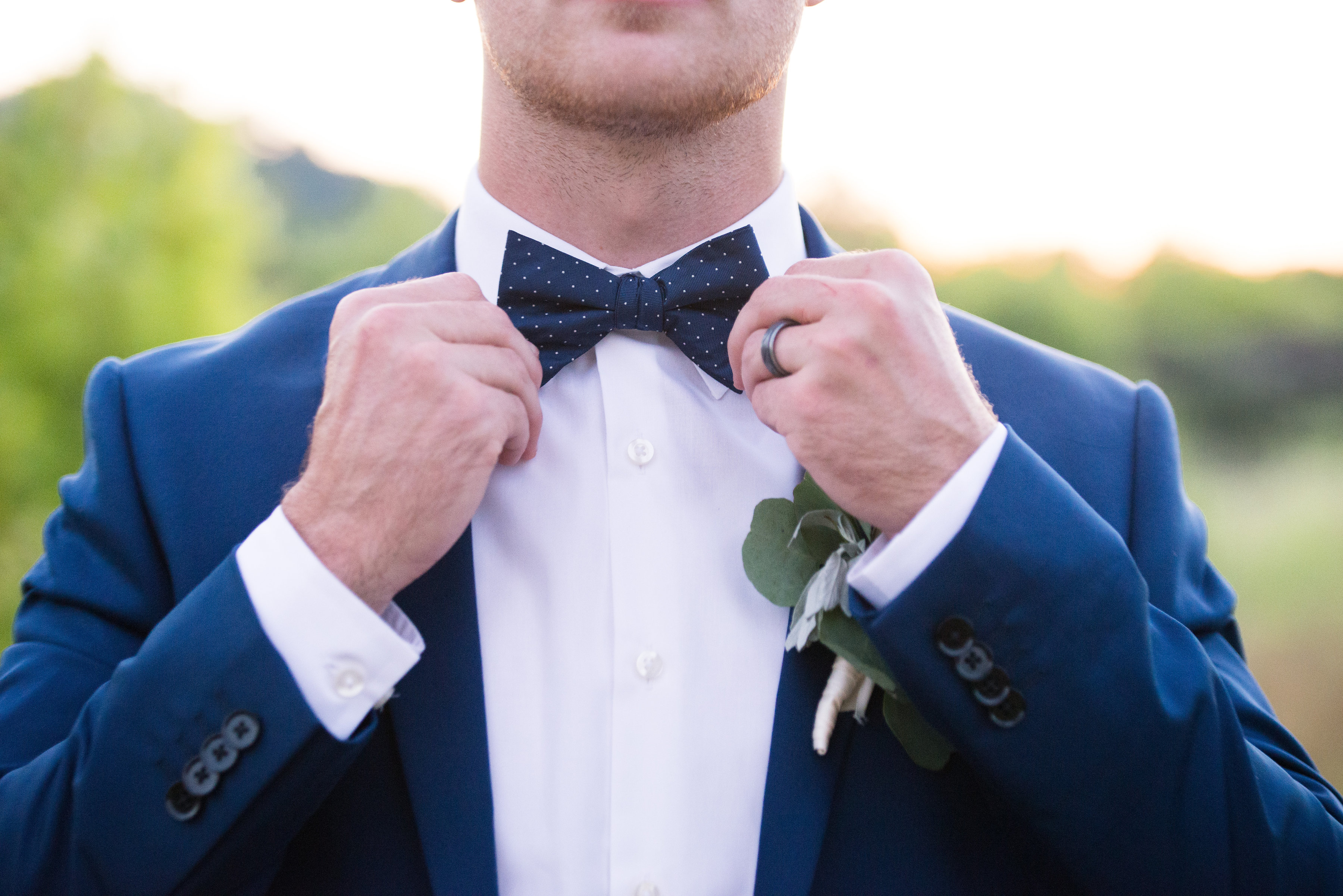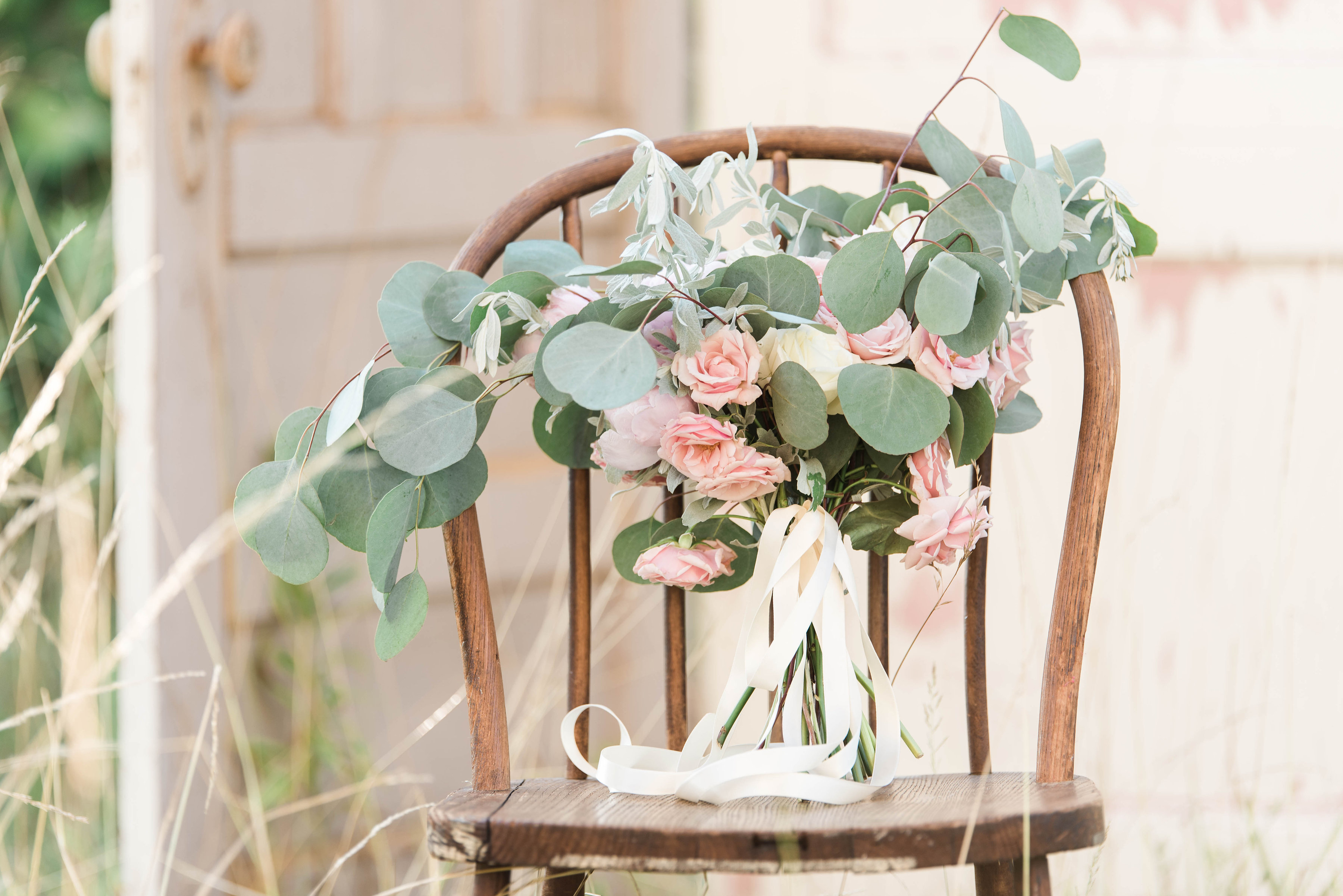 Details like mercury glass and in-season flowers like hydrangeas, roses, peonies, and eucalyptus, pair effortlessly with the navy and champagne color scheme.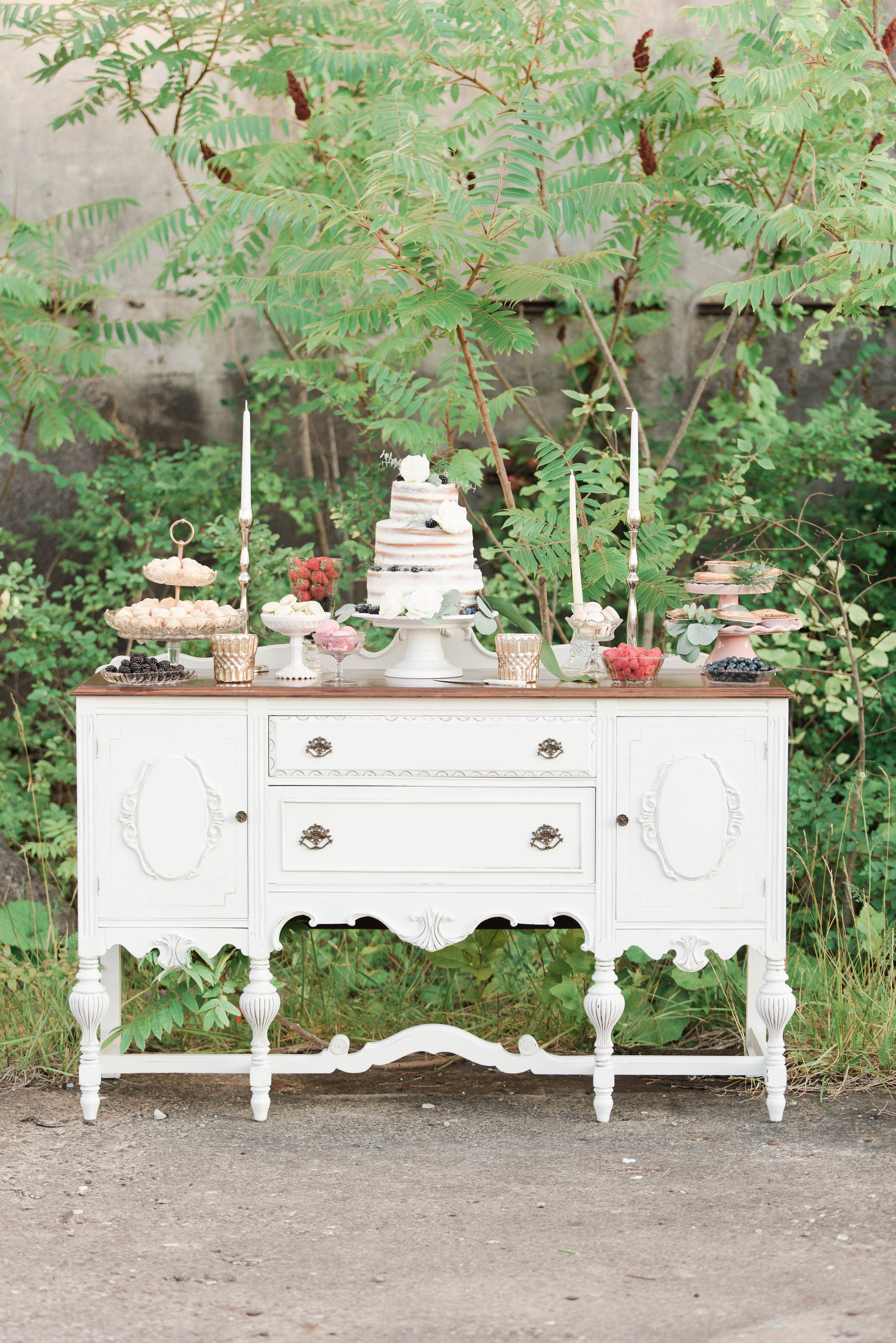 And that dessert table: wow. The beautiful three tiered naked cake was lined on each side with decadent desserts like mini pies, cream puffs, and macaroons.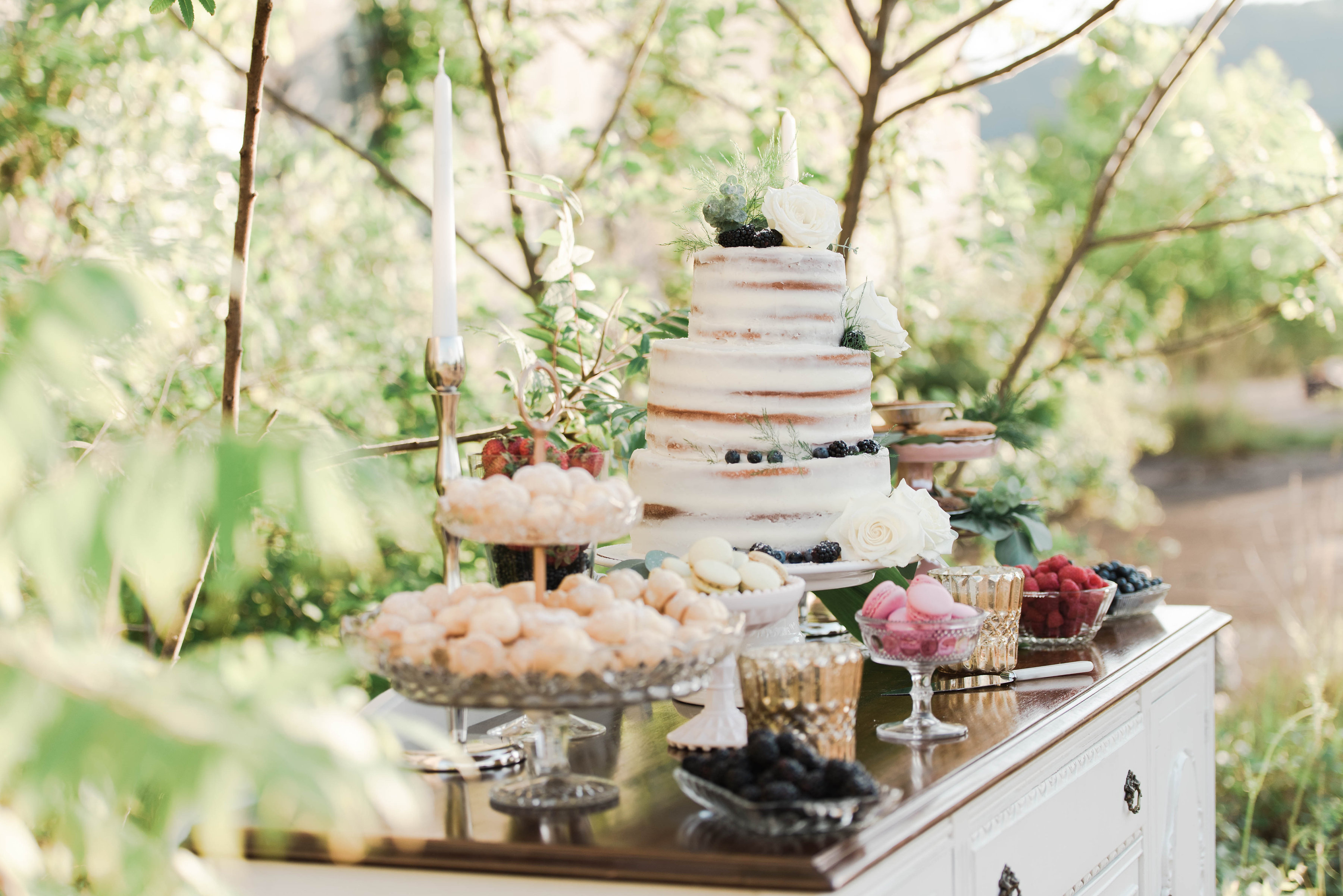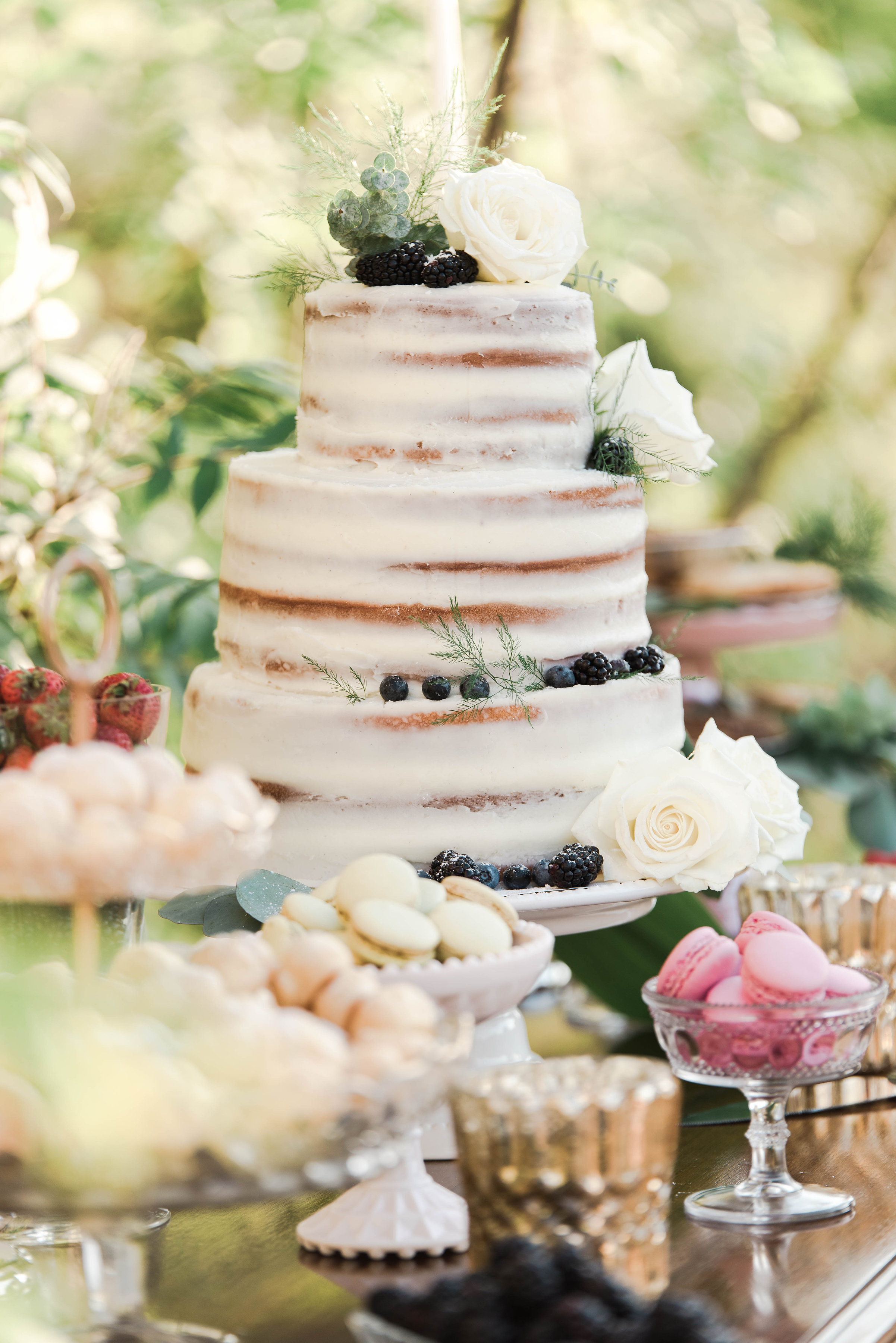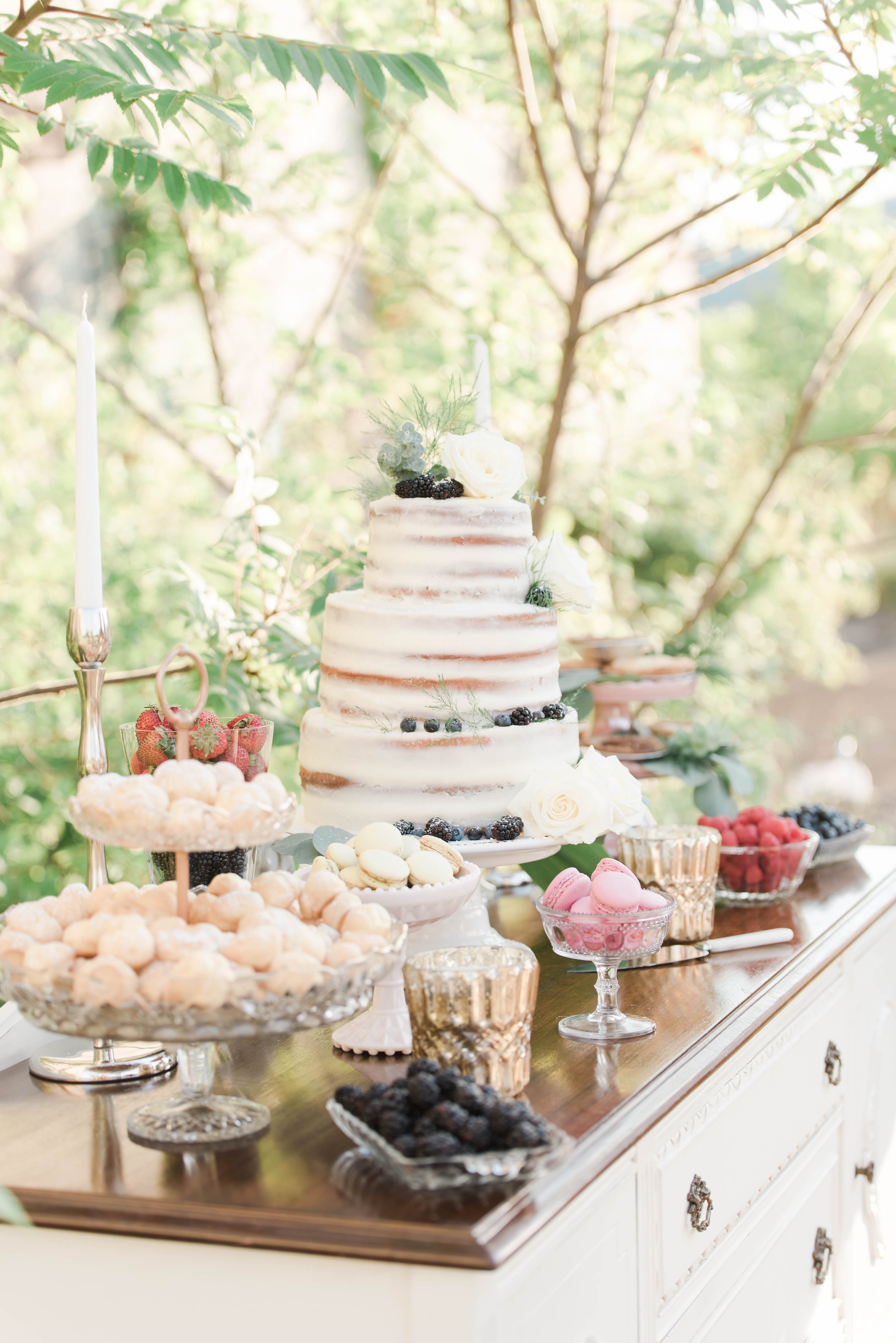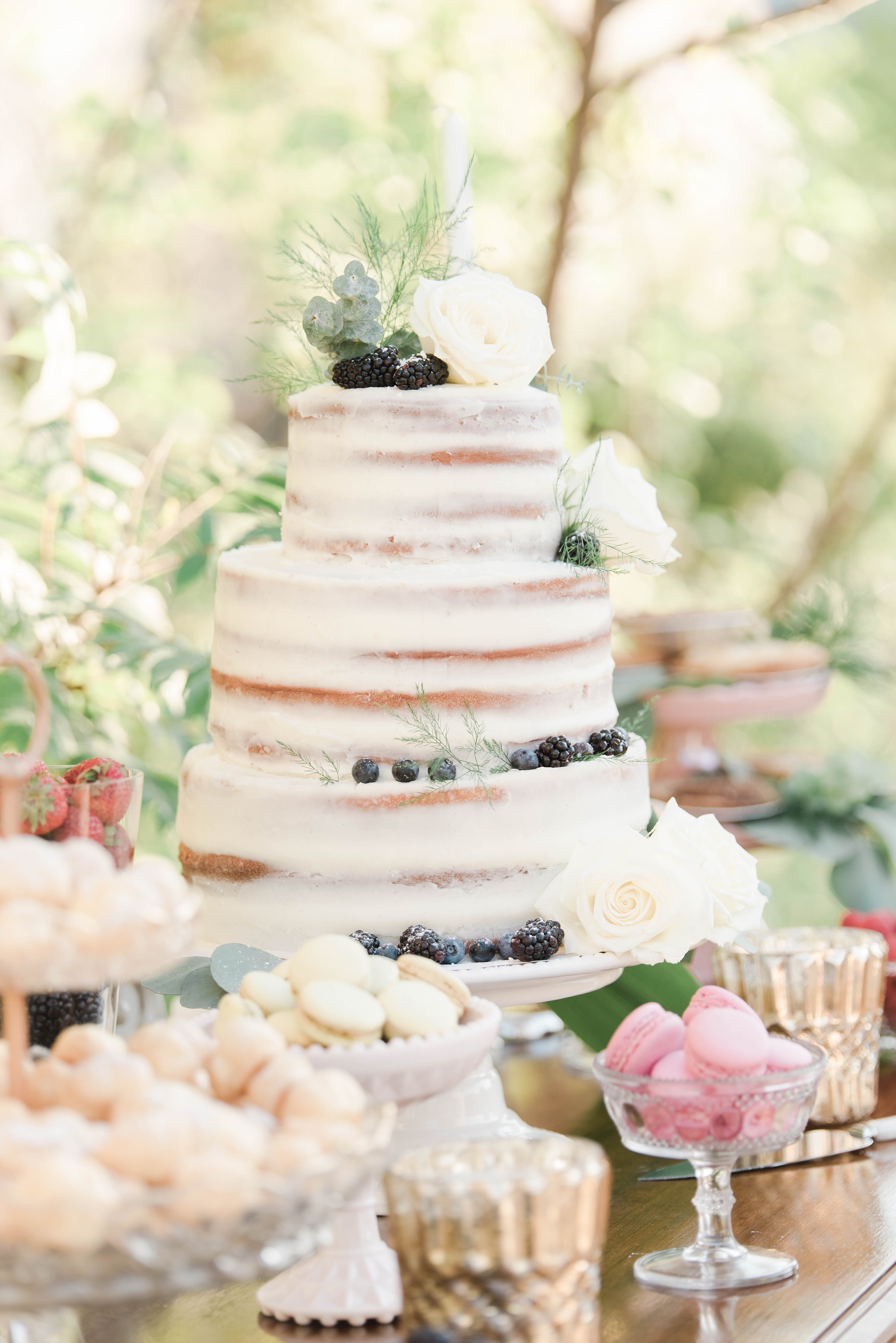 Each vendor brought in their own unique spin to the ethereal navy and blush styled wedding shoot, from the table linens, to the invitation suite, to the jaw-dropping dessert spread complete with towering naked cake.
"The bride and groom were beyond grateful to all those involved! The love that was shared throughout the day was so touching and I think all of us small business owners walked away with memories of why we even started our wedding businesses in the first place."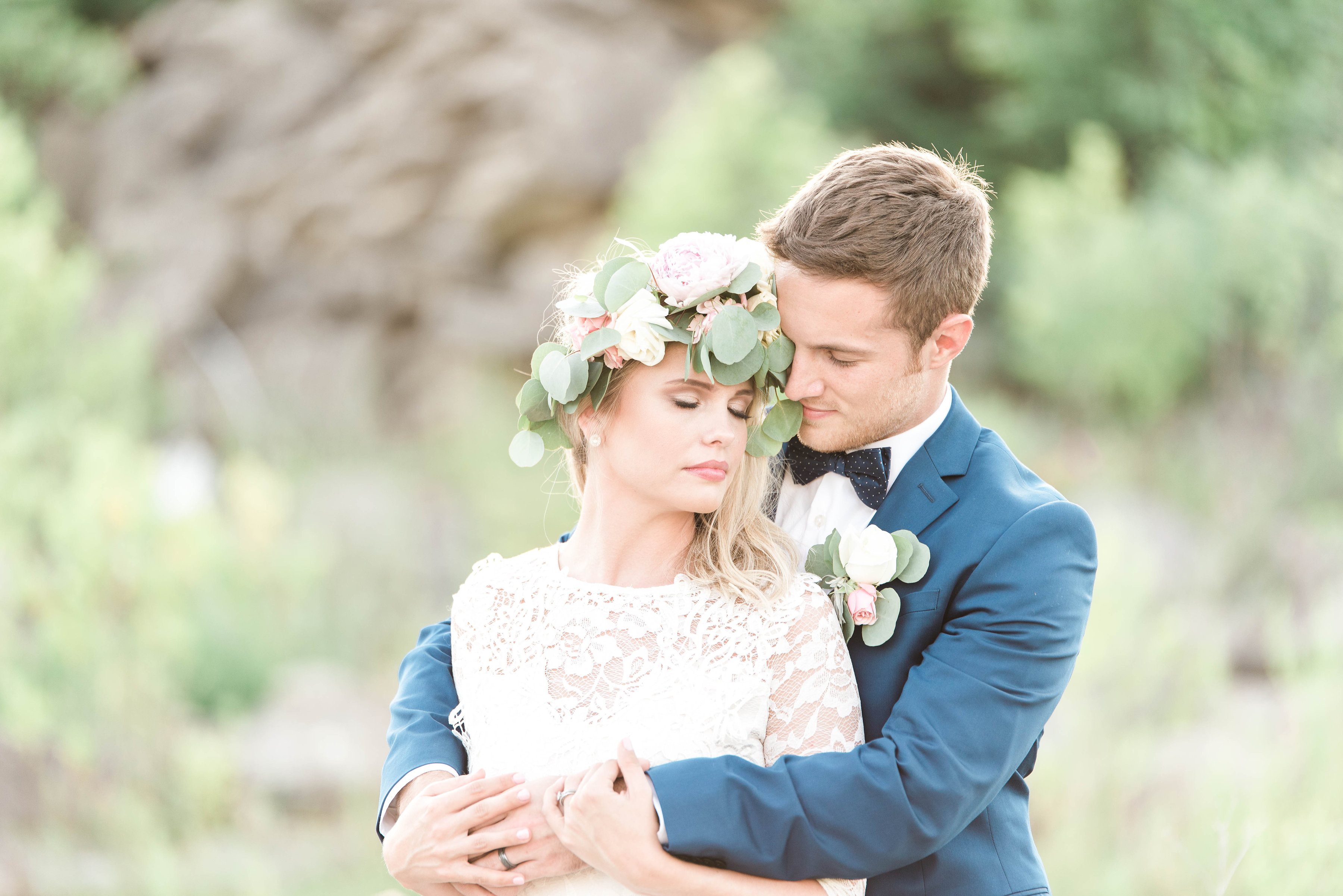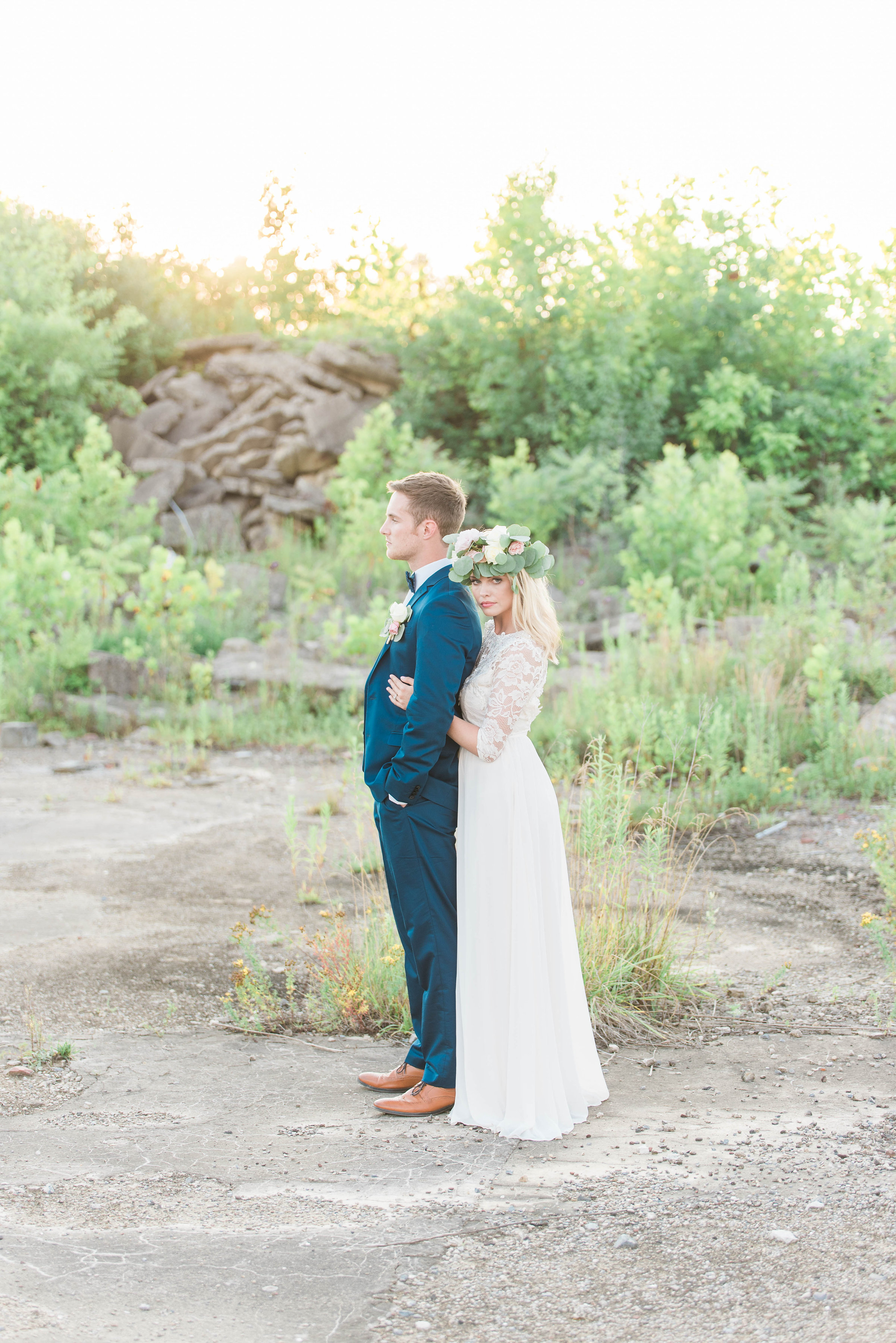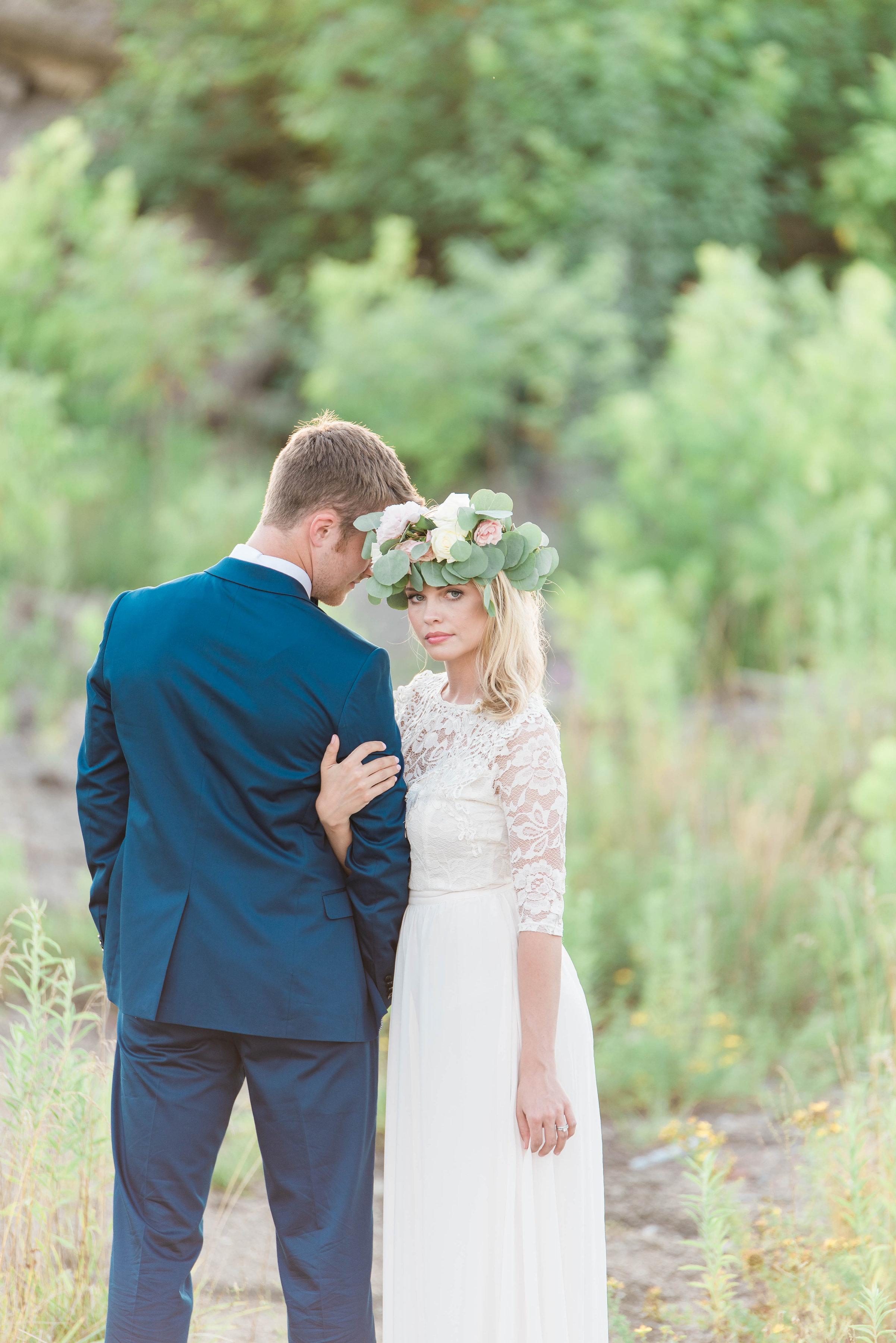 They even ended the festivities with the perfect get away car: an old vintage bicycle.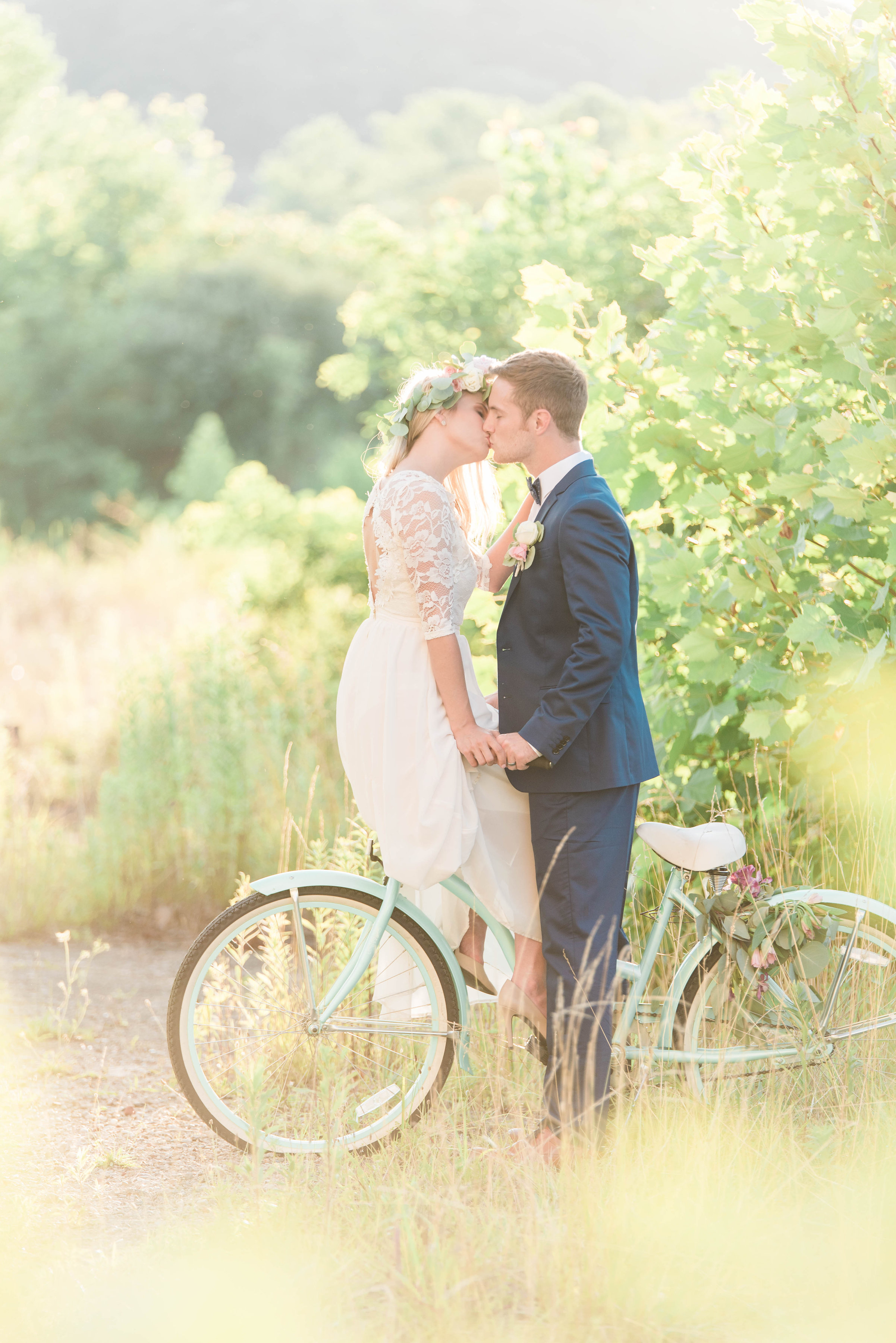 Such a gorgeous couple and so much love all around.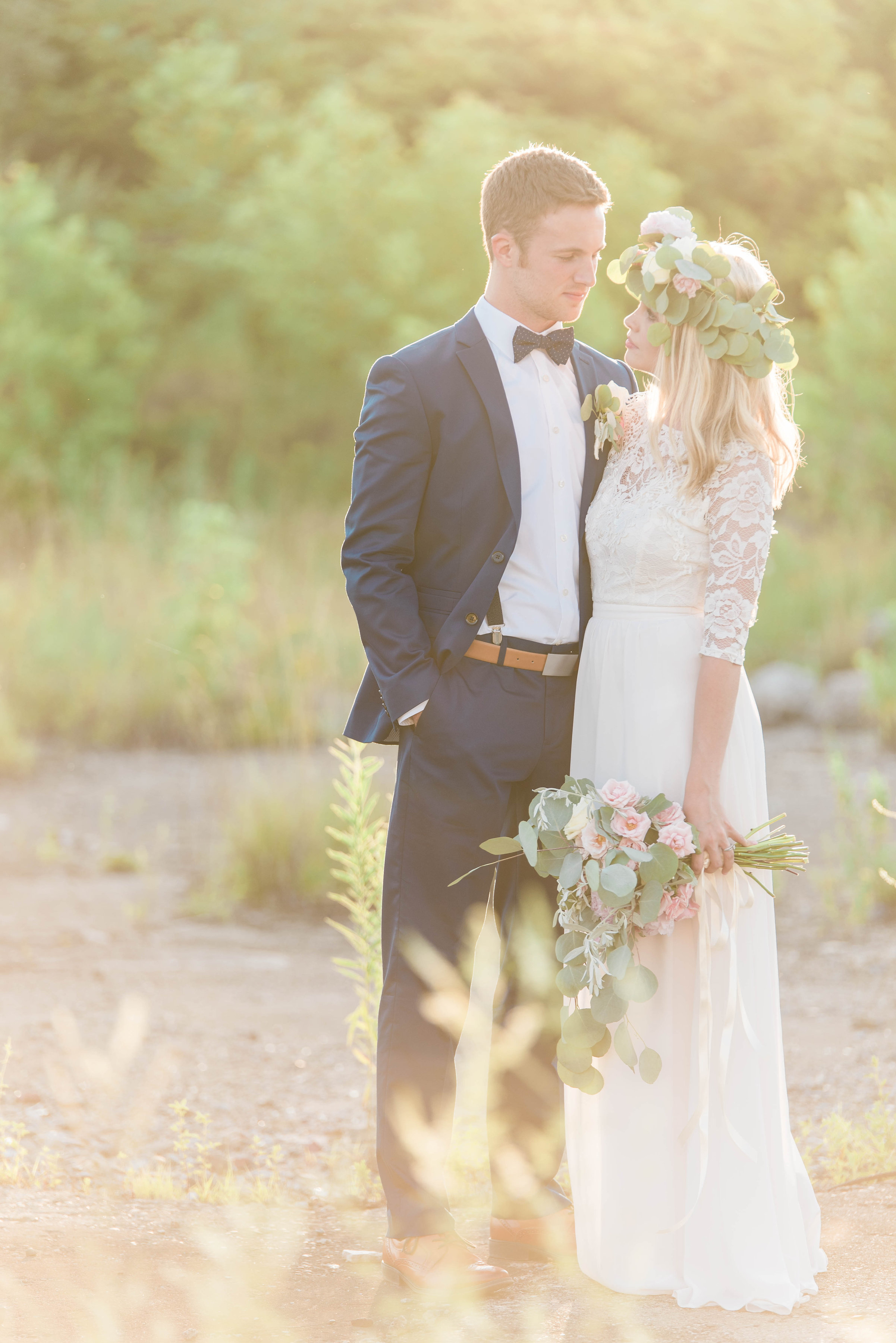 Doesn't this make you want to run in a field at that dreamy golden hour with a vintage bicycle and stacks of flowers?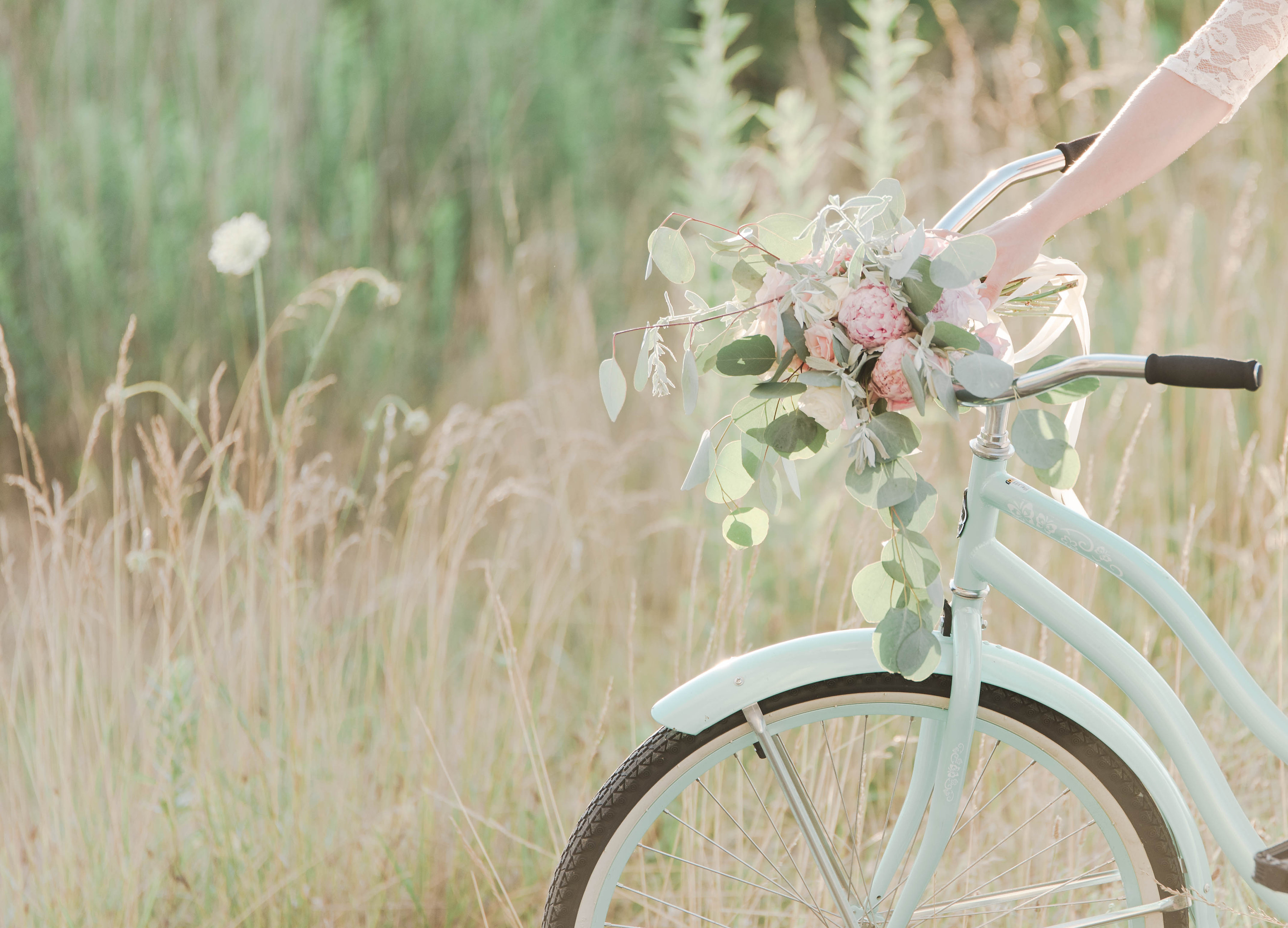 Photographer: Britani Edwards Photography//Floral Designer: Main Street Shoppes/Perennial Floral//Second Shooter: Carrie Leigh Photography//Bakery: Desserts by Samantha Chapman Koreski//Apparel: Not Too Shabby Boutique//Invitation Designer: Paper Hearts Invitations//Event Planner: Purple Dress Events//Beauty:Sarah Audia Makeup Artistry//Design and Decor: W Rentals & Events