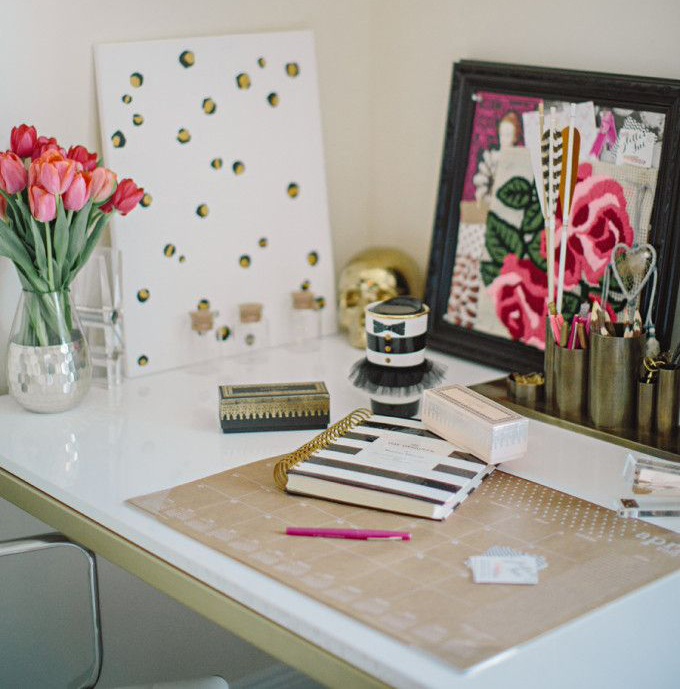 I'm a bit of a leopard print lover.  I try to keep it simple, sprinkling the pattern here and there (until I find our sofa covered in leopard pillows, a leopard throw, you know … I have no self control.)  But this latest ode to leopard is actually kind of subtle, and crafty, which I think qualifies it as pretty much perfect … so I'm going to show you how to paint your own leopard spots … for any project, really.
Say hello to my not-so-artsy-but-still-totally-chic leopard canvas (the perfect addition to my little office space.)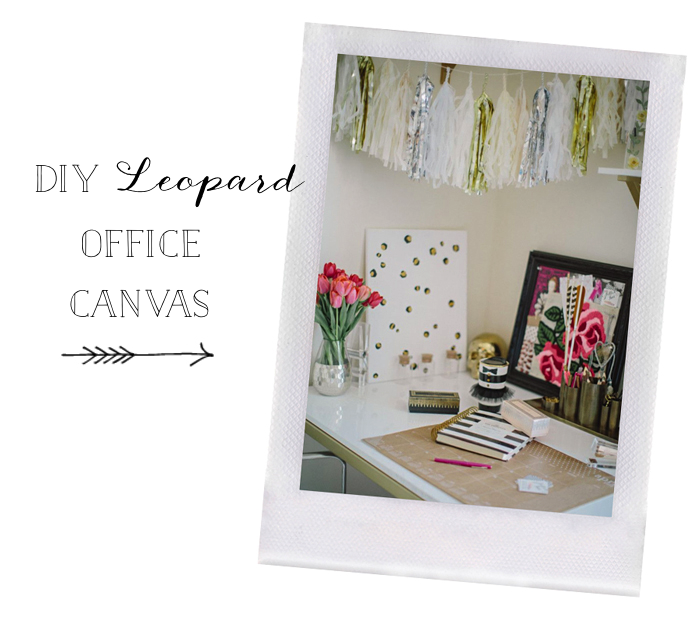 What You'll Need:
Blank Canvas (any size)
Acrylic Paint in Black (I used Martha Stewart Crafts Multi-Surface Satin Acrylic Craft Paint in Beetle Black)
Paint Brush (with a thin-to-medium tip)
Gold Metallic Marker (a paint marker or permanent marker will do)
STEP 1:  Gather your supplies!  Lay out a work space with your canvas on a flat surface, pour a bit of your black paint onto a palette (or paper plate), and have a clean dry paintbrush read.
STEP 2:  Start by drawing rough circle shapes with your gold metallic marker or paint marker.  (They don't need to be perfect, and actually look better a bit misshapen.)  I chose to use a metallic marker rather than actual gold paint because I knew it would dry quicker (and I wanted to be able to paint my black over the gold spots without having to wait hours in between.)
STEP 3:  Use a paintbrush and your black paint to create rough leopard outlines around and along your gold spots.  No two spots are alike, so feel free to get creative and don't worry if the spots and outlines don't look perfect.  Use thicker amounts of black paint in some spots to add a little bit of texture as well.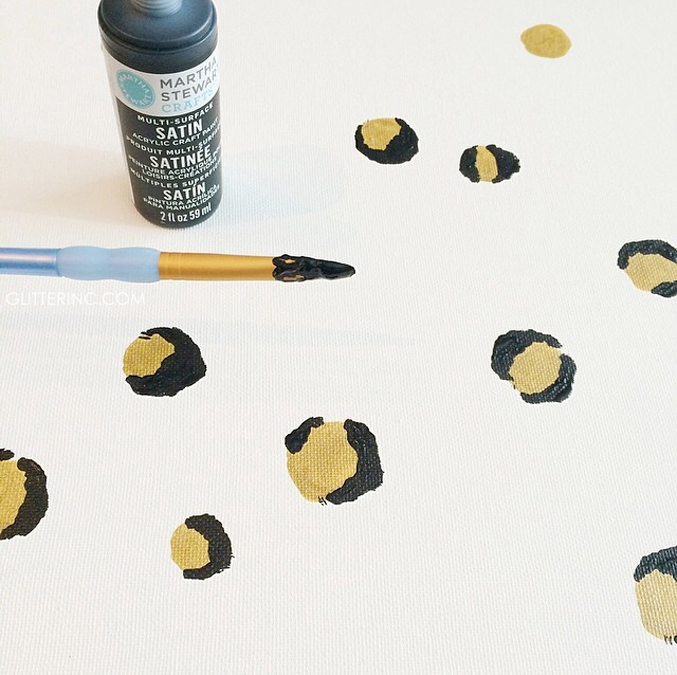 In case you're intimated by hand-painting leopard spots, this leopard spot diagram via Mr. Kate was also super helpful!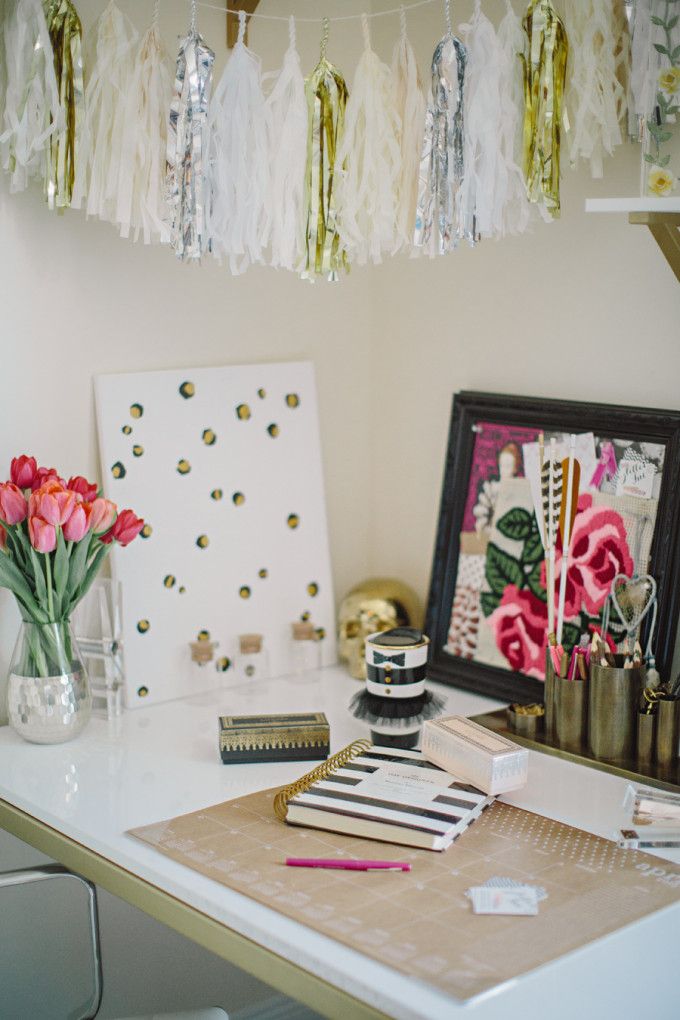 Voilà!  You have yourself a funky piece of leopard-spotted artwork! (By the way, after painting my canvas, I was already dreaming up covering a whole wall in leopard spots, though I may keep it small, painting spots on an acrylic tray or a vase.  These really would look adorable on just about anything!)