This post contains affiliate links, which means that if you click on one of the product links, I'll receive a small commission. Additionally, as an Amazon Associate I earn from qualifying purchases. Thank you so much for clicking through and helping to support this little blog business of mine! Read more about our site, privacy, and disclosure policies here.
Let your guests and kids take the lead with a create-your-own ice cream treat dessert board, a perfectly festive way to beat the heat this summer! A sweet take on the charcuterie board trend, this ice cream buffet encourages the yummiest ice cream creations.
It's seriously scorching hot outside. Since I can't fathom baking a thing these days, a summer ice cream party, complete with a decadent ice cream dessert board, certainly seems in order. No joke, it was 97 degrees earlier this week
Plus, we have a whole lot to celebrate. See this post for more on that fun news! I figured why not serve up a charcuterie board of sorts. You'll have ways to make your own totally customized ice cream cone or ice cream sandwich extraordinaire.
And while I know that the charcuterie board has been done a thousand times before, I'm sticking with it because it works. Any time I serve up a big buffet spread on a charcuterie board, our kids and guests alike line up for whatever it is we're serving. We've done everything from a porch picnic snack charcuterie board to an Italian family dinner charcuterie board.  We've also done an epic make your own sandwich charcuterie board and so many more! And, these big, bold, delicious boards are always a rousing success.
I think the key is to have a variety on your dessert board. This important so that everyone can pick and choose just they like from the "charcuterie" board, or in this case, dessert board.

Create-Your-Own Ice Cream Treat Dessert Board
Ice Cream also happens to be one of my favorite things to serve buffet-style. Everyone loves ice cream, and when you set out a variety of flavors and toppings, it evokes such awesome childhood nostalgia. I mean, who didn't love creating their own epic ice cream sundae as a kid? (Or at every single frozen yogurt shop as an adult for that matter?)
In case you're looking for even more ice cream dessert inspiration, check out this DIY Ice Cream Sundae Bar (complete with printable menus), the yummiest ice cream dessert hacks, and confetti cookie cup ice cream sundaes.
Now let's talk about this epic create-your-own ice cream treat dessert board!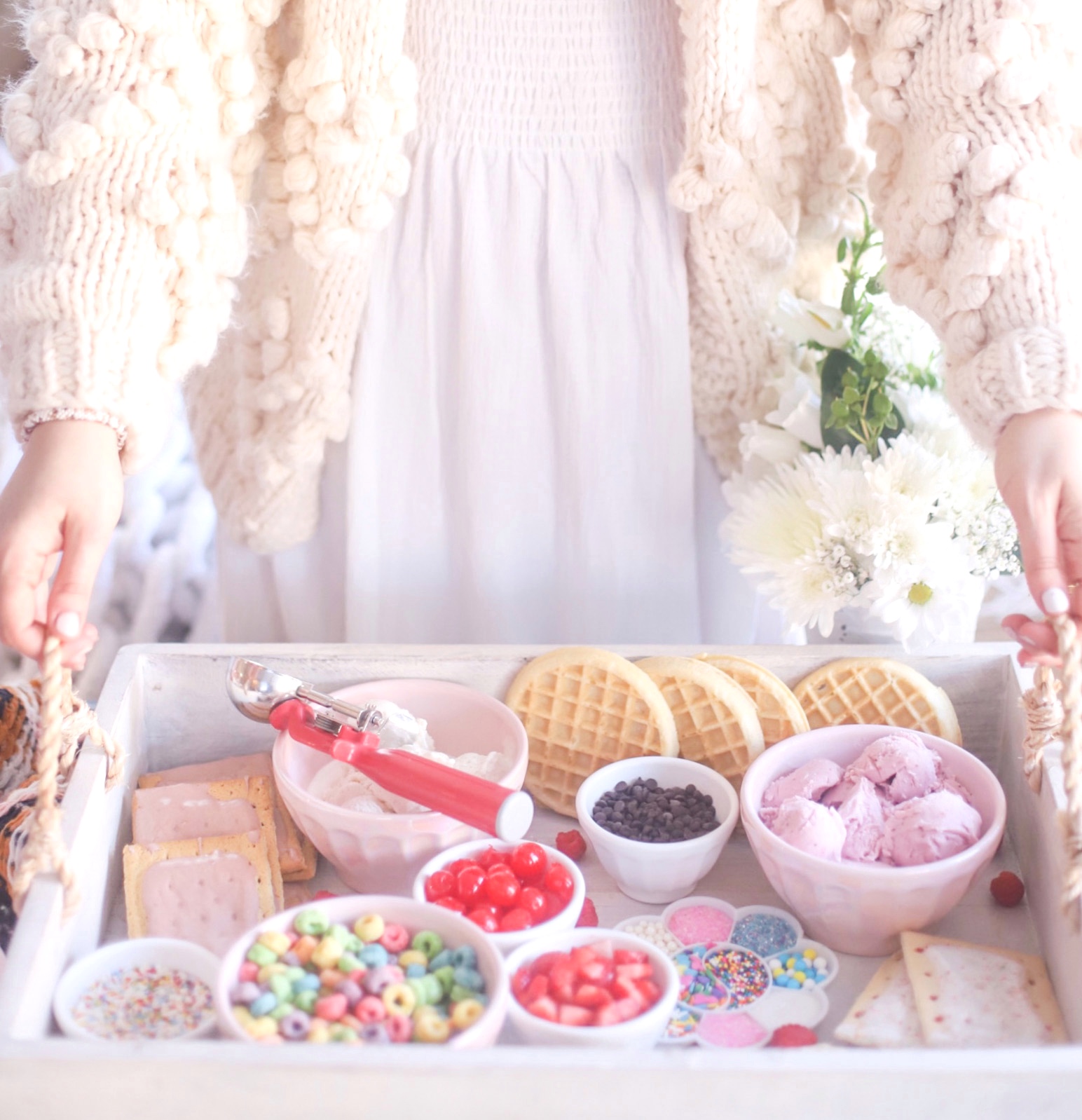 Make-Your-Own Ice Cream Dessert Treats
The beauty of an interactive charcuterie board or dessert board is that it allows your guests to create to their heart's content.
Giving your guests the vehicle for an awesome treat will get them inspired to make their own delicious ice cream treats. And everyone loves an interactive dessert!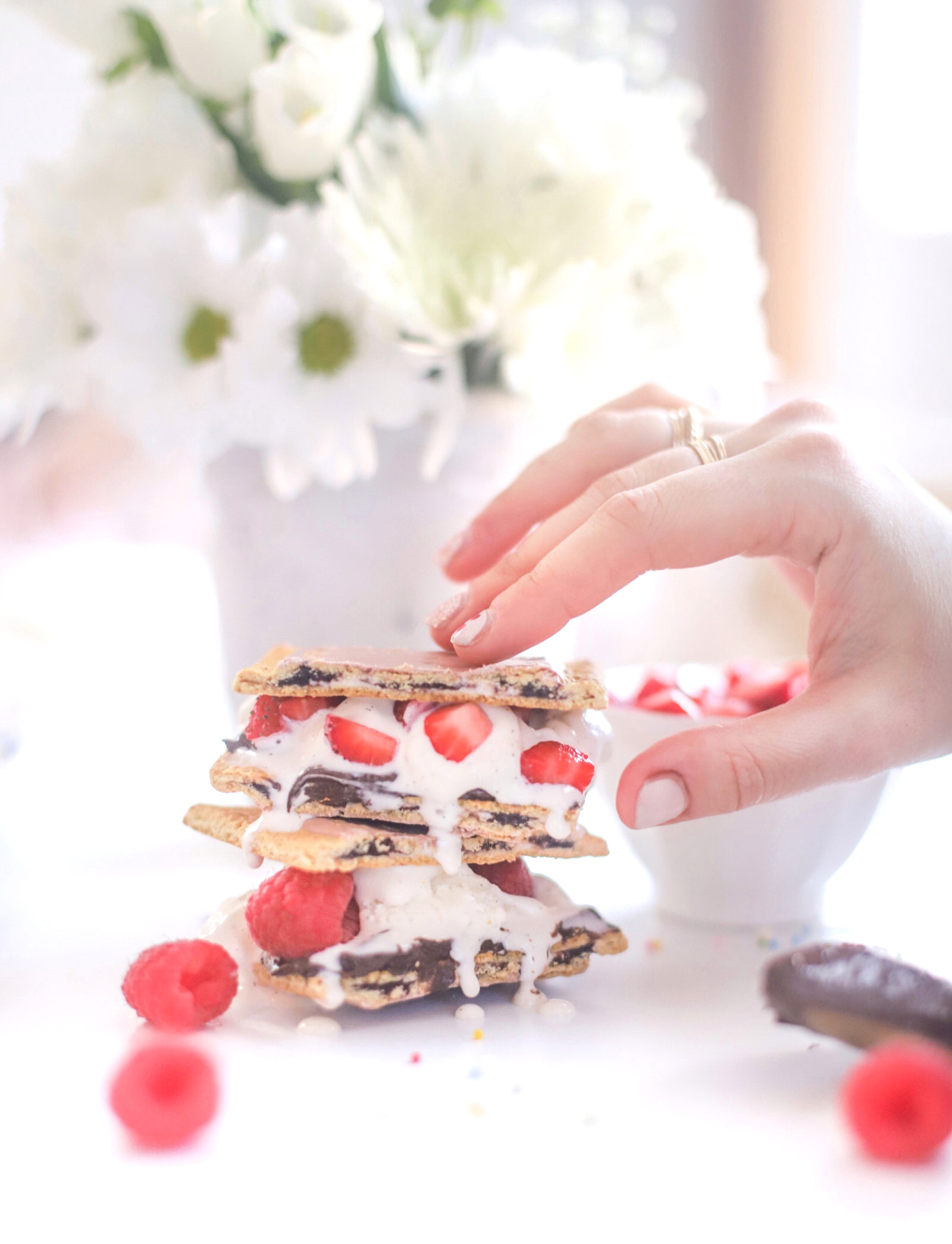 By the way, everyone agreed that the s'mores pop-tart stuffed with vanilla ice cream, Nutella, and strawberries and raspberries was insanely amazing.
How to Set Up A Make-Your-Own Ice Cream Treat Dessert Board
For this create-your-own ice cream station, set out a few yummy flavors of ice cream, edible ways to serve up the cream (i.e., pop-tarts, waffles, ice cream cones), and plenty of classic toppings (i.e., sprinkles, maraschino cherries, chocolate chips, chocolate sauce). Then watch as your kids, family, guests, you name it, create the most delicious pop-tart ice cream sandwiches, waffle sandwiches, sprinkle cones, ice cream sundaes, the list goes on and on.
What You'll Need
several flavors of ice cream (I like to have at least 3 flavors, including 1 dairy-free option)
pop-tarts, unwrapped
waffles, cooked and cooled
ice cream cones or cups
sprinkles
maraschino cherries
cereal
mini marshmallows
mini chocolate chips
diced strawberries
raspberries
chocolate sauce, Nutella, or fudge
crushed nuts
To Make the Ice Cream Board
Start with a large board, like a cutting board or serving tray. You can line it with a sheet of parchment paper to prevent some of the mess on the board itself.
Place your toppings (like sprinkles, maraschino cherries, diced fruit, chocolate chips) in small ramekins or bowls and set those on the board. Next, put the ice cream bases (like pop-tarts, waffles, ice cream cones) around those toppings, leaving space for your bowls of ice cream. Don't take out your ice cream until you're ready to serve (since it melts fast!)
Once you're ready to serve the dessert board, transfer your ice cream flavors into larger bowls and nestle them into your dessert board presentation. Put out ice cream scoops and smaller spoons to make scooping up ice cream and toppings easy for your guests.
Be sure to set out plenty of party plates and napkins for your guests to create and enjoy!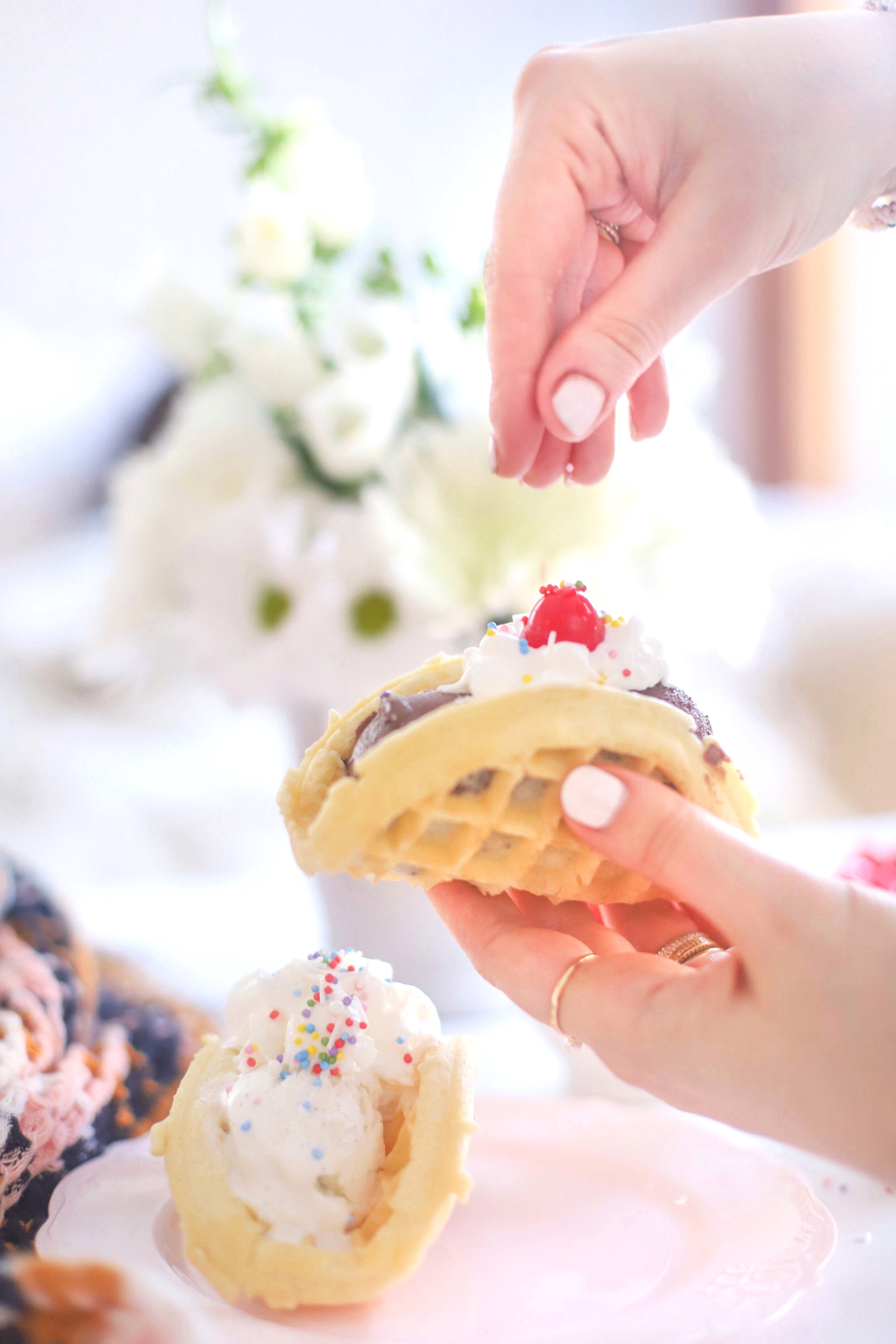 So there you have a it: a DIY fully customizable ice cream treat dessert board, perfect for all of your summer celebrations!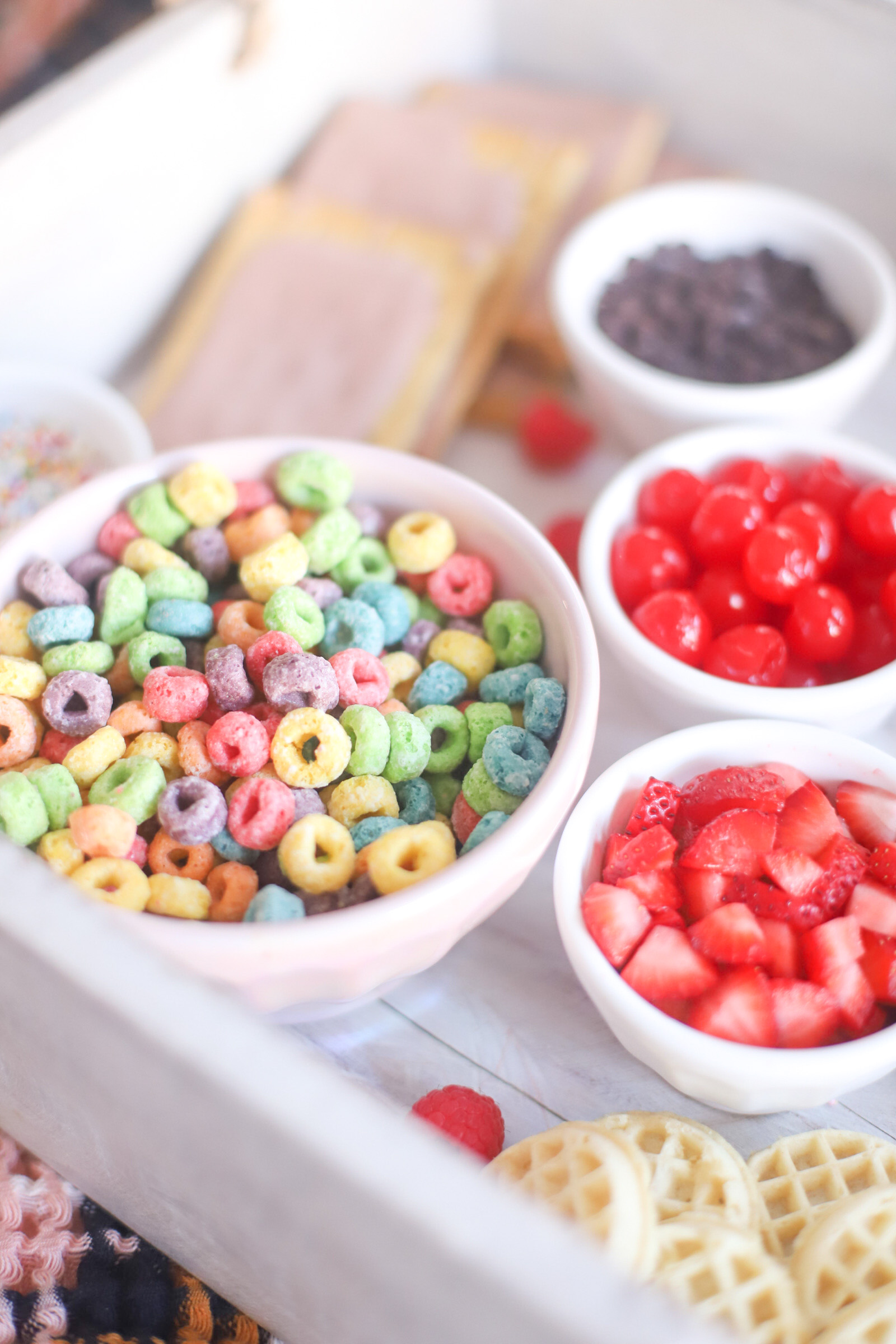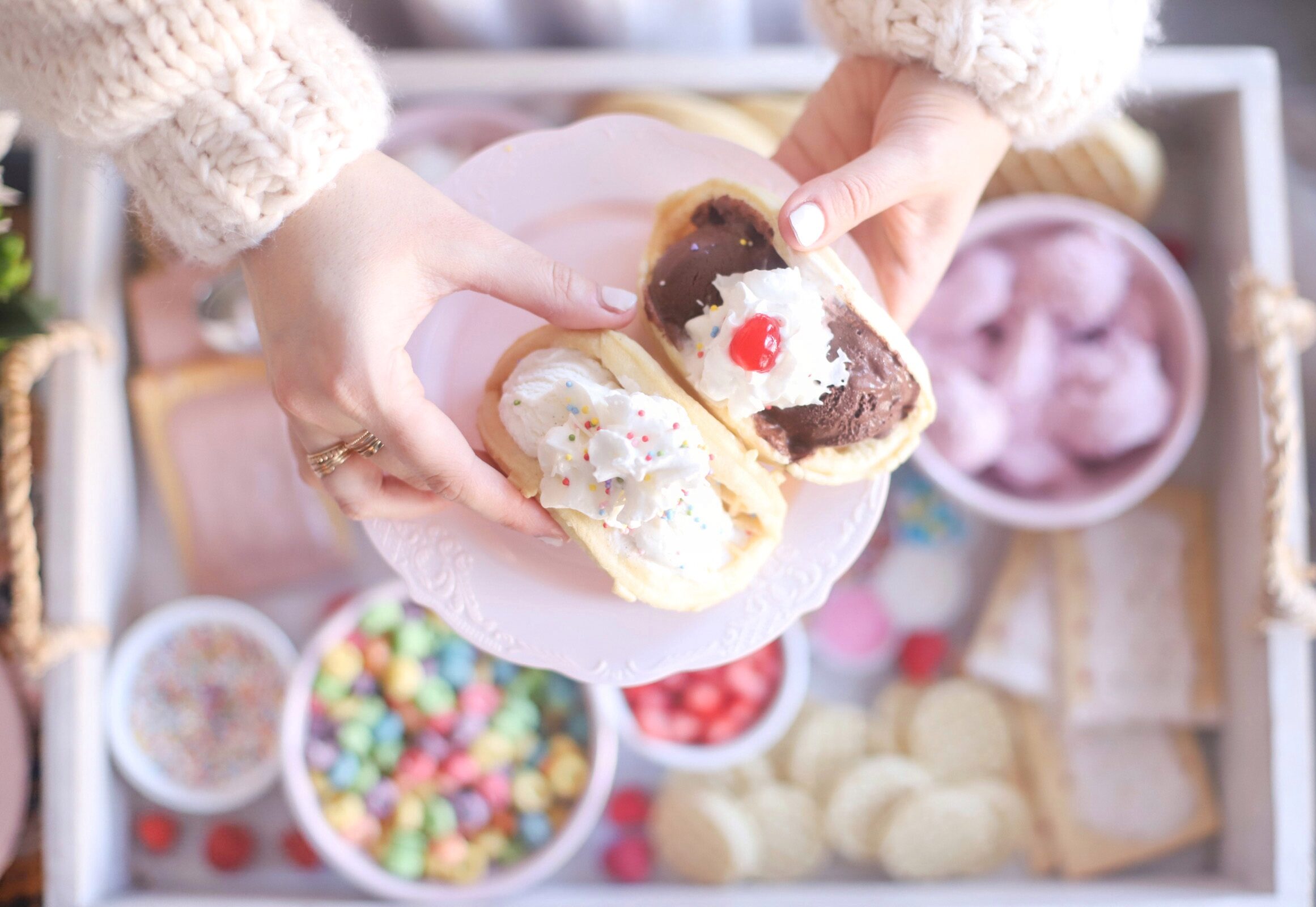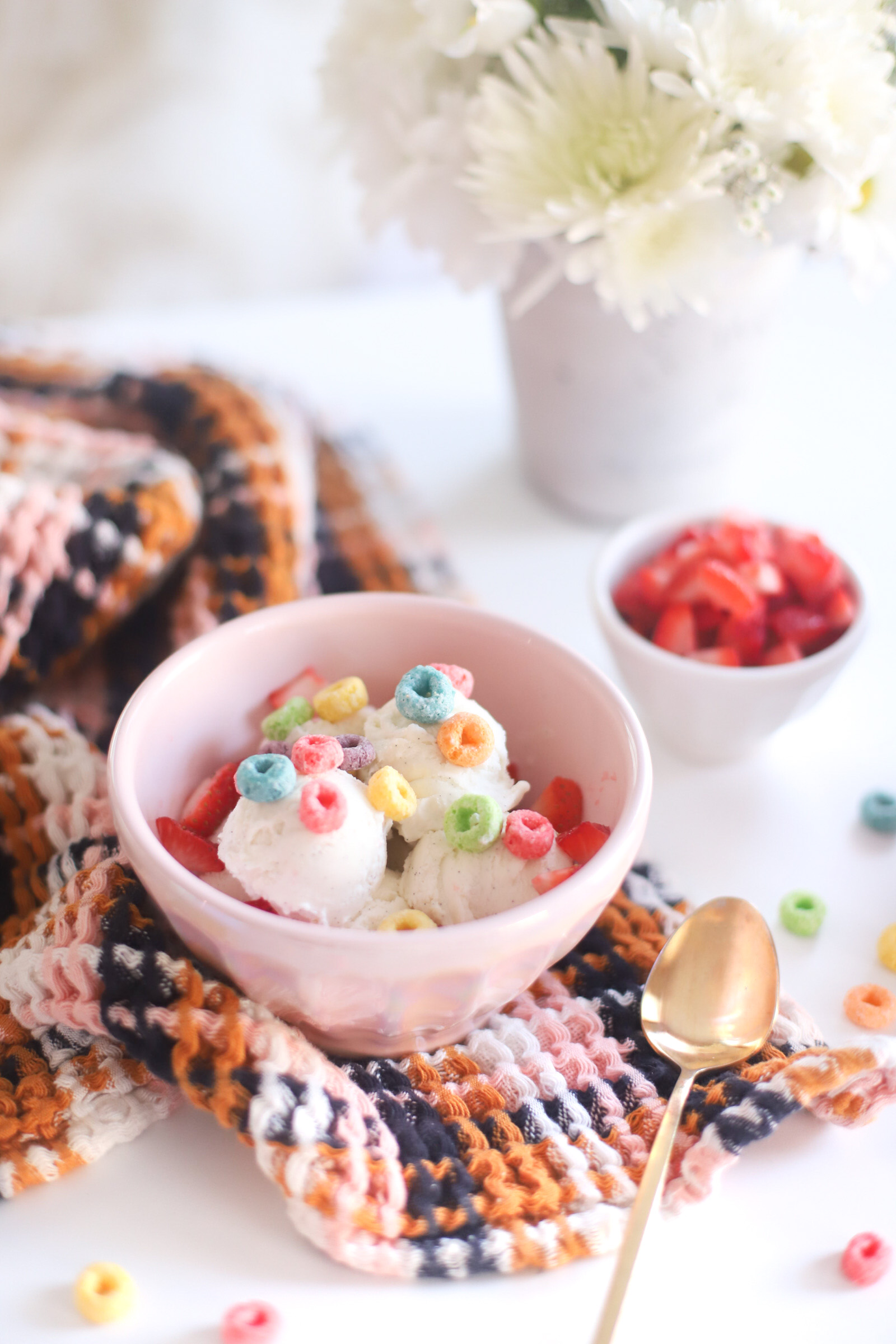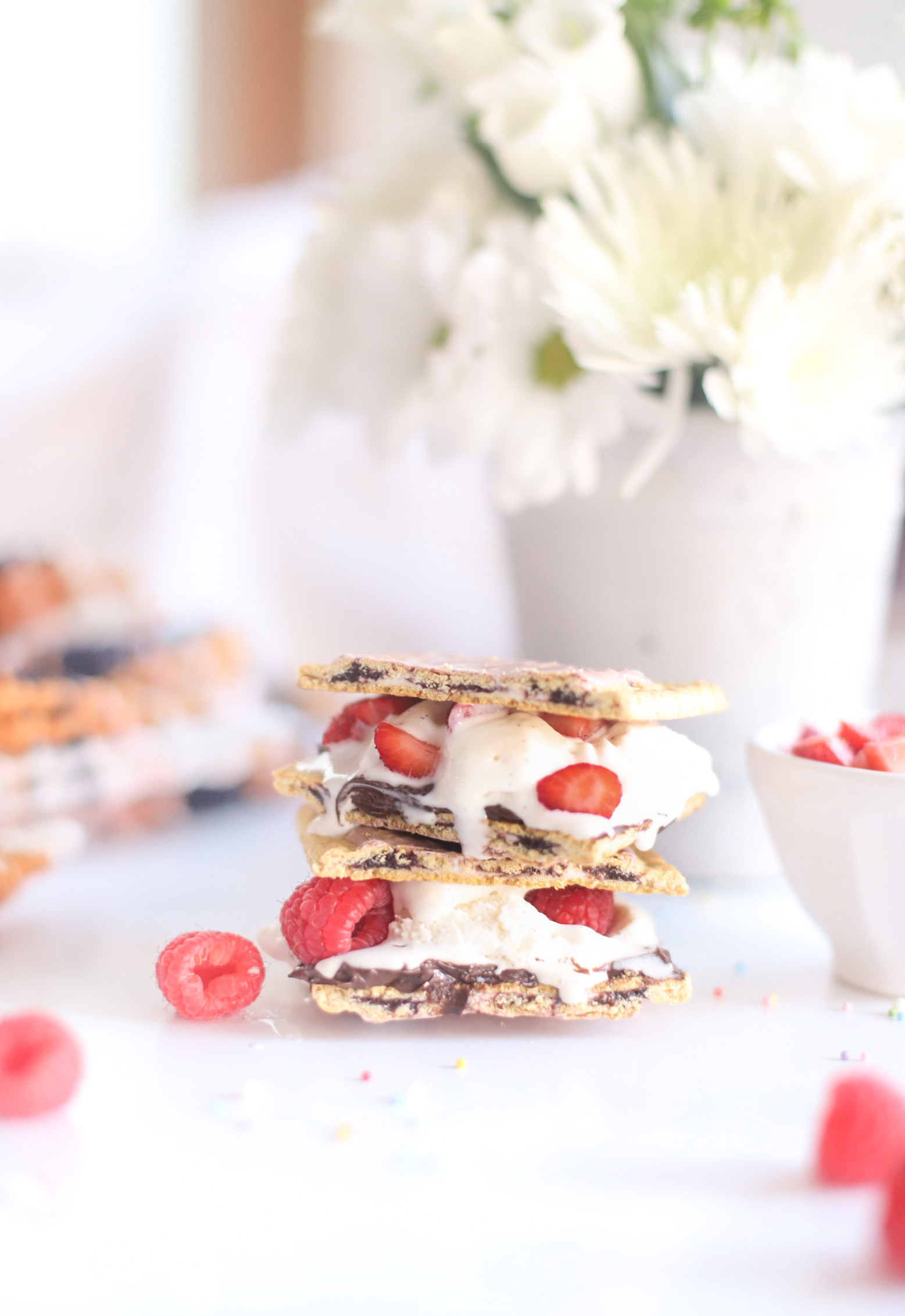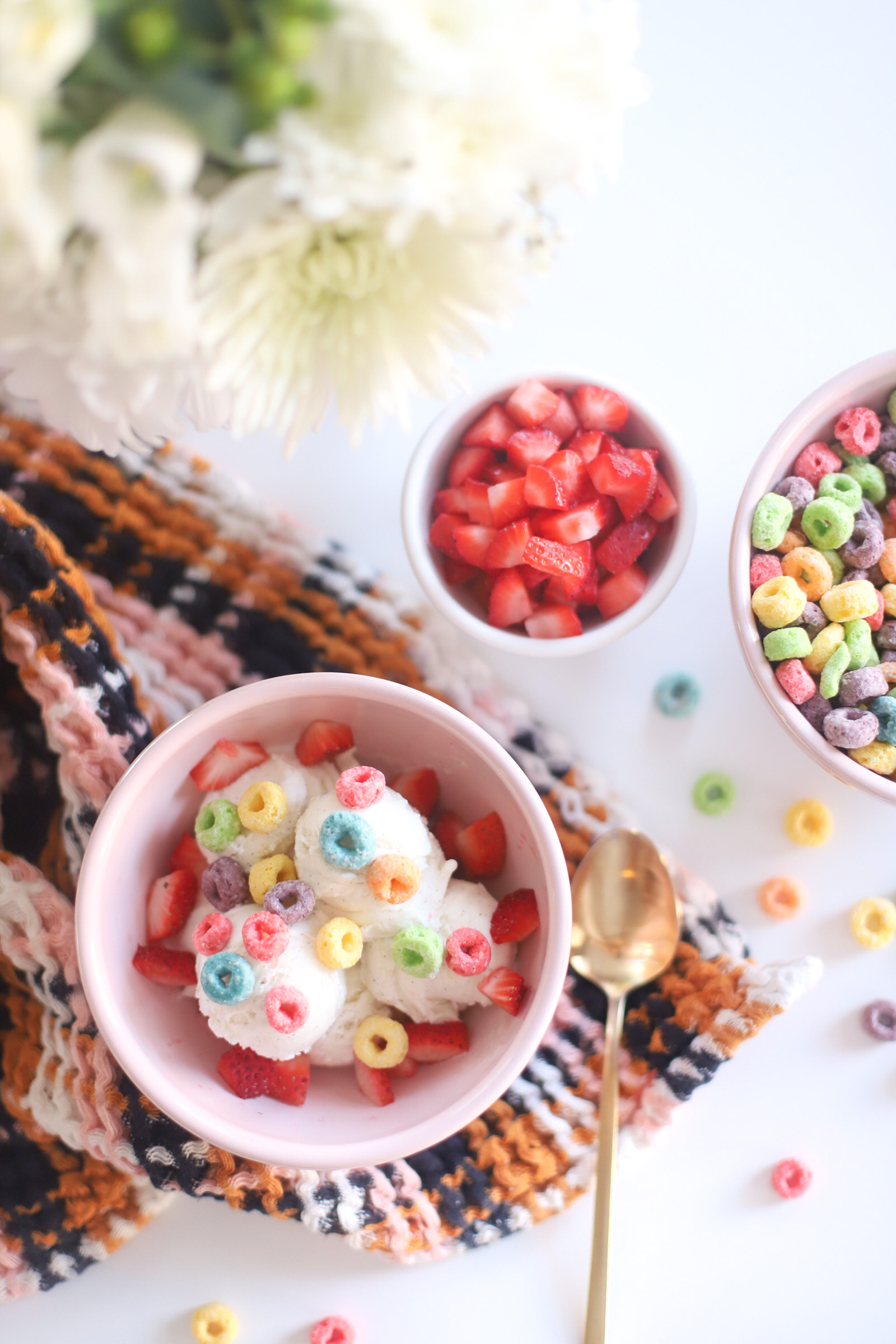 I hope you find that this make-your-own ice cream dessert party post is helpful and inspires your celebrating all summer long!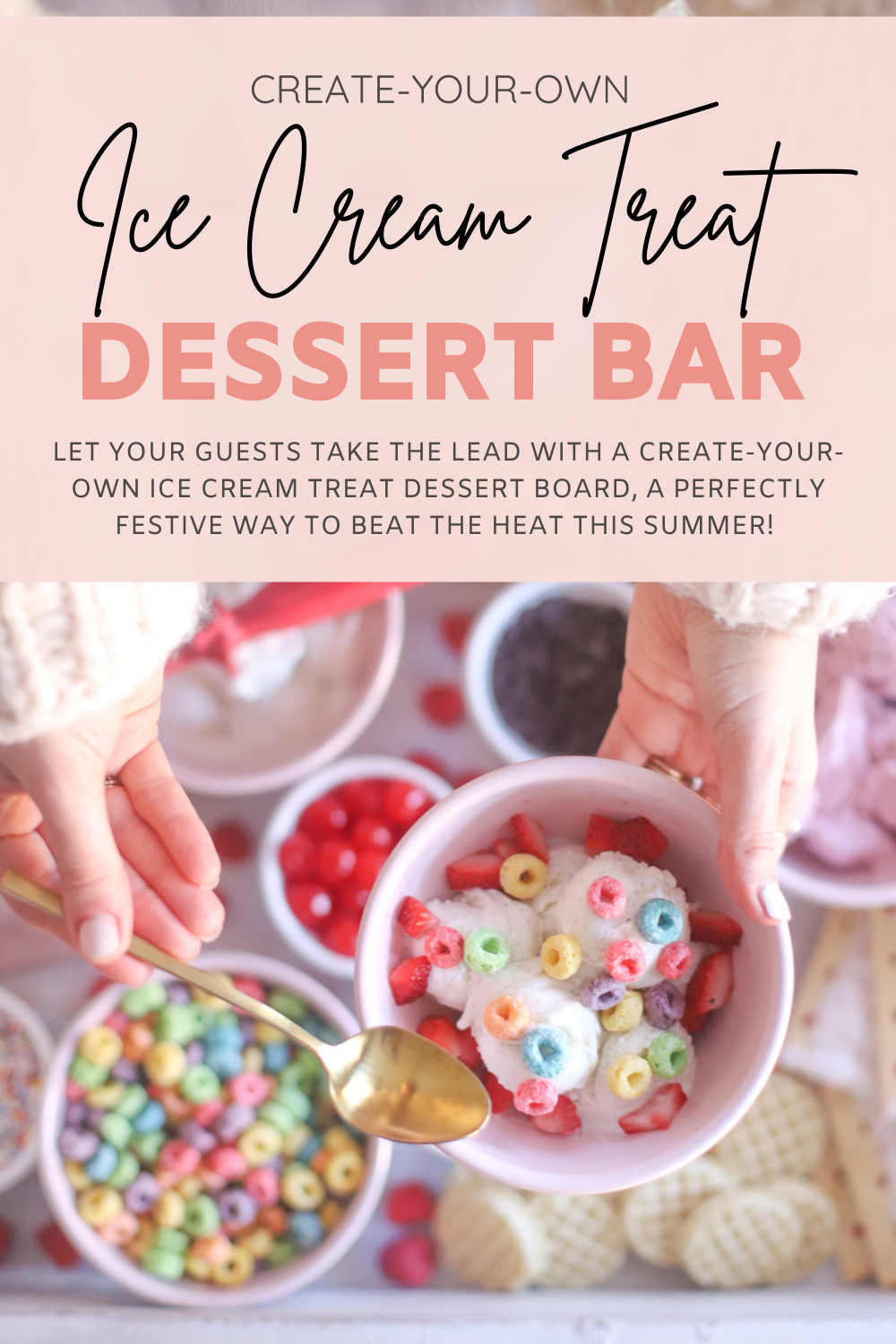 SHOP THE ICE CREAM PARTY DESSERT BOARD POST | CLICK LEFT & RIGHT ARROWS TO EXPLORE

What about you; do you celebrate the season with an ice cream party? Have you ever done an ice cream Sunday buffet or charcuterie board?
Love this simple and fun ice cream party idea? Check out all of our celebrations here (with plenty of ideas for at-home party fun!) and head to our recipe page to see what else we're dreaming up in the kitchen! And if you put together your own porch picnic, be sure to tag me on social media (@glitterinclexi) so I can live vicariously through all of your low-key celebrations!