This is a sponsored post written by me on behalf of Star Market. All opinions are 100% mine. Thank you so much for reading, clicking through, and helping to support this little blog business of mine! Read more about our site, privacy, and disclosure policies here.
Feed a crowd with an epic make your own sandwich charcuterie board complete with Primo Taglio® meats and cheeses, crusty bread, and all of the toppings and condiments! This is one lunch or dinner spread the whole family will love.
Looking to feed a crowd? Or maybe you just need to switch up mealtime and get out of that dinner rut? Make lunch or dinner epically fun (and delicious) with a make your own sandwich charcuterie board!
With the long days of summer in full swing, I'm planning to soak up the sunshine as much as I can. We have a big move ahead, and with all of the packing on the horizon, and the warm summer sun calling our name any time we're not packing, I'm all about simplifying other aspects of our lives. Cooking a hot meal for hours in the kitchen is definitely not on my to do list very often this summer.
Make Your Own Sandwich Charcuterie Board
Our family has recently discovered our love for the communal style family dinner. Put a yummy dinner spread on a charcuterie board or a lazy susan and goodness, my family gobbles it up, picky kids and all. There's something about the "undone" dinner – bowls, piles, plates, toppings, you name it – if I serve it deconstructed, and let everyone "make their own," the whole family seems to love dinner so much more. It's planned grazing, and it totally works. Just think of the possibilities: Italian charcuterie spreads, DIY taco night, make your own waffled bar. PARENTS: these are your life hacks. (And yes, I'm seriously committed to the charcuterie board trend.)
When it occurred to me that I could set out a "Make Your Own Sandwich Charcuterie Board" in place of dinner one night, I felt like doing a little victory dance. Once I actually created the sandwich board using high quality Primo Taglio products and watched as my husband and two young daughters made open-faced sandwiches for what felt like hours (happy, healthy eating, I tell you!), I knew I had struck gold.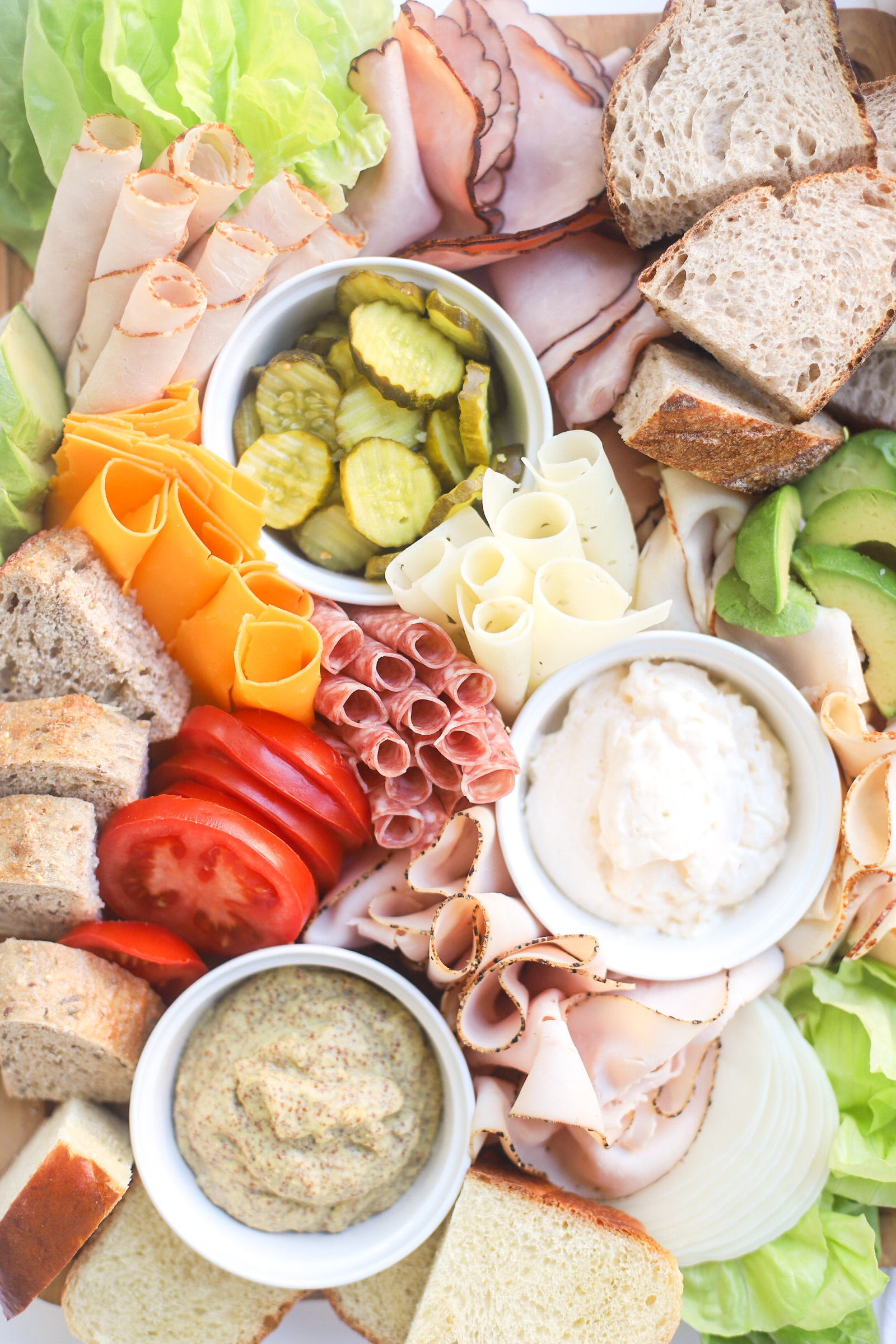 I was able to get all of our Primo Taglio sandwich meats and cheeses at Star Market.
Two different kinds of turkey breast, chicken breast, ham, salami, provolone, Swiss cheese, etc. I had everything freshly sliced to save me time when putting together the sandwich charcuterie board.
And did you know Primo Taglio stands for "first cut" in Italian and means that every slice tastes as fresh and delicious as the first? Primo Taglio is a premium quality line of meats and cheeses made with the finest ingredients, using traditional, time-honored preparation methods, and no artificial flavors or colors, available at a value in the Boston area exclusively at Star Market and Shaw's.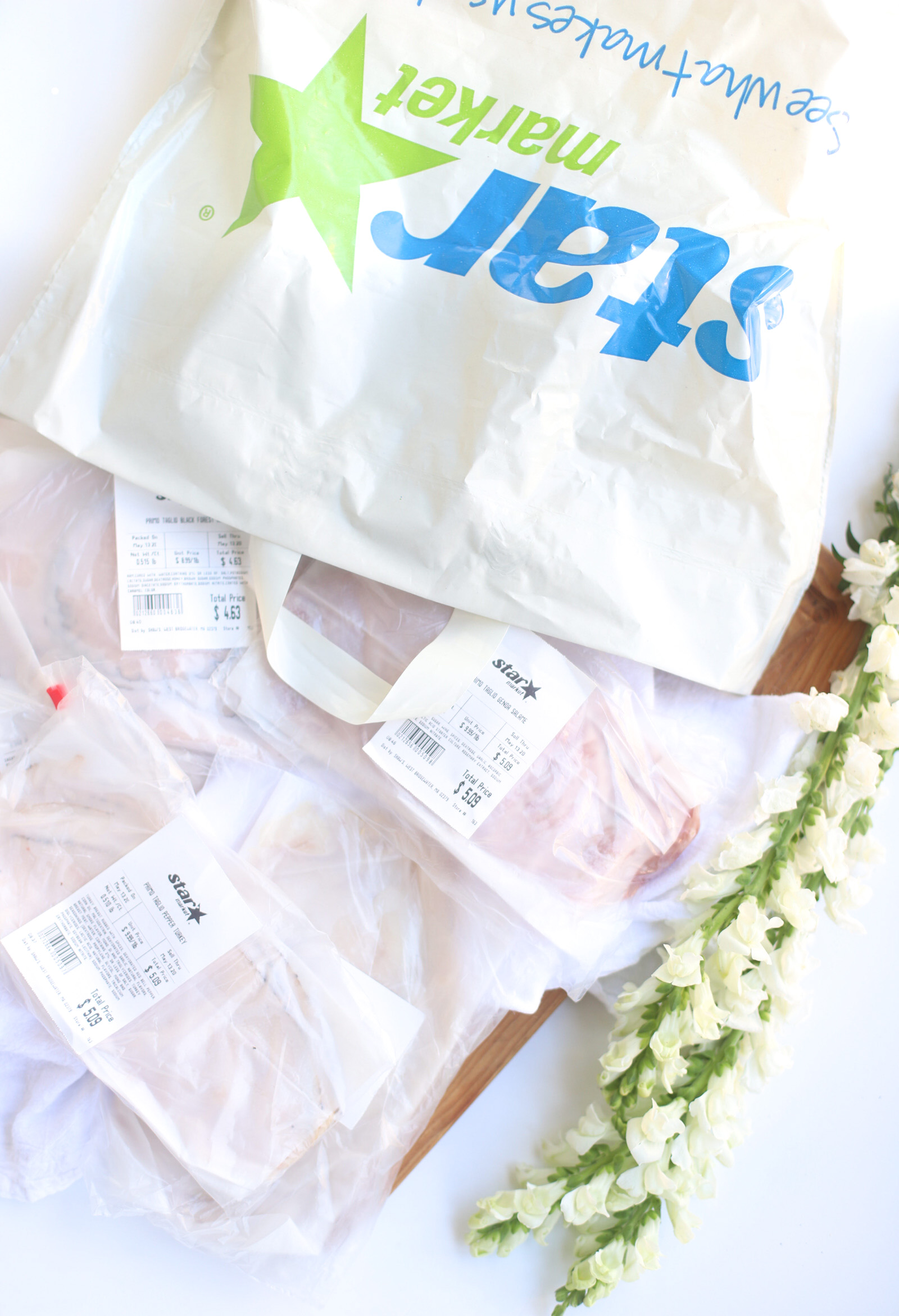 I shopped at Star Market in my local area, but you can also find Primo Taglio meats and cheeses at the Albertsons Companies family of stores, including Albertsons, Safeway, ACME Markets, Jewel-Osco, Vons, Randalls, Shaw's Supermarket, Star Market, Tom Thumb and Vons.
Now let's taking about putting together your own sandwich charcuterie board …
DIY Make Your Own Sandwich Charcuterie Board
What You'll Need
three to four kinds sliced deli meat
two to three kinds of sliced cheese
toppings like leaf lettuce, tomatoes, sliced pickles and avocados
condiments like dijon mustard and mayonnaise (hummus works too!)
two to three kinds of sliced crusty bread
To Put Together Your Sandwich Charcuterie Board
Start by setting out your meats and cheeses on a large charcuterie board or wood cutting board. Be sure to include something for everyone. I went with sliced turkey, chicken, ham, salami, provolone, swiss, and cheddar. I tried to arrange all of the meats and cheeses in a way that everyone could easily take pieces by folding up, fanning out, or rolling pieces before setting them out on the board.
When it comes to toppings, I like the classics: sliced pickles, lettuce, tomato, and avocado slices because … YUM. Slice things like tomatoes and avocado in advance (but be sure to serve pretty soon after slicing so that everything stays nice and fresh.) Choose a good quality leaf lettuce if you can. My gang loves butter lettuce. Any pickles should be sliced so that they're easy to stack onto a sandwich. (We like bread and butter pickles!)
As for spreads, we went simple: dijon mustard and mayonnaise. Whatever condiments and spreads you choose, transfer those condiments into small bowls and be sure to have plenty of butter knives nearby so that everyone can easily dip in and spread easily.
When it comes to bread, choose two to three kinds of soft and crusty breads; we went with a multigrain loaf, a sourdough loaf, and challah. And pre-sliced everything before setting it in little stacks around the charcuterie board. We like open-faced sandwiches, so I went with thicker slices, but thin slices work great too.
Have fun with your sandwich charcuterie board arranging!
The idea is to put together a charcuterie board that everyone can dive into and mix and match to make their own dream sandwich (or three!)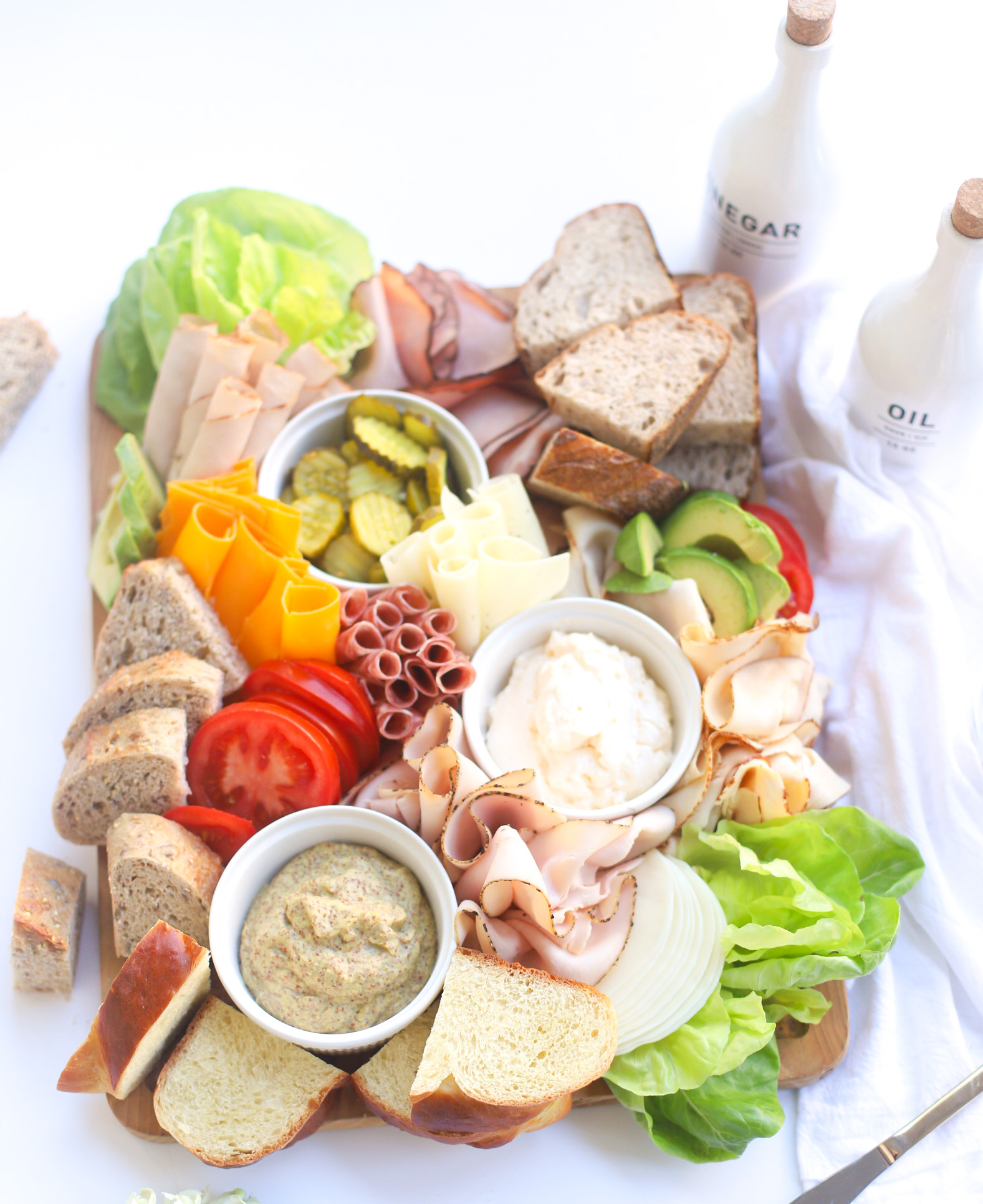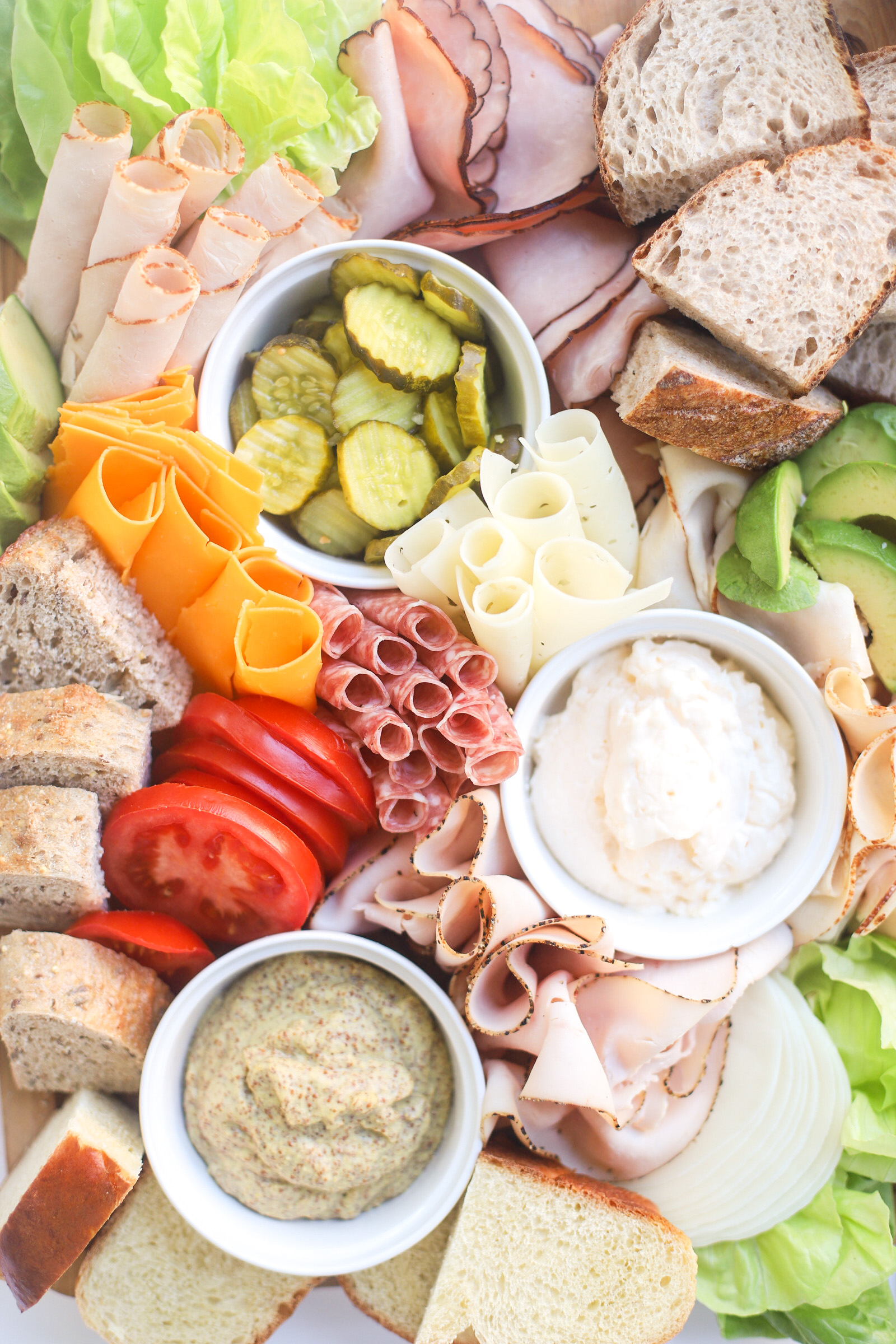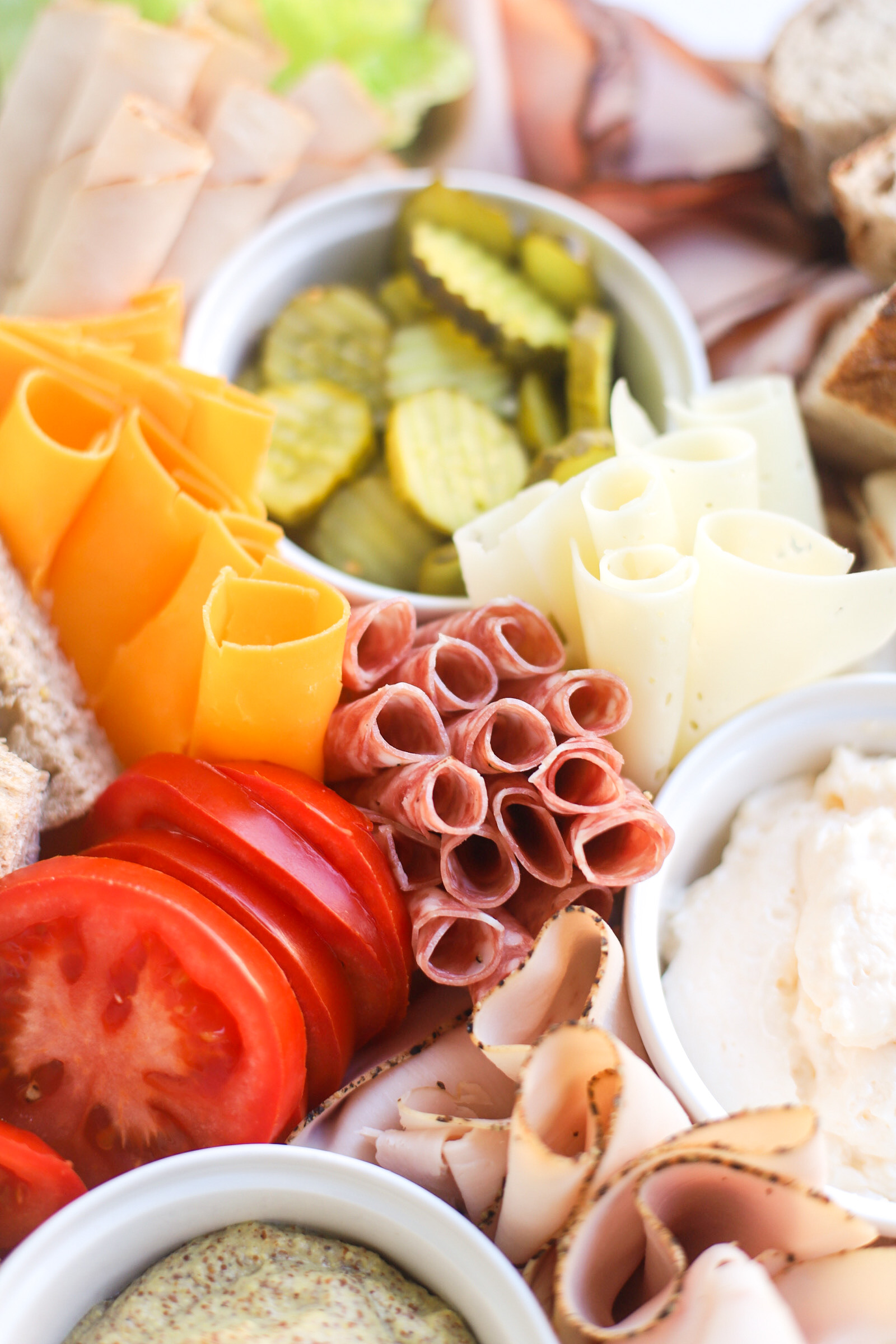 Like any great charcuterie board, this DIY sandwich charcuterie board can serve as the inspiration for your next epic communal dinner. Mix and match proteins, carbs, cheeses, toppings, and spreads. Add in what your family loves and leave out the things you or your family may not love. Make the sandwich charcuterie board your own, and work it into your fun summer dinner routine!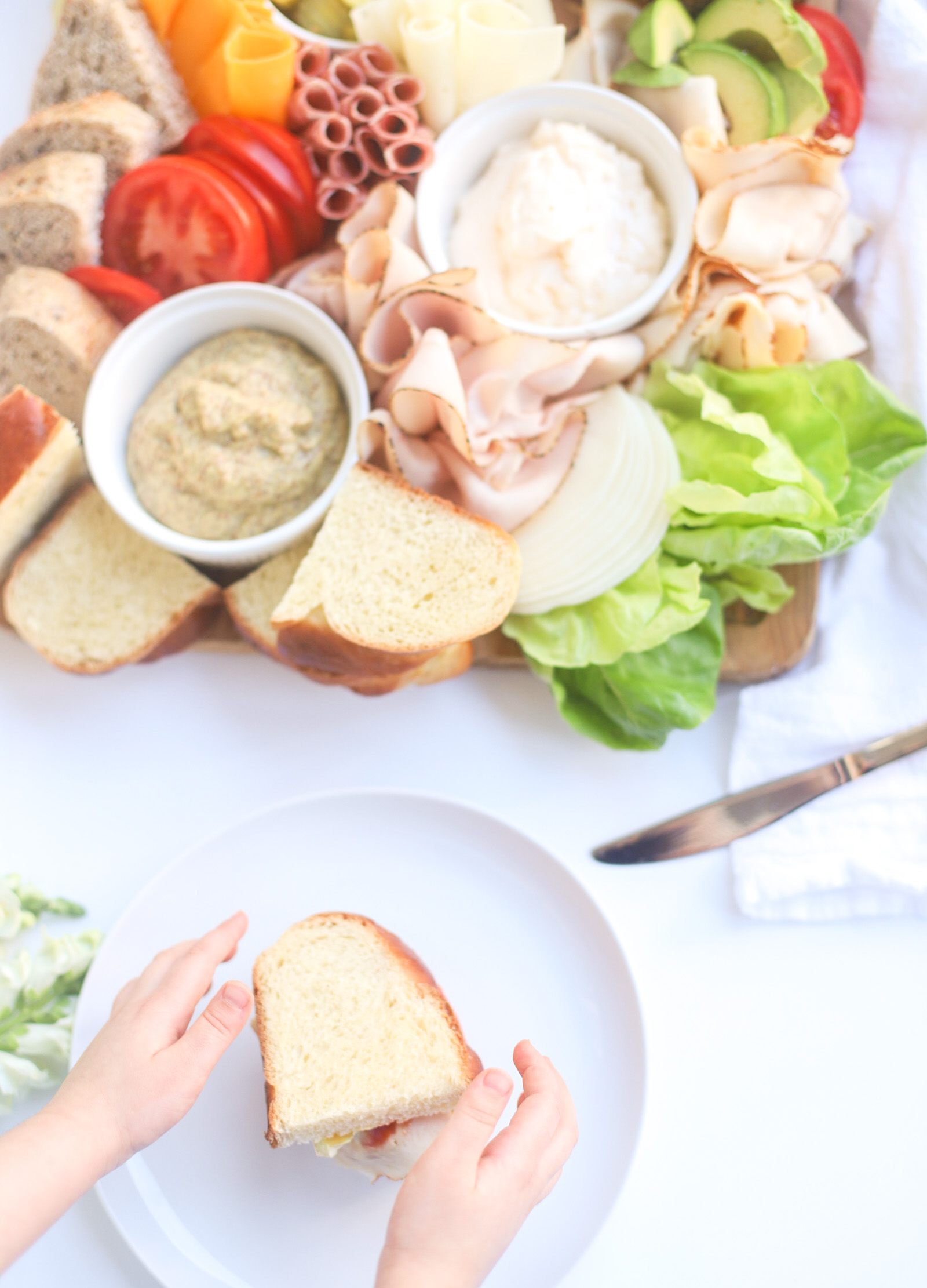 100% adding the "Make Your Own Sandwich Charcuterie Board" into the family dinner rotation!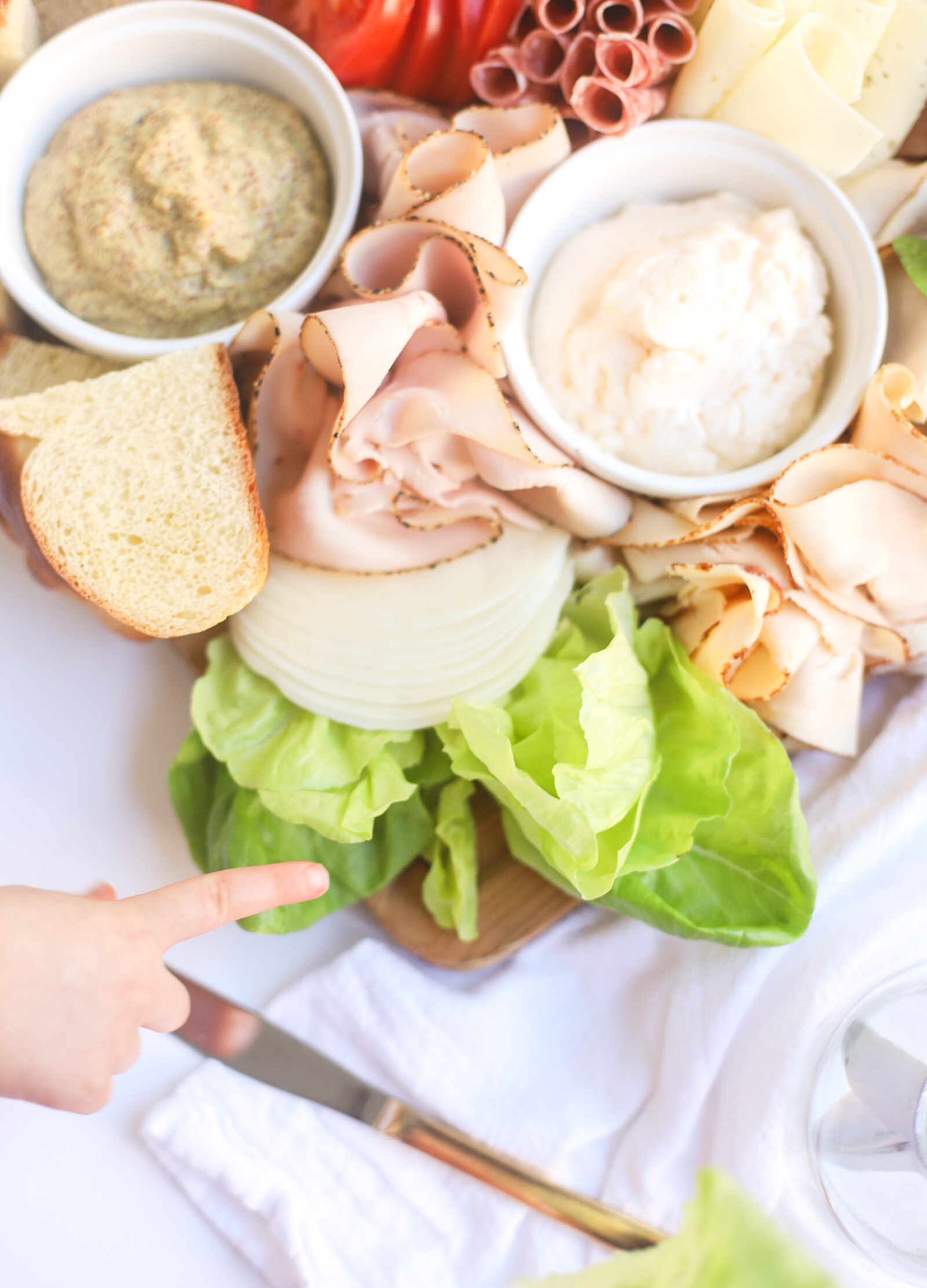 And our kiddos most definitely approve!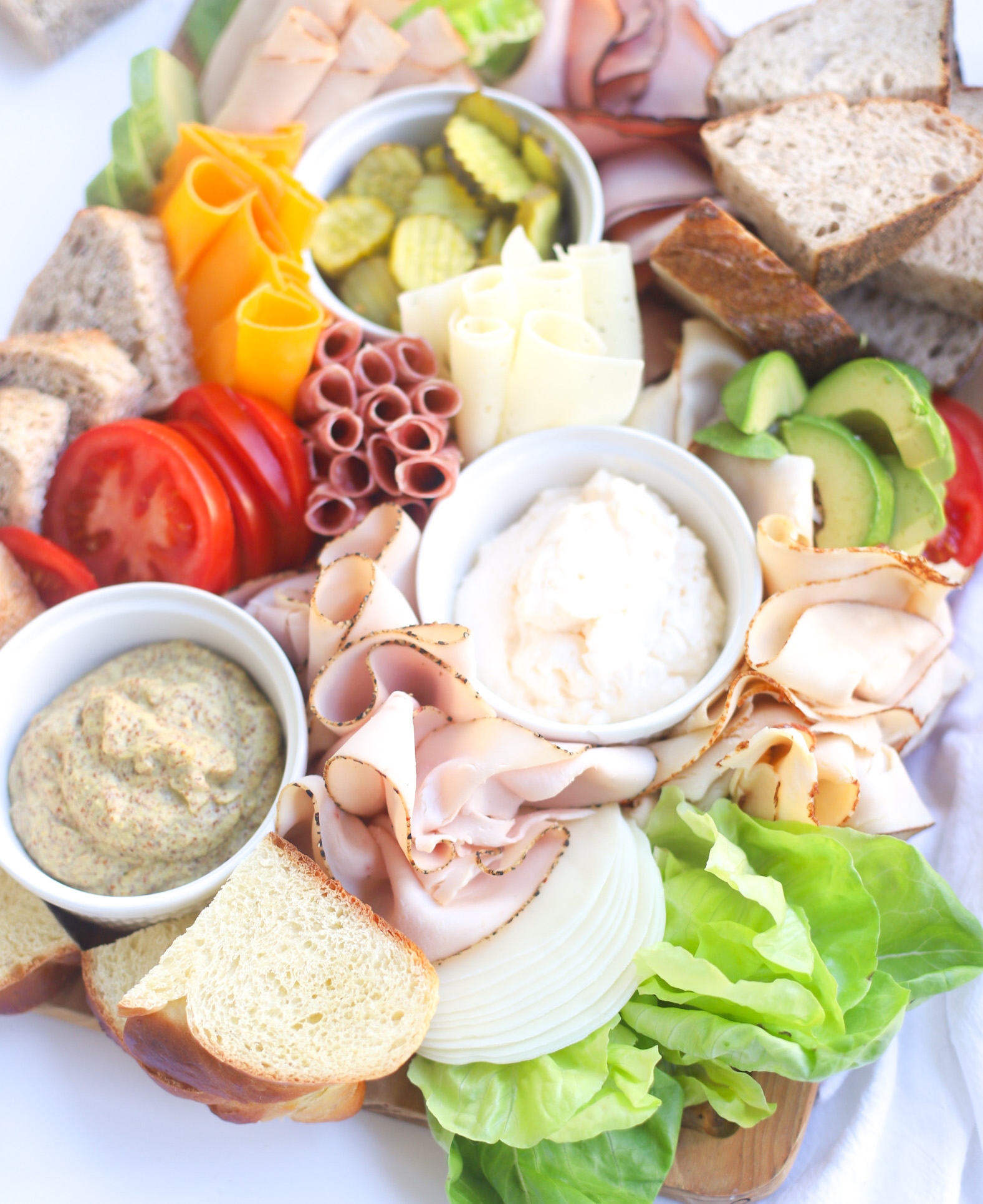 What about you? What fun and inventive lunch or dinner recipes and ideas does your family love? I'd love to hear what your favorite family meals are! I'm always looking for new and inventive ways to feed a crowd!
Love this Sandwich Charcuterie Board? Head to our recipe page to check out what else we're dreaming up in the kitchen!