Now that Scarlett has entered her toddler years (she's almost 16 months – and I still can't believe it!), we knew a car seat upgrade was in order. Thanks to Maxi-Cosi, Scarlett got one snazzy convertible car seat, and as parents we got piece of mind knowing that she's in an unbelievably safe "big kid" car seat.
Meet the Maxi Cosi Pria 85 Ribble Knit. The new convertible car seat collection is available on the ever-popular Maxi Cosi Pria 85 with textured fabrics and tailored styling. The premium fabric features classic piping and ribble knit texture, and comes in six great colors, all named for exotic travel destinations across the globe like Cairo Linen, Manhattan Black, Havana Pink and Bali Blue.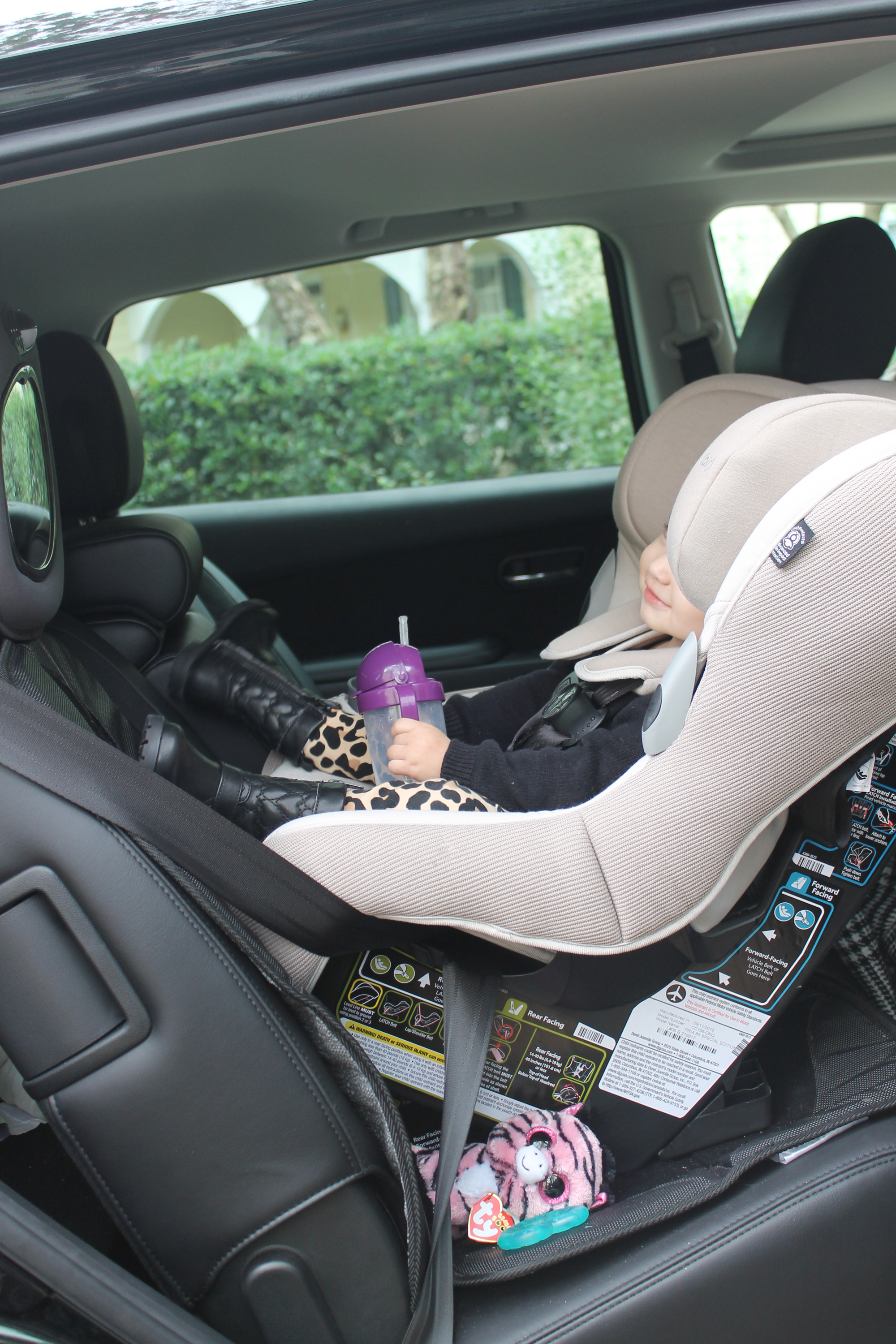 Safety first:
The fact that the Maxi Cosi Pria 85 convertible car seat is safe is apparent from the moment you unbox it. There is extensive padding, the build is solid, and the harness and straps are well-designed and don't slide out of place (even when facing our little wiggle worm.)
The Maxi Cosi Pria 85 also has impressive side impact protection provided by Air Protect® technology which protects your child where they need it most: around their head.
Perfect for your big kids too:
The Ribble Knit Collection allows for children up to 85 pounds (the highest weight range offered by a convertible car seat) to ride safely with Air Protect and has premium padding for maximum comfort. You can keep your little one safe in the seat from 14 to 40 pounds sitting rear-facing (Scarlett pictured here rear-facing) and 22 to 85 pounds forward-facing.
It's obvious this seat is comfortable and secure. I'm amazed at how easily Scarlett can go from playing with a book or a toy to sleeping happily in her seat.
The Maxi Cosi Pria 85 even has a built-in cup holder which Scarlett figured out, and fell in love with, right away. The entire first day in her new car seat, we could hear Scarlett taking her sippy cup in and out of the cup holder. It was quite the discovery for her!
It's easy to clean:
Just like the other Pria 85s, the Ribble Knit Collection is a snap to clean – the fabric is easily removable (without taking out the harness) and can be tossed into the washer/dryer (no taking apart of the car seat required!)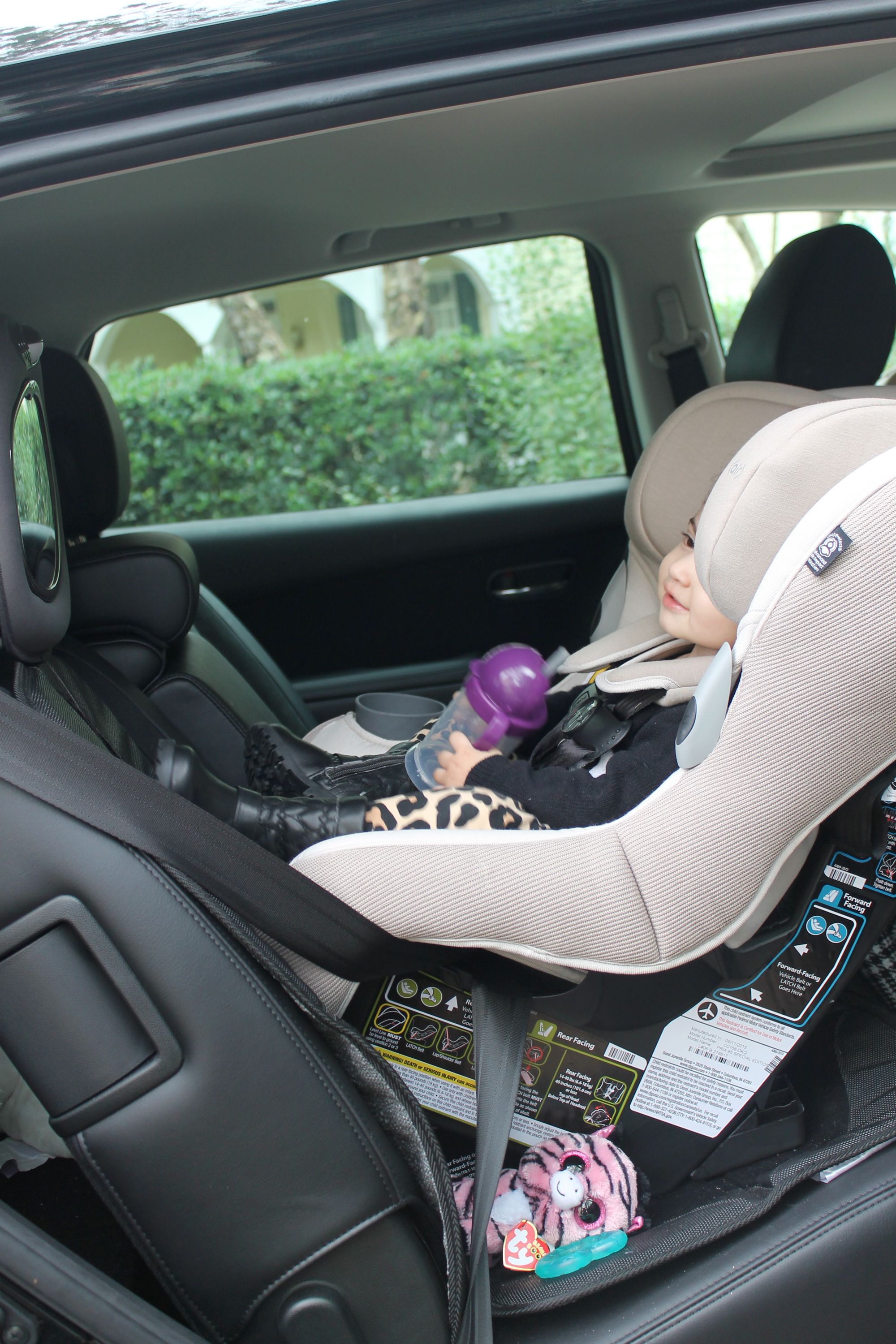 A smarter fit design:
The Maxi Cosi Pria 85 is specially designed to fit better in your car, allowing more room for your passengers to stretch out in the front seats. My bigger SUV fits most standard convertible car seats, but my husband's hybrid is often a tighter fit. Not with the Pria 85; there's plenty of room in his smaller sedan for this car seat, without compromising her comfort or safety.
Travels well:
All Maxi-Cosi car seats are approved for use on airplanes, so grab your Ribble Knit and explore the collection's inspired cities like New Delhi, Manhattan and Mallorca!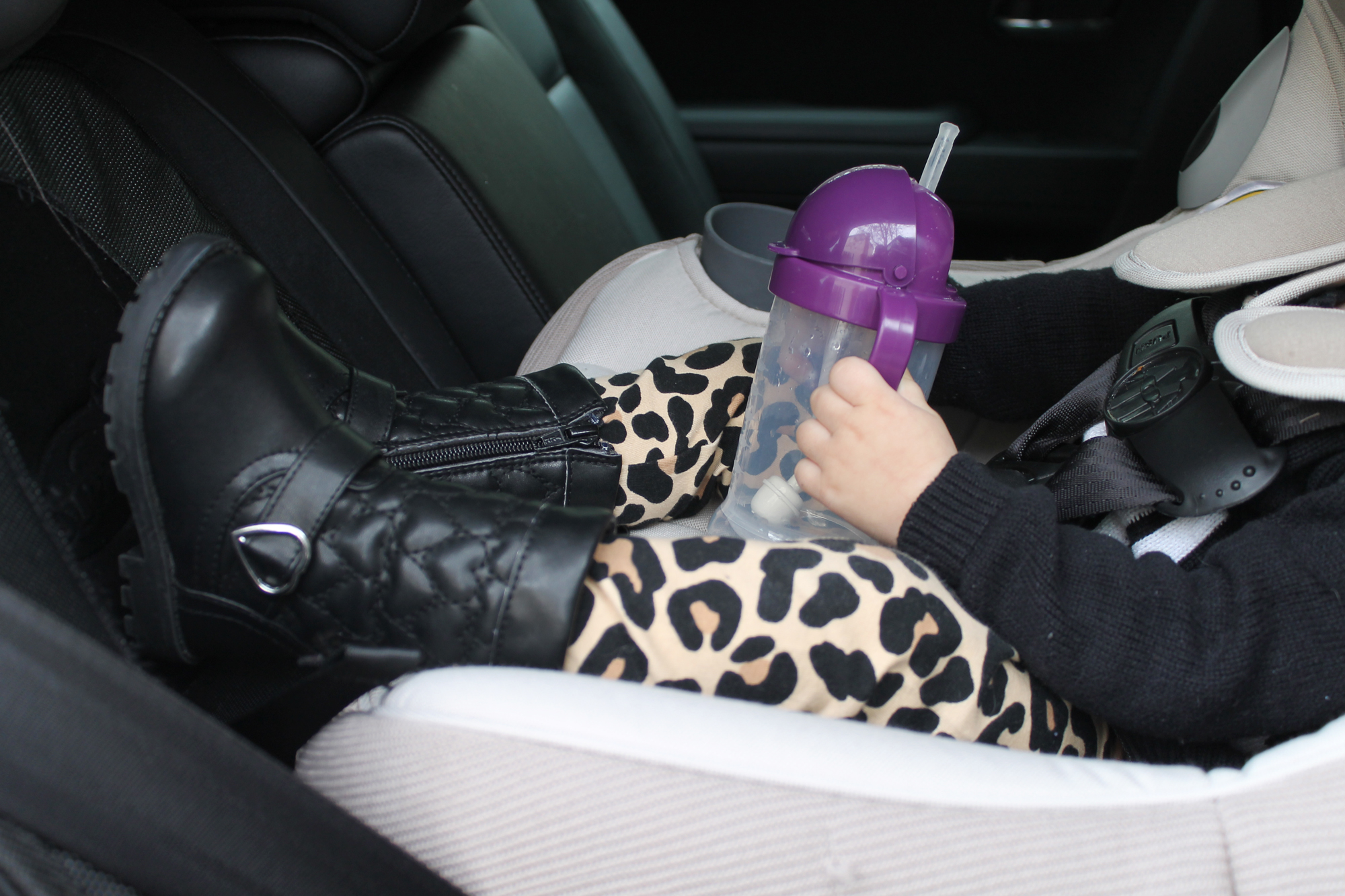 Where to find it:
This special edition retails for $324.99 and is available at major Maxi-Cosi retailers like Babies"R"Us, Nordstrom, and Buy Buy Baby.
Shop Scarlett's Look: Gymboree Leopard Print Leggings (also have and love these Leopard Print Tights) // Koala Kids Girls Quilted Boots // Carter's Smile Sweater // Gymboree Double Bow Clip // Maxi-Cosi Ribble Knit Pria 85
This post was sponsored by Maxi-Cosi. Thank you so much for supporting the sponsors that make Glitter, Inc. possible!