This post contains affiliate links, which means that if you click on one of the product links, I'll receive a small commission. Thank you so much for clicking through and helping to support this little blog business of mine! Read more about our site, privacy, and disclosure policies here.
Traveling to New England? Looking for an amazing and quintessentially Maine experience for the whole family? Cabbage Island Clambakes in Boothbar Harbor, Maine are one of our all-time favorite adventures.
I decided it's high time I start sharing some of our favorite destinations around the country. We love to travel, and visit places like Maine, New York City, and Miami, Florida fairly often to visit family. We also happen to have plenty of travel coming up throughout 2018 and 2019 for work and hubby's medical conferences, sooooo, I'm rolling out these mini travel/destination guides. If you're ever in one of the above places, or need recommendations for pretty much anywhere, send me an email; I LOVE talking all things travel!
First up: Cabbage Island Clambakes in Boothbay Harbor, Maine
Earlier this summer we went on our first of TWO (!!!) vacations this summer; this time it was to Boston and my parents' house in Damariscotta, Maine. We sort of lucked out with the way hubby's residency schedule is laid out – a calendar year technically runs from July to July – so we took full advantage and enjoyed a start-of-summer vacation and an end-of-summer vacation. Don't get too excited; other than the mandatory vacations, hubby can work anywhere from 60 to 90 hours a week, depending on his rotation, demands in his lab (he does research in addition to his clinical duties as a resident physician), etc. Ahhh, the life of a doctor's wife.
Anyhoo, one of our favorite place/activities in Maine is the Cabbage Island Clambakes in Boothbay Harbor, Maine. We've been taking the Bennie Alice from Pier 6 in Boothbay Harbor to Cabbage Island for years. Although it's called a "calmbake," this particular excursion is all about the LOBSTER. Basically, if you're looking for a pretty incredible adventure (that involves eating … and is SO quintessentially Maine!) while traveling the coast of Maine, Cabbage Island Clambakes in Boothbay Harbor = the perfect choice.
For starters, Boothbay Harbor is ADORABLE.
It is the cutest seaside town. A bit more bustling than your average sleepy port town in Maine, Boothbay Harbor is extra popular during summer months; the entire Boothbay Harbor region is a popular yachting and tourist destination. The little town is packed with great shops, book stores, ice cream shoppes, and seafood restaurants. It's super walkable and totally picturesque. And of course, Boothbay Harbor is home to the Cabbage Island Clambakes.
Cabbage Island is sort of a blast from the past. I swear the private island has Dirty Dancing vibes! Just to get to Cabbage Island, you have to take a boat; the Bennie Alice. There's no other way to the remote island.
The boat ride is half the fun. Kids LOVE this part. You'll often see dolphins or seals as you're cruising along.
The tours to and from Cabbage Island run throughout the summer and early fall, while the weather is still perfection. I've actually learned to bring a jacket, because it can actually get kind of chilly, even in the middle of summer.
The island itself boasts gorgeous ocean views, games for the whole family, a shop, plenty of picnic tables, and the best clambake ever.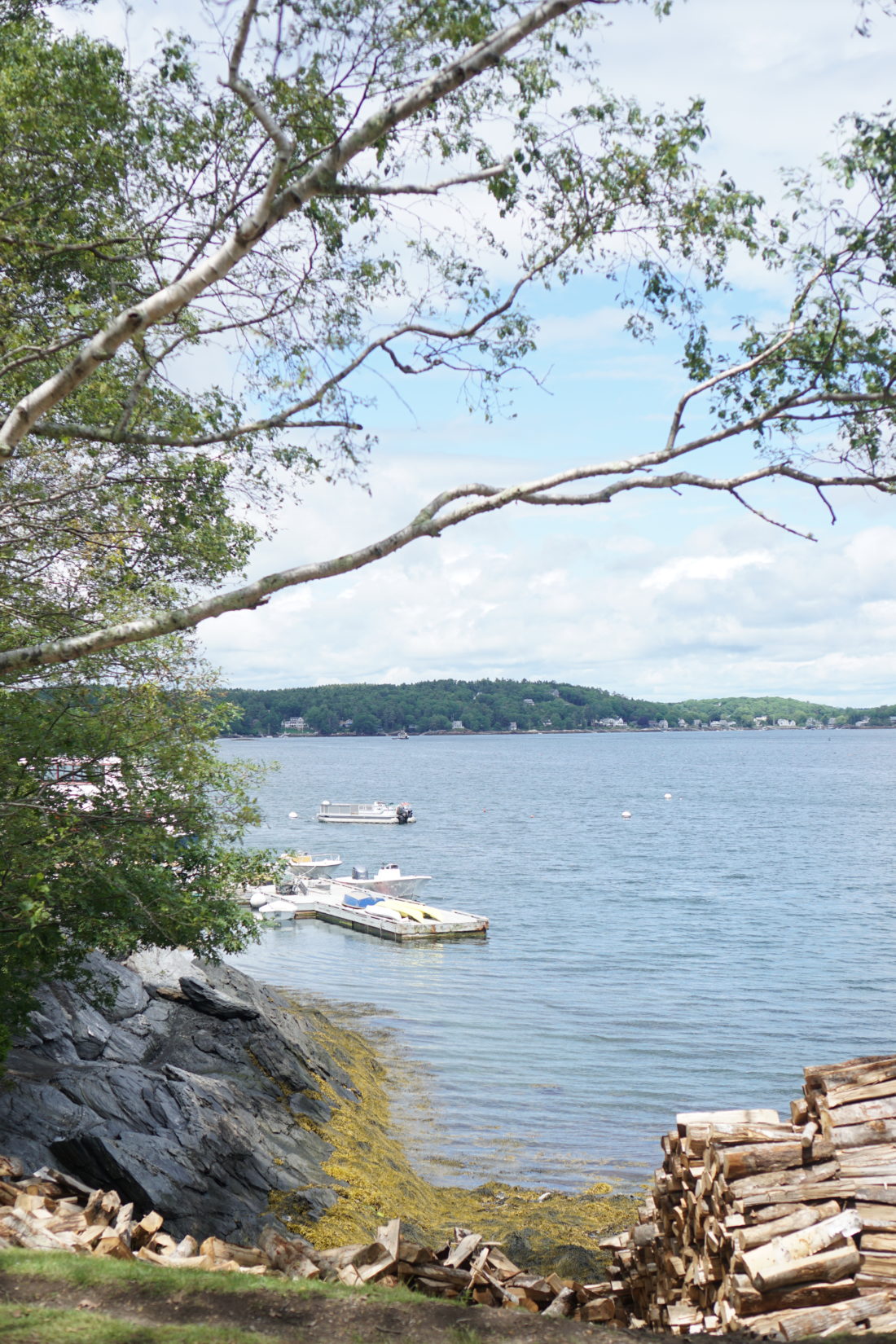 Also, come hungry. The meal itself is unbelievable. If you've never been to a Maine clambake, it's 1,000% worth the visit. The clambake or clam bake, also known as the New England clambake, is a traditional method of cooking seafood, such as lobster, mussels, crabs, soft-shell clams, etc. over layers of seaweed. Everything is steamed using ocean water, and the nostalgia alone is worth it. Not to mention, it's freaking delicious. Clambakes are typically held on festive occasions all along the coast of New England.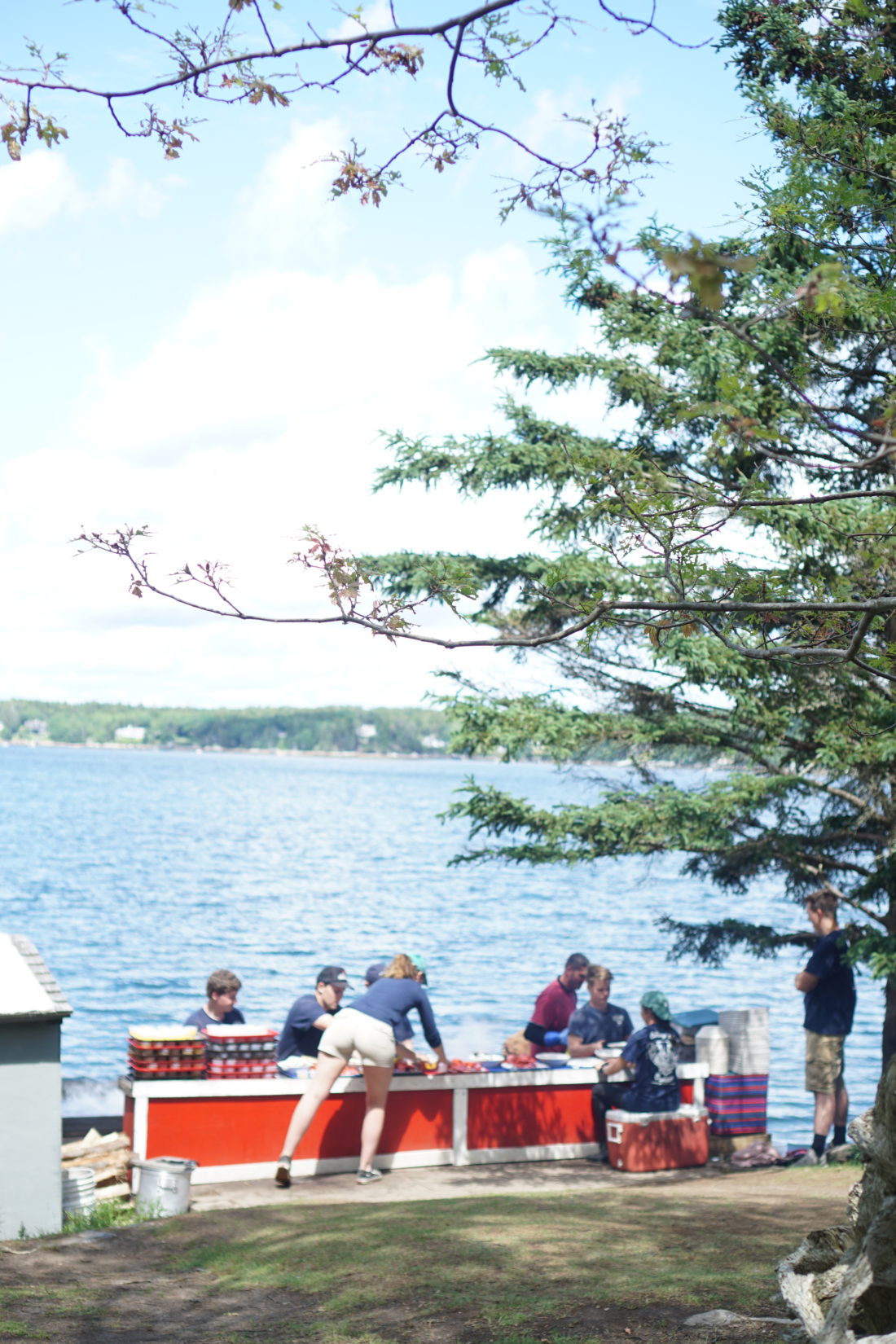 The Cabbage Island clambake in particular serves up heaping trays of two lobsters, a steamed sweet onion, corn on the cob, a baked potato, a bag of steamers, and drawn butter. Kids can also choose to have a hot dog platter. Everyone waits in line as everything is stacked on trays and handed out at record speed.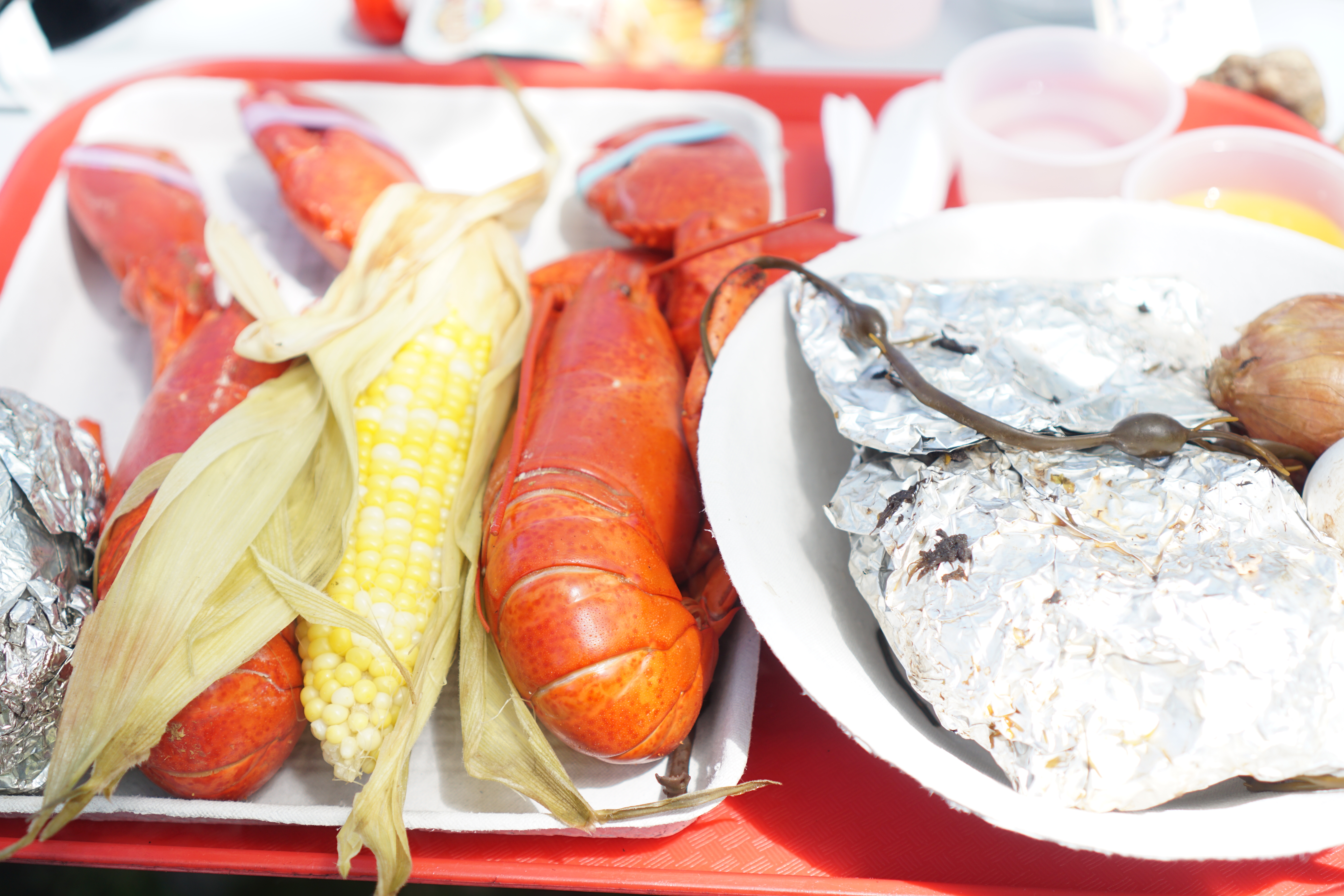 Y'all, I'm obsessed with lobster, so you KNOW I am in love.
There's plenty of ice tea, lemonade, coffee, water, beer and wine to go around.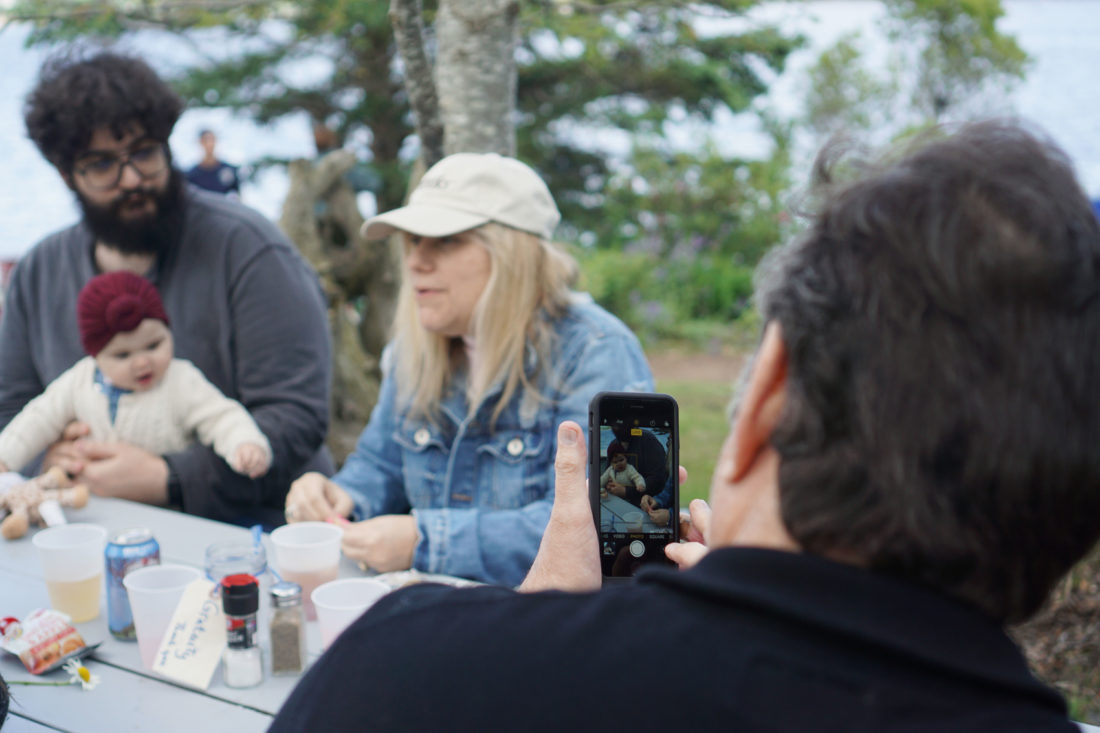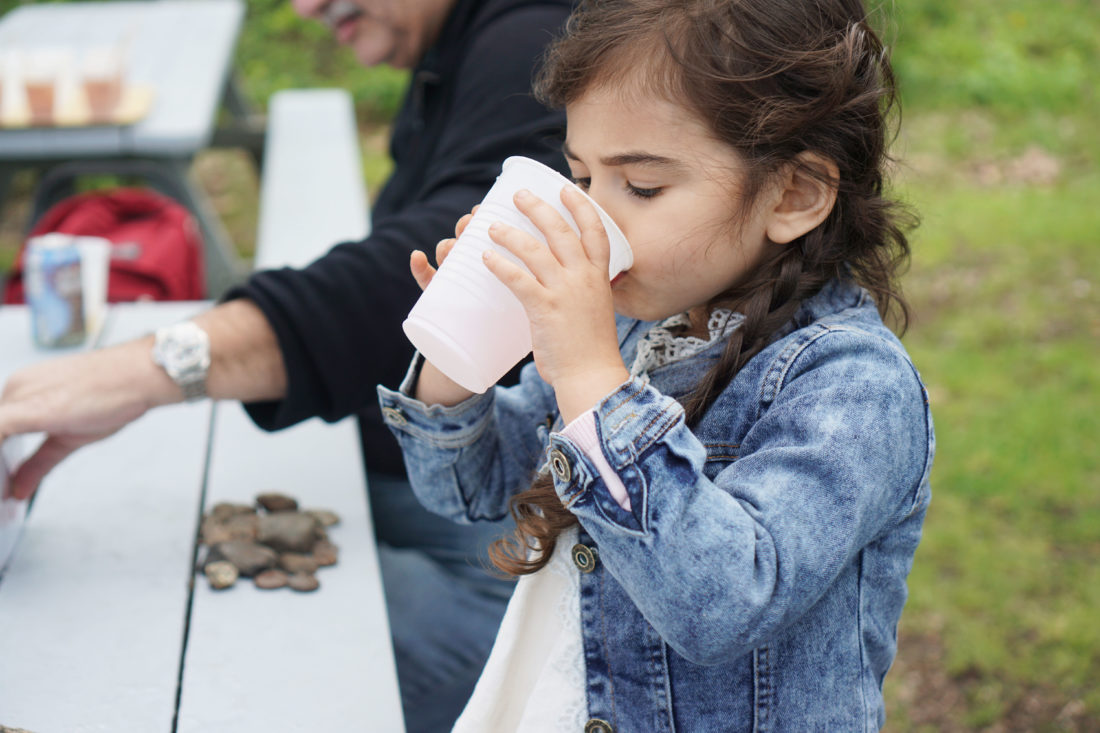 You sit at picnic tables looking out at the water and your hands get covered in briney water and lobster juice and melted butter and you think for just a second that you might be in heaven.
Plus, it's such a fun and memorable way to spend time with family and friends.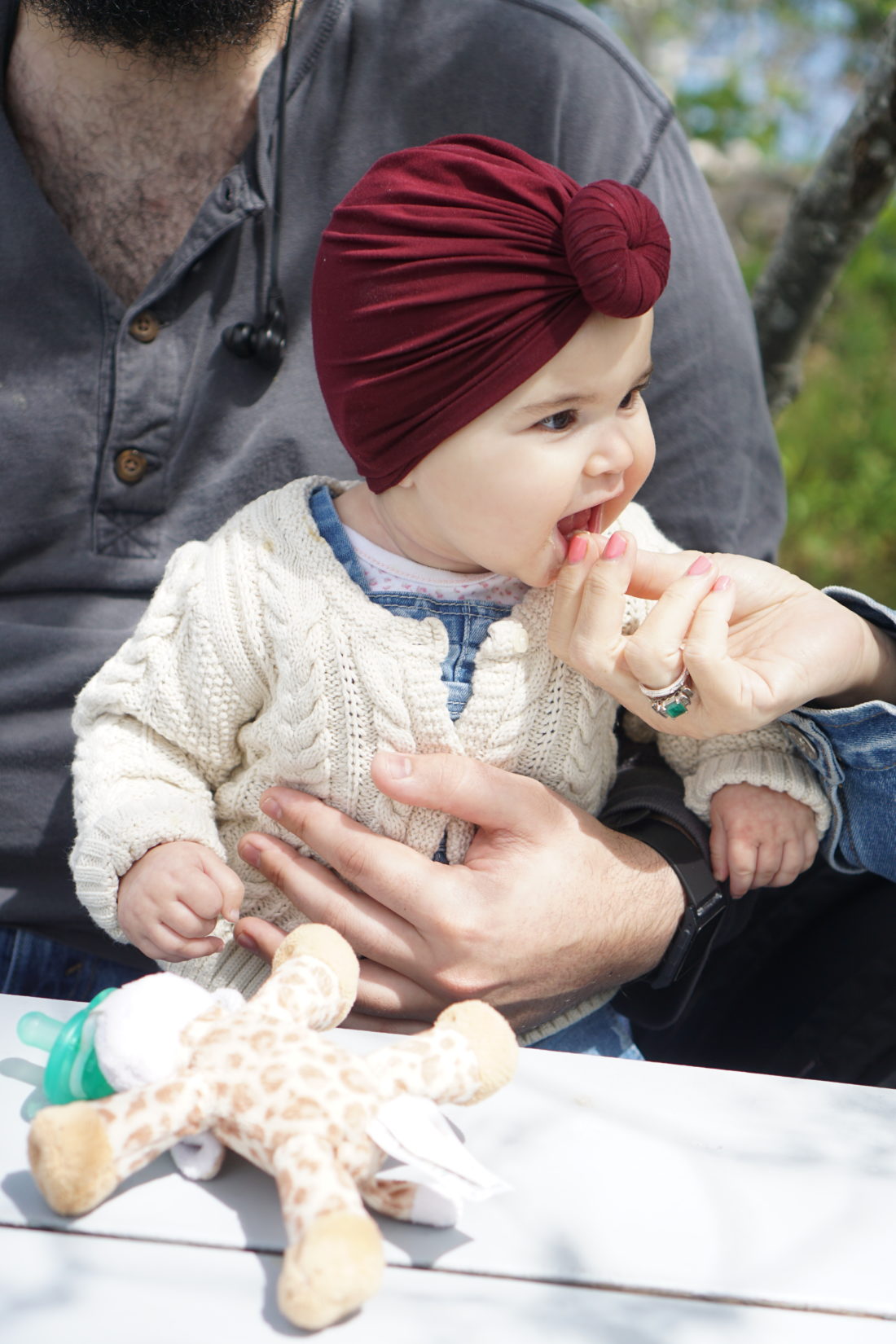 My brothers are SO good with the girls. It's amazing.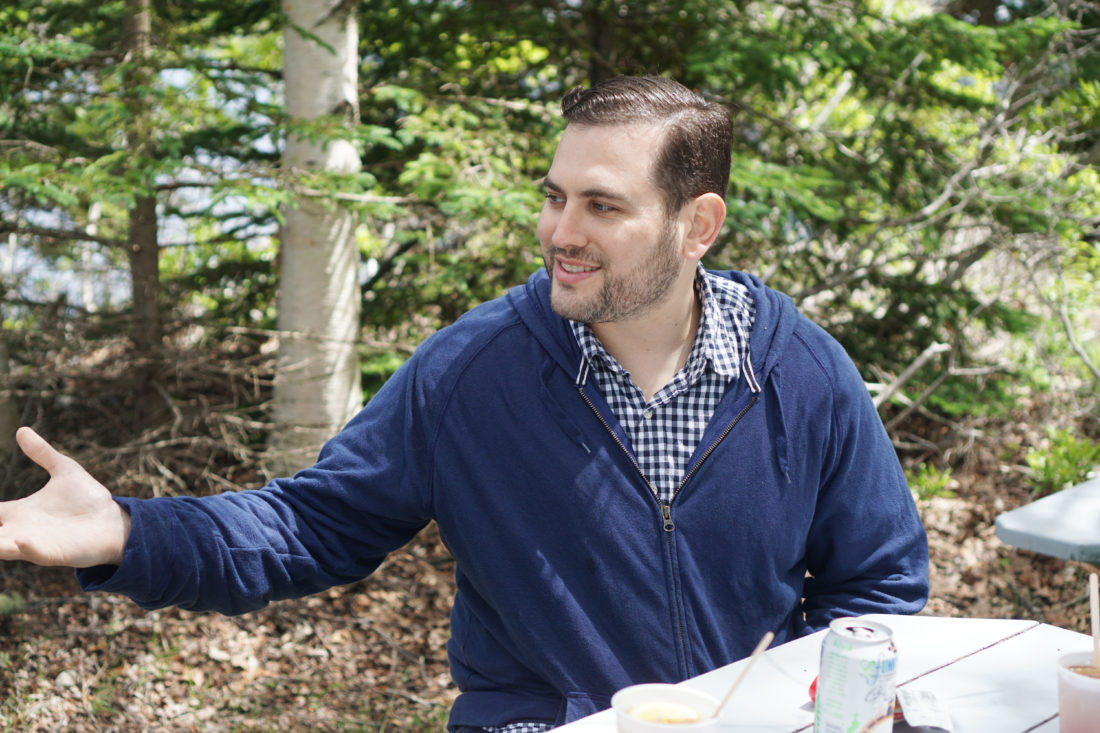 How cute is that hubby of mine?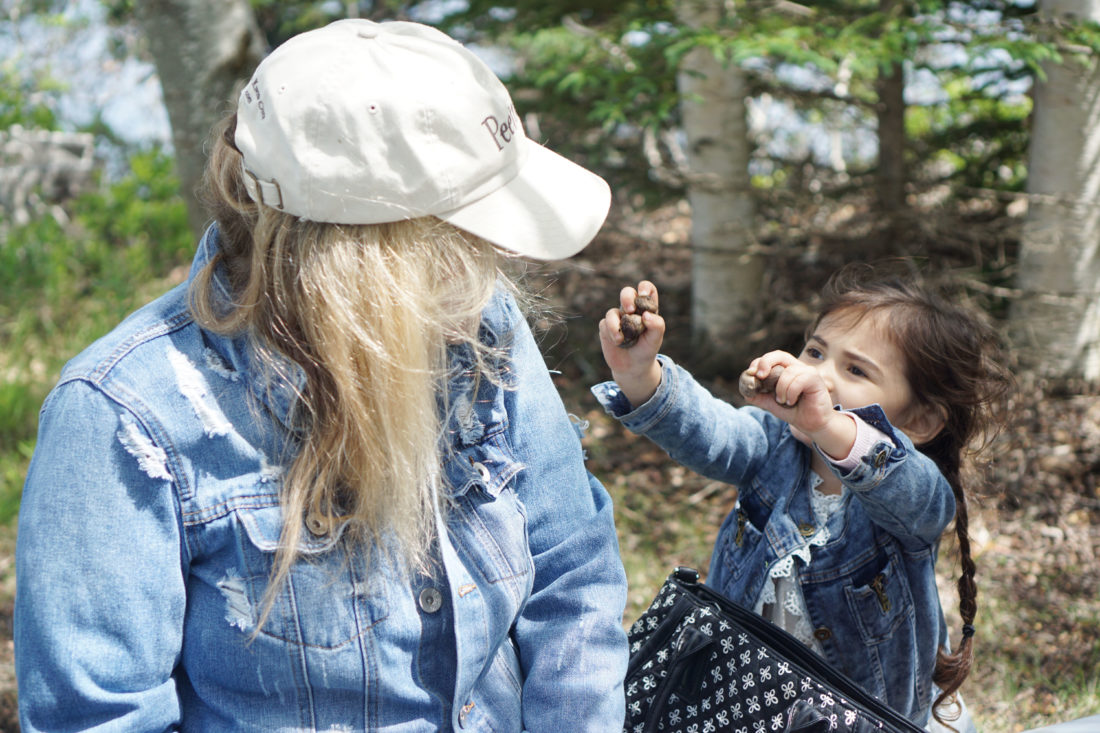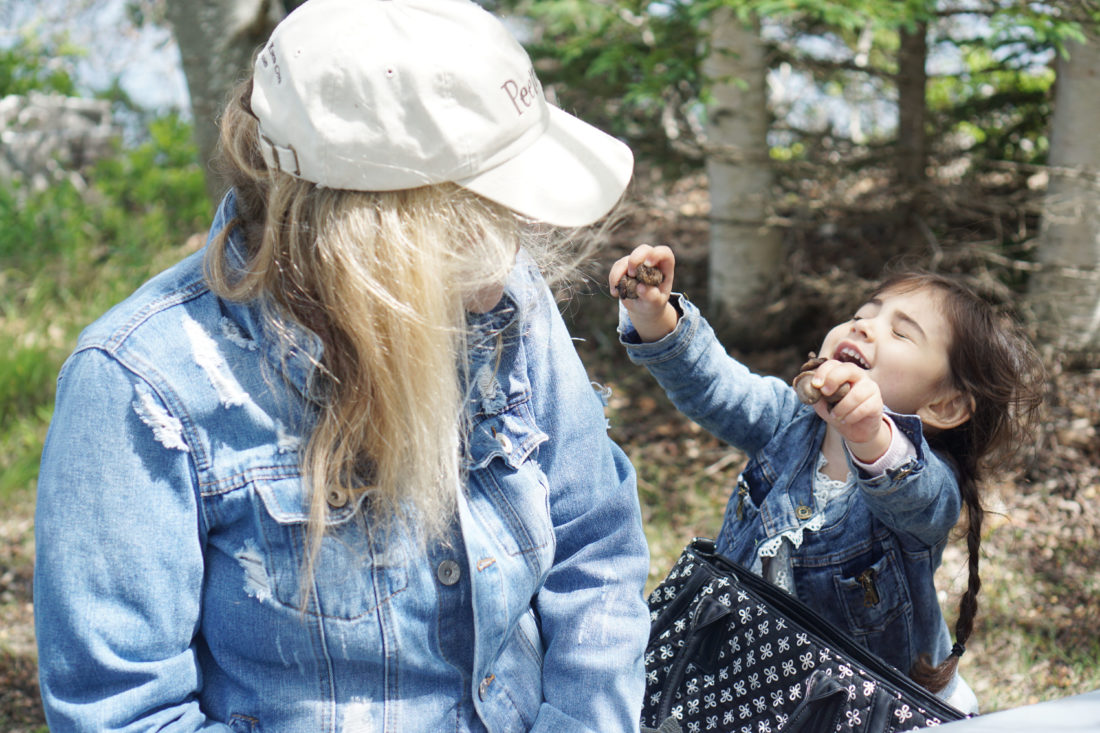 Scarlett is completely obsessed with her Bubby and Grandpops.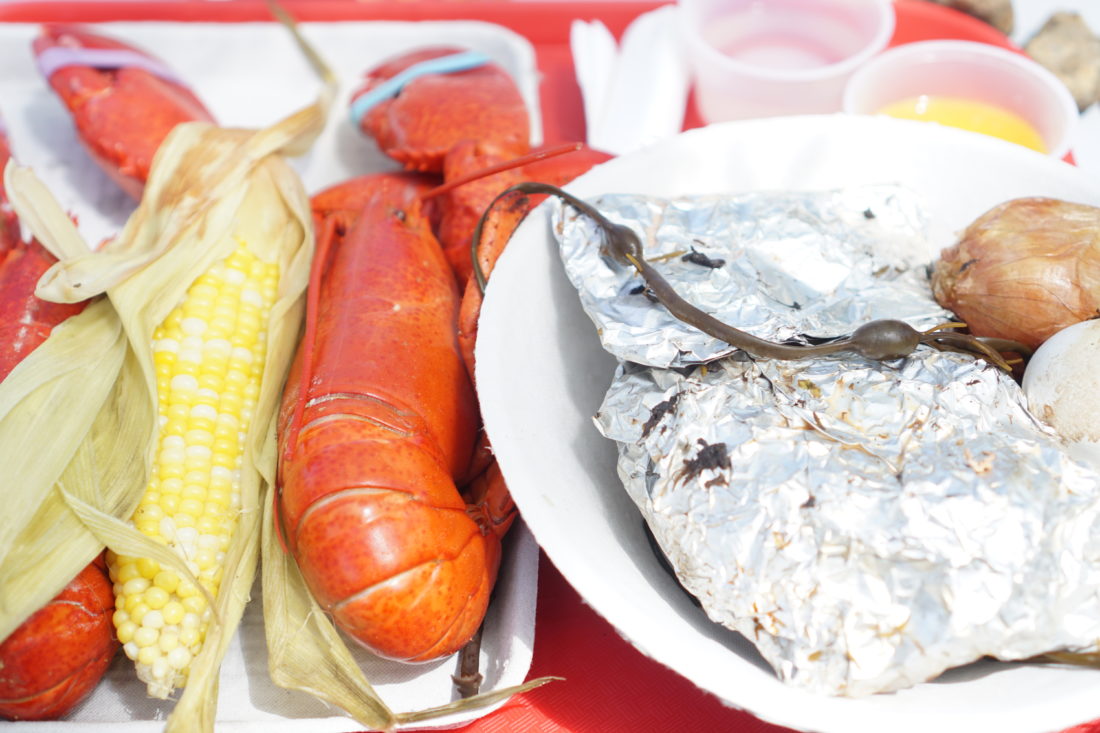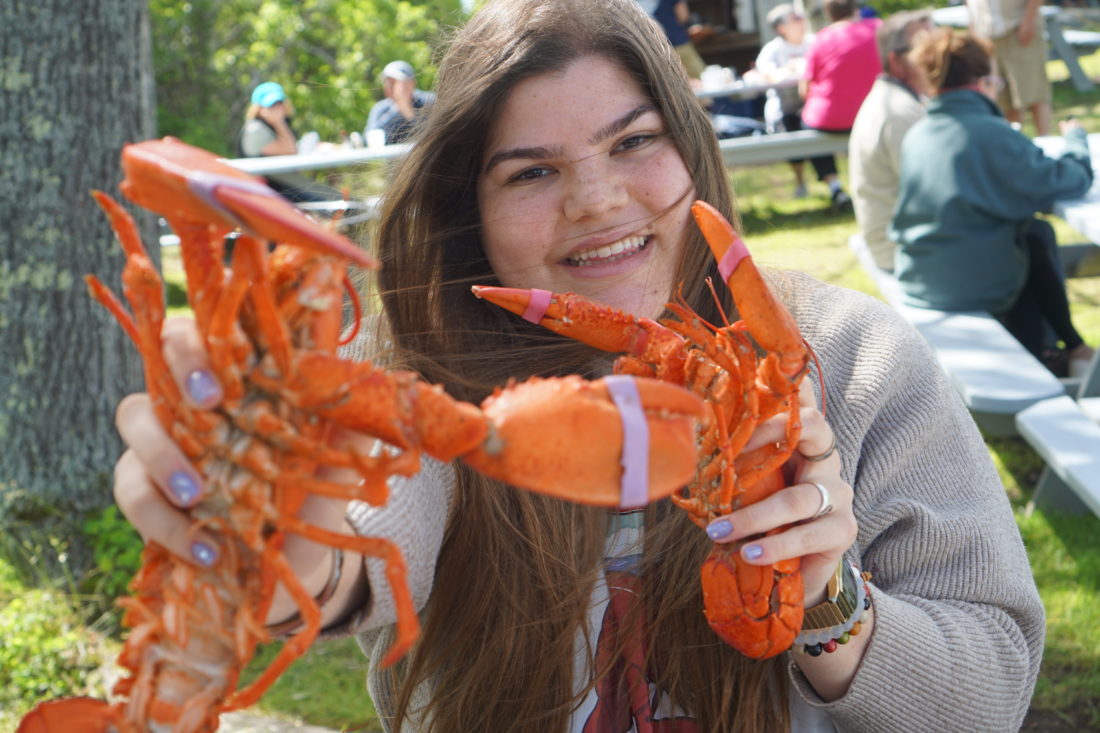 My beautiful sister/soul mate.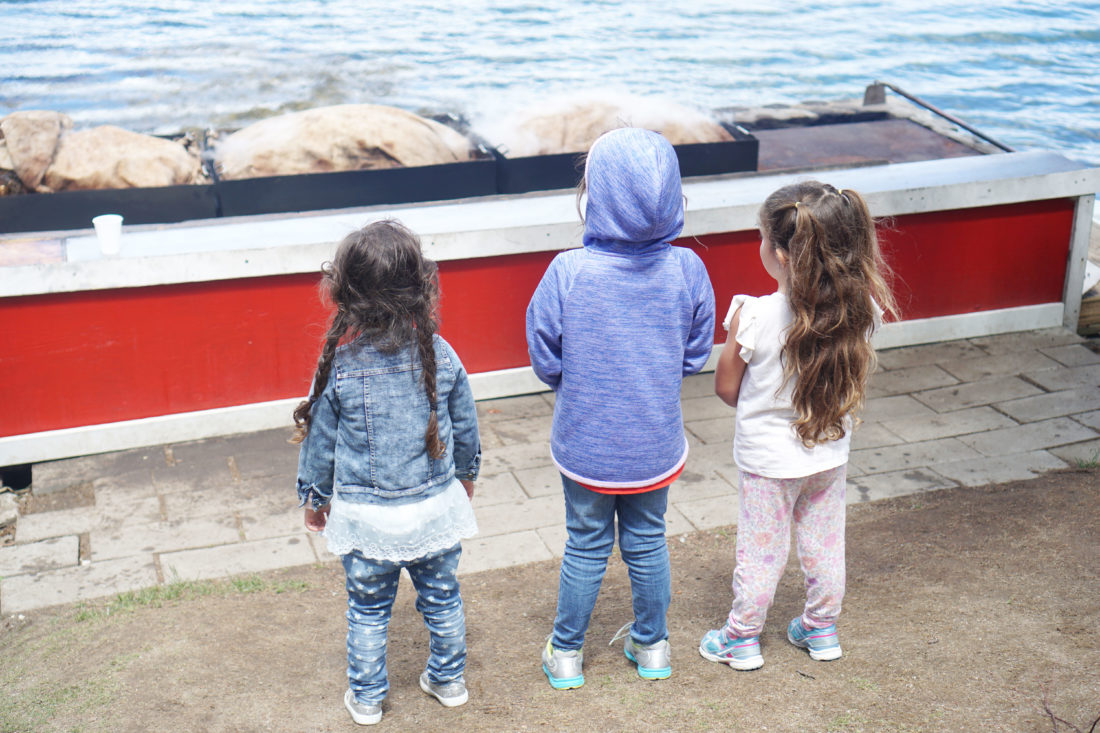 Scarlett; forever making friends.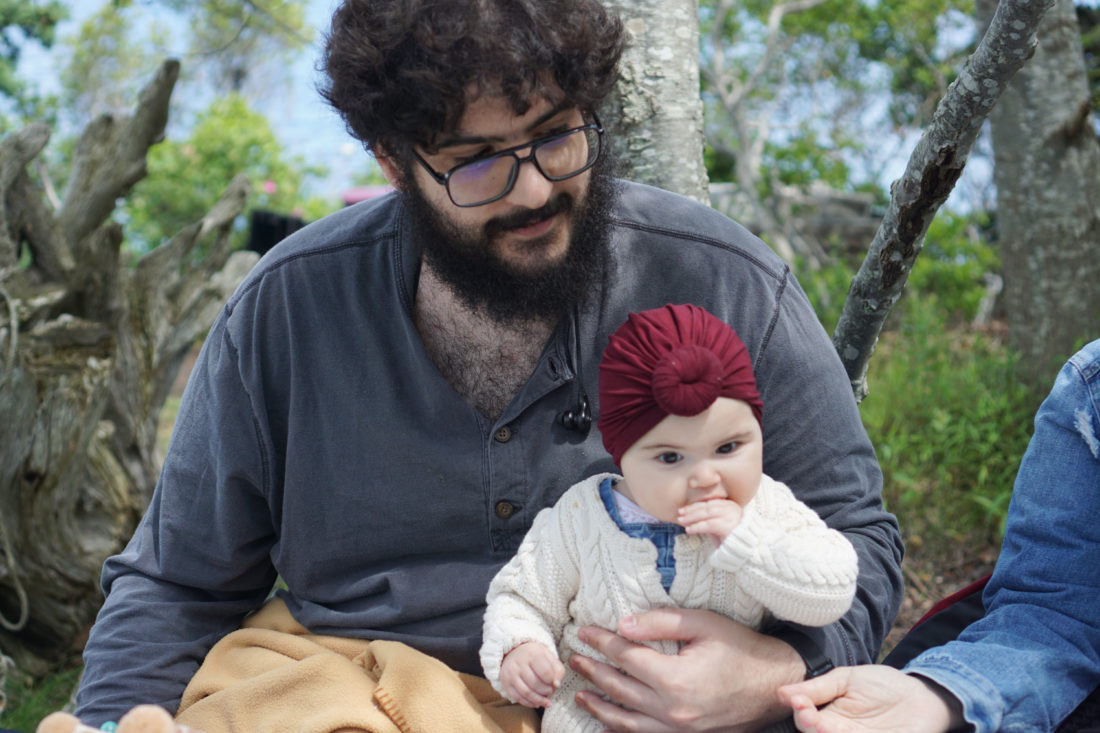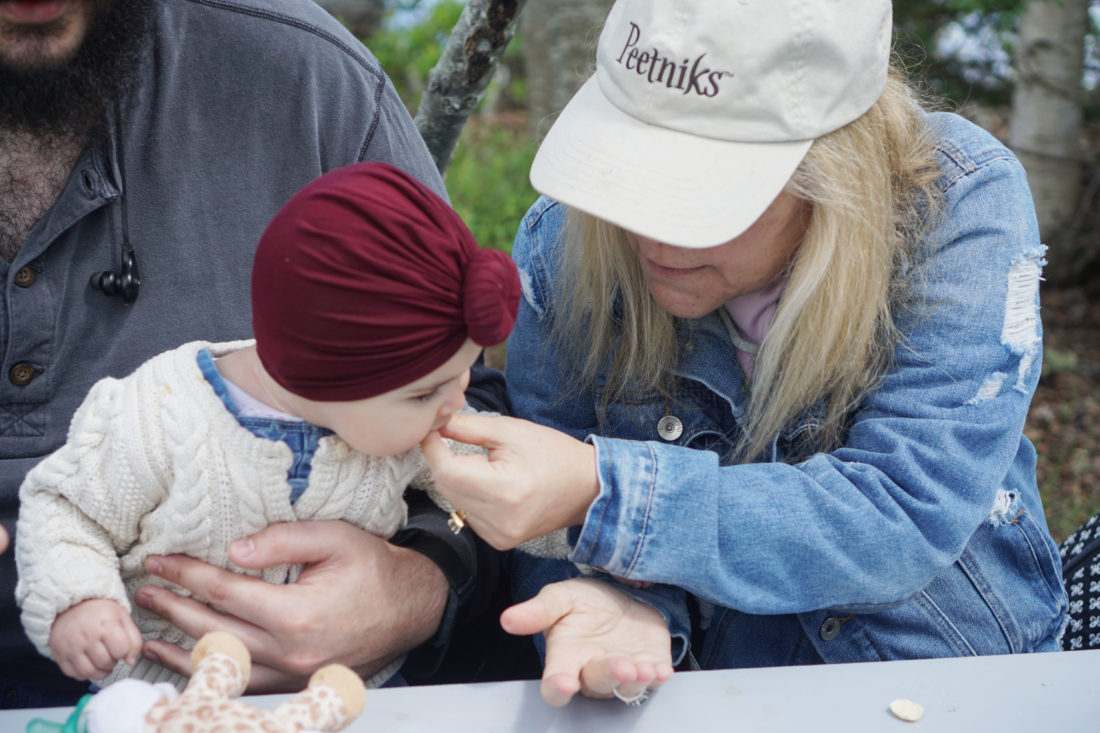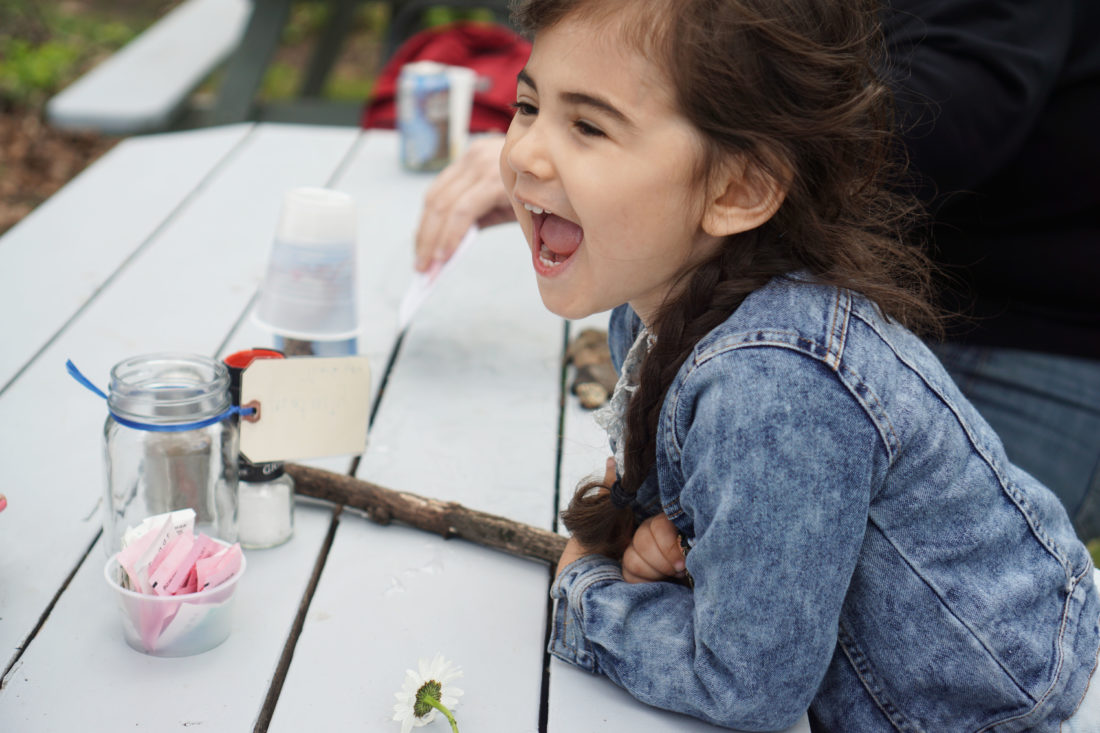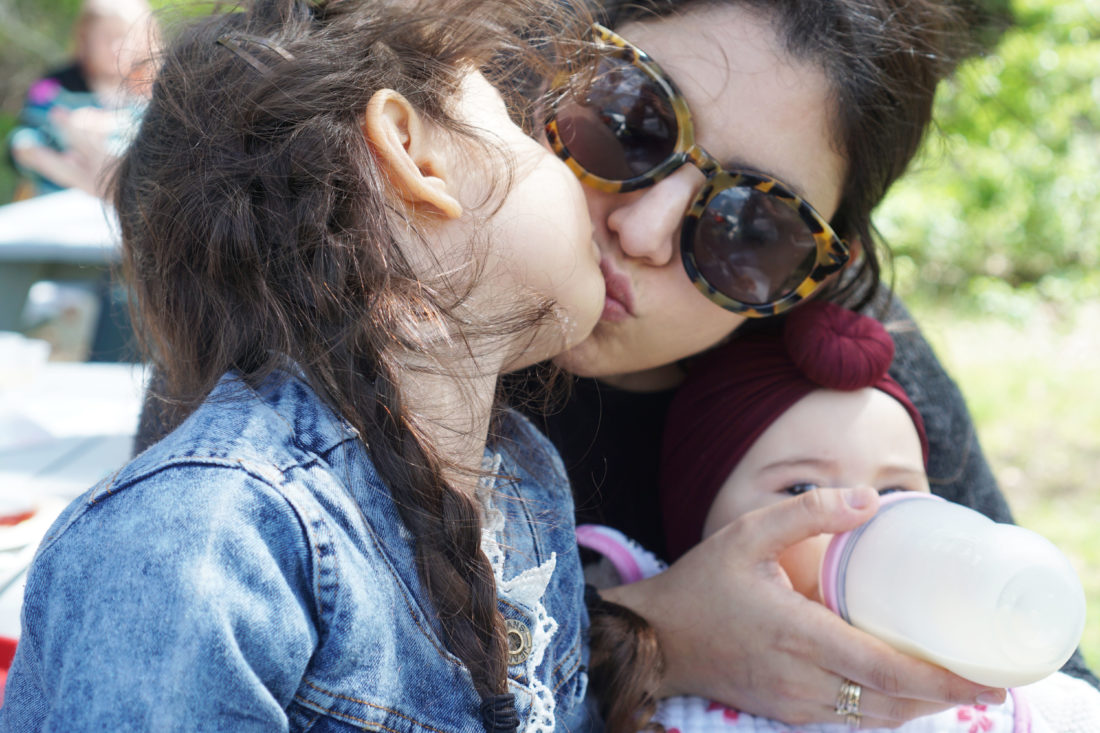 The best.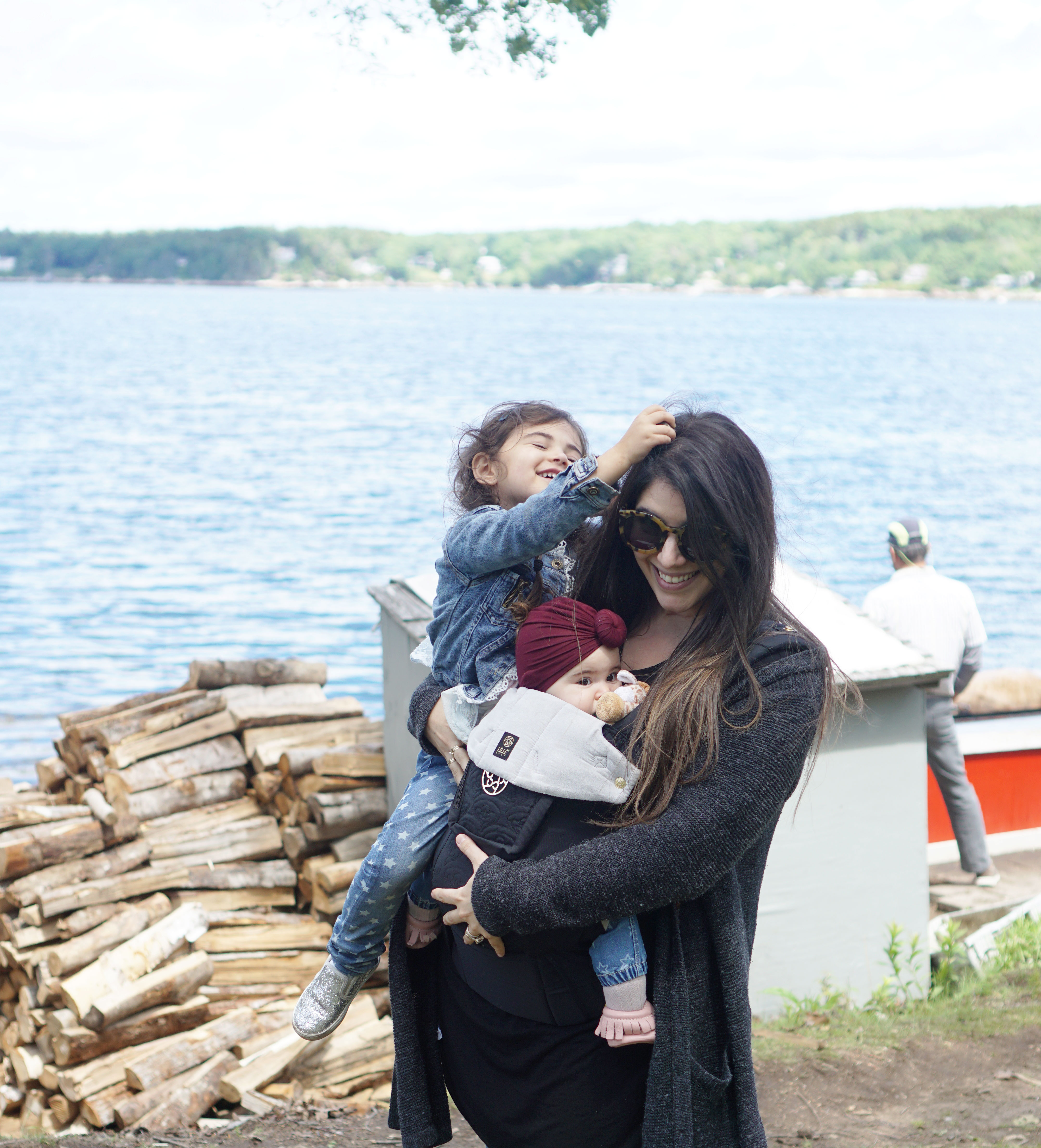 And let's not forget about the cake. Never forget about the cake.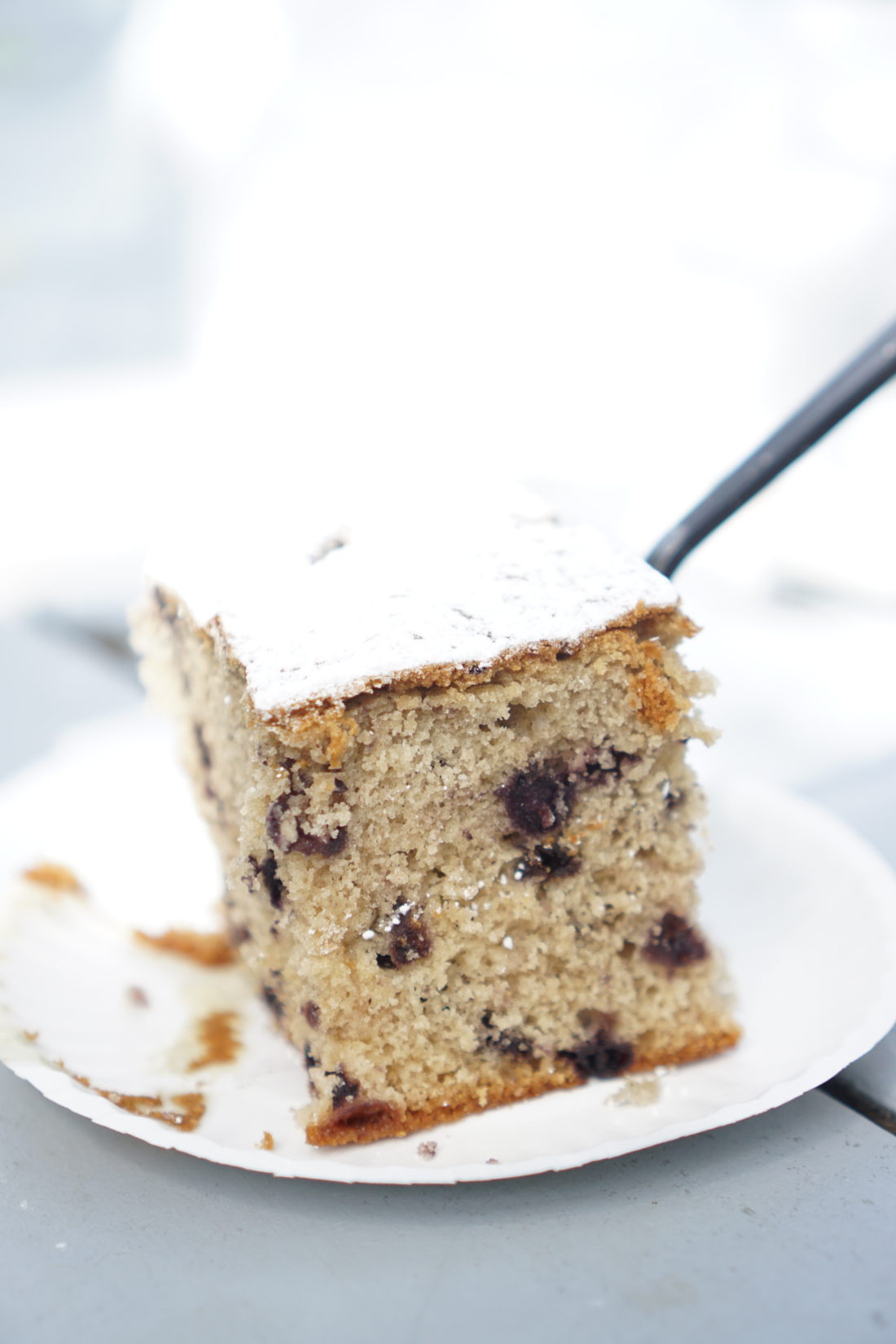 Seriously, if you come to Maine … ever … you should go to the Cabbage Island Clambakes in Boothbar Harbor, Maine if for no other reason than the highly coveted blueberry cake. The cake is so stinkin' good, the recipe is top secret. Seriously, I can't tell you how many times my mom has asked for that recipe to no avail. My brother, Louis, LIVES for that cake. I think we go once a year just so he can eat that cake.
You've eaten all of this seafood, and then you drink a cup of tea out of a paper cup with a thick slice of that blueberry cake, powdered sugar falling everywhere; it's pretty much my idea of perfection.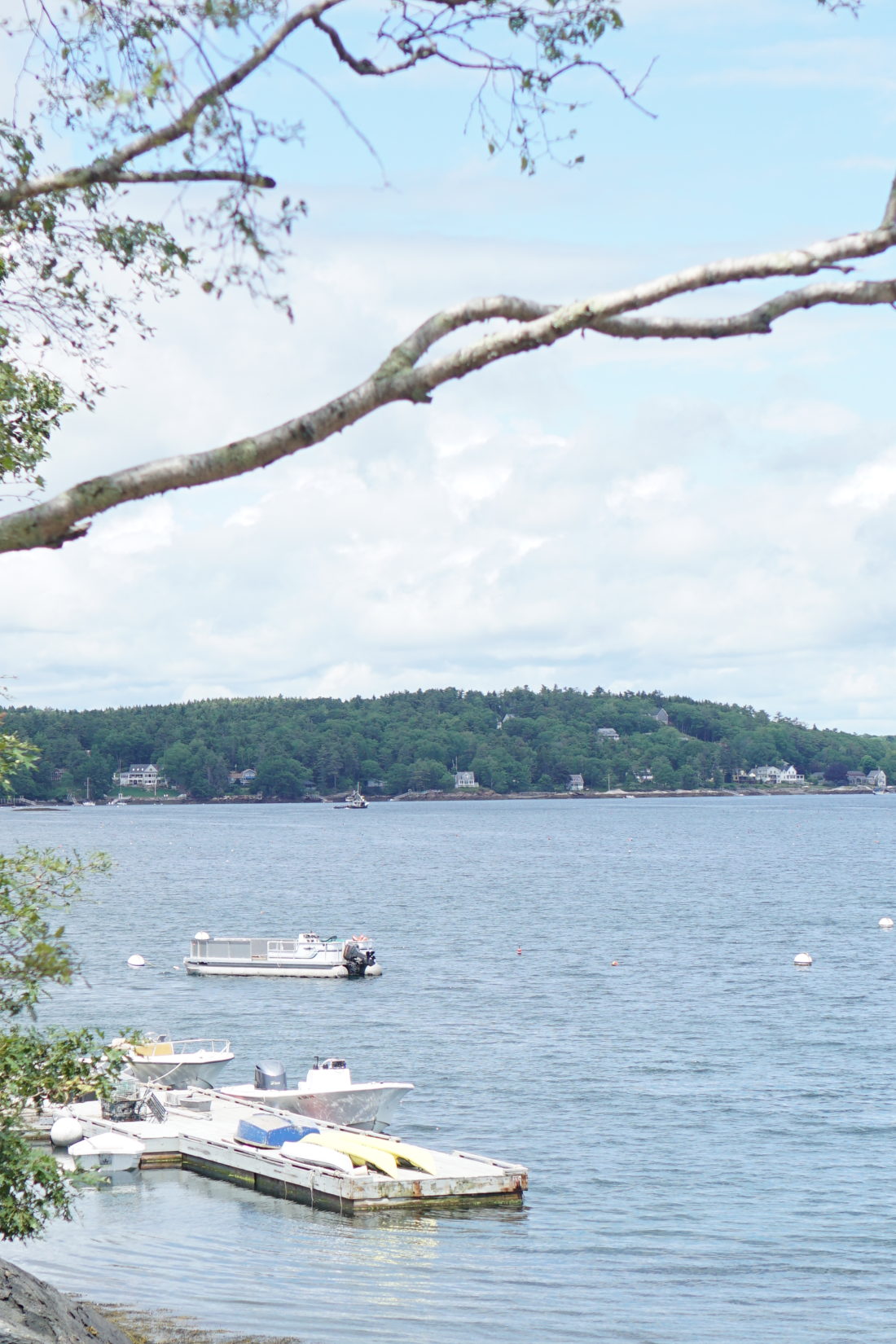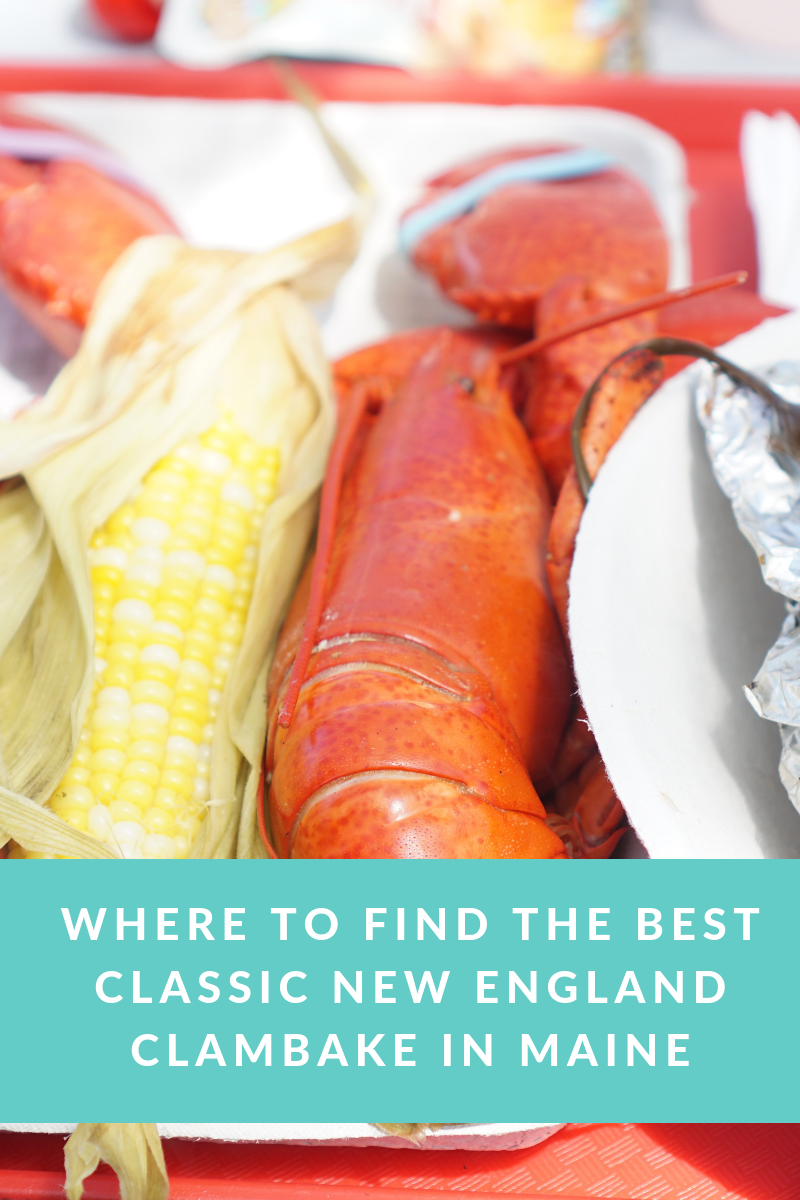 So there you have it: the Cabbage Island Clambakes in Boothbar Harbor, Maine are one of our family's favorite destinations on the coast of Maine.

If you loved this post, see more of our travel destinations and adventures right here!