There are a lot of beauty products and brands that I have stood by for years, but foundation has sadly, been one of those products I have never quite fallen into perfect harmony with.  Recently, Rimmel London sent me their Stay Matte Liquid Mousse Foundation, and I was excited to try it (obviously, I'm a big Rimmel fan!) and finding a great foundation has been at the top of my beauty list.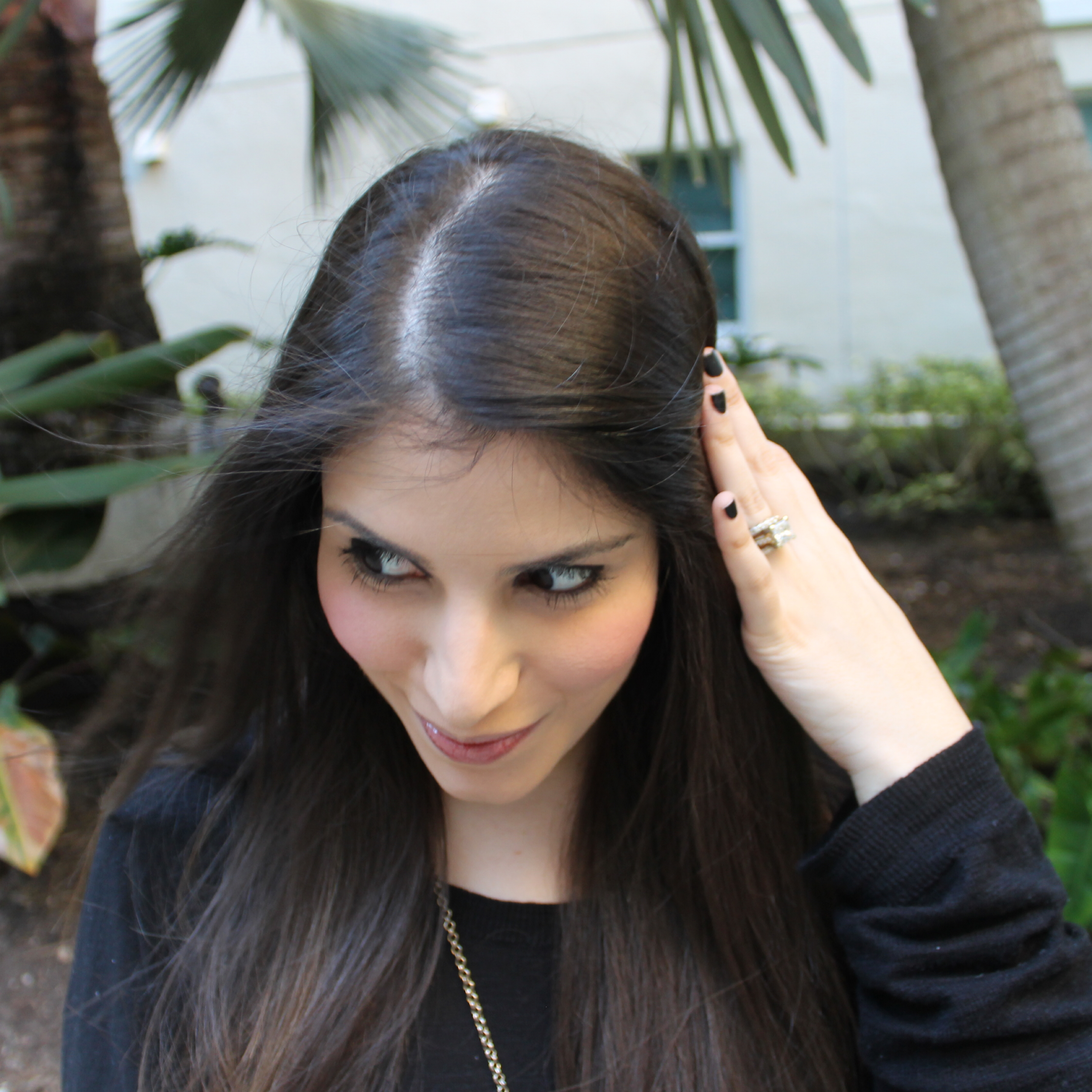 Before I had even had a chance to put the foundation on, the formula itself nearly stopped me in my tracks.  Your typical foundation is liquidy and requires a bit of skill with a great foundation brush.  Rimmel's Stay Matte Liquid Moussee Foundation has some density, like a cream, but goes on super lightweight, like a liquid makeup.  I fell for the texture instantly.  The result: a pretty flawless cover – no caking, no extra weight, and no shine, plus a perfect matte finish.  I cannot stress how important that matte coverage is to me – Miami can get seriously hot, and a shiny nose or forehead is just not okay in my makeup game.  I use a mattifying powder to keep shine down, but I always find myself having to touch up throughout the day.  Rimmel's foundation is really matte, all on its own.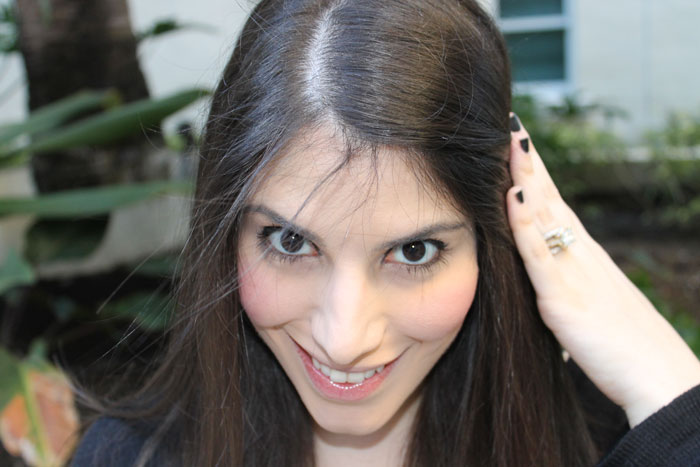 (By the way, I didn't do any editing to the photo at all because I wanted you to see how the makeup looks, in plain old sunlight, plus my very pale pale skin.)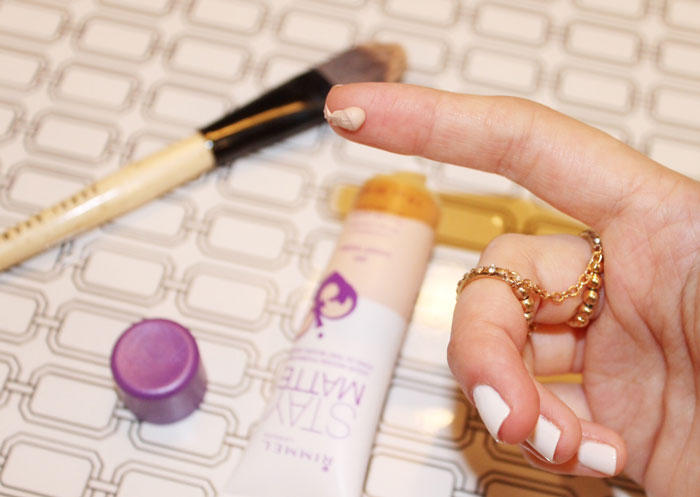 In celebration of the new product, Rimmel London is hosting a fun sweepstakes AND contest with amazing prizes.  Now that I've taken the Stay Matte Challenge, why not give it a try?
You can also enter the contest by writing a blog review or filming a YouTube review of the product and tagging it #staymatteswitch and entering the link on the Rimmel Tumblr submission page.  Prize: Rimmel is giving away ten (10) makeup prize packs to create 'endless London Looks' (ARV $1,000).  You can enter the sweeps by entering through Twitter, Instagram, or Tumblr by taking a selfie and declaring that you are making the #StayMatteSwitch. Be sure to use the hashtag #StayMatteSwitch and tag @RimmelLondonUS. Prize: Rimmel is giving away five (5) iPad airs.

Rimmel London.  Get the London Look. Find out why girls across the country are making the stay matte switch at https://www.staymatteswitch.com. @RimmelLondonUS, #StayMatteSwitch
Disclosure: Compensation was provided by Rimmel London via Glam Media.  The opinions expressed herein are those of the author and are not indicative of the opinions or positions of Rimmel London.