This past Saturday my mom, grandma, and sister threw me the most amazing baby shower.  We held the party at Madi's Tea Room in Miami and threw one over-the-top feminine tea party, complete with dresses and floppy hats, vintage tea cups, scones and finger sandwiches.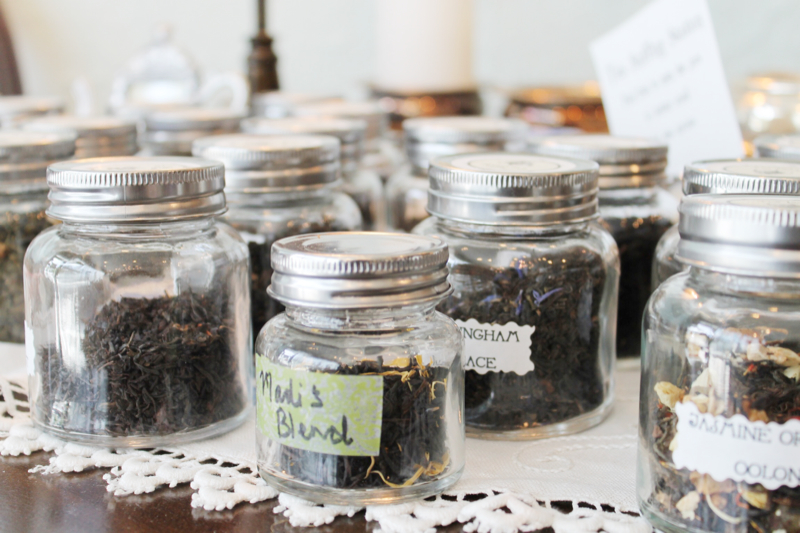 Like any great party (at least in my family), we wanted to have a craft (we're all about party DIY's), so we set up a flower bar, placing different flowers unto used vintage cans we collected.  Each guest got a vintage tea cup that we put a piece of green floral foam into.  Guests then made flower arrangements in their tea cups to take home.
We played a few baby shower games – "How well do you know the mom-to-be?" and present BINGO. And we had plenty of amazing tea party snacks to munch on throughout the event. By the way, scones may have just trumped bagels as my new favorite food group. Carbs and I are currently BFF'S.
I'm not sure there's anything sweeter than opening up presents at your first baby shower. And I must say: little girl's baby clothes are beyond cute!  We got more tutus and cardigans than we can count, and you can't imagine how happy that makes me.  (I also think we may need to re-think baby girl's furniture storage situation … a tiny nursery without a closet may prove trickier than we thought!)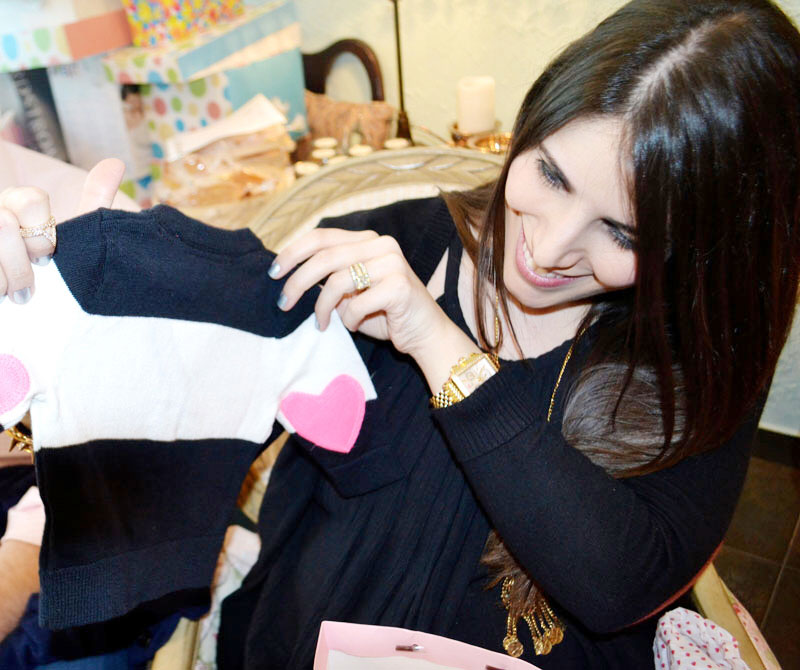 At the end of the party, our guests took home their tea cup flower arrangements and these amazing tea pot and tea cup frosted sugar cookies from @treatsbyhelen (so good!)
A huge thank you to all of my family and friends who made the day so incredibly perfect!  I don't think hubby or I could feel more special and this little girl is going to be one loved bambina.
What I Wore:
Photographs taken by Rowan Holzberg