Last month I set out on the the "30 Days of Beautiful" challenge by taking a few minutes each day to focus on something that exemplifies beauty (and occasionally snapping a photo and sharing it on Instagram with the #30DaysofBeautiful hashtag) and trying out Clarins Double Serum.  I'm still not perfect at slowing down, but I'm trying, if even for a few minutes each day.  And that Clarins Double Serum … it's amazing.  Do yourself a favor, and run, don't walk, to your nearest department store, to pick up a bottle of your own.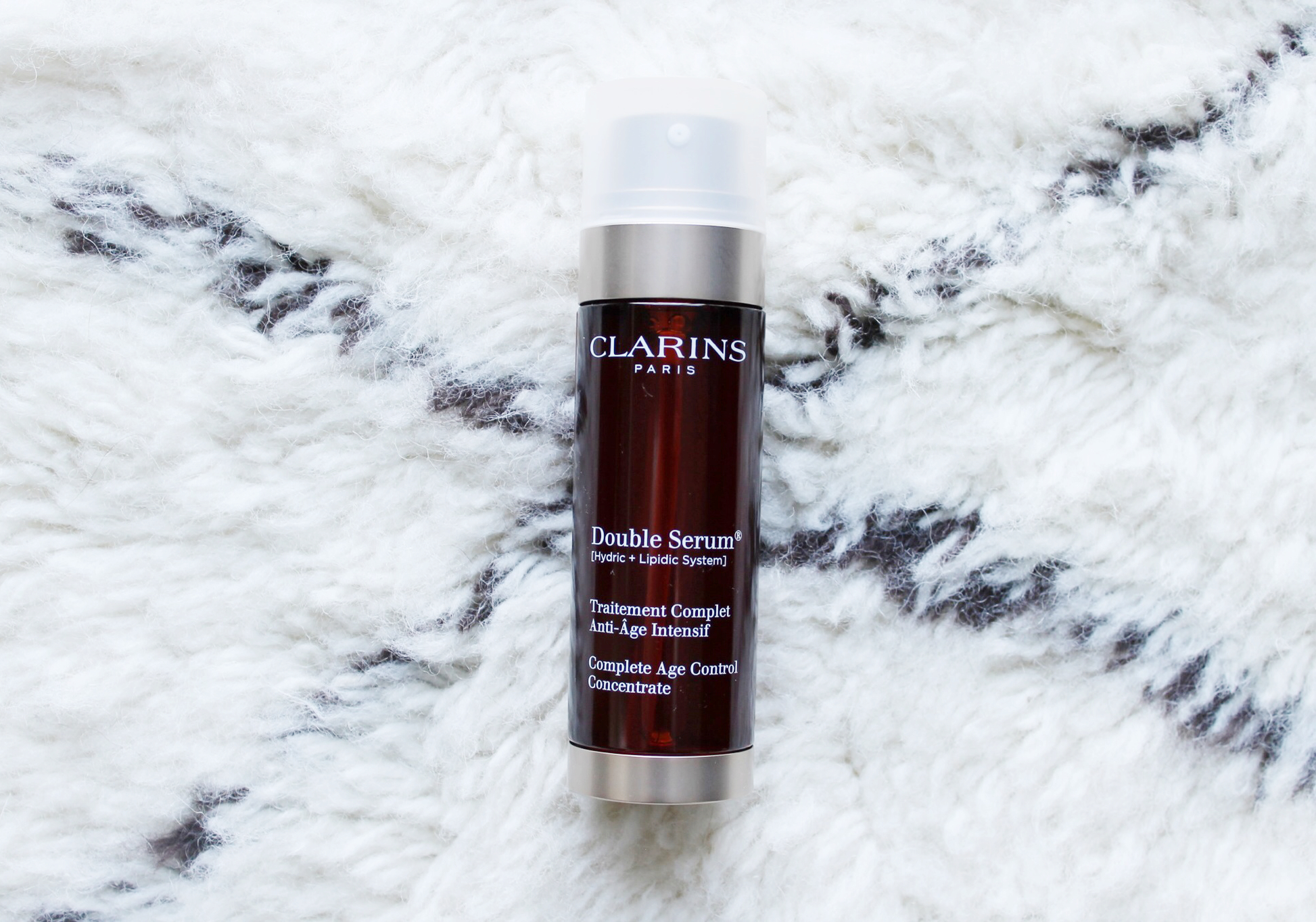 Basically, for just a few seconds each night, after washing my face, I take the time to put on just the tiniest bit of the double serum (it goes a long way).  (And this is a big deal for me, because usually, I just quickly wash my face and fall into bed.)  The Clarins formula is silky smooth and should have you noticing firmer skin, reduced wrinkles, more even skin tone and less visible pores in just four weeks.  My skin has actually been a bit crazy, thanks to pregnancy and my jolted hormones, but I am definitely noticing that the skin on my face is baby soft and even since starting my Clarins night-time routine.  The Clarins formula is also not at all greasy and really does even out skin tone and keep your skin looking fresh and soft … in other words, I am totally impressed.  I can't speak to how it works on wrinkles, because so far, mama gave me good genes, but here's to hoping this magic potion is fighting off future lines all while I get my beauty rest.  Do you use a moisturizer or beauty product as part of your bed-time routine?
I'm also going full steam ahead on this whole #30DaysofBeautiful challenge, even once the month comes to a close.  I may not ever get to giving myself a whopping hour of relaxation on any given day, but a few minutes here and there certainly help.
Don't forget to use the hashtag #30DaysofBeautiful in all of your Instagram posts so that everyone can follow along and get inspired!

Clarins combines two age-defying formulas into one ground breaking serum that firms skin, reduces wrinkles, evens skin tone and minimizes pores. 90% of women find it more effective that their current serum. Proven for all skin types, all ages, and all ethnicities.
Compensation was provided by Clarins USA. via Glam Media.  The opinions expressed herein are those of the author and are not indicative of the opinions or positions of Clarins USA.