This post has been sponsored by Crunchmaster. All thoughts and opinions are my own. Thank you so much for supporting the sponsors that make Glitter, Inc. possible!
Ever since Amy Poehler's character, Leslie Knope, from one of my favorite shows ever – Parks and Recreation (Seriously, if you've never watched it, it's time. Binge-watch it right now.) – popularized the fictional holiday  – Galentine's Day, has become a bit of a girl power phenomenon.
"Oh it's only the best day of the year. Every February 13th, my lady friends and I leave our husbands and our boyfriends at home, and we just come and kick it, breakfast-style. Ladies celebrating ladies. It's like Lilith Fair, minus the angst."
– Leslie Knope
Basically, Galentine's Day is a girl-focused holiday that occurs every year on February 13th – the day before Valentine's Day. Girls celebrate each other and their bond with one another; and having two little girls of my own, I totally dig the idea of solidarity and celebration. Plus, as a busy mom, I fully support wine, cheese, and dessert, all from the comfort of my own home. I'm a big fan.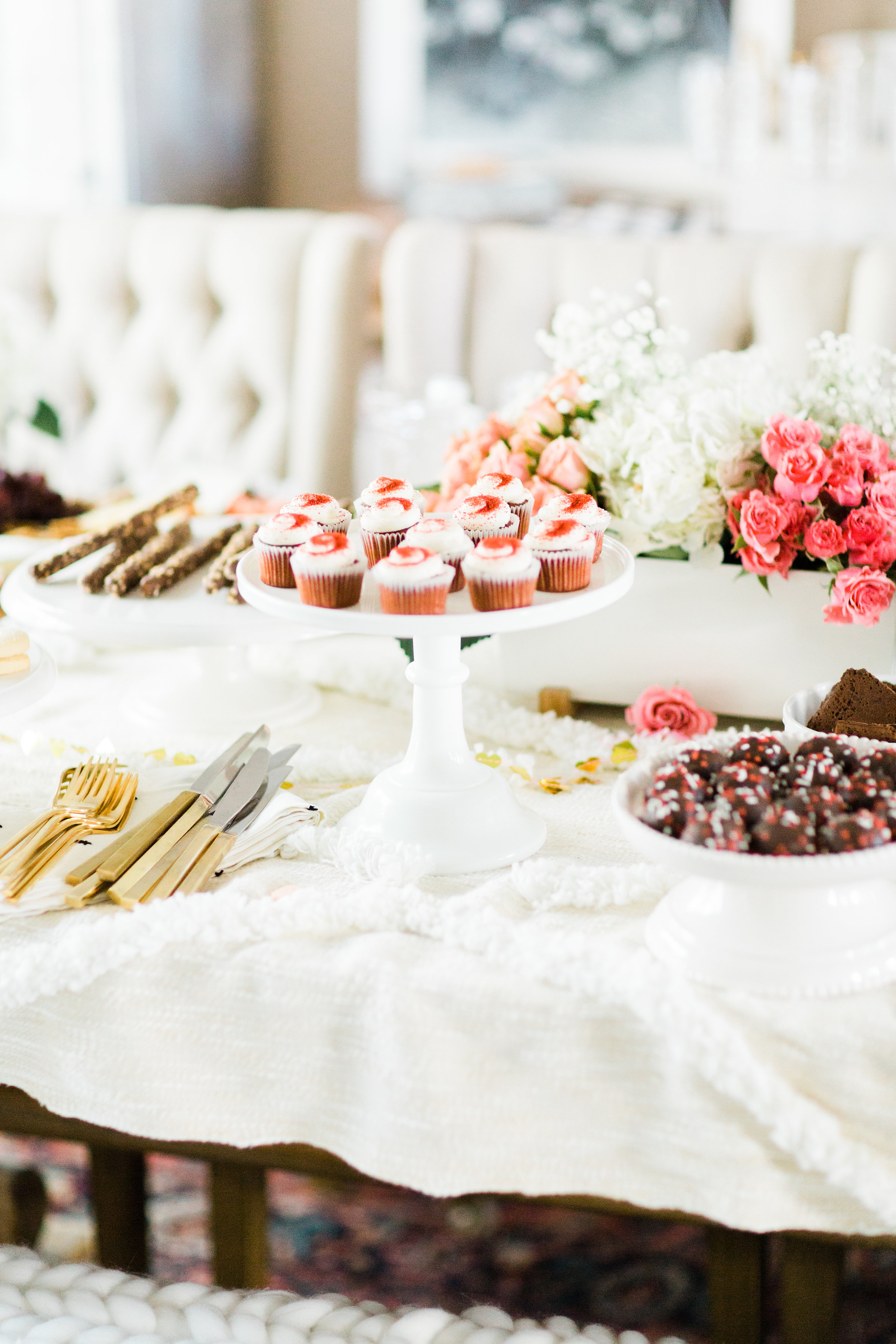 Last year, Amy and I threw an over-the-top feminine Galentine's Day dessert party (that you have got to see!), and now I've made it a bit of a tradition to celebrate girl power each year on the day before Valentine's Day.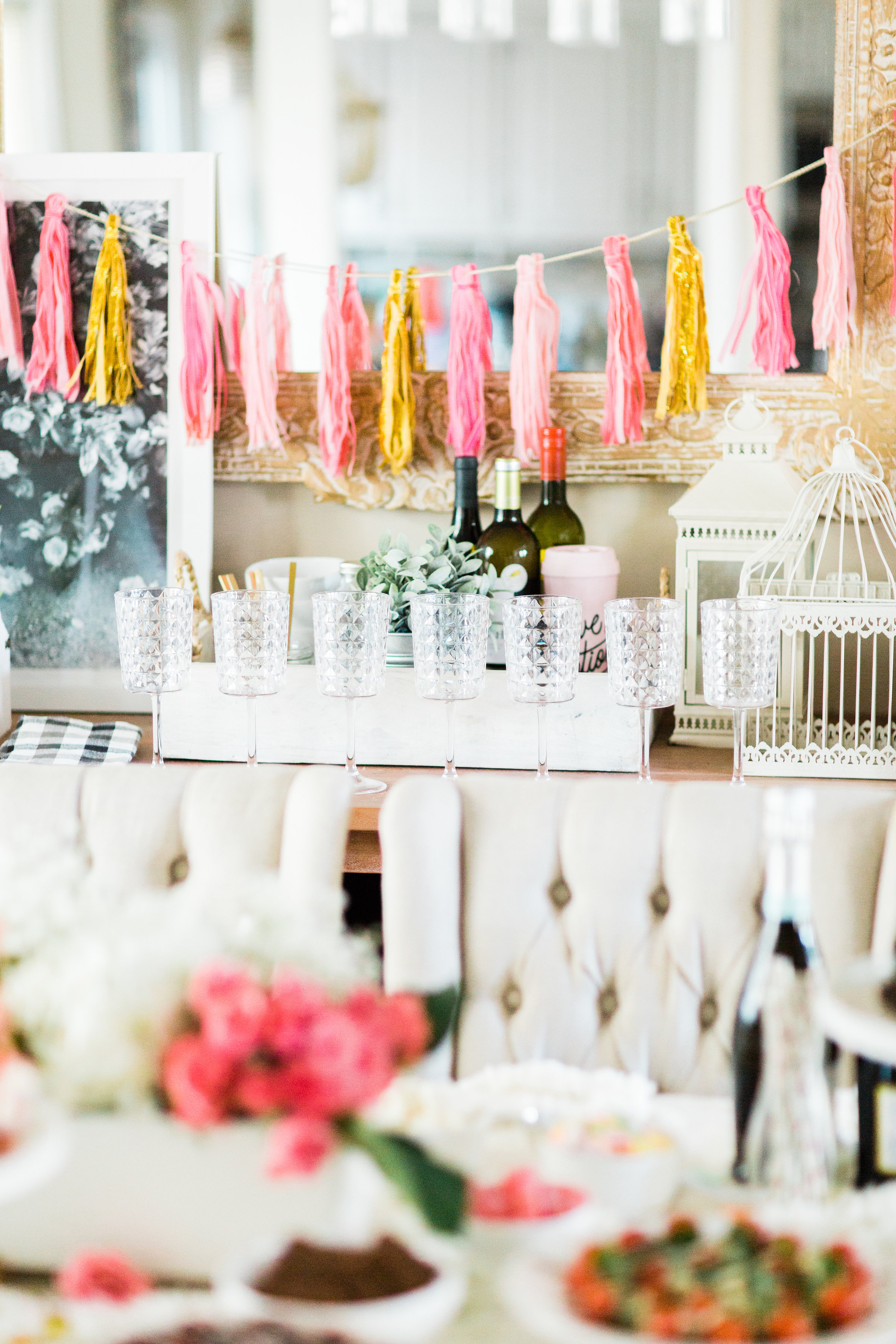 This year, I wanted a glammed up wine and cheese night theme, complete with plenty of chocolate, sweets, and cake. Though this Galentine's Day party is lady-focused, if you want to go ahead and throw yourself a party for your special someone instead, that's cool too, because: CAKE.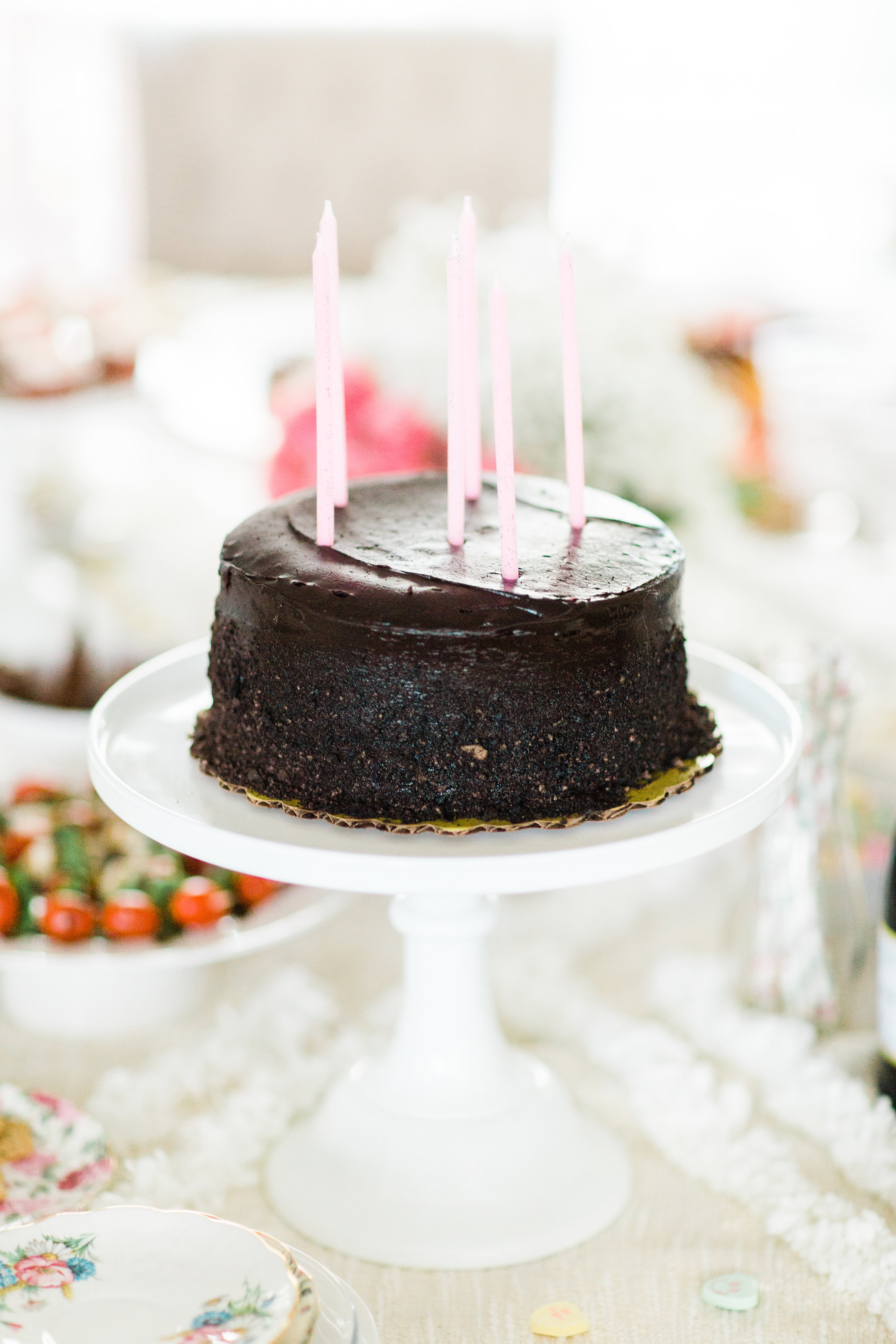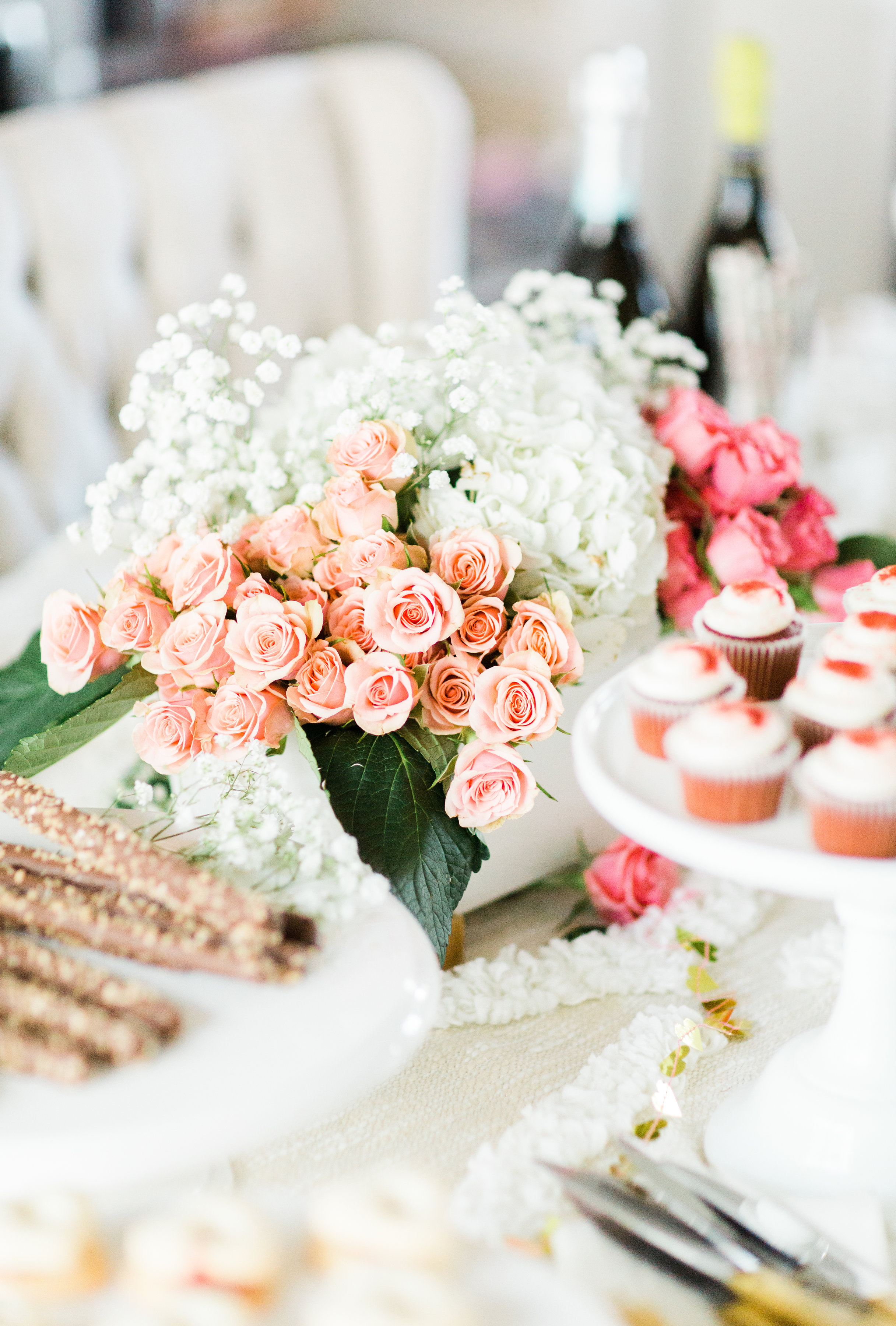 I kept the menu super simple and low-key. A heaping charcuterie board topped with cheese, fruit, nuts, and Crunchmaster® crackers, caprese skewers, store-bought cookies, chocolates, a chocolate cake, and plenty of wine and bubbly.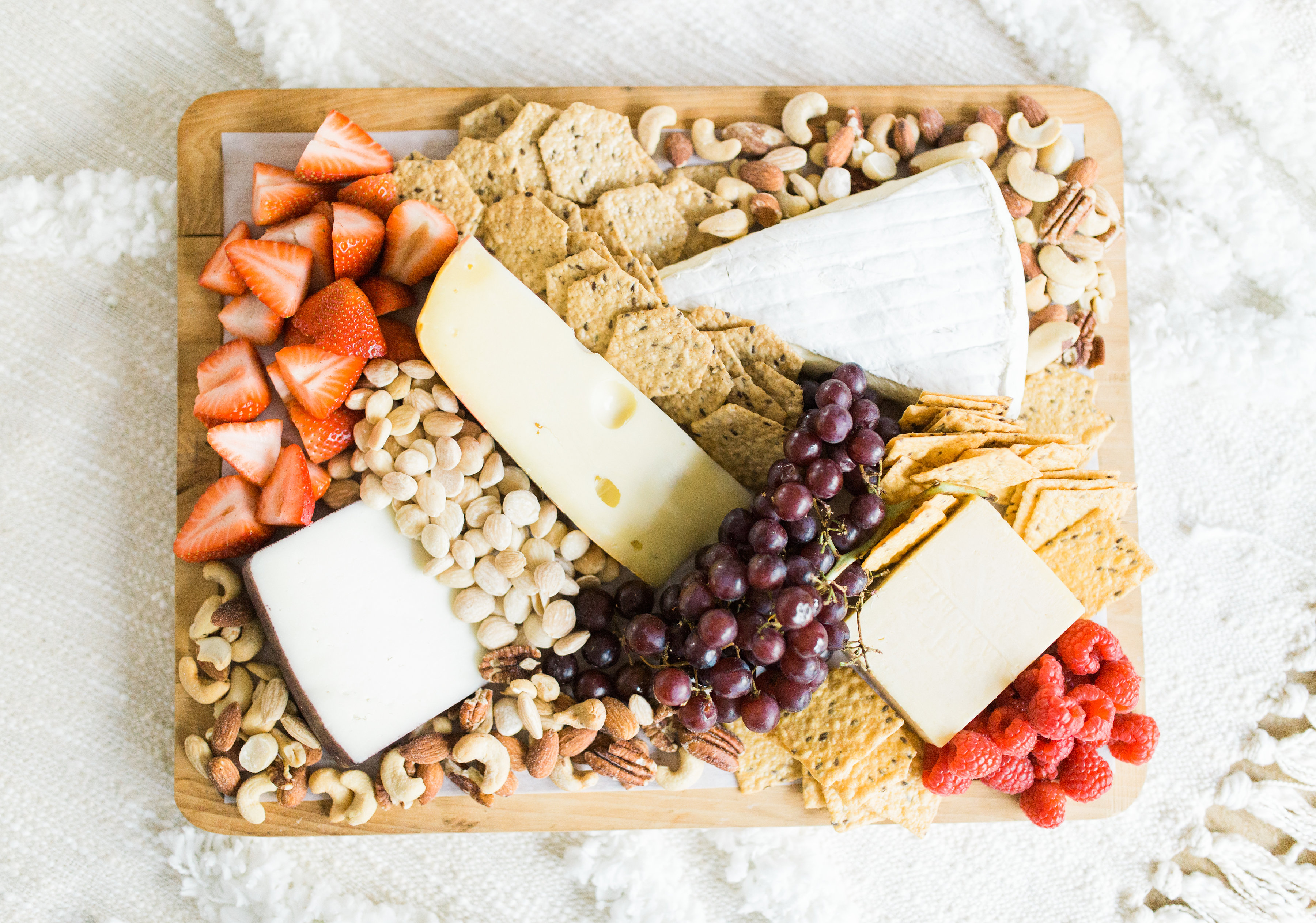 You really can't ever go wrong with cheese and crackers, and it's such an easy thing to put together. I'm all about easy crowd-pleasers when it comes to entertaining.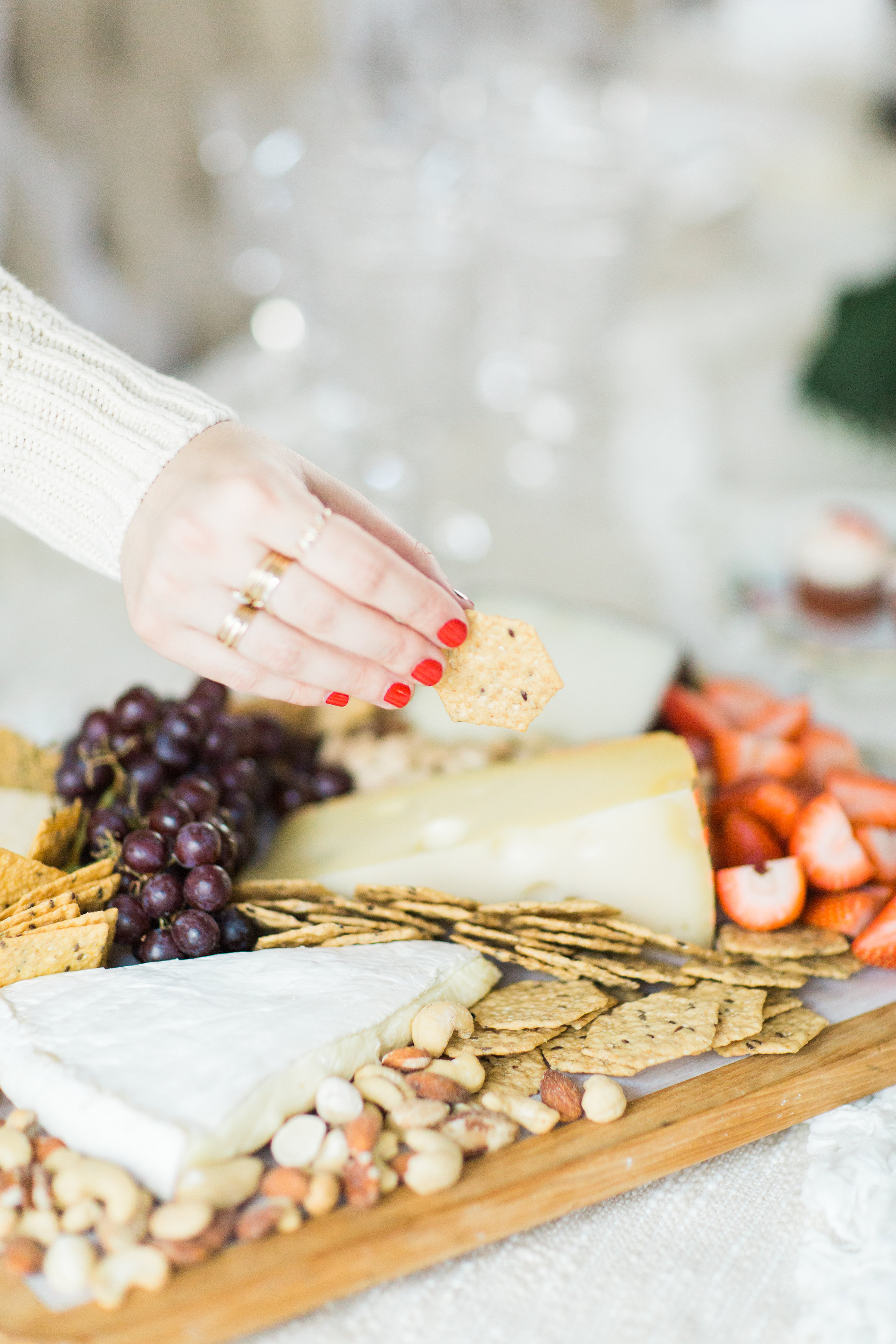 Crunchmaster crackers are a favorite in our house. They're made of simple, healthy ingredients like brown rice, quinoa, flax, corn, amaranth, millet, sunflower, chickpea, and edamame, they're low in sugar and naturally gluten free, and they're seriously good.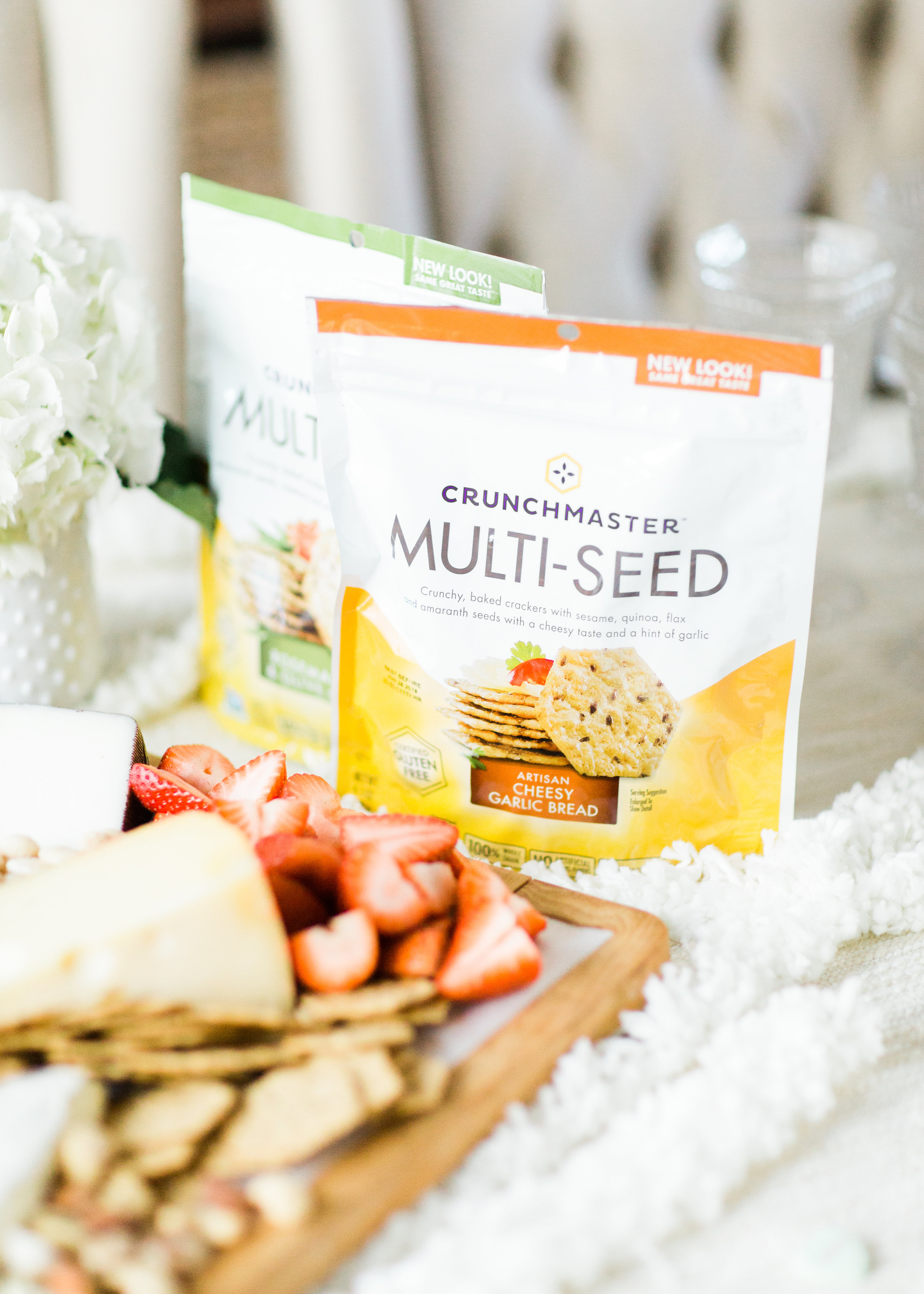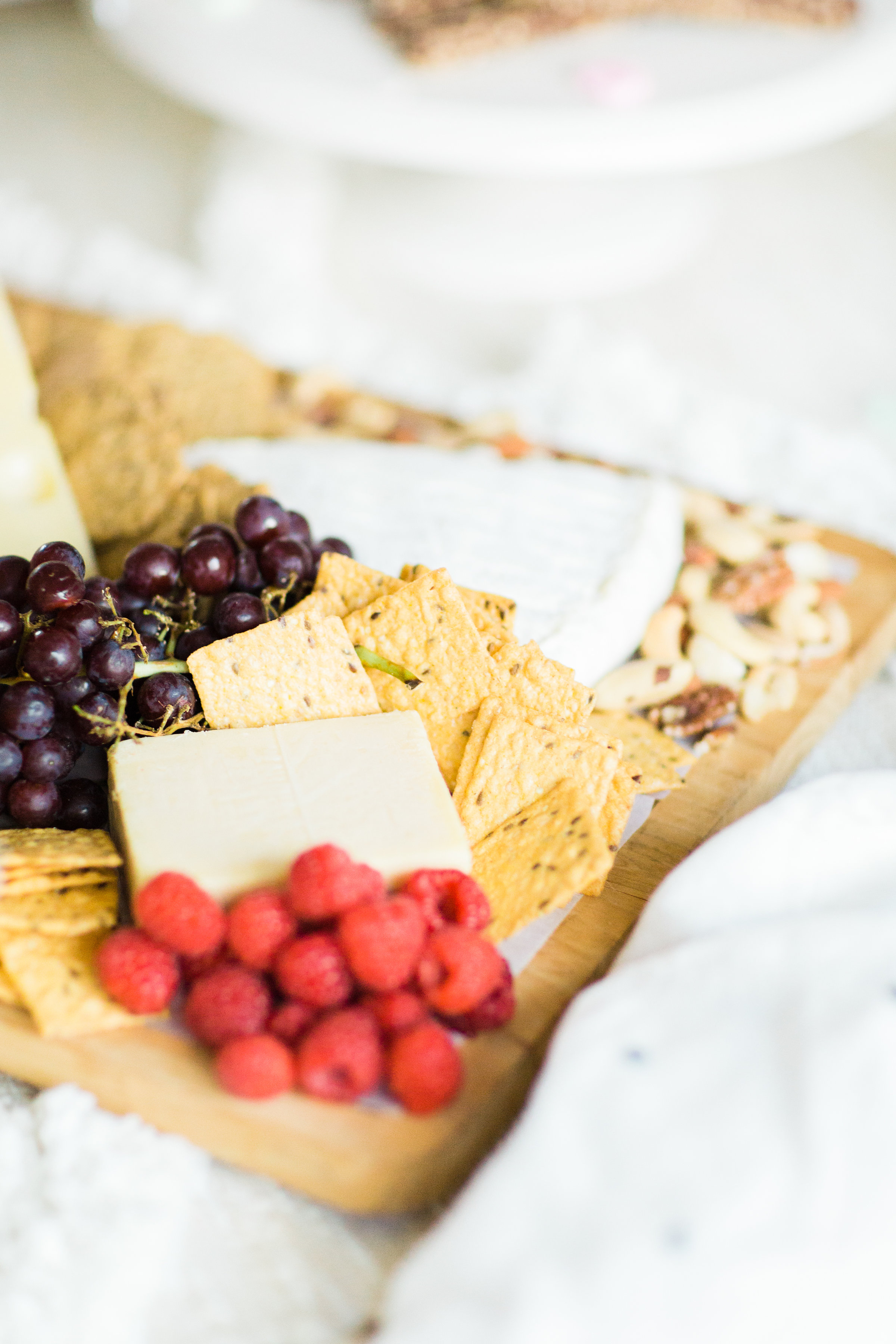 Pair crunchy crackers and bread with popular cheeses like brie, cheddar, parmesan, and goat cheese.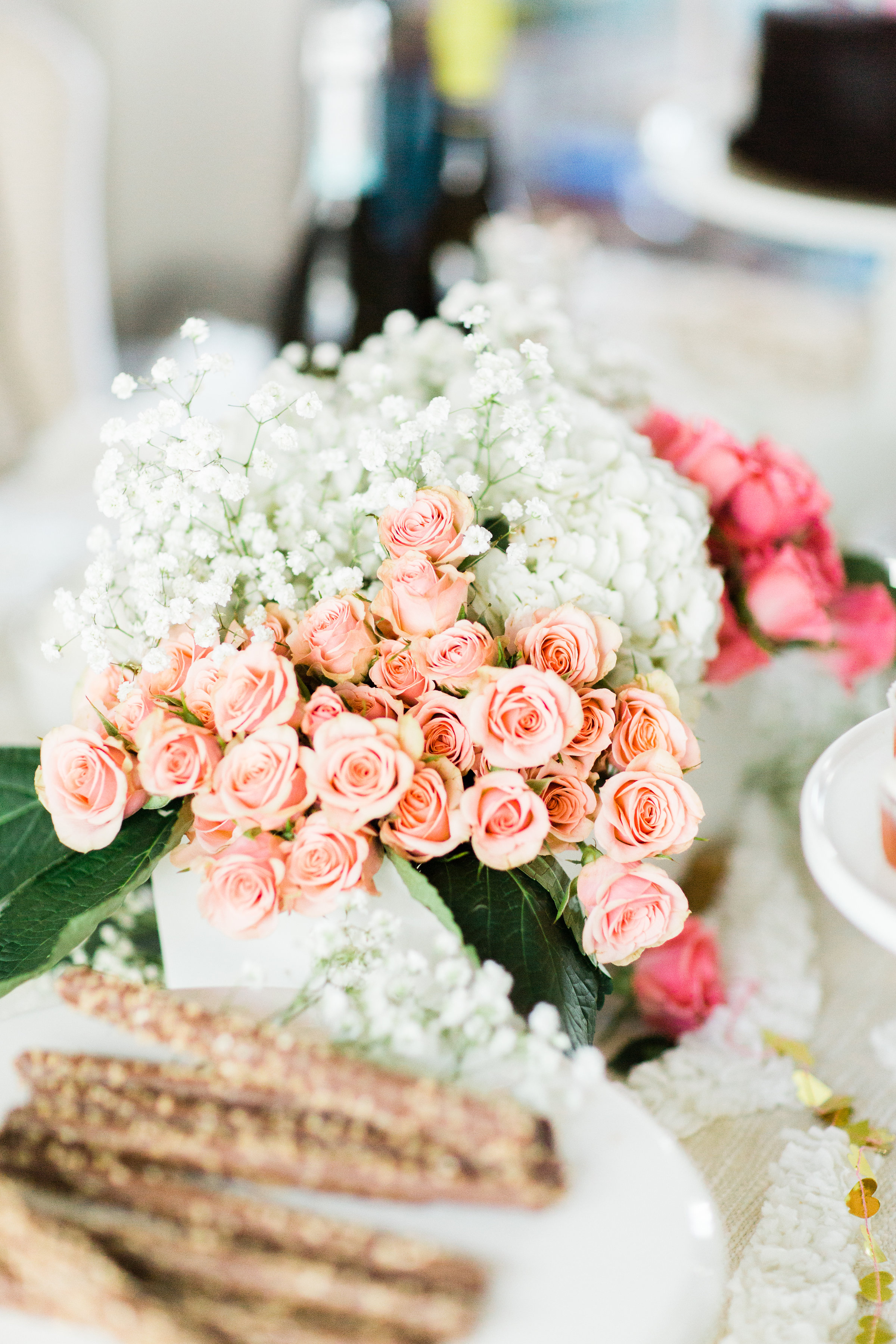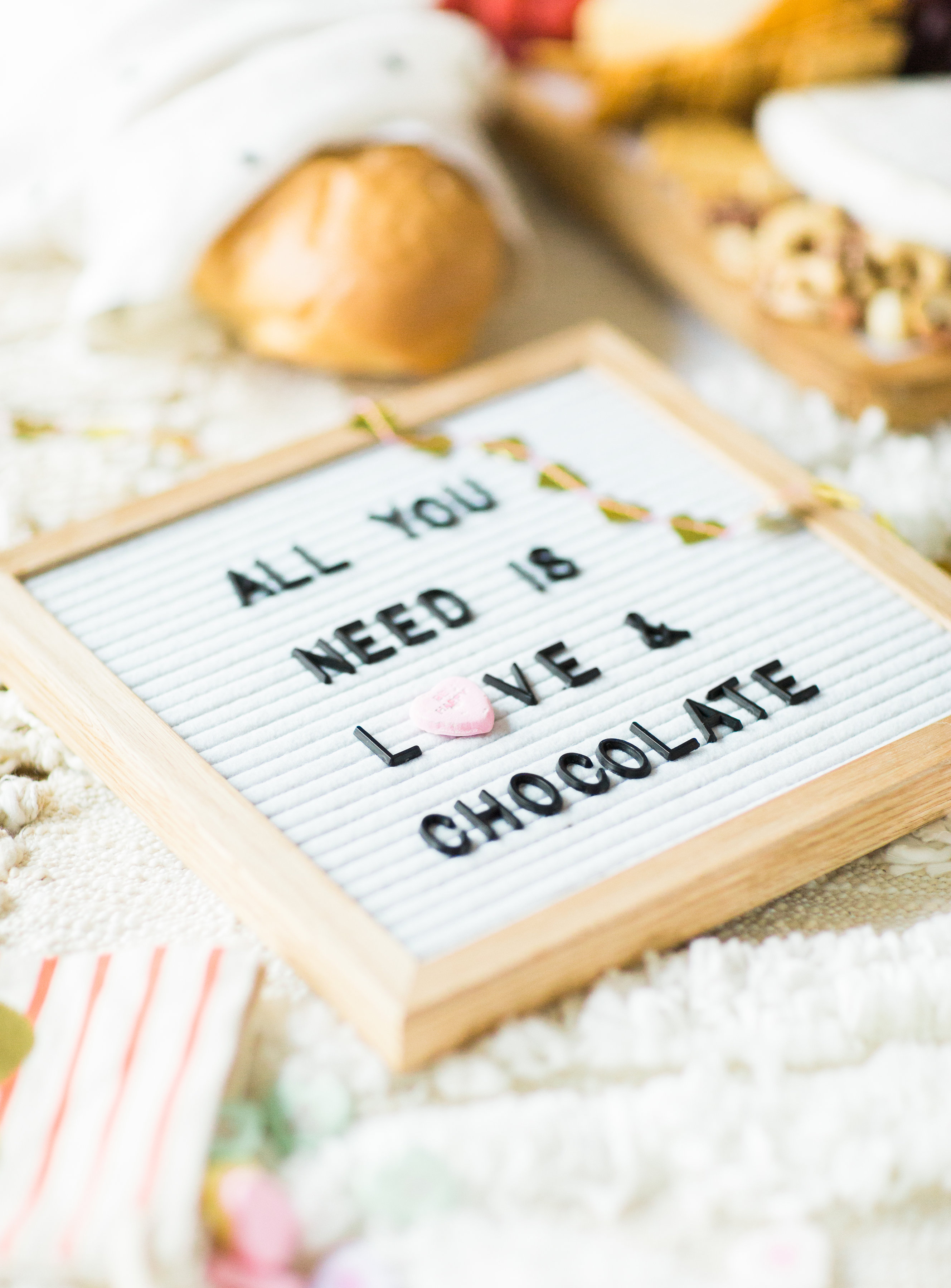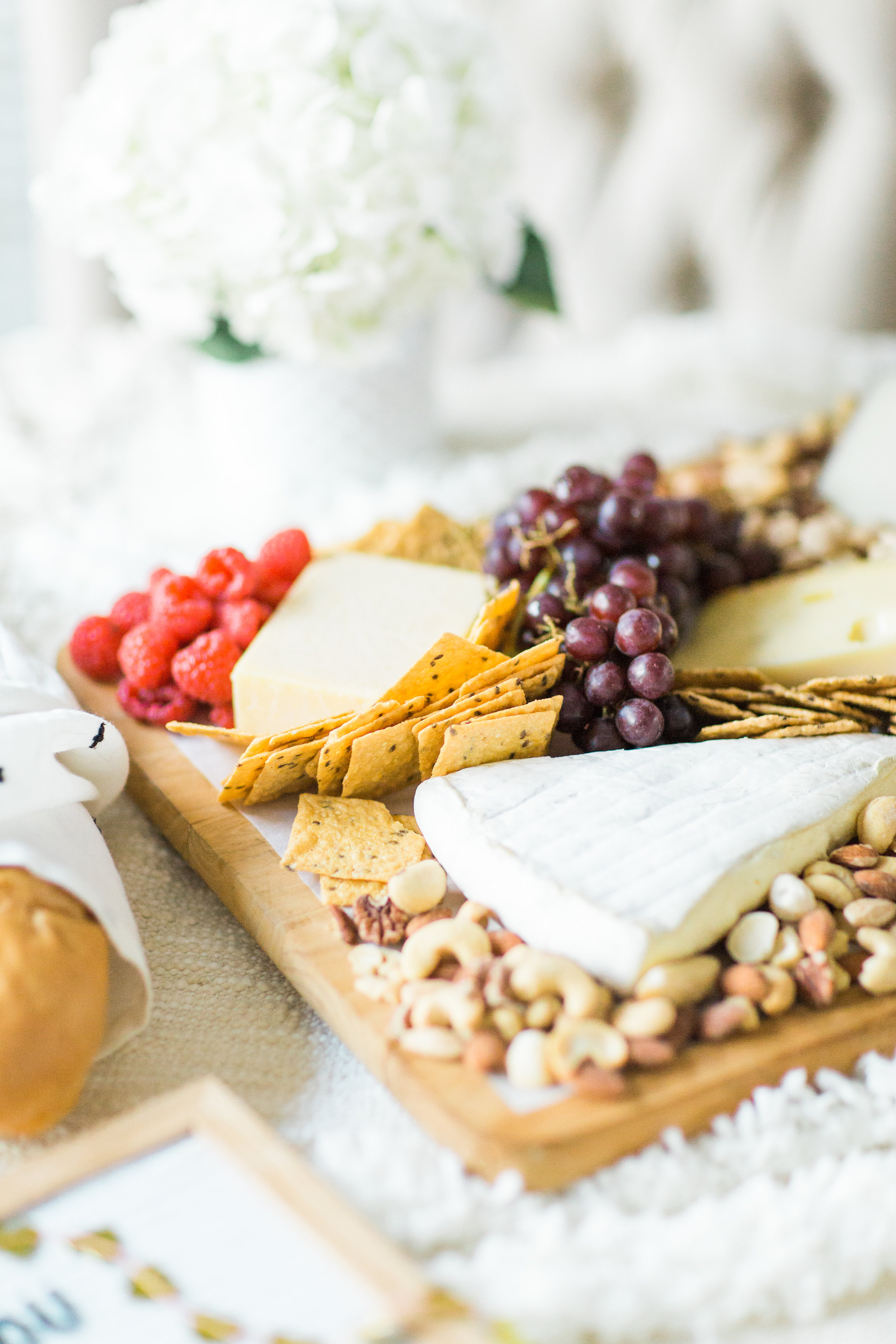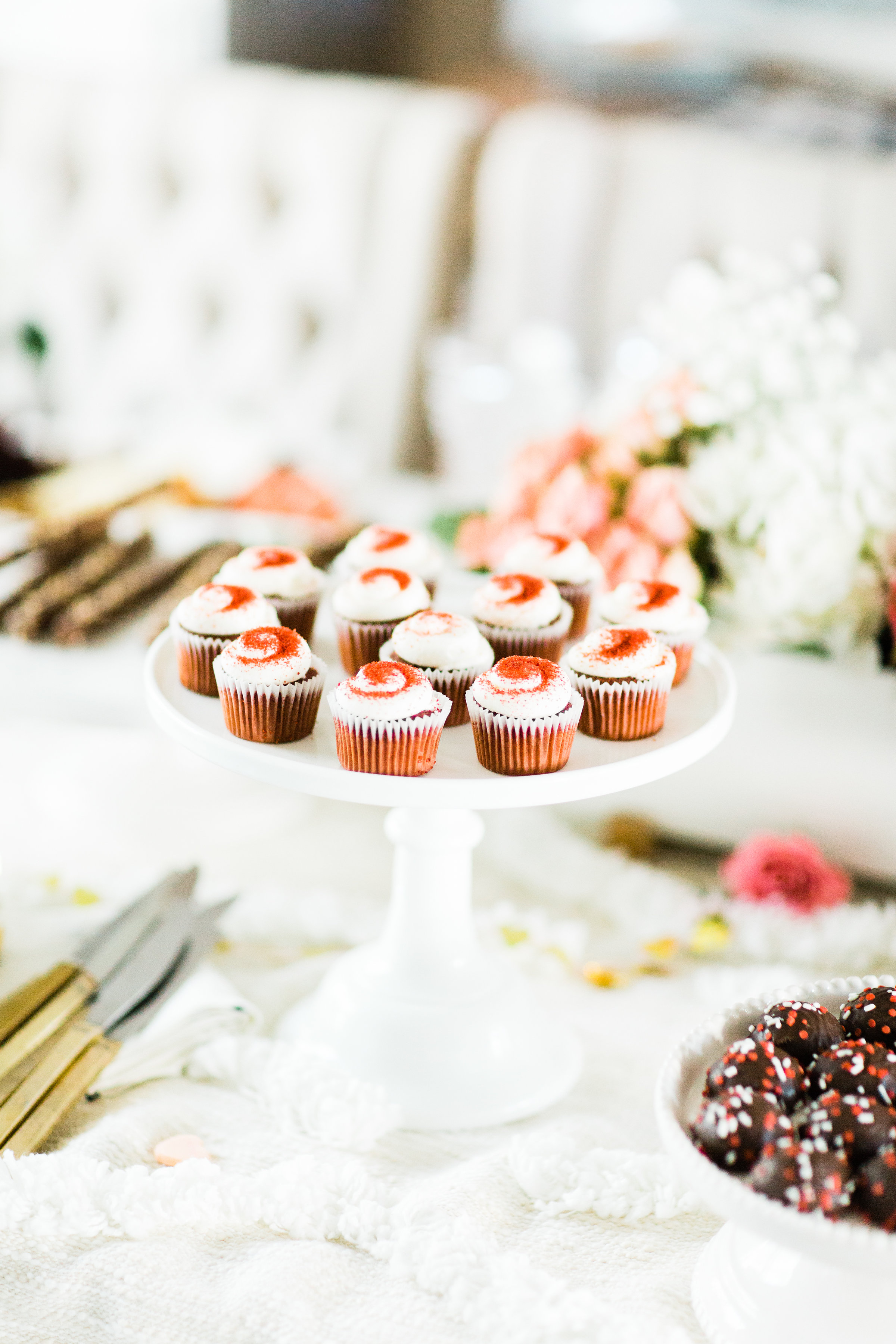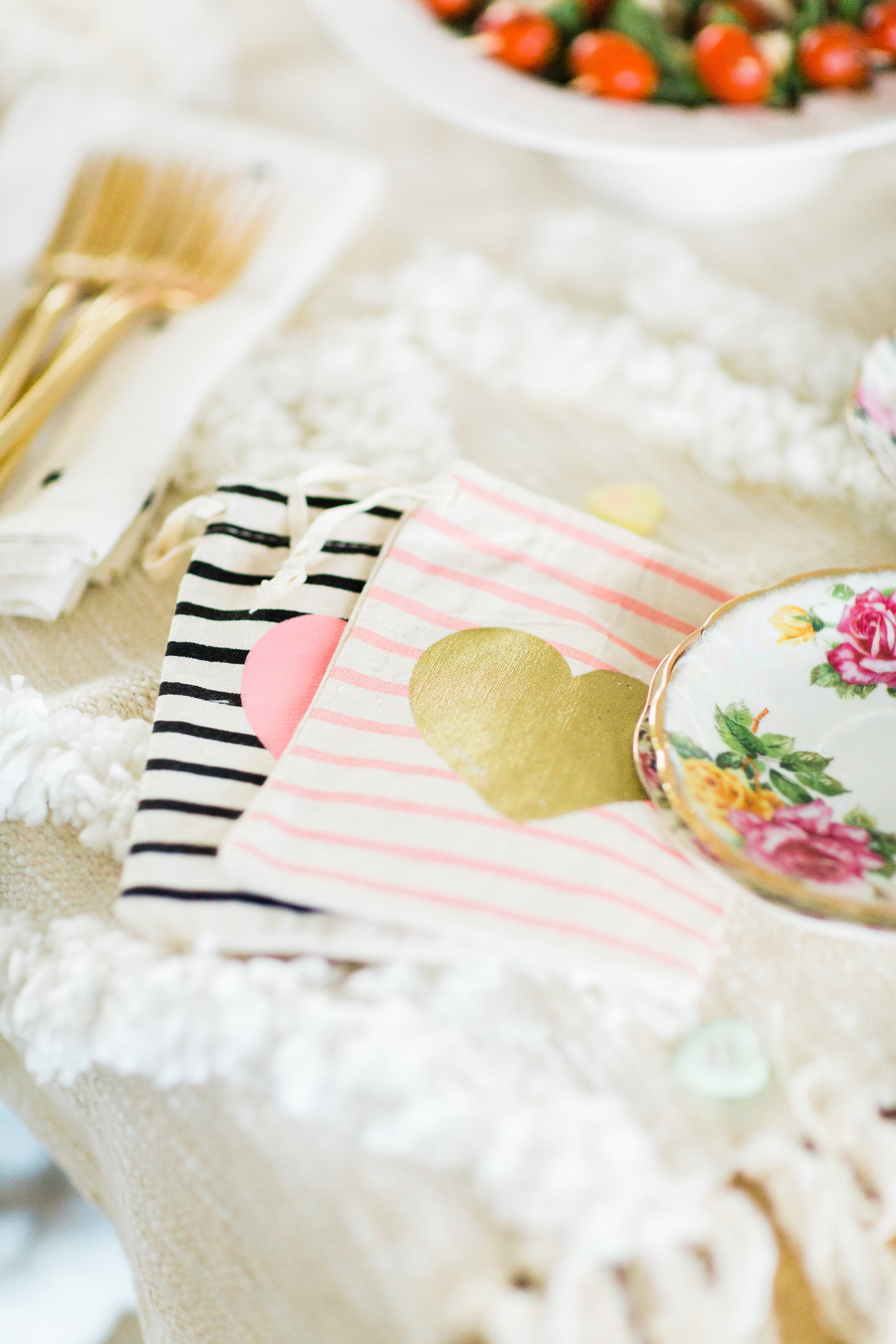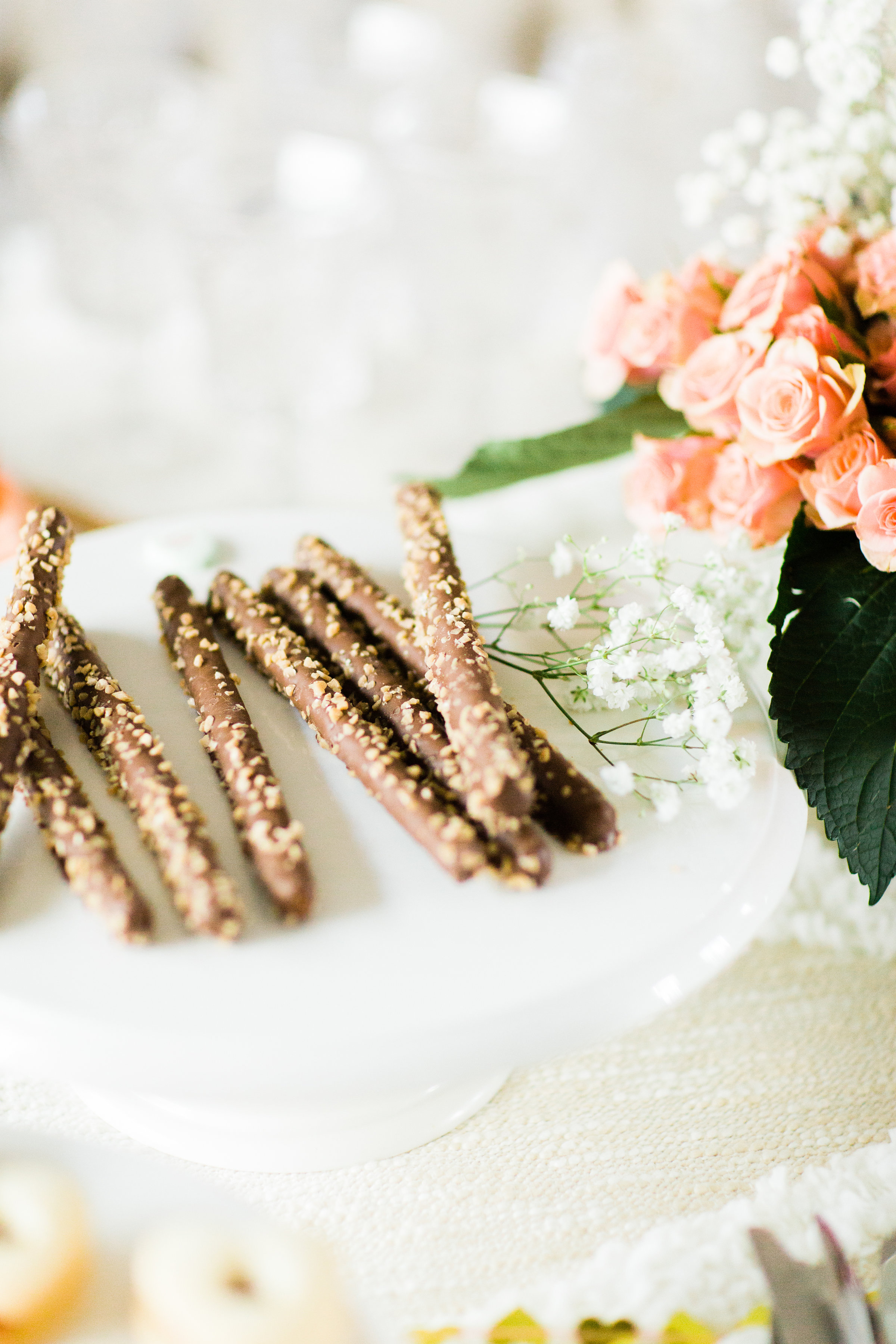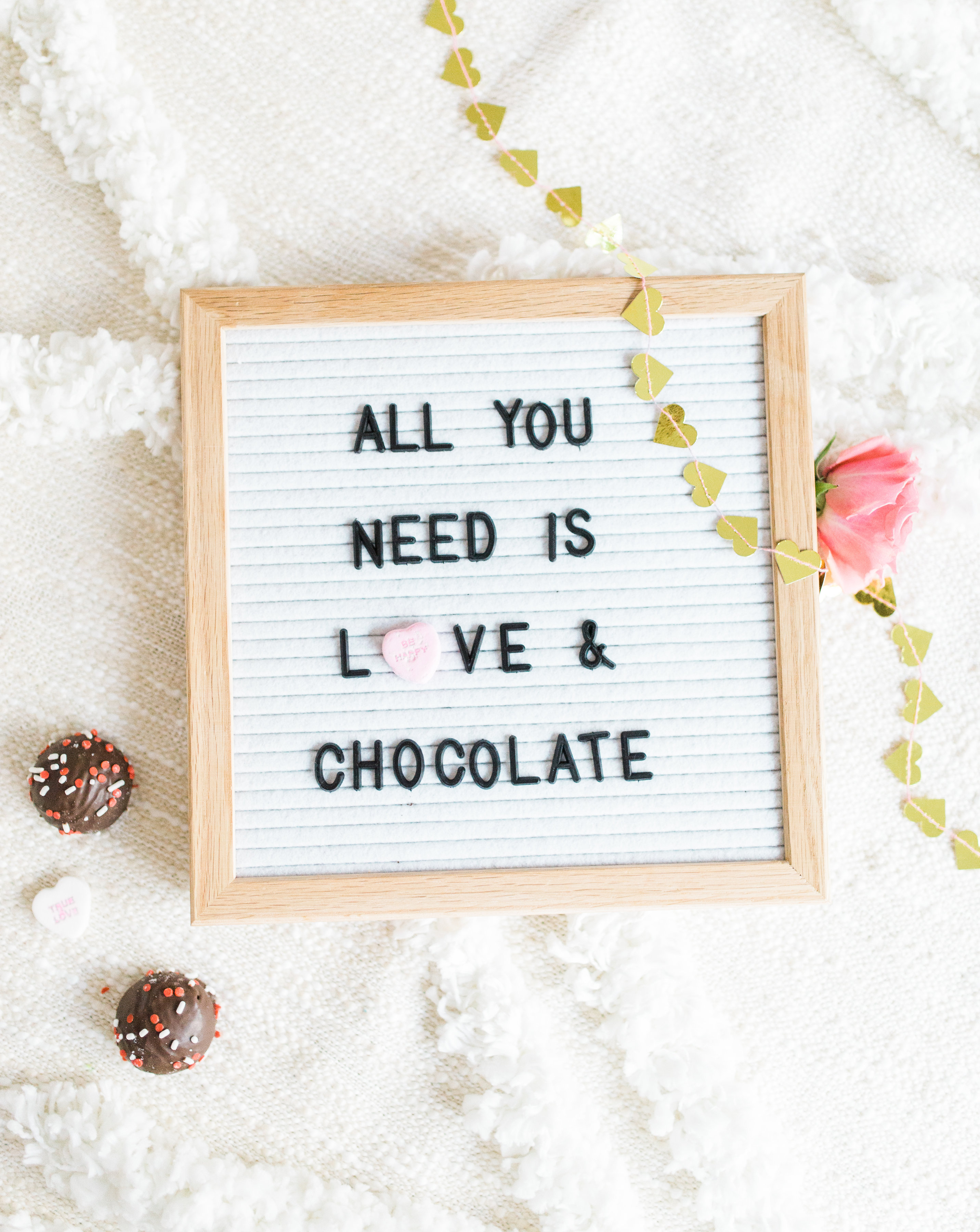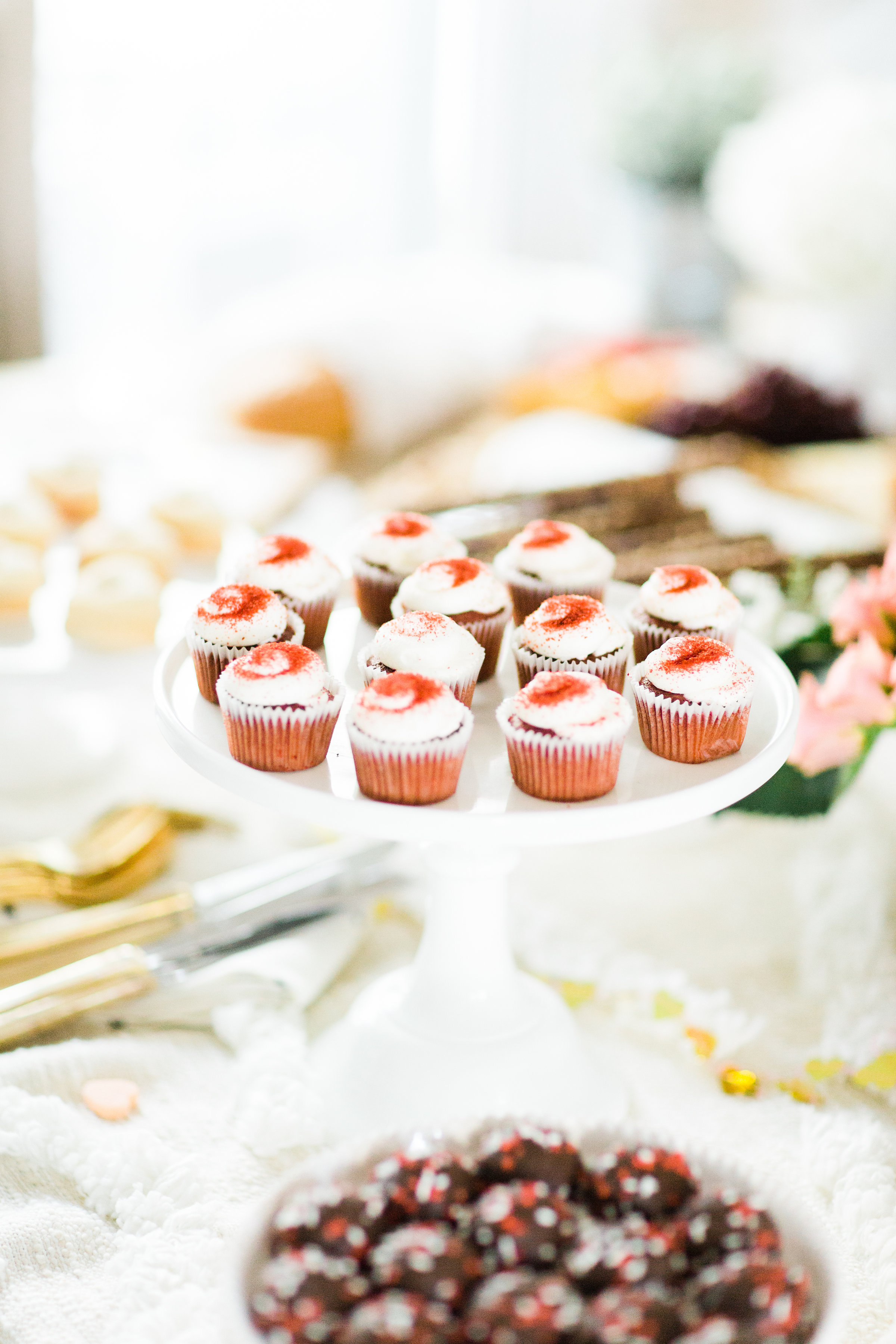 To keep your Galentine's Day gathering stress-free, stock up on store-bought treats. Right around Valentine's Day, grocery store bakeries sell the cutest cakes, cupcakes, and cookies with a v-day theme, and I had no trouble finding yummy and adorable sweet treats.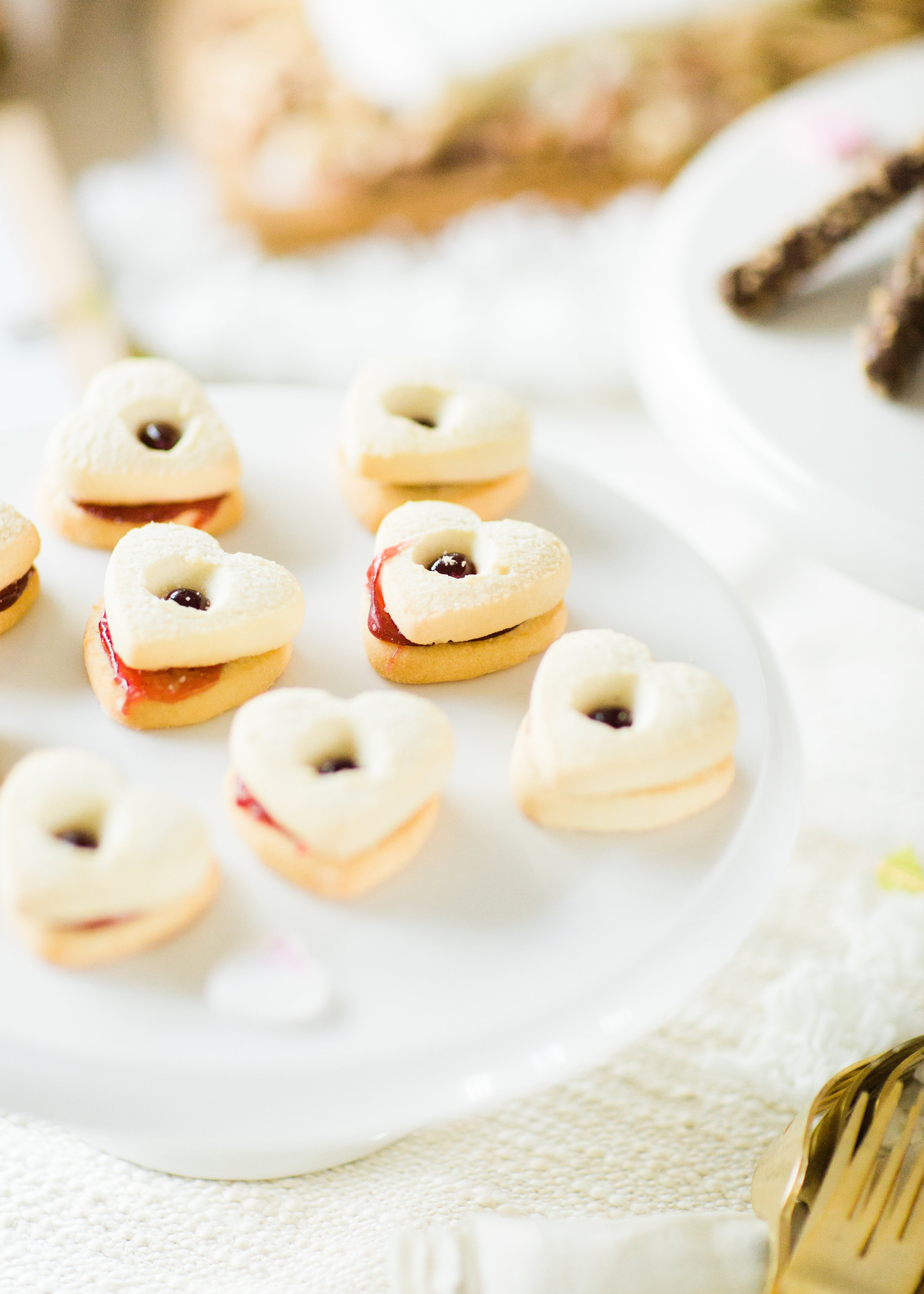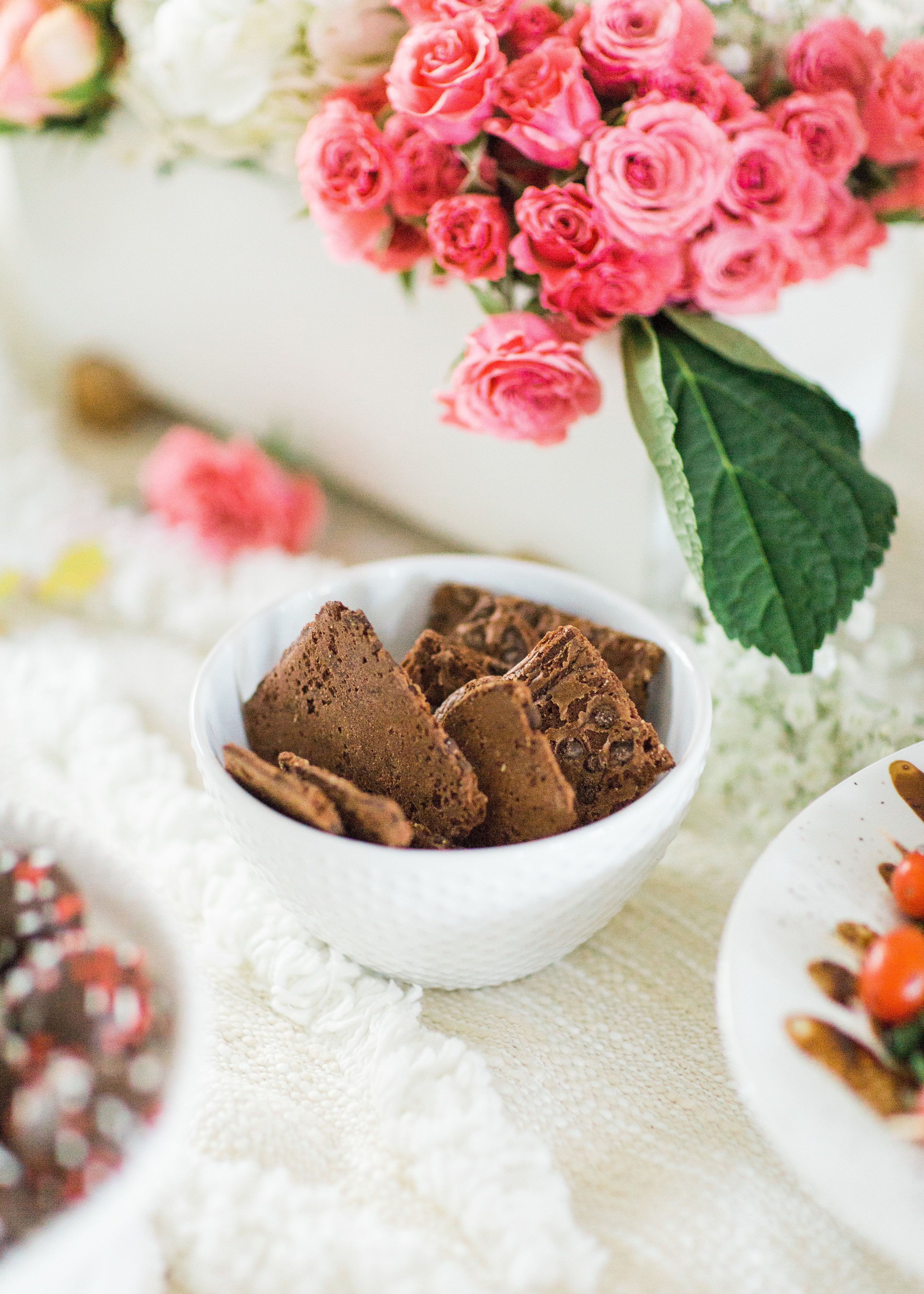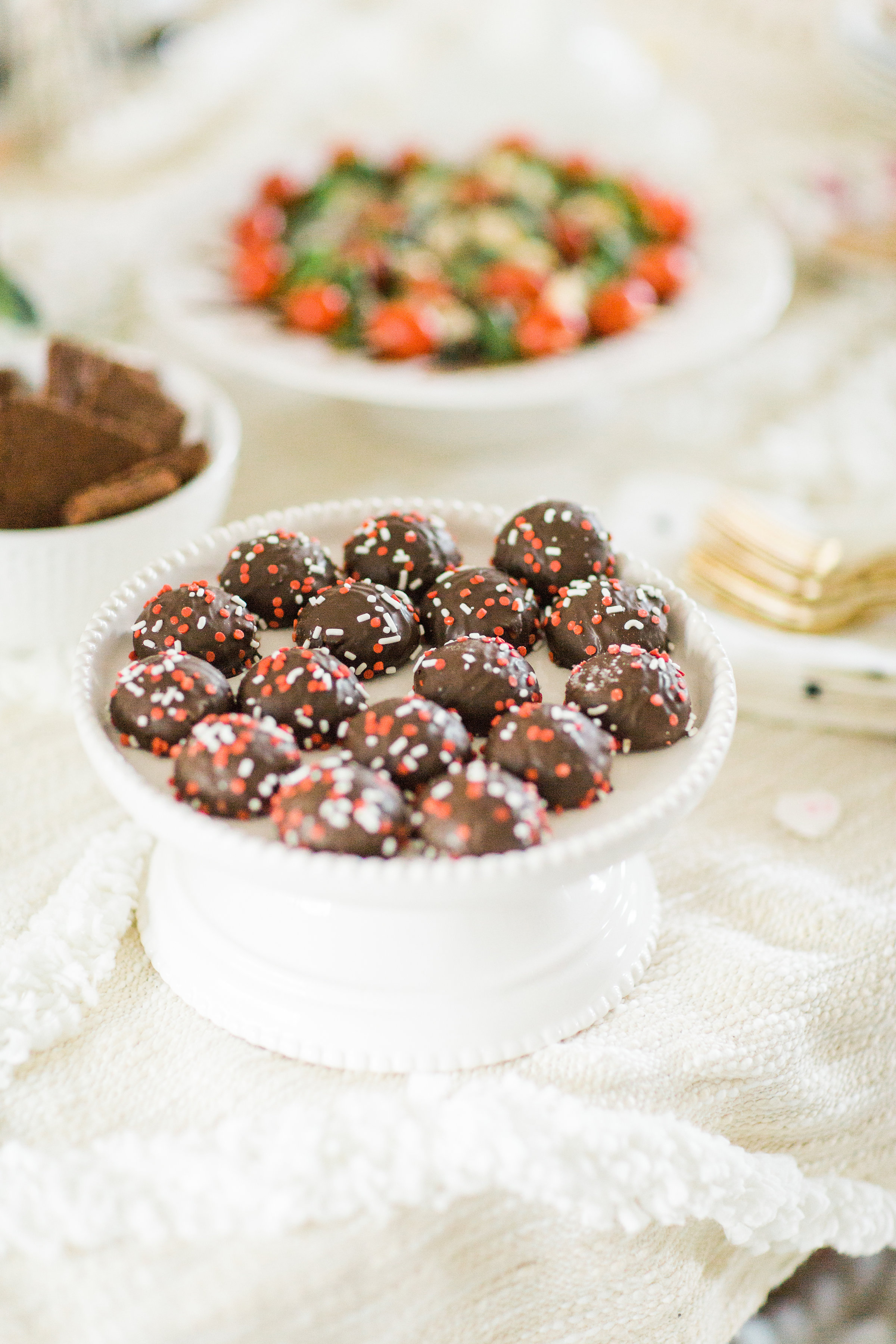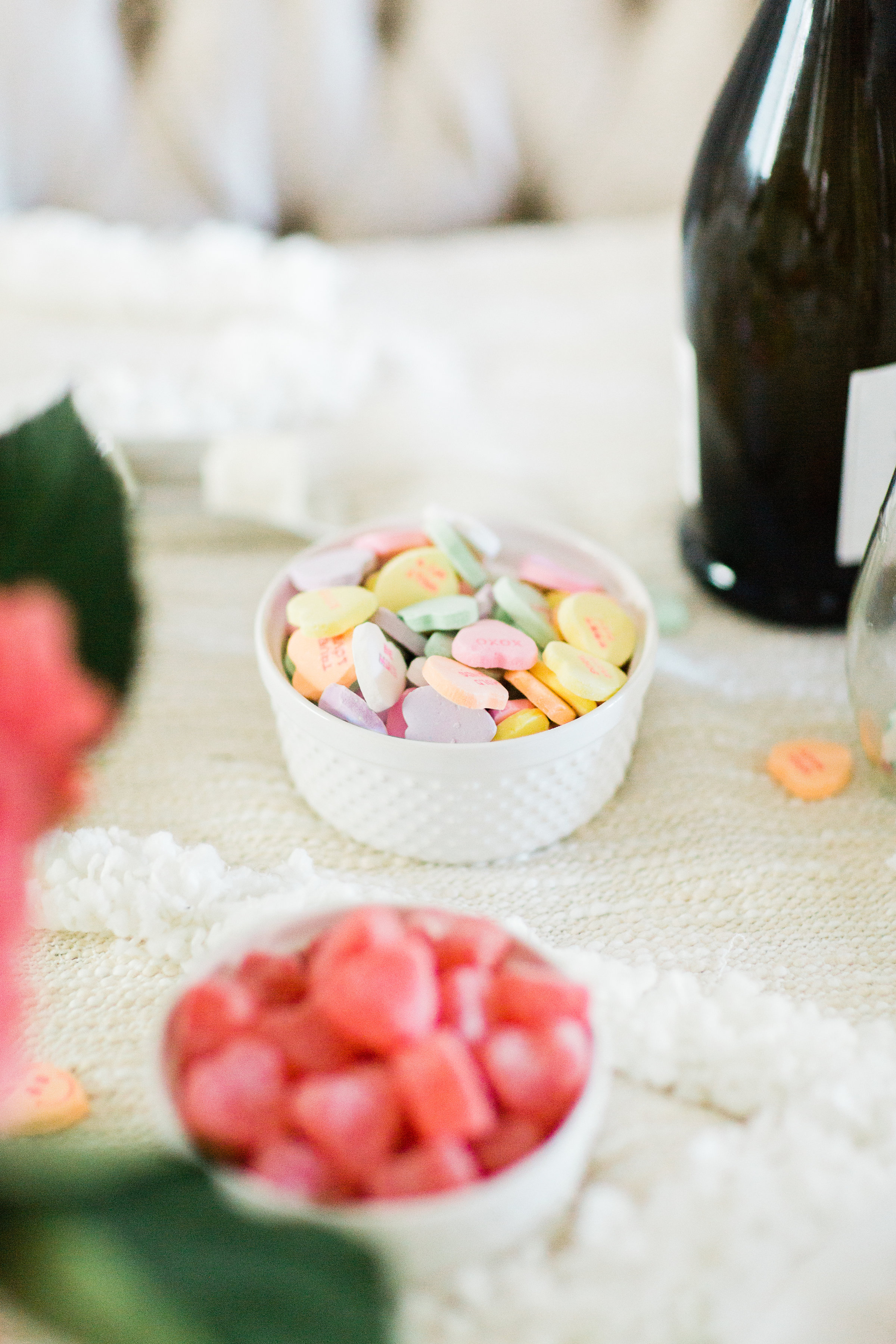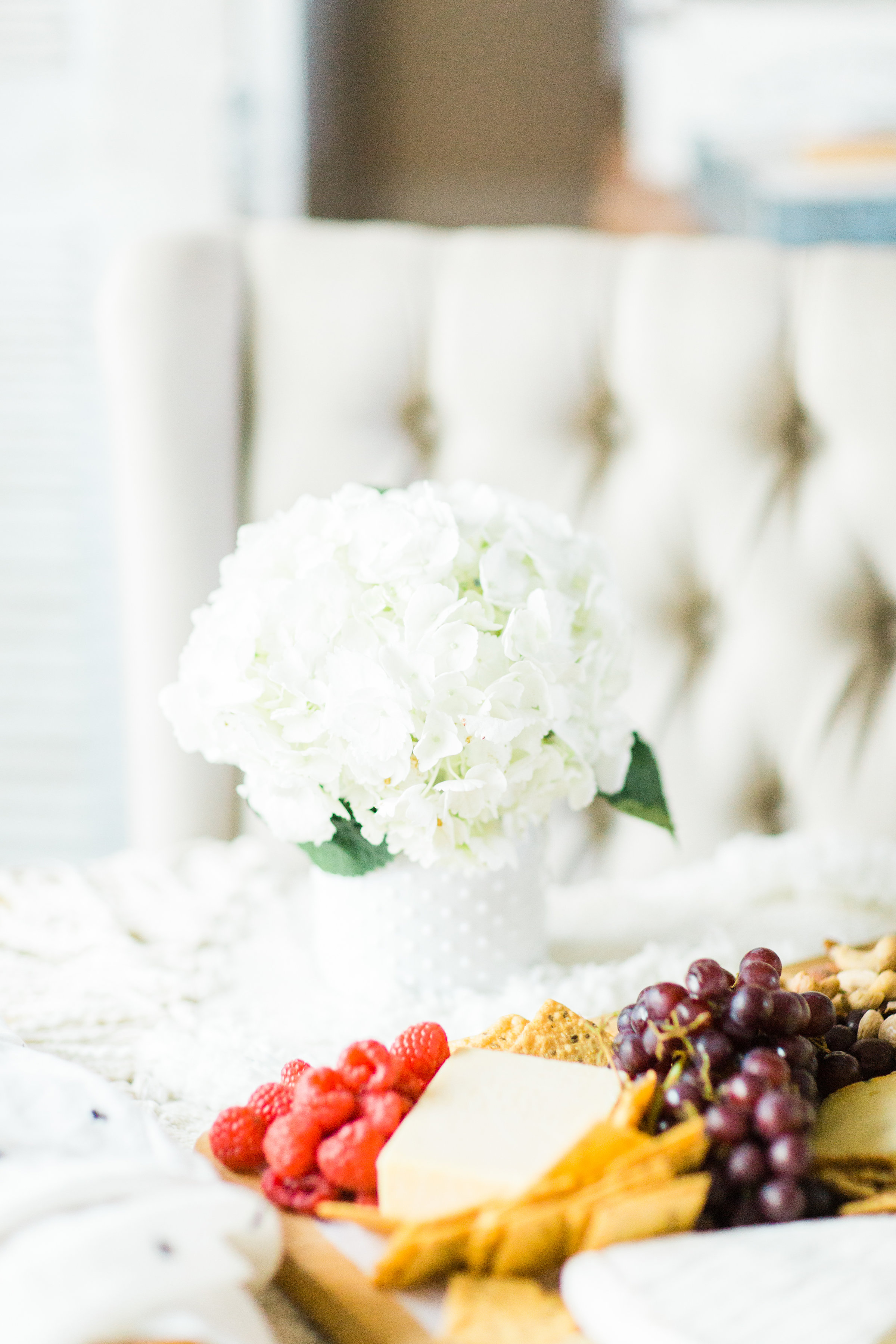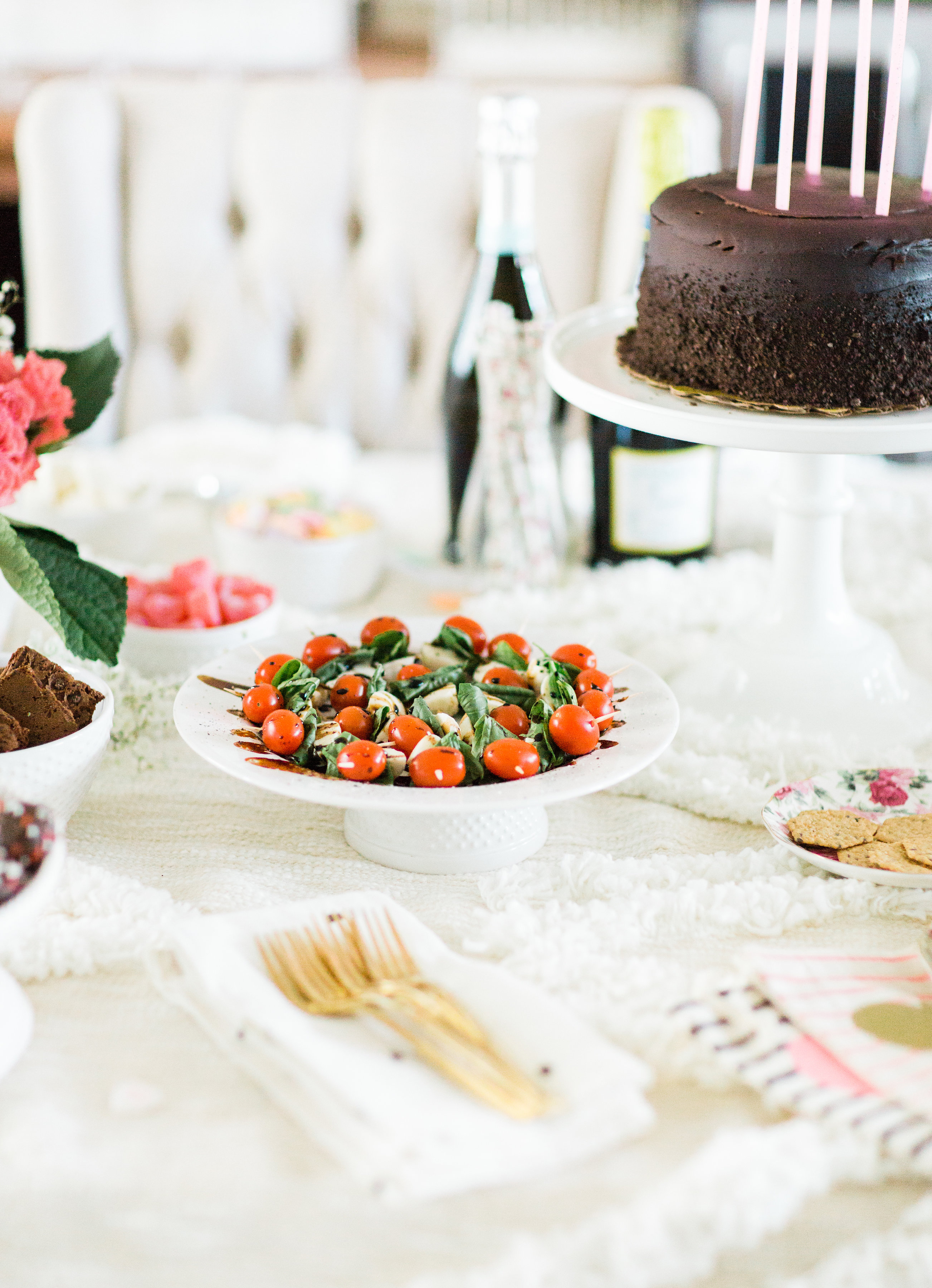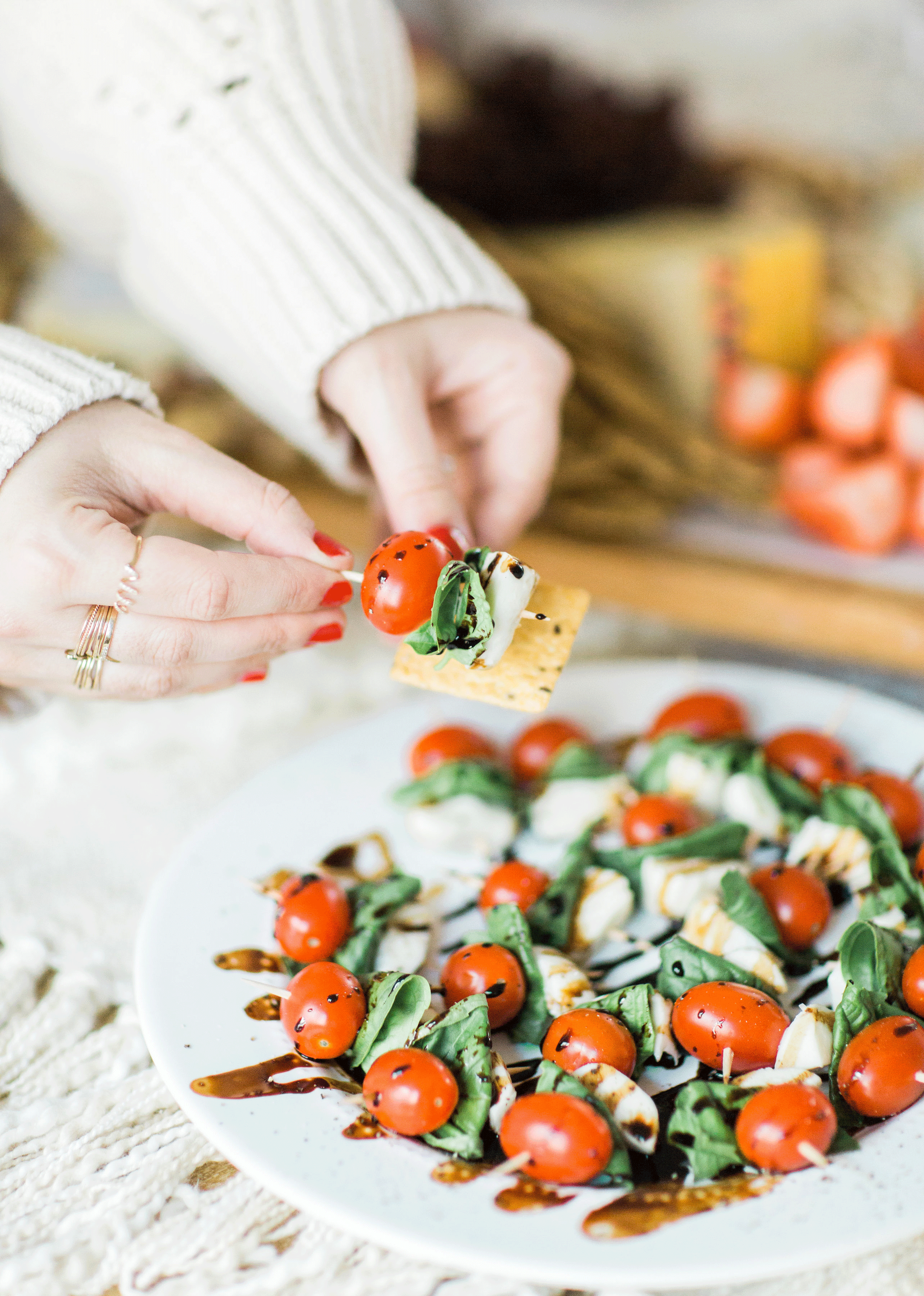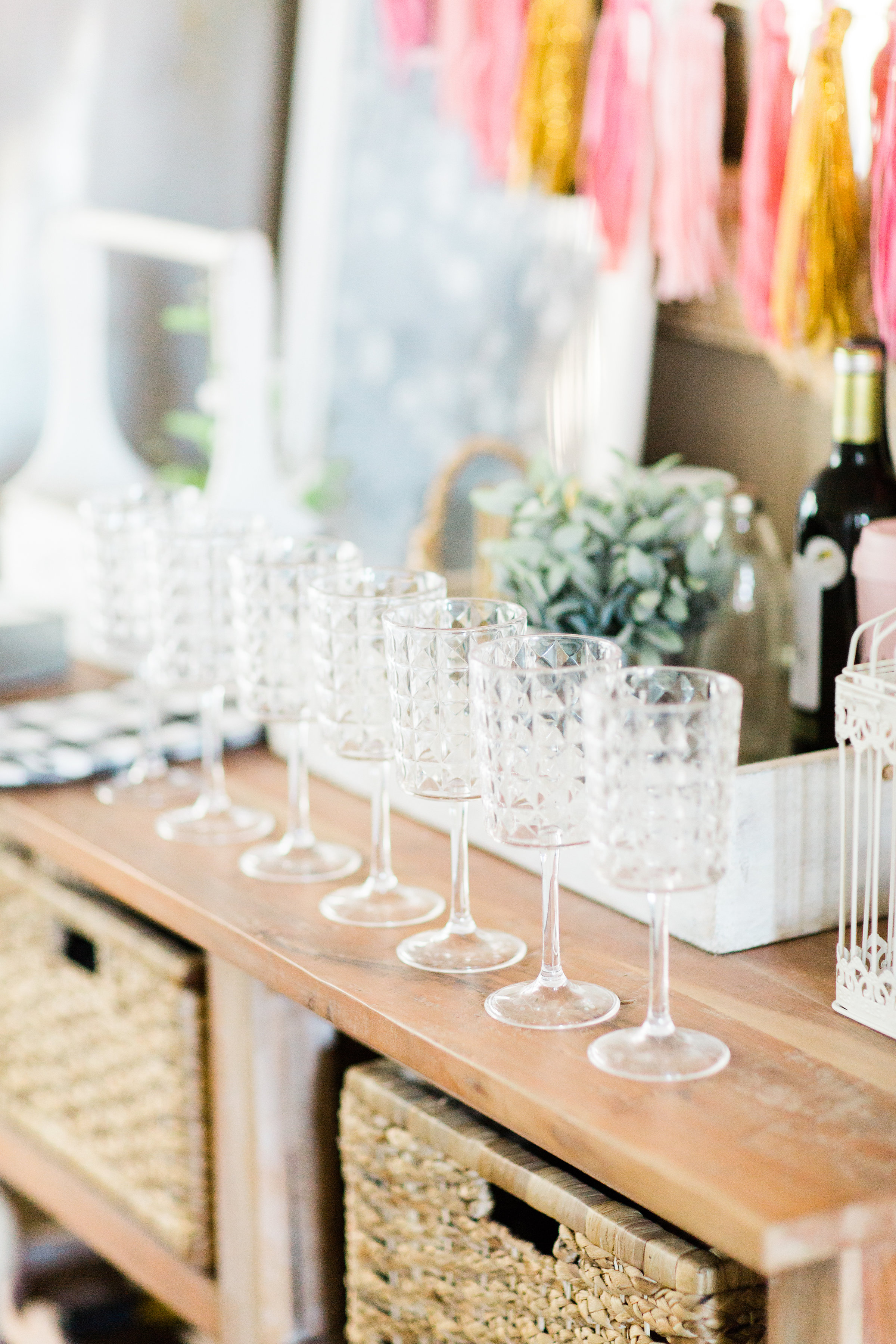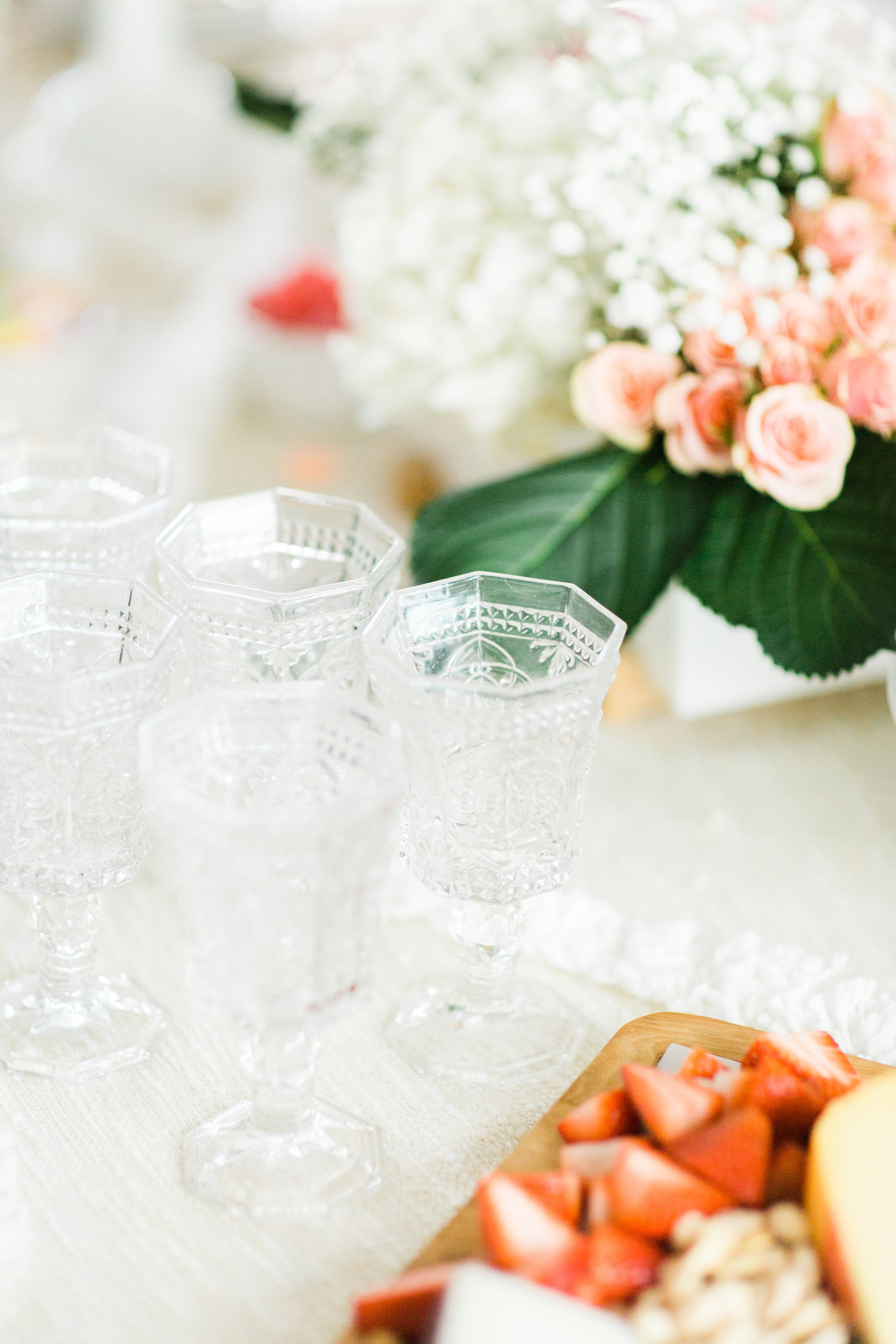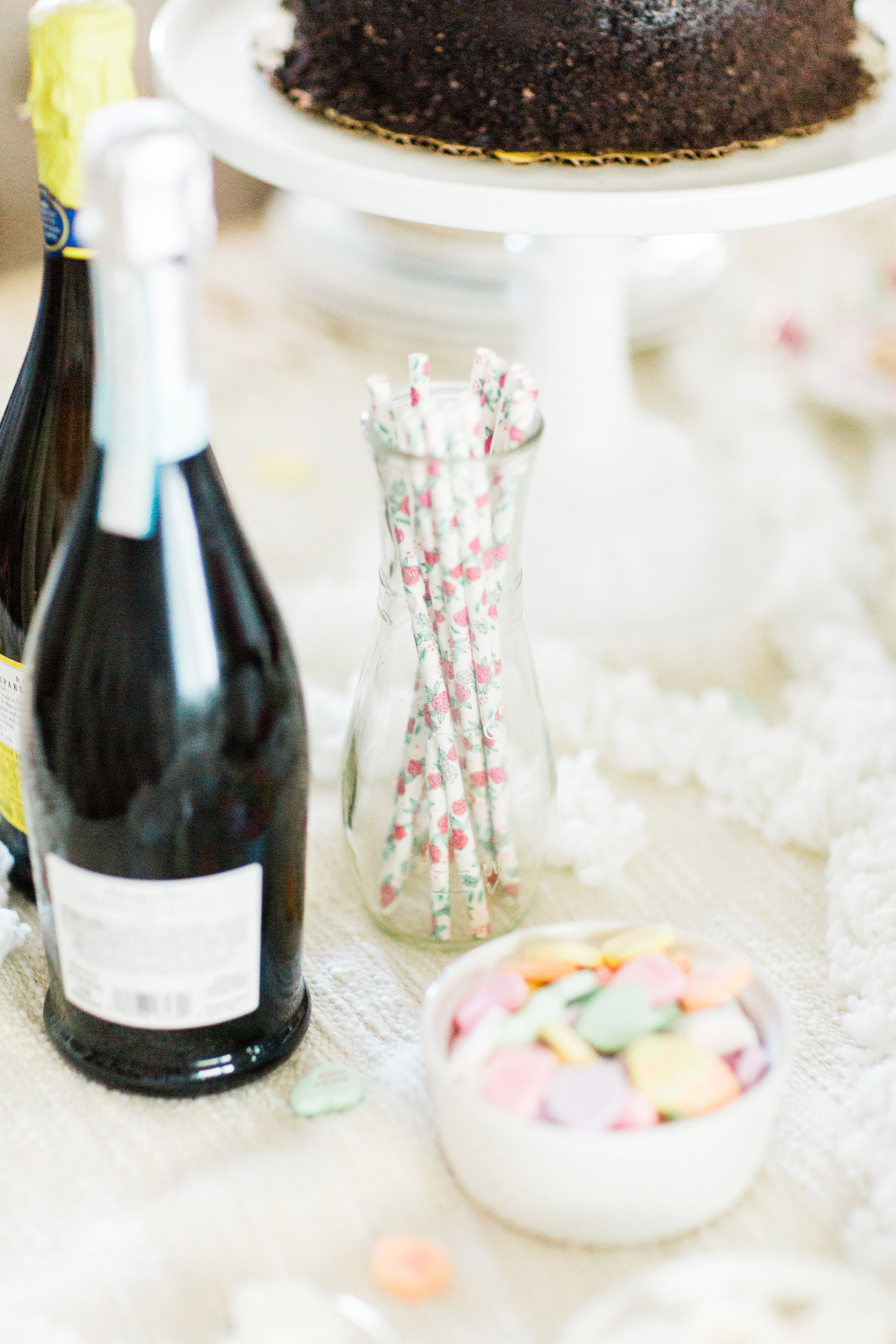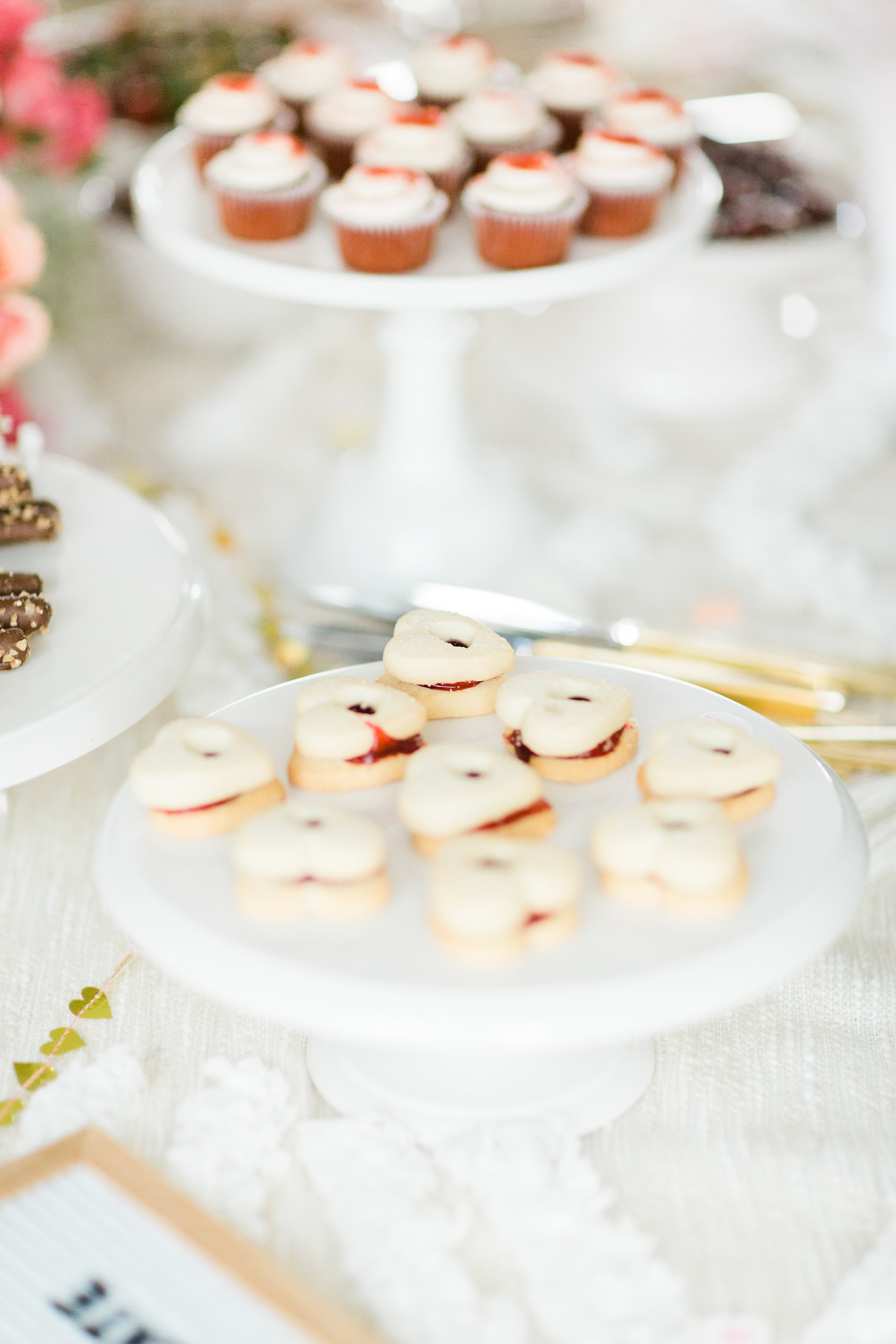 Have you ever celebrated Galentine's Day? Why not throw a little girls cocktail hour in celebration of the big day this year?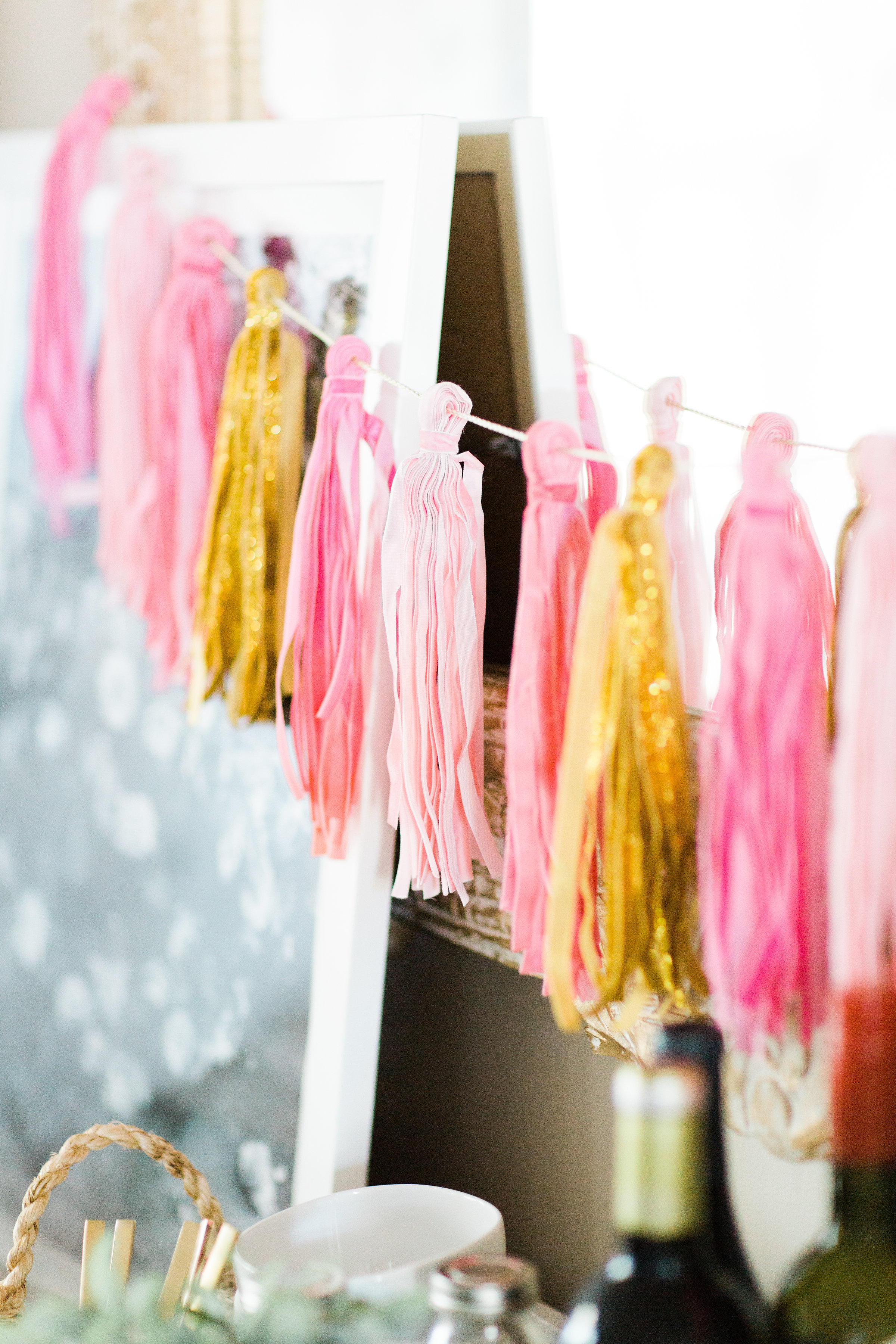 Looking for more Galentine's Day inspiration? Check out last year's feminine Galentine's Day dessert party!
If you throw your own Galentine's Day wine and cheese party, be sure to tag me on social media (@glitterinclexi) so I can live vicariously through all of your fun soirées!
Photos by Annie Watts Photography
This post contains affiliate links, which means that if you click on one of the product links, I'll receive a small commission. Thank you so much for clicking through and helping to support this little blog business of mine! Read more about our site, privacy, and disclosure policies here.