I'm addicted to fall scarves, but my wallet can only handle so many. Still, the heart wants what the heart wants. Cozy, buttery, ever stylish fall scarves. Does anyone else think a scarf can totally make an outfit? Even if I've just thrown on a t-shirt and jeans or a tunic and leggings, tying a scarf around my neck just makes it look like I tried. And thank goodness for that!
Lately, I've fallen down the Amazon rabbit hole; I can't believe all of the goodness to be had. (Remember these favorite fall-perfect sweaters under $30?) But today we're talking about the scarves; SO many cute fall scarves under $20 that only look expensive. I love wearing one and getting all of these questions about where I got my scarf only to be greeted with shocked looks when they find out it was around $15 on Amazon. That's a fashion win, if you ask me.
As a mama, I'm already hopelessly devoted to Amazon; ahem, diapers in two-days flat. But Amazon also has this massive selection of chic fall scarves (and fashion) at crazy low prices; plus all of it ships in two days or less so I can be in that fall-ready cozy oversized scarf in no time.
So without further ado, and because I know you're just as obsessed with scarves as I am, I'm sharing 10 of my current favorite fall-perfect scarves, all under $20 (and plenty under $10 and $15); but hurry, they're sure to sell out fast!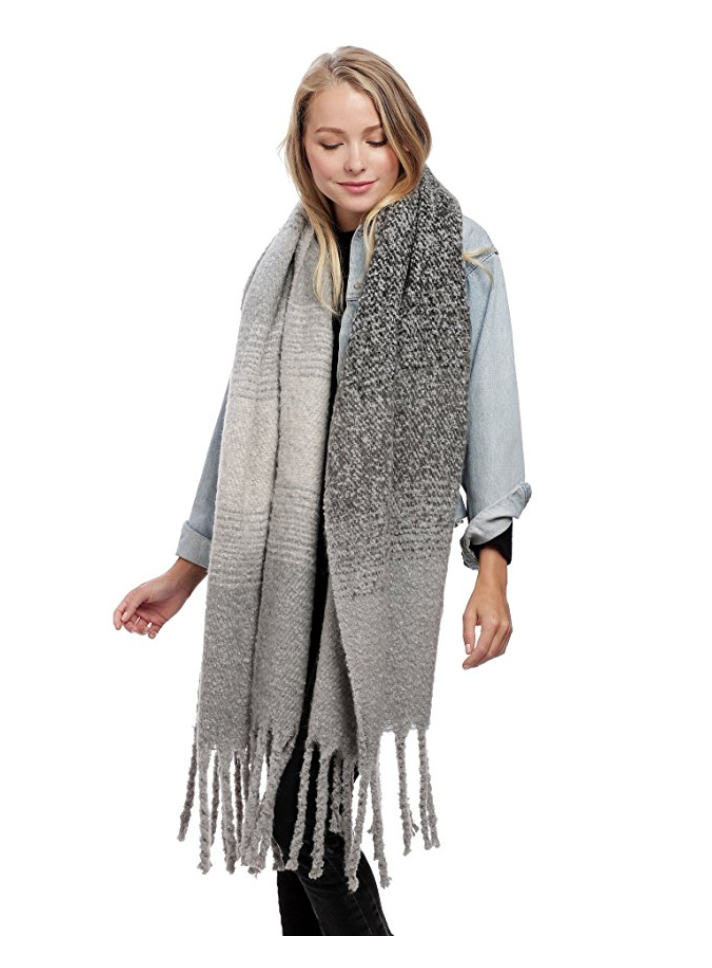 Gradation Design Oversized Fringe Scarf, $18.99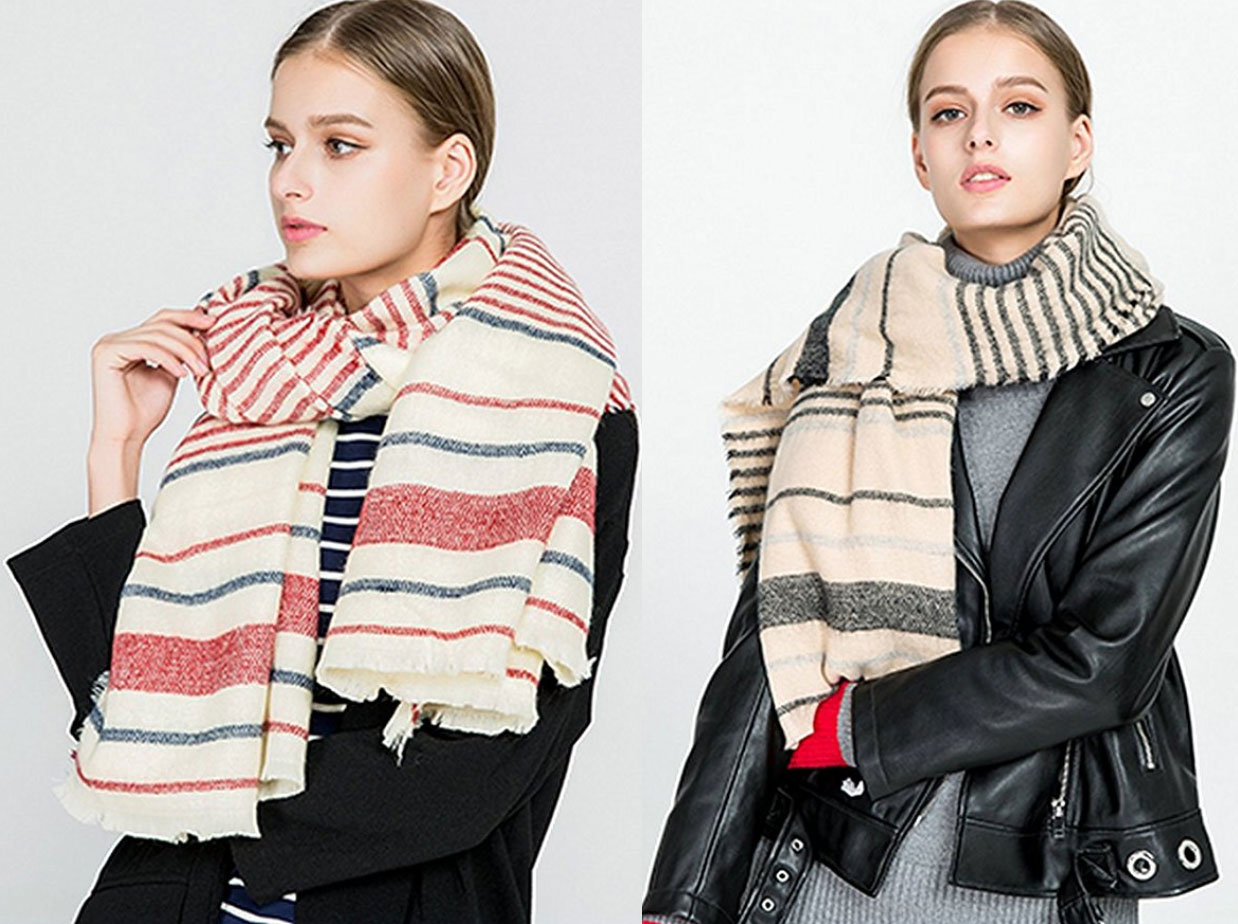 Extra Large Soft Warm Cashmere Stripe Scarf, $16.99 (SO chic!)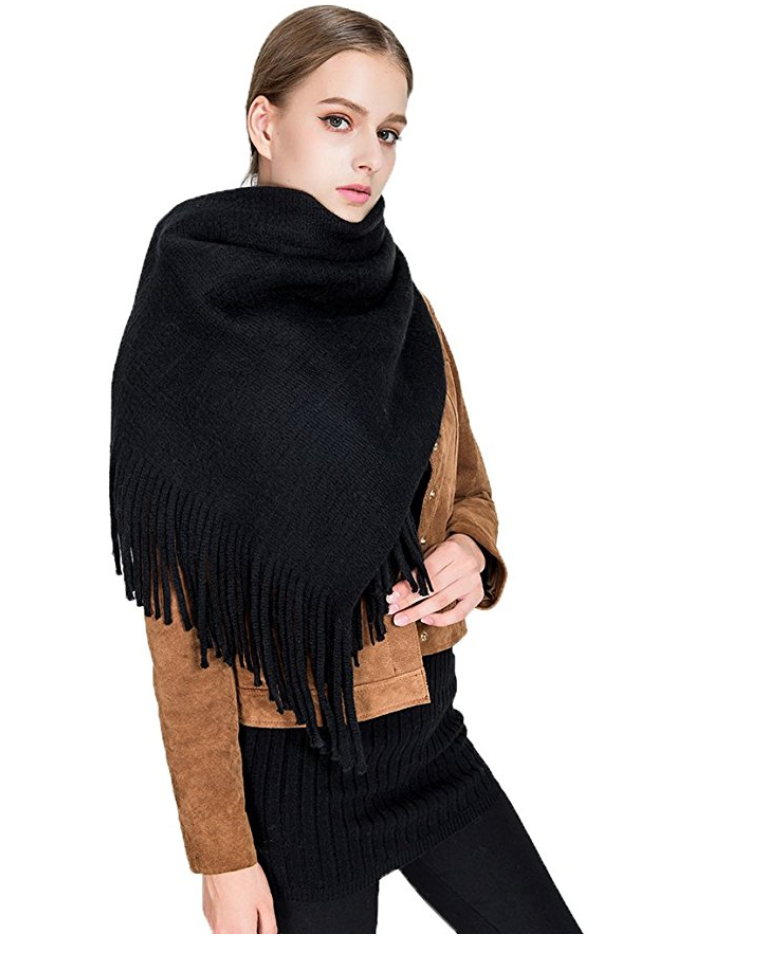 Extra Large Cashmere Solid Scarf with Tassels, $18.79 (Definitely ordering this one!)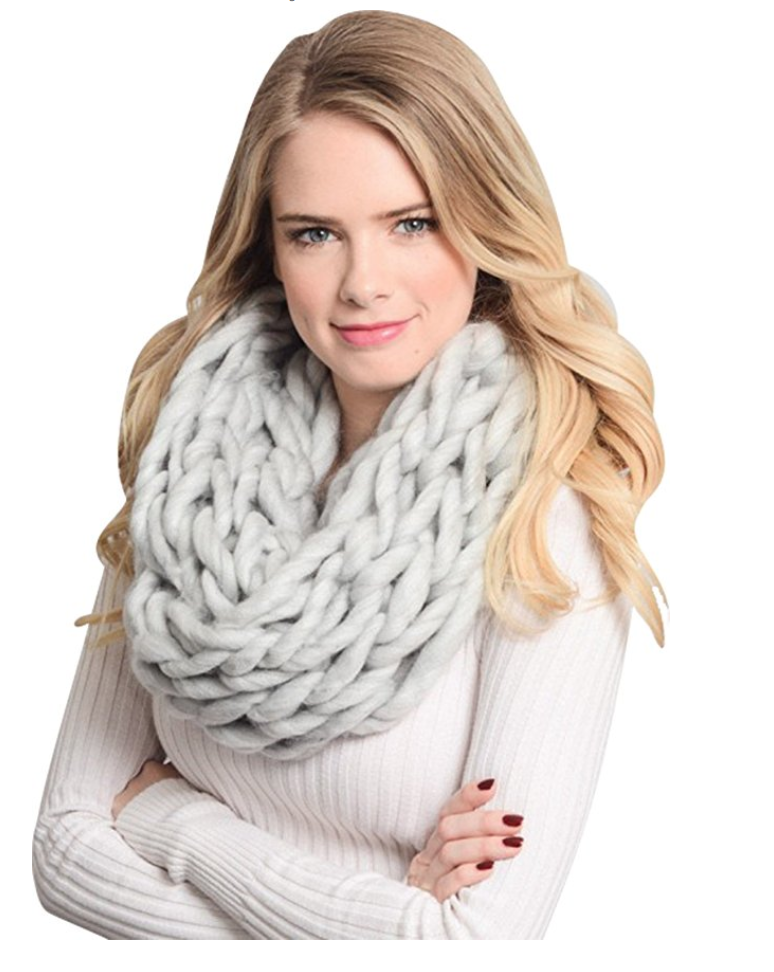 Soft Woven Chunky Thick Knit Infinity Loop Scarf, $14.95 (It's an infinity scarf version of my favorite blanket!)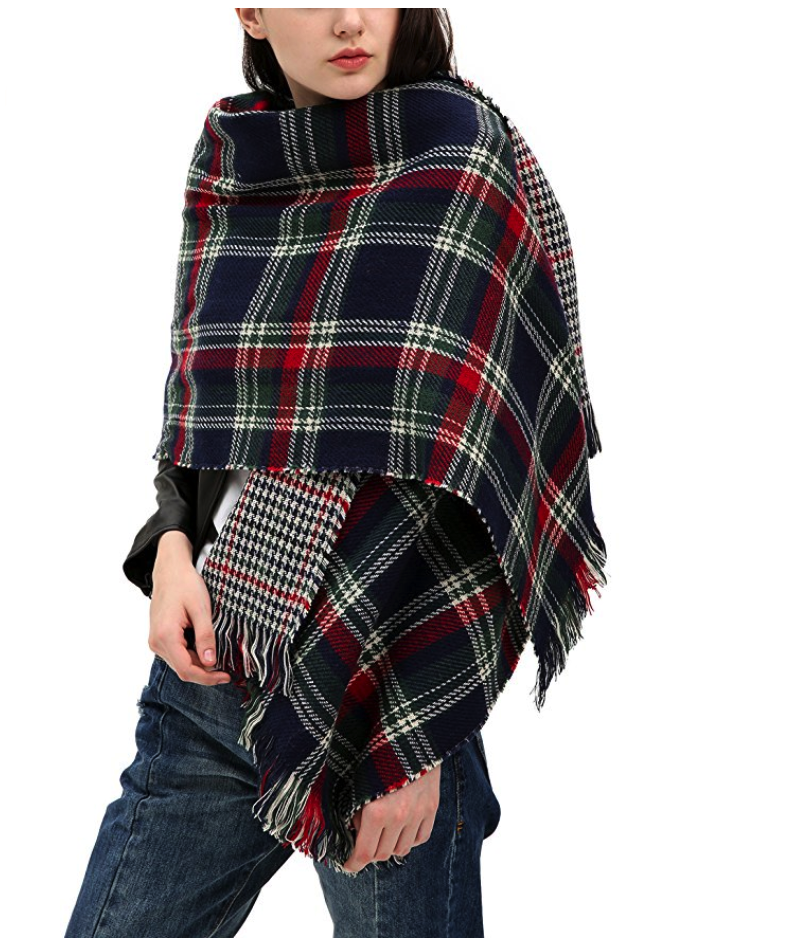 Tartan Checked Plaid Blanket Scarf, $11.86 (For $11.86, I want one in every color combo!)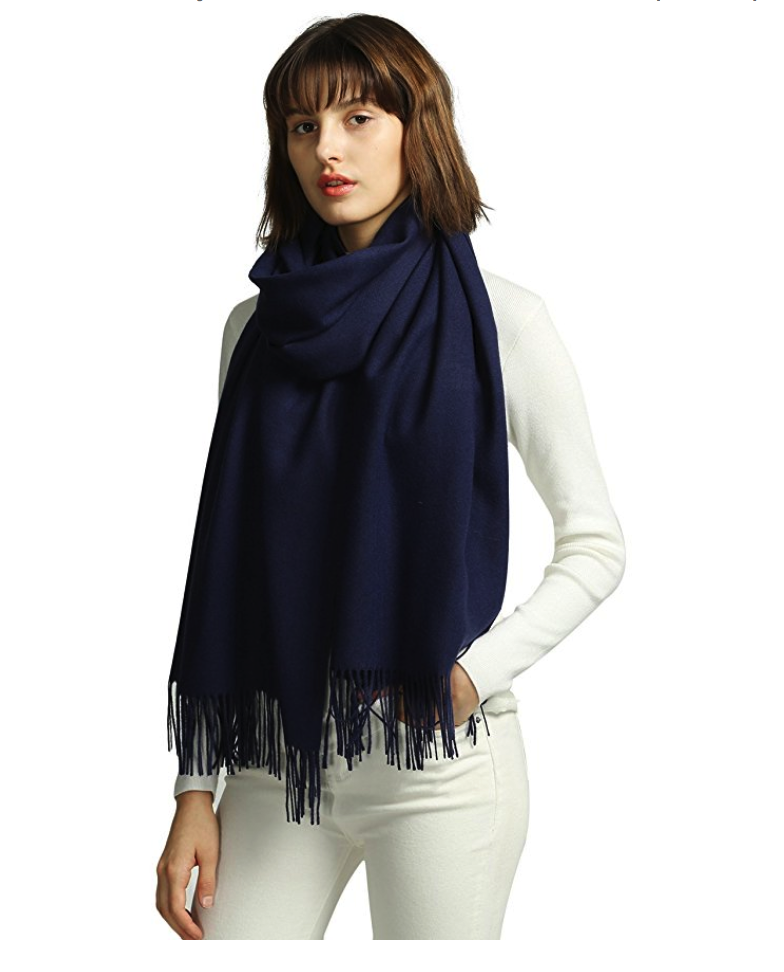 Super Soft Cashmere Feel Large Blanket Scarf, $10.99 (This fringe scarf, $16.99, in plenty of colors, also has really promising reviews.)
Extra Large Solid Scarf Shawl, $15.59 (This is such a perfect go-anywhere scarf.)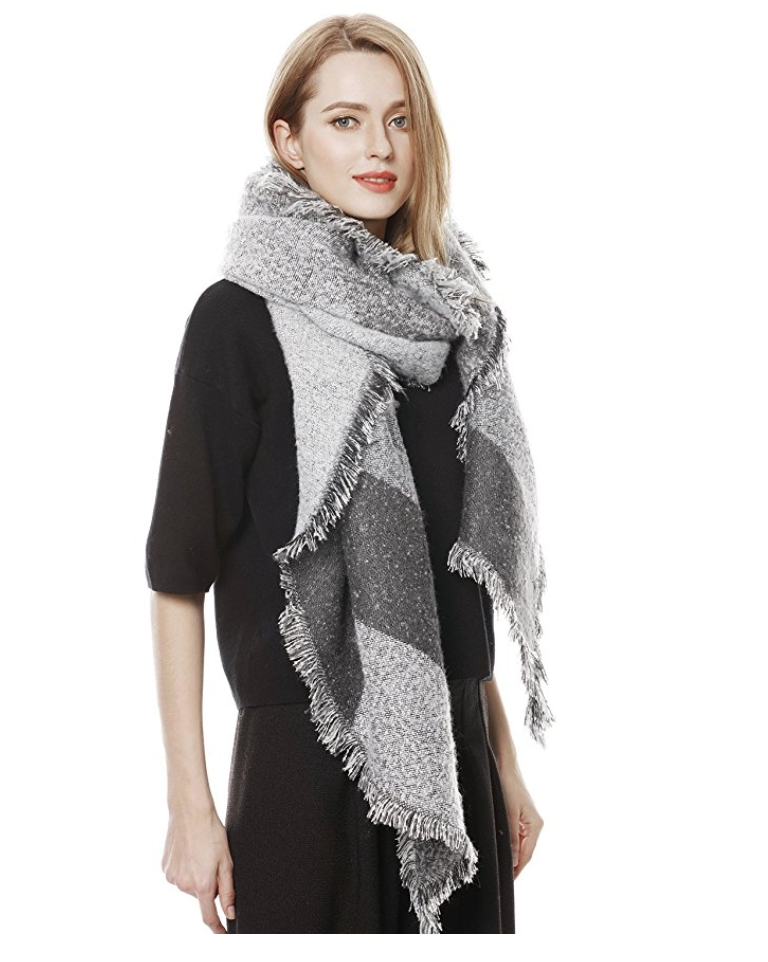 Fringe Plaid Scarf, $17.99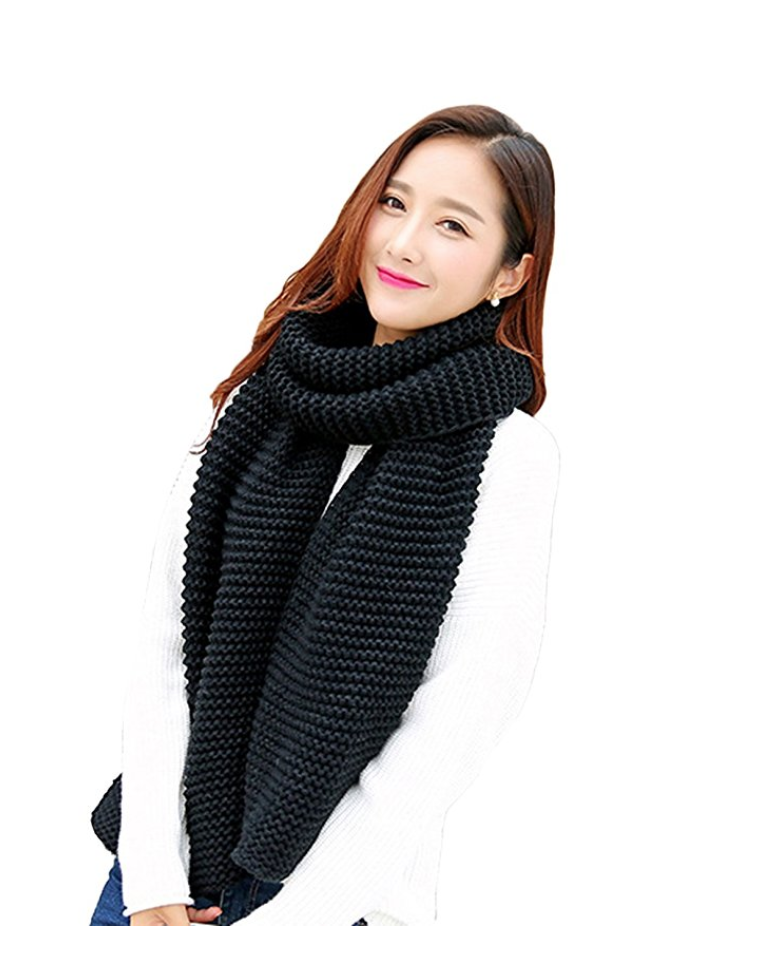 Thick Knit Scarf, $13.89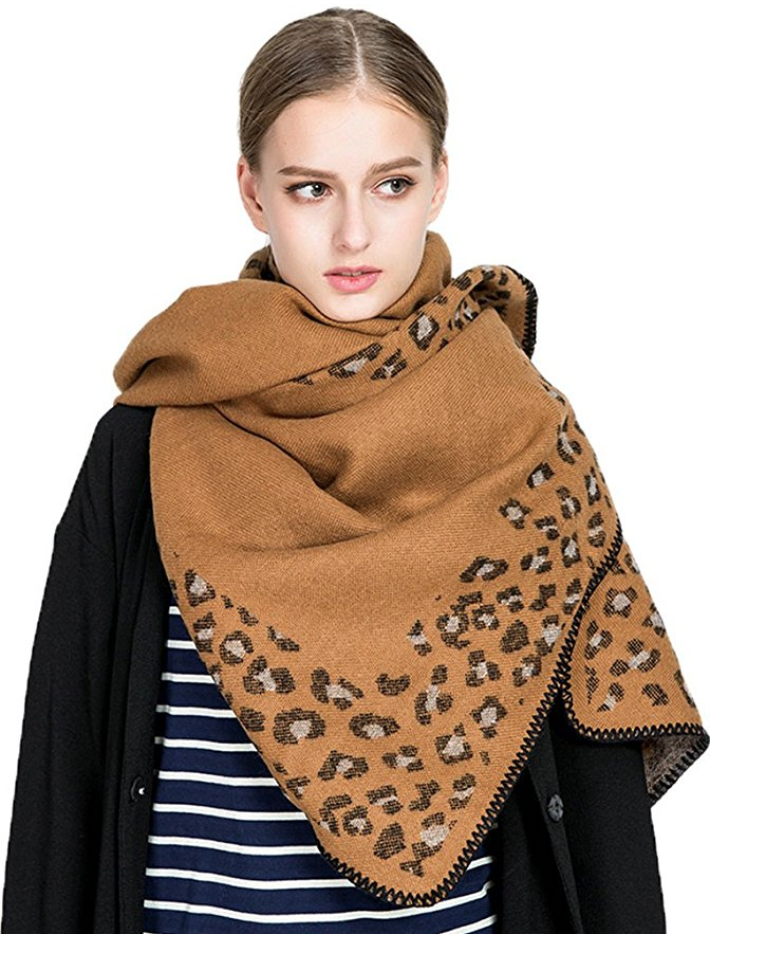 Large Retro Leopard Cashmere Scarf, $18.59 (Love the gray and navy as well!)
Any amazing Amazon finds lately? I'm always on the lookout.
And if you love this post, check out my favorite fall-perfect sweaters under $30 – from Amazon!
This post contains affiliate links, which means that if you click on one of the product links, I'll receive a small commission. Thank you so much for clicking through and helping to support this little blog business of mine! Read more about our site, privacy, and disclosure policies here.