This post contains affiliate links, which means that if you click on one of the product links, I'll receive a small commission. Thank you so much for clicking through and helping to support this little blog business of mine! Read more about our site, privacy, and disclosure policies here.
I thought I'd start off the work week with ten of my favorite one-pot meals of late. Because some days, being a mom kind of kicks my butt. It's probably the combination of being a new mom, a lawyer, a blogger, and a total over-achiever. I'm always going to spread myself thin. I'm always going to try too hard. And I'm definitely always going to strive to put a home-cooked dinner on the table. That doesn't mean I'm not going to cut corners, accept help when I can, and learn to embrace the simpler options (dinner included.)
These dinner ideas use up less dishes (a.k.a., less dishwashing … you're welcome, hubby!) and most can be made in under thirty minutes. They also all happen to be so good!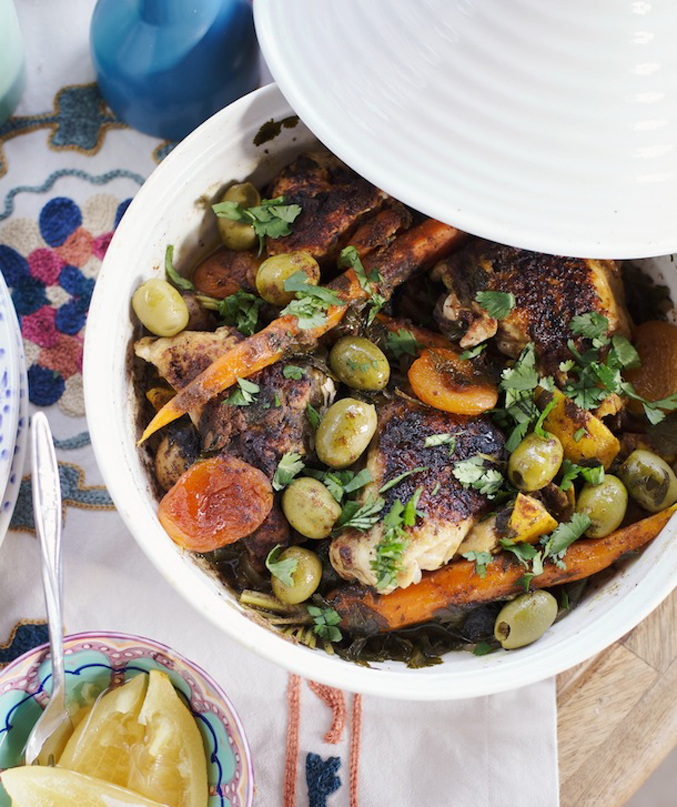 Moroccan Chicken Tangine: I love that this one is exotic, yet somehow still simple.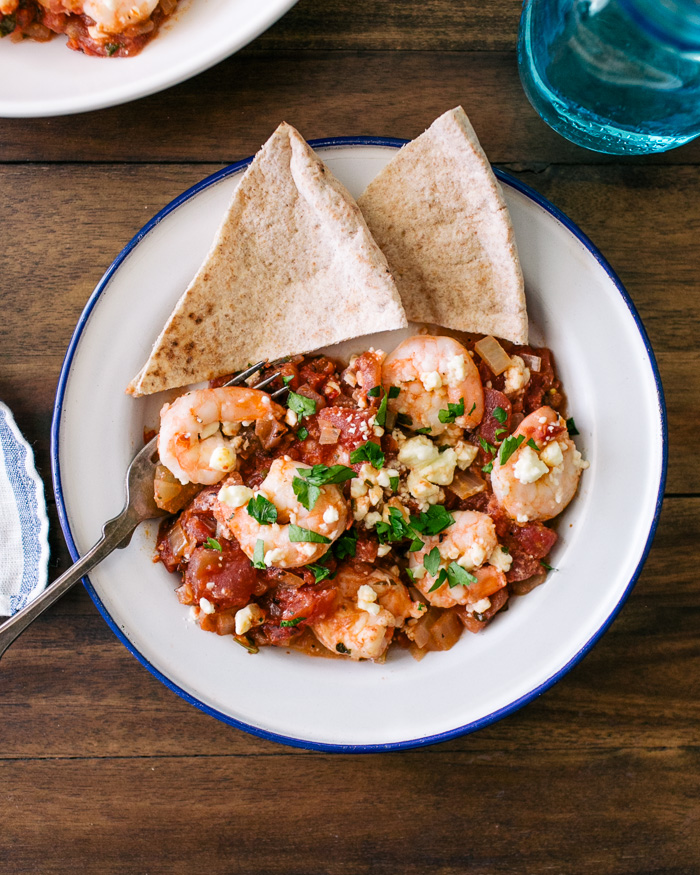 Baked Shrimp with Tomatoes and Feta: I love that this one is a different take on dinner. It's a one-pot dish that can be scooped up with bread or pita, yum.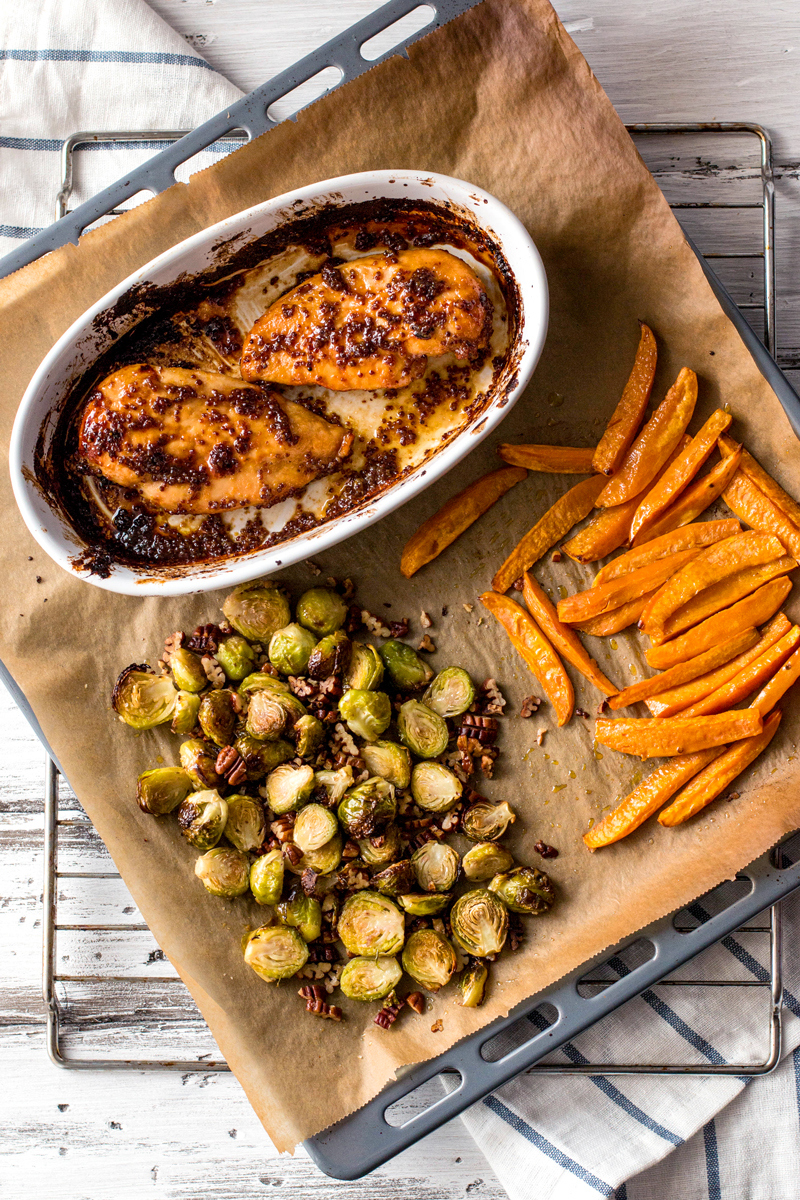 Maple and Mustard Glazed Chicken with Roasted Sweet Potatoes and Brussels Sprouts: All of this is baked on one cookie sheet … so clever. Also, healthy and delicious. Love this.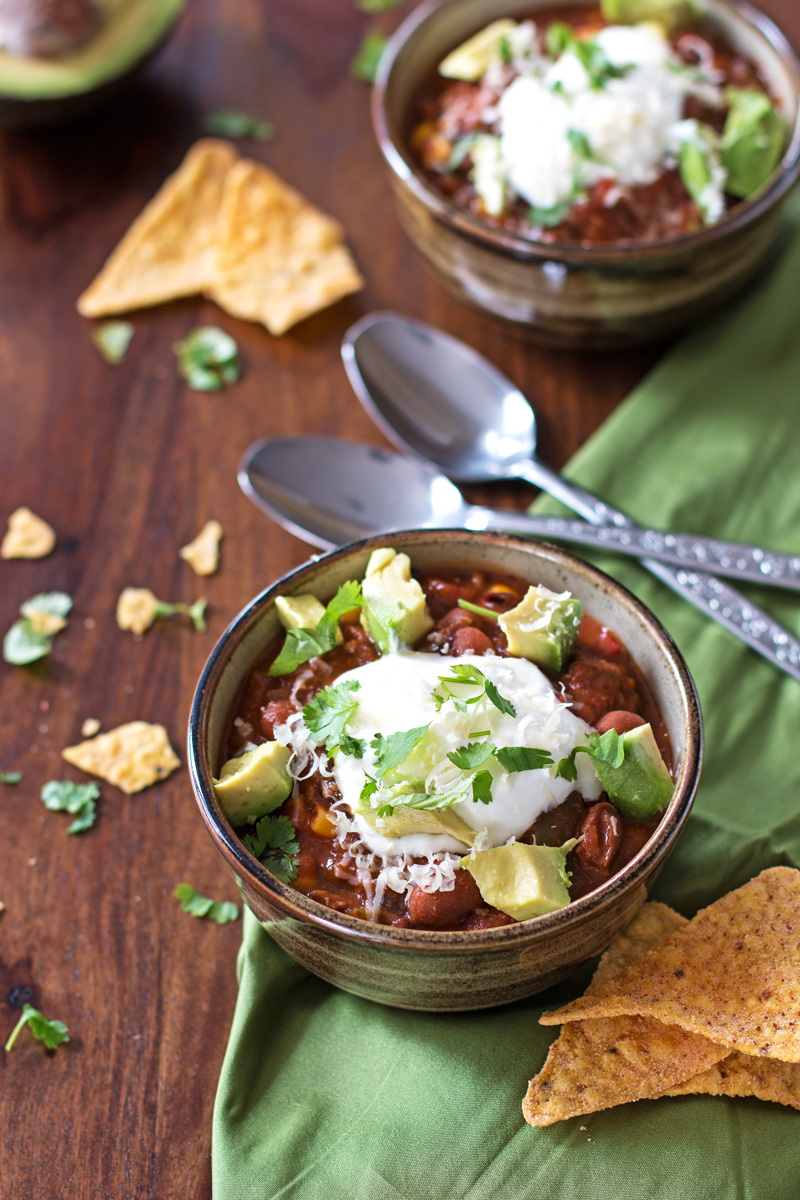 Healthy Slow Cooker Chili: I have yet to brave a slow cooker. Truth: they kind of scare me. But I'm determined, and chili seems like a great place to start.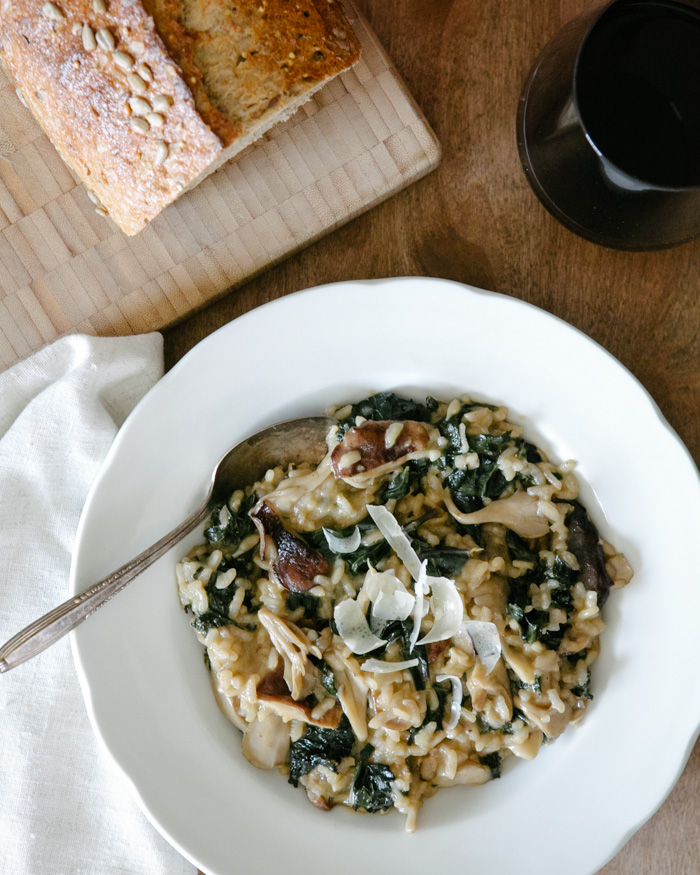 Mushroom and Kale Risotto: I'm a big fan of a meatless dinner every now and then; and lately, even hubby doesn't seem to mind my random Meatless Mondays, especially when they mean creamy risotto.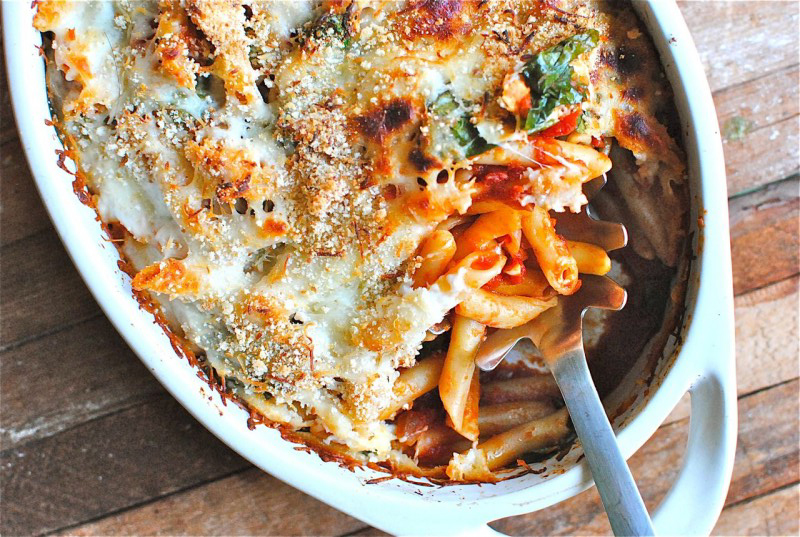 Penne Bake with Spinach and Tomatoes: What can I say? I love pasta.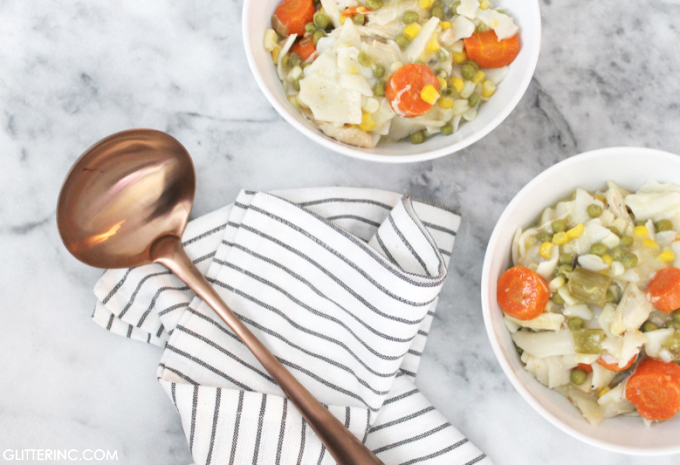 Classic Chicken and Dumplings: I make these chicken and dumplings (basically a hearty chicken stew) over and over again; that's how you know it's good.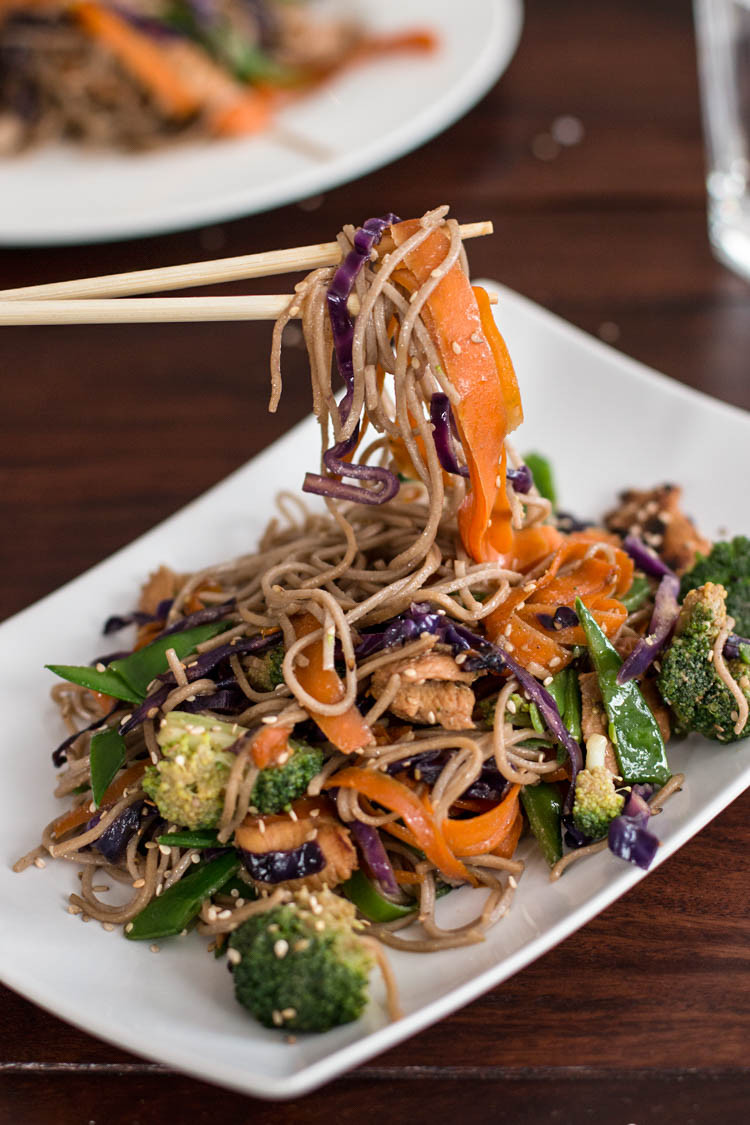 Soba Noodles with Honey Soy Chicken: Stir-fried veggies, soba noodles, and honey chicken … so good.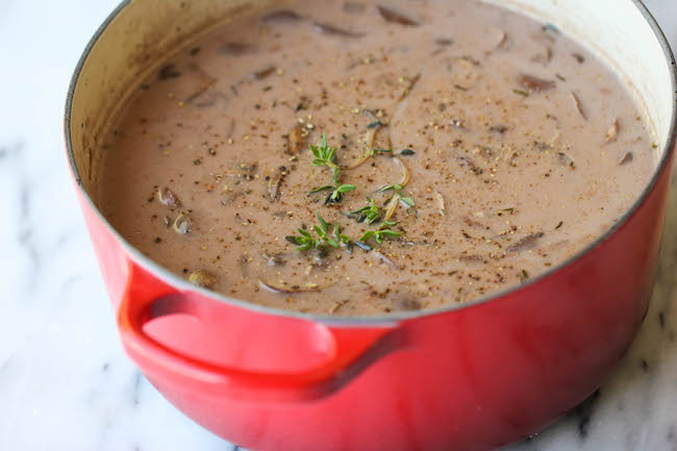 Homemade Cream of Mushroom Soup: Simple, delicious, and so much better than the canned stuff.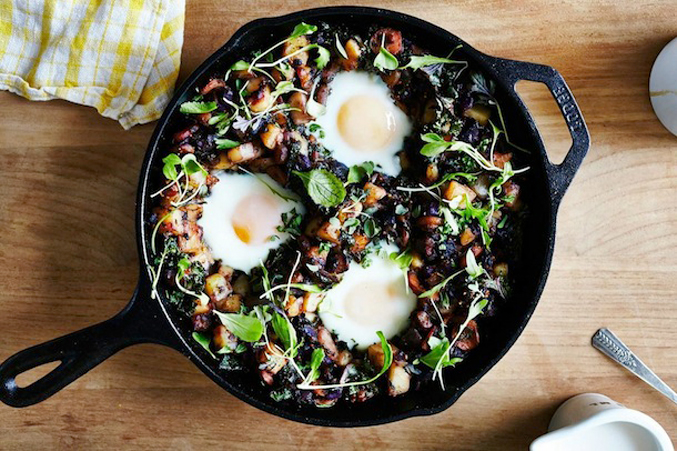 Potato and Egg Bake: If you're a fan of breakfast for dinner, then this one-skillet egg and potato bake is for you.
Do you have any favorite one-pot dinner recipes? I'd love to hear them!