I'm so excited to share that I've teamed up with Bed Bath & Beyond to talk about wedding registries, and the thing I should have registered for.
One of my wedding registry regrets (Believe me, you'll have those … air fryer? So not necessary.) was not registering for fine china. I wavered for so many weeks on whether to register for china. We were moving into an apartment indefinitely, and the thought of having stacks of fancy dishes vying for a spot in our already limited cabinet space had me in a panic. I also couldn't land on a set I really loved; most of the fine china seemed just a bit too stuffy and not "us." In the end, we skipped the china, and to date, I still wish I had registered for it. Thanks to Bed Bath & Beyond's registry services and top name brand products, I've found the china of my dreams, and like a big girl, I'm finally investing in the right kind of dishes.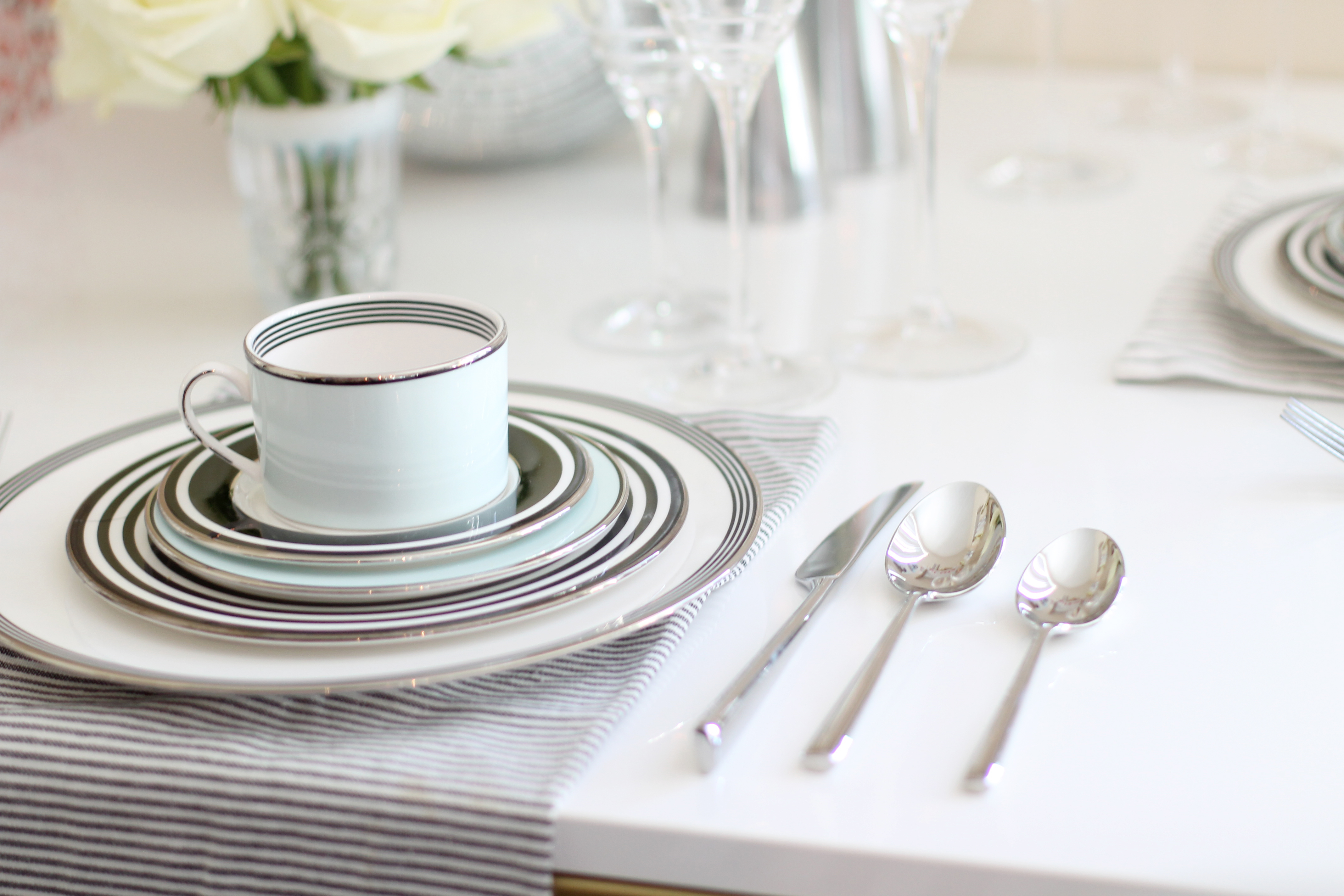 Meet my new Kate Spade china from Bed Bath & Beyond. Isn't it beautiful? You can make an appointment to meet with an expert registry consultant in the store and receive personalized one-on-one help planning your perfect registry list. Bed Bath & Beyond's Registry Website is also a lifesaver. It offers a registry checklist (including that fine china), guides and advice, as well as personalized invitations and announcement cards. Even better, you can update your registry anytime, anywhere, using your smartphone with their Bed Bath & Beyond app.
Now let's talk china. Fine china is one of those things, like me, you'll probably waver on. I had this idea in my head that china was something my great grandma had, stored in a great big vintage china cabinet, and only used for the biggest holidays. But today's fine china, especially all of the stunning Kate Spade china at Bed Bath & Beyond, is modern yet still classic, chic, and perfect for any time you have guests. And that's just what fine china is for – to break out the dishes anytime you entertain. How did I not think of this when registering for our own wedding? Now that I have china of my own, I'm not going to save it for just the really big moments, I'm going to treat every event like a big occasion, and use it all year round.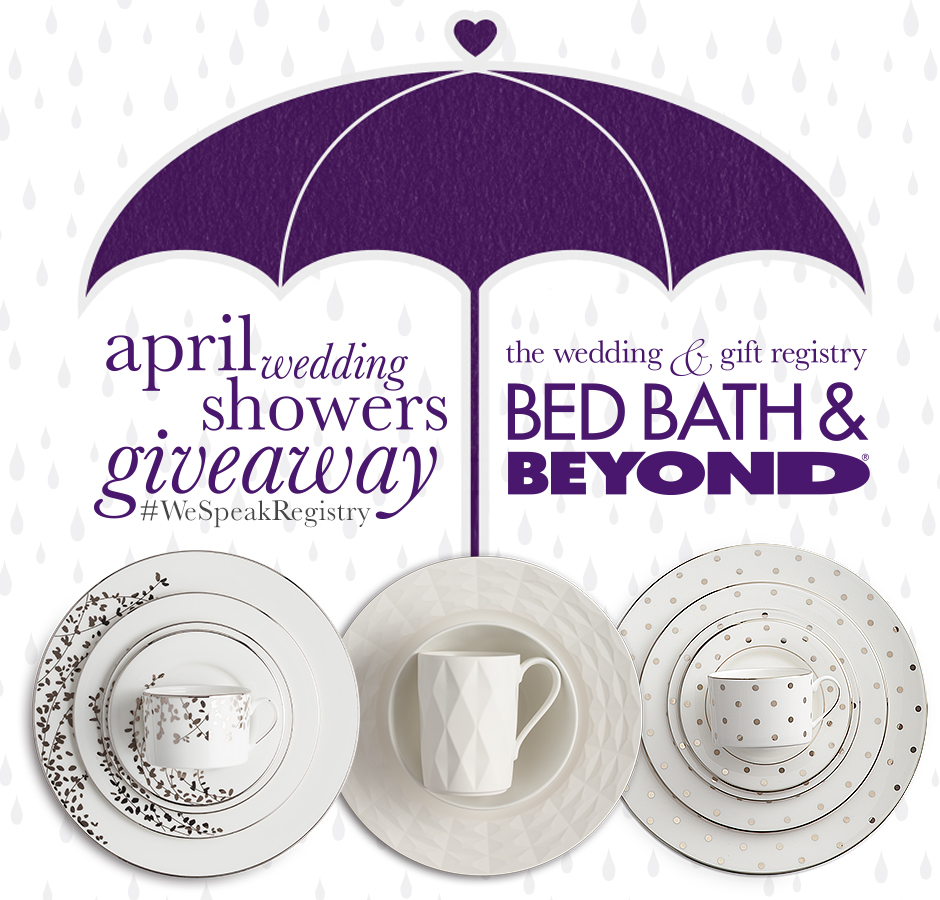 Want a chance to win your own set of Kate Spade china from Bed Bath & Beyond? You are going to love Bed Bath & Beyond's Facebook April Wedding Showers Giveaway. Bed Bath & Beyond is giving away 12 Kate Spade china place settings in the pattern of your choice, just comment on this Facebook post to enter for a chance to win by 4/24!
This is a sponsored post written by me on behalf of Bed Bath & Beyond.