In case you missed it, earlier this week I launched into my vacation recap (a.k.a., my crazy awesome London-meets-Italy adventure, all thanks to Rimmel!)  The second half of our London trip, maybe the more luxe part of our trip, was all about shopping, high tea, and all of the gorgeous London fashion.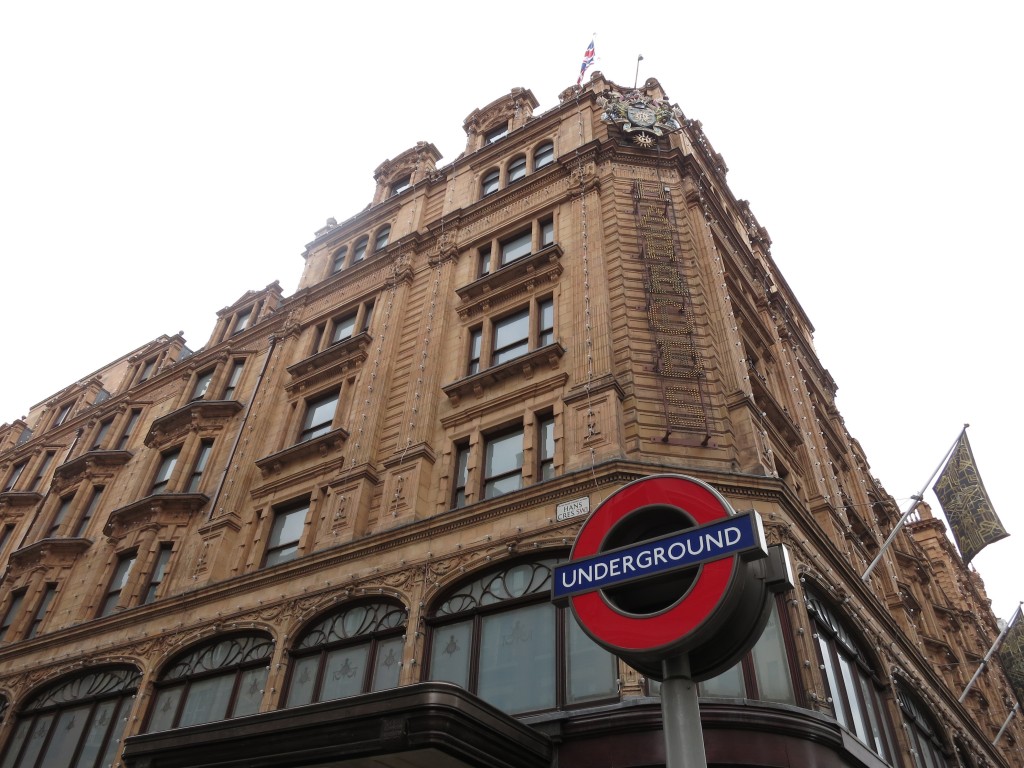 Let's start with Harrods, shall we?  It's a fantastic seven-story department store full of goodness, and gourmet food, and Prada.  It's also packed with herds of tourists, but it's oddly part of the fun.
The food stalls in Harrods are incredible.  An entire floor is devoted to gourmet foods, produce and mini restaurants (including a sushi bar, and a champagne and caviar bar).
Although it may not be Paris, the Laduree in London is still quite fabulous.  I talked hubby into having tea at Laduree (in addition to the more formal tea we had reservations for the next day), and it was just perfect.  The macarons are so so good.  Hands-down favorites: raspberry and vanilla.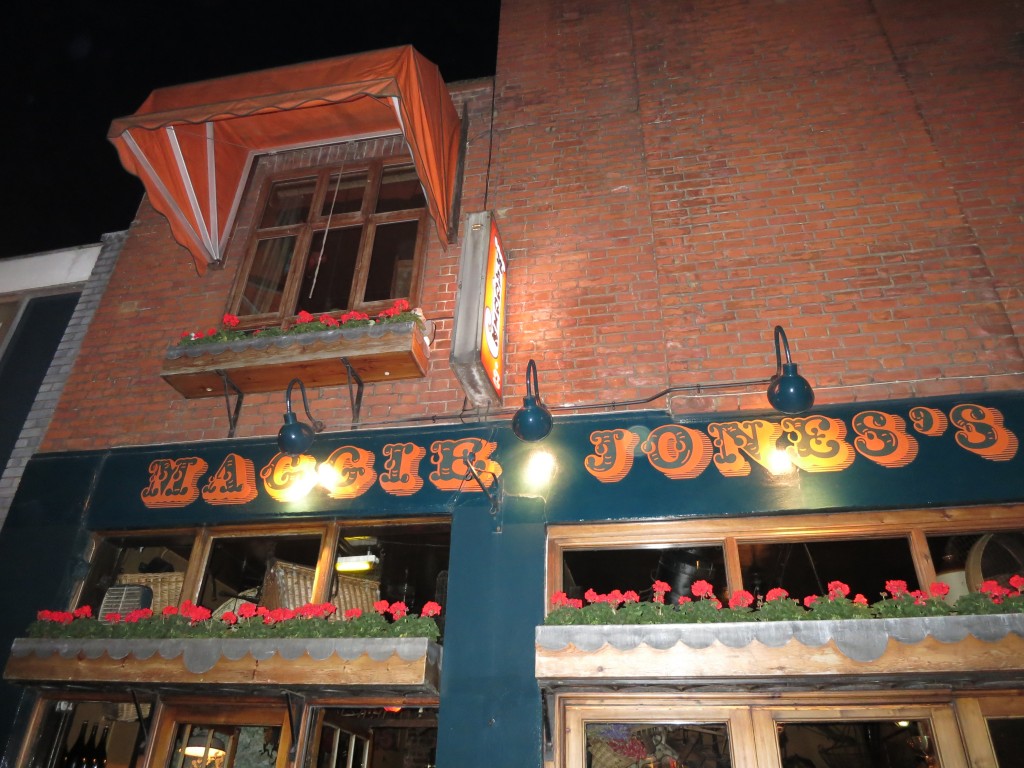 Eat at Maggie Jones's.  It's rustic, romantic, and so very British.
Sunday we wandered.  The areas around Mayfair and Hyde Park are beautiful.  The designer stores on Bond Street and the art galleries of Cork Street and St James's are magnificent.  Each storefront rivals the next with innovative displays.  I also now really want a gold Louis Vuitton fossilized dinosaur … that and a Louis Vuitton bag.
And then there was high tea at Brown's Hotel. It was everything I was looking for. You just can't go to London without having one over-the-top tea service. And really, all I kept thinking was, it's high time America gets on board with the afternoon tea trend. I got so much more shopping done post tea and scones, which leads me to believe, I could be a better and more efficient lawyer, blogger, etc. with a mandatory tea and cookie break.

Stay tuned: next up I'll be sharing all about my visit to the Rimmel London Headquarters, a.k.a., my dream makeup closet.  (After that, I'm talking Italy!)