Truth time:  I was starting to drown in my closet.  My shelves were piled high with shoes from every season, and coats, dresses, jeans, you name it were all jammed together on the racks – it was all mixed in and totally terrifying.  (a.k.a., not at all what you would expect from a fashion blogger … whoops!)  Thanks to the Style Me Pretty photoshoot (you may have caught a few of these snaps of my new closet display space), and a serious need to refresh my old space (I've got baby on the brain!), I decided to tackle my closet head-on.  Although I couldn't purge all of it – I am a collector (ahem … hoarder) after all – I found a way to pull out some of the pieces I love most.
For the most part, I focused on my shoes and favorite statement accessories (namely the sparkly stuff) this go-around.  Next up, I plan to pull a few of my favorite clothes and style them on a great wardrobe rack.  Tutus were meant to be seen, after all.  (I've had my eye on Sara's inexpensive brass DIY garment rack for ages and it seems like the perfect way to display and organize my favorite wardrobe pieces.)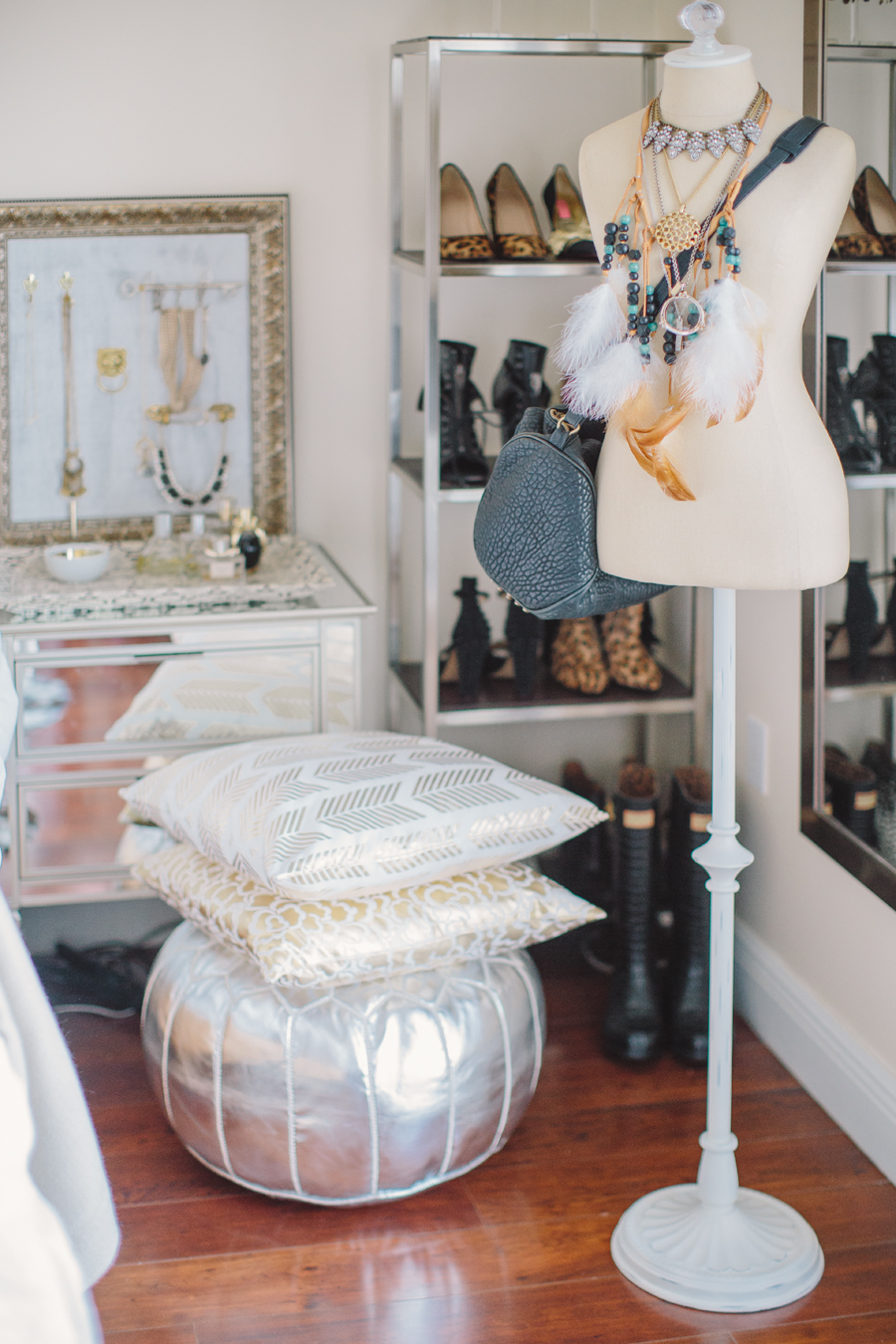 I also couldn't have made it through the major closet overhaul without the help of my BFF, Starbucks®.  (Totally in love with Bottled Starbucks® Iced Coffee … though I'm keeping it in moderation for another seven weeks, and then I'll be in caffeine heaven – which I'm told I'll need with a new baby to take care of!)
Photography: Jeremy Harwell | Design & Styling: Jennifer Wurtzebach of The Chic Pad & Lexi Holzberg Kritzer of Glitter, Inc.
DETAILS:  Mirrored Bedside Tables: Pottery Barn // Jewelry Display: DIY // Dress Form: Pottery Barn // Necklaces: BaubleBar + Luv AJ + Vintage // Alexander Wang Rocco Studded Bag: Shopbop // Faux Python Tray: Waiting on Martha // Canvas Dauville Gold Glazed Small Porcelain Bowl: Amazon // Hanging Copper Cord Bedside Lights: West Elm (DIY brackets via IKEA) // Pintuck Duvet + Shams: West Elm // Gold Polka Dot Sheet Set: Pottery Barn Teen // Gold Fleur Pillow: c/o Caitlin Wilson Textiles // Gold Arrows Pillow: c/o Caitlin Wilson Textiles // Gold Sequin Star Pillow: Pottery Barn Teen // Silver Pouf: Lulu & Georgia // Jimmy Choo x Hunter Rain Boots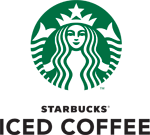 Bottled Starbucks Iced Coffee beverages are the perfect blend of premium Starbucks coffee and 2 percent milk. Available in four delicious offerings: Coffee + Milk, Low Calorie Coffee + Milk, Vanilla, and Caramel, Starbucks Iced Coffee ready-to-drink beverages are the perfect on-the-go refreshment to get you through the daily commute, big projects such as spring cleaning, or an exciting road trip with friends. Look for it at major grocery and convenience stores, available nationwide.
Disclosure: Compensation was provided by Starbucks Coffee Company via Mode Media. The opinions expressed herein are those of the author and are not indicative of the opinions or positions of Starbucks Coffee Company.