I'm not sure I could sound any more adult than I'm about to; but here goes: I'm in love with my Dyson V6 Absolute Cord-Free Vacuum. As a mom to one very active toddler, I can't think of a better all-in-one mess-saver. The running joke in our house is that no matter how often we clean up, Scarlett has already managed to make ten more messes for us to clean. And don't even get me started on her high chair, the couch cushions, her car seat, the steps. (I swear she'll never get lost because she leaves little snack trails everywhere she goes!)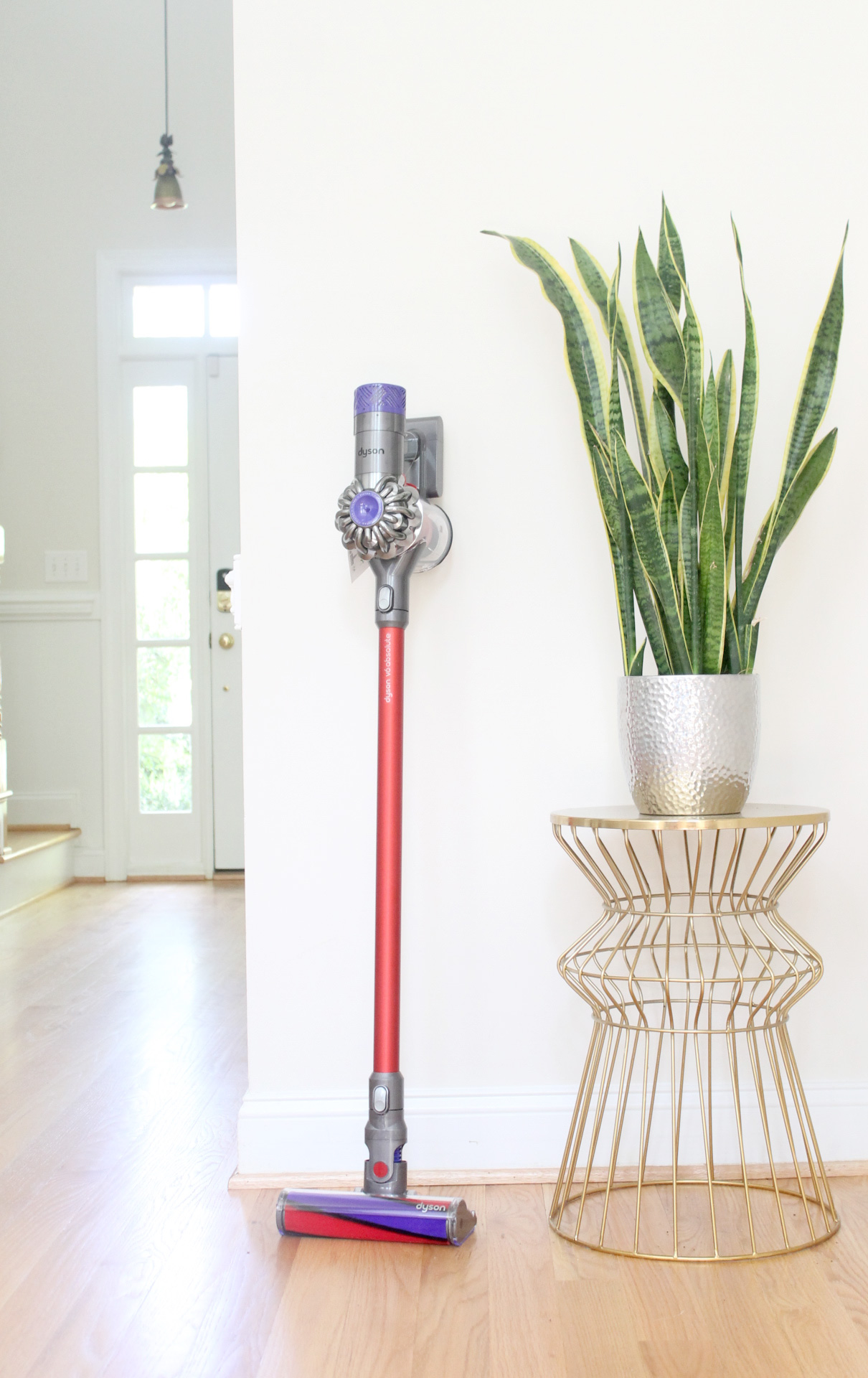 The Dyson cord-free vacuum helps me stay on top of it all because I can easily and quickly clean up the messes Scarlett creates, well, everywhere. I simply undock the machine, do a quick spot clean, and then dock it again so it's all charged for the next mess, wherever that may be. It's also so light, I can vacuum with one hand while holding my toddler in the other! I don't have the time or energy to lug the old corded vacuum out, plug and re-plug it from room to room, so this truly is the perfect solution for my busy lifestyle.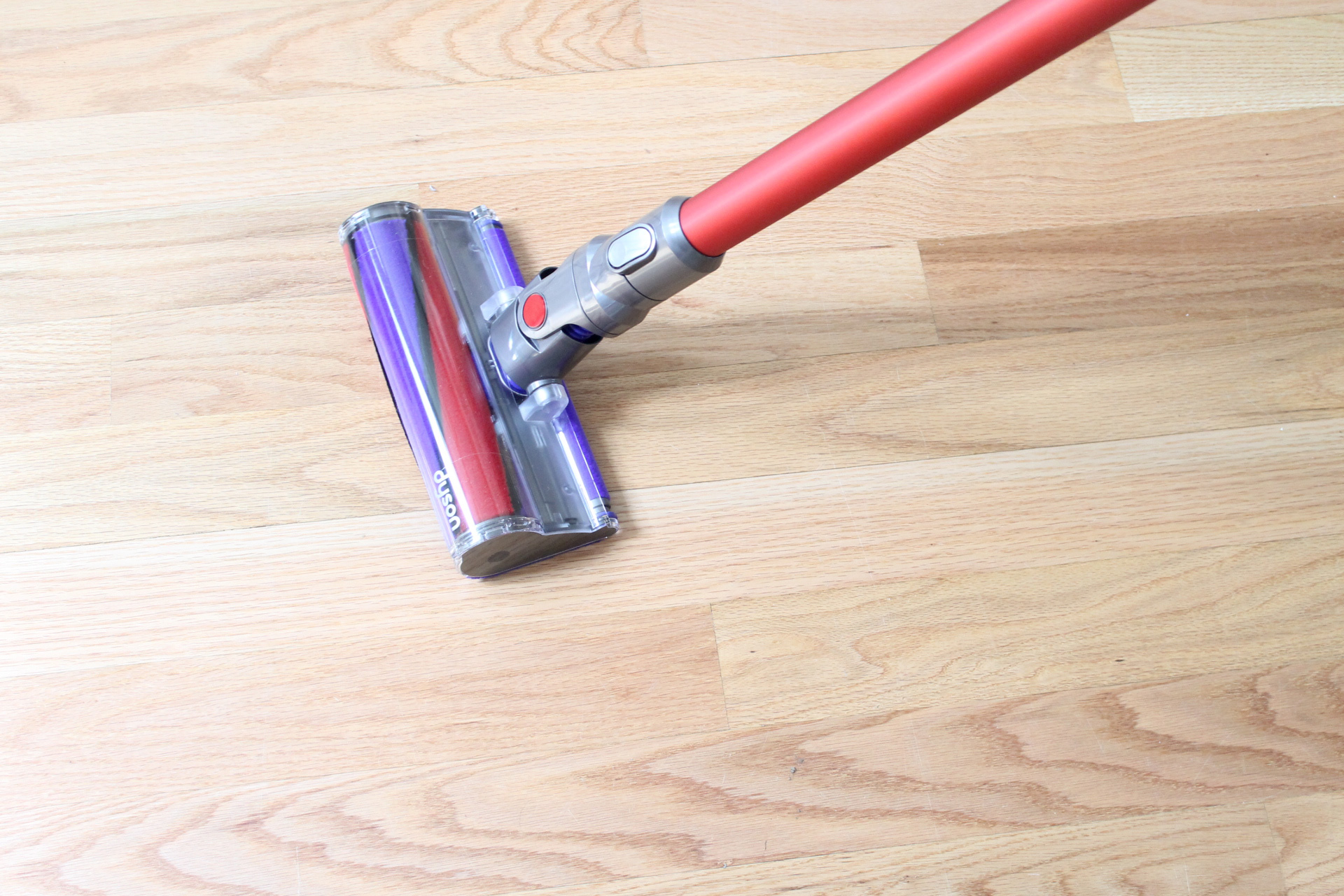 And you'd be amazed at how much you can get cleaned up in less than 20 minutes. I'm almost embarrassed to admit how easy this vacuum makes cleaning. The cord-free technology is my favorite part: from her high chair to the steps to cereal that has fallen in between couch crevices, then outside to clean up the car seat and car.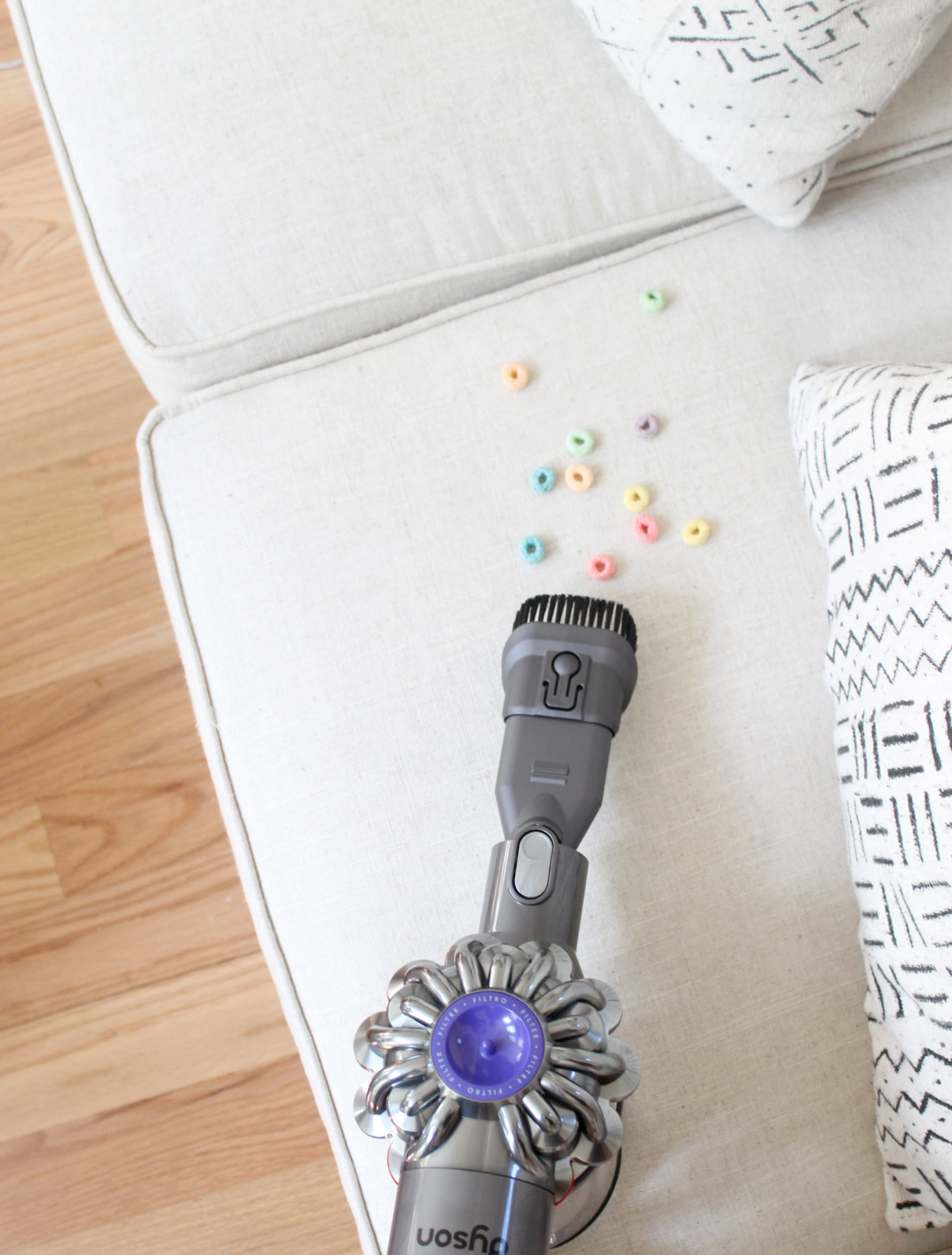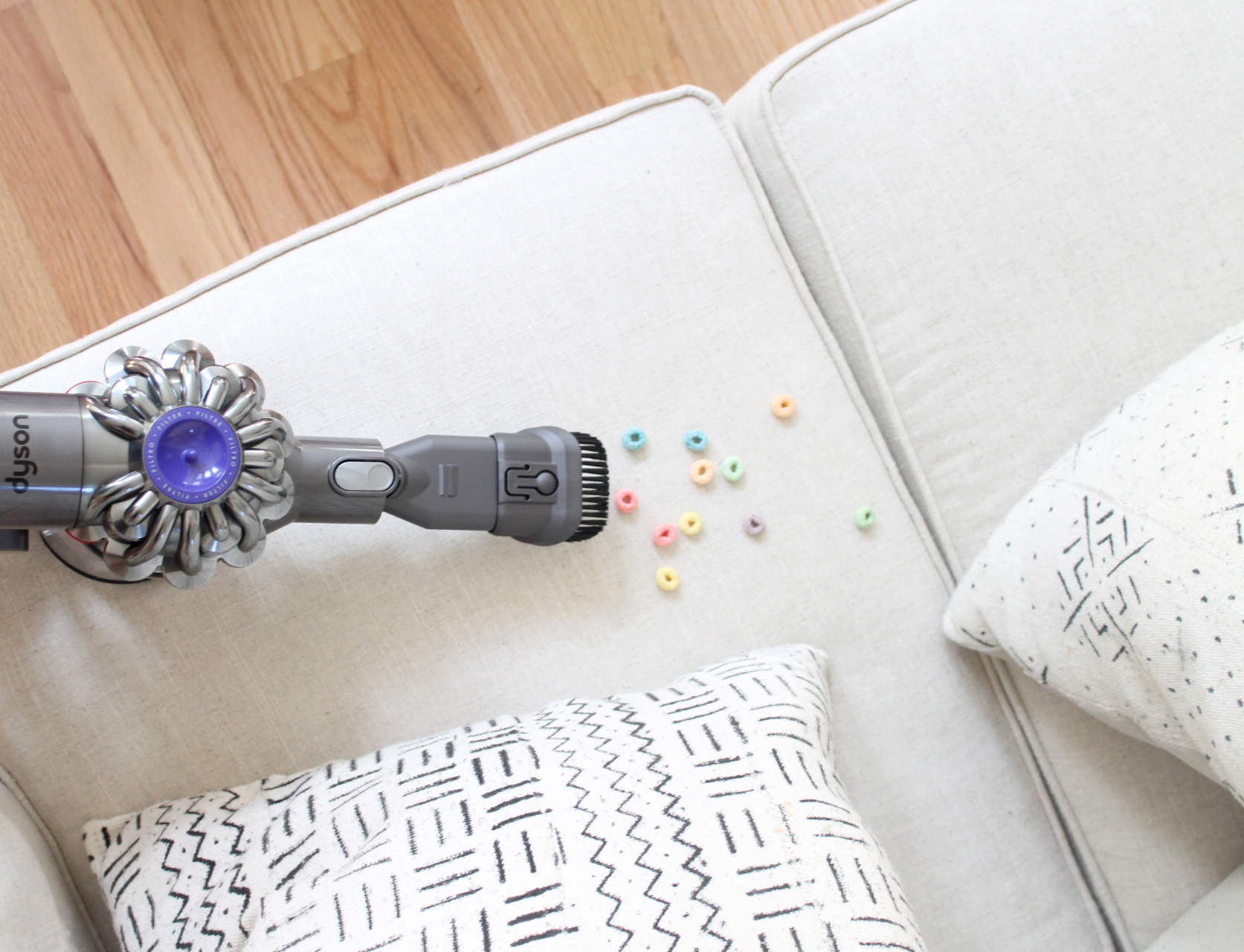 The handheld feature is even lighter and 100% portable. Gone are the days that I dread taking our huge vacuum out of the closet, plugging it in from room to room, and untangling the mess of cords. When I see a mess, I simply pop out the little handheld extension, clip it right in, and voila: I'm ready to tackle a quick spill.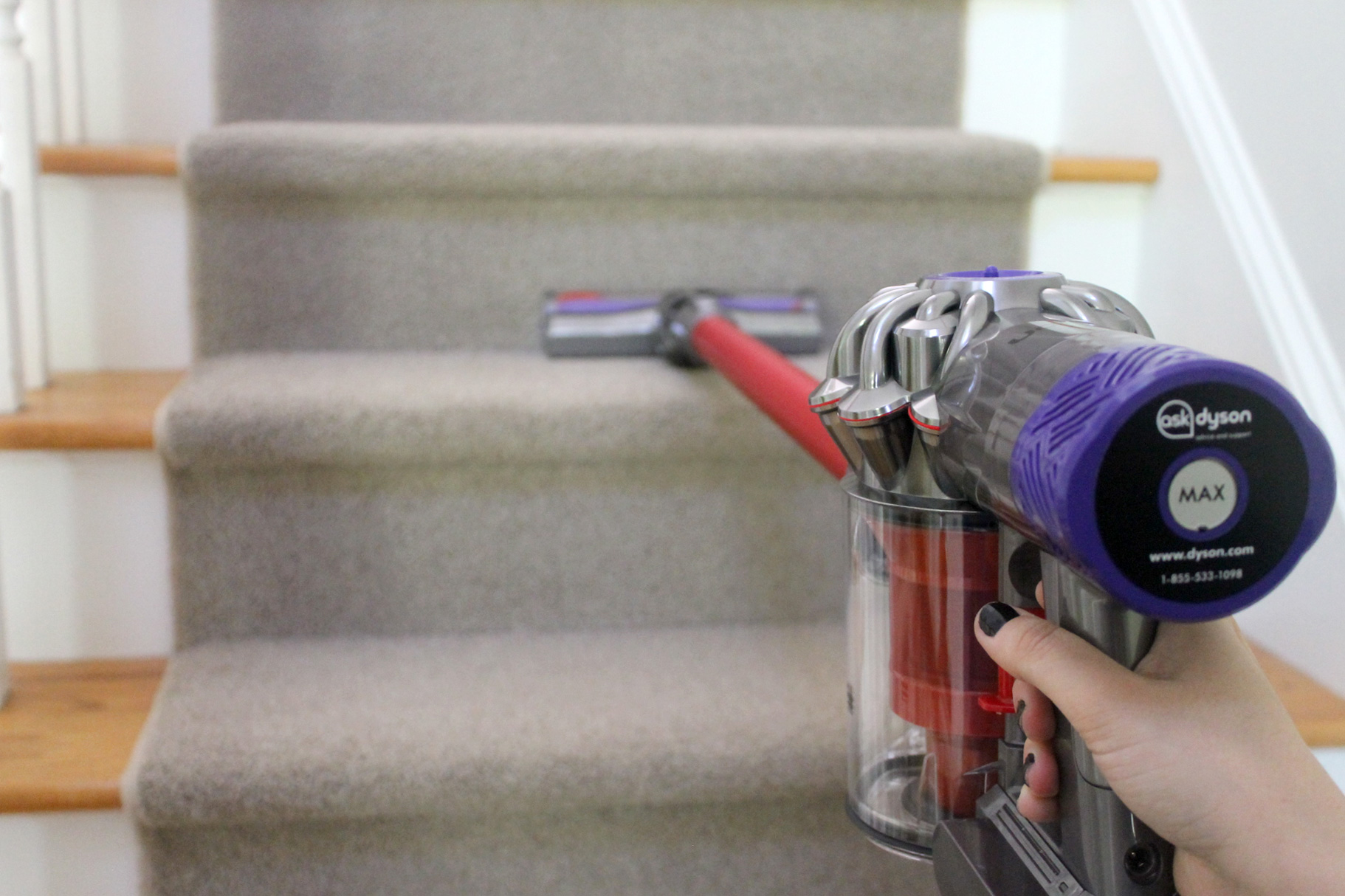 Same goes for the stairs. So easy.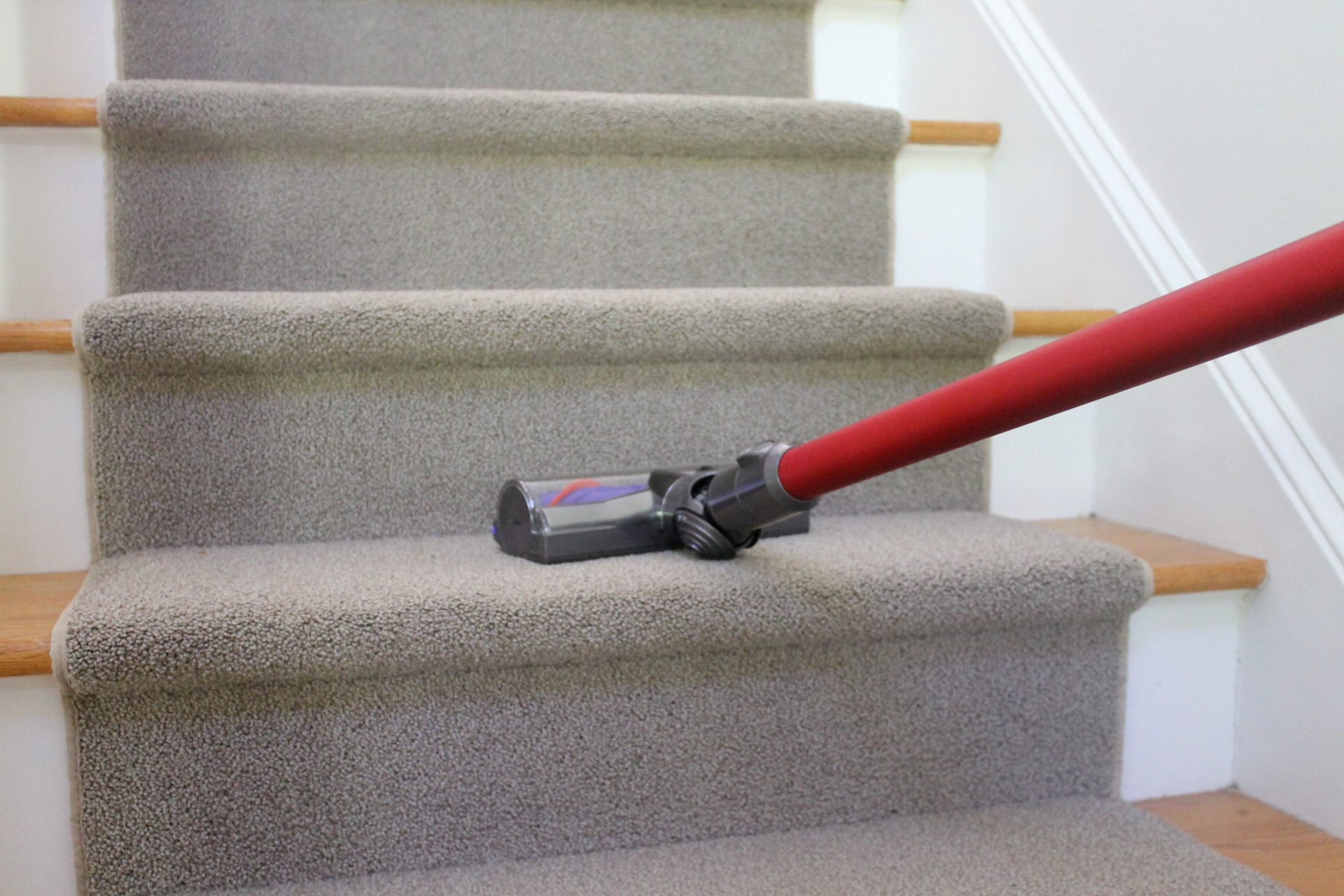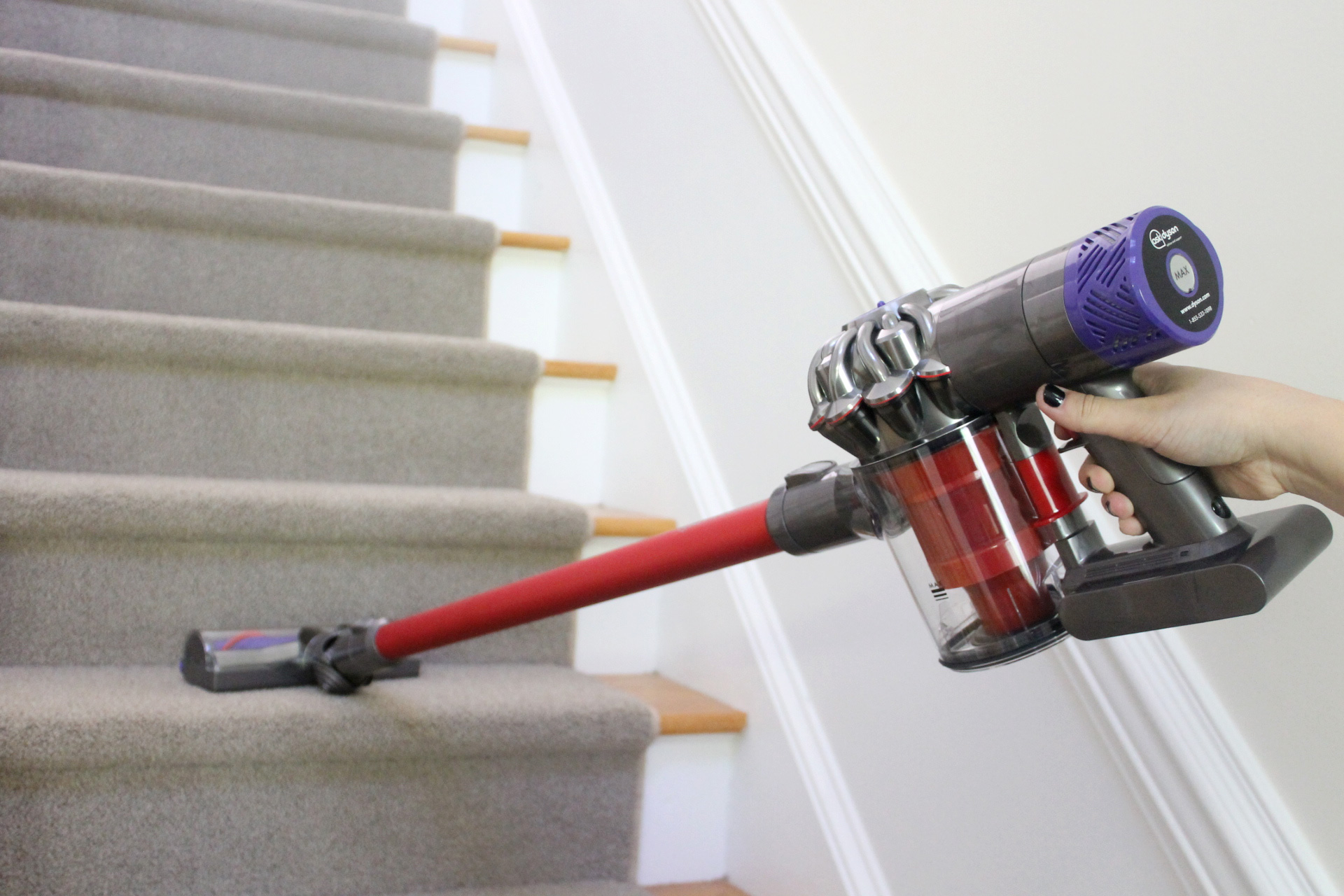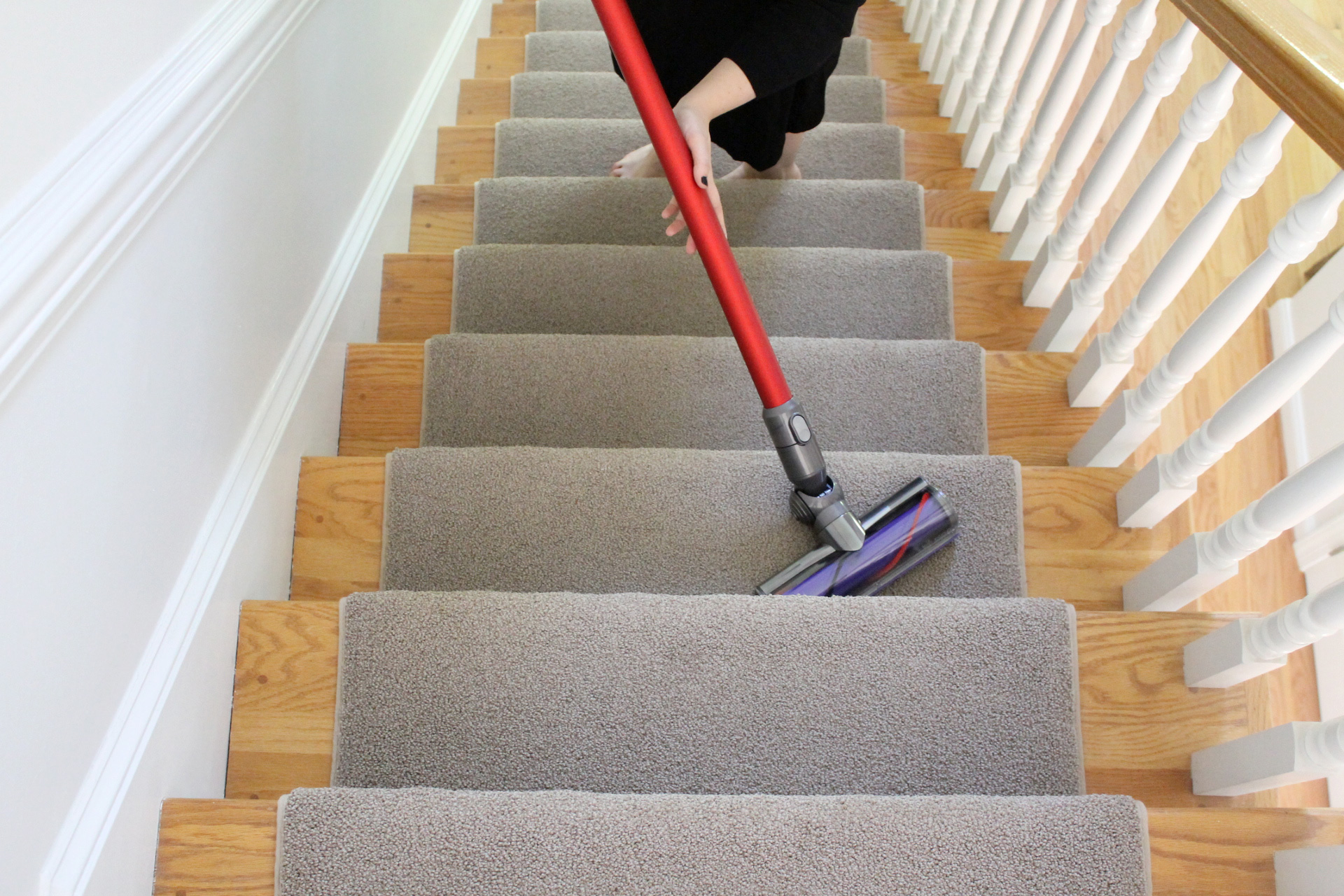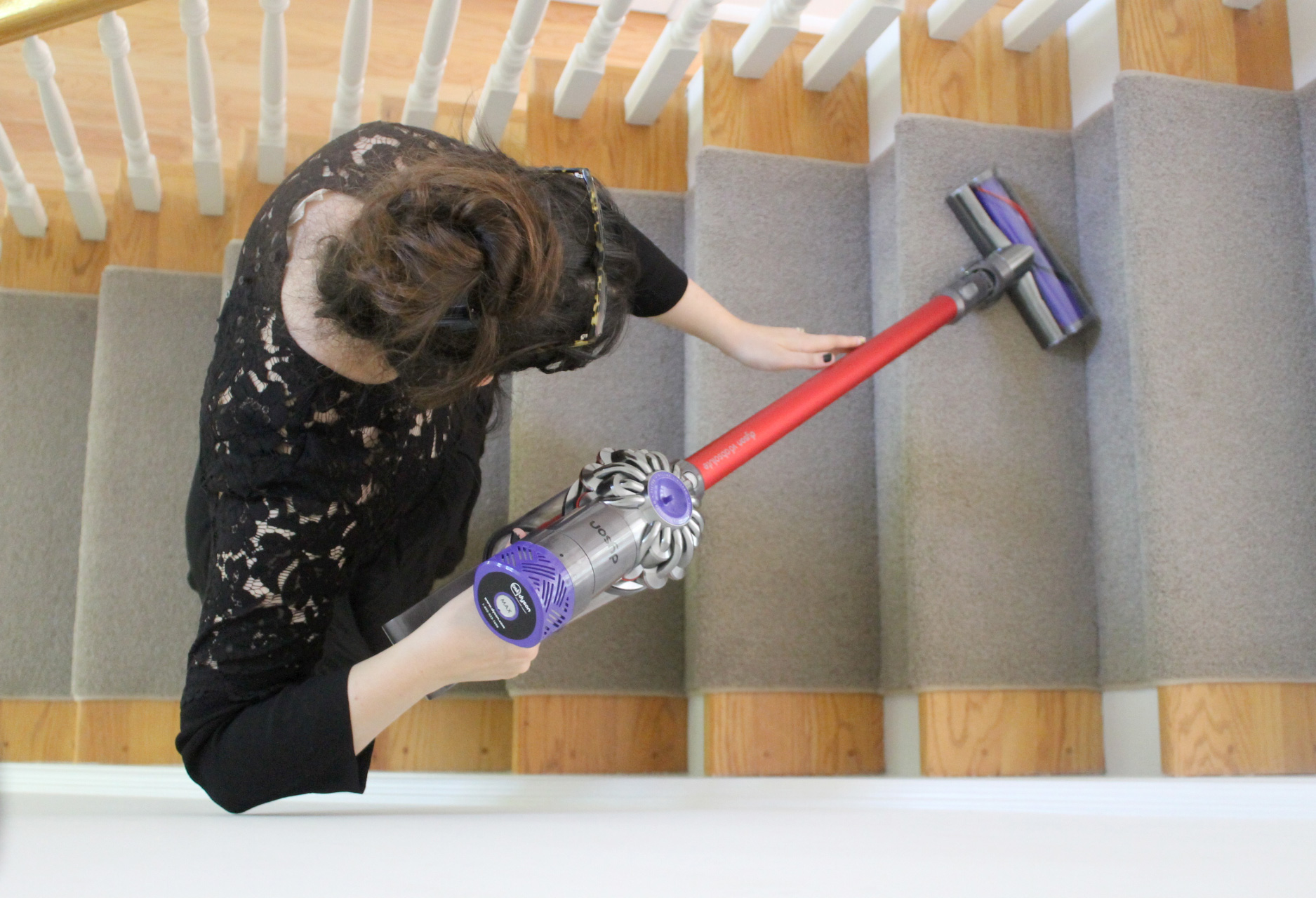 I even found a way to clean my favorite sheepskin rug. It's the little things!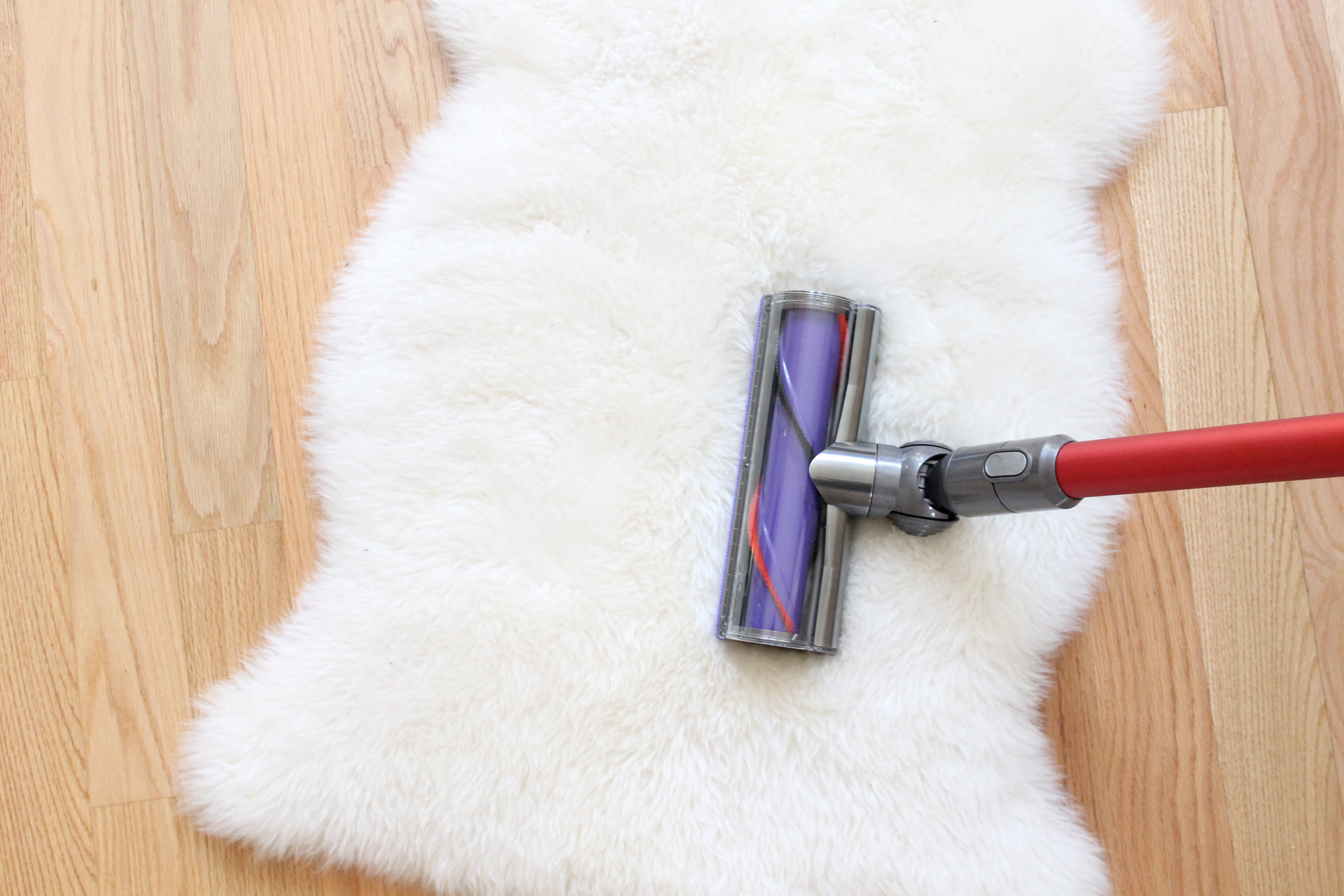 target="_blank">

Cleaning doesn't have to be a chore. With Dyson V6 cord-free vacuums, you can clean from floor to ceiling with Dyson power, without the hassle of a cord. Clean carpets, cobwebs in corners, or convert to handheld mode for countertops, couches and car interiors. No more lugging, plugging and re-plugging the old corded vacuum – just un-dock and go. For more on Dyson cord-free vacuums, visit www.dysonv6.com or search #CleanEverywhere.