Yesterday I talked about the hair and makeup trends of Miami SWIM, so today I thought I'd share my own experience this year.  This past weekend, I ran all over the beach trying to get to as many Miami Beach Fashion Week SWIM events as I could. Every Summer I try to make it to a few events for SWIM, but truth is, I still work a pretty packed schedule, and just can't devote the full time to the shows.  Boo.  Alyson of The Average Girls Guide joined me in our crazy whirlwind of a day, and so glad she did!  Love her, FYI.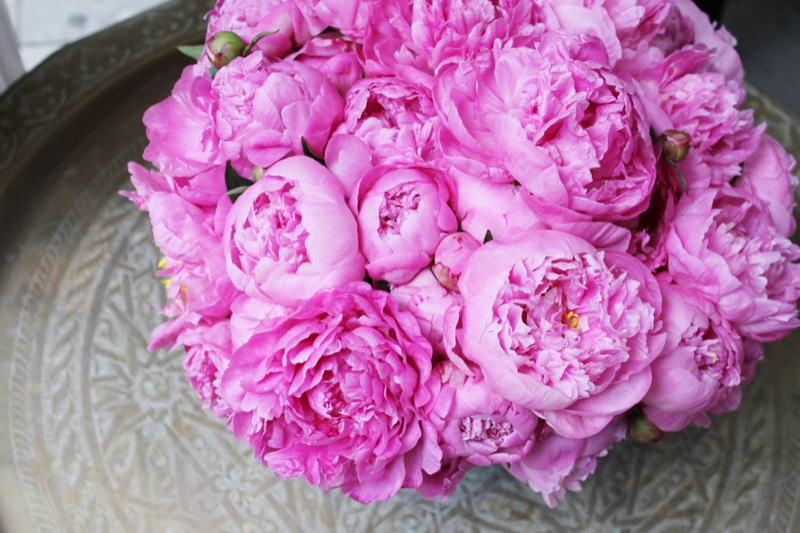 First up, the Tory Burch Brunch and 2014 Resort Collection preview at the Beach House at the Shore Club.  I had a definite "pinch me" moment when I got that invitation.  I got the chance to sip mimosas with friends: Alyson, Netty of The Fashionable Esq., and Kristin of Living in Color Print, check out a peek of Tory Burch's 2014 Spring/Summer collection, and snap a few photos.
Along with the entire collection of shoes – which I admittedly want all of – Tory Burch does swimwear oh so right.  Expect a lot more vintage vibe to next year's swim lines.  And be sure to throw on a breezy sheer caftan – it's a definite Tory Summer do.
After Tory Burch, Alyson and I met up with Bianca from GLAM, Kristine of Hard Couture, and Olivia of Lustt for Life at the SLS Hotel. Had the best egg whites and avocado and talked all about blogging, authenticity, and keeping it real.  Such a great time!
Next up, we made our way the Ford Models and Schick Beauty Lounge at the Soho Beach House.  The suite was crazy in a totally awesome way – racks of swimwear, dresses, piles of jewelry, tables set up with manicures by Zoya, foot massages, spray tan, hair and makeup, and a bar fully stocked with pink drinks.  Definitely the perfect refresh in between running around (and frizzing – thanks Miami weather!)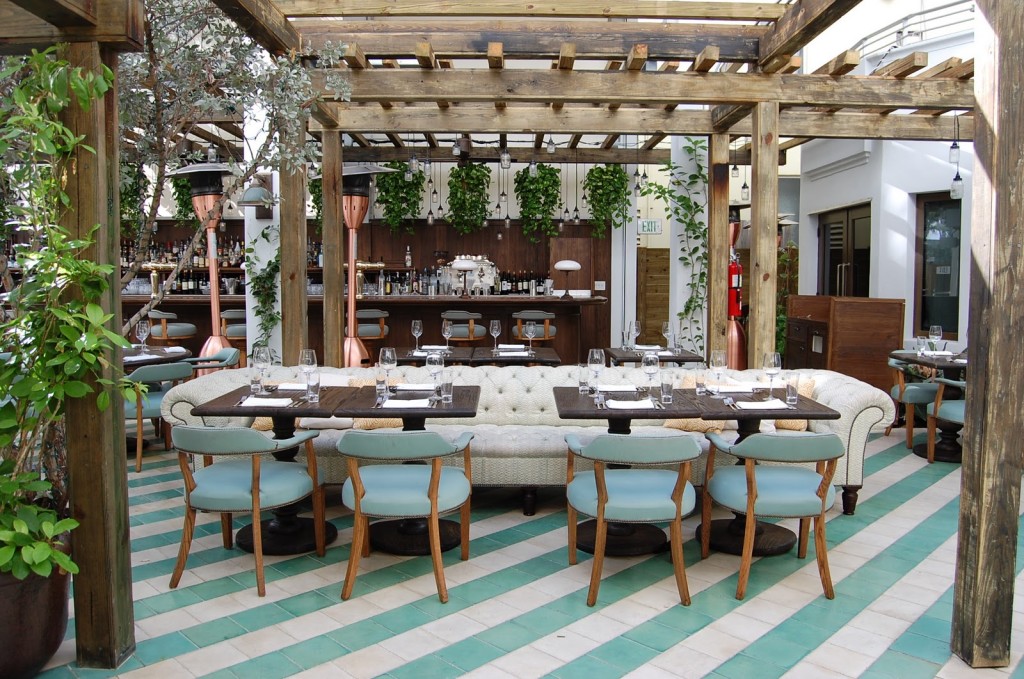 (Soho Beach House Image by Habitually Chic)
Then it was time to sit down for a late lunch with Dustee, the VP of PR at Target, where we bonded over branding, moving, growing up, and margarita pizza.  Dustee was amazing, all-knowing about everything Target, and has an unbelievable sense of style (plus, she incorporates at least one Target piece into her look every single day.  So cool!)  By the way, I couldn't stop drooling over her outfit at lunch: BCBGMAXAZRIA high-low tie dye maxi dress, Céline luggage tote, Target necklace, and the most adorable flat sandals.
And last but not least, the ASOS rooftop pool party at the Soho Beach House.  We ran into Olivia, Kristine, and Kristin once again and I got the chance to finally meet Kirstin of Kirstin Marie and Kara of Sprinkles in Springs.  By the way, how great is all of Kristine of Hard Couture's handmade jewelry (above)?  I want it all.
And rumor has it, Nanette Lepore is all for one pieces for the upcoming swim season, Mara Hoffman is the queen of prints, and according to Beach Bunny Swimwear, hair extensions aren't going anywhere.
All Images by Glitter, Inc. (Lexi) // Soho Beach House Image by Habitually Chic