This year, on Scarlett's very first day of preschool, I knew I wanted to share a little something special with her teachers. I saw something similar – using EOS Lip Balms – floating around on Facebook, and I thought, "Hey, I can make that!" These sweet little "apples" are perfect for a first day of school introduction or for a teacher appreciation day. All you need is an EOS round lip balm, green paper, a pair of scissors, glue or tape, and a pen, and you're in business. (The easy directions are down below.)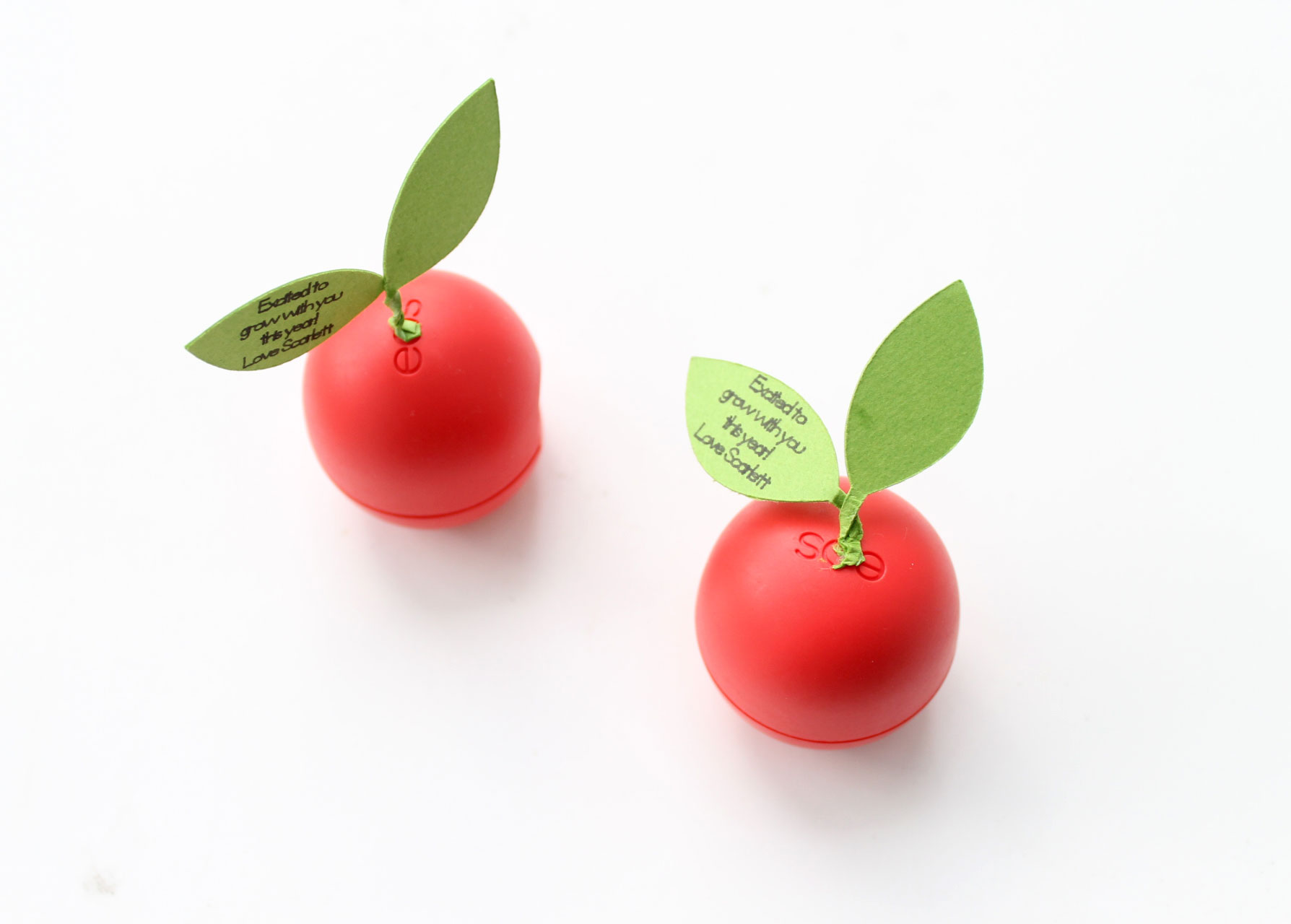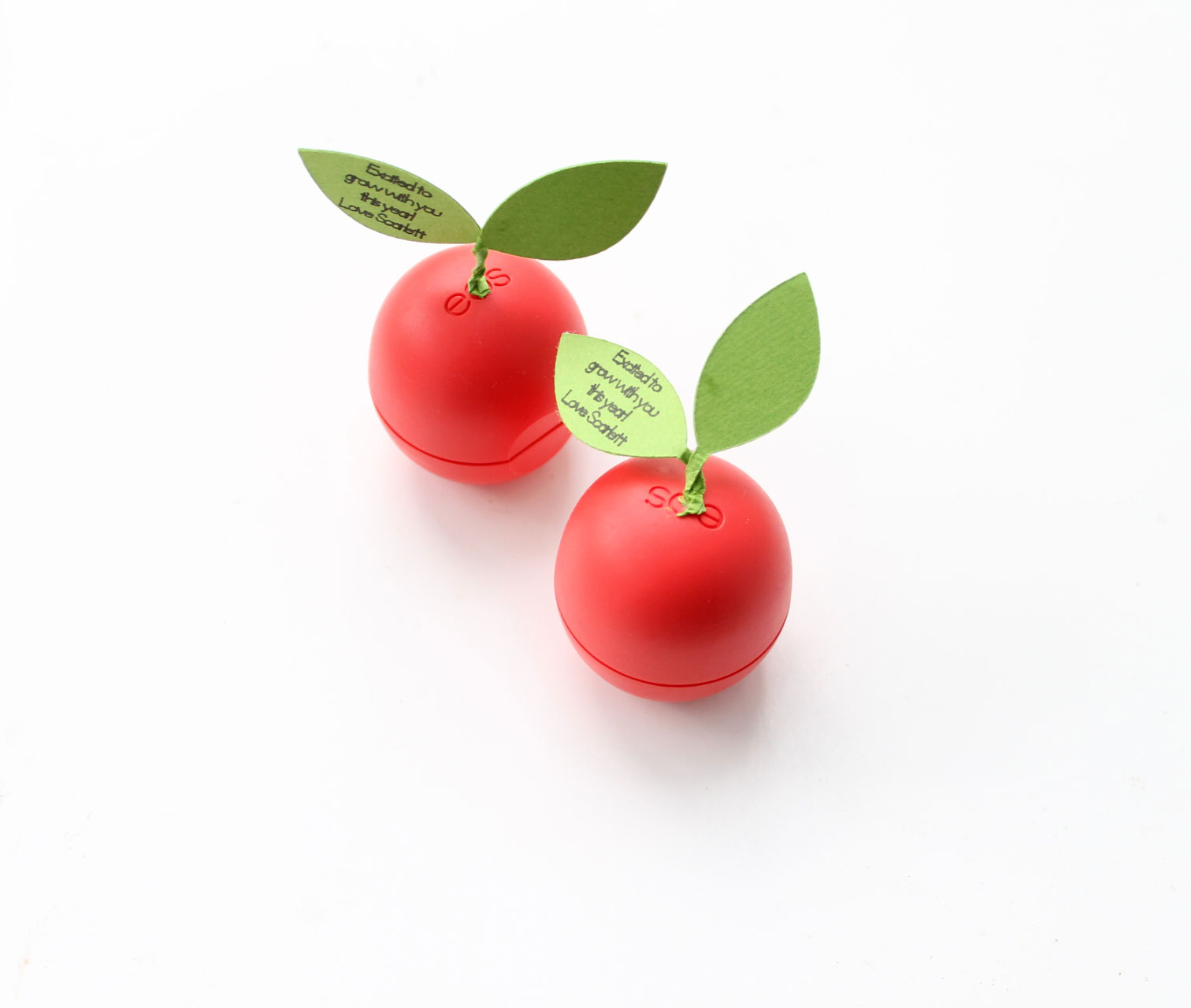 These lip balm apples were simple to make and totally adorable. Plus, who doesn't want a new EOS lip balm for the school year? Useful and memorable!
WHAT YOU'LL NEED:
1 Red EOS Lip Balm
Green Paper or Card Stock
Scissors
Fine Tip Black Pen
Glue or Tape*
*We used a roller of double-sided tape to put a small amount of tape down. It secured the leaves perfectly, but because it's tape, it's temporary and the teachers can remove the leaves easily so that they just have a lip balm.
DIRECTIONS:
Remove the EOS Lip Balm from it's packaging.
Cut out two leaves, each with a small stem/base. (You'll need that to glue or tape down to your lip balm "apple.")
Using a fine point pen, write small note to your child's teacher(s). We went with, "Excited to grow with you this year!"
Gently twist the two stems of your leaves together. Using a dot of glue or double-sided tape, secure the twisted stems to the top of the EOS Lip Balm. (If using glue, allow to dry completely before transporting.)
Happy crafting!
This post contains affiliate links, which means that if you click on one of the product links, I'll receive a small commission. Thank you so much for clicking through and helping to support this little blog business of mine! Read more about our site, privacy, and disclosure policies here.