I've officially had a blast following along on twitter, blabbing about fashion tonight … Golden Globes fashion, to be exact.  And I think I've got my Best Dressed list down (subject to change if I spot an actress in something jaw-dropping … we're about halfway through the Globes as I write this.)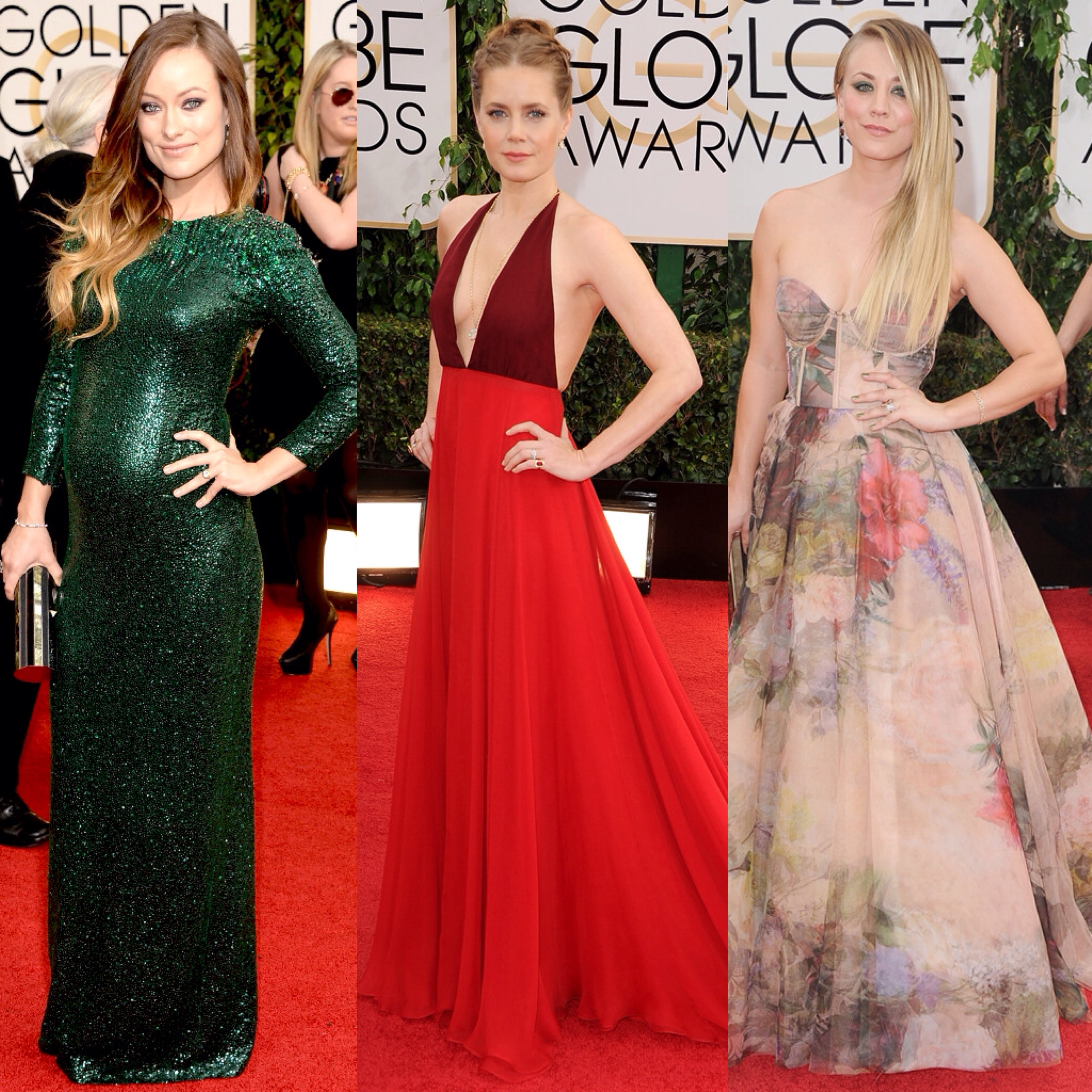 Olivia Wilde in Gucci:  Hunter green sequins perfectly complement Olvia's growing baby bump.  So chic.
Amy Adams in a plunging red Valentino dress:  I know it's a simple cut, but this dress is simply gorgeous, and paired with that necklace, I just love it.
Kaley Cuoco in a floral Rani Zakhem gown: I loved the unexpected pattern and touch of edginess to this bustier-topped dress.
And second runner up goes to …
Emma Watson in Dior:  The more I look at this draped red Dior sleeved dress (over black tailored pants with a very revealing back … gasp!), the more I love it.  And, as ever, Emma Watson, looks every inch classy and elegant.
Cate Blanchett in Armani:  Naturally, Cate looks stunning as always, but this black lace gown is a bit gothic, a bit understated, totally beautiful.
Lupita Nyong'o in Ralph Lauren:  The drama of that cape was everything (though Gwyneth Paltrow did the whole attached cape look thing in that memorable white Tom Ford gown from the 2012 Oscar Awards.)
Images via E Online