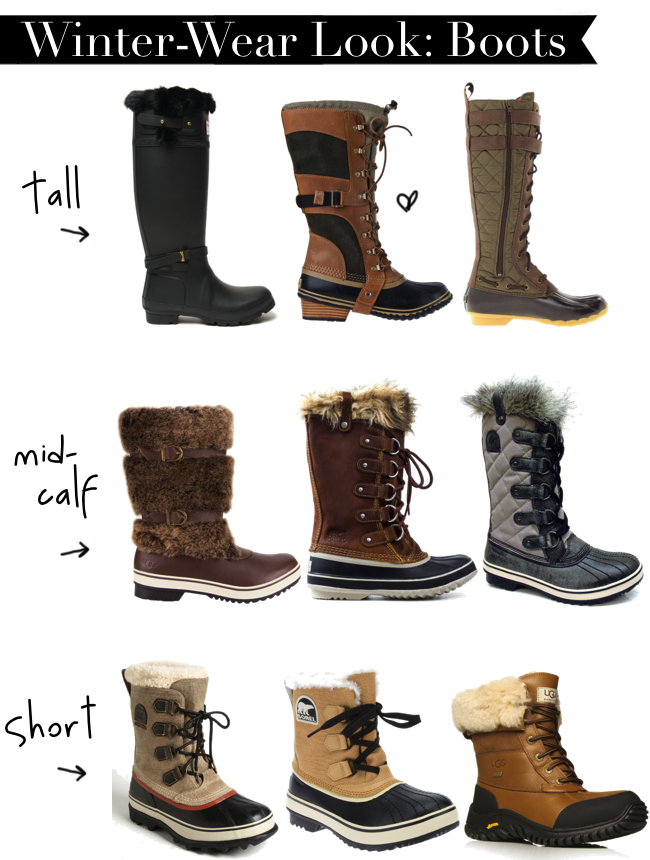 In less than twenty days, I'll be flying to Salt Lake City for AltSummit (insert happy dance, here), and according to weather.com it should be in the low 20s just in time for our arrival. Tonight it's 12 degrees there. I am a Miami girl, born and raised. We break out our Uggs (because they're the only cold-weather footwear we own), scarves, and Zara coats, the minute the temperature drops to a frigid sixty-eight degrees. Our skin was just not made for cold weather. Nor were our closets. Which brings me to this: There is a whole world of fashion I never knew about — cold-weather wear.
I actually went to Nordstrom this past weekend with the intention of buying a pair of boots that may actually survive that thing called snow, and get this, Miami Nordstroms do not carry Sorel, or Sperry, or any warm shoes, for that matter. Miami also doesn't sell lined anything. And apparently, that soft fluffy stuff traditional Uggs are made of, that's not going to cut it in cold, wet snow. Who knew?  So I'm on the hunt for a heavy-duty pair of winter boots.
Boot picks from left to right, top to bottom:  Hunter for J. Mendel Boots // Sperry Albatross Boots // Sorel Conquest Carly Boots // Ugg Lilyan Boots // Sorel Joan of Arctic Premium Boots // Sorel Tofino Boots // Sorel Caribou Boots // Sorel Tivoli Boots // Ugg Adirondack Boots
So for those cold-weather farers, what boots do you wear?  Which keep your feet the warmest?  Any recommendations?