I'll just come right and say it: this was one of those posts that has been sitting in my drafts for ages. Ages, I tell you. With our impending move and the apartment slowly making its way into boxes (with a lot of tears, sweat, and stubbed toes), I realized it was high time I share how we got our beloved gold book shelves (hint hint: we made them!) Now before you go and panic on me, because goodness knows I can relate (the term "DIY" brings on my stress-induced brow furrow), this DIY is way simpler than it seems, and half the battle, really, is putting together those darned Ikea VITTSJÖ shelving units (thanks, hubby!) Plus, at just $70 a piece, these VITTSJÖ units can be transformed into something truly lovely … and gold … wahoo!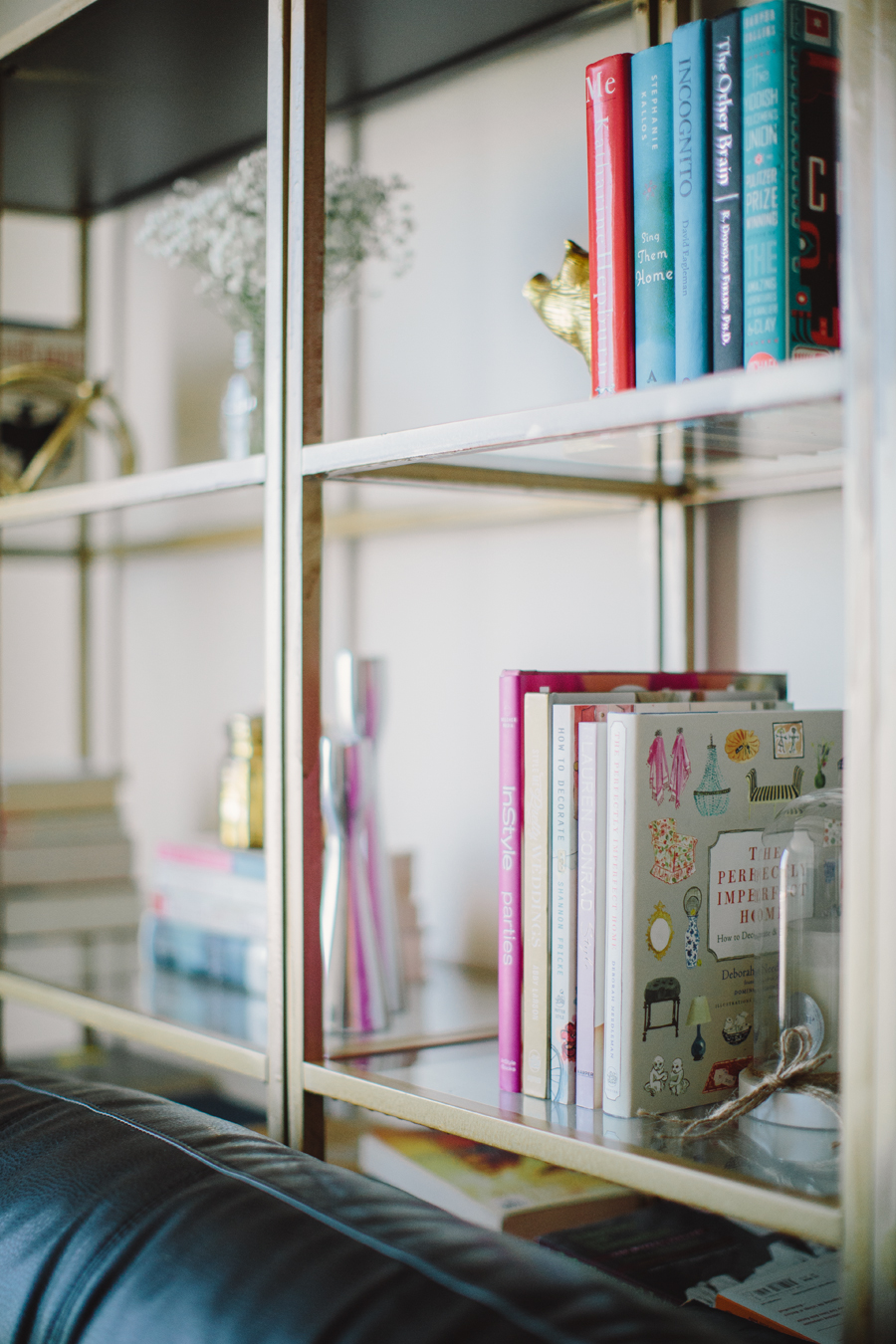 It all starts with one of these units …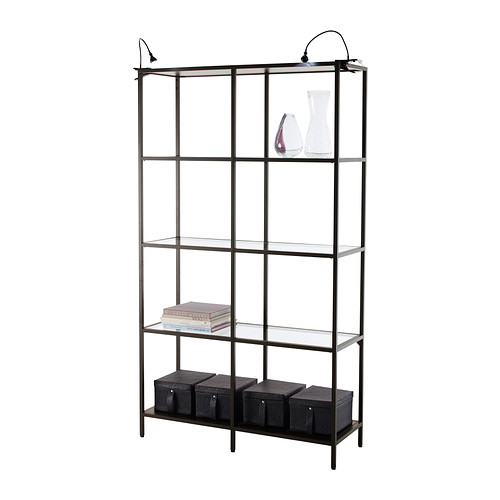 Then, decide whether you're going to use gold spray paint and/or gold liquid gilding paint to cover your shelving unit. Also, note: before you start your painting, be sure to put down a piece of plastic dropcloth or lots and lots of newspaper.
WHAT YOU'LL NEED
shelves
spray paint* and/or gold liquid gilding paint**
foam brush (to fix any problem areas and smooth out drippy paint)
plastic dropcloth or newspaper
painter's mask (if you're sensitive to the smell of a whole lot of paint)
*If you plan to use spray paint, be sure to over-buy. Each unit needs at least two full cans to look fully coated.
**Having gone the spray painting route, I would probably try painting the unit in gold liquid gilding paint (in addition to the spray paint, because that liquid gold can get expensive) next time. Spray paint requires a large outdoor space (a.k.a., lots of grass and open air); no easy feat when you live on the fifth floor of an apartment building. Also, spray paint can get runny and messy, and I await the day I meet someone truly gifted at wielding the spray paint can (let's just say my shelves have a few flaws that luckily, are easy to miss in photos.)
INSTRUCTIONS
Assemble the shelves according to the instructions. (Here's where I like to bug my husband for help. I always wind up with missing screws and a lopsided shelf.) Be sure not to put the glass shelves on until after you have painted and the paint has completely dried, then simply lay them on each level of your painted metal shelves.
If you are using spray paint, set the unit outside on a large plastic dropcloth and spray paint in two to three light coats, rotating around the unit as needed. If you plan to use gold liquid gilding paint, keep in mind this stuff is pricey and you may want to use it in combination with the spray paint. Whether you use it on its own or with the spray paint, be sure to have a few foam brushes handy to spread the paint on your shelf.
Allow to dry completely before moving/using.
Want details about the things you see in my living room? Be sure to check out our home feature for Style Me Pretty Living!