This zucchini muffins recipe post contains affiliate links, which means that if you click on one of the product links, I'll receive a small commission. Thank you so much for clicking through and helping to support this little blog business of mine! Read more about our site, privacy, and disclosure policies here.
A Zucchini muffins recipe that is easy and totally delicious? And healthier too? Look no further!
Muffins are awesome because they're basically a dessert-meets-breakfast hybrid; a.k.a., you totally get a free pass to eat dessert for breakfast. Never a bad thing. And today's delicious recipe for moist and fluffy healthier zucchini muffins, is not only crazy good, but the result is dessert you can eat for breakfast (or literally any other reason), every single day.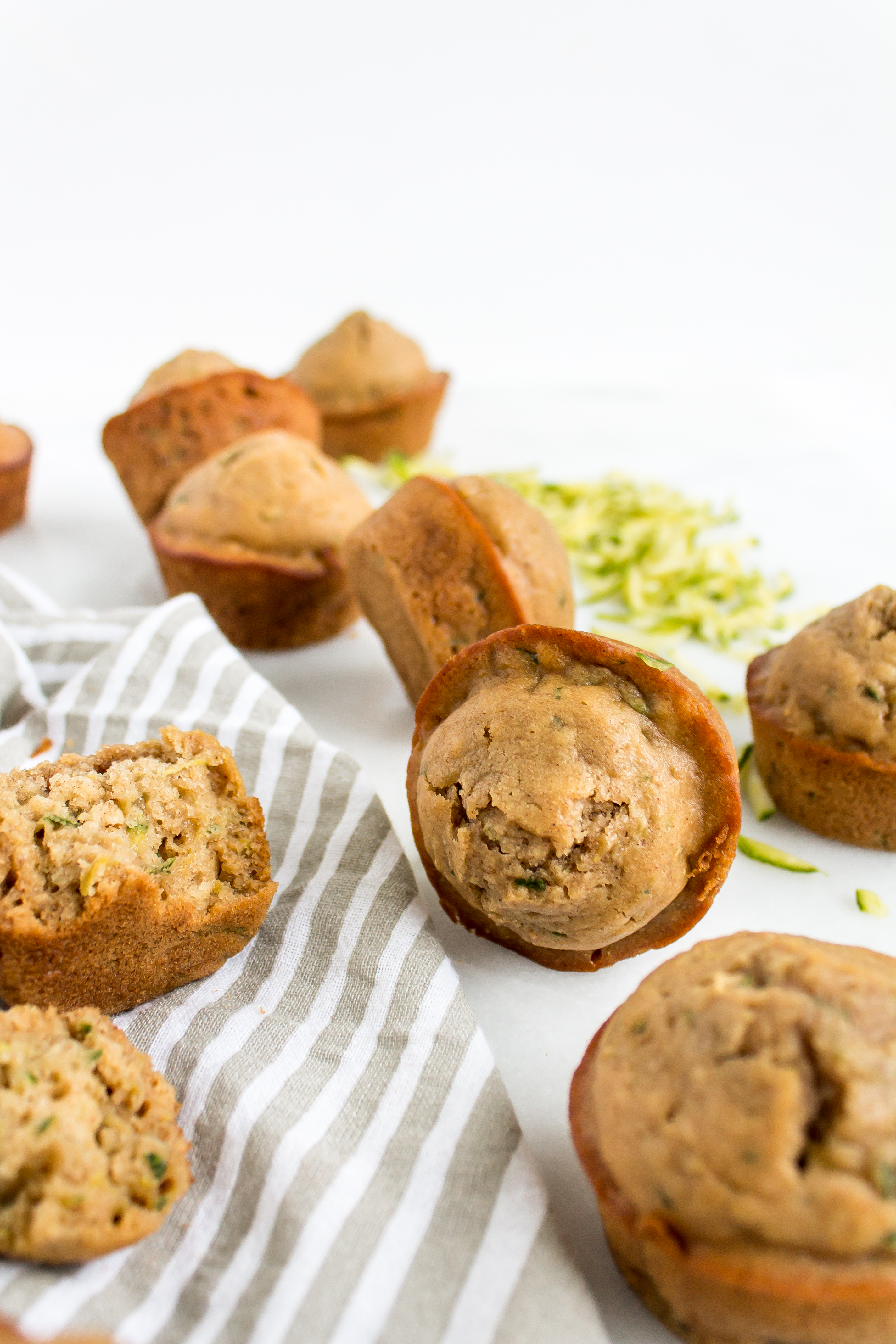 HEALTHIER ZUCCHINI MUFFINS RECIPE
Muffins make a great on-the-go breakfast or snack and are easy to make ahead of time to last you all week. These healthier zucchini muffins are delicious, without so much of the guilt that often comes with baked goods. The cinnamon-y flavor gives them a bit of spice while the zucchini keeps them moist and fluffy – the perfect texture for a muffin.
Plus, you've snuck in a whole cup and a half of fresh zucchini, so you can feel good knowing you and your family are getting their veggies in, all while snacking on something delicious. (Psst … my young kids love these zucchini muffins!) That's what I call a parenting win.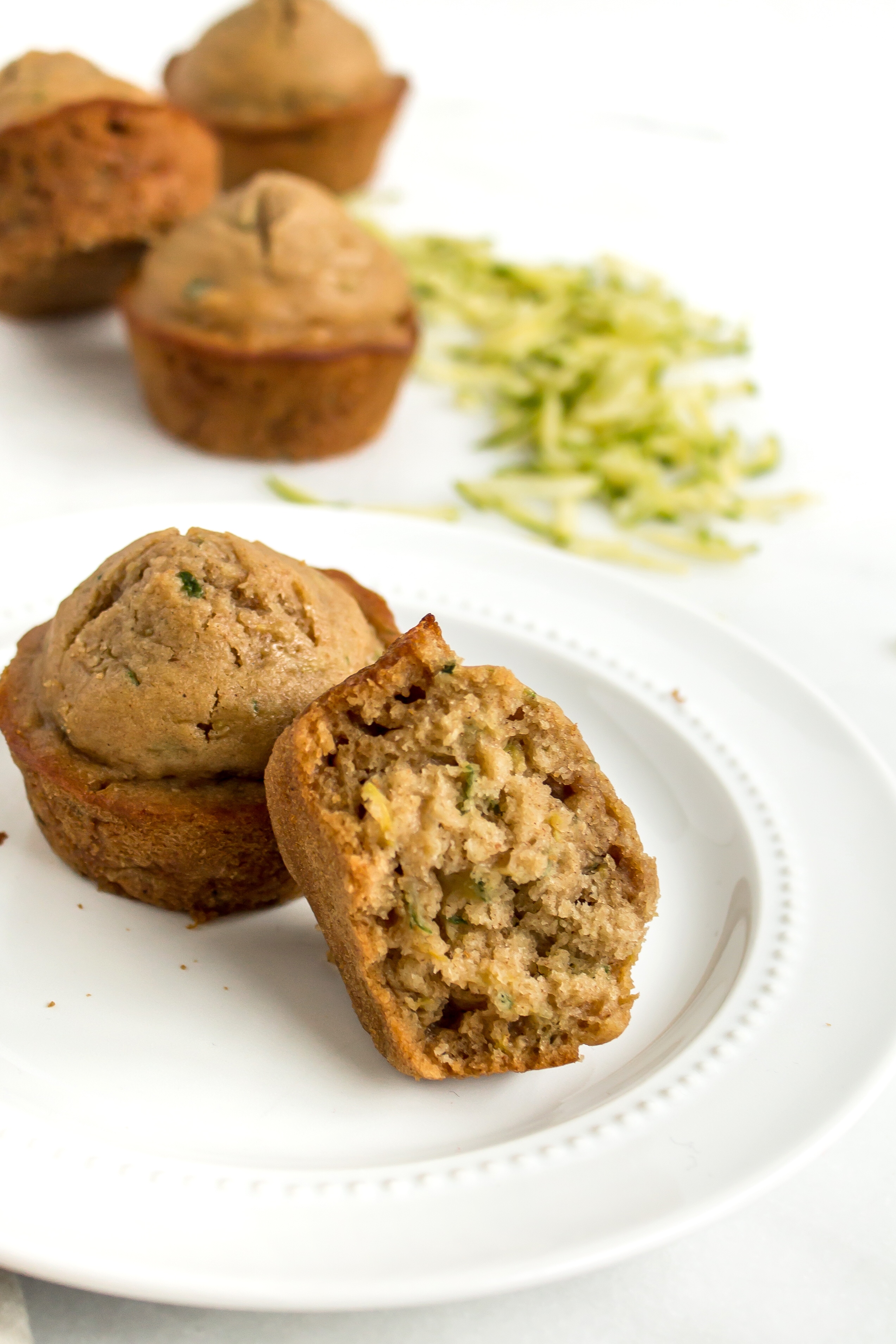 These zucchini muffins are so good, you guys.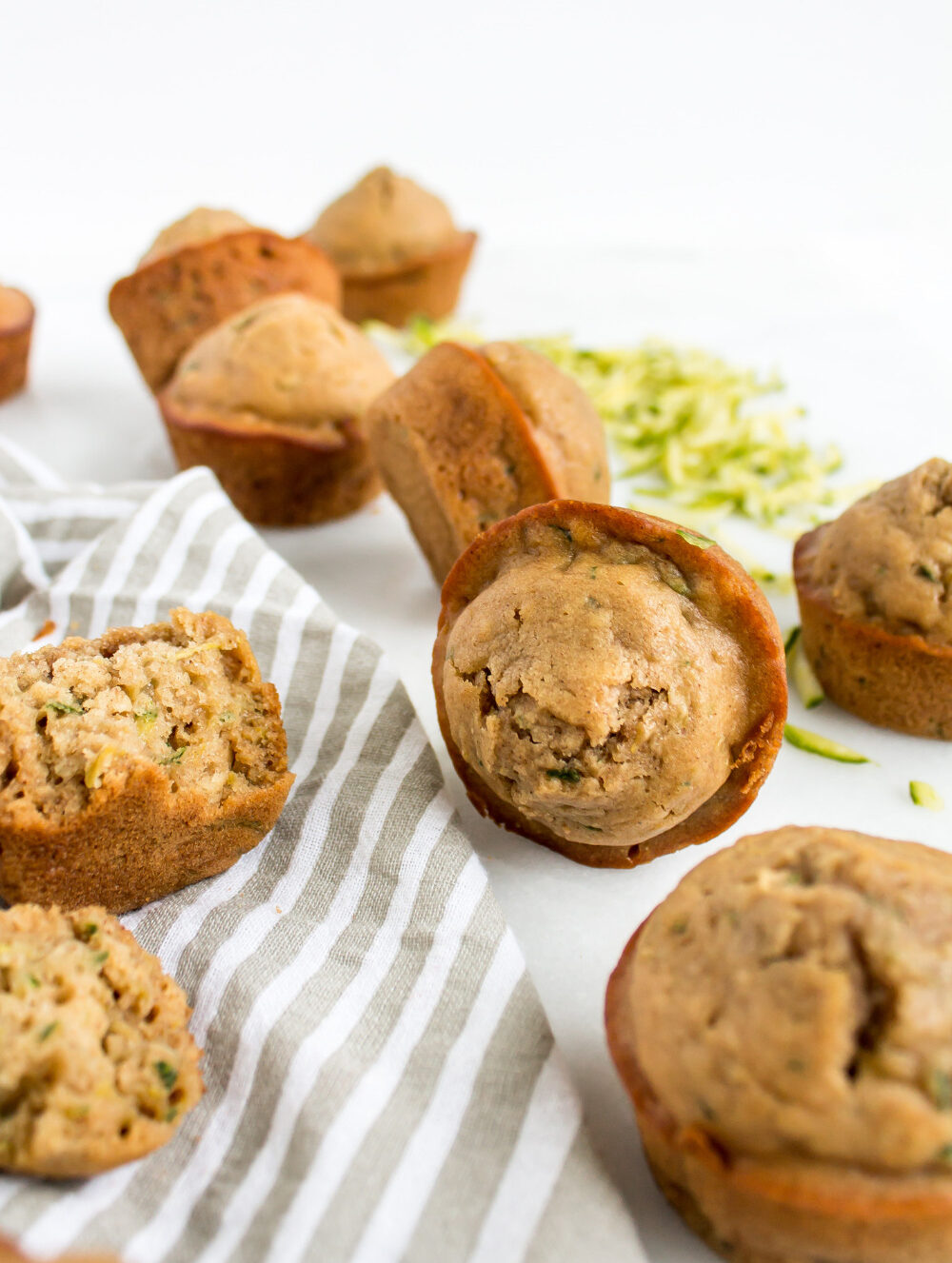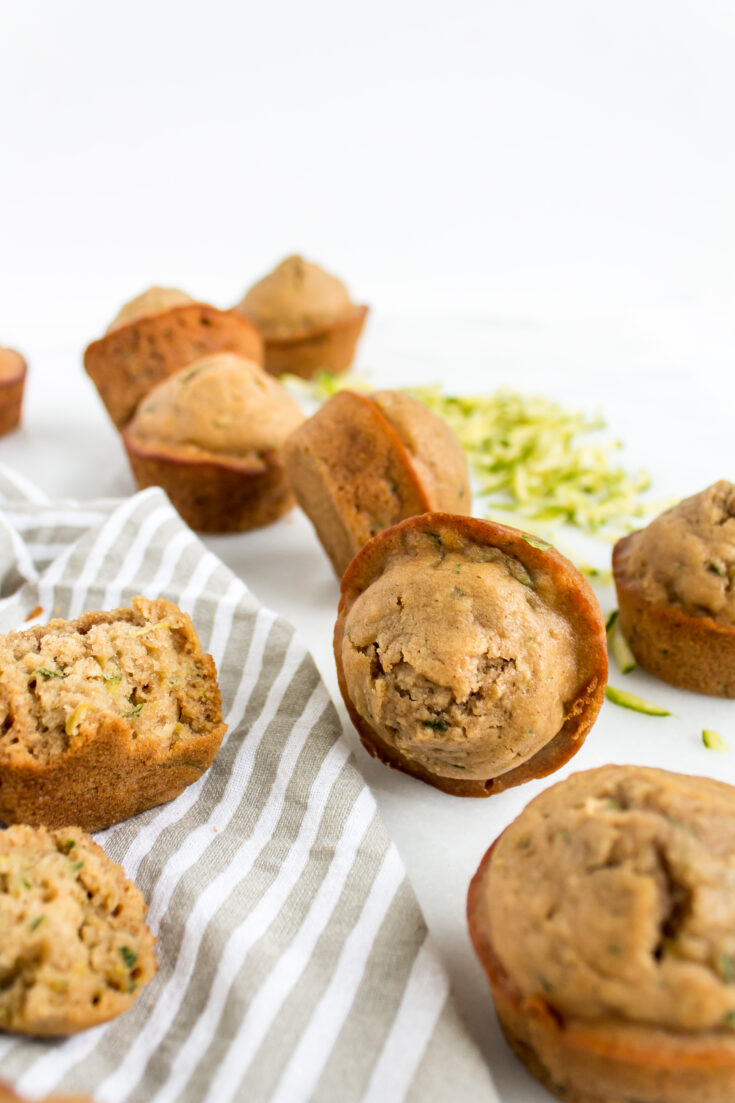 Yield:
Healthier Zucchini Muffins Recipe
Ingredients
⅓ cup melted butter or coconut oil
½ cup honey
2 eggs, at room temperature
⅔ cup milk
1 teaspoon baking powder
½ teaspoon baking soda
½ teaspoon salt
1 teaspoon ground cinnamon
2 teaspoons vanilla extract
1 ½ cups grated zucchini (1-2 small zucchinis)
1 ¾ cups flour or whole wheat flour
¾ cup chopped walnuts or pecans (optional)
Instructions
Preheat the oven to 400 degrees F. Spray a 12-cup muffin tin with nonstick cooking spray. Set aside.
In a large bowl, mix together the butter or coconut oil and honey. If your honey is too thick to stir, heat the bowl in the microwave for 30 seconds. Beat in the eggs until everything is fully combined. Add the milk, baking powder, baking soda, salt, cinnamon, and vanilla and whisk everything together.
Squeeze any excess water from the grated zucchini then, using a spatula or spoon, stir it into the batter. Add the flour and gently stir, just until combined. It is okay if some lumps remain. Fold in any nuts or other add-ins you are using.
Pour the batter into your prepared muffin cups and bake for 15-20 minutes, or until a toothpick inserted into the center of a muffin comes out clean and the edges of the muffins are golden brown. Allow the muffins to cool in the pan on a wire rack for few minutes. When the pan is cool enough to touch, remove the muffins from the tin and serve.
Notes
You can store your muffins in an airtight container or sealed bag for a few days. Extra muffins freeze well for a few months and make a great on-the-go breakfast.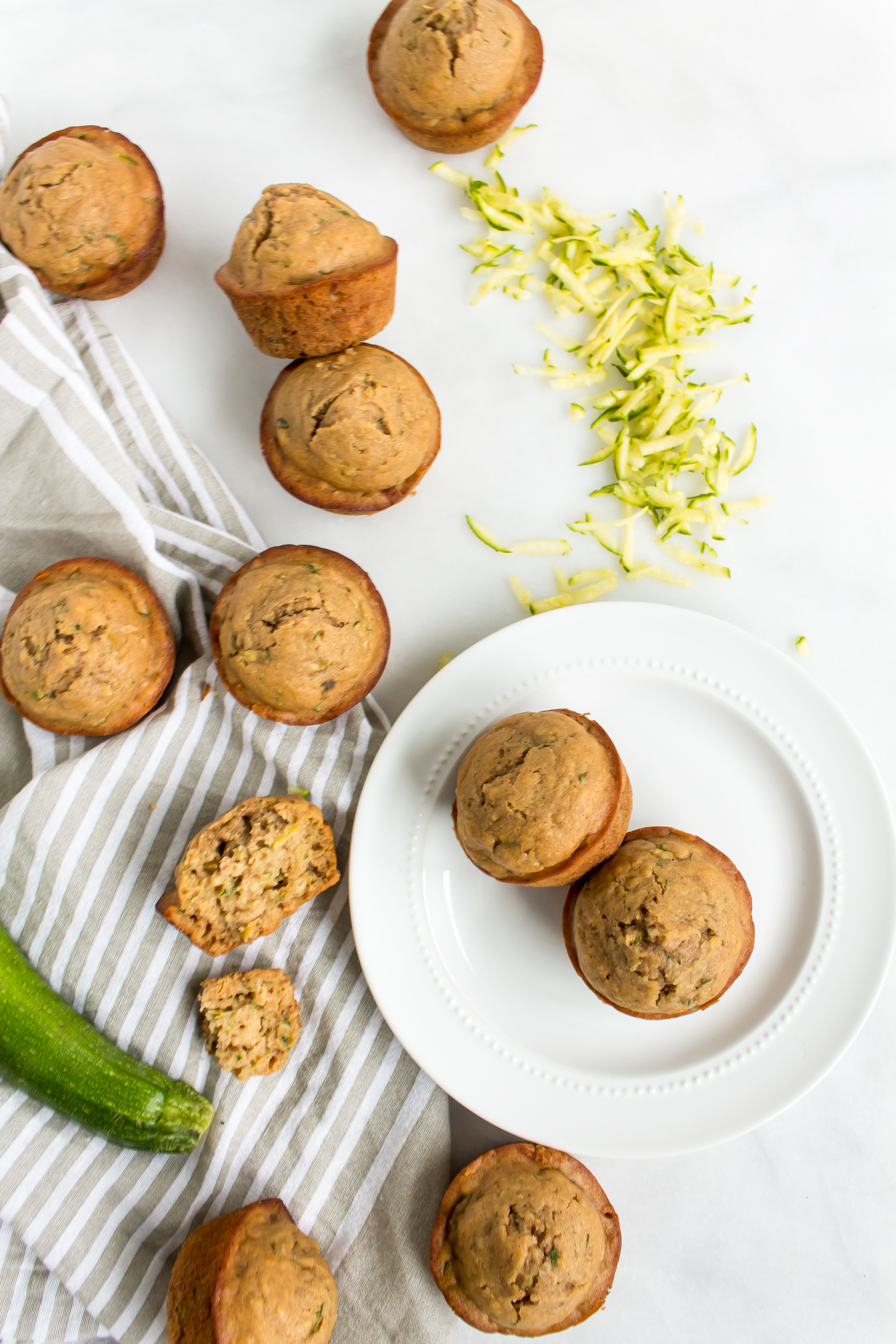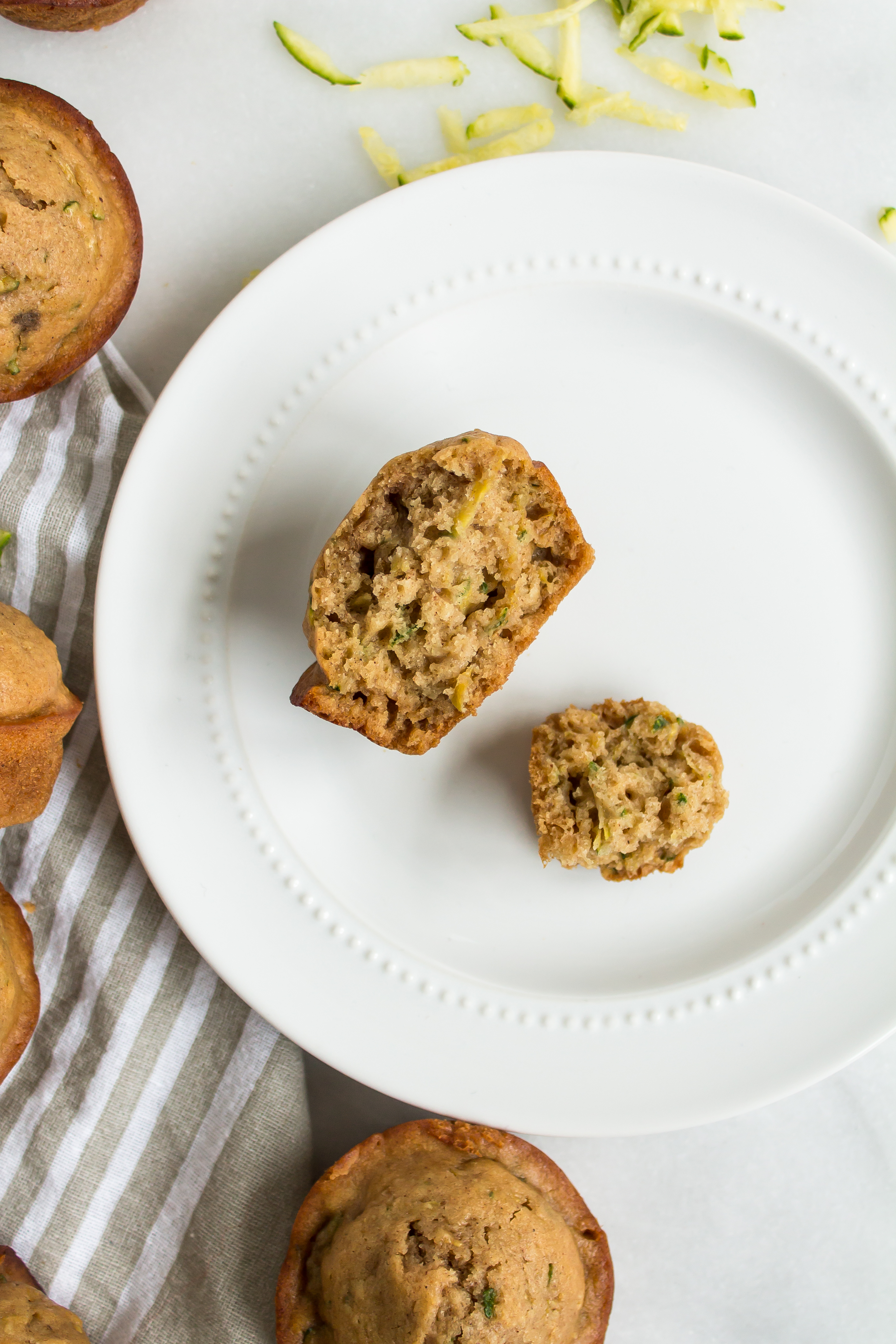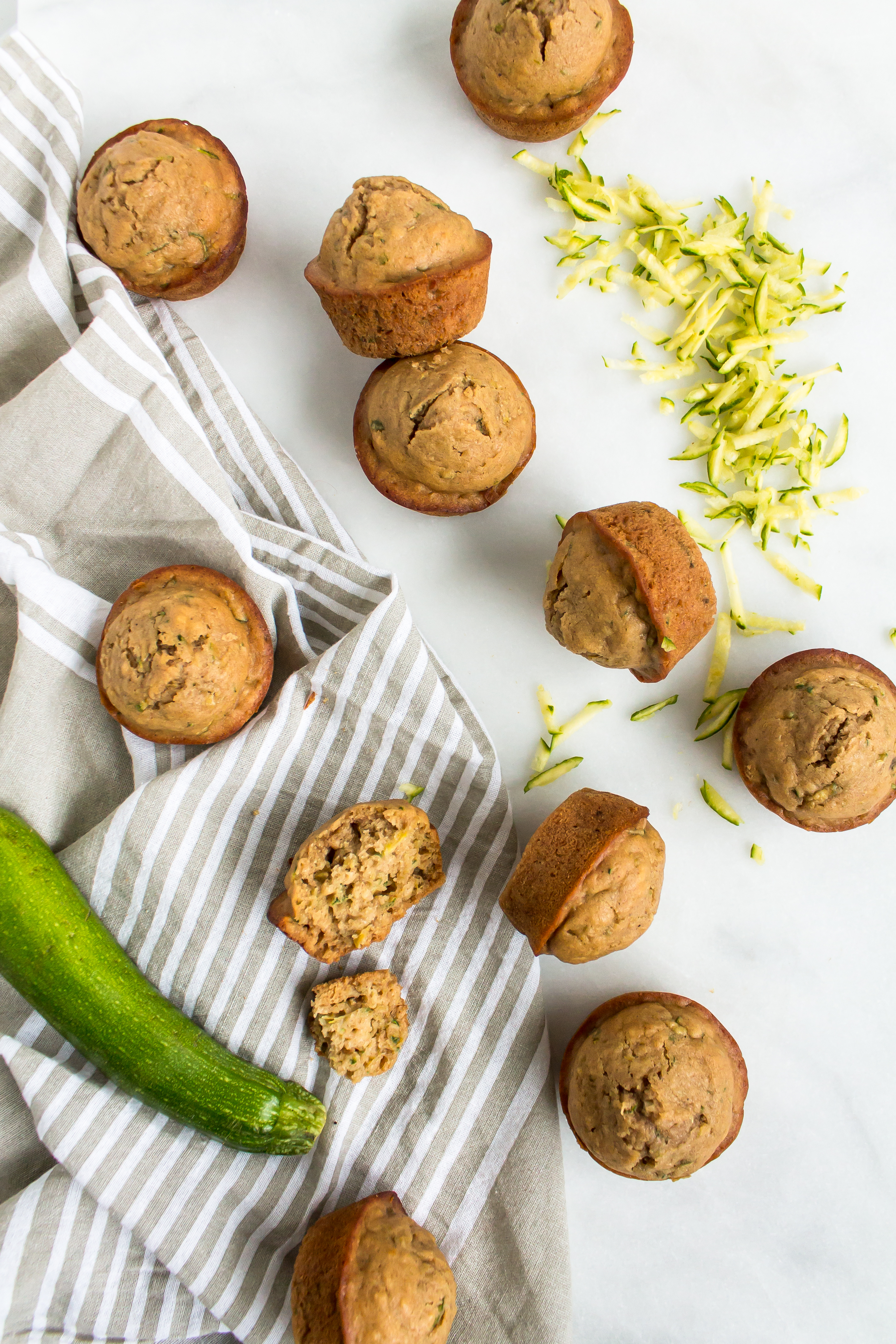 SHOP THE ZUCCHINI MUFFINS RECIPE POST | CLICK LEFT & RIGHT ARROWS TO EXPLORE
If you make your own moist and fluffy zucchini muffins recipe, be sure to tag me on social media (@glitterinclexi) so I can live vicariously through all of your sweet creations!
Love these easy and delicious muffins? Head to our recipe page to check out what else we're whipping up in the kitchen!
Photos and Recipe by Hope Woodhouse for Glitter, Inc.