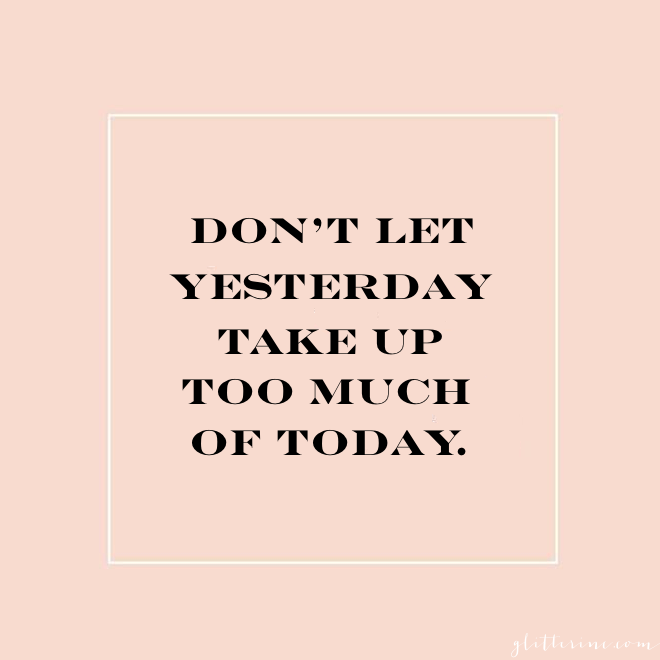 This weekend was stressful.  I had to make an emergency visit to my doctor on Friday (thankfully, all looks a-okay) and I have a big annual scan on Monday that scares me every time.  (Once you've had cancer, any kind of cancer, you find that the regular scans and blood work give you more nerves in anticipation of what could be, than any treatments you've already been through.  More on that, here.)  And then, blog disaster struck.  Friday night I got an e-mail from my designer who had realized that the coding on my new site – Glitter, Inc. was beyond her capability; a site we had planned to launch in the next few weeks.  A site I've been promising for months.  And I found myself stuck with a half-finished site, and a whole lot of commitments to brands (ahem, amazing giveaways coming your way with the launch of the new site.)
I was in a panic, e-mailing and calling every family and blogger friend I had, seeking developer recommendations … the kind of developers willing to bump me ahead of their already months-long waiting list … so far, trying to patiently wait to hear back and hoping someone throws me a life raft.  I have family working on the merge as we speak, and a million e-mails sent.  Fingers crossed.  The worst case scenario: Glitter, Inc. goes live without the beautiful design; the one I had so eagerly anticipated showing you all.  Best case scenario: we get a savior developer and the merge is seamless, and all goes up at roughly the same time.
Either way, the weekend reminded me that running your own business has it's pitfalls, but we grow and we learn and we take a deep breath and we have big cups of coffee and we adjust.  So for the next few days and weeks, bear with me.  I'm hoping you all will hardly notice a glitch at all, but if we do merge the sites, pre-design being coded into place, please excuse our bare bones look and keep on reading, following, and being an all-around awesome fan of the blog!  I'll keep you posted!