One of my goals in the new year, and one that has been in the works for the past few months – starting with hosting book club* at my house here in our new town every other month – has been to read more.
It all started when I read this great article on The Huffington Post, "I read 52 books this year. Here's what I learned." Aside from mostly foregoing resolutions this year, and sticking with happiness, I was pretty enthralled with the idea of bettering myself with something that made me truly happy: books. From the author, "… this year, I resolved to take a different tack with my New Year's resolution: Rather than making vague promises to eat right or work out, I turned to books as my method of self-betterment." Well, that's just brilliant.
*And can I just say, I LOVE book club. I don't know what was holding me back, but I'm totally hooked. I'm already a fan of hosting parties and little gatherings, and throwing a shindig to celebrate a great book; well, that's pretty much perfection in my book. Hosting book club has also really helped me to make amazing new friends. Seriously, looking to make friends as an adult? Start a book club!
With that in mind, I'm going to be trying something new here on the blog: I'm going to talk about the books I've read and loved. Because … I read. A lot. And it turns out, so do you. (This post was by far one of the most popular posts on my blog last year.) So stay tuned, read along, and join the conversation by tagging me (@glitterinclexi on Instagram, Facebook and Twitter) and #GlitterBookClub in your posts.
So without further ado, book club is in session! First up: The Hating Game by Sally Thorne.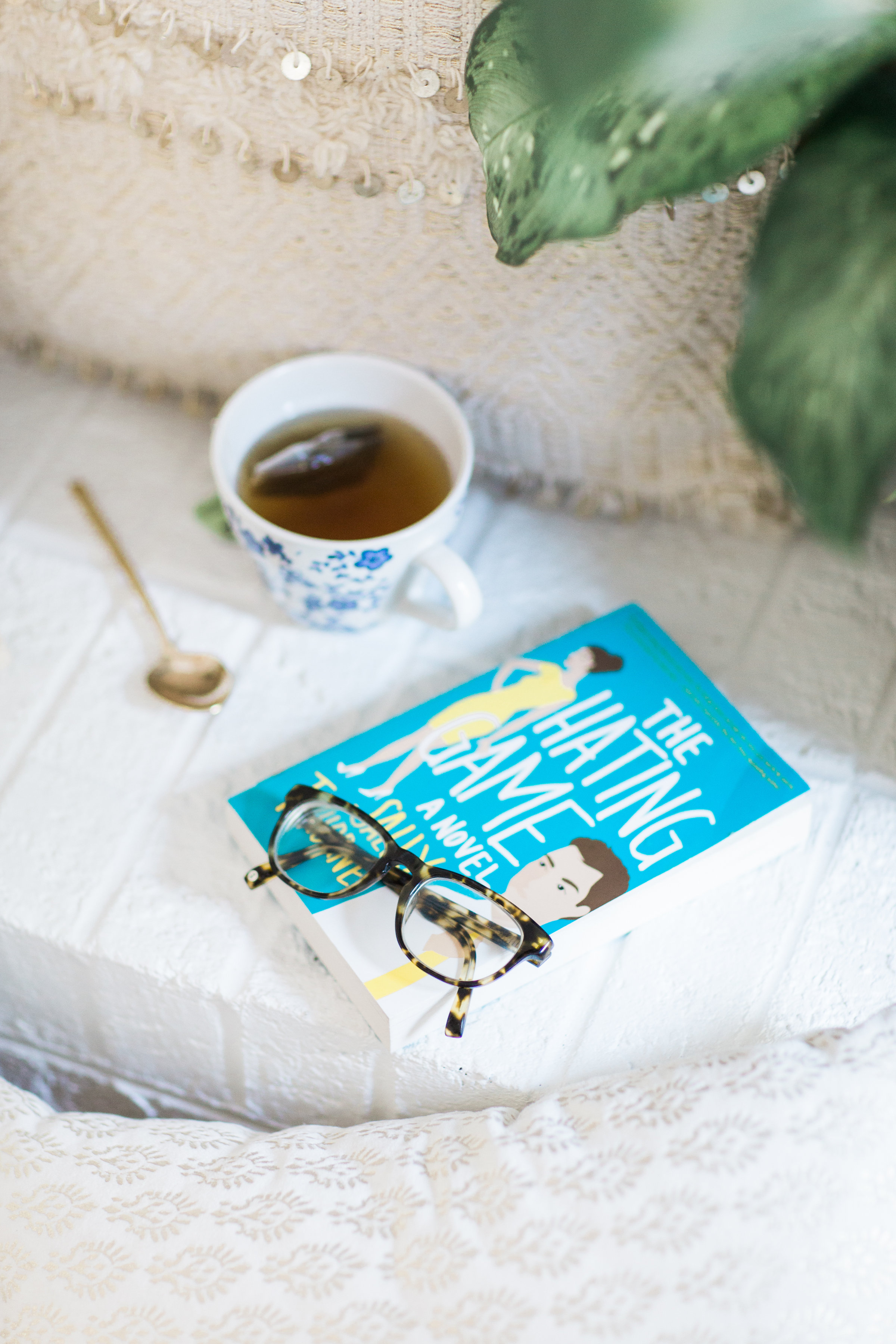 The Hating Game by Sally Thorne
This book was hilarious, romantic, adorable, painful, and real. The writing was what drew me in right away. The book, mostly written as a conversation, is fast-paced and cheeky. It's swoon-worthy and scheming and you'll hold your breath right up until the very end. You really have to "keep up," but it's worth it. If you like a good old-fashioned rom com (romantic comedy), with pretty fantastic writing, this book is your jam.
It all boils down to that fine line between hate and love, in the workplace.
Nemesis (n.) 1) An opponent or rival whom a person cannot best or overcome.
                       2) A person's undoing
                       3) Joshua Templeman
From Amazon: Lucy Hutton and Joshua Templeman hate each other. Not dislike. Not begrudgingly tolerate. Hate. And they have no problem displaying their feelings through a series of ritualistic passive aggressive maneuvers as they sit across from each other, executive assistants to co-CEOs of a publishing company. Lucy can't understand Joshua's joyless, uptight, meticulous approach to his job. Joshua is clearly baffled by Lucy's overly bright clothes, quirkiness, and Pollyanna attitude.
Now up for the same promotion, their battle of wills has come to a head and Lucy refuses to back down when their latest game could cost her her dream job … But the tension between Lucy and Joshua has also reached its boiling point, and Lucy is discovering that maybe she doesn't hate Joshua. And maybe, he doesn't hate her either. Or maybe this is just another game.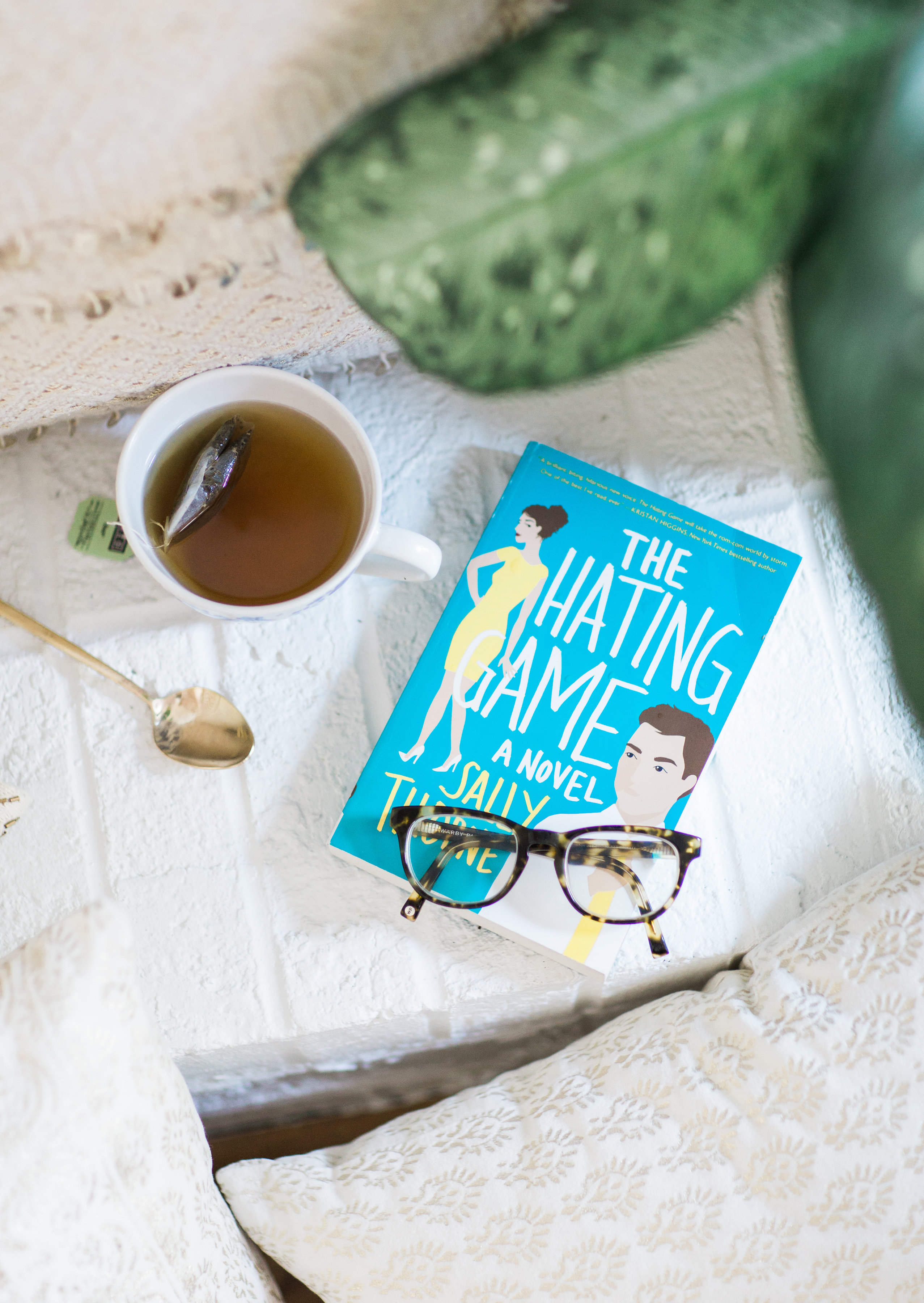 Come on, you know you want to join in on the #GlitterBookClub fun!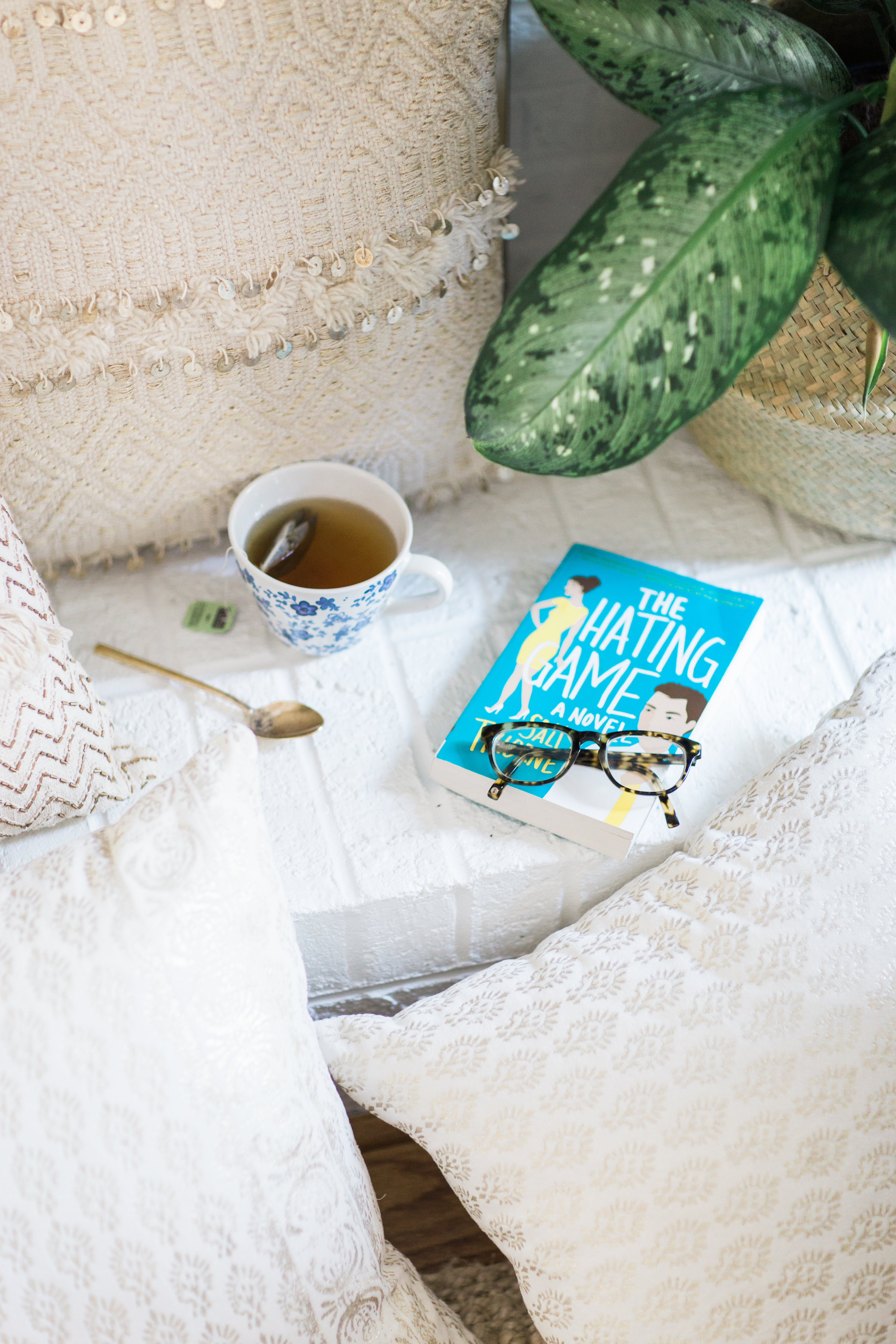 So grab a cup of coffee or tea, curl up on on the couch, and dive into this adorable book. Then head back to this post, or find me on social media (on Instagram, Facebook, Twitter, and Snapchat → glitterinclexi ), and let me know what you thought! You can tell me what you think by tagging your picture and/or review with #GlitterBookClub on Instagram!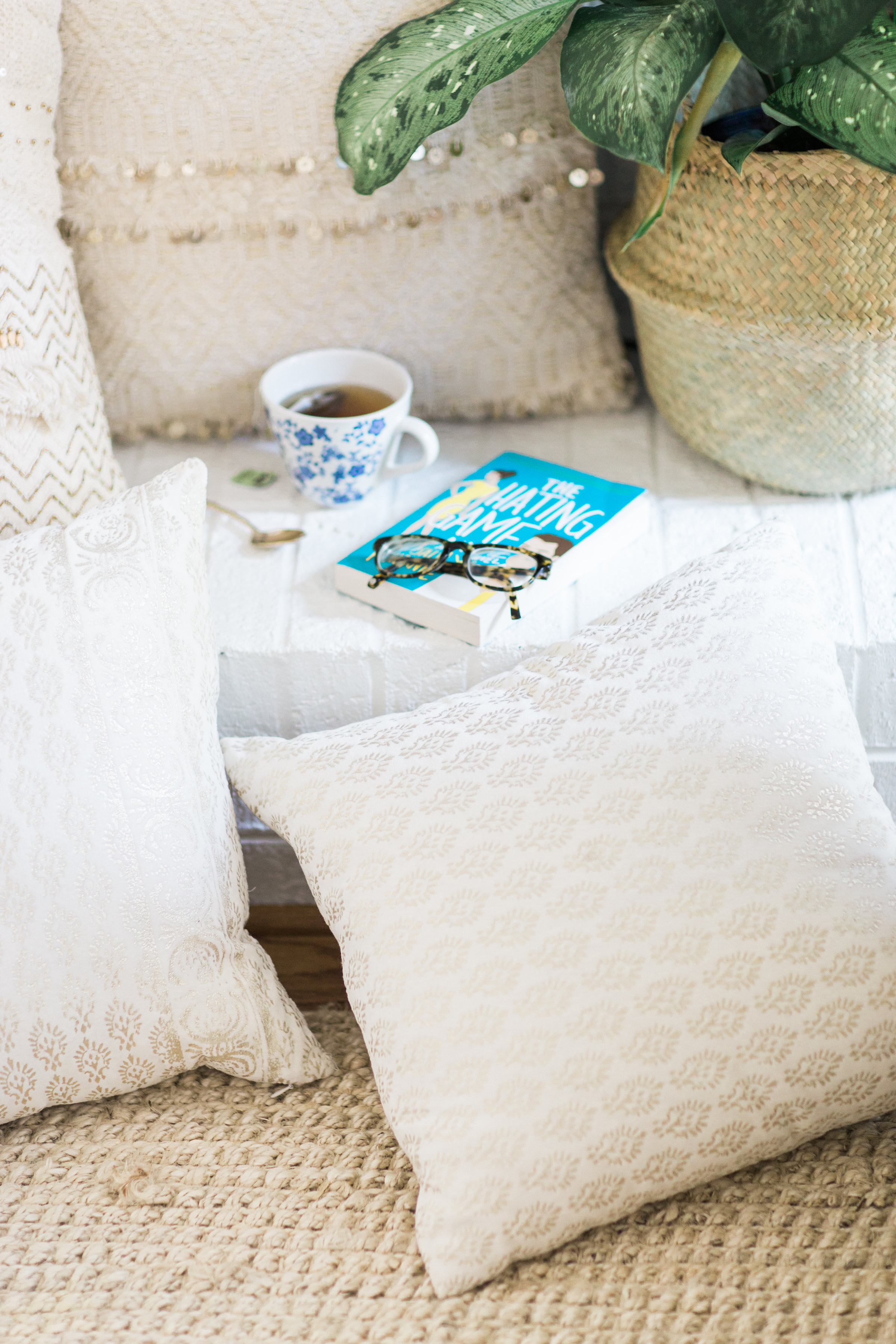 SHOP THE POST | CLICK LEFT & RIGHT ARROWS TO EXPLORE

Photos by Annie Watts Photography
This post contains affiliate links, which means that if you click on one of the product links, I'll receive a small commission. Thank you so much for clicking through and helping to support this little blog business of mine! Read more about our site, privacy, and disclosure policies here.