Last week I shared a bit of the behind-the-scenes inspiration for baby girl's nursery to be, and this week I'm revealing the amazing nursery style board that Katerina of Lex & Liv created for us.  Though a lot of the furniture is still on it's way, and a few of the decor details have yet to be finalized, I was really blown away when I first saw how everything we had imagined could look all pulled together.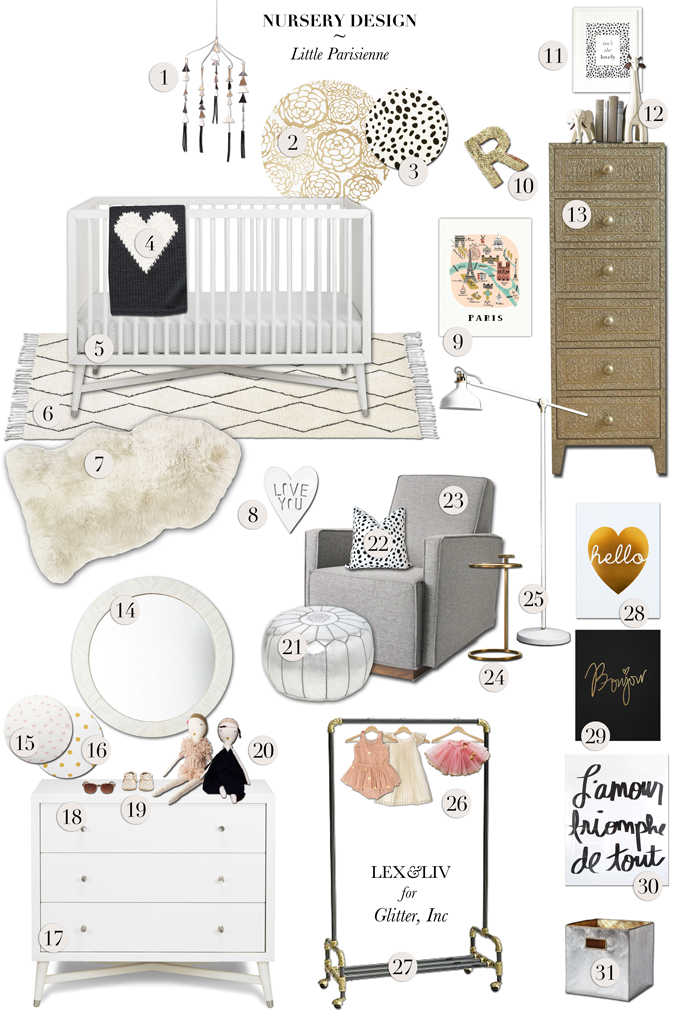 Shop the Nursery Style Board:
Of course, in terms of the actual room itself, we do have a ways to go, and I still panic that it won't all be done in time, but I'm starting to figure out that that's okay too!  Five-and-a-half weeks to go … eek!