This post has been sponsored by Ecco Domani. All thoughts and opinions are my own. Thank you so much for supporting the sponsors who help to make Glitter, Inc. possible!
I am a party thrower through and through. I love taking even the simplest event – soamething like getting together with your friends, simply because you haven't caught up in a while – and turning it into an affair. That's not to say that a gathering has to be elaborate, or very involved at all for that matter, it's just nice to celebrate the every day now and then. So many times I'll say, "Oh, let's just have a little something at my house," and suddenly, it's turned into this great event, with a bit of a theme (I can't help myself!), and a whole lot of food. What can I say? I love entertaining. But that's what celebrations are all about, aren't they?
And I mean, have you seen the gorgeous new Ecco Domani Pinot Grigio x Christian Siriano Designer Limited Edition Label? The timeless floral pattern had me dreaming of vintage Palm Springs, so that's exactly where I went with our easy and chic summer brunch theme. What I love about Ecco Domani wines is that they are crafted to add a special touch to the everyday. This bottle design is easily my favorite to date. The Pinot Grigio inside is brimming with bright fruit flavors and a fresh, approachable style, and I thought it was the perfect pairing for an unforgettable brunch.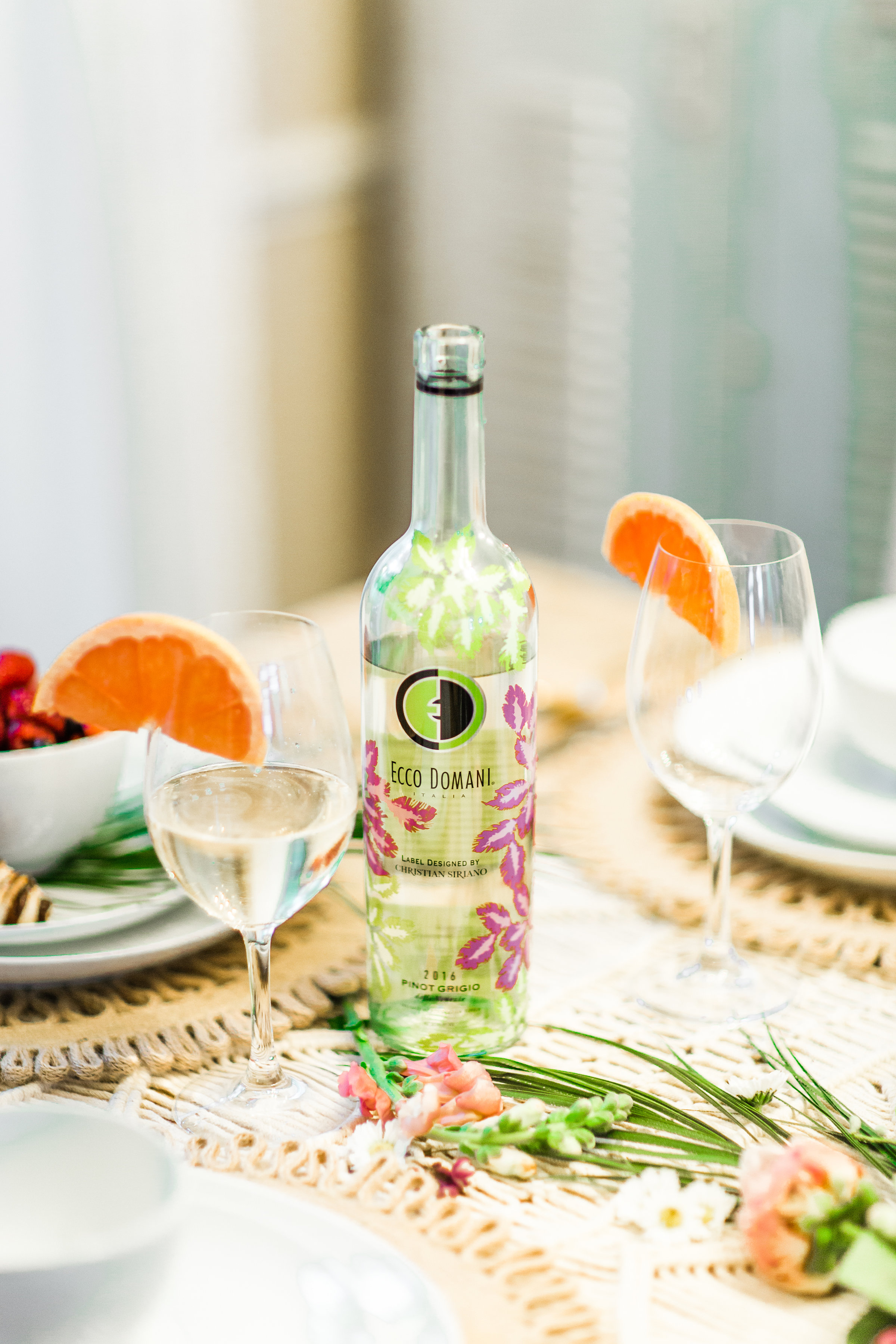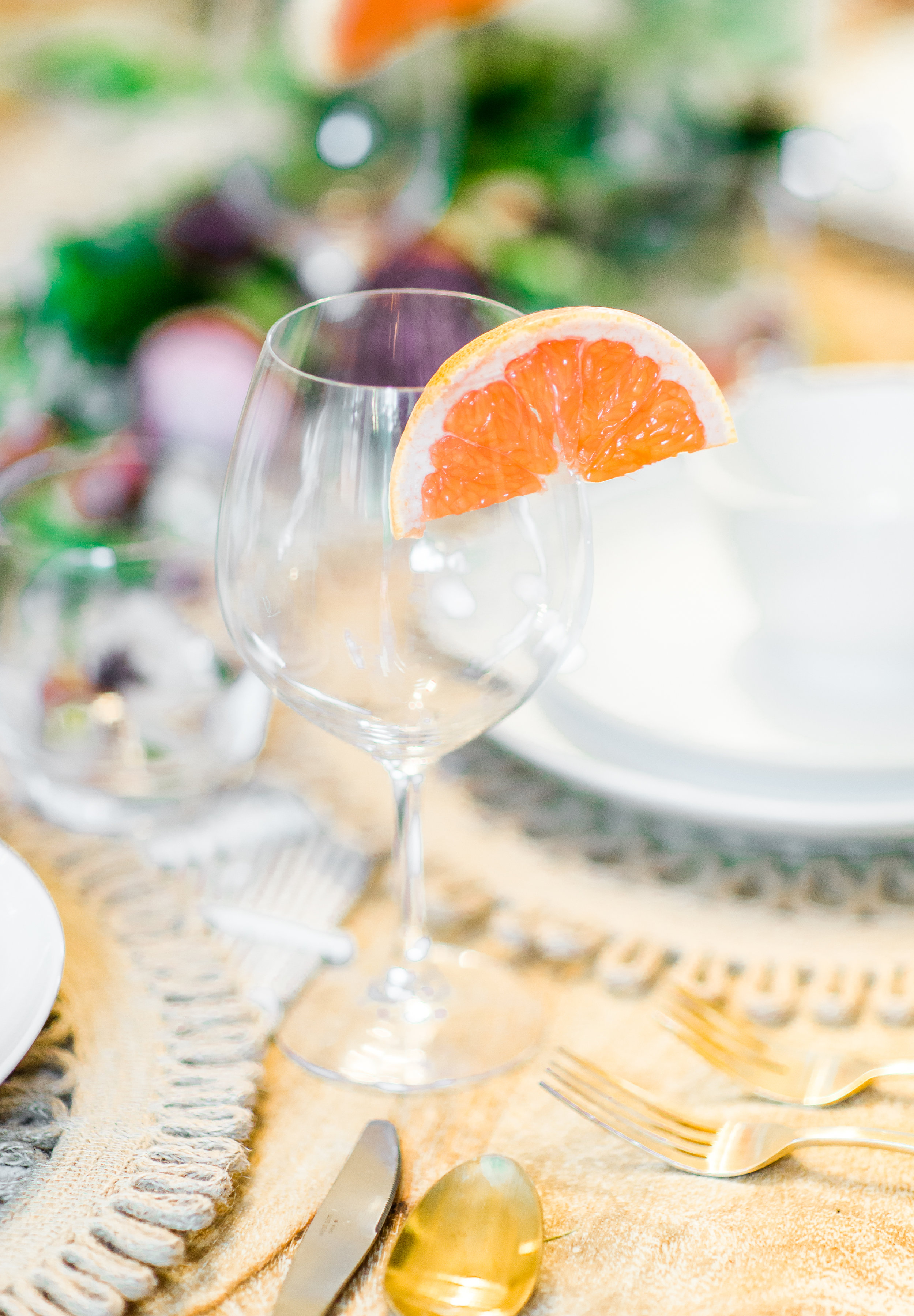 Like most parties, we hit a snag along the way, and the skies opened up just before the summer brunch festivities. A little rain certainly wasn't going to stop us, so we moved the brunch festivities into our dining room, and thanks to plenty of fresh fruit and flowers, plus wine, we had a bright Summer brunch in the comfort of our dining room.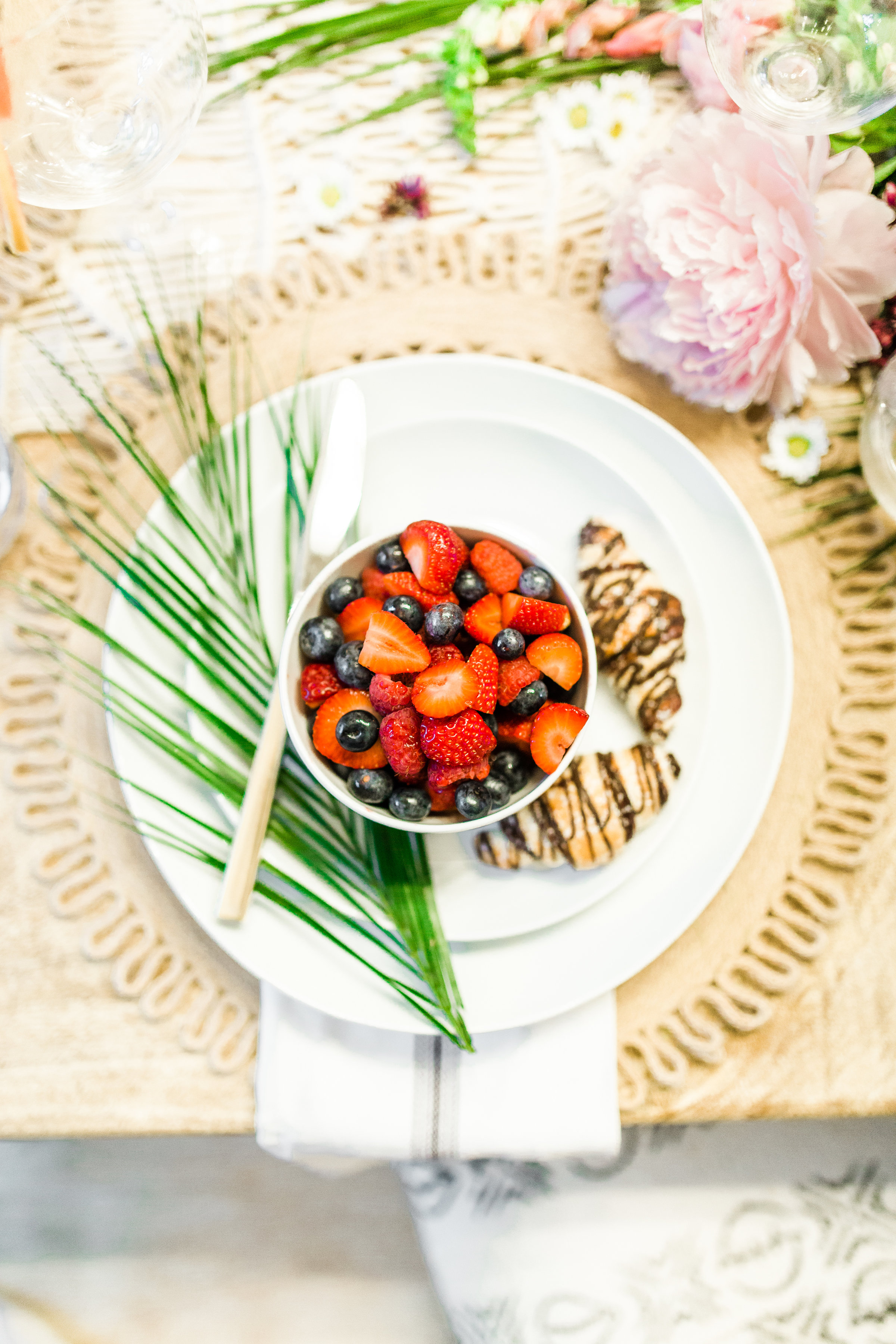 5 Steps to An Easy and Chic Summer Brunch
| 1

 |

Send an invite.

It doesn't matter if it's a card, an evite, a quick email – just send a simple invitation to your summer brunch. The invitation feels all the more special and thoughtful, and will elevate your little gathering from a simple get-together to a bonafide excuse to celebrate and something all of your guests will look forward to, even if it's just a few days away.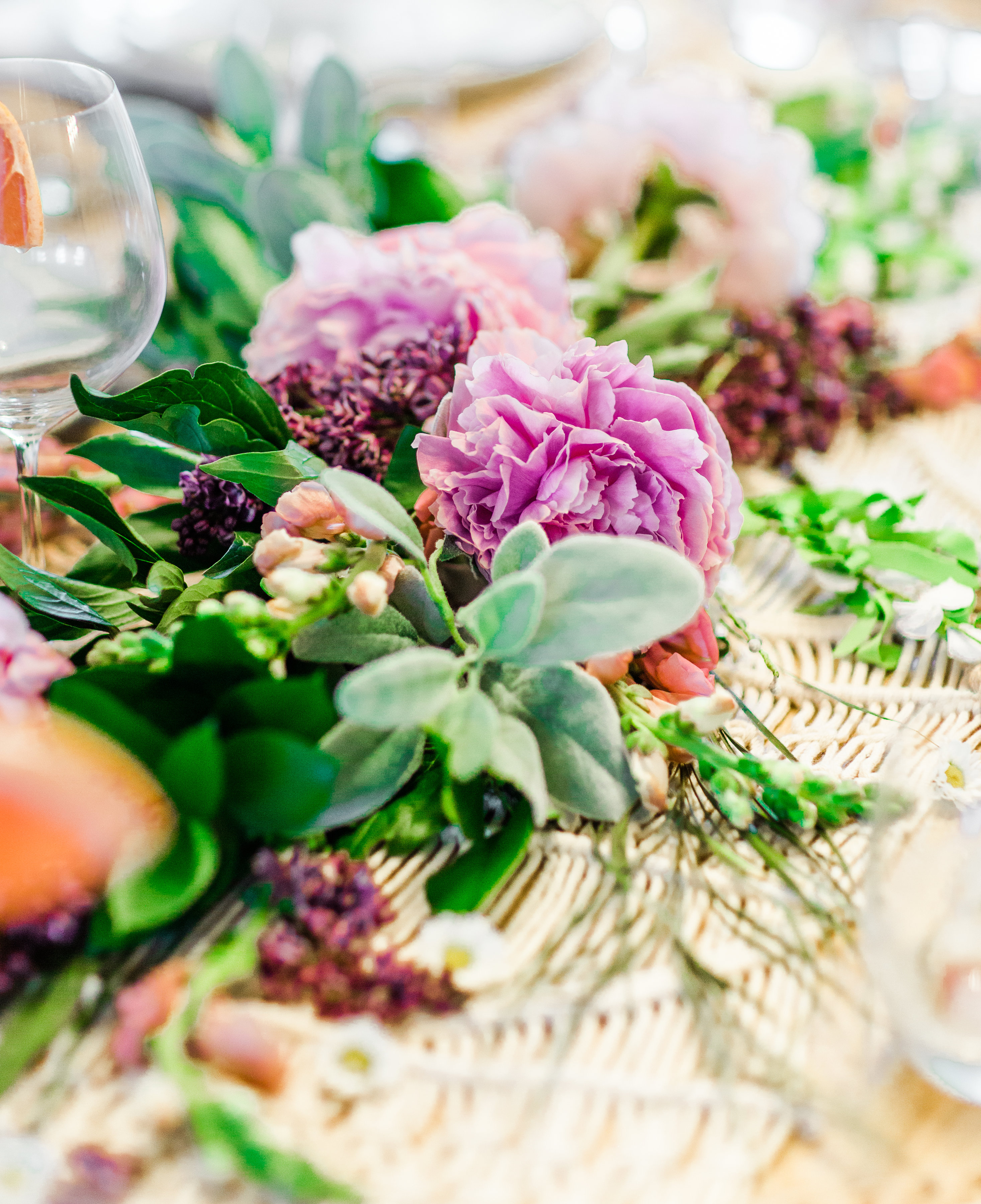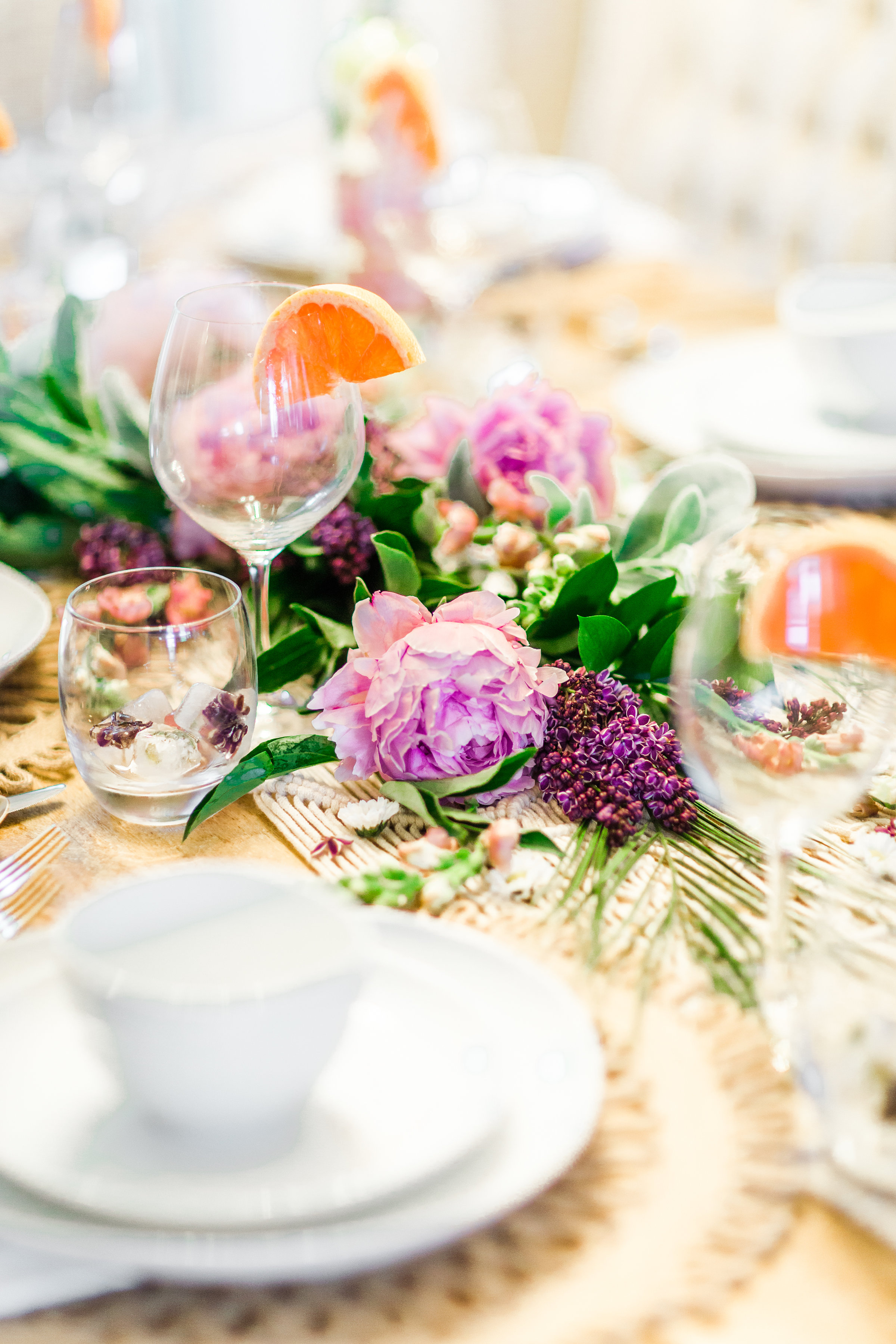 | 2

 | Use fresh flowers

.

Whether it's a vase of flowers, a simple centerpiece, or a table runner covered in loose flowers (one of my favorite ways to decorate a table!), adding even the smallest touch of fresh flowers gives life to any gathering.

I played off of the palm leaf design and bright pinks of the Ecco Domani Pinot Grigio x Christian Siriano Designer Limited Edition Label for this summer brunch, and pulled in plenty of fresh greenery, lush peonies (when they're in season, I can't get enough!), white aster flowers, and lilacs to add a pop of purple. Between the lilacs and peonies, our entire dining room smelled incredible. I was able to snag everything at the grocery store, making my flower-hunting expedition extra easy.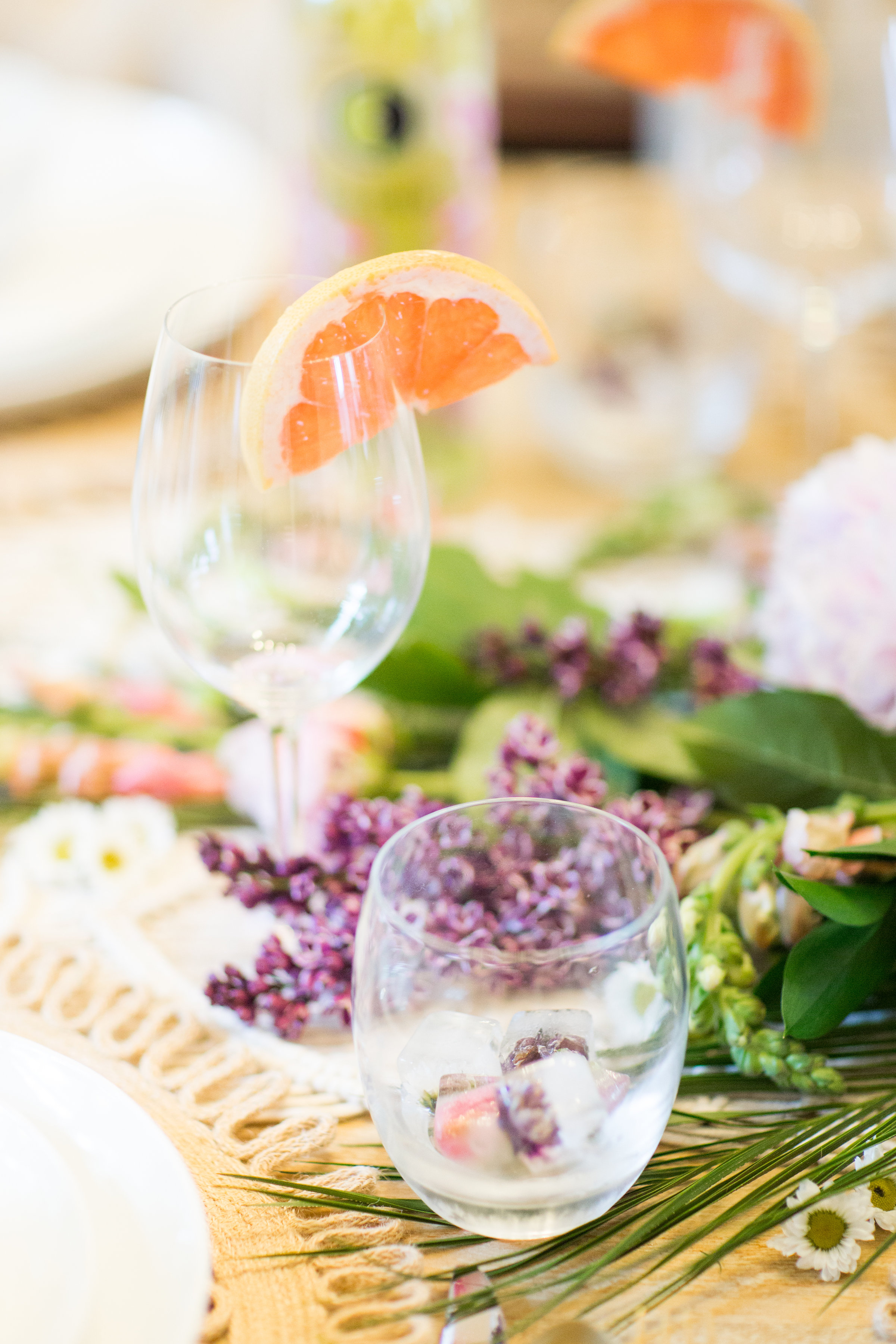 | 3

 | Sneak in simple, yet elegant touches

.

You'd be amazed at how a simple, sweet afterthought may really add such a beautiful note to your gathering. At the last minute, I grabbed a grapefruit at the grocery store, sliced it up, and set a slice on the rim of each wine glass. The simple burst of citrus added a major impact with color and brightness and a bit of depth to our wine glasses.

I also made floral ice cubes by freezing water filled with a few of the smaller flowers in ice cube trays the night before. When guests sit down for our summer brunch, they'll be amazed at your attention to detail, even though floral ice cubes take all of two minutes to make the night or hours before a party. (See the full floral ice cube tutorial here.)

It's those little details that really make a party or gathering unforgettable.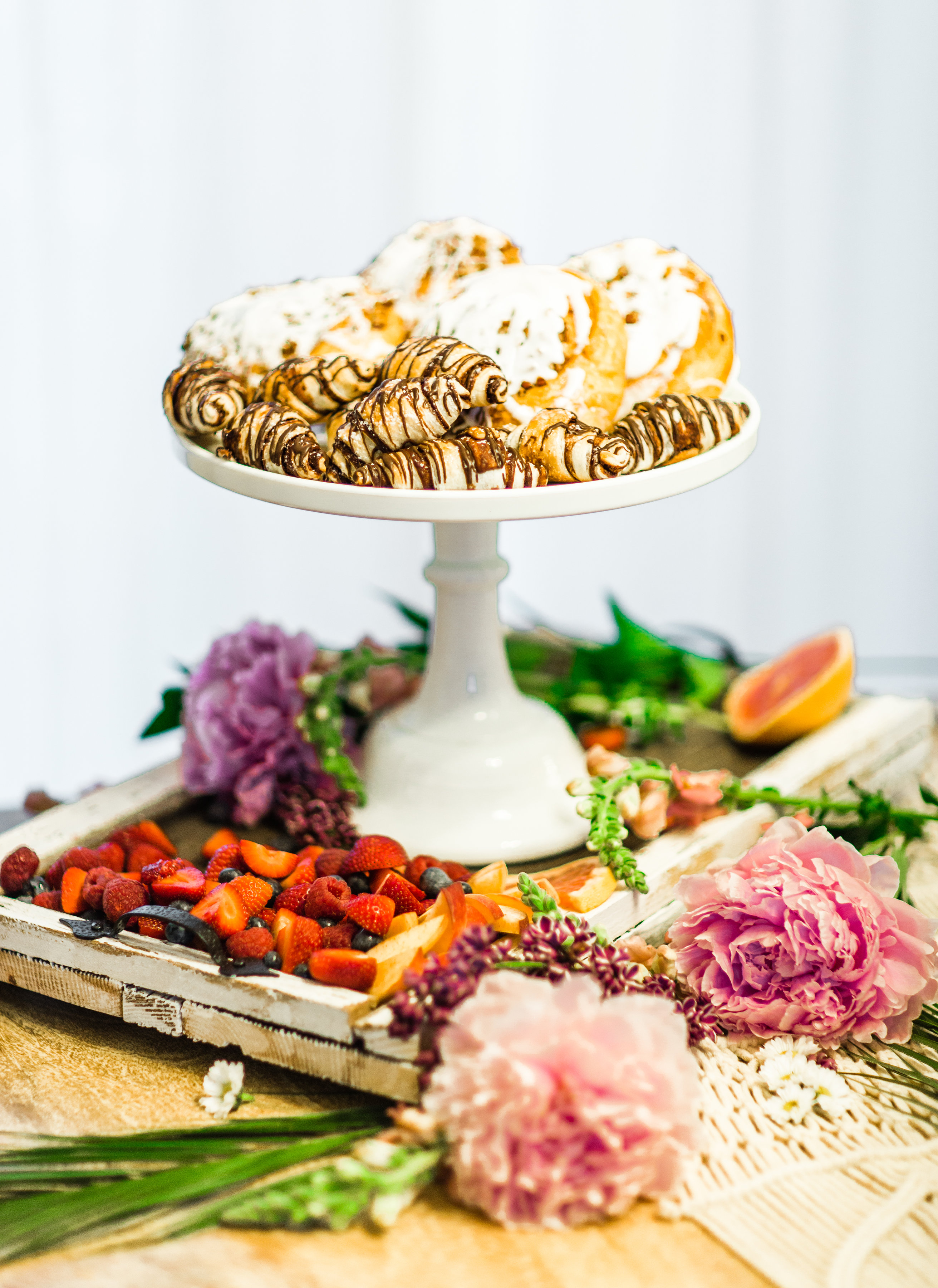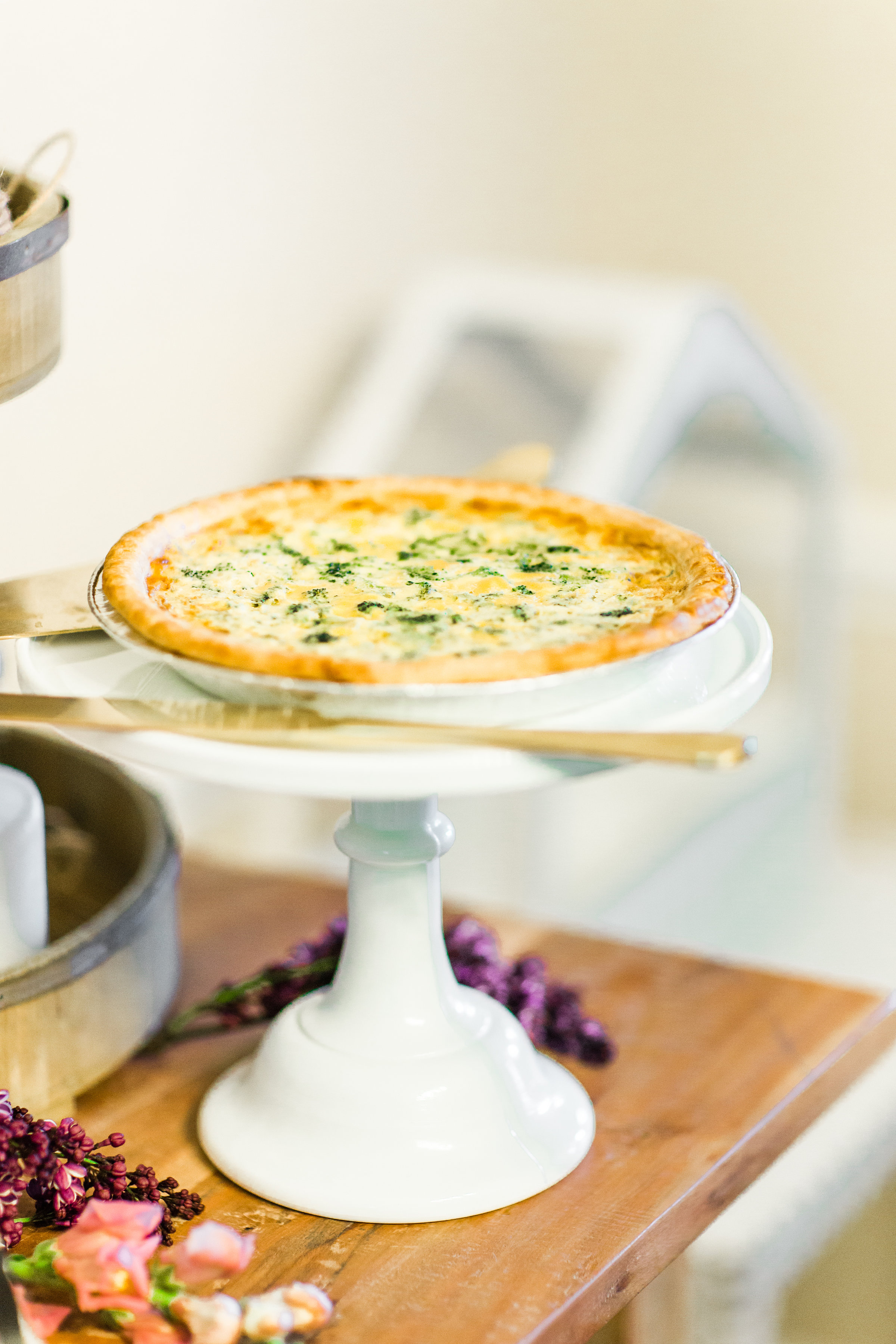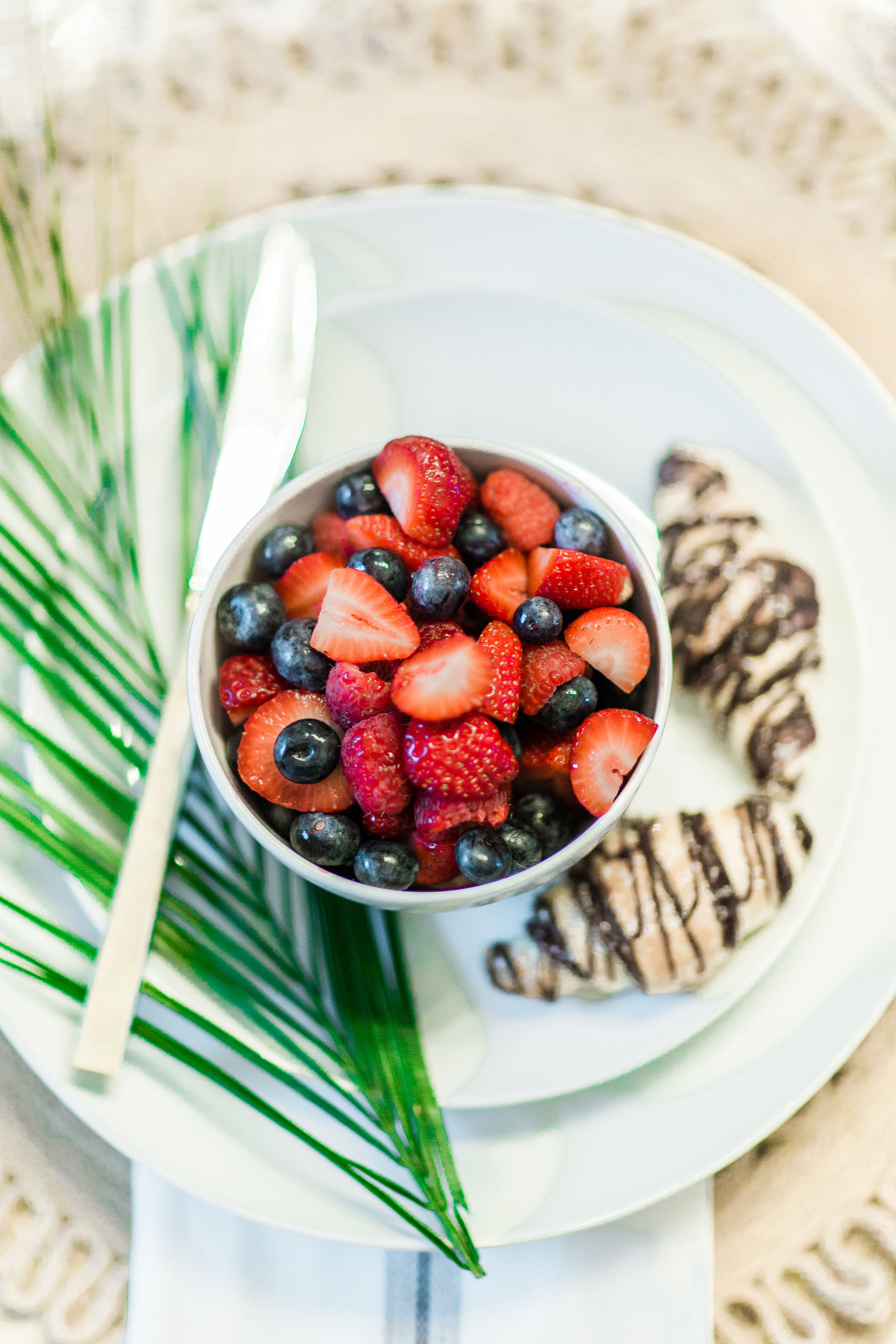 | 4

 | Keep the menu simple

.

The beauty of a breakfast or summer brunch is that you don't need a three-course meal to feed your guests and keep everyone happy. Cut up some fresh fruit, heat up a store-bought quiche, serve a few pastries from your favorite local bakery, and you've got brunch! Sometimes I'll mix it up with deviled eggs or my mom's famous recipe for baked crème brûlée french toast, but that one dish is the star of the show, and some fresh fruit on the side is plenty.

And trust me, brunch is ever-stylish and always a good idea.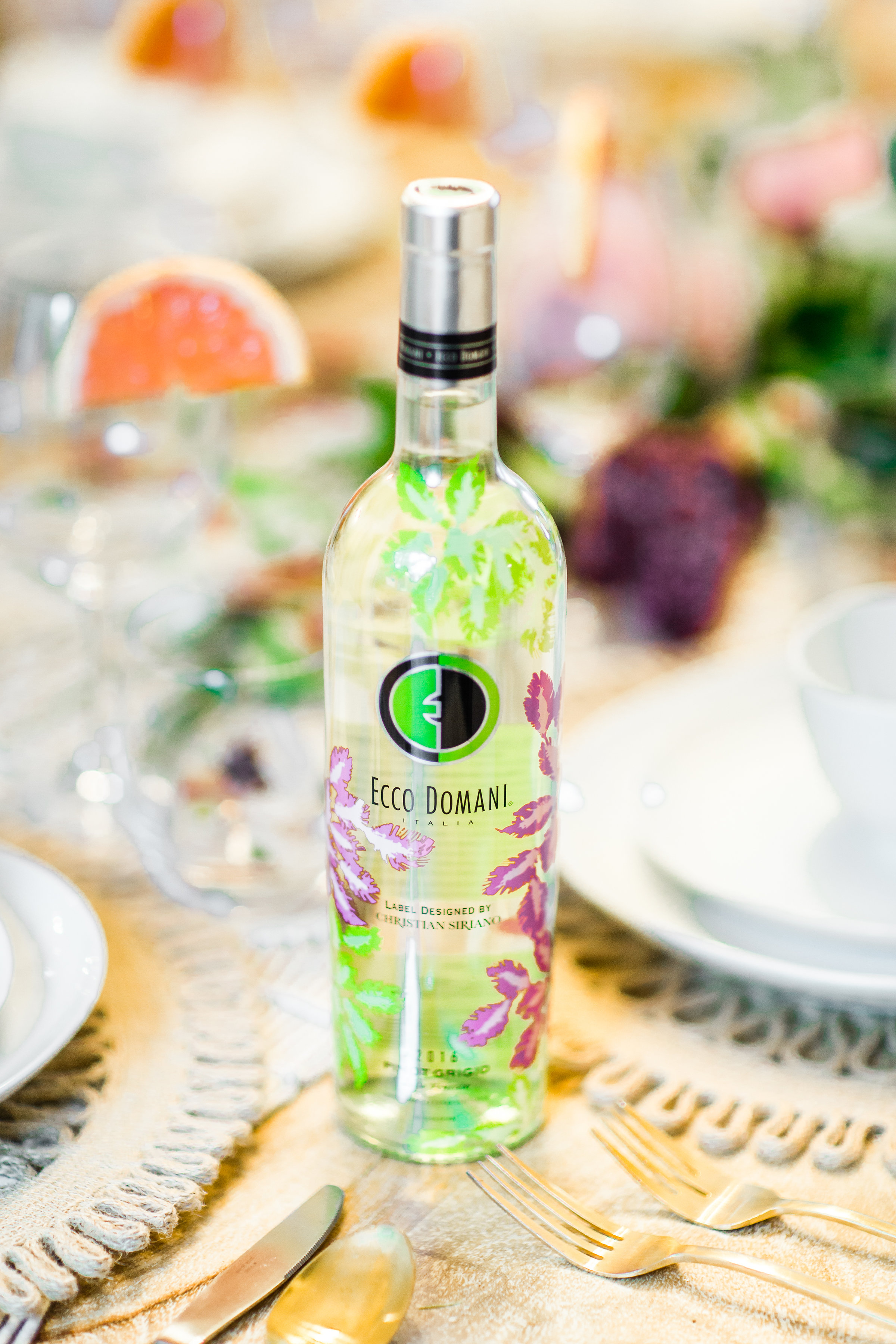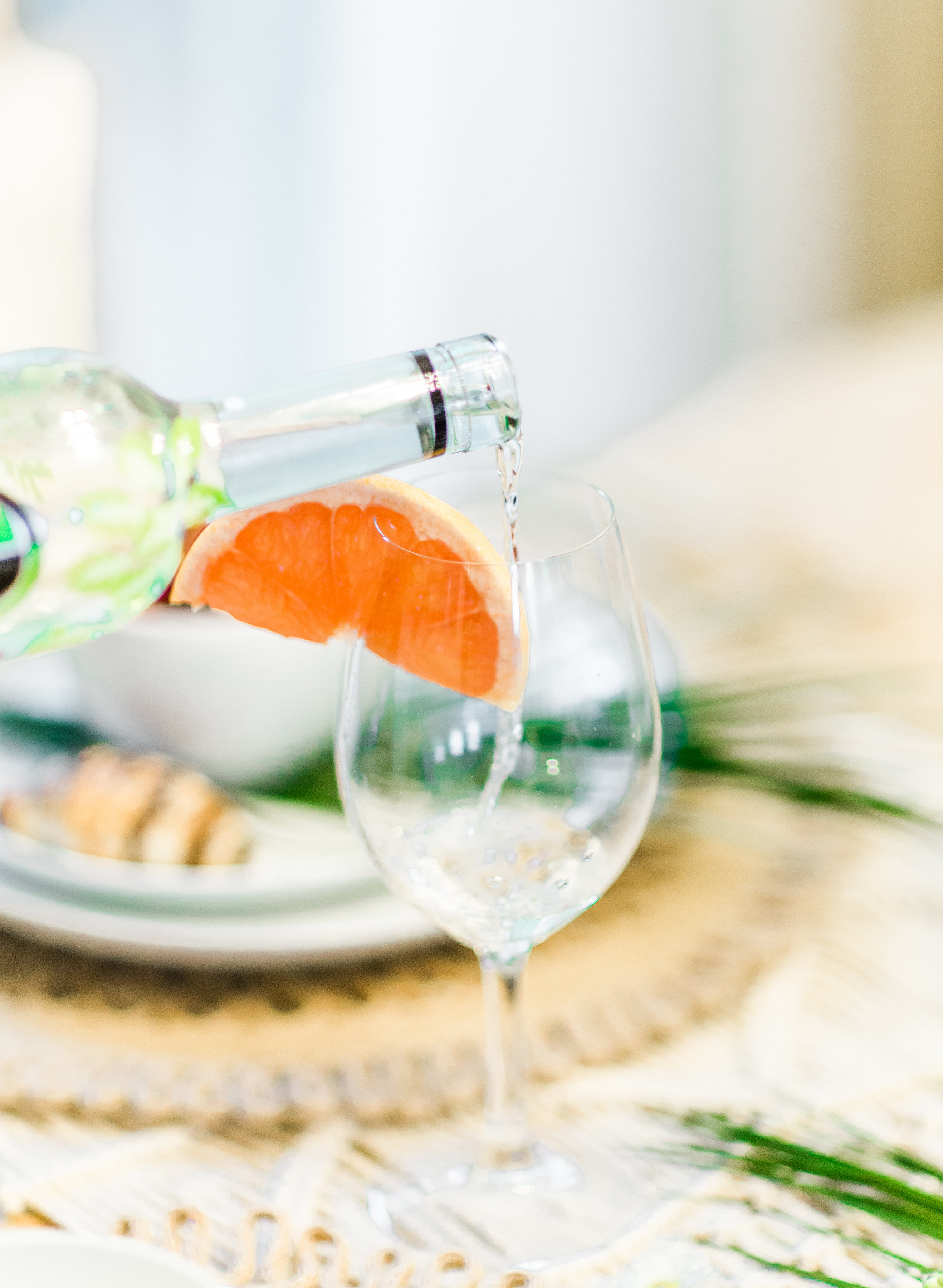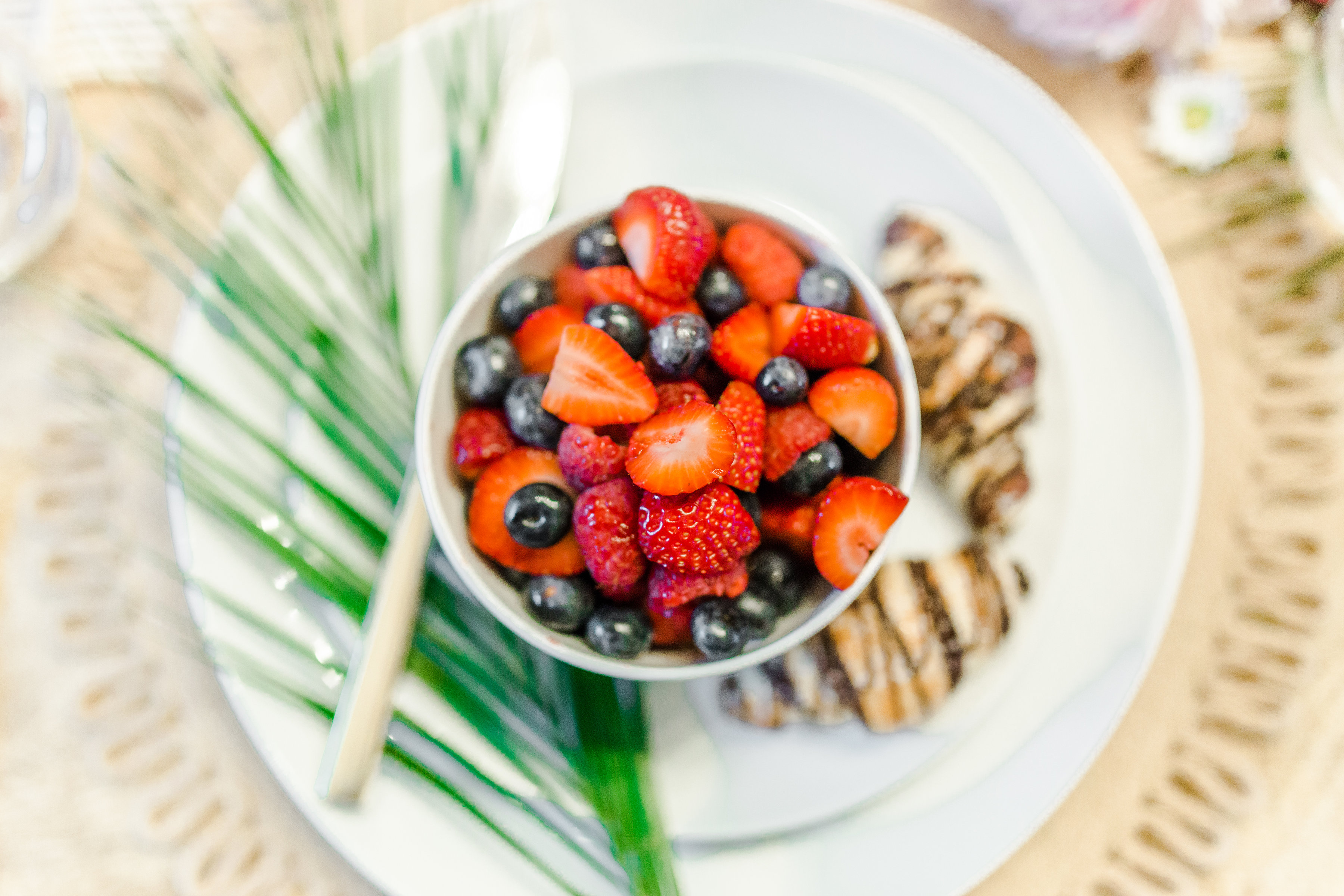 | 5

 | Remember to have fun

.

Enjoy! Keeping the menu easy should free up time to sit down, have a glass of wine, eat, and enjoy your summer brunch. There's nothing worse than spending half your party in the kitchen, fretting over the timing of hors d'oeuvres, ushering guests in and out, putting together dessert at the last minute, etc.

Revel in the fact that you can in fact throw an unforgettable event, with very few fussy details, and still have a fantastic time!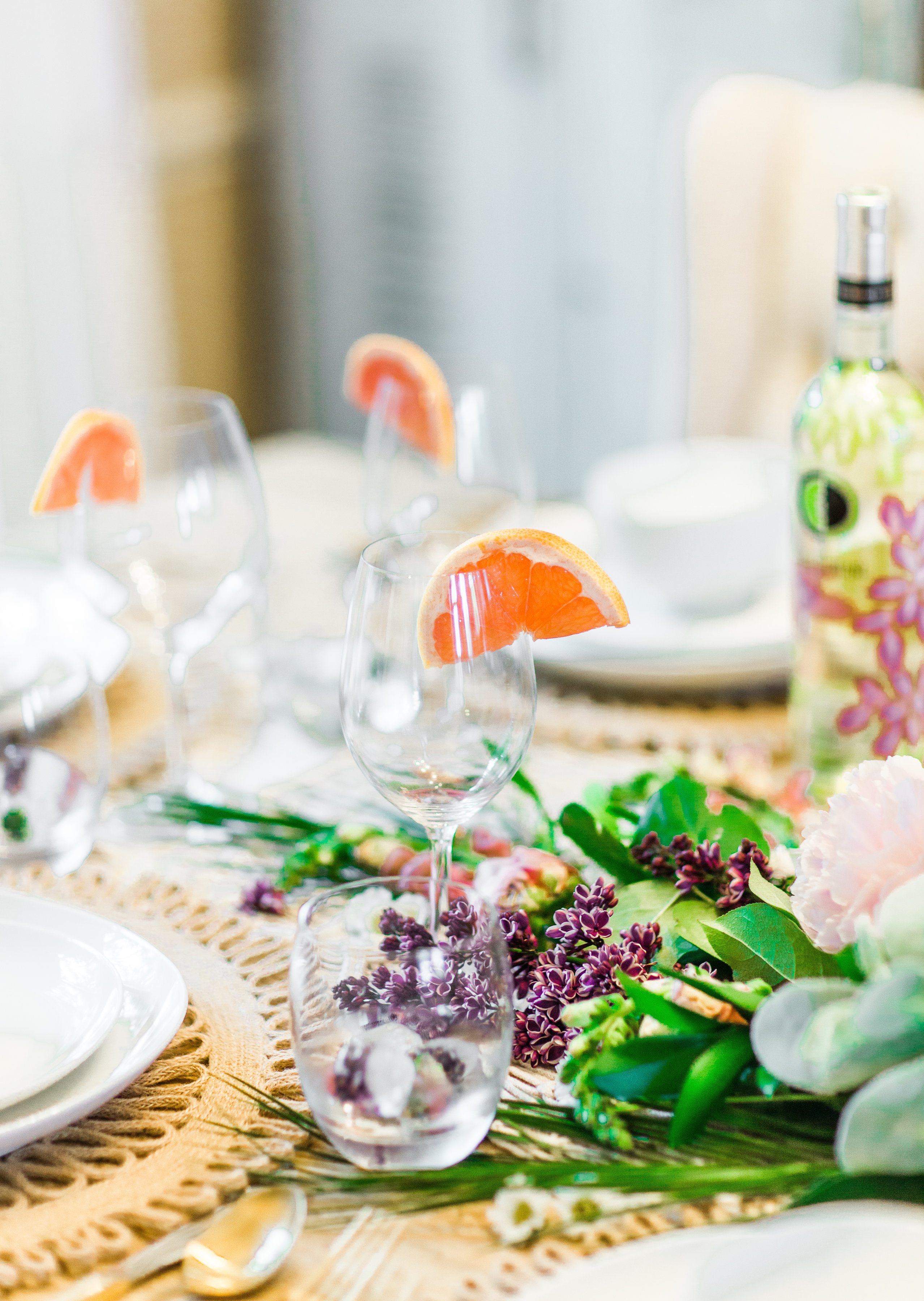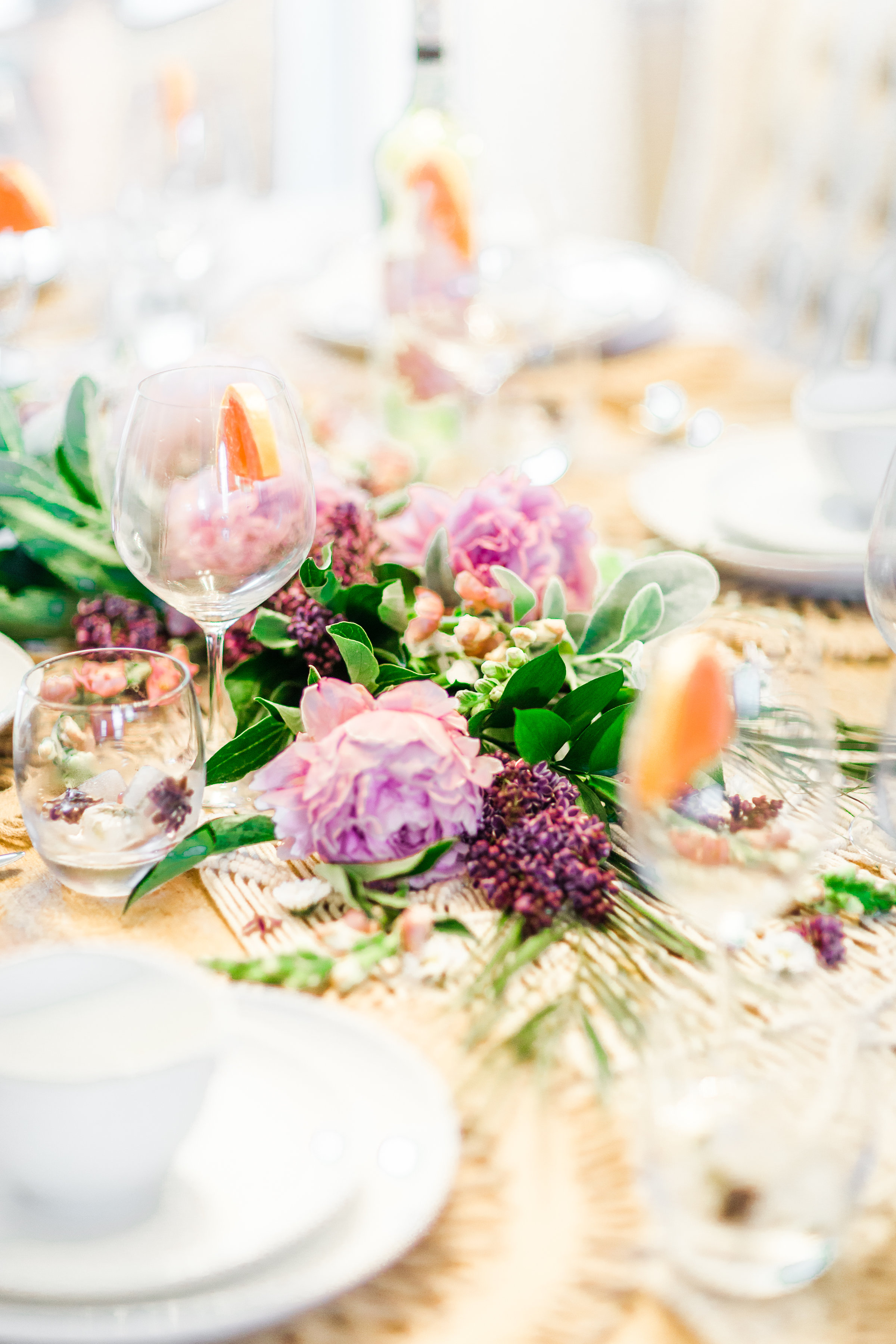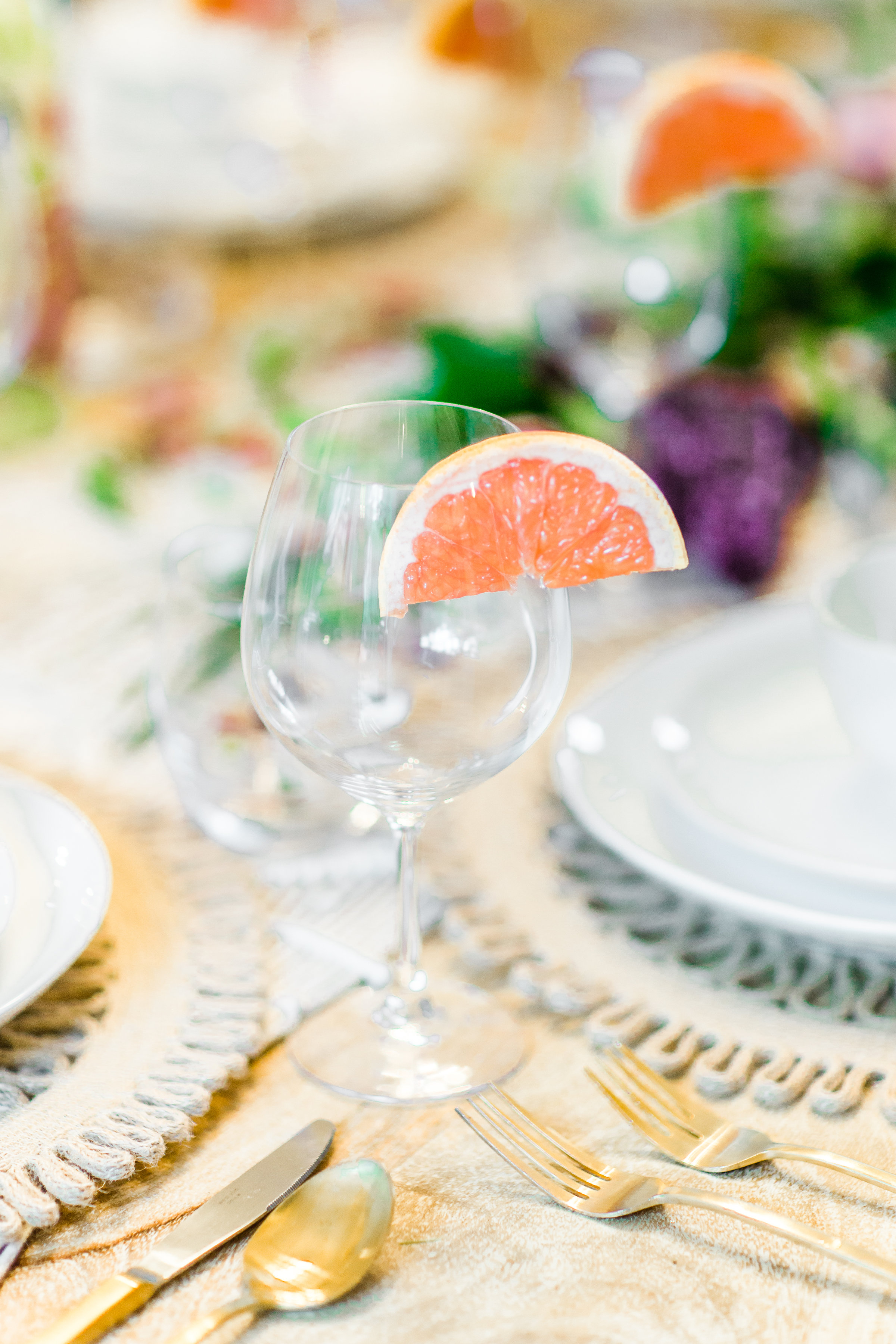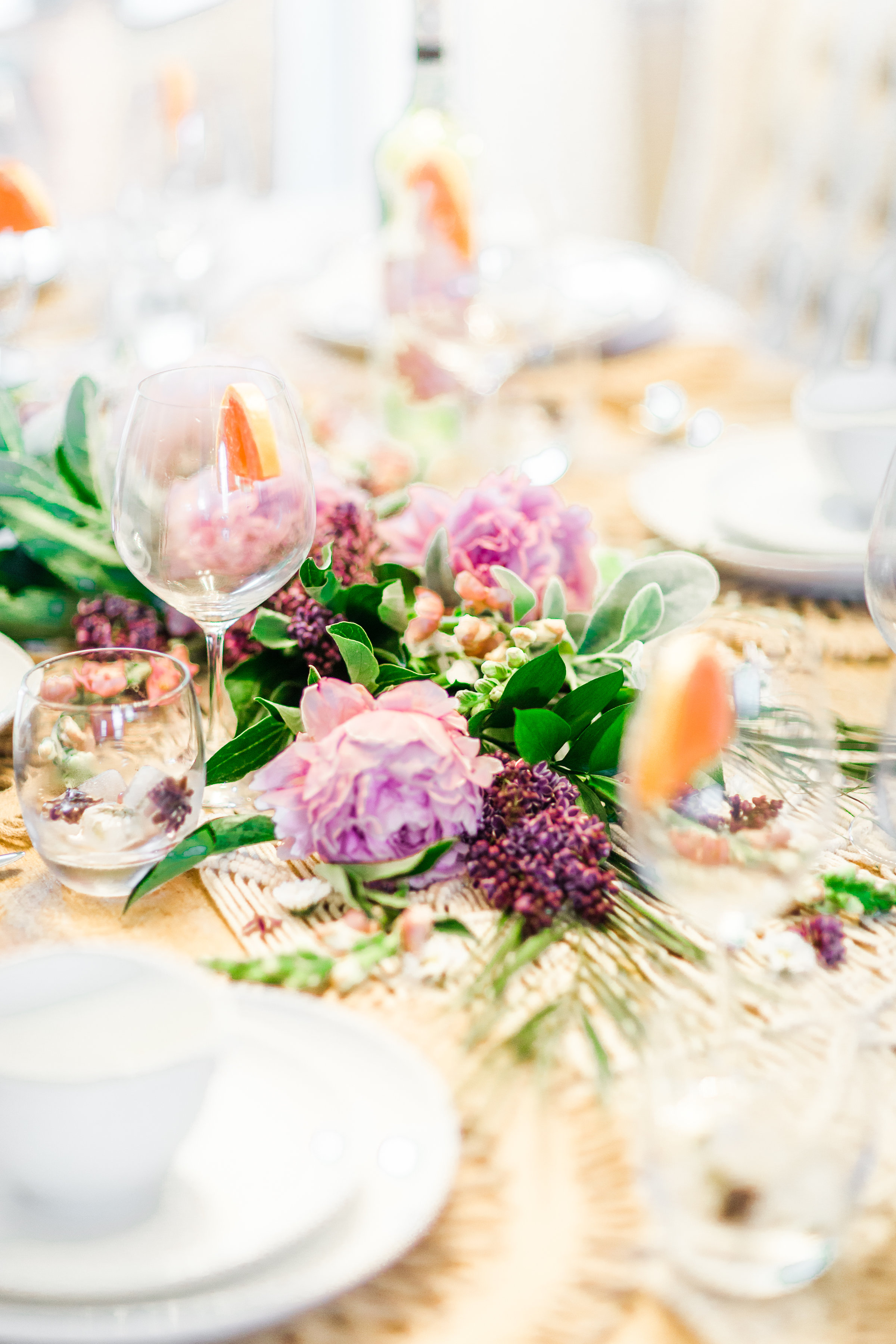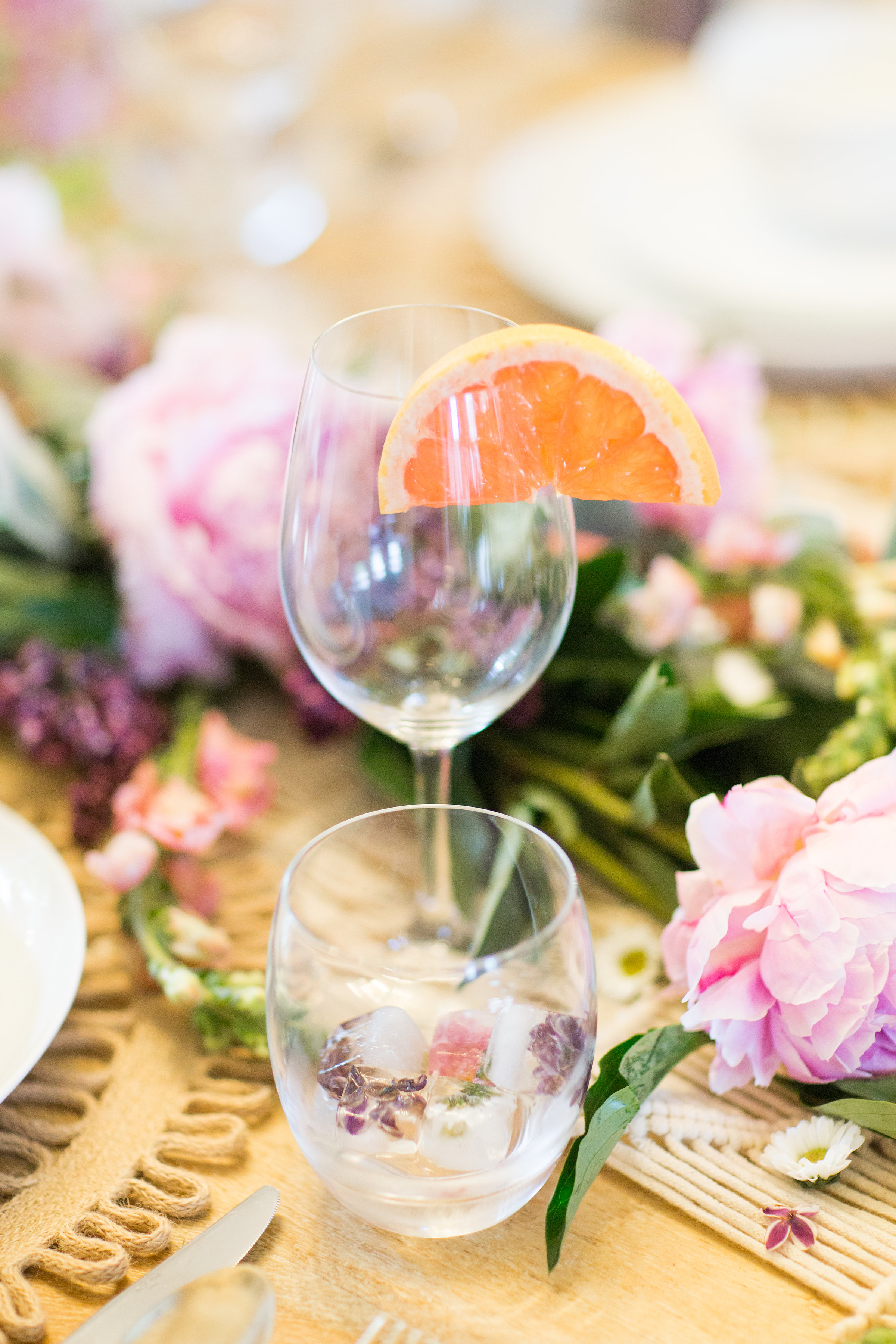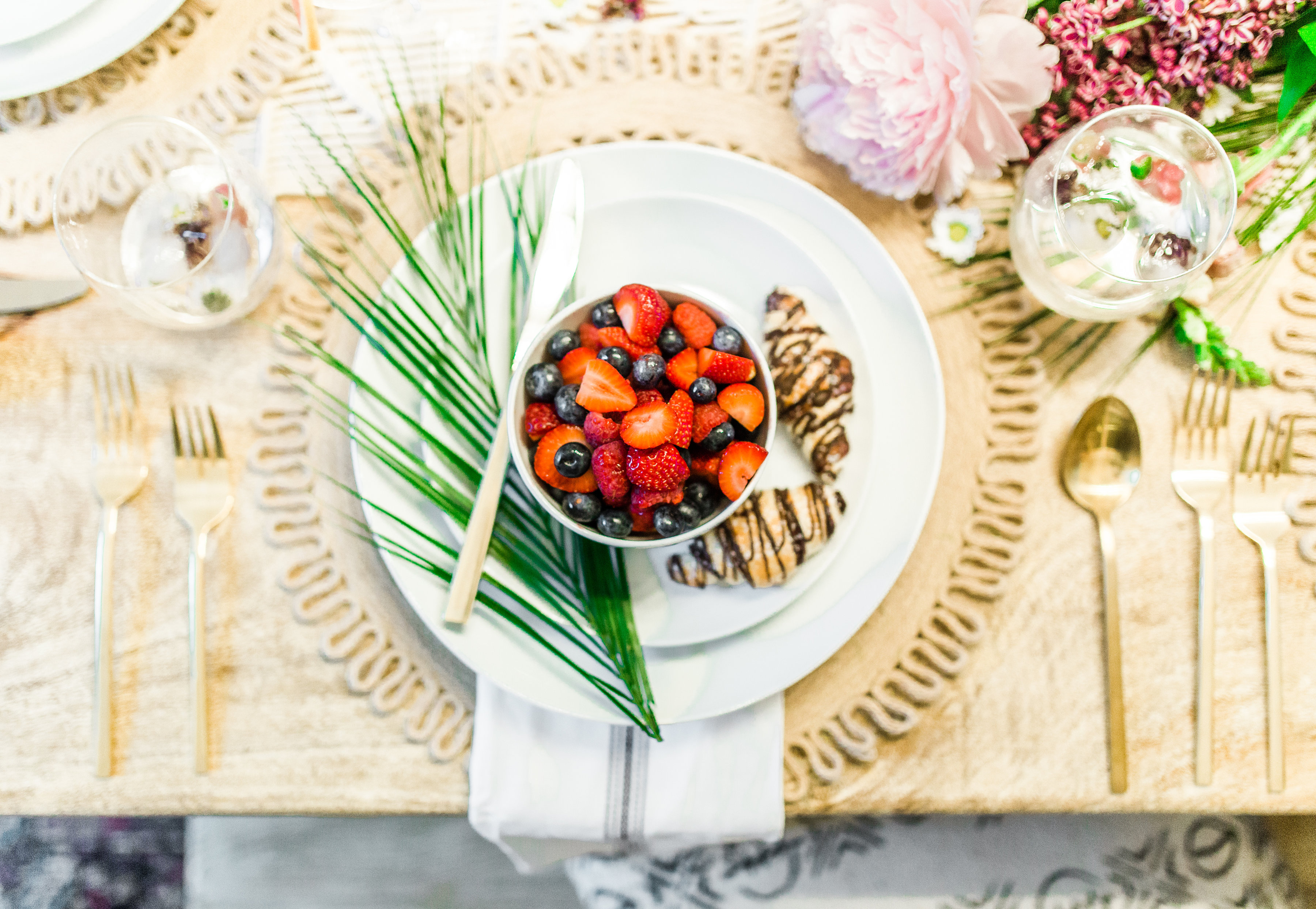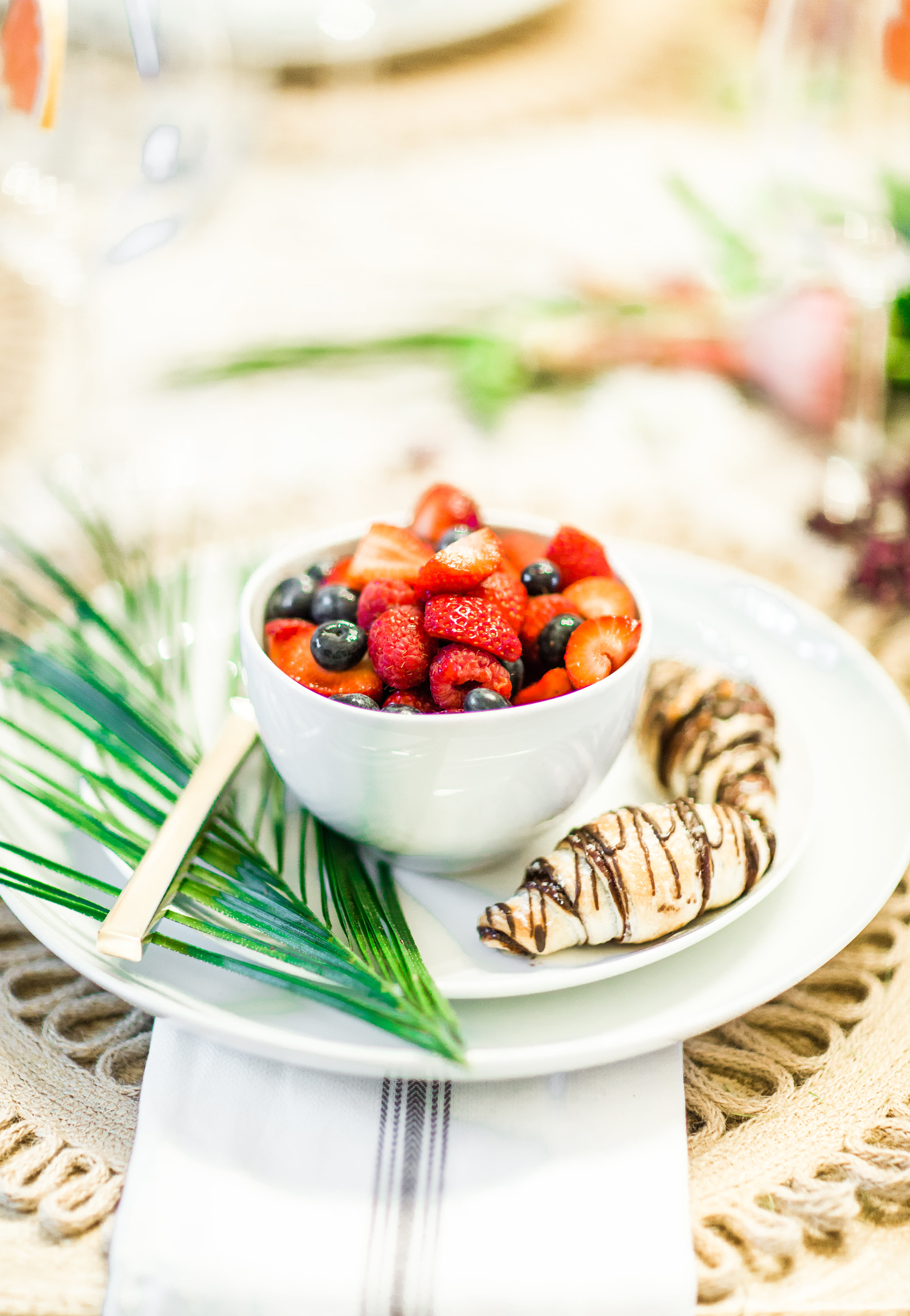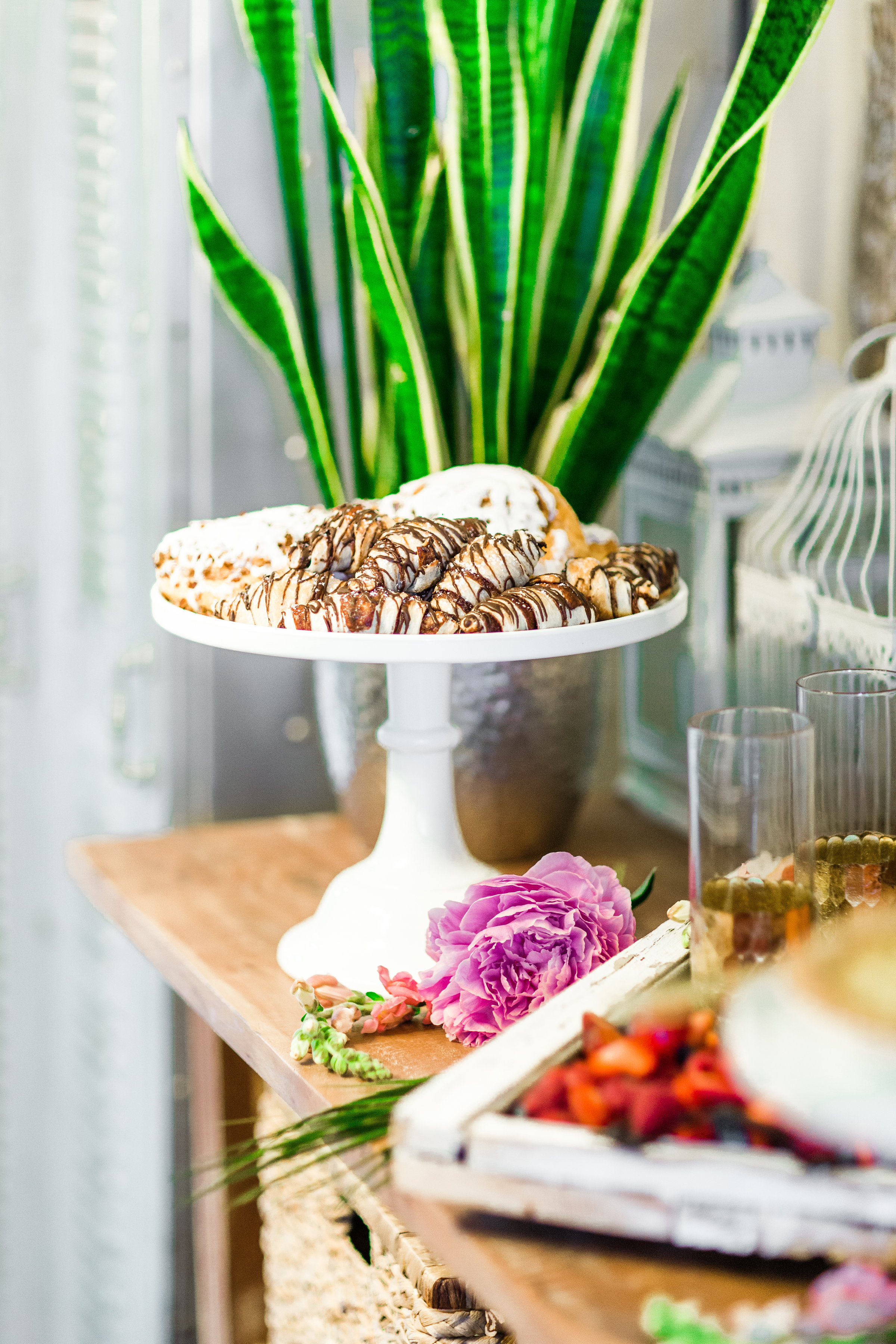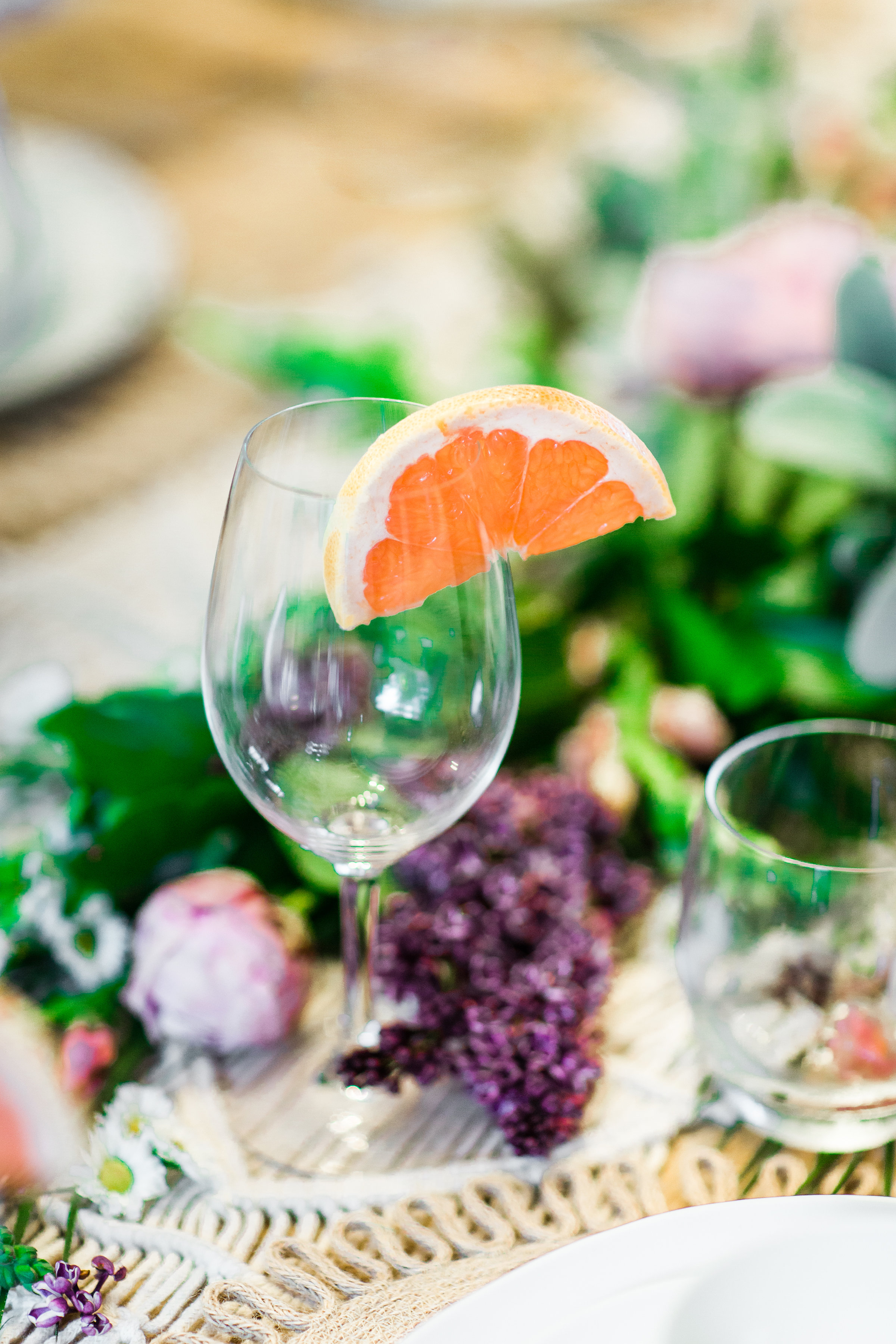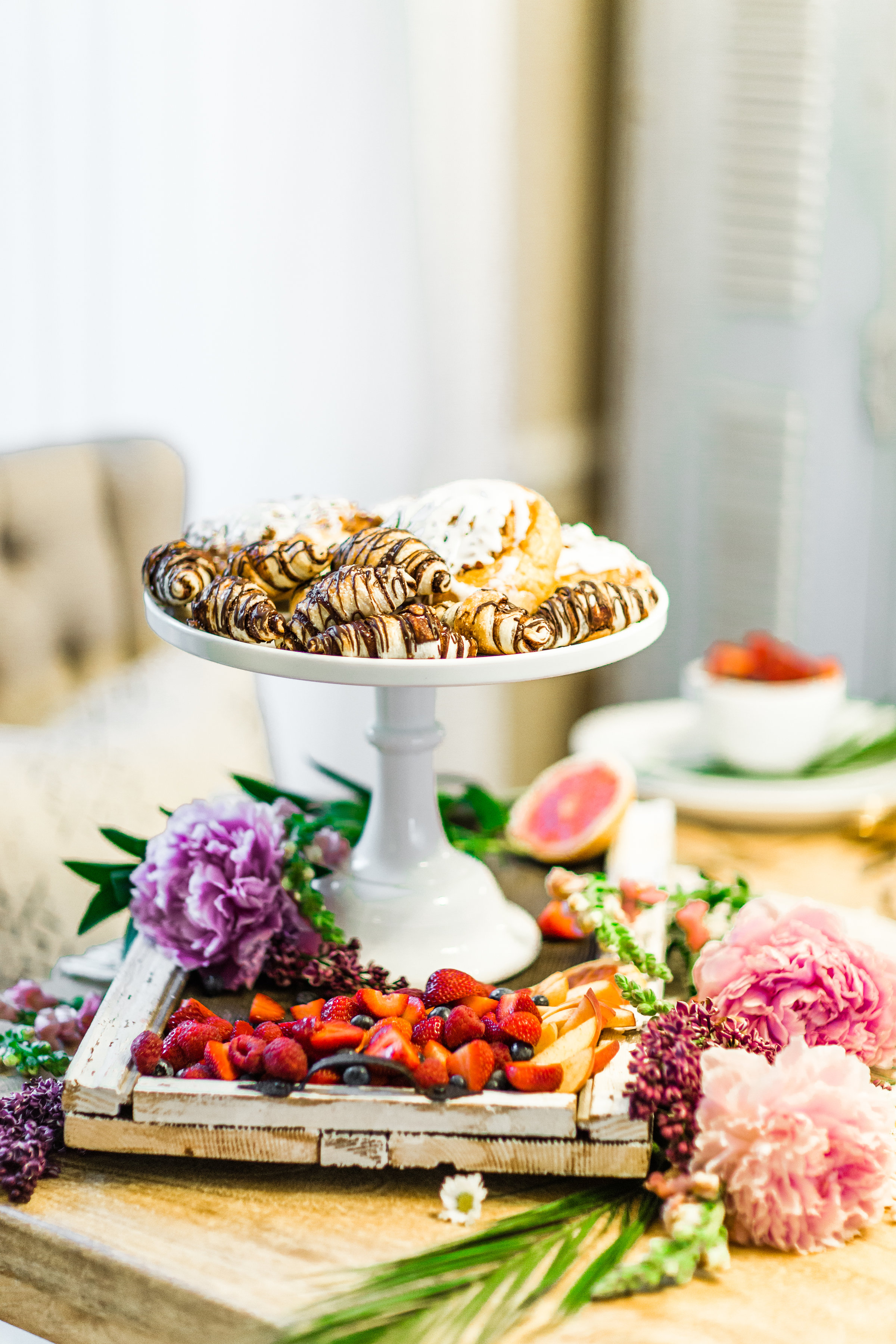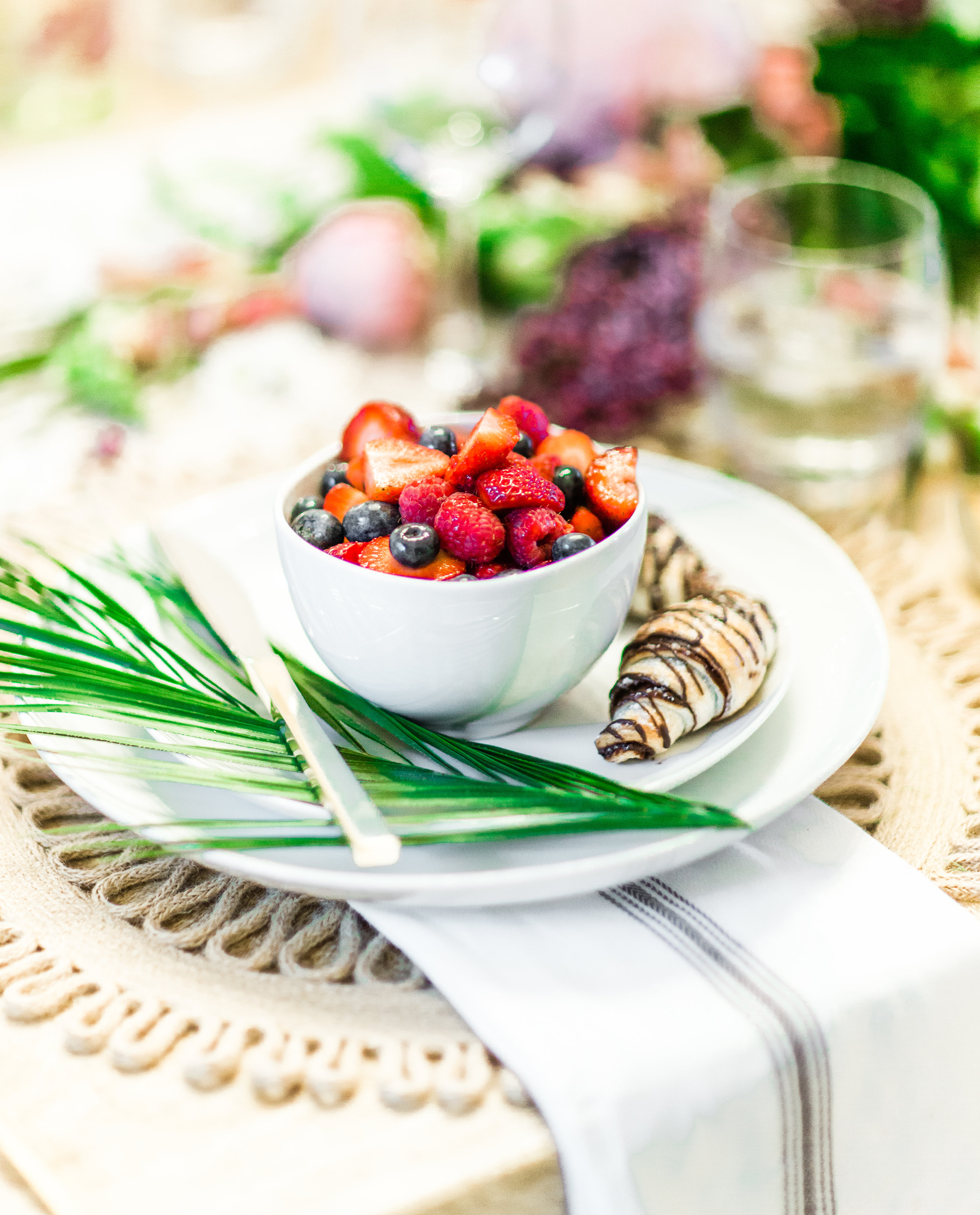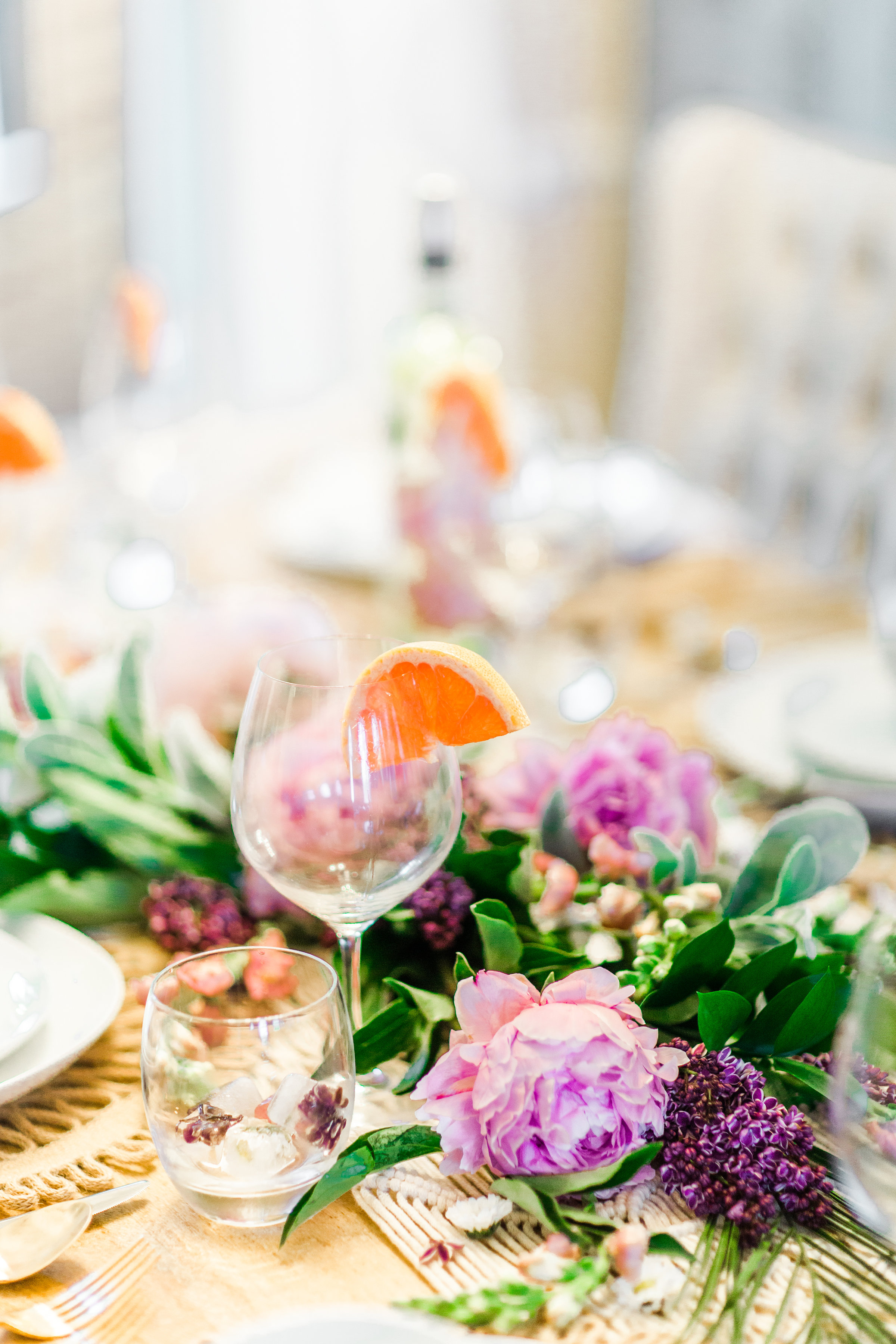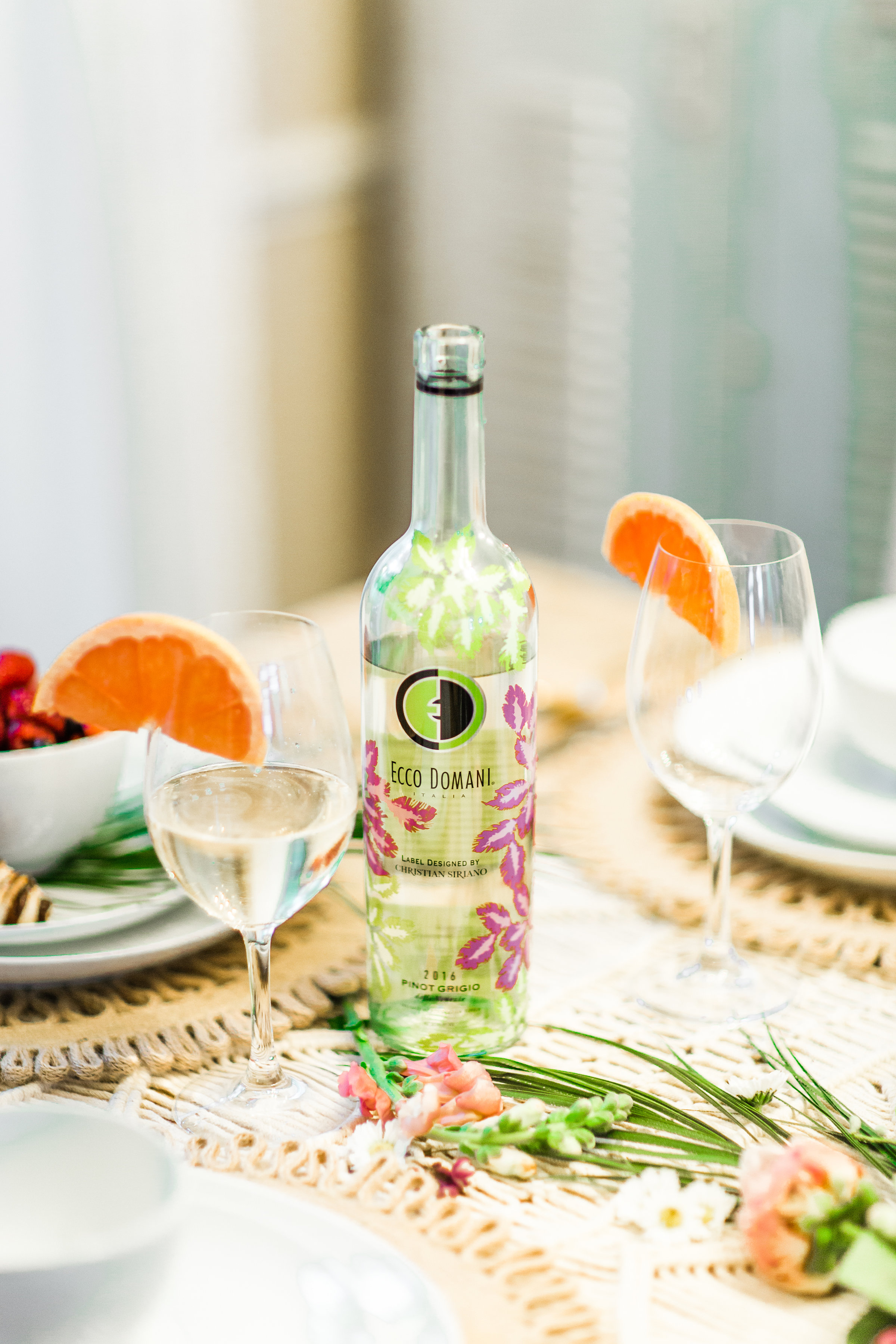 Loved this summer burnch? You can see more of our parties here.
Photos by Annie Watts Photography