This post has been sponsored by Hallmark. All thoughts and opinions are my own. Thank you so much for supporting the sponsors who help make Glitter, Inc. possible!
Whether you're wrapping gifts for Christmas, Hanukkah, or Kwanzaa, or some combination of the holidays, you probably have a pretty big list of friends and family to find and wrap gifts for this holiday season. To take the guessing game out of gift wrapping, I'm sharing 4 simple (and beautiful) ways to wrap gifts that are my go-to methods.
I tend to geek out when it comes to my gift-wrapping. I'm always on the hunt for cute bags and wrapping paper rolls that match, but aren't too matchy-matchy, and plenty of gift-toppers and tags. Hallmark's Bows & Bits collection has it all – from pretty and preppy to DIY-inspired and hand-crafted designs, adorable gift bags, wrapping paper rolls that are actually all reversible (and cute on both sides), even pleather, fabric, and tinsel details.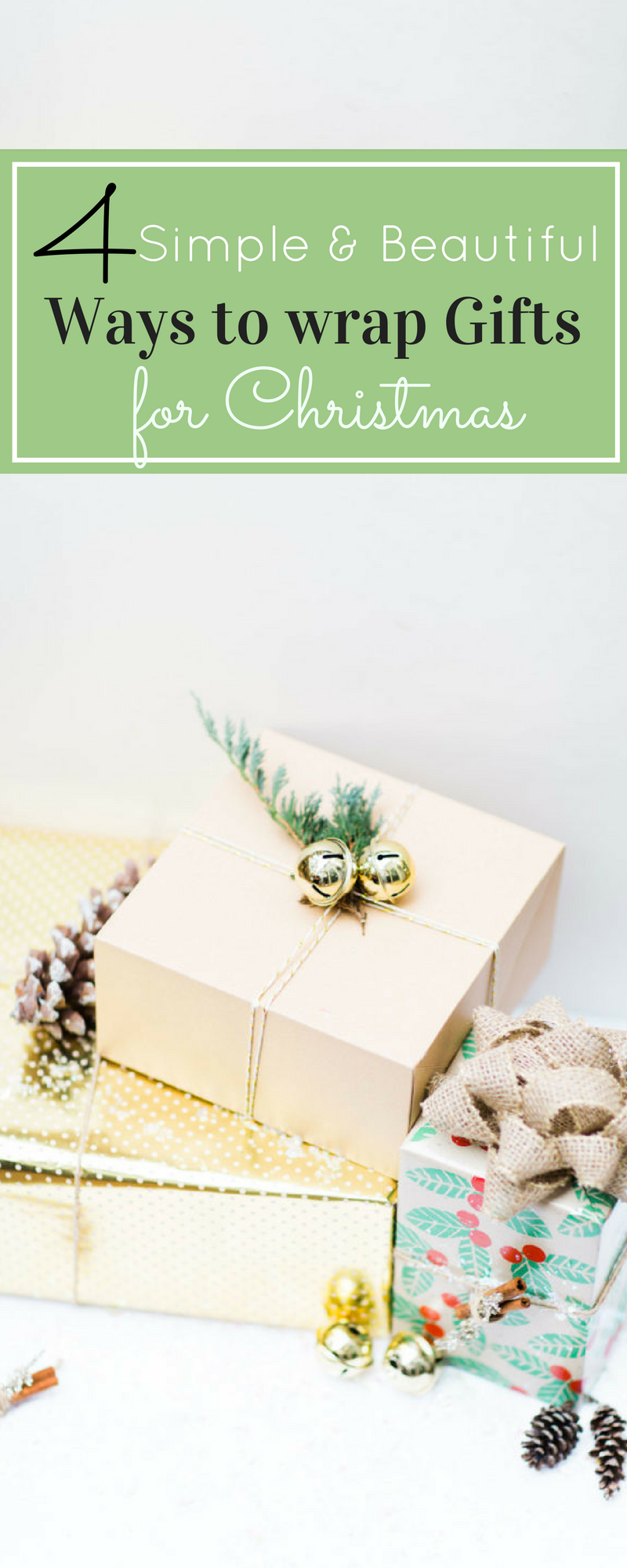 Now let's talk about my 4 favorite simple ways to wrap gifts …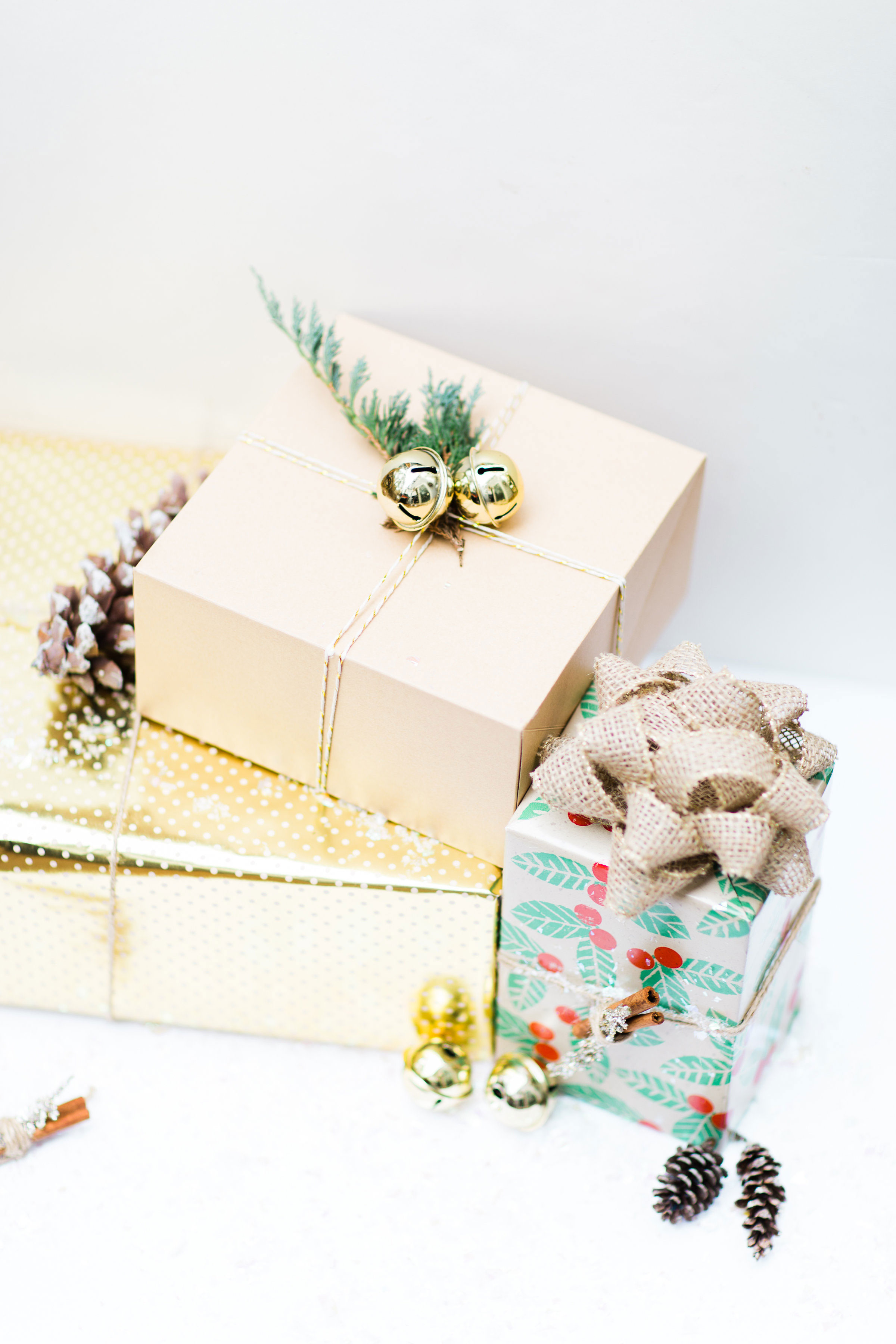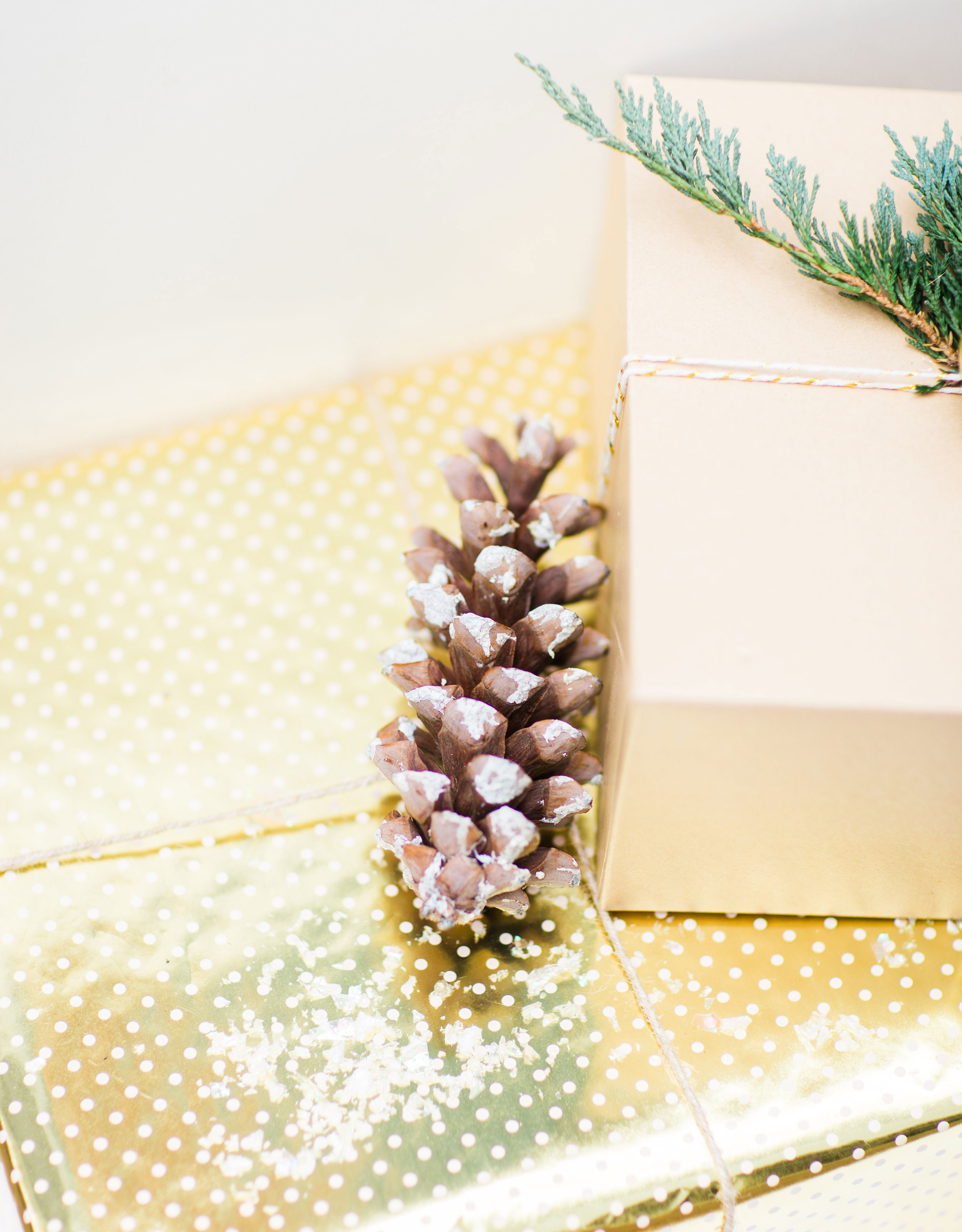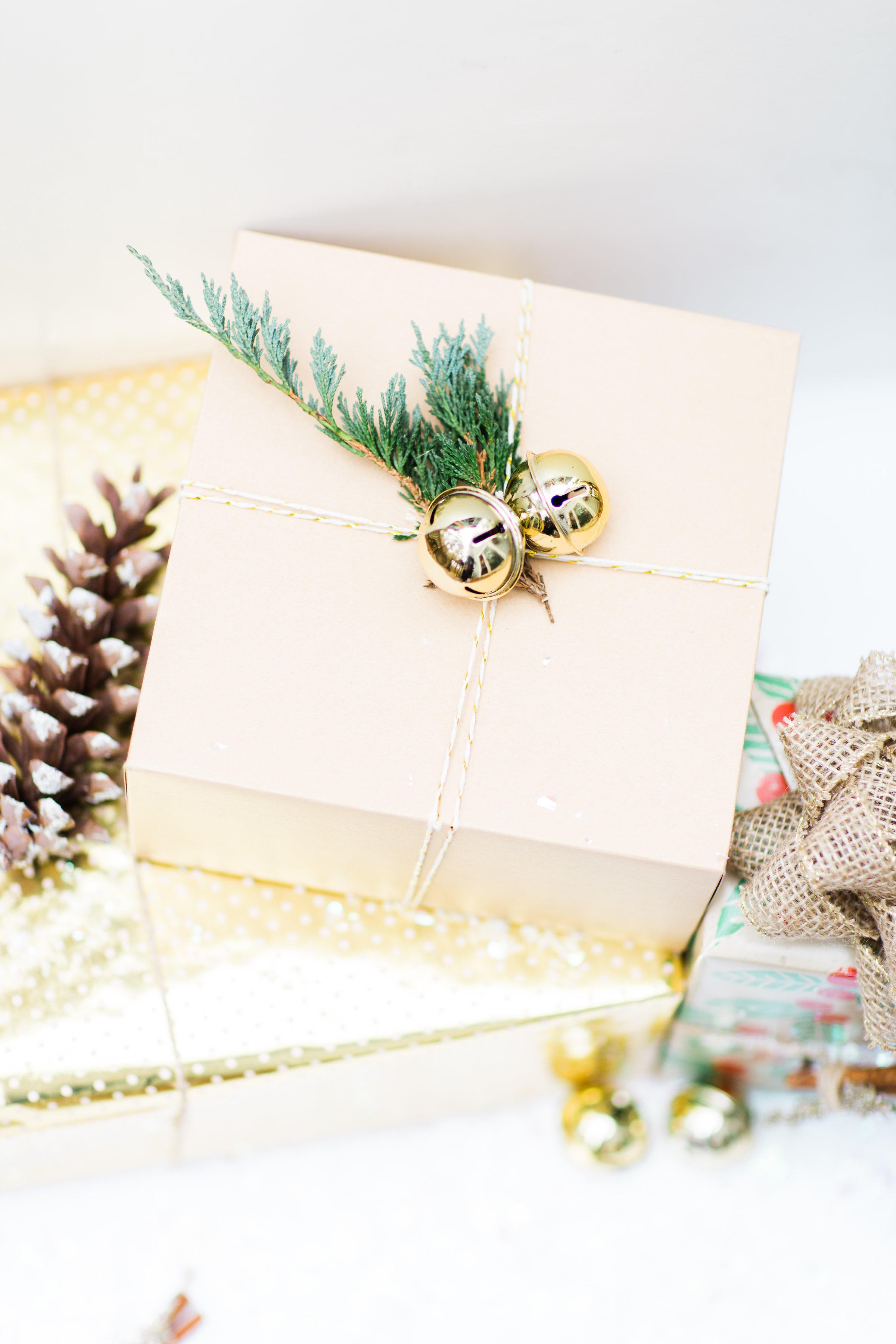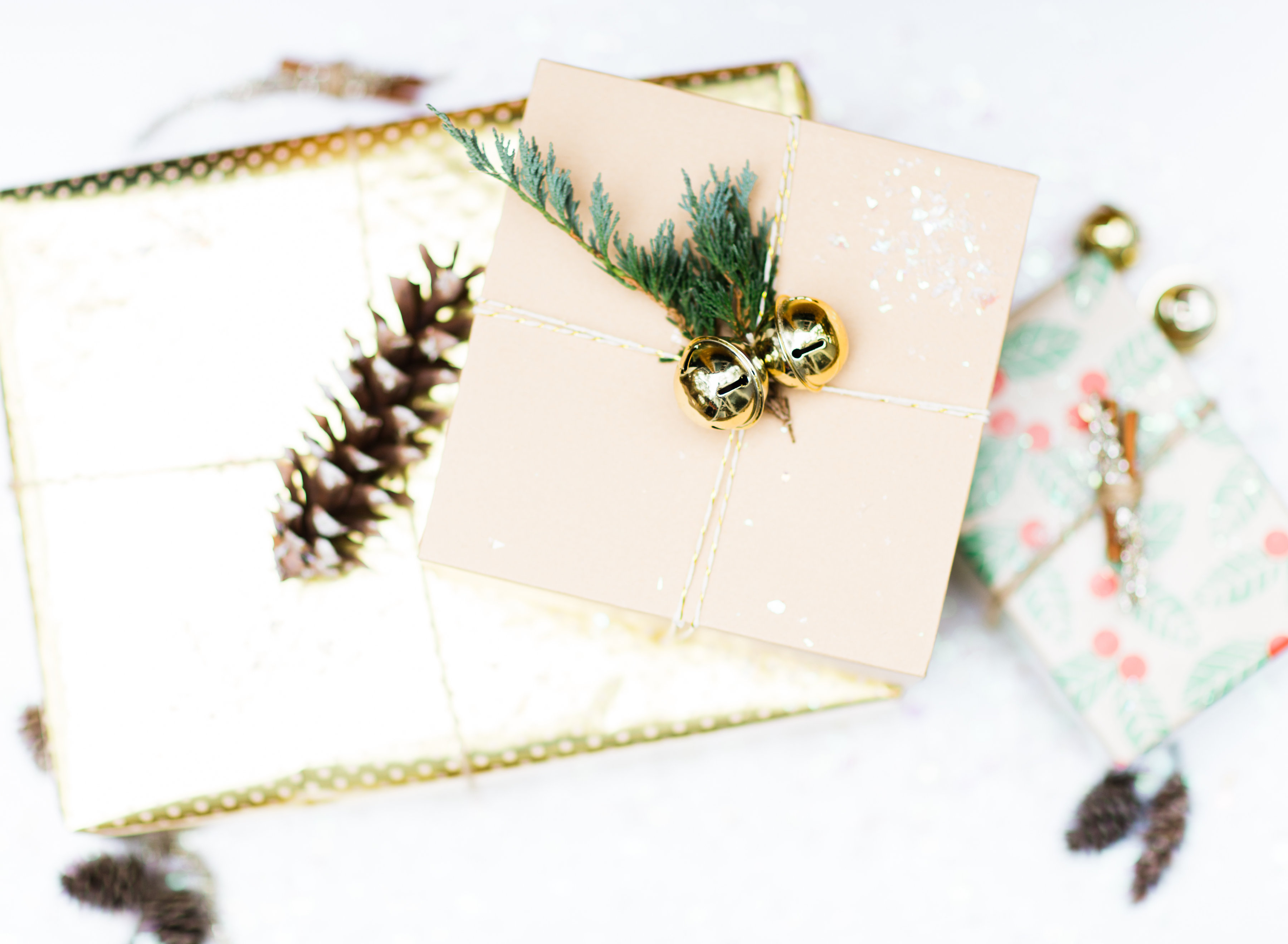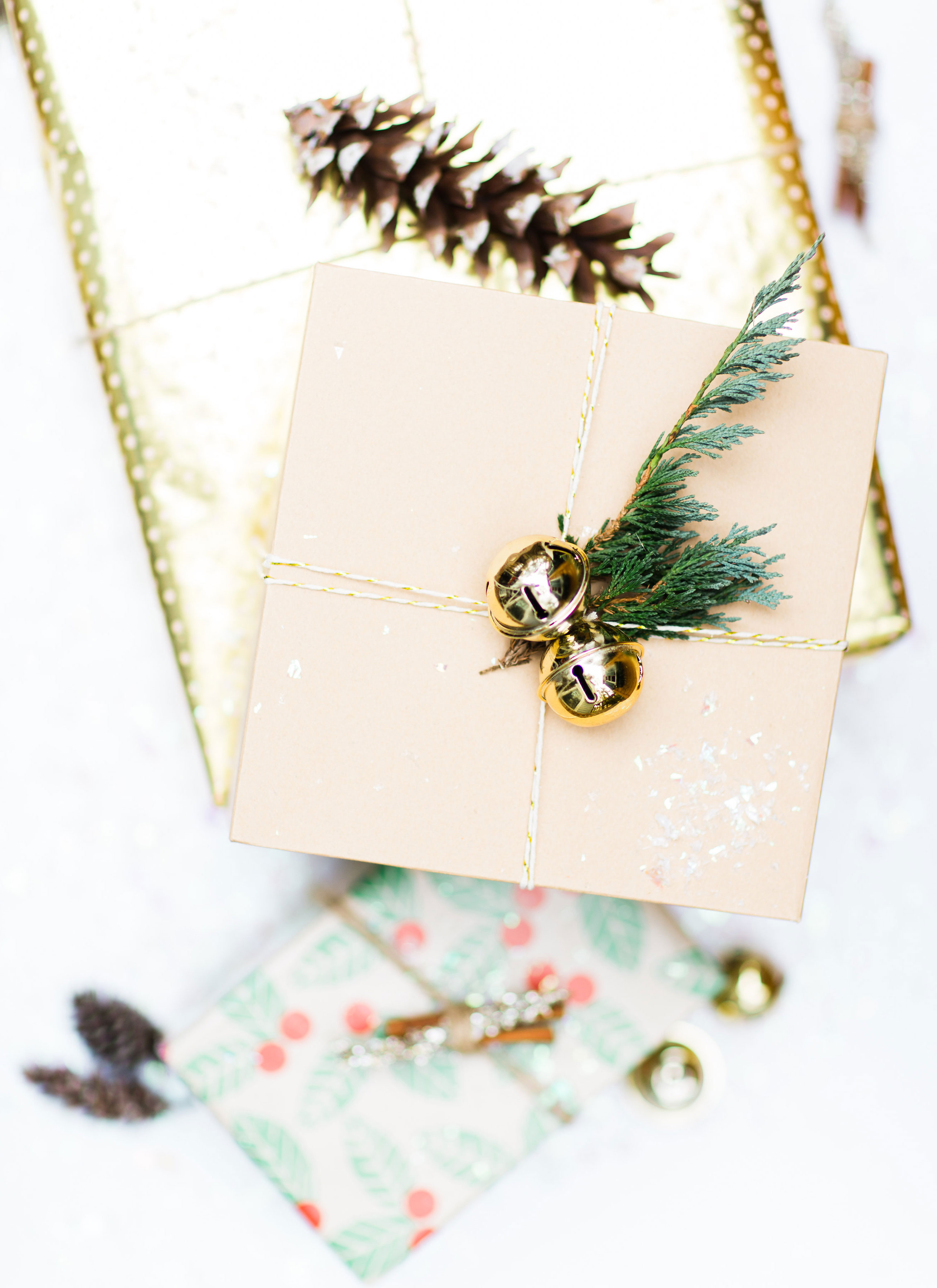 1. USING GREENERY AND PULLING FROM NATURE.
One of my favorite ways to dress up a gift is by pulling in natural elements. During the holiday season, things like pinecones and pine are aplenty, and attaching those elements to the top of a gift can rally make it stand out.
Other than the cinnamon sticks (that I bought for $1 at the grocery store), all of the natural elements were pulled from my own backyard.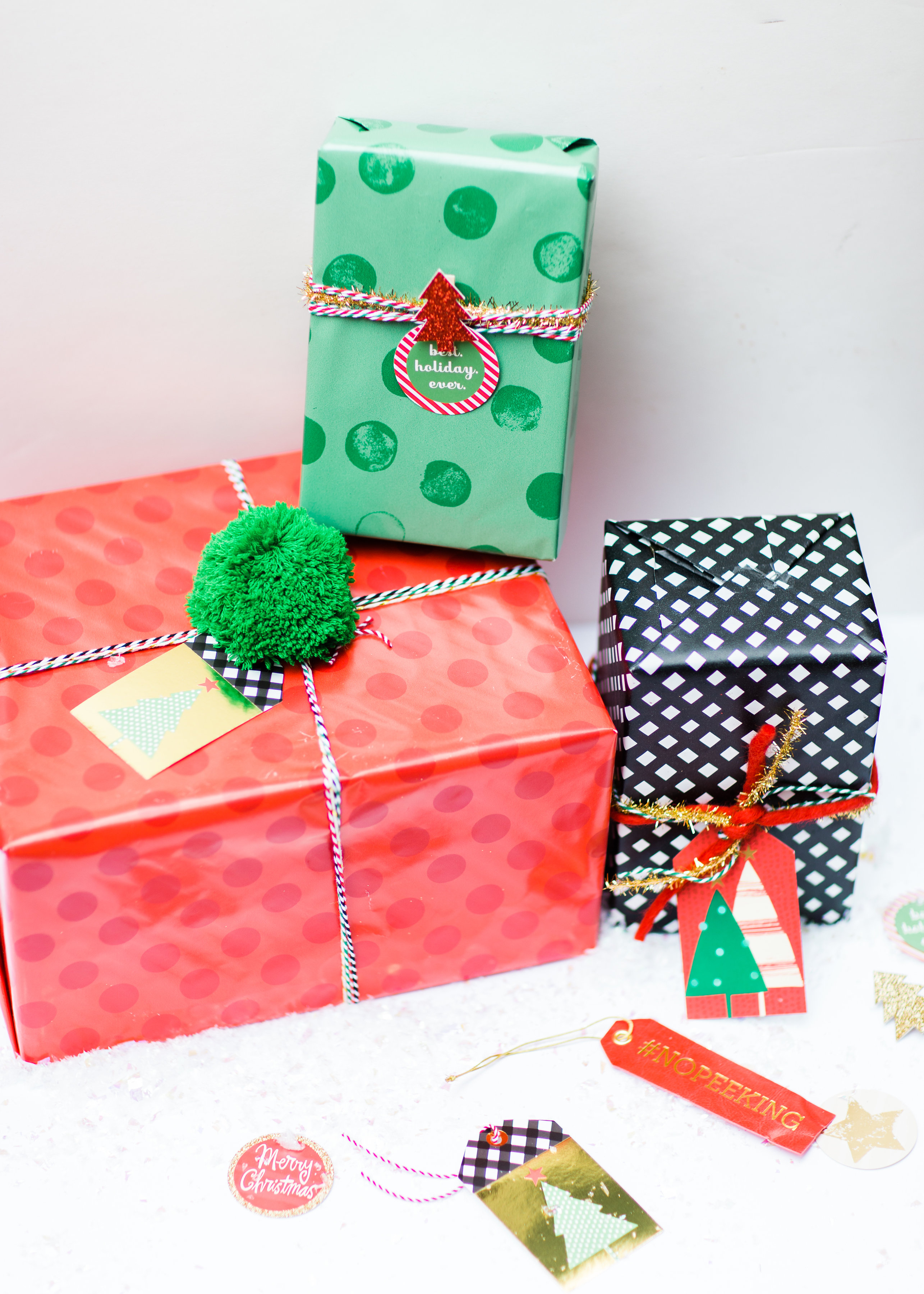 2. USING PRE-MADE TOPPERS AND EMBELLISHMENTS.
Possibly the simplest way to glam up your gifts is with a few adorable pre-made embellishments. The HallmarkBows & Bits collection is full of the cutest gift embellishments and add-ons.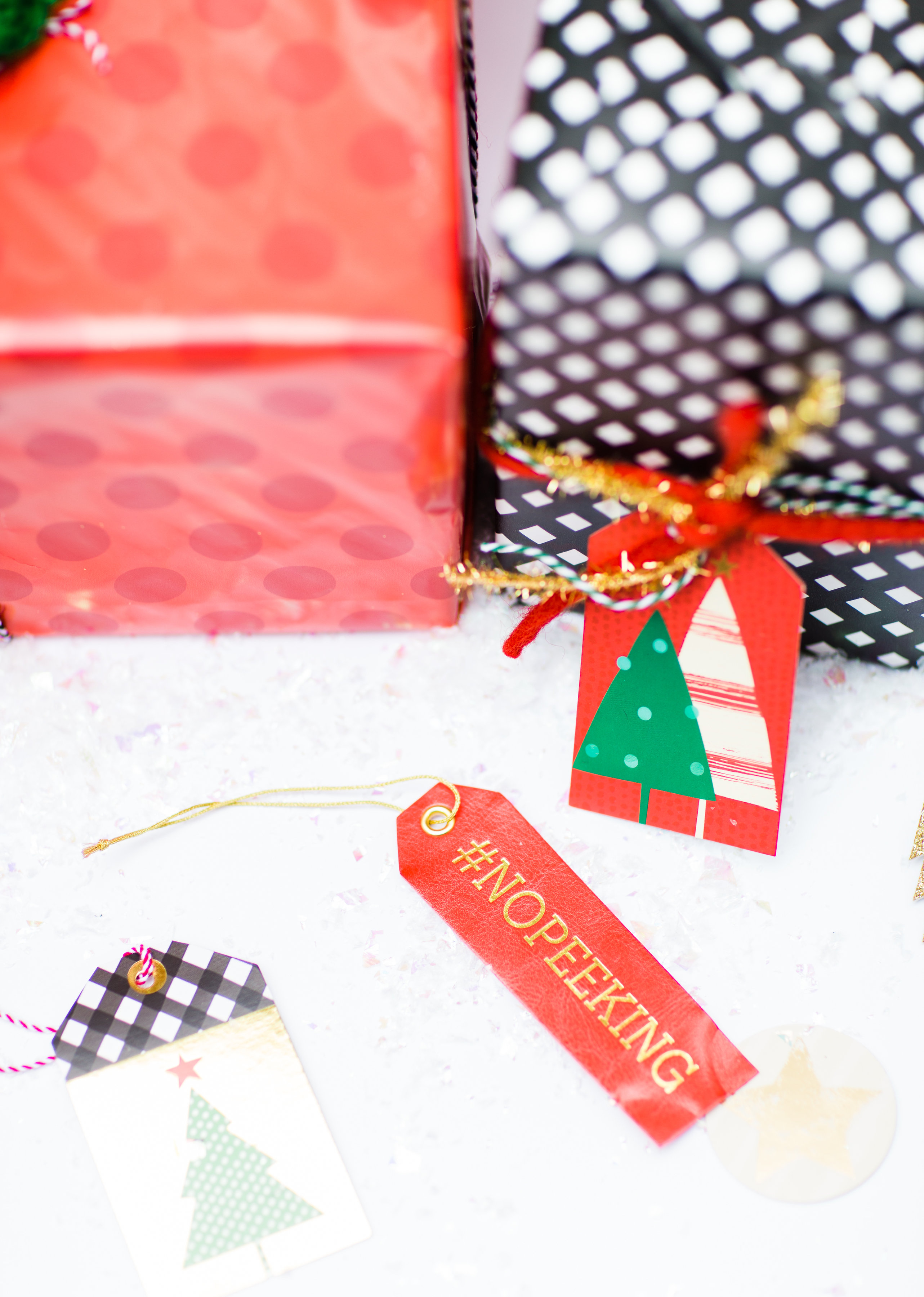 I had so much fun playing with the colorful paper and felt bows, the pom pom bows (obsessed), gift tags and seals, pleather "No Peeking" gift tags, clothespins to attach tags, fun patterned tissue paper, Bakers Twine, tinsel ribbon, felt ribbon, and sparkle ribbon, the list goes on and on.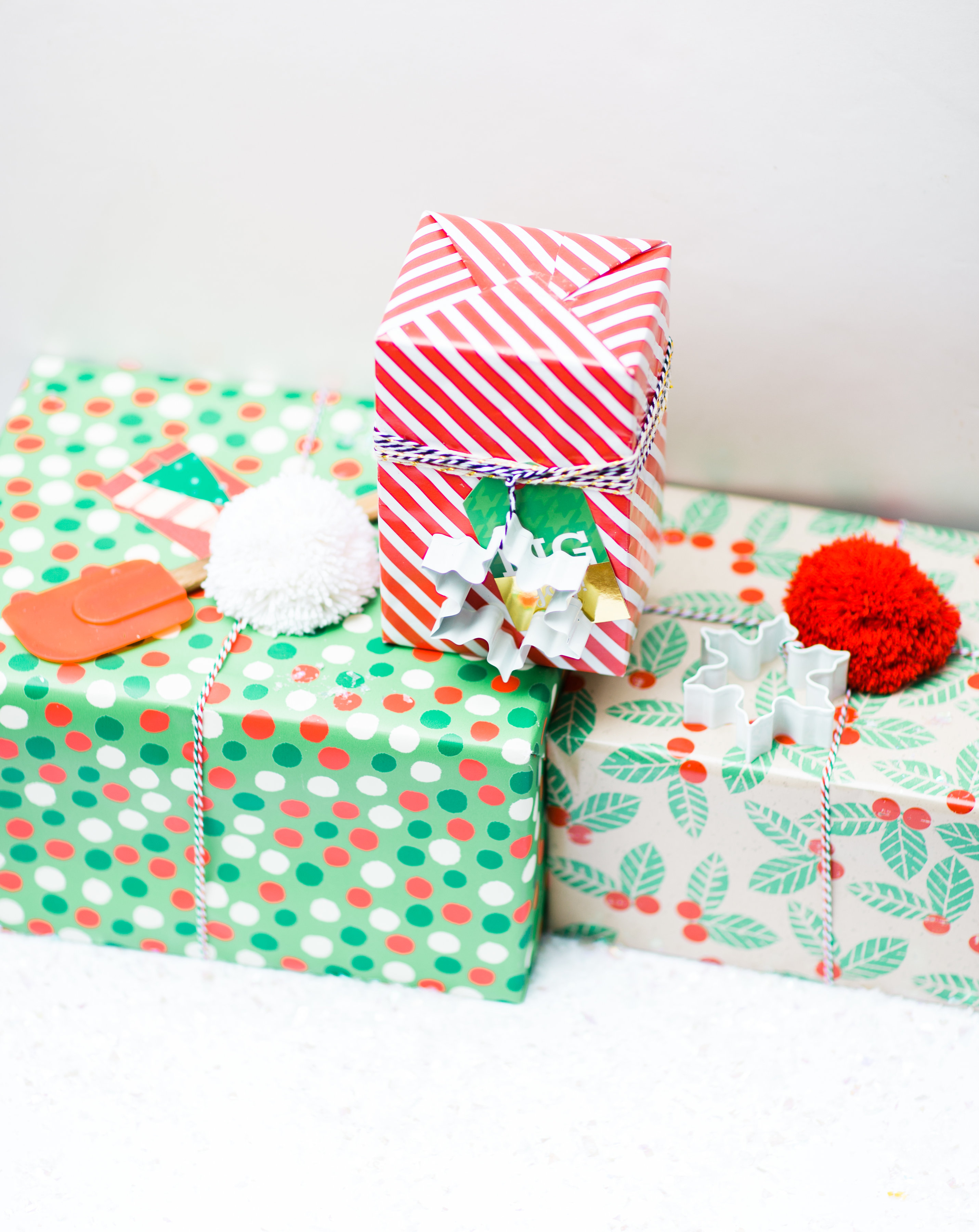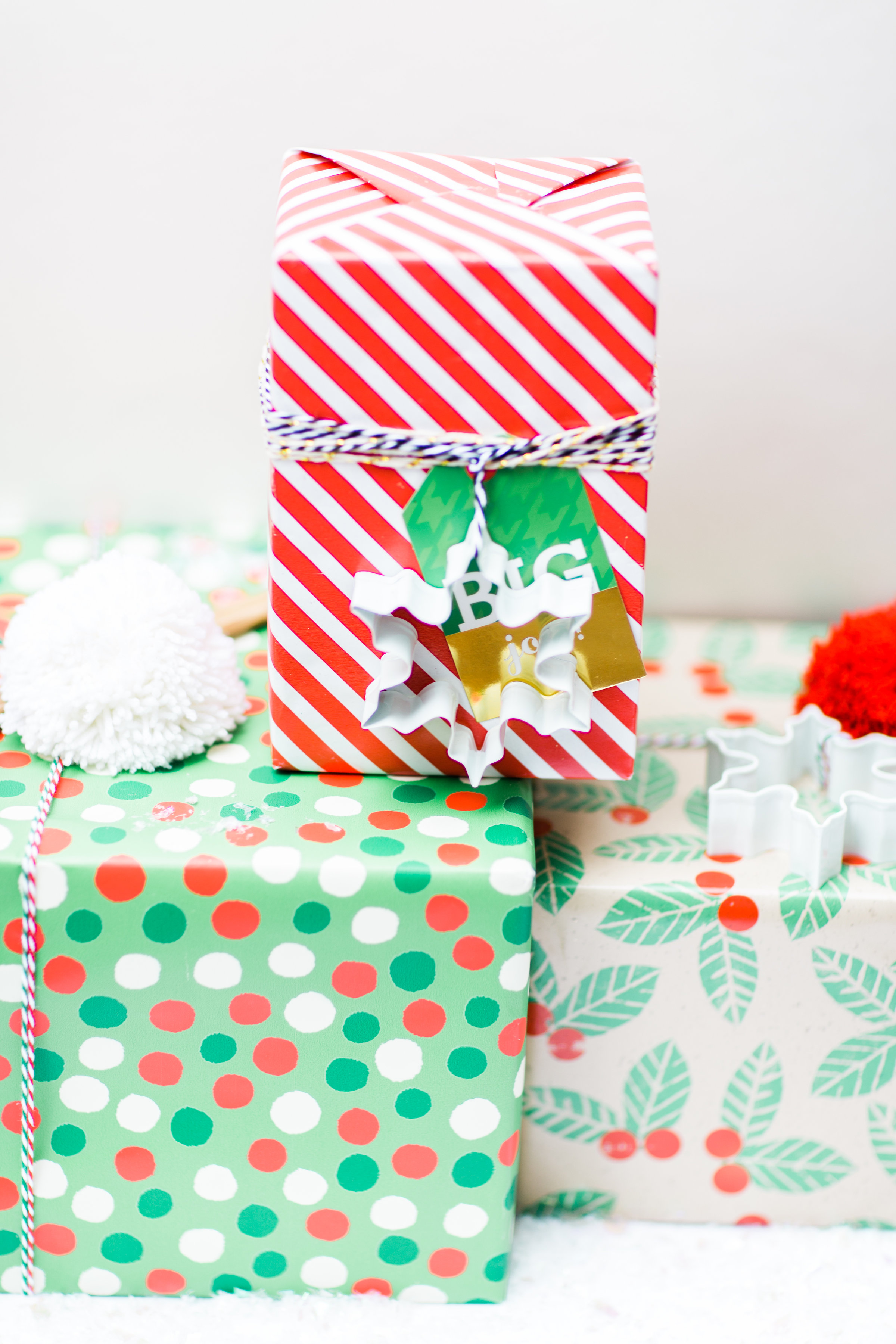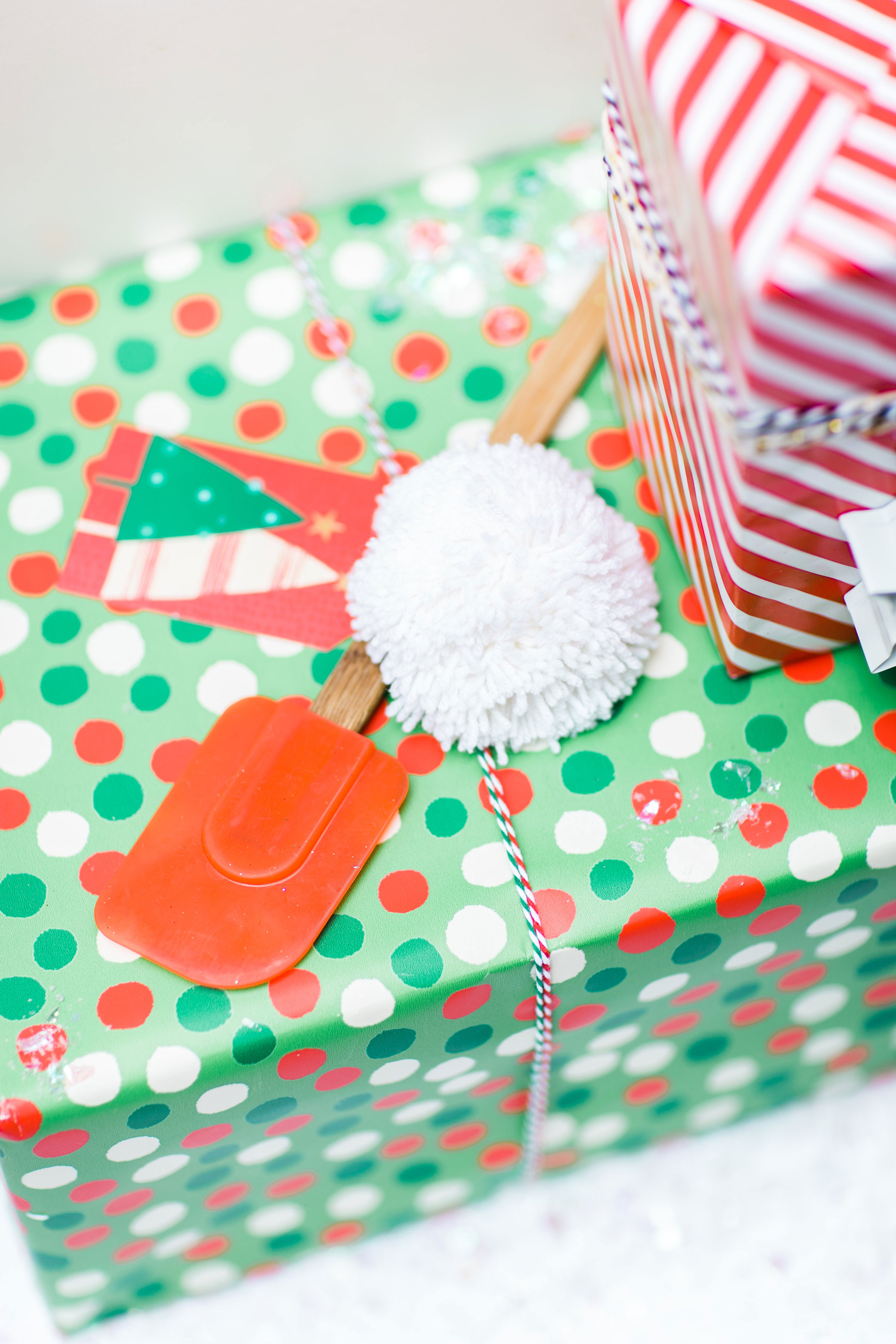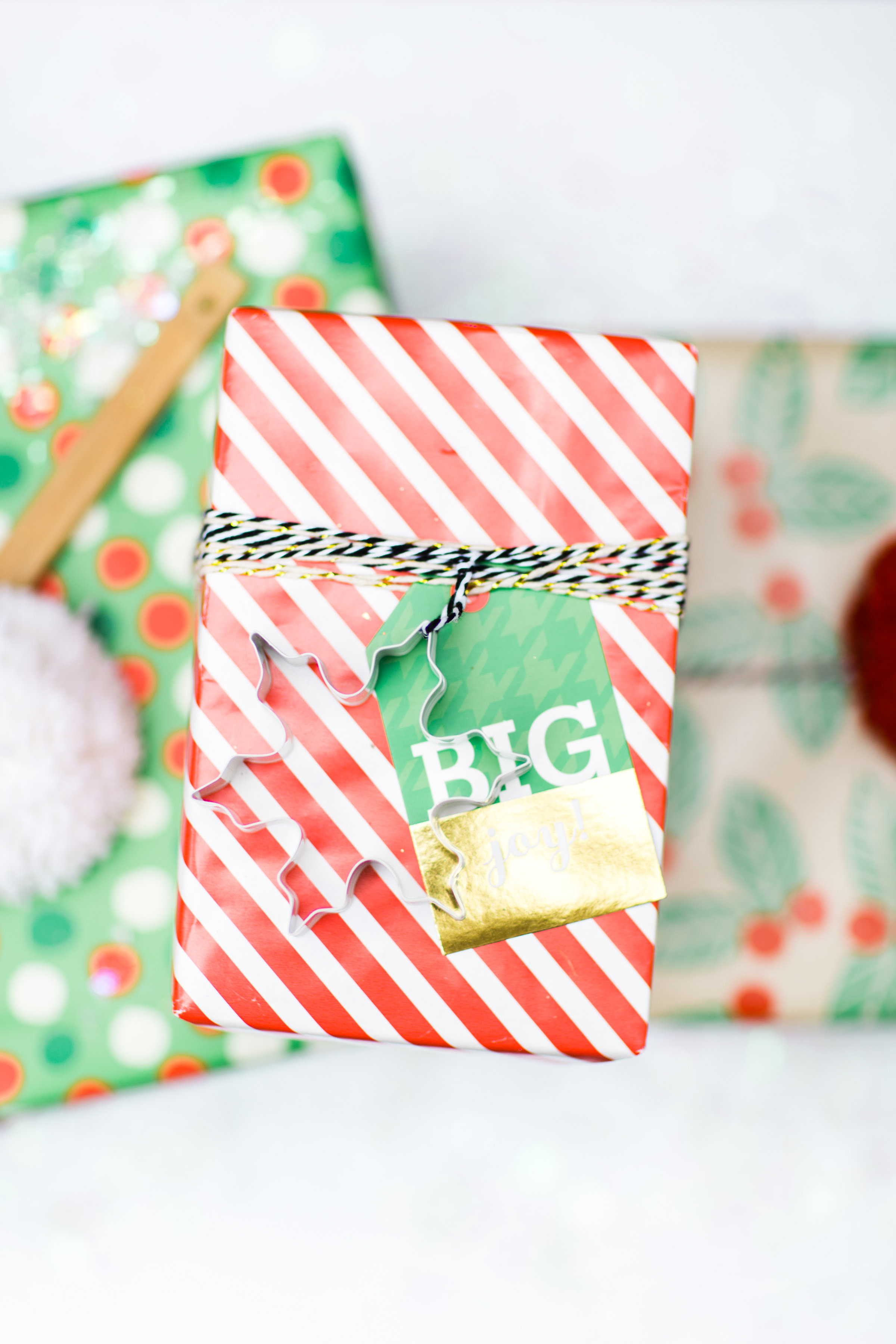 3. PERSONALIZING YOUR GIFTS.
Attaching a little something special can really make your friends and family feel like the gift was personalized just for them. And gifts should be just that; they  should feel personal and special, and that includes the gift wrapping. I love attaching something useful like holiday cookie cutters, or if it's for a baby or child, a little toy or cute pair of socks … i.e., something sweet and memorable, but also something the gift recipient will still love and use.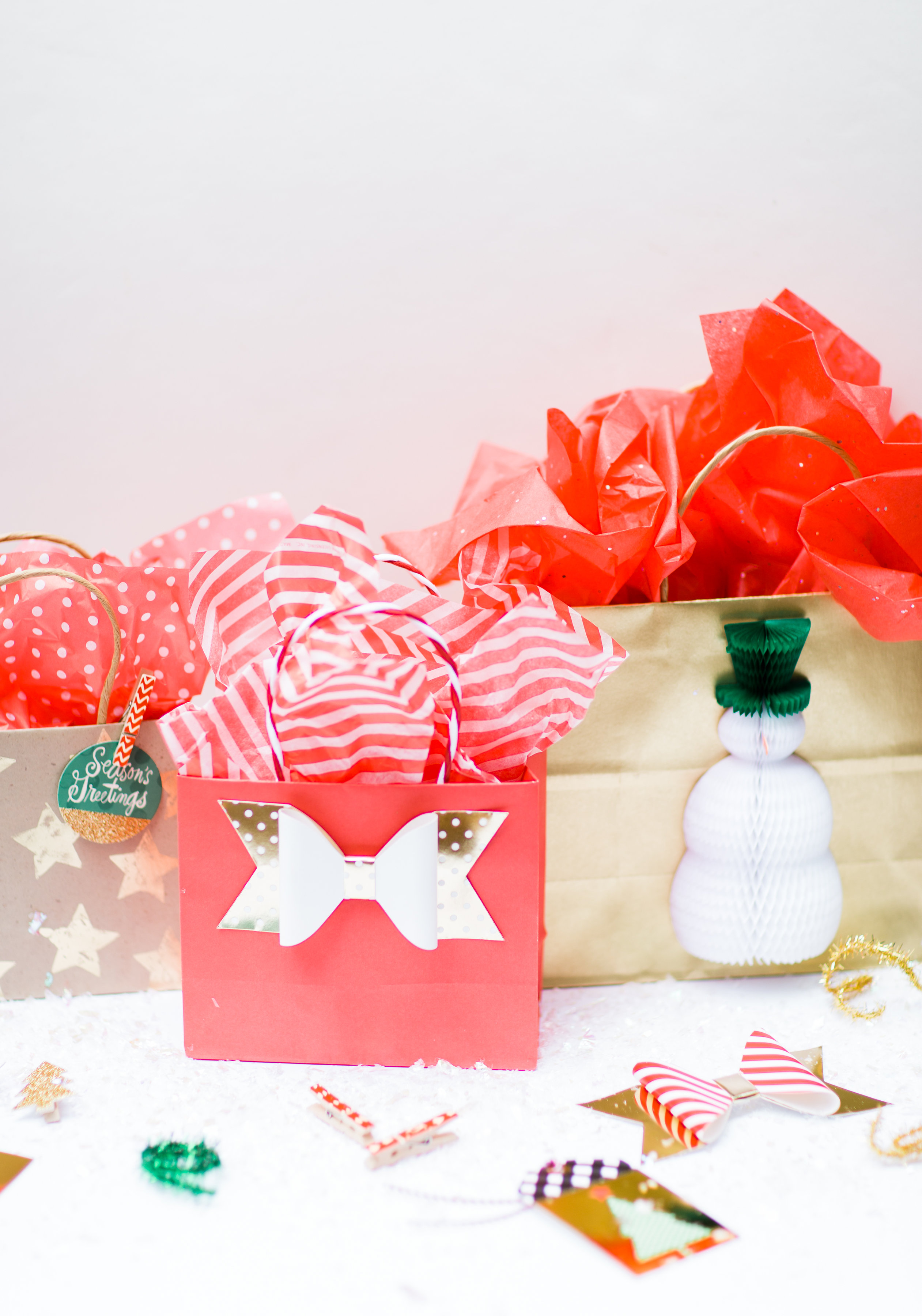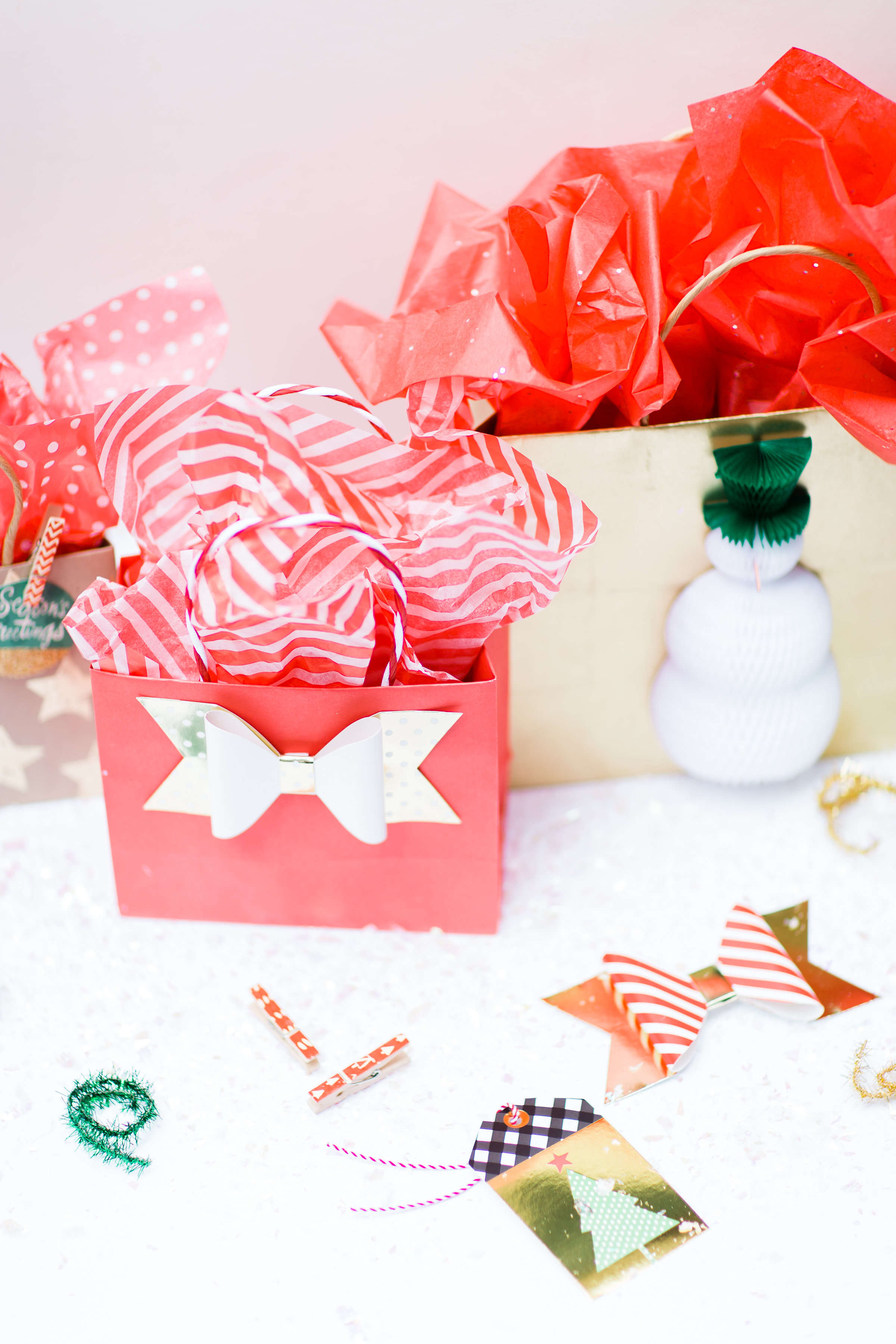 4. PUT GIFTS IN A PRETTY BAG.
Let's face it, if you've got dozens of gifts on your gift-wrapping list, there's only so much cutting and folding you're going to want to do. So for those awkward shapes and smaller gifts, stock up on cute gift bags and drop your gifts … err, I mean, wrap your gifts, in a bag. Stuff some pretty tissue paper at the top, and voilà, you've got yourself a pretty present.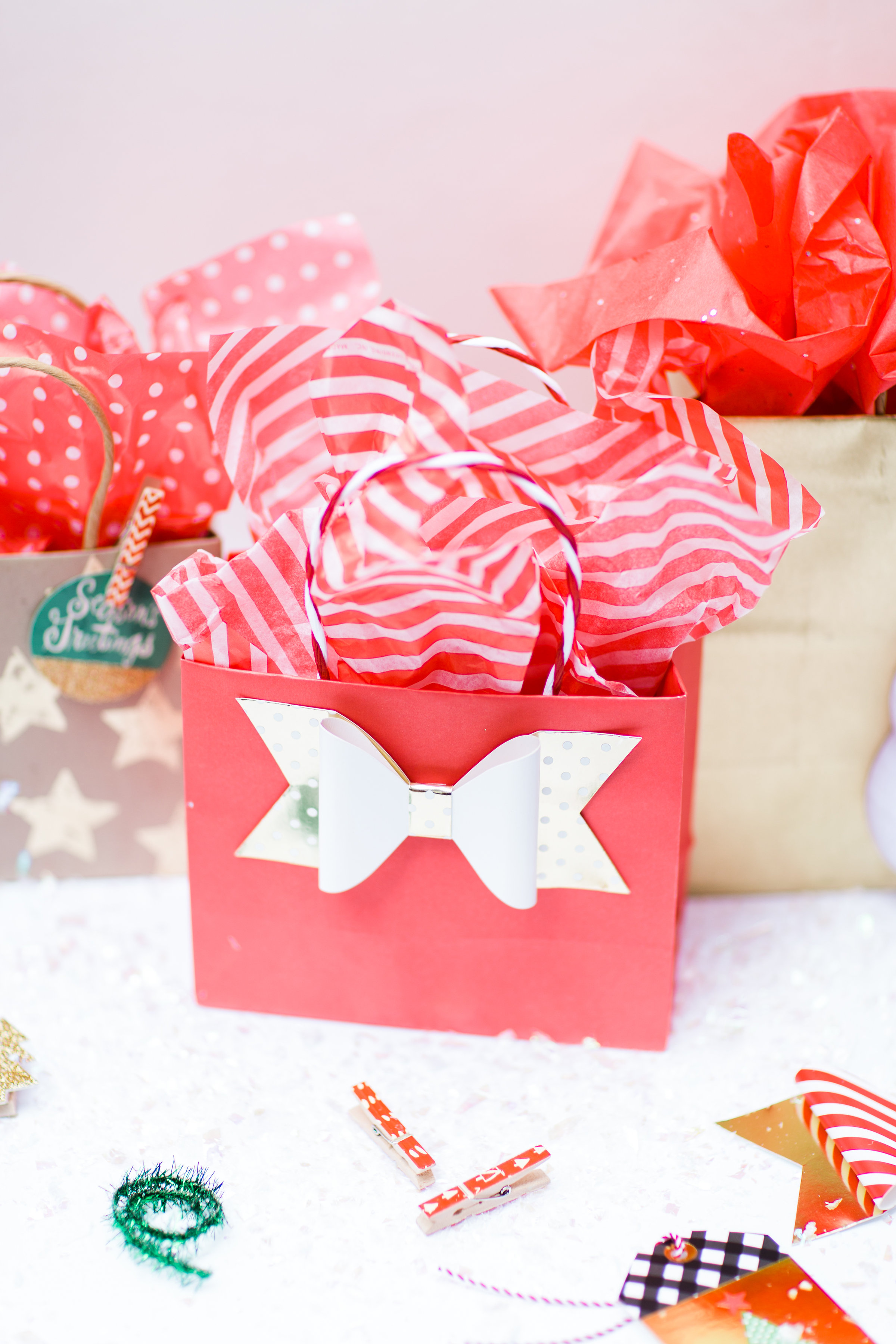 Hallmark has THE most adorable selection of holiday tissue paper – from sparkles to stripes to polka dots – all of their tissue paper options are sure to dress up your gifts (with so little effort!)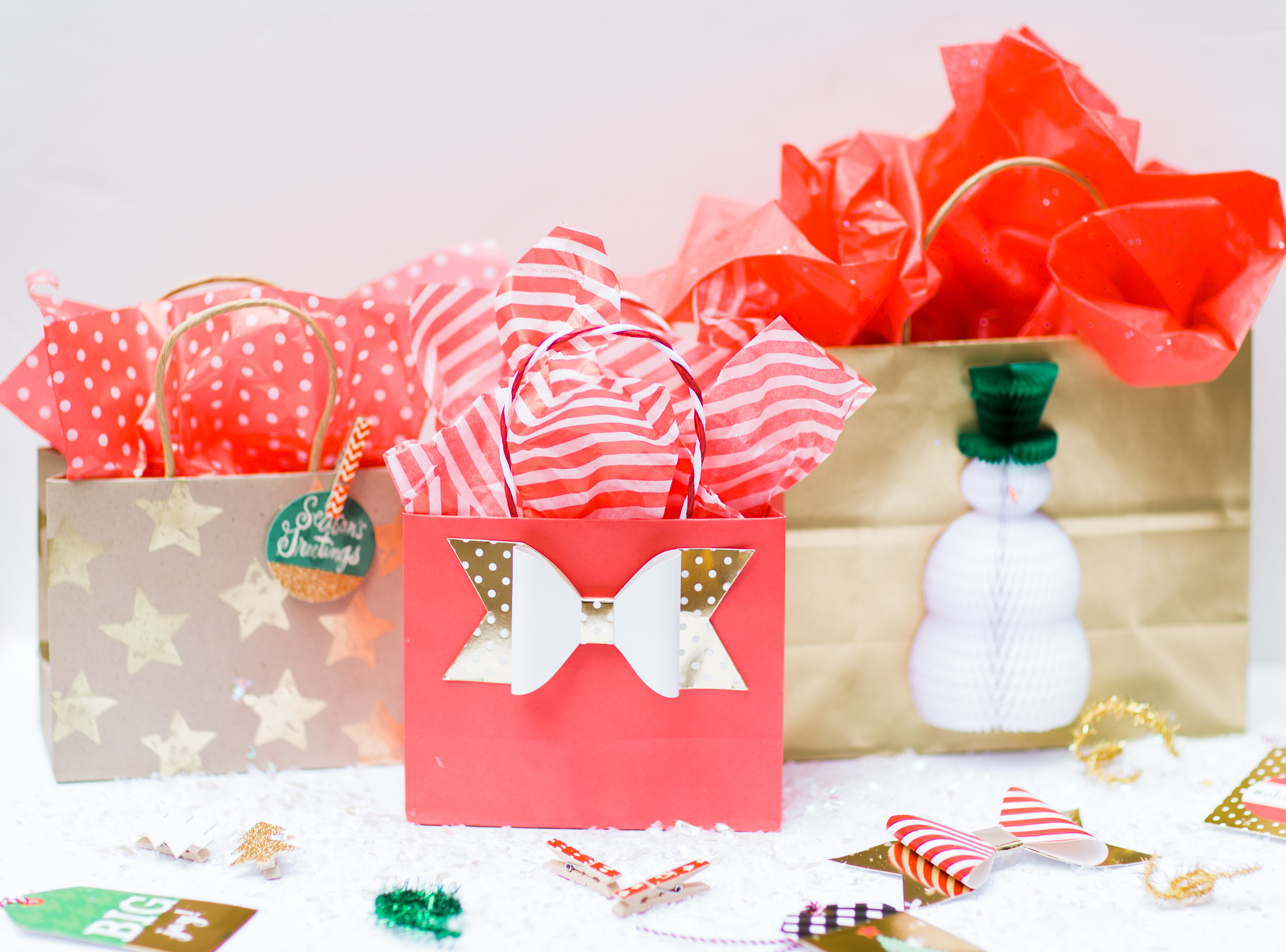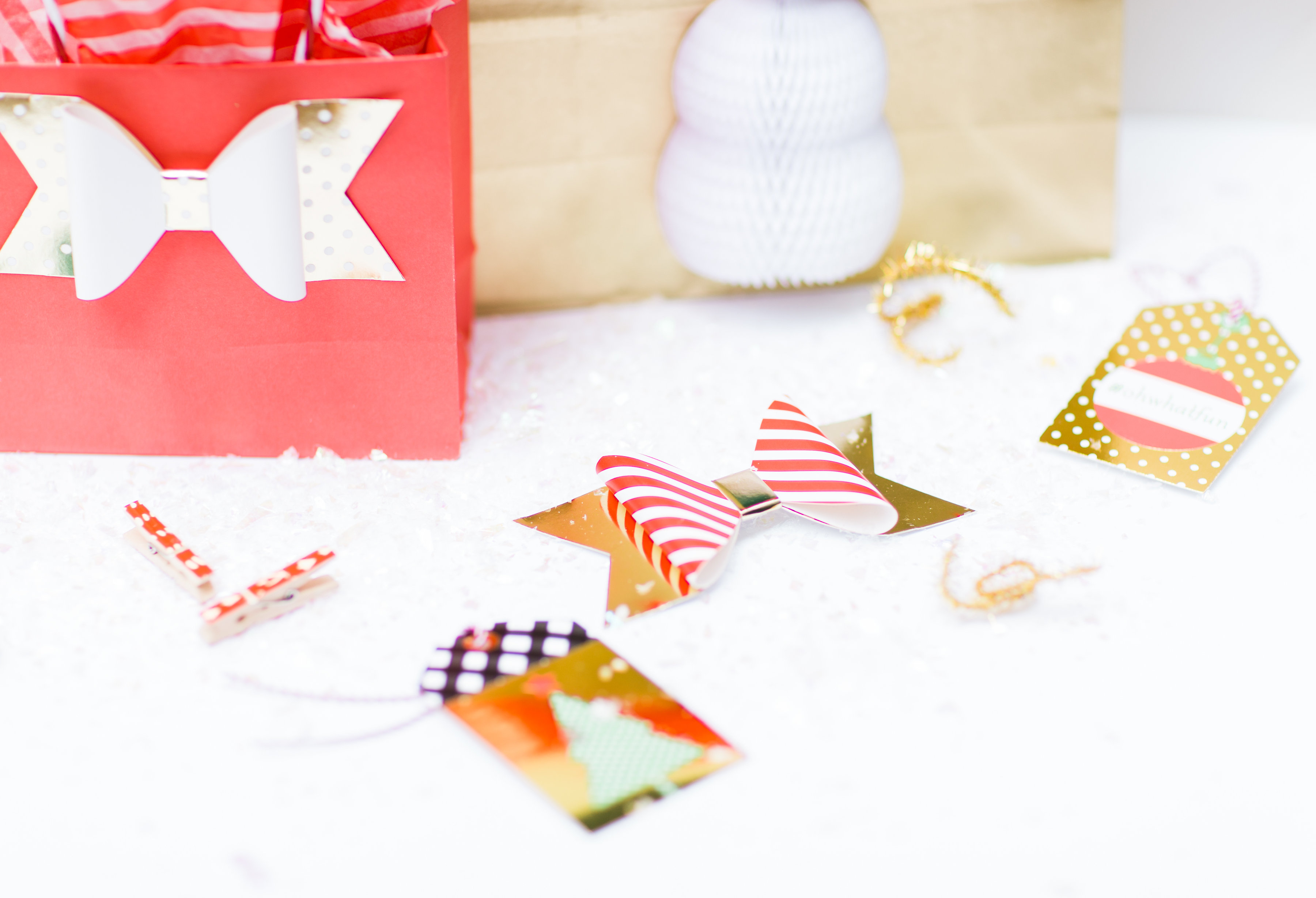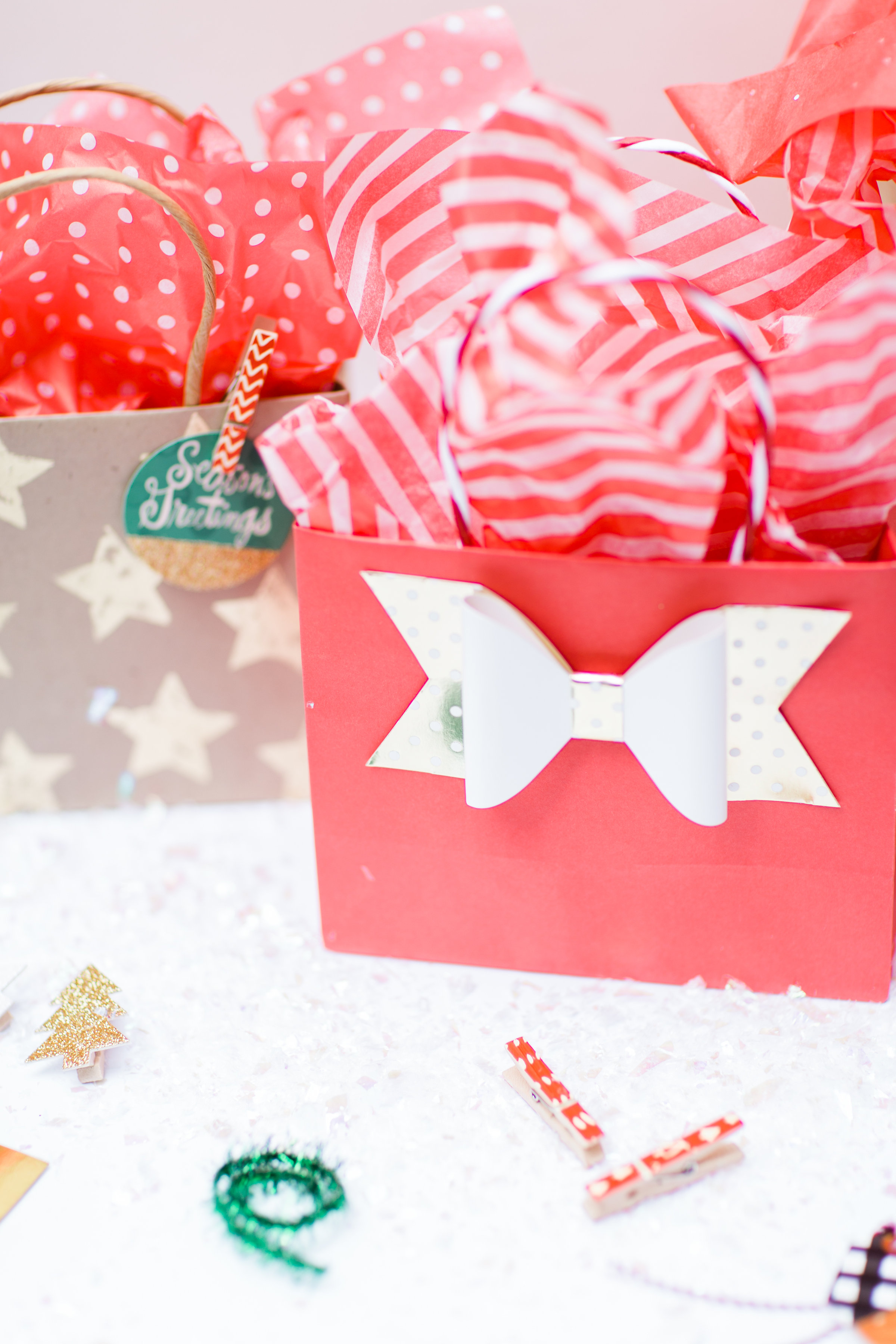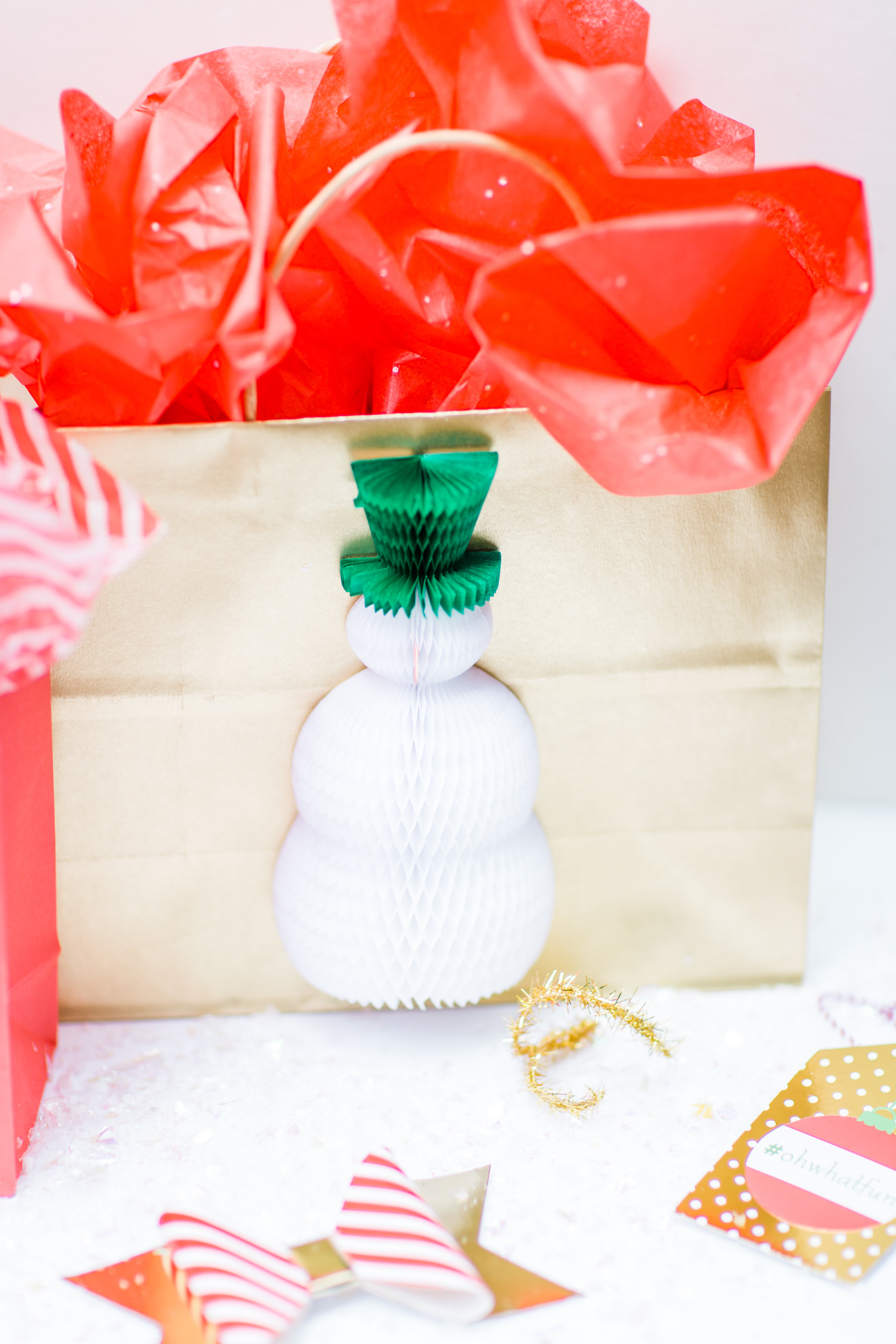 Loved this snowman honeycomb bow that actually opened and adhered to the bag like a sticker; such a cute and simple way to dress up a gift bag.
So there you have it: 4 Simple (and Beautiful) Ways to Wrap Gifts. Any favorite ways to wrap and decorate your gifts?
For more ideas from Hallmark, visit and follow them on Pinterest, and to learn more about Hallmark, visit their website and follow them on Facebook, Twitter, Instagram, and YouTube!