Somewhere along the lines of becoming a "grown-up" and a mommy, and forgetting to workout regularly (though sometimes I think chasing after a very mobile one-year-old should count for something), I started to dress a bit more modestly. By the way, I hate that word: "modest." It makes me feel like I'm admitting to dressing like a nun, which I sort of do, some days. Let's call it granny chic, for arguments sake. Also, I'm a cool, hip mom, or so I like to think; and since this summer is especially darn hot, I'm on the hunt for cute little dresses that work in this weather and keep me feeling like I'm not naked (buh-bye, string bikinis). Am I guilty of still pairing most of my dresses with a cardigan? Totally. But I'm melting. I'll admit to that. So bring on the sleeves!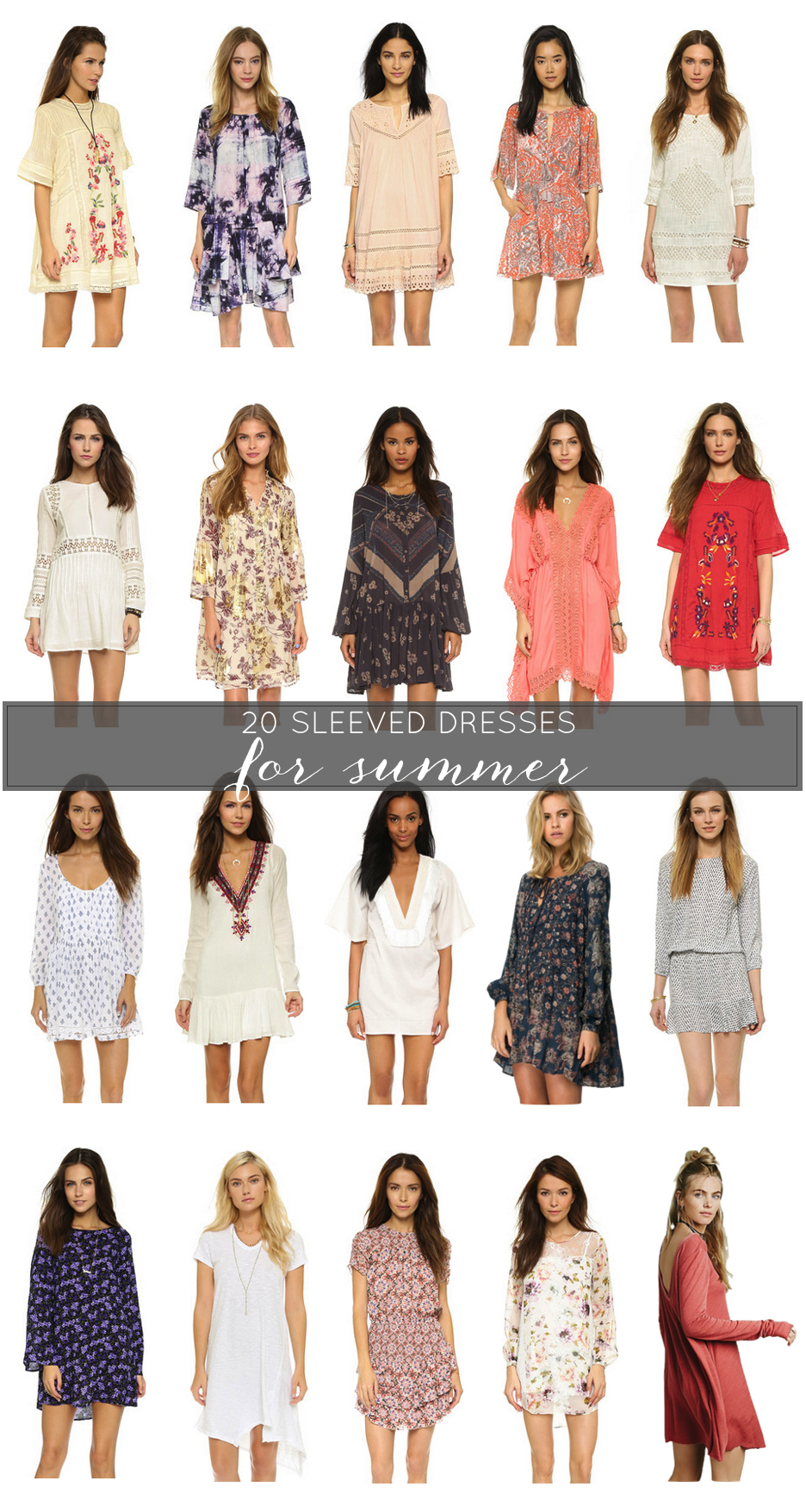 SHOP THE STORY / CLICK THE IMAGES TO SHOP
Row No. 1: 1 // 2 // 3 // 4 // 5

Row No. 2: 1 // 2 // 3 // 4 // 5

Row No. 3: 1 // 2 // 3 // 4 // 5

Row No. 4: 1 // 2 // 3 // 4 // 5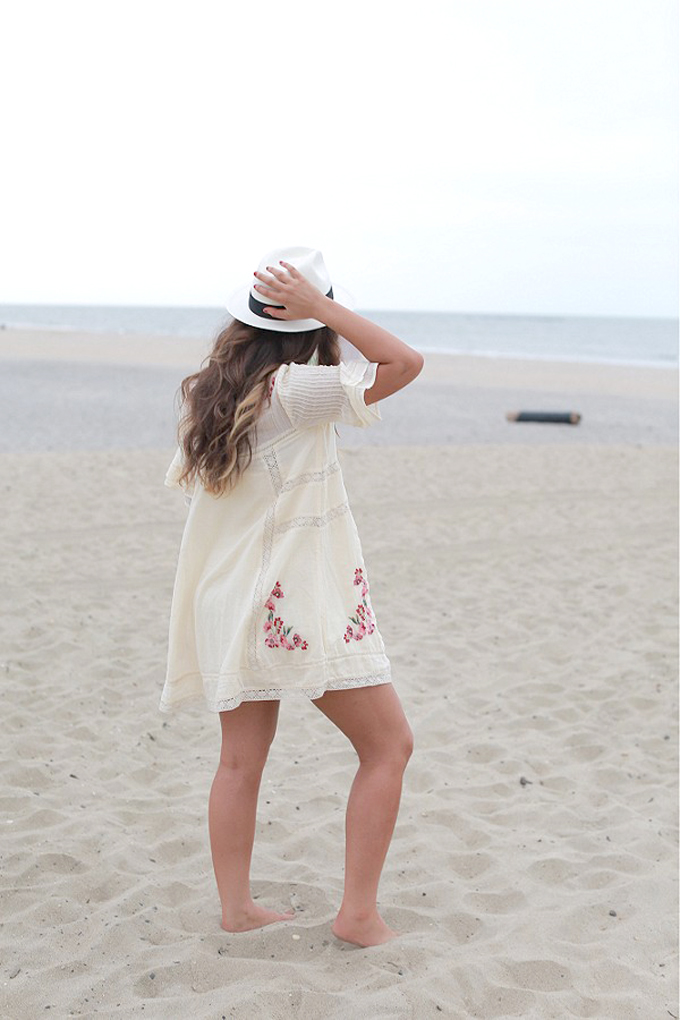 Just ordered this Free People Perfectly Victorian mini dress (available at Nordstrom, Macy's, and Lord & Taylor as well), and I'm not-so-patiently counting down the seconds until it arrives at my front door. The floral embroidery, pleating detail at the neckline, crochet trim, and delicate elbow-length sleeves: total swoon.
This post contains affiliate links, which means that if you click on one of the product links, I'll receive a small commission. Thank you so much for clicking through and helping to support this little blog business of mine! Read more about our site, privacy, and disclosure policies here.
image via Free People