This post has been sponsored by MARS, Pillsbury, and Ziploc. All thoughts and opinions are my own.
Hello, holiday season! It's time to start planning your holiday baking and gifting, and who doesn't love donuts? Cookies may be the classic holiday gifting option, but donuts are always a crowd-pleaser, and once you try these easy cake mix donuts, you'll be making them again and again. Easy cake mix donuts – well not only are they yummy, but they're super simple to make. And when you top donuts with M&M's Holiday Minis and put them in Ziploc Holiday Printed Containers, they make the perfect festive holiday treat. Trust me, when your friends and family open a holiday container filled with DONUTS, you'll be getting all of the kudos.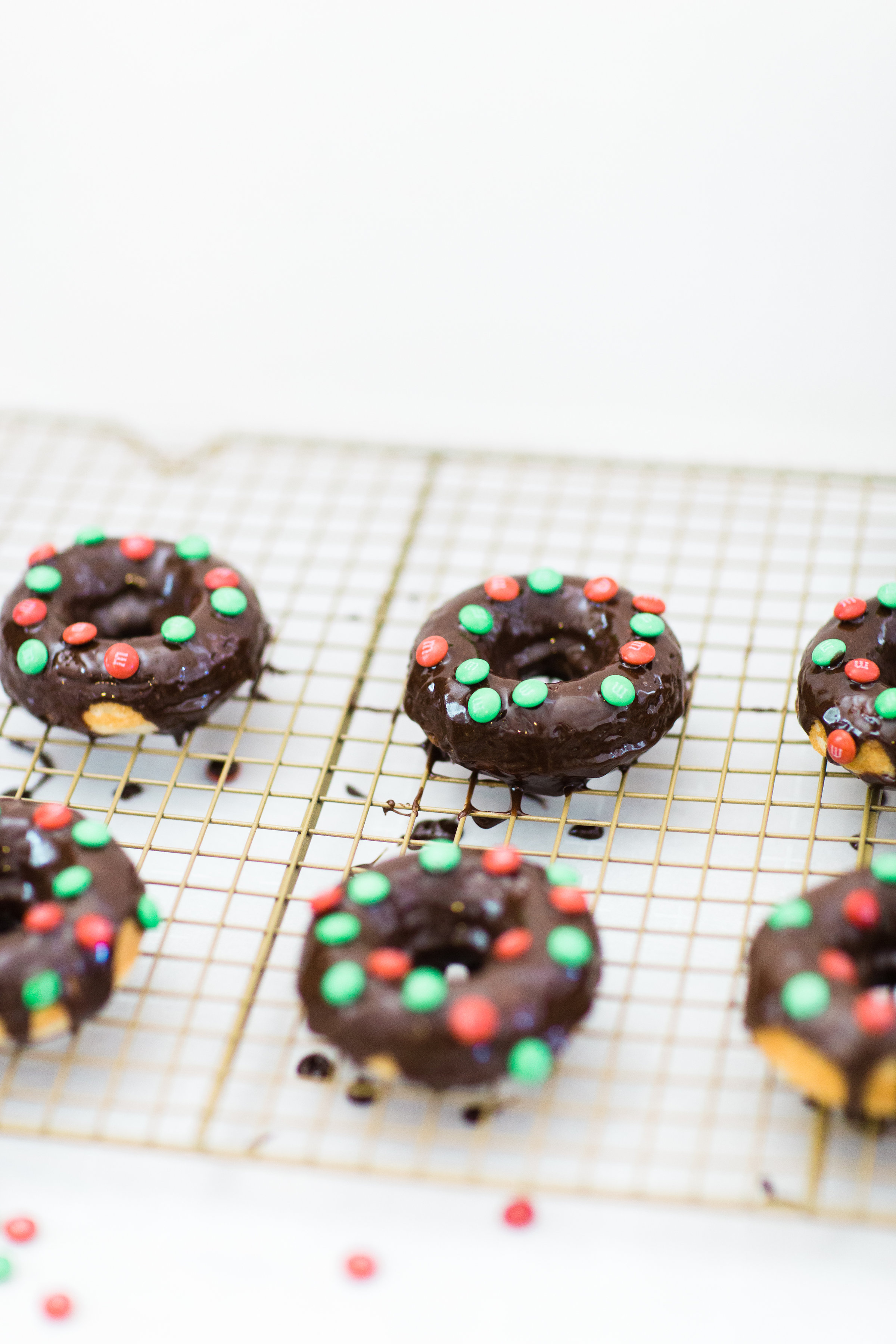 Of course because these are made using cake mix, they do taste more like cake than an actual fried donut, but with a donut pan, these cake mix donuts bake up perfectly, and taste incredible. They are also SO much easier to make than traditional donuts but pack all of the same charm.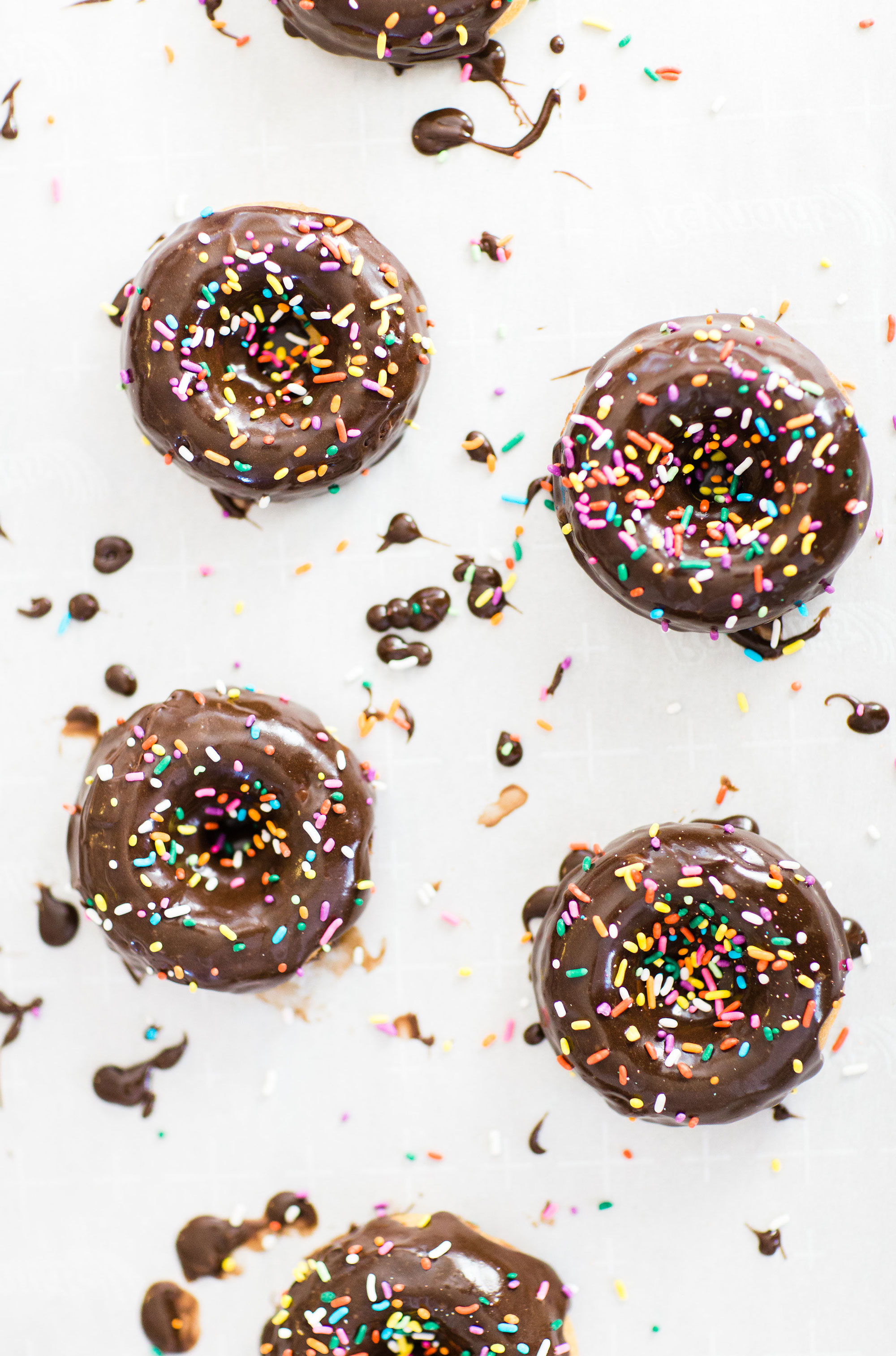 HOW TO MAKE EASY CAKE MIX DONUTS
Makes about 14-16 donuts
INGREDIENTS
1 box of Pillsbury Moist Supreme® White Premium Cake Mix
1 large egg
1/4 cup of vegetable oil
1 cup of water
1 can of Pillsbury Frosting
M&M's Holiday Minis and Sprinkles (to decorate)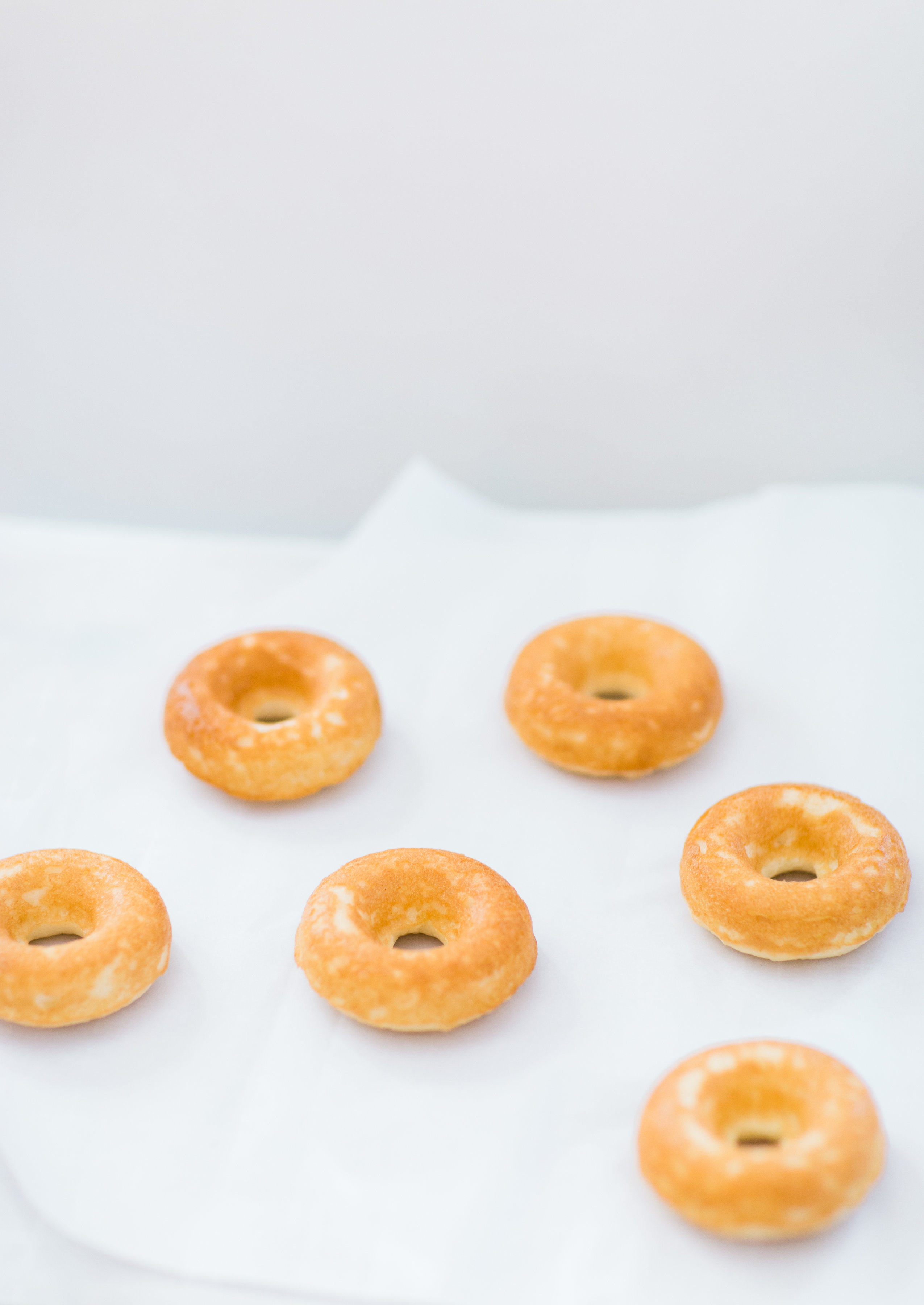 DIRECTIONS
Preheat oven to 350 degrees. Spray donut pan with cooking spray. (I'm a big fan of these nonstick donut pants.)
In a mixing bowl, combine cake mix, egg, oil, and water, and stir until combined.
Pour mixture into a large ziploc bag (or piping bag), and snip one corner of the bag. Pipe batter into donut pan (keep in mind that they will rise, so be careful not to overfill).
Bake in oven for 14 minutes.
While donuts bake, scoop the icing into a small microwave-safe bowl and microwave at 15 second intervals, stirring each time, until the frosting is melted.
Remove donuts from the oven, and allow them to cool before removing them from the pan and setting on a cookie wire. Pour your melted frosting over each donut. Top with M&M's and/or sprinkles and remove donuts to parchment paper to dry completely. (You can also dip your donuts in the melted frosting by placing one side down in the icing and then setting to dry, but I love the pour-over look.) Allow icing to harden before packing in Ziploc Holiday Printed Containers or Ziploc Holiday Bags.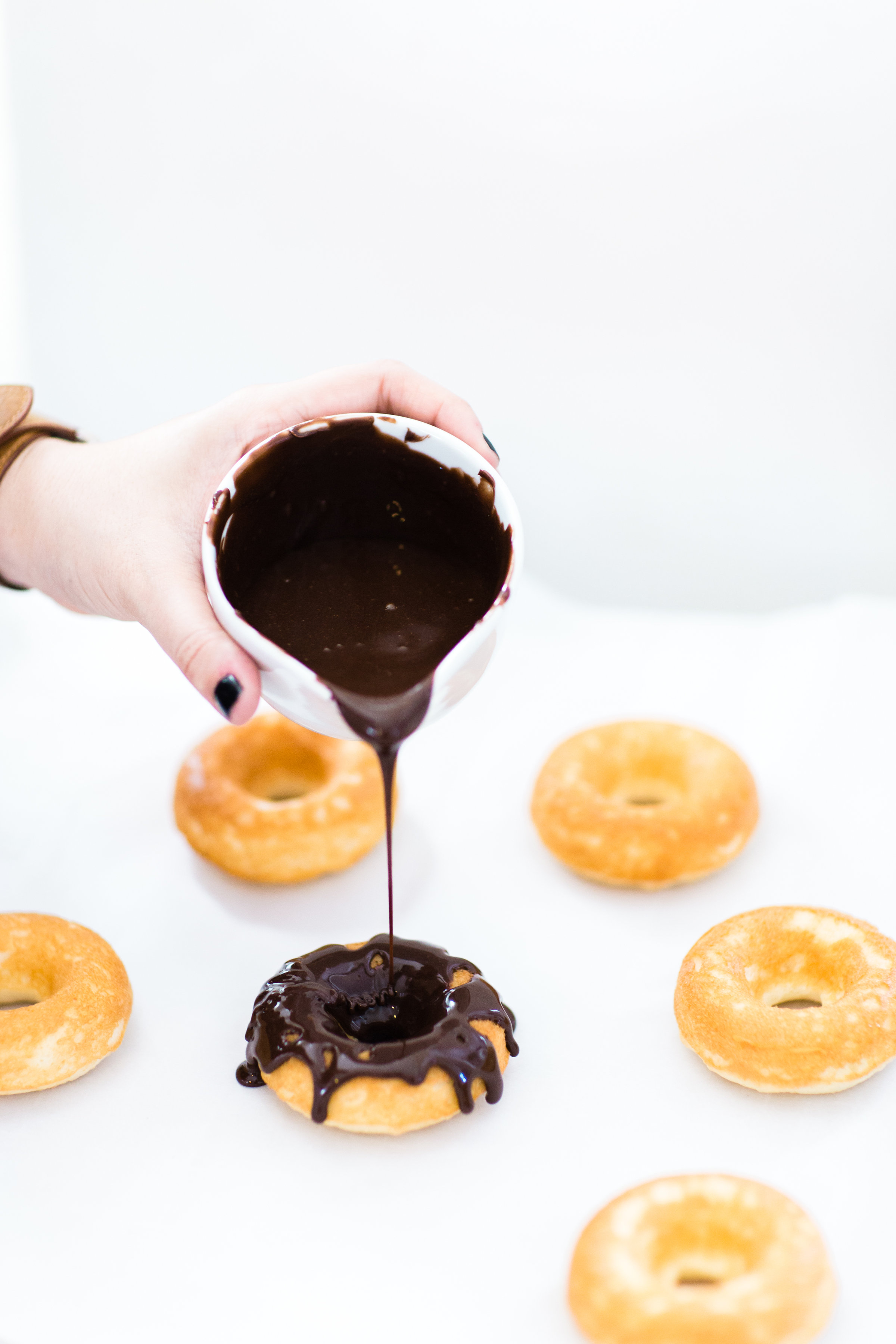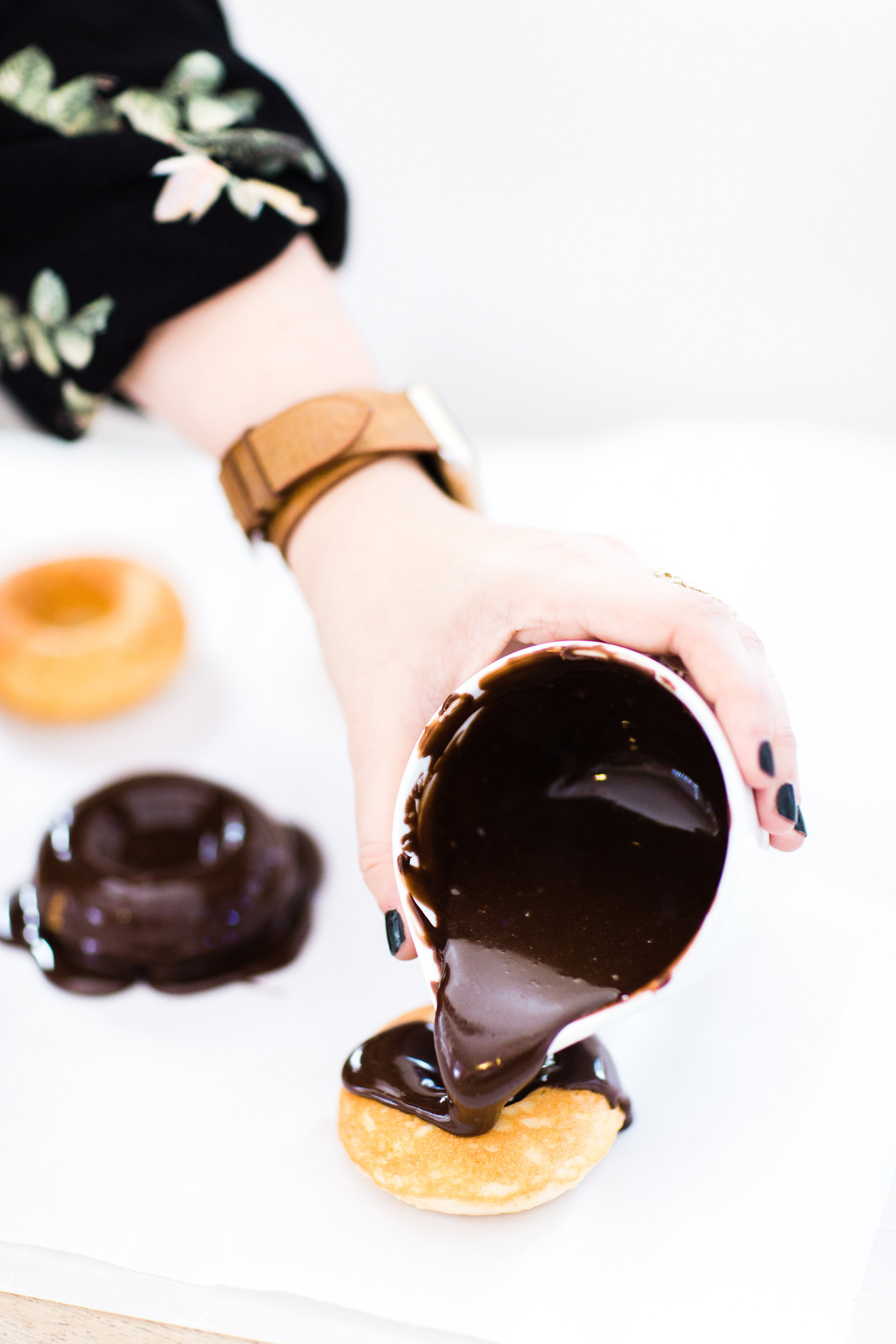 Melting frosting is pretty epic.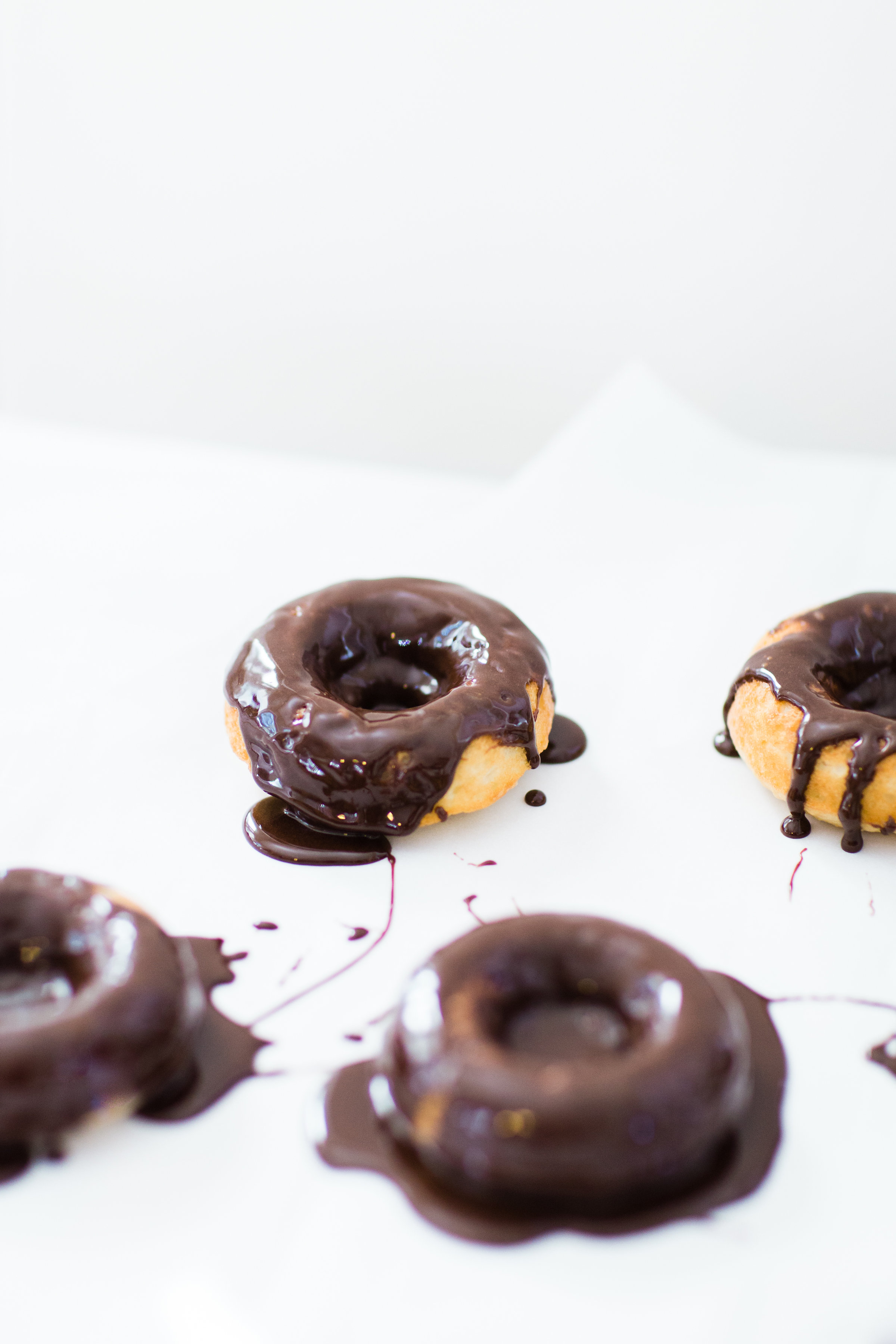 And donuts packed up in cute printed containers? Too cute.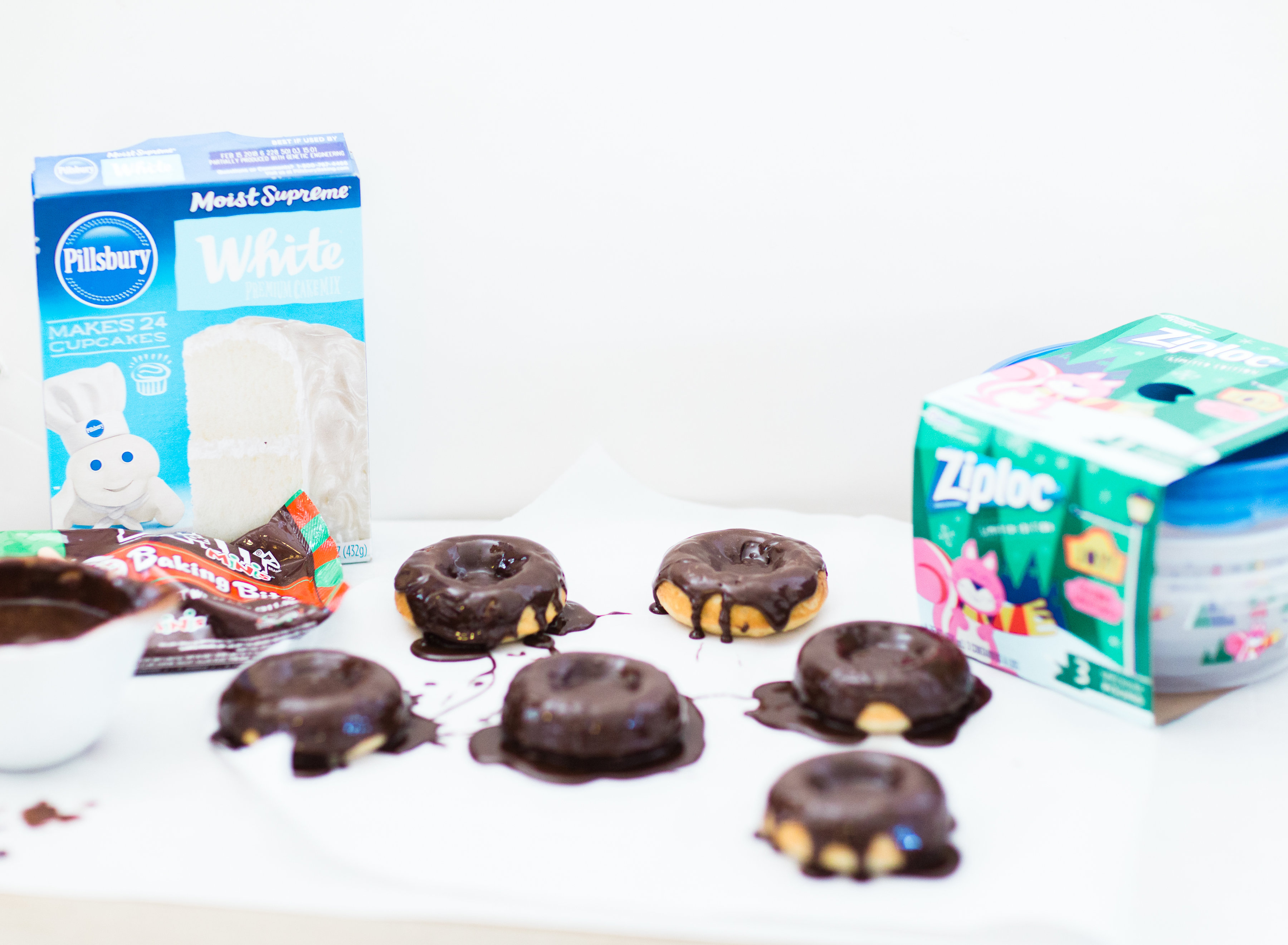 Decorating your donuts is the best part.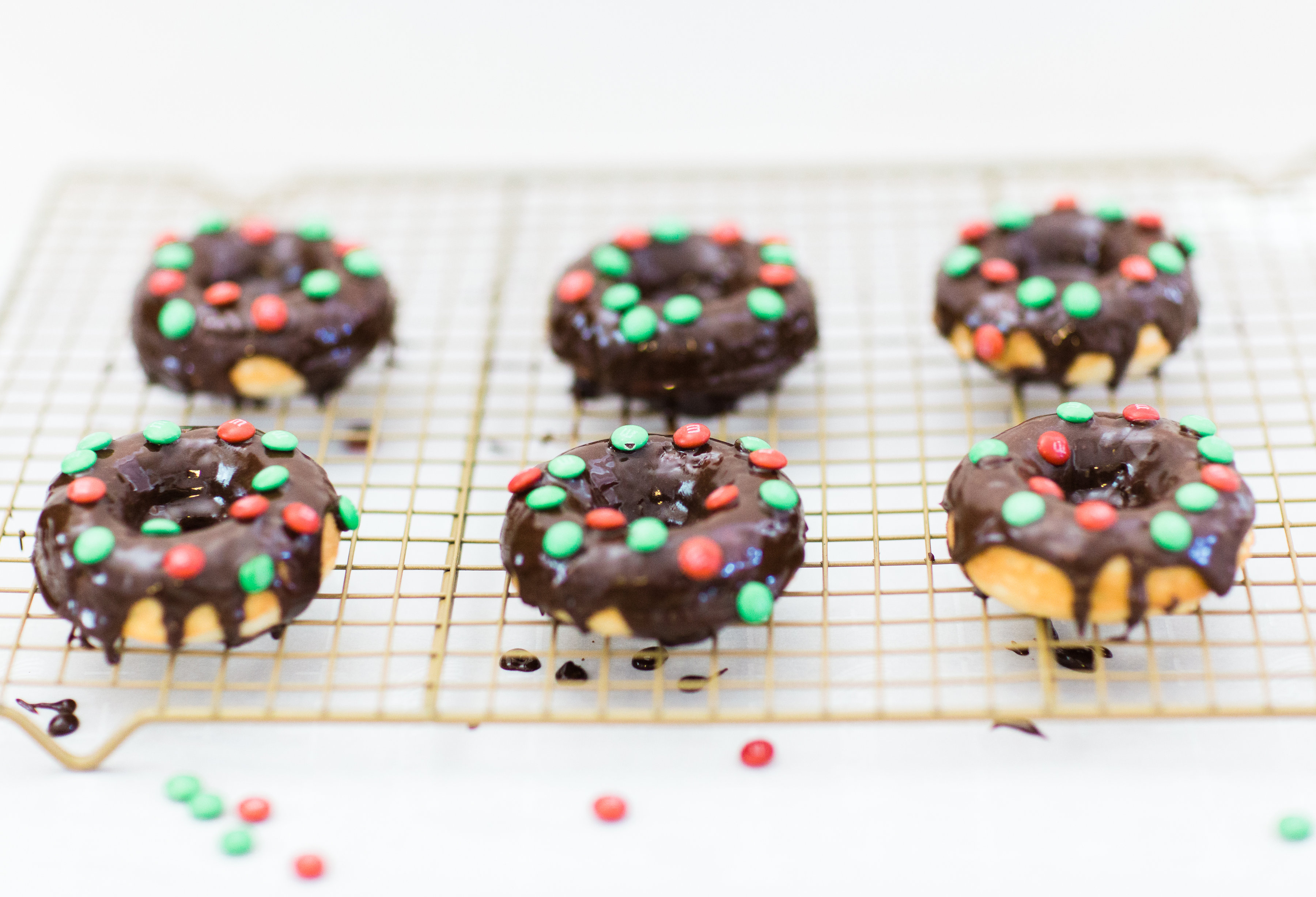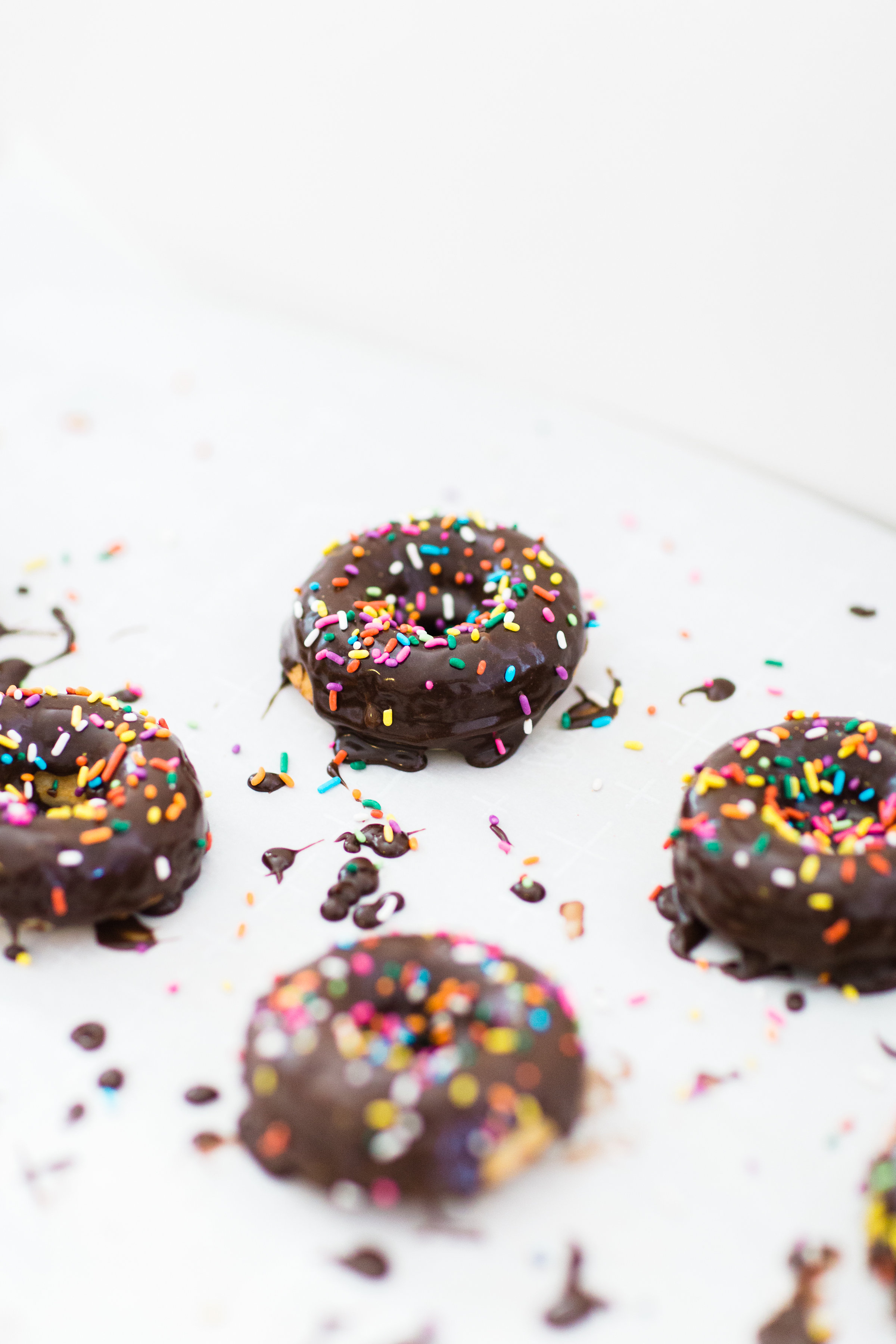 Though I'm a big fan of colored sprinkles, the M&M's Holiday Minis added the perfect pop of Holiday cheer and served ad the perfect sweet crunchy topping for the cake-like donuts. So good.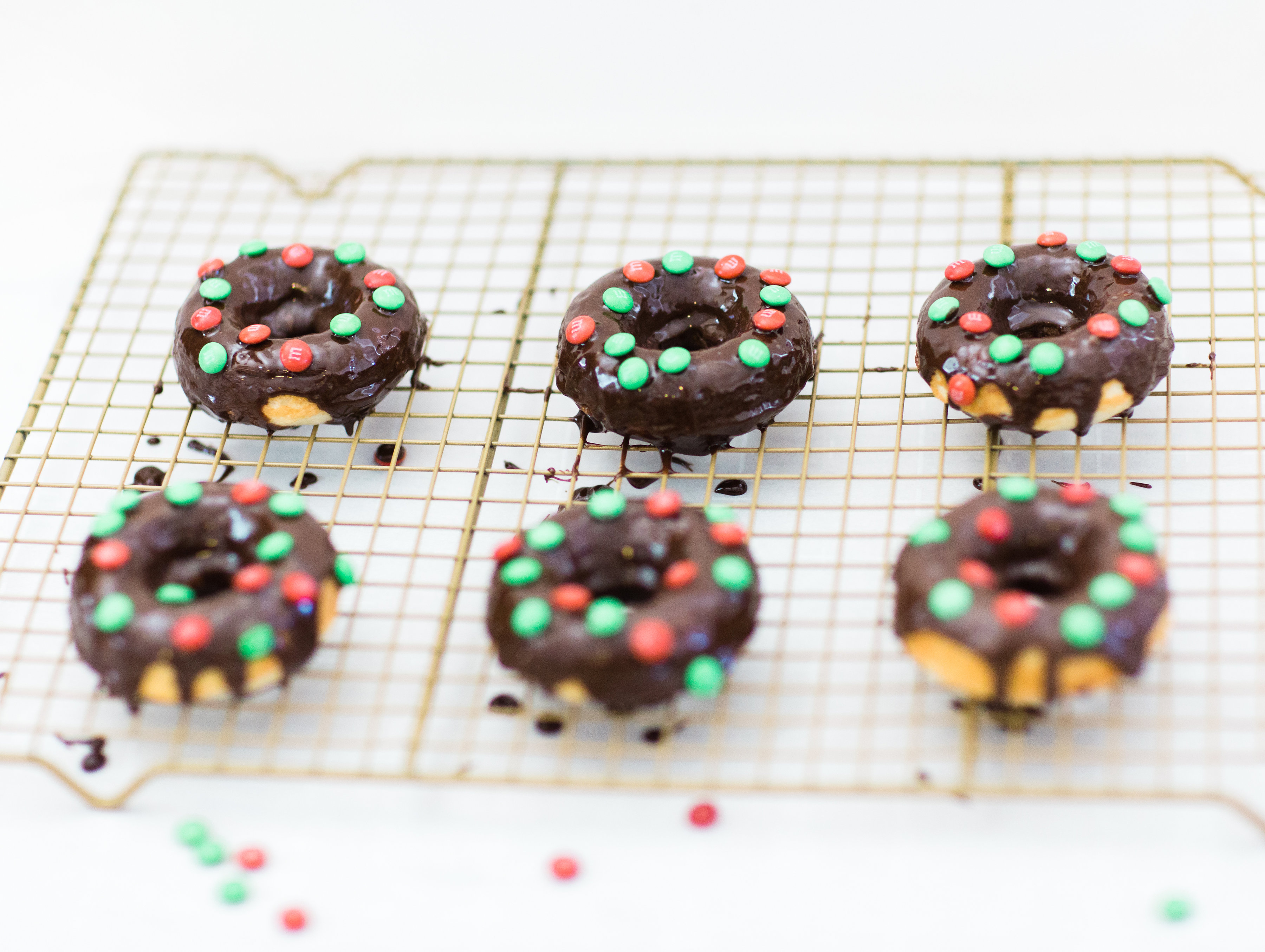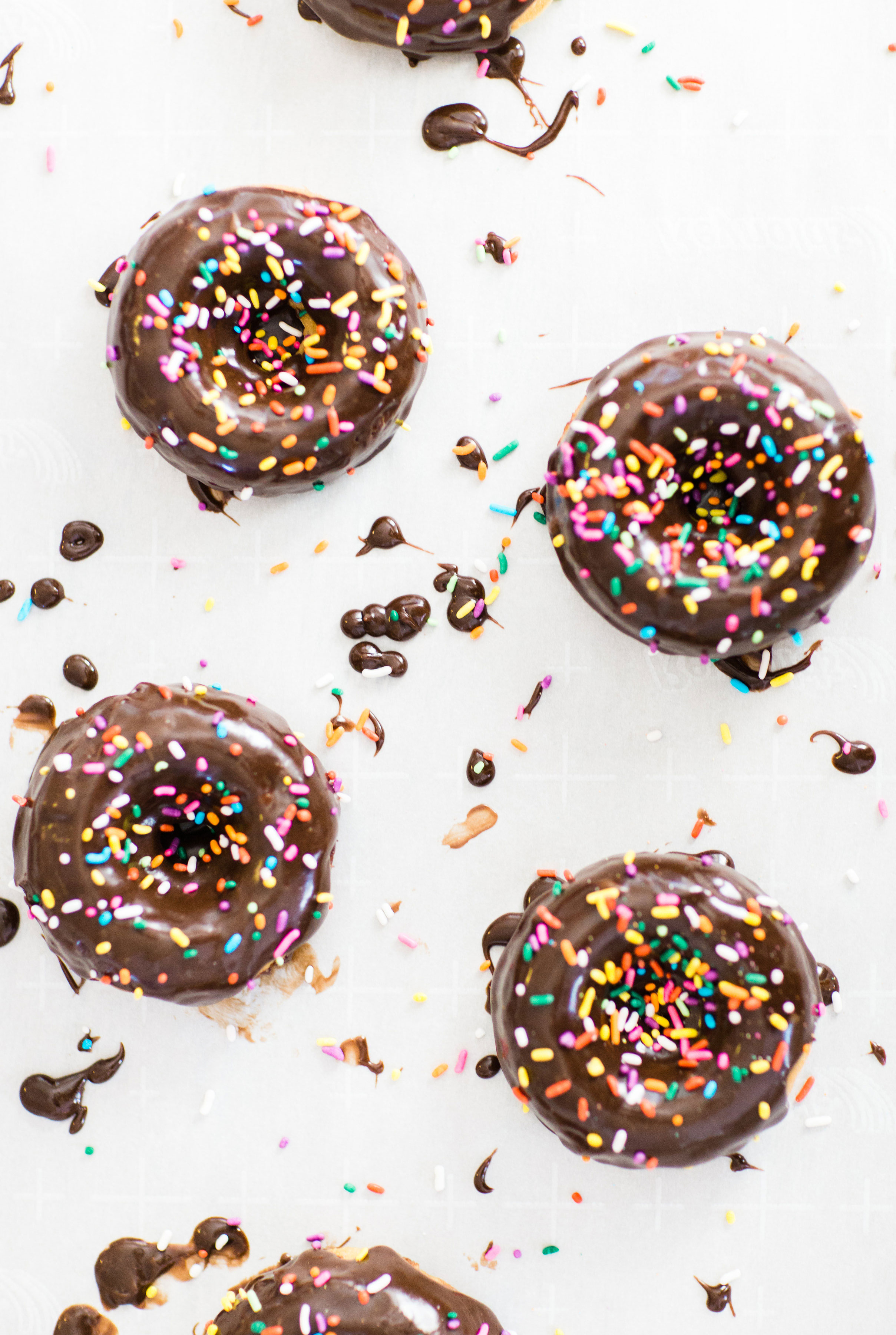 For gifting, I set up a little station with my printed containers, these wax paper liners, and my donuts.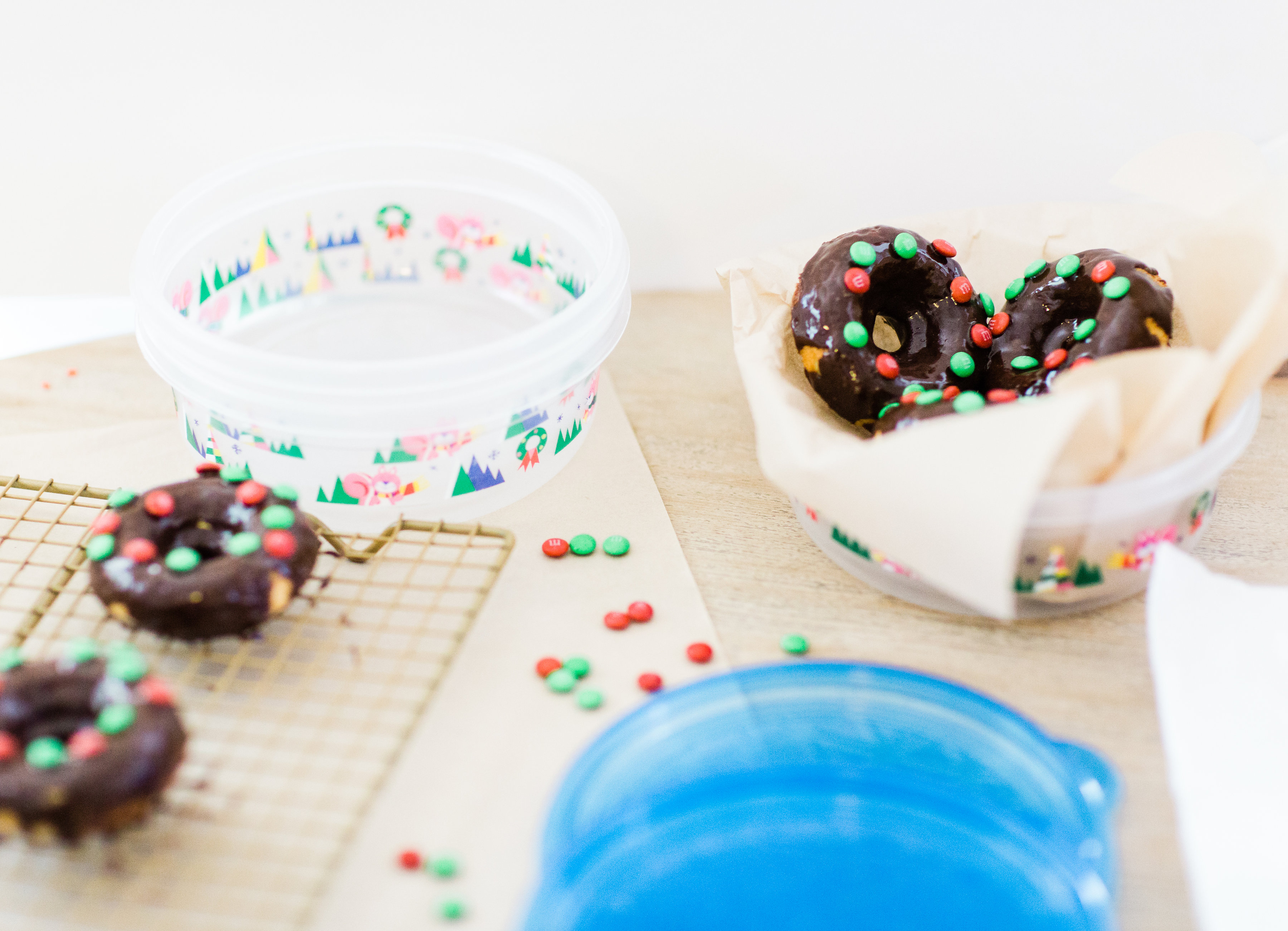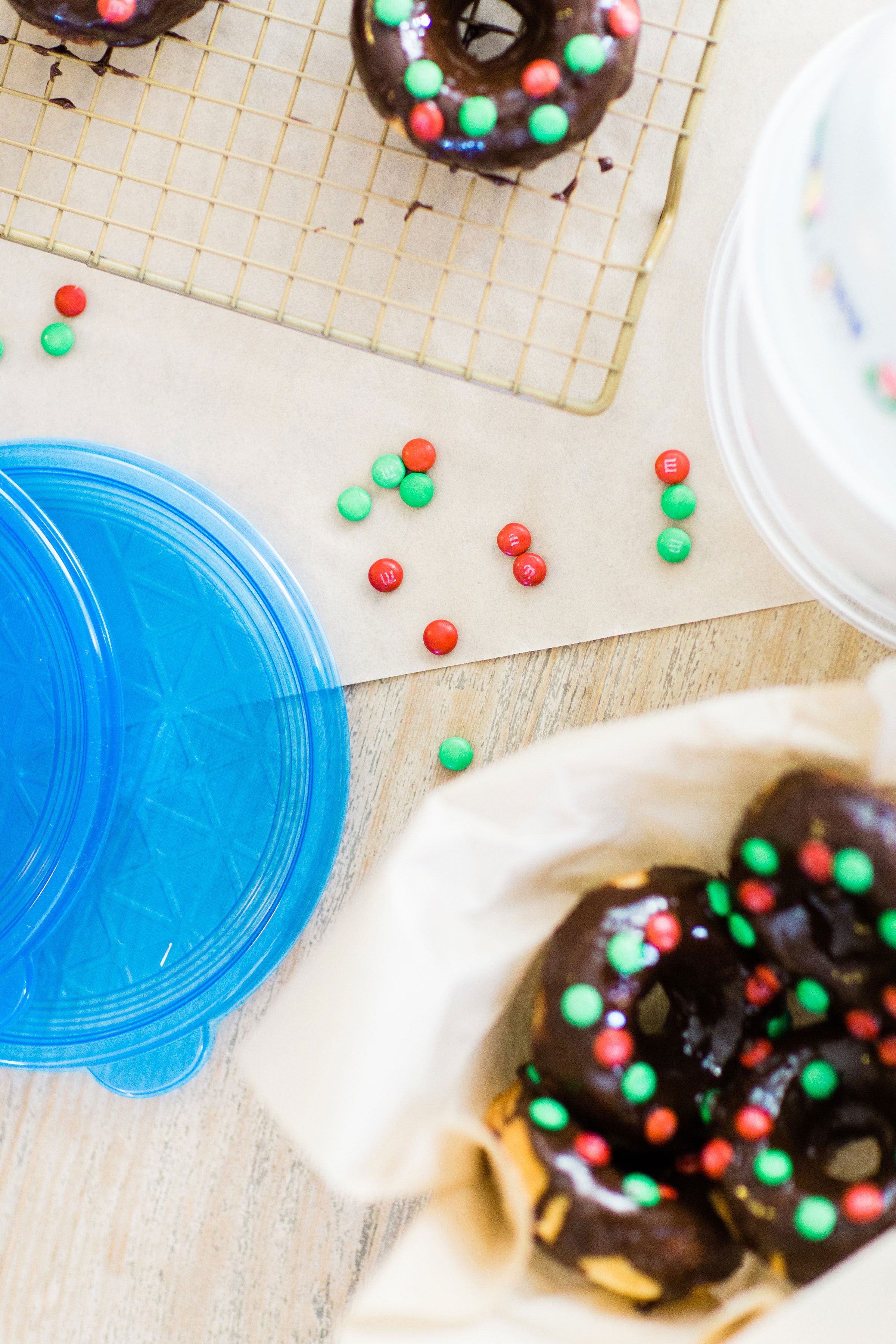 You can head to Target to find everything you'll need to make your own easy cake mix donuts, perfect for holiday gift-giving this season. To save on the products featured in this post, use this Cartwheel offer the next time you shop at Target.
If you bake your own donuts, be sure to let me know in the comments or tag me in your creations (@glitterinclexi) when you share to social media!
Photos by Annie Watts Photography