This post contains affiliate links, which means that if you click on one of the product links, I'll receive a small commission. Additionally, as an Amazon Associate I earn from qualifying purchases. Thank you so much for clicking through and helping to support this little blog business of mine! Read more about our site, privacy, and disclosure policies here.
We took a day trip just outside of Boston to the coastal town of Newburyport. Sharing a look at what we did, and the perfect family friendly local beach spot on Plum Island.
This past weekend was such a nice one. The weather warmed up to a balmy 40 degrees (that's practically warm after the 20-and-below days we've been having!) and we took full advantage.
Our weekend outside looked a little something like this …
Weekend Recap + Plum Island and Newburyport, MA
We took a handful of long walks to soak up the warmer weather.

We attended a Zoom Purim party and the girls wore their favorite princess mermaid fairy puppy costumes; a.k.a., a big mashup fo their favorite costumes and accessories. It was adorable.

👑

On Saturday night we made homemade sushi bowls and miso soup.
On Sunday, we took a day trip to Newburyport, MA (the cutest coastal town).
We picked up fish tacos and French fries and hot dogs for the kids and had a car picnic. (Our new favorite way to eat lunch when it's too cold to picnic outside.)
We spent hours playing on the beach

on Plum Island, collecting sea glass, and building sandcastles.

🏝

We picked up

our favorite ramen for Sunday dinner.

🍲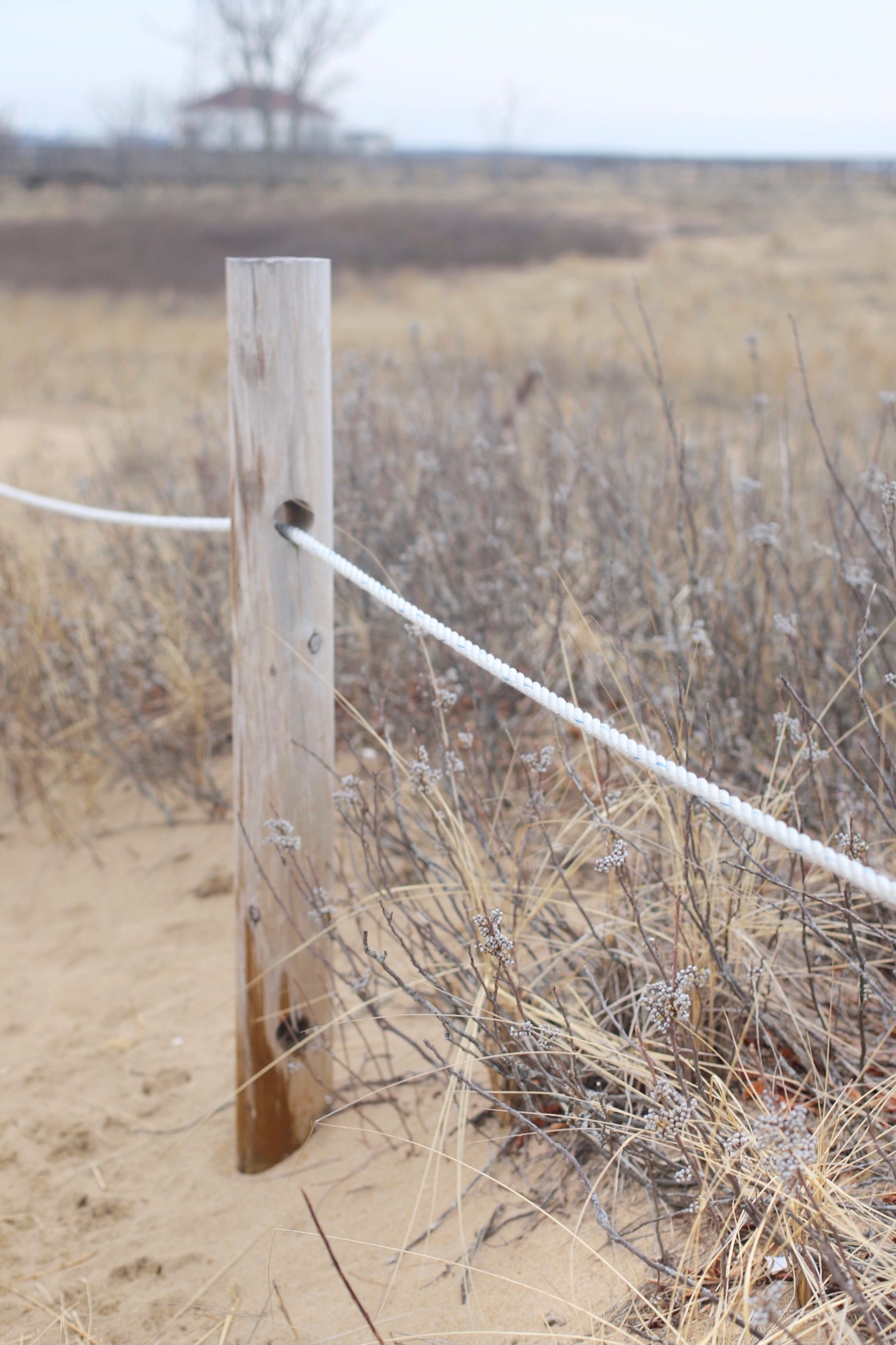 Our Beach Day Photo Diary: Plum Island and Newburyport, MA
We started our day in Newburyport, MA, a historic seaport town northeast of Boston.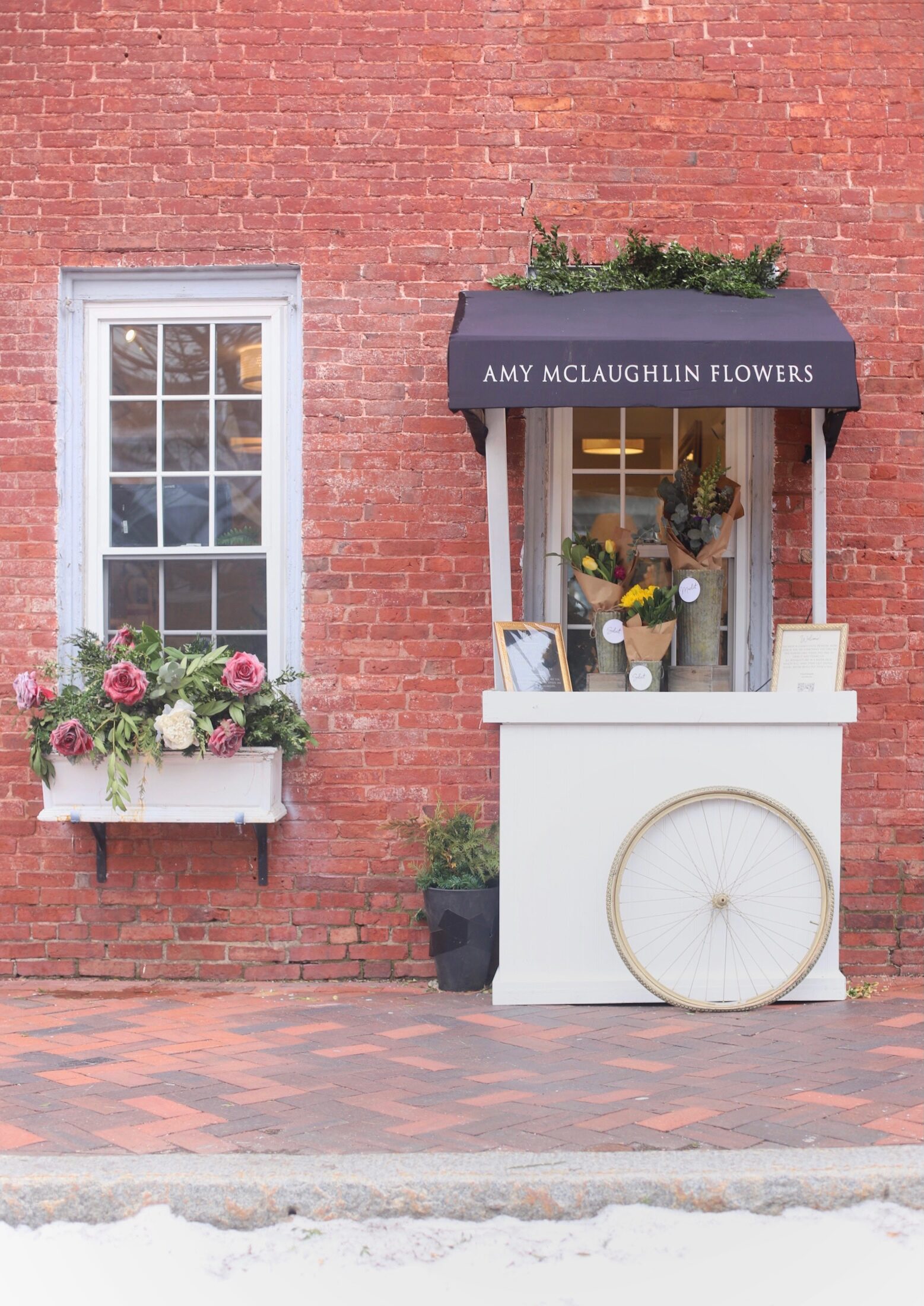 The town of Newburyport is ADORABLE. The whole downtown is super walkable and there are restaurants, coffee shops, ice cream shops, and so many boutiques and stores up and down the main drag and so many of the side streets.
Once the kids are vaccinated, I can't wait to spend the day shopping in all of the adorable local shops, sitting down for lunch at one of the many yummy restaurants, and soaking up all that this adorable place has to offer.
We wandered a bit and grabbed tea and lemonade plus lunch to go for an impromptu car picnic.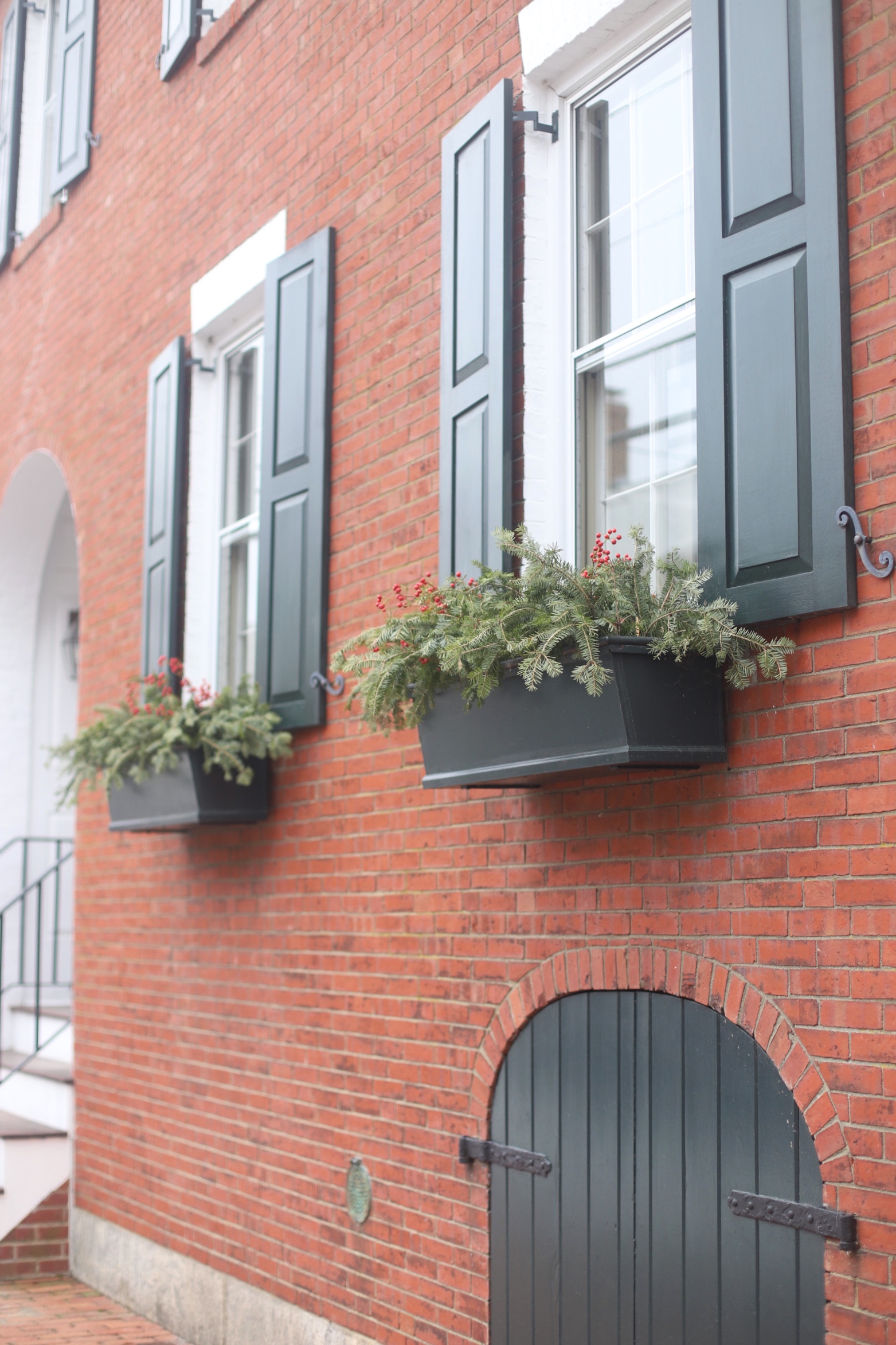 What is it about New England beach towns that makes them feel right out of a rom com? All of the stately old brick buildings, the charming historic coastal architecture, the cobbled streets. So quaint and beautiful.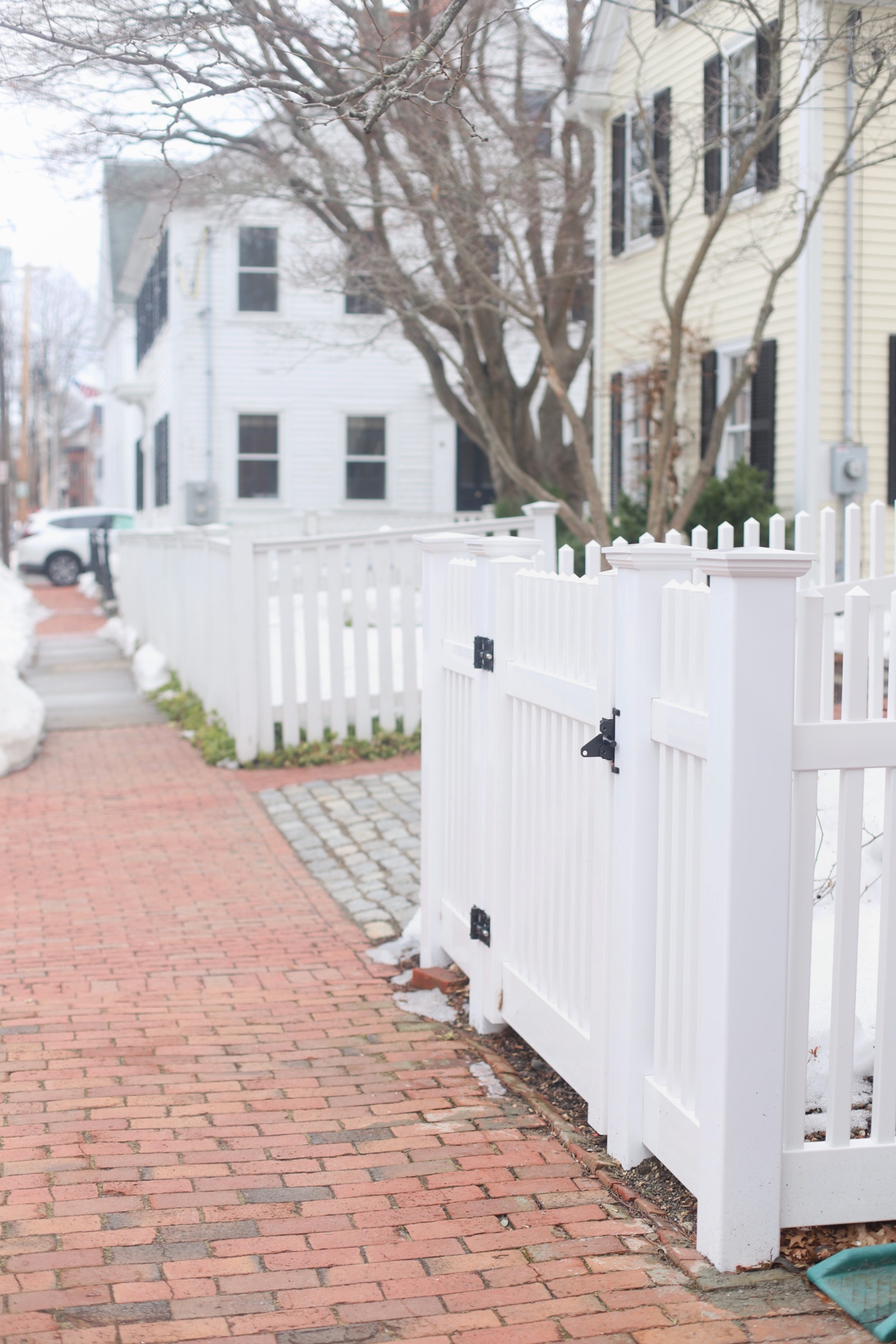 Next stop: the beach.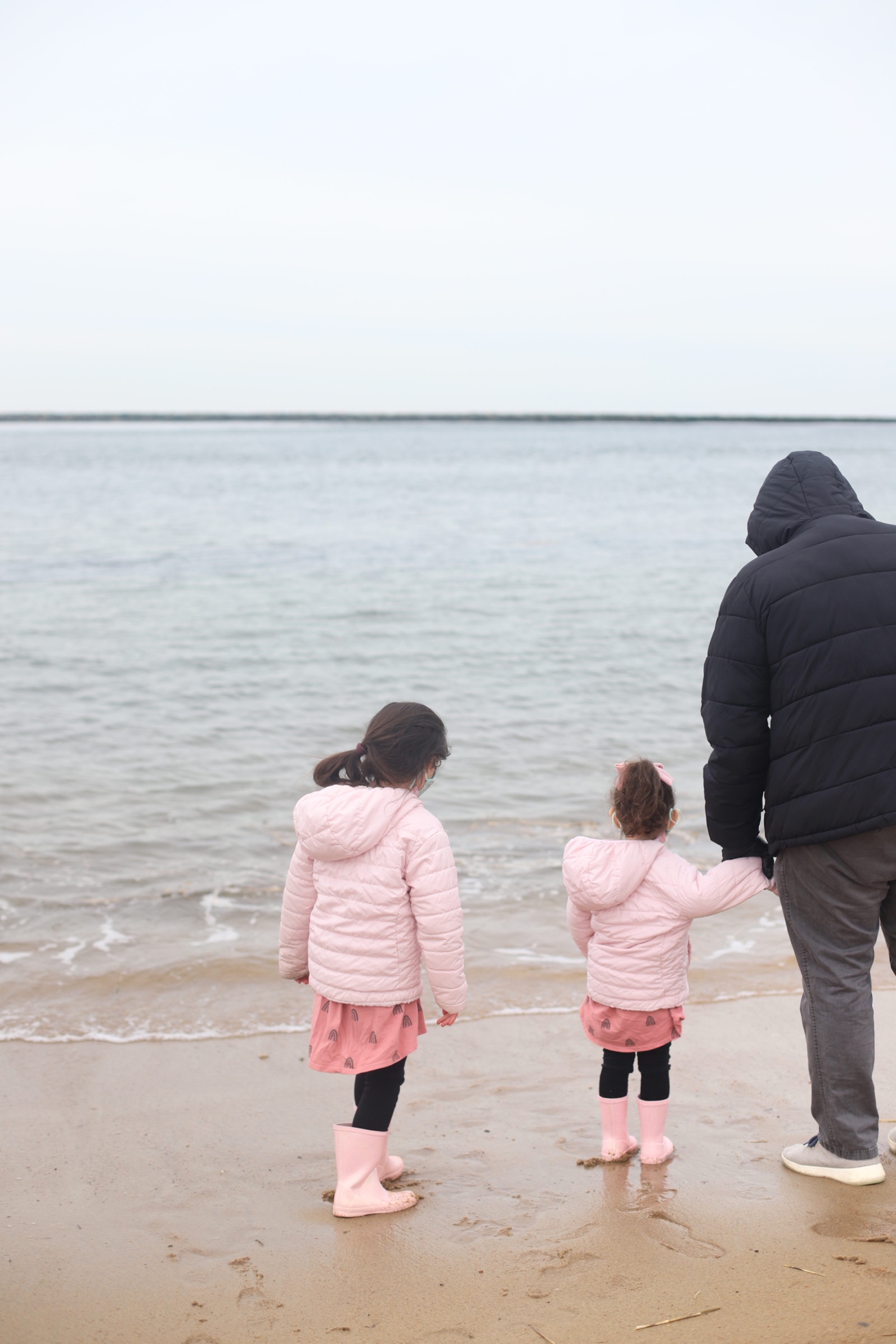 I've been looking for nearby beaches within a 30 to 40 minute drive of Boston and Plum Island kept turning up in my search. I'm so glad we took a trip to this picture-perfect beach spot.
If you've never been, Plum Island is a barrier beach island located off the coast of Newburyport. It's easy to drive to —Plum Island is accessed by a road running from Newburyport to the north of the island — and so beautiful.
The parking was easy — just park in one of the handful of public lots connected to the beach by a boardwalk. At least when we went in February, there weren't many people around mid-afternoon on Sunday.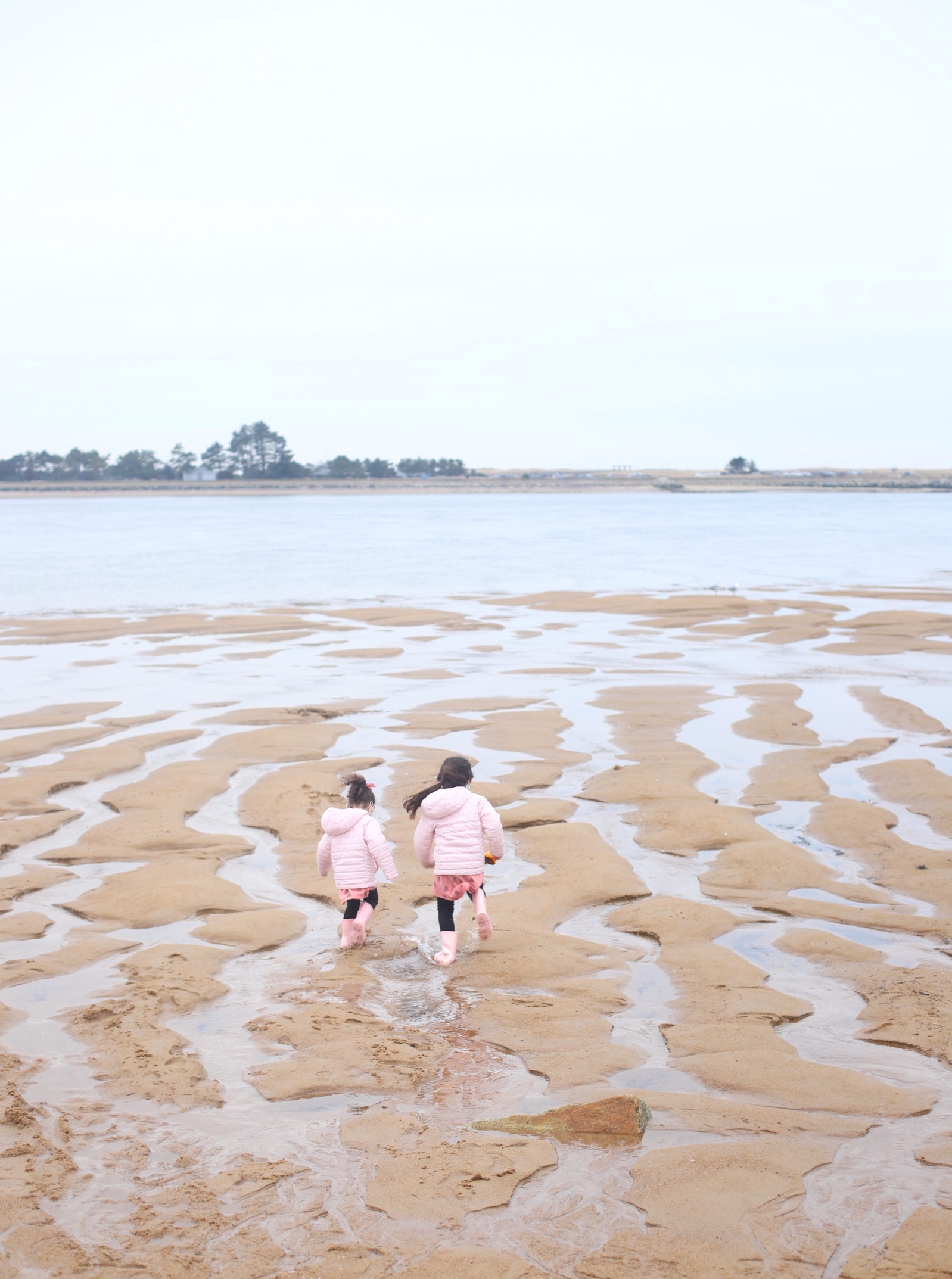 The beach itself was absolutely perfect and just what we were looking for because the sand was super fluffy and there are sand dunes and shallow tidepools everywhere – perfect for our young kids to safely play and splash in.
There were so many cool shells and we even found a few pieces of colorful sea glass. I also brought home a great piece of driftwood to hopefully repurpose into a cool DIY for the girls' mermaid themed room.
Parenting Tip:
If you park on the Northern end of the Island you can pay a visit to the Plum Island Light House and then take your kids to the adorable playground on the edge of the beach.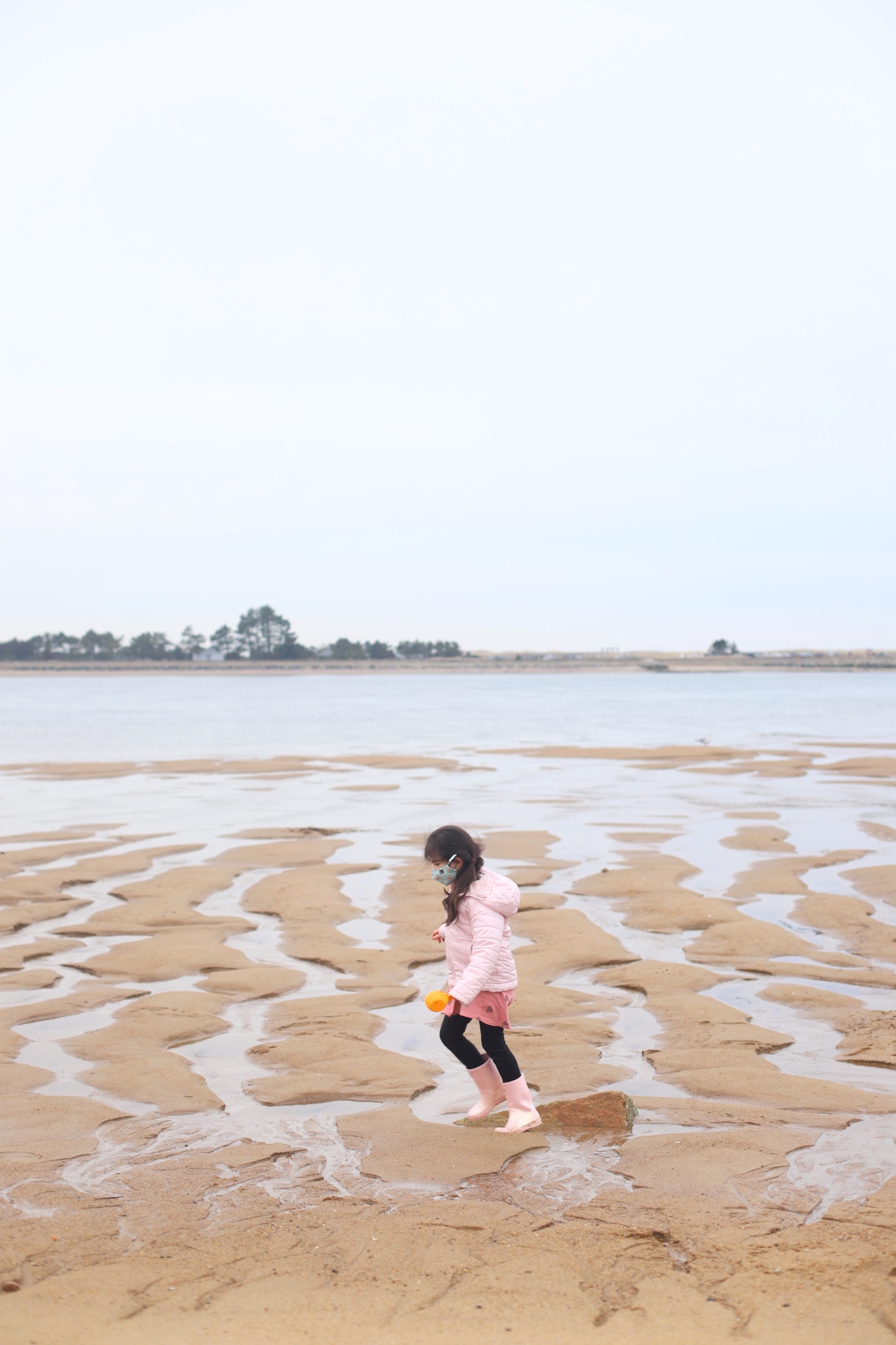 I actually love going to the beach in the colder months because often, the beach is pretty deserted when the temperatures are lower. We just bundled the girls up, pulled on our rain boots, and braved the windy day.
I've also read that the flies can get bad in summer months, so be sure to pile on the bug repellent if you head to Plum Island during season.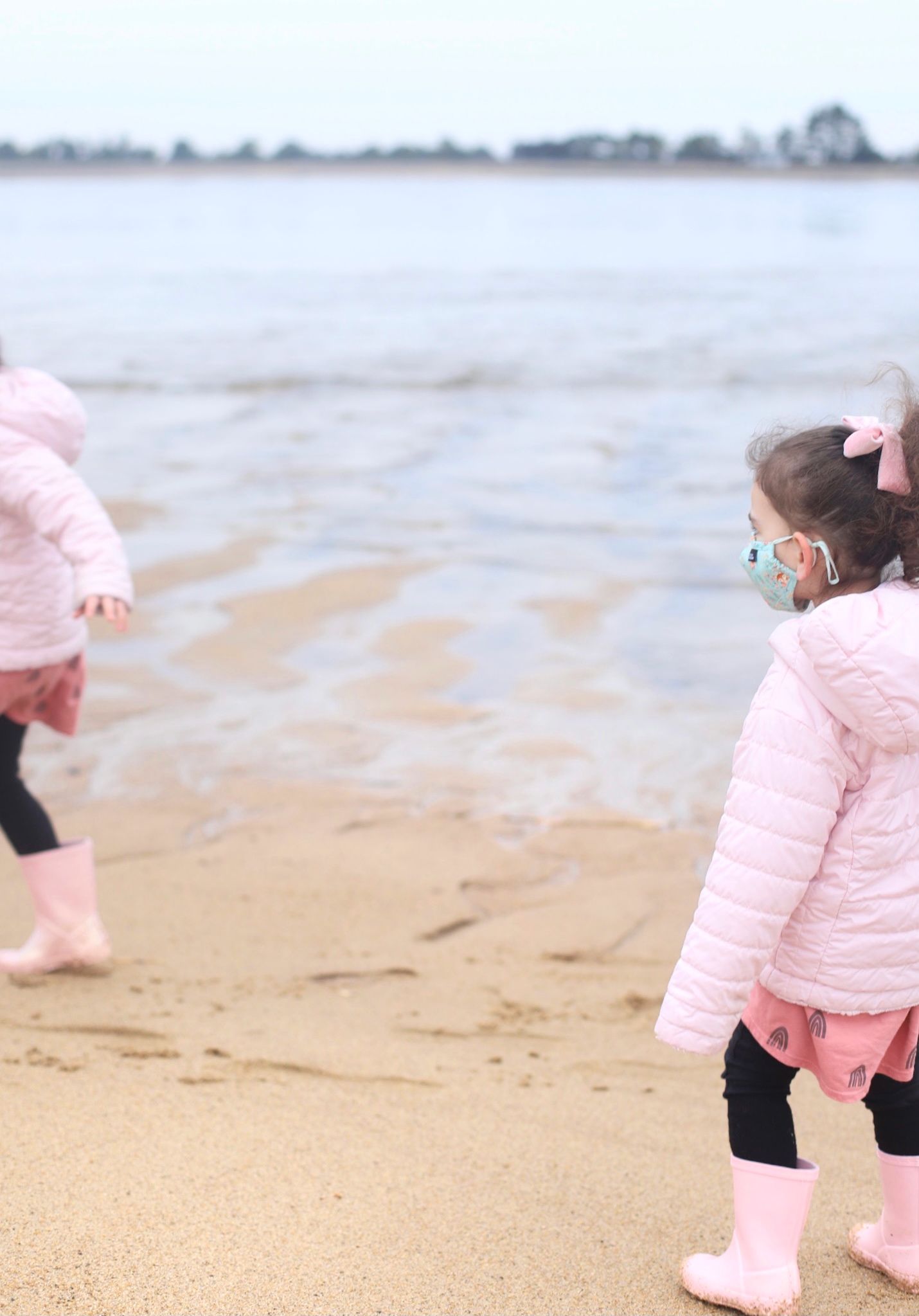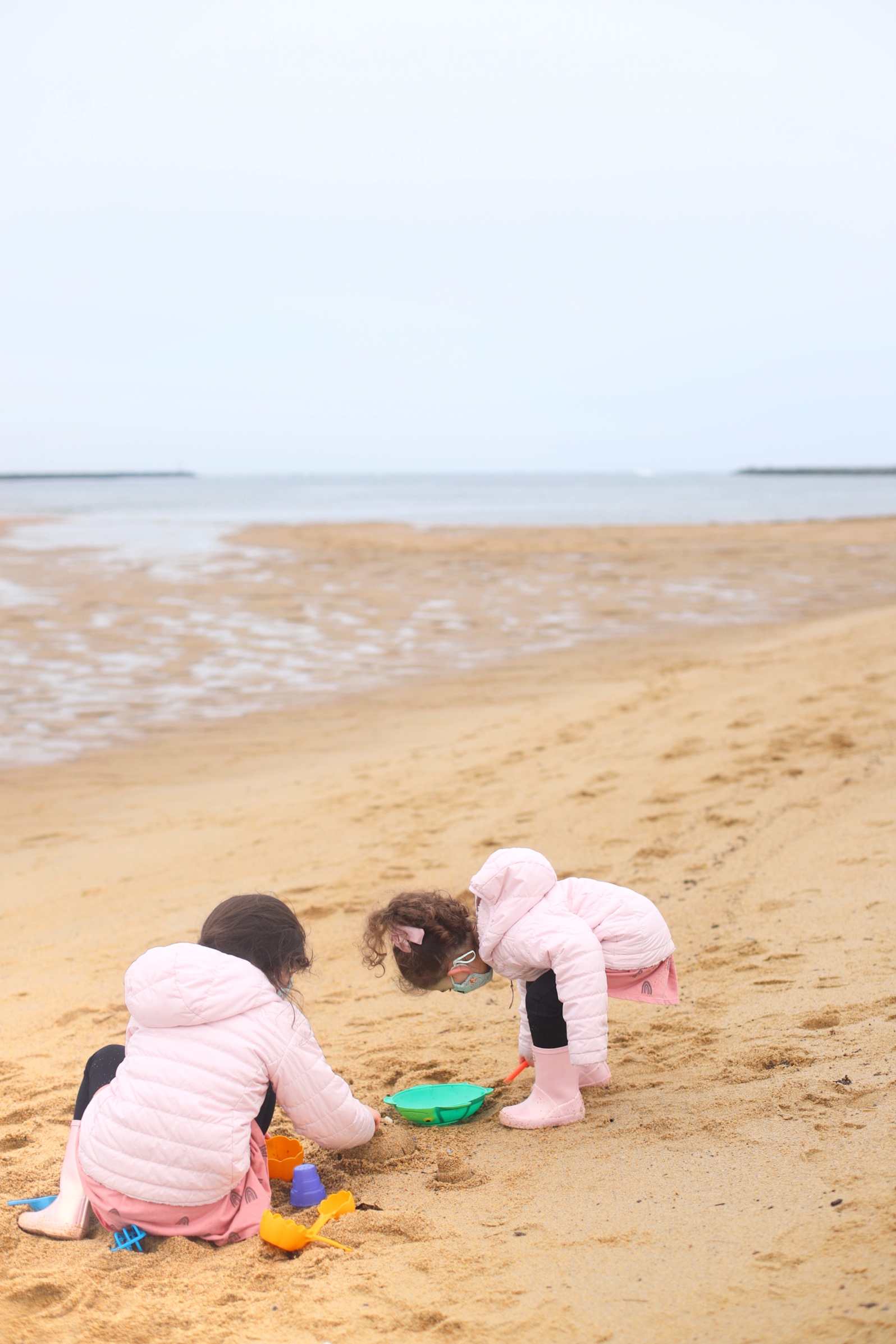 By the way, this Melissa & Doug Seaside Sidekicks Sand Baking Set is still one of our favorites for the beach. The girls love to pretend to "bake" sand cakes and they'll use the measuring cups to scoop and measure ocean water, sand, and shells and the mixing tools to mix up their creations.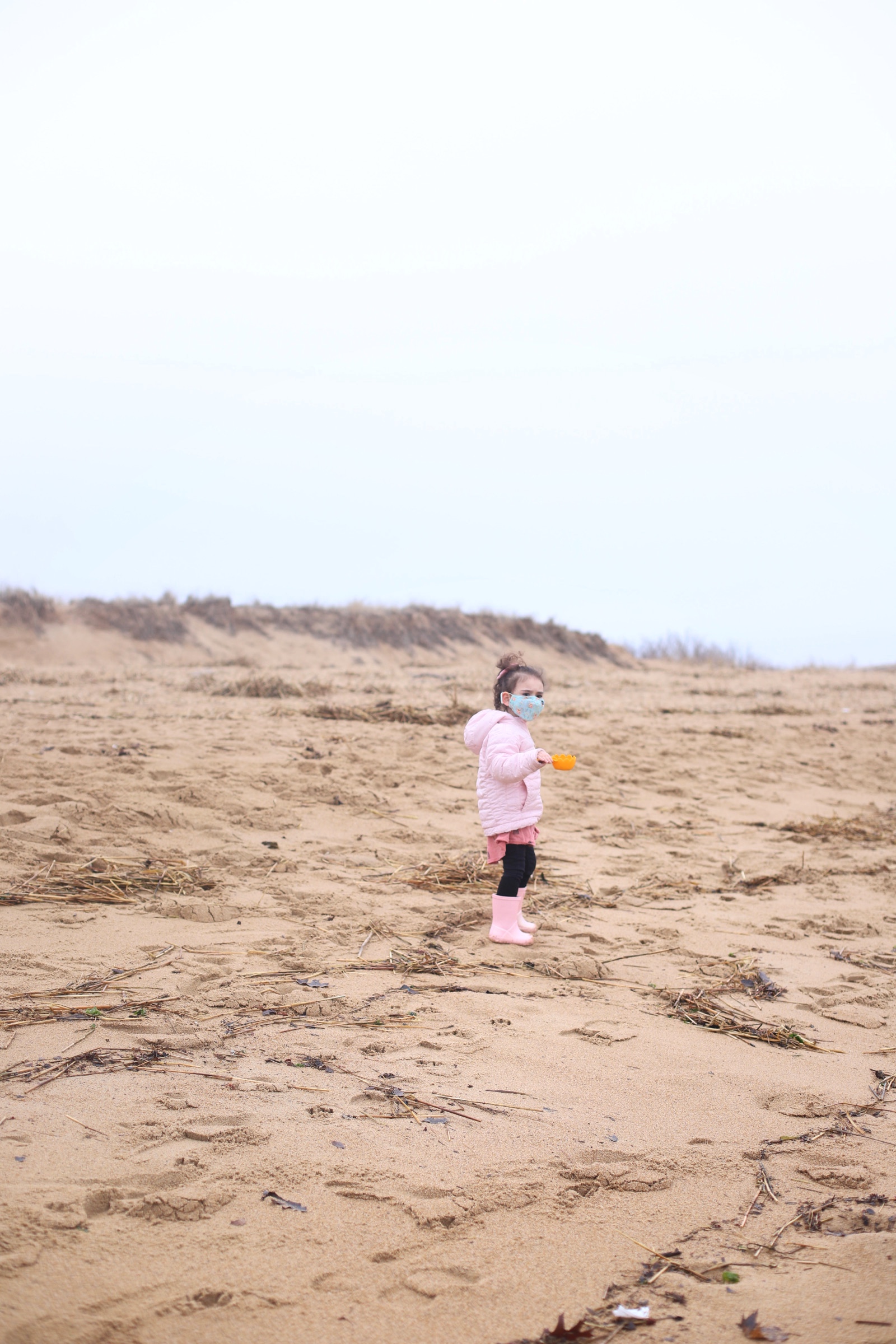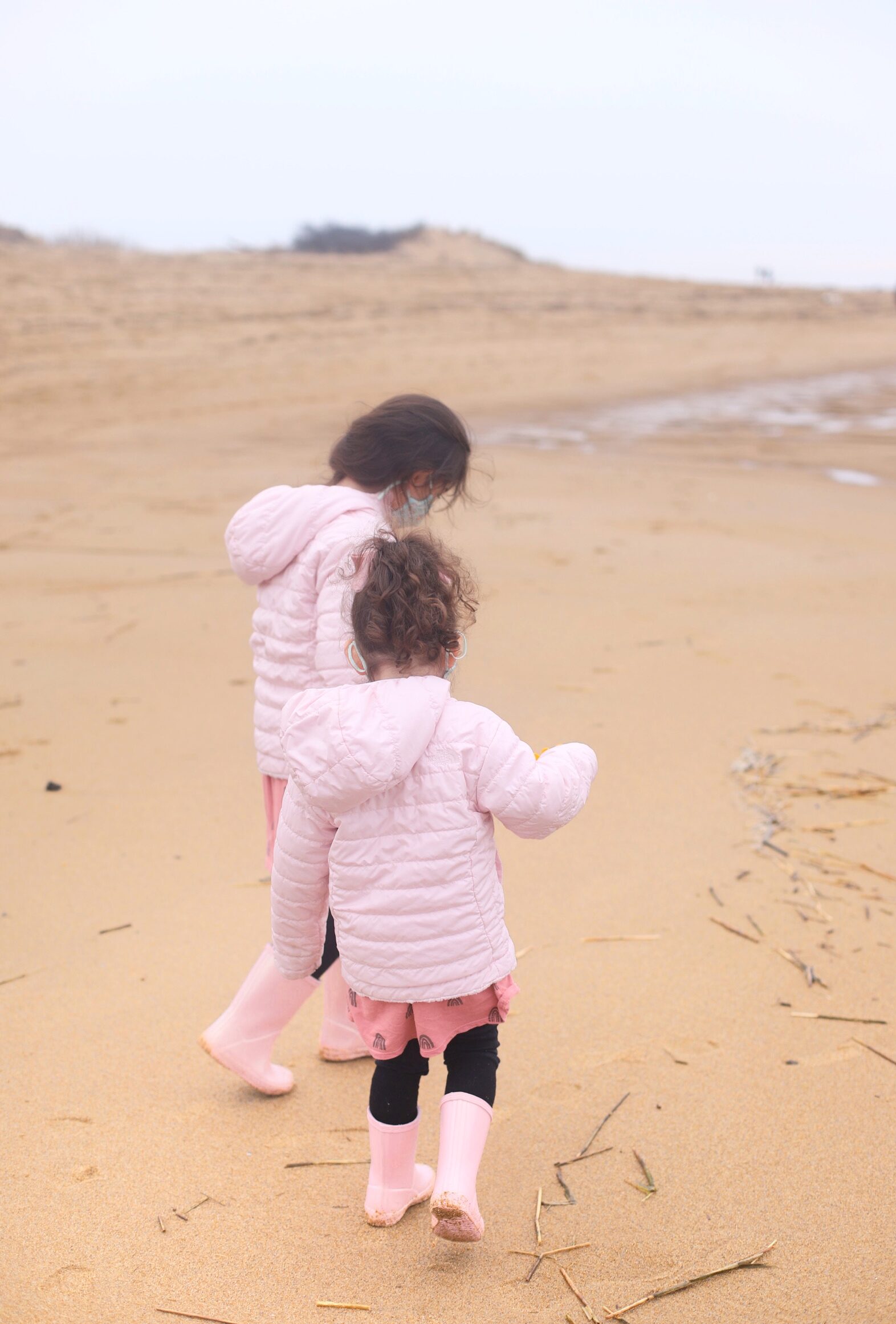 I also just noticed that the girls North Face Mossbud Reversible Water Repellent Jackets are on sale at Nordstrom and Dillard's! We LOVE these coats.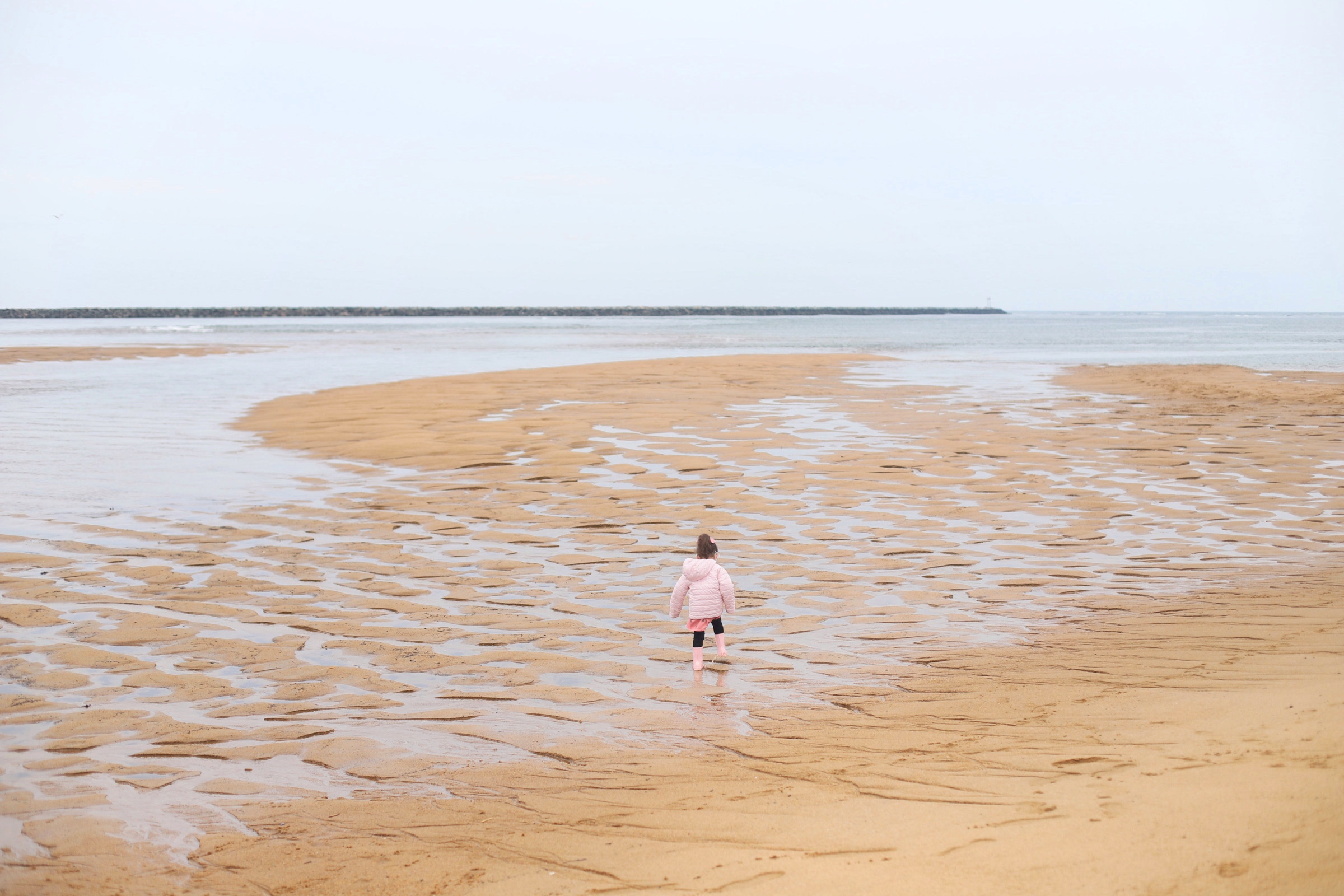 Come spring, we have big plans to head back to Plum Island and pick up the famous brioche lobster rolls at Bob Lobster and then picnic at the beach. We also want to check out the Parker River Natural Wildlife Refuge. When the weather warms up. It's home to hundreds of species of birds, plants, and animals on a whopping 4,662 acres.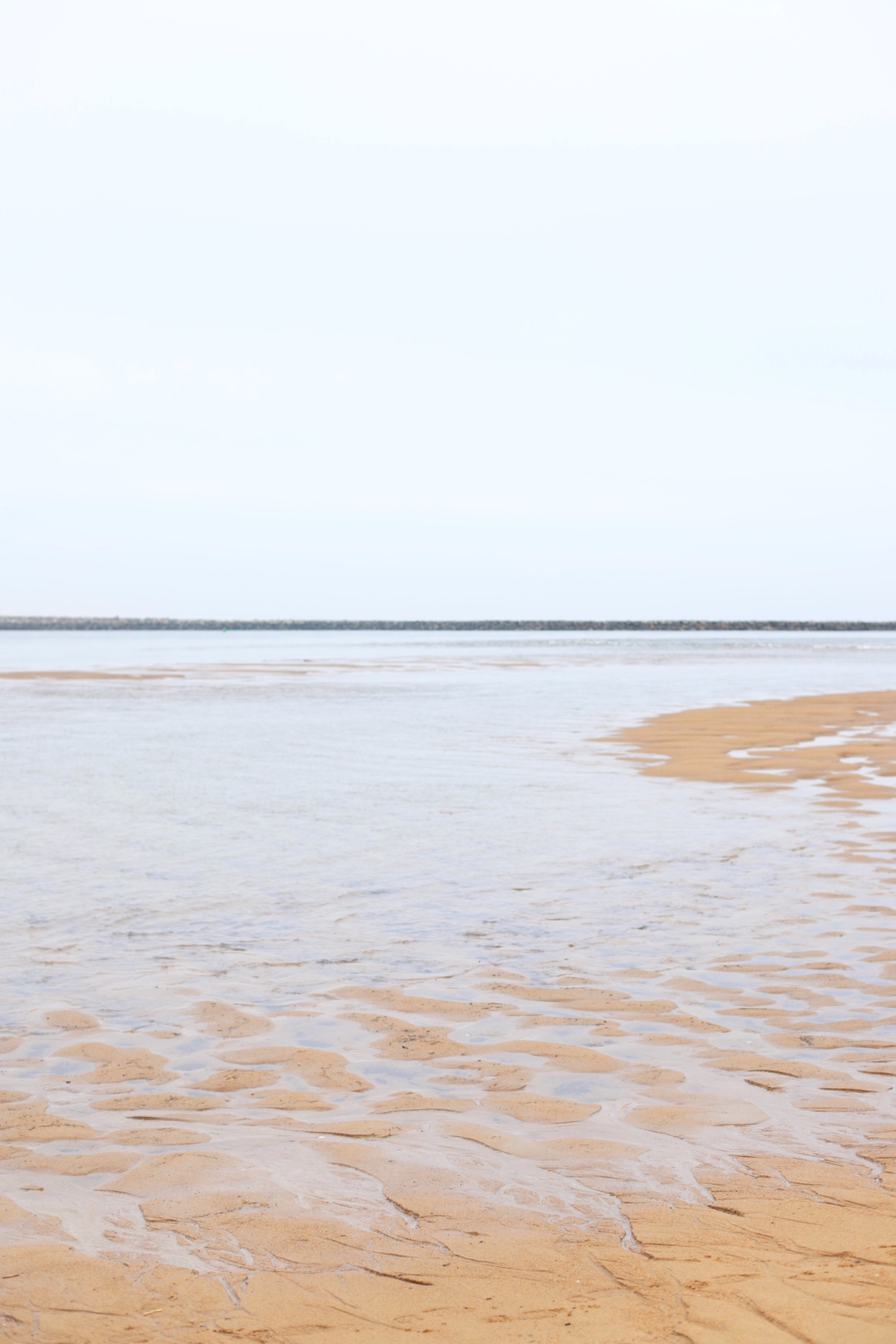 So if you're looking for a quick day trip just outside of Boston in the New England area, you should 100% add Newburyport, MA and Plum Island to your must-visit list!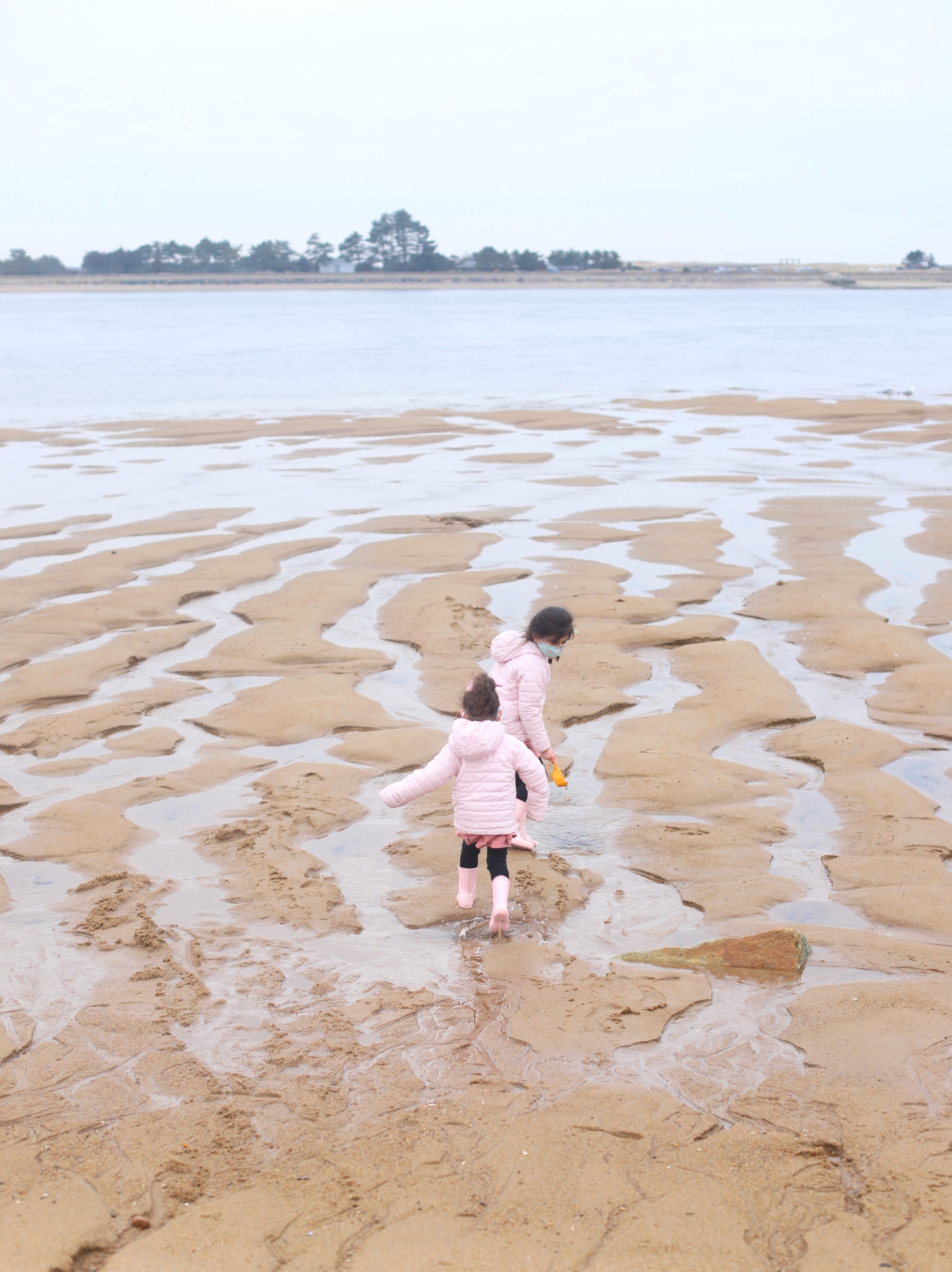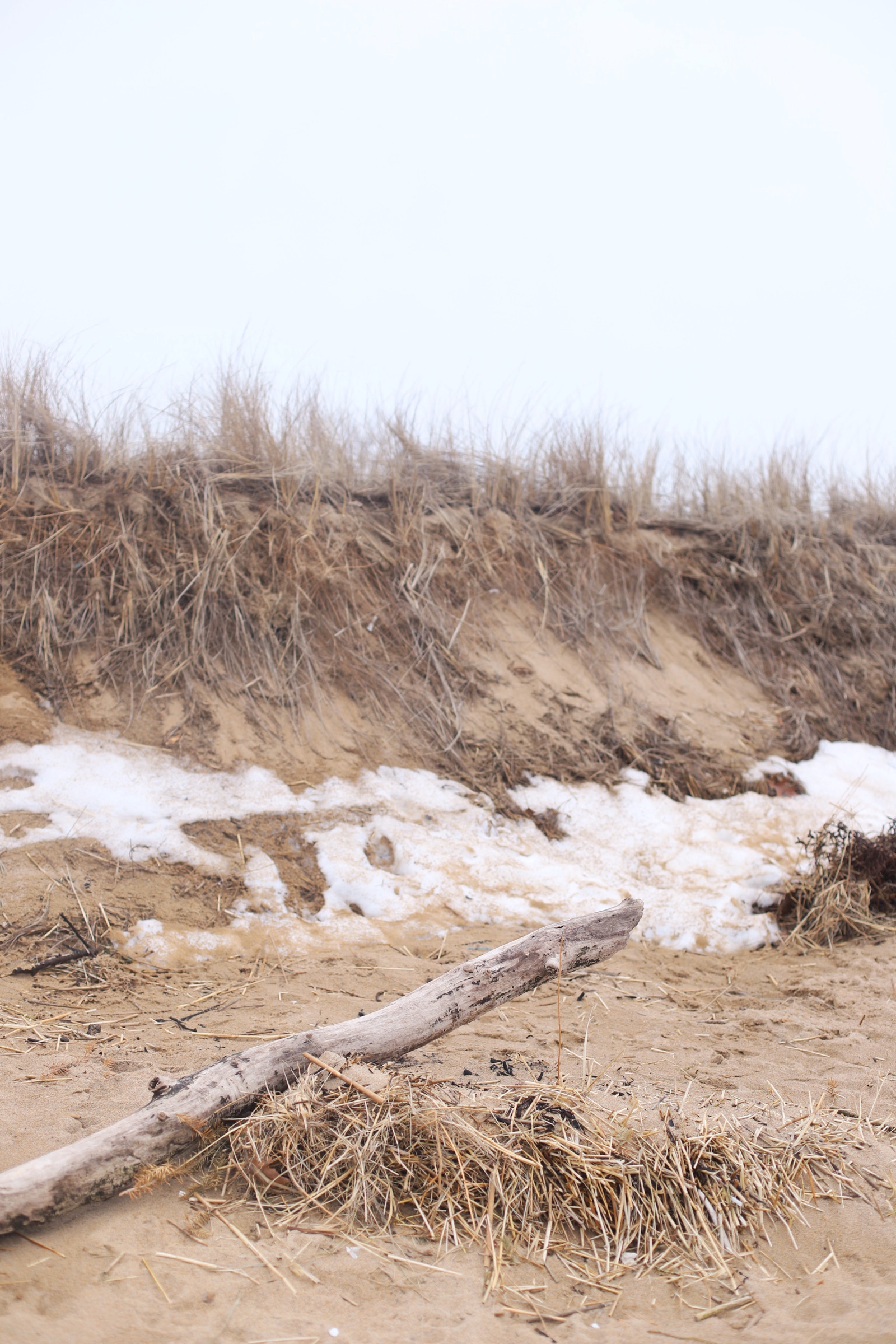 Do you have any favorite coastal towns to visit in Massachusetts? I'm always looking for recommendations not too far from Boston.
SHOP THE PLUM ISLAND AND NEWBURYPORT DAY TRIP POST | CLICK LEFT & RIGHT ARROWS TO EXPLORE