This post contains affiliate links, which means that if you click on one of the product links, I'll receive a small commission. Additionally, as an Amazon Associate I earn from qualifying purchases. Thank you so much for clicking through and helping to support this little blog business of mine! Read more about our site, privacy, and disclosure policies here.
This is a sponsored post written by me on behalf of Star Market. All opinions are 100% mine.
Throw your own at-home family movie night party, complete with a coffee table concession stand of the best movie theater snacks and a cozy indoor living room lounge set-up for maximum movie-watching fun.
With the weather still extra chilly, I've been coming up with simple ways to have adventures from the comfort of our living room. One thing I've had on my to do list was the at-home movie theater party. Sure, we watch movies at home all of the time; I just really wanted to go all out: movie tickets, big bags of popcorn, all of our favorite movie snacks, and an over-the-top cozy setup for maximum viewing fun.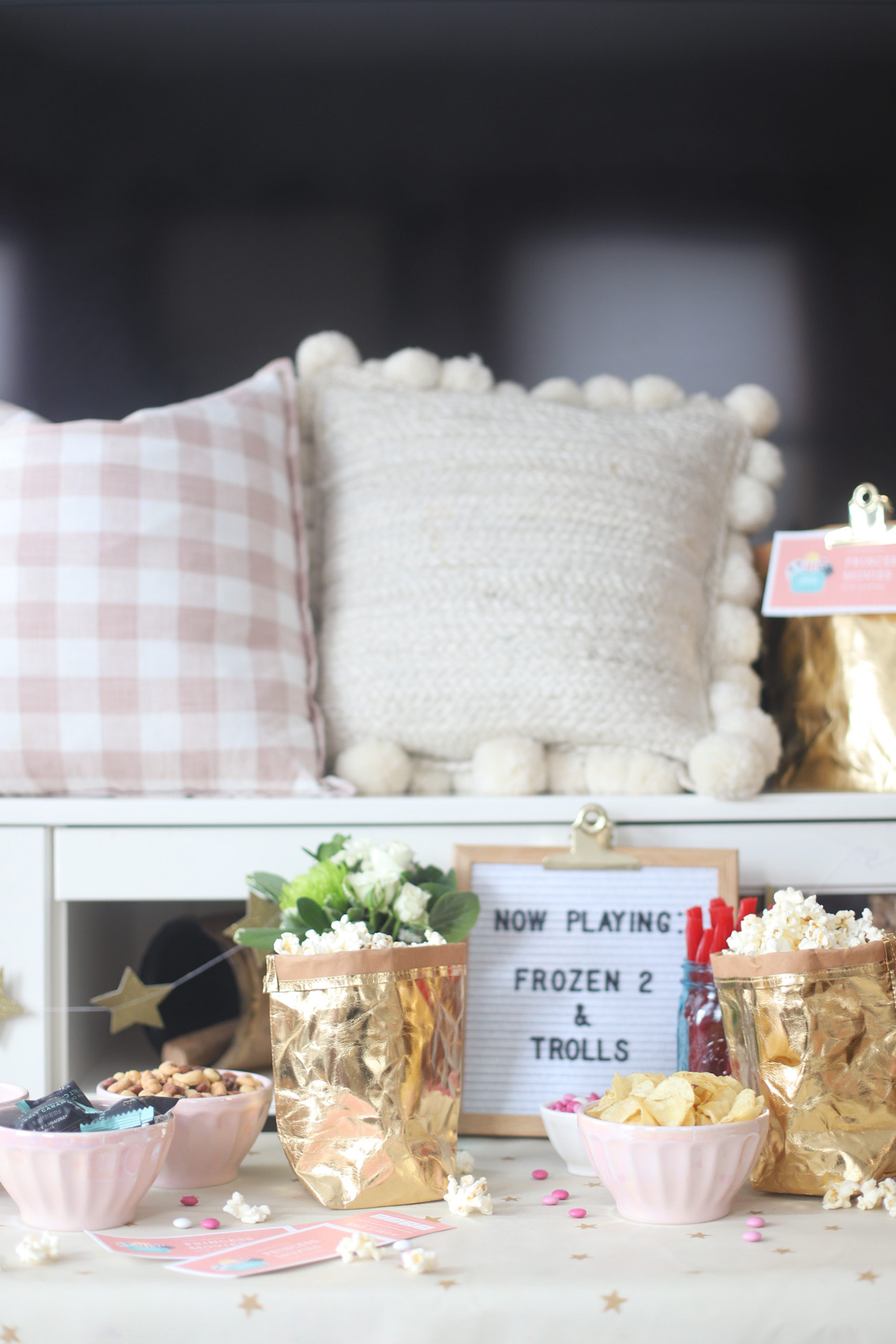 At-Home Family Movie Night Party
To set up our own at-home family movie night party, we designed and printed simple movie theater tickets on Canva, created an easy "concession stand" of our favorite movie theater snacks, and turned our living room into the comfiest place to lounge and watch a night of movie favorites.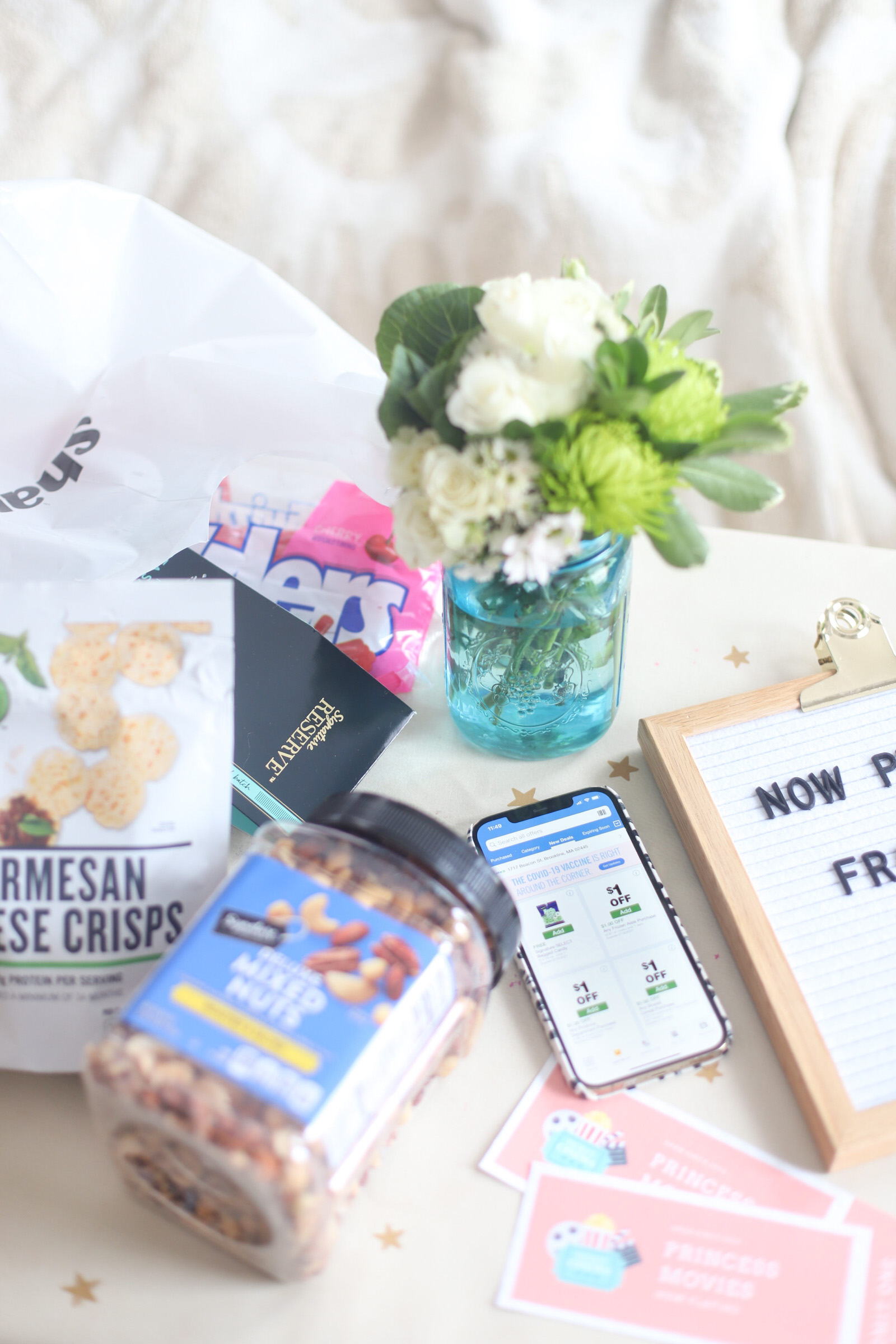 Choosing the Right Movie Night Snacks
As with so many of our parties, I like to use our local Star Market here in Boston to stock up. Having groceries delivered makes my life SO much easier. Star Market has everything we need at a value, and right now, when you shop, you can check out their exclusive line of Associate Choice TOP VOTED products. Albertsons Companies announced the winning products from their first ever Own Brands Associate Choice Awards, and there are so many amazing picks.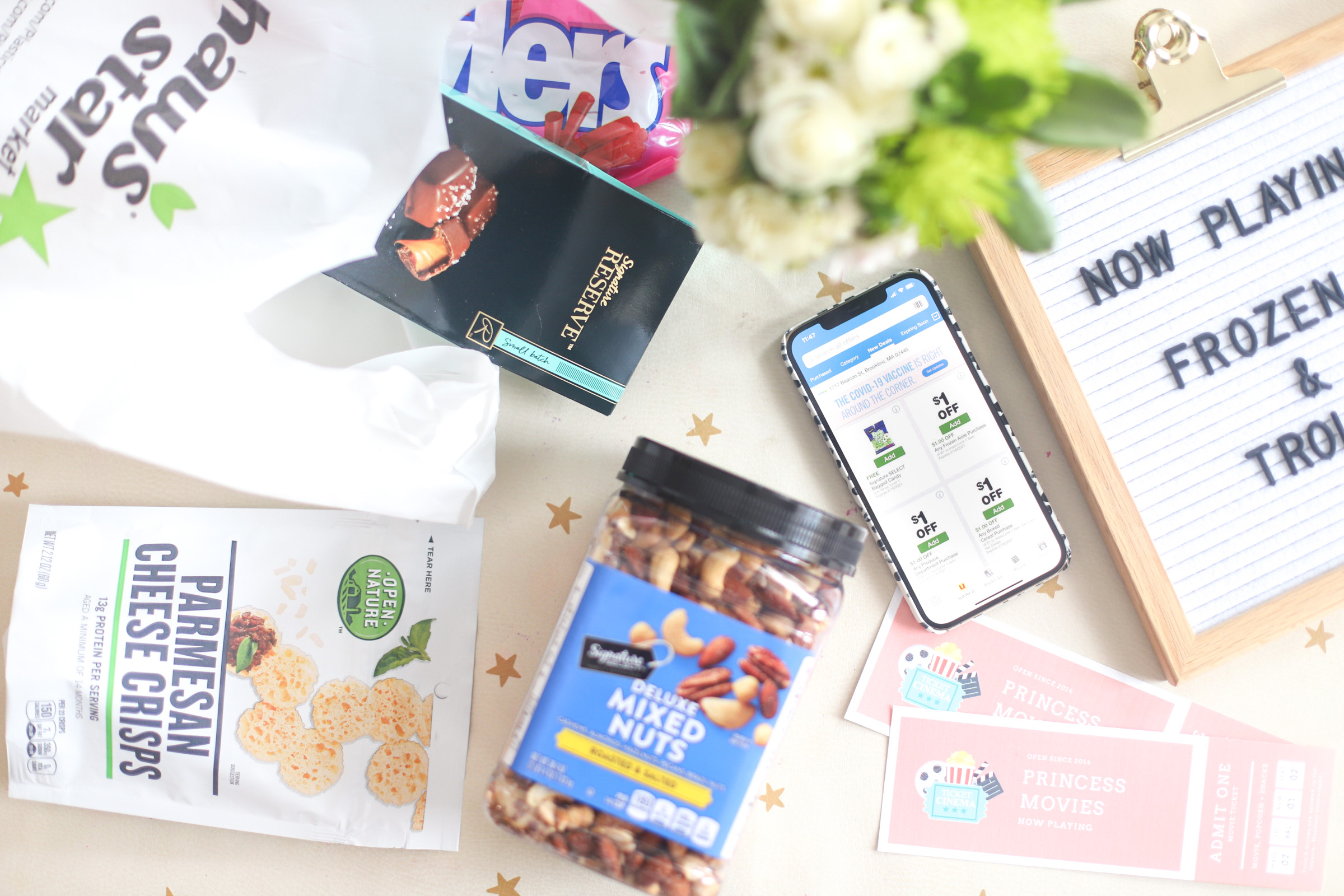 For our at-home movie night, I grabbed Signature SELECT™ Mixed Nuts Deluxe Value Size (our whole family loves snacking on these!) and Open Nature® parmesan cheese crisps. I also grabbed a few of our favorite movie theater snacks from Star Market, like popcorn (a movie-watching must-have!), Signature RESERVE™ milk chocolate sea salt caramels (they're Signature RESERVE™ dark chocolate sea salt caramels also took home the award for Favorite New 2020 Own Brands Product and Favorite "Guilty Pleasure" Food Item!), M&M's, Twizzlers, and potato chips. You canshop these affordable high-quality products at your nearest Star Market.
I shopped at Star Market in my local area, but you can also find O Organics® products exclusively at the Albertsons Companies family of stores, including Albertsons, Safeway, ACME Markets, Jewel-Osco, Vons, Randalls, Shaw's Supermarket, Star Market, and Tom Thumb.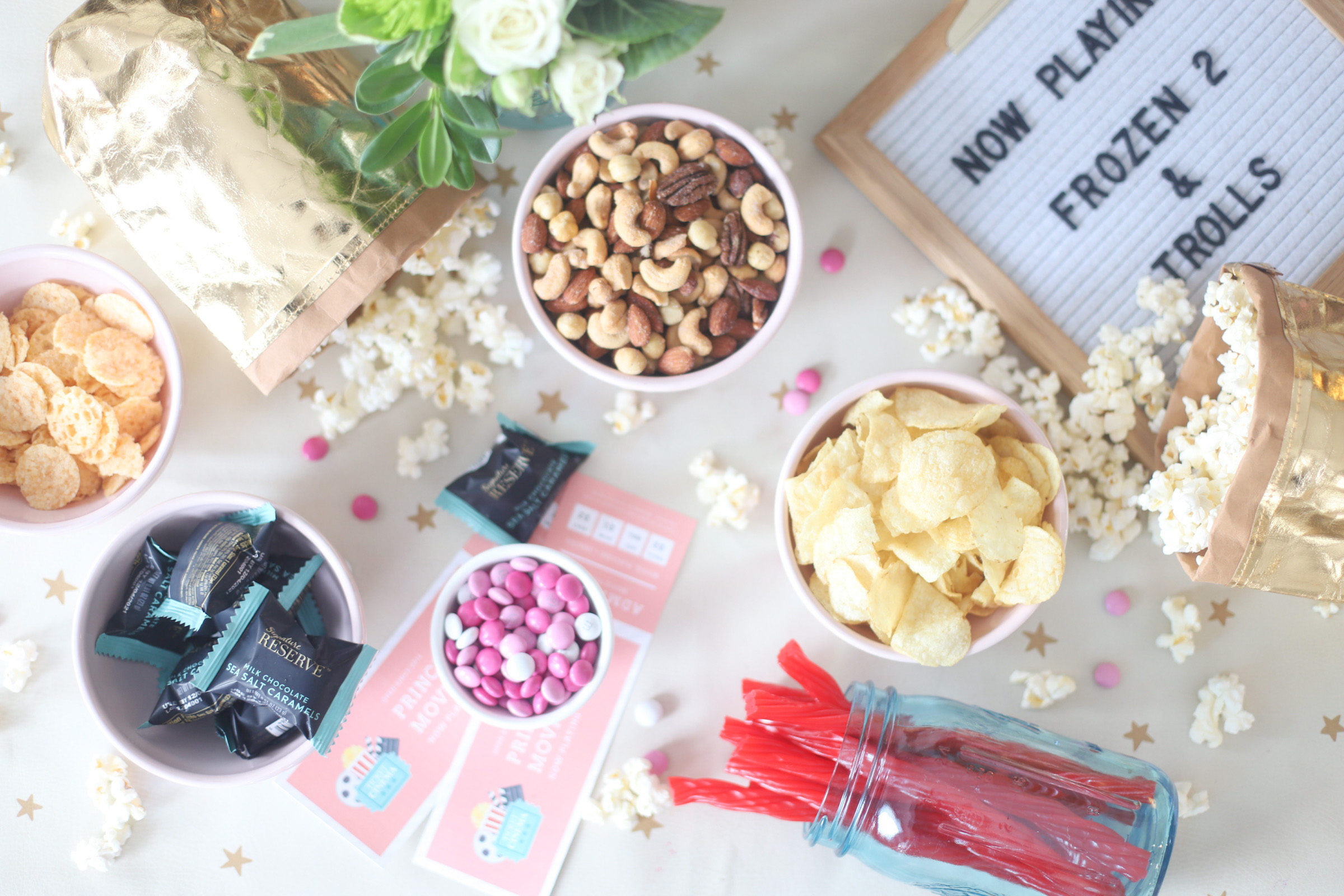 A buffet of snacks is always a good idea, don't you think? 🥰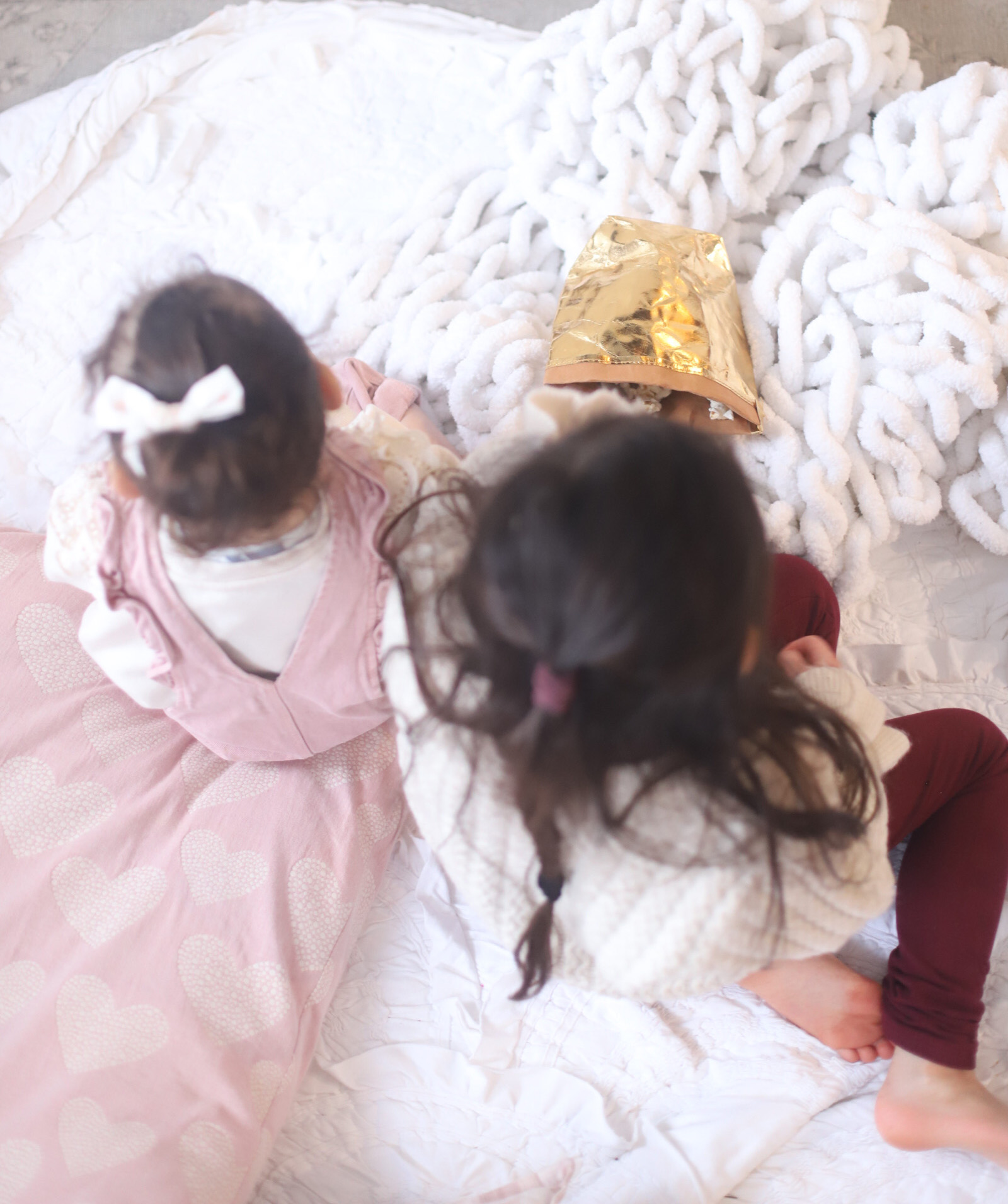 Building Our Own Cozy Indoor Living Room Theater
To set up our own at-home movie theater in the living room, we moved the coffee table up to the front of the room, where we made our own movie theater snack bar. Basically, we turned the coffee table into one big concession stand.
Then we turned our living room into the coziest lounge spot. We laid out blankets and pillows so that the floor was one big cozy playground.
I also put a big wood tray on the floor so we could easily choose our movie theater snacks from the "concession stand" (a.k.a., our coffee table of snacks) and then easily snack on them from the tray on the floor.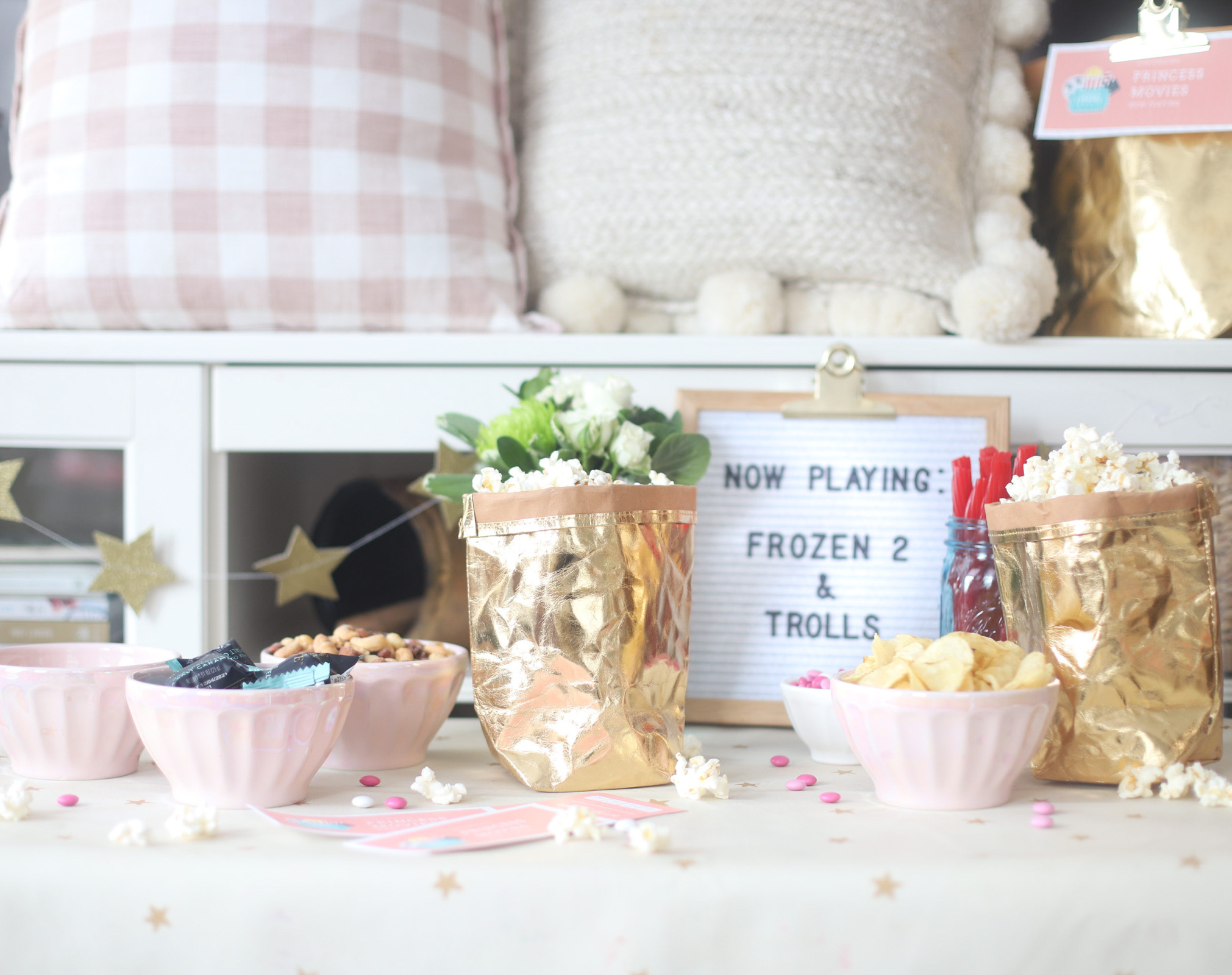 The snacks were a huge hit; salted chocolate caramels, mixed nuts, popcorn, candy and chips – what's not to love?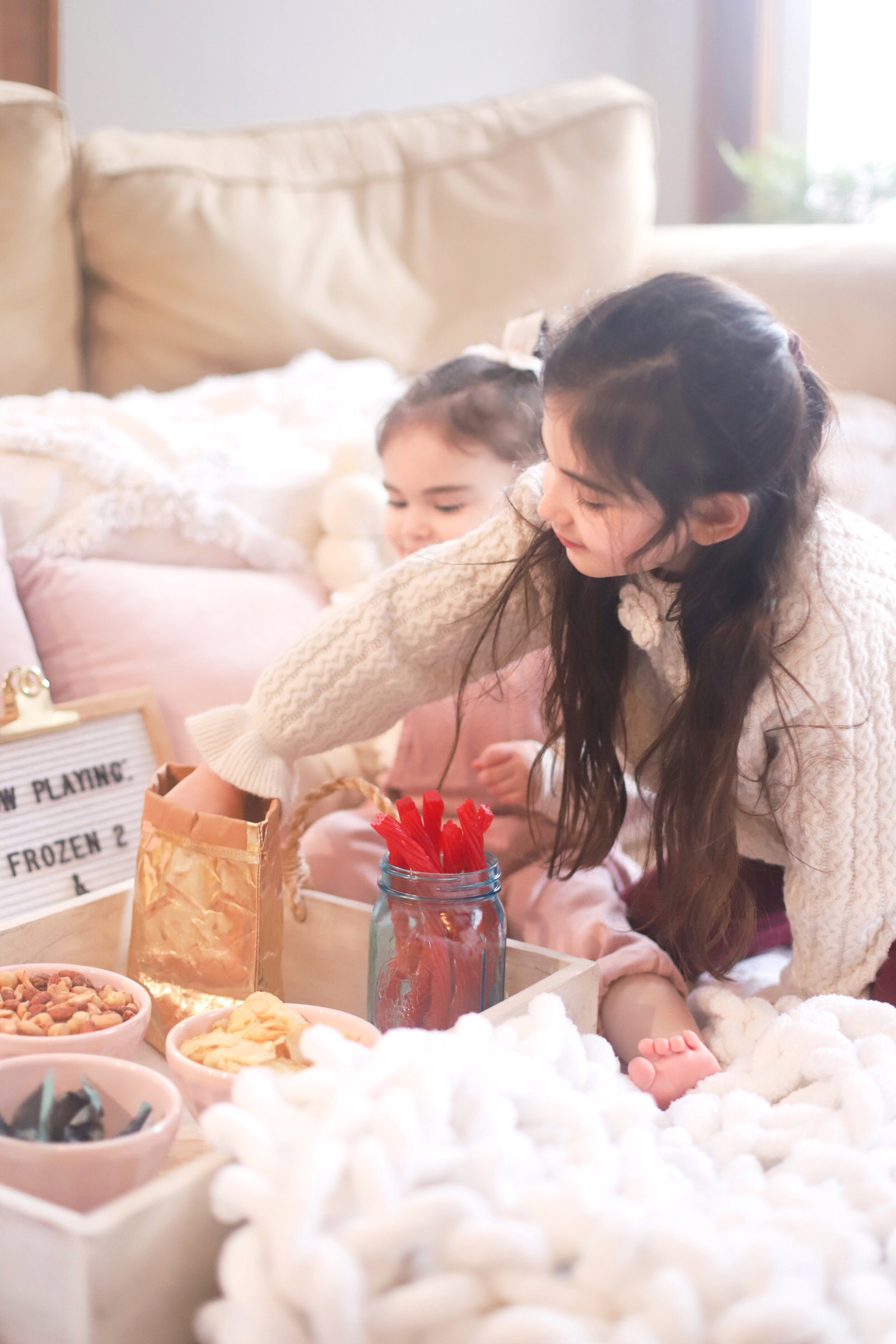 We all had so much fun taking something that we do pretty regularly – watching movies together – and making it extra special. Mike and I had so much fun at our movie night with the kids that we just kept on watching movies that night and made our own impromptu at-home movie date night. Win, win!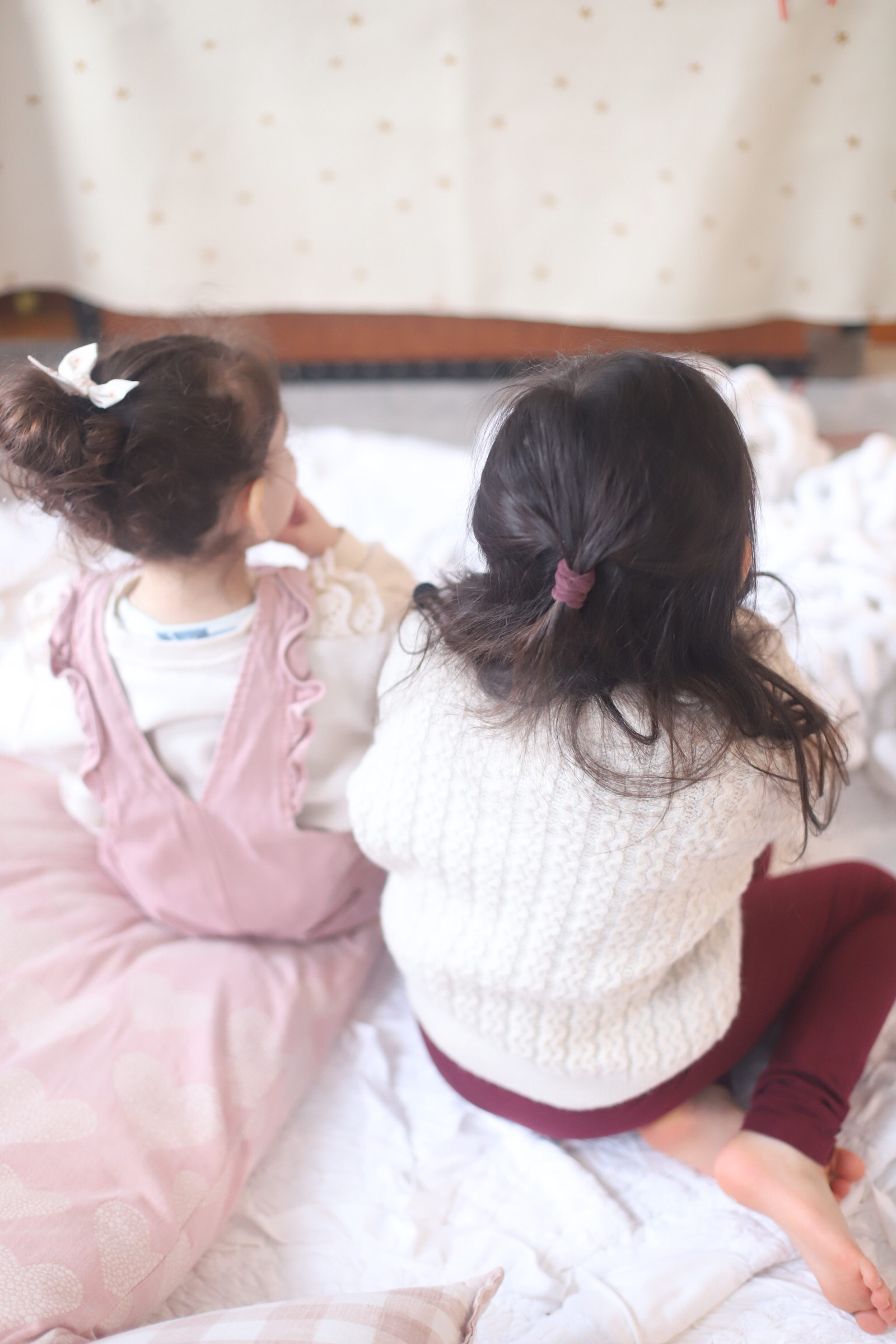 What about you? Have you done a movie night party? Any favorite movie snacks you always have when watching a good movie?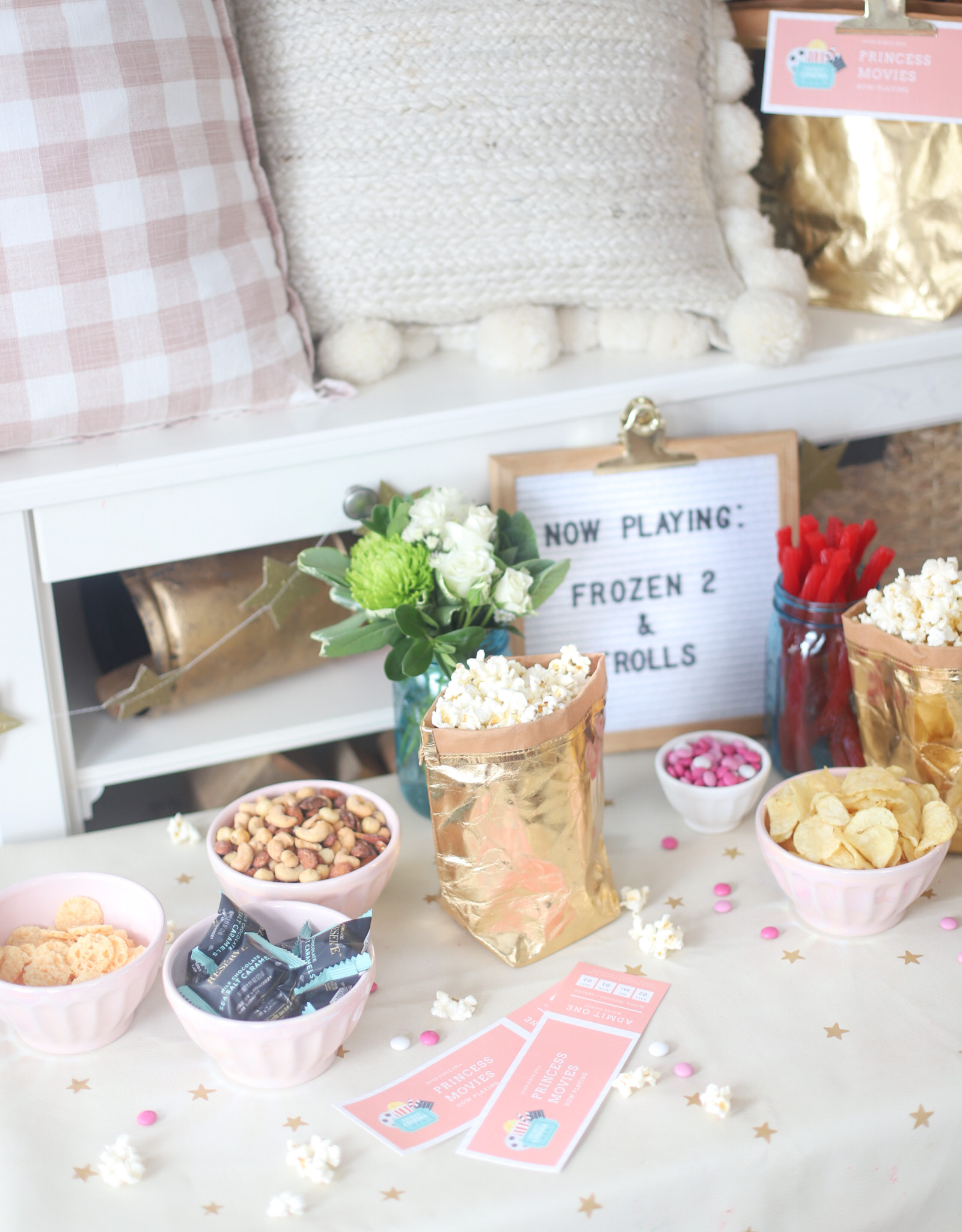 Love this easy and fun family at-home movie night? Check out all of our celebrations here (with plenty of ideas for at-home party fun!) and head to our recipe page to see what else we're dreaming up in the kitchen! And if you put together your own living room movie theater, be sure to tag me on social media (@glitterinclexi) so I can live vicariously through all of your low-key celebrations!