This post contains affiliate links, which means that if you click on one of the product links, I'll receive a small commission. Thank you so much for clicking through and helping to support this little blog business of mine! Read more about our site, privacy, and disclosure policies here.
Planning to throw a Christmas cookie exchange this holiday season? These hosting tips will help you to plan one awesome cookie swap party, including more than 40 recipes for our favorite holiday cookies ever!
The holidays are all around and Christmas and Hanukkah are just weeks away! How on earth the year is nearly over is beyond me, but I'm going to soak up every last ounce of holiday spirit that I can!
Because I live for a good party, and especially all of the festive holiday parties, I've always absolutely loved the idea of a Christmas cookie exchange party. A celebration with family and friends and an excuse to bake, swap, and eat all of the Christmas cookies?!? What's not to love? Total win for anyone with a sweet tooth.
What is a Christmas Cookie Exchange?
Also called a cookie swap, cookie round-up, cookie swap party, etc., a classic Christmas cookie exchange is a gathering or party where friends and family get together, and each guest brings enough of one kind of holiday cookie to share. Then, at the party, guests sample the cookies, then trade, divvy up, and package the cookies into beautiful assortments. What's great about a Christmas cookie exchange is that even though each guest only had to bake one kind of cookie, they go home with several dozen different cookies and everyone leaves with finished gifts and an arsenal of new Christmas cookie recipes!
Depending on how big your cookie exchange is, you can potentially leave the party with dozens and dozens of homemade cookies. (Easier – and more fun – than store bought cookies, if you ask me!) Plus, a cookie swap is the perfect excuse to get together with your favorite people, carving out some time during the busiest time of the year to slow down and celebrate with one another.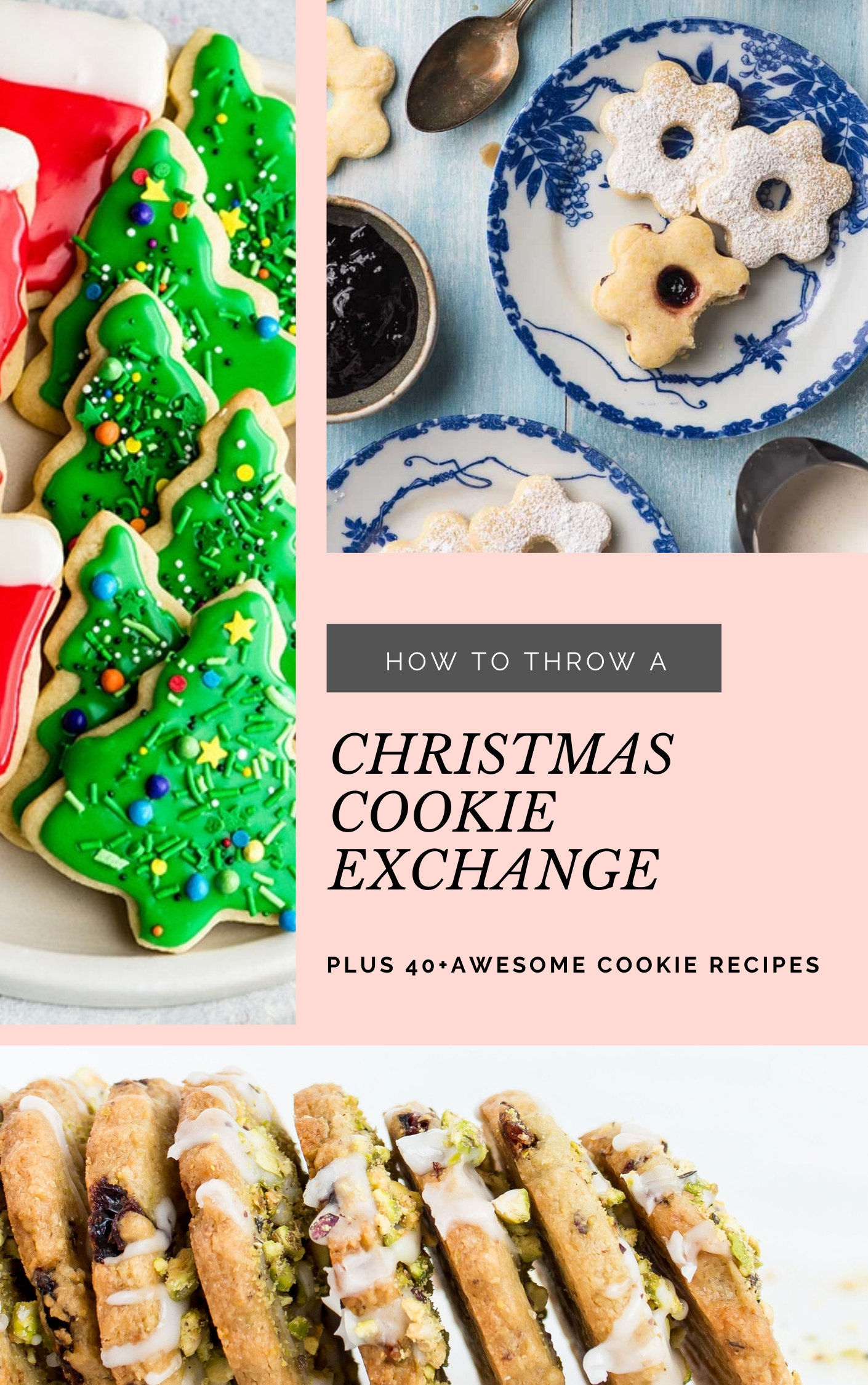 How To Host a Christmas Cookie Exchange
First things first, remember, cookie exchanges are meant to be fun!

The party should be relaxed and EASY.

Send out invitations with all of the cookie exchange details.

Invite your guests about 2 to 4 weeks in advance and explain how the cookie exchange will work. Send an evite or email invite (remember, easy peasy!), and follow-up about a week before the cookie exchange to be sure you have an accurate head count. (Rule of thumb: around 8 – 12 guests is perfect!) Be sure to request that each person coming should bring along copies of their recipe (or a printed recipe card) to exchange recipes as well as an extra container – or containers – to take their cookies home in. If you're going to be mindful of food allergies, make sure you specify it clearly in the invite.

How many cookies each guest should bring.

The standard cookie request at a cookie exchange is for each guest to make a dozen cookies for every person in attendance. Once you have more than about 8 guests, you can lower that number a bit. It's also fun to request an extra dozen for sampling. You could even hold a silent vote and pick a cookie exchange favorite winner. (Give the winner a cute baking gift – something like an inexpensive linen apron or measuring cups set is always appreciated!)

When choosing your cookie recipe, pick your favorite.

It doesn't need to be overly complicated – remember, you'll be making A LOT of these – just delicious. Everyone will love getting to try something new. Also, aim for something that travels well, since you'll be bringing your cookies to the party and all of the guests will need to travel home with all of those cookies as well.

Have a large table for the sample cookies, that way everyone can taste what they're getting.

Be sure to have plenty of extra containers on hand.

Not everyone will remember to bring tupperware, zip top bags, cookie tins, etc. Have plenty on hand so that guests can easily take home their cookie bounty.

Set up a cookie packing station.

Set out plenty of room for your guests to pack up their cookies. If you really want to make everyone's lives easy, either buy, or send everyone a link to a few different gift tin ideas, and have stacks of wax paper or parchment paper, so that everyone can pack their gifts up right then and there at the party! (Amazon has SO many awesome cookie boxes and cookie tins in bulk!)

Serve a few drinks and snacks too.

Remember, this is a party after all! Set up a beverage station. Things like water, tea, milk, eggnog, coffee and wine are always welcome. I also like to serve a few savory appetizers and/or snacks to counter-balance that sugar overload. (This seven-layer dip is always a fun one!)

Have fun!! 🎄

My Favorite Christmas Cookies
And of course, since we're talking about planning a Christmas Cookie Exchange, you'll need cookies!! And I've got you covered – naturally – with a HUGE list of epically delicious and popular Hanukkah and Christmas cookie recipes, including some of my very favorite cookie recipe.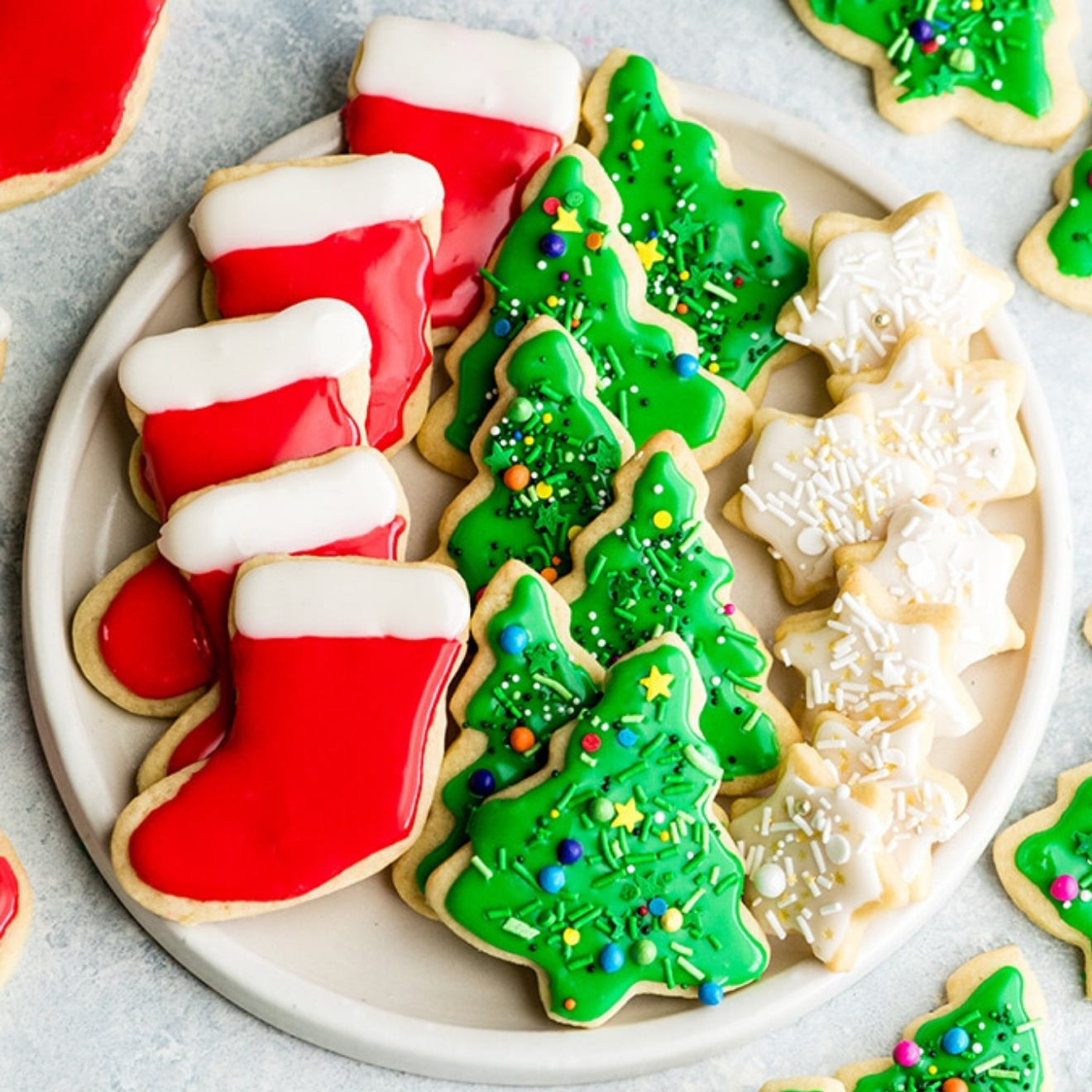 The Best Cut Out Sugar Cookie Recipe! They are soft, chewy and hold their shape perfectly! Plus an easy sugar cookie frosting that tastes great and hardens with a beautiful shine!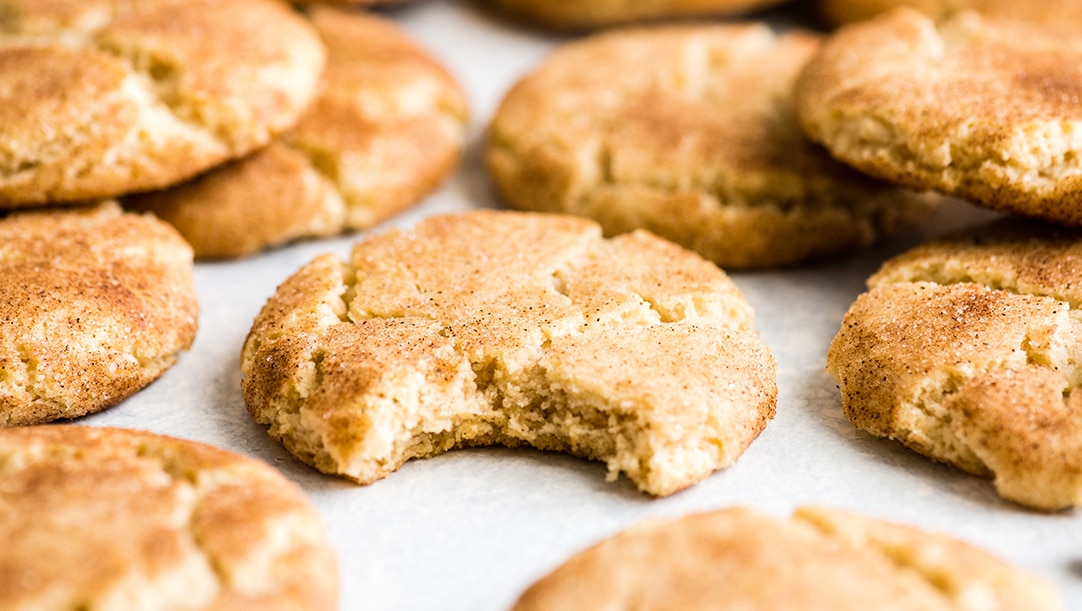 These snickerdoodle cookies have crispy edges, chewy centers, and a rich cinnamon flavor. They're easy to make with no chilling or strange ingredients!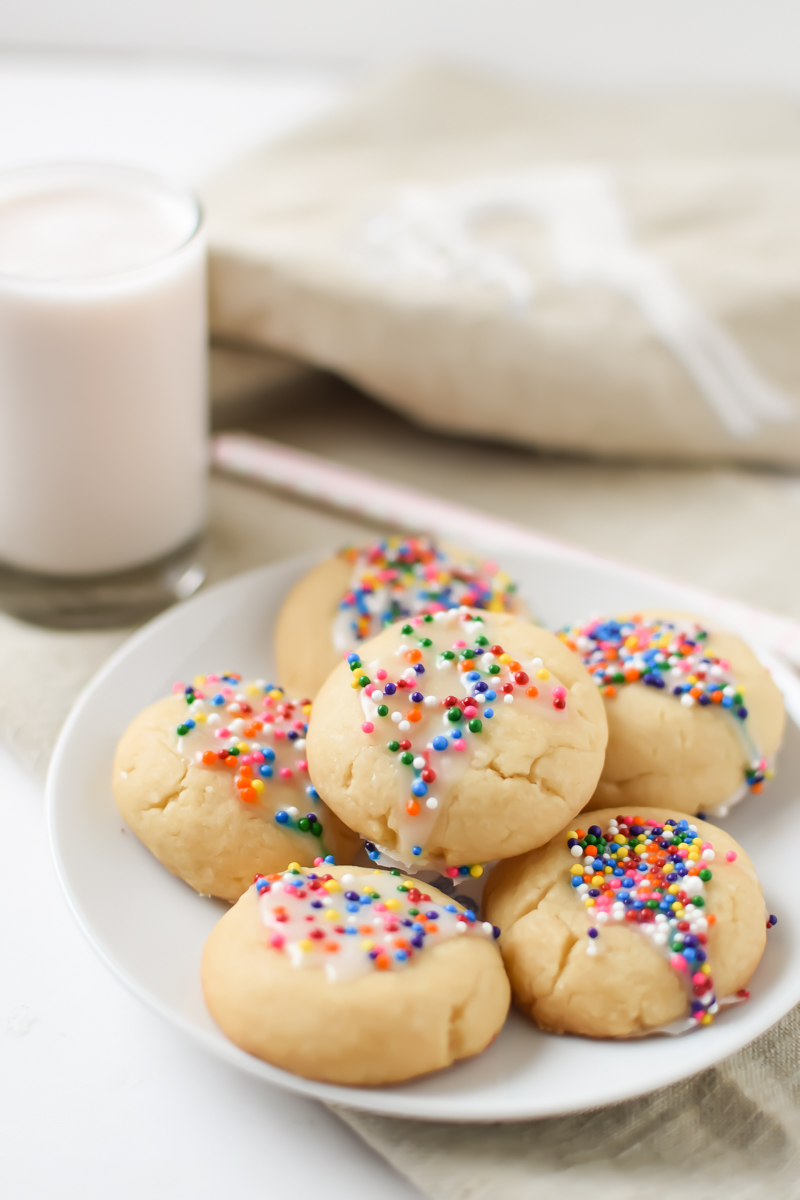 These Vegan Anise Spritz Cookies are a take on beloved Italian Cookie with Anise recipe from Grandma Nancy that has been updated to be a plant-based, vegan version of this soft cookie that tastes just as buttery and delicious as the original!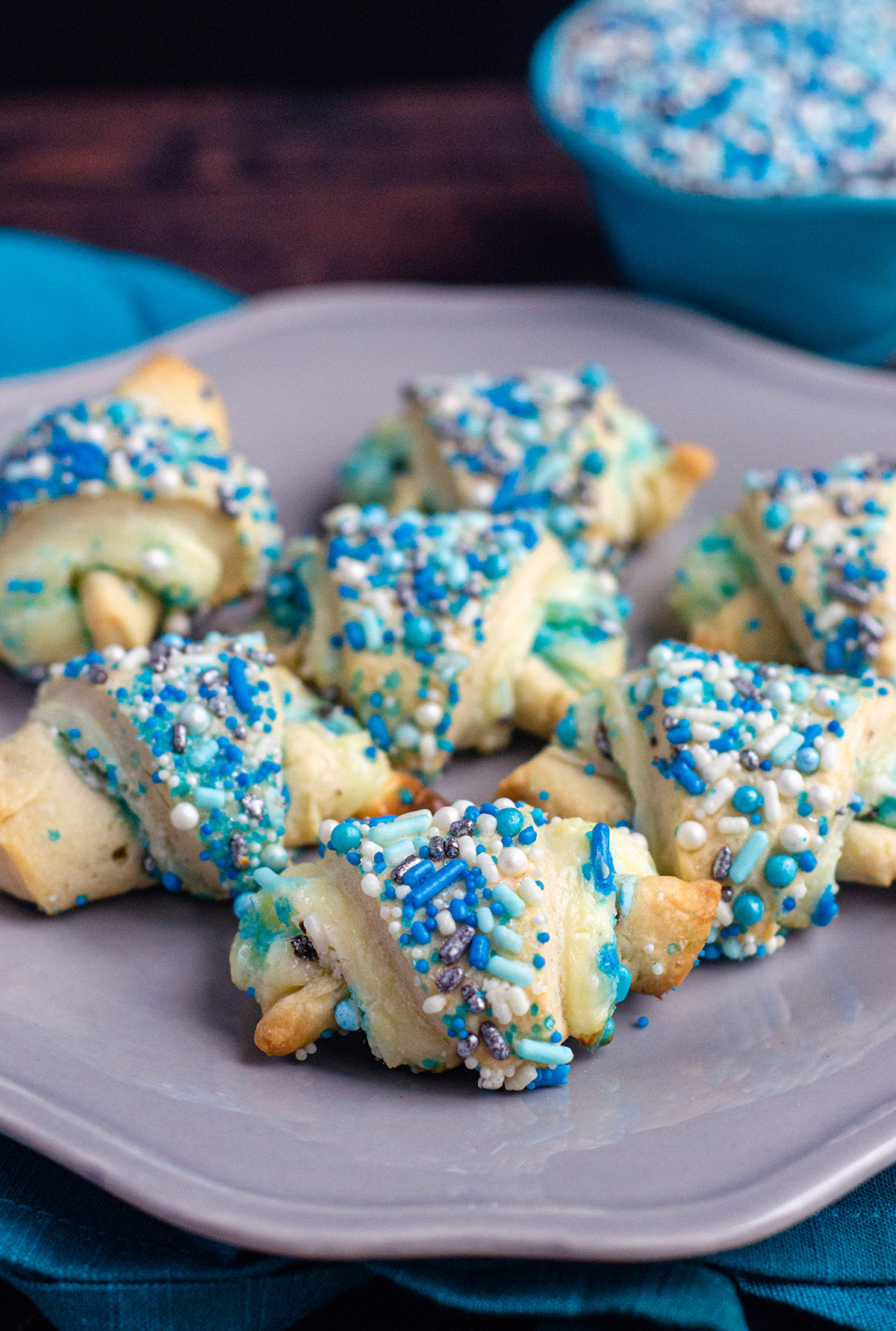 Easy and delicious rugelach made all fancy for Hanukkah! These super rich rugelach are made extra rich and delicious with cream cheese in the dough itself and also in the filling.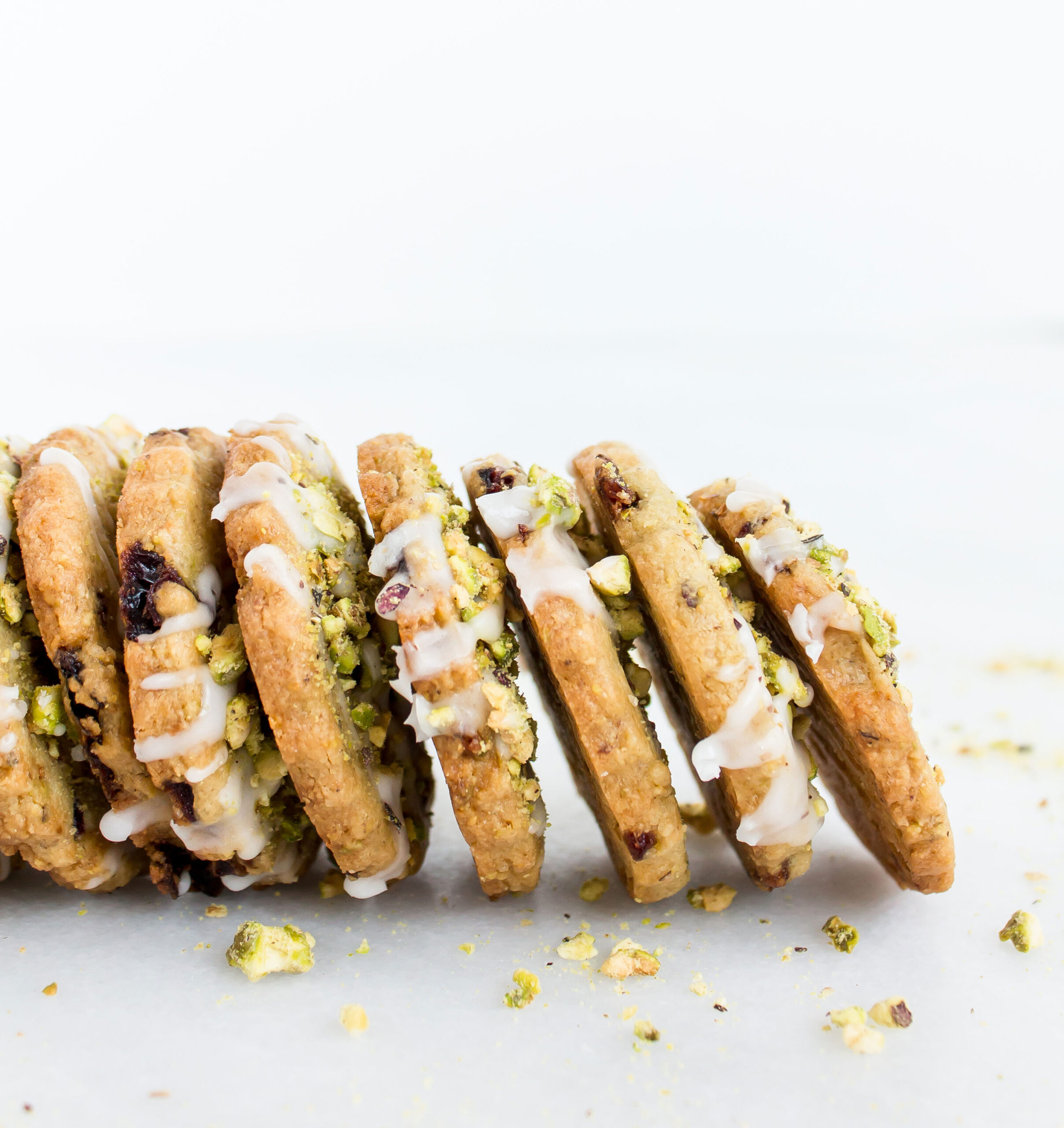 Looking for an incredible new favorite shortbread cookie recipe for fall and winter? Look no further than these frosted pistachio cranberry shortbread cookies!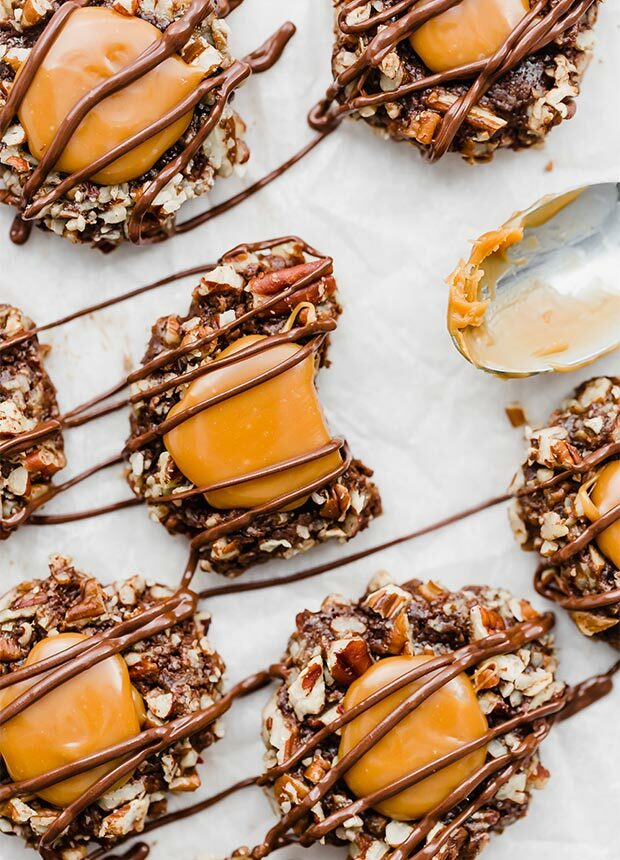 These Turtle Cookies feature a chocolate cookie base rolled in pecans then covered in melty caramel and topped with a chocolate drizzle. They're bound to be a huge hit with anyone you share them with!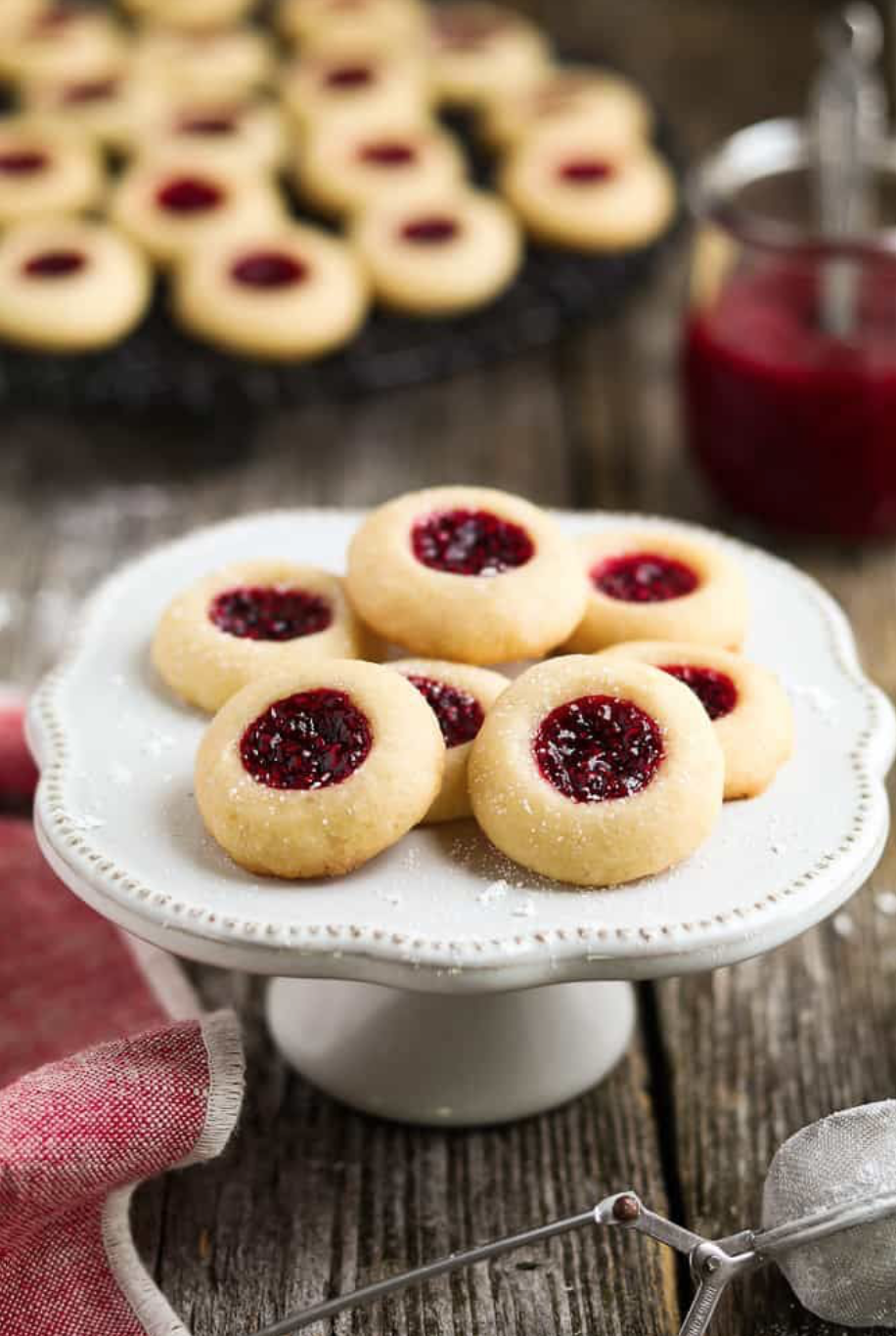 Vegan Thumbprint Cookies – The combination of tart jam and a buttery-sweet crumb is pure bliss in every bite.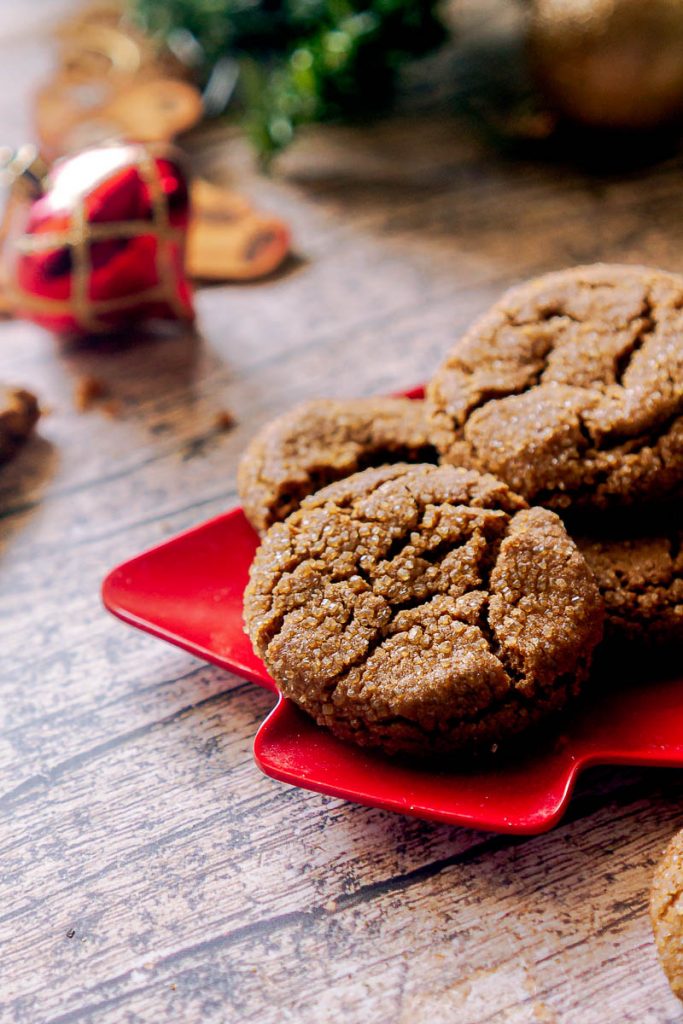 These cookies put the 'snap' in gingersnap! Not only are they full of spicy ginger flavor and warm spices, but they've also got plenty of that classic, true gingersnap crispness with a gentle, chewy middle. The perfect holiday and cold weather cookie that goes great with a latte, a cup of hot chocolate, or a mug of warm tea.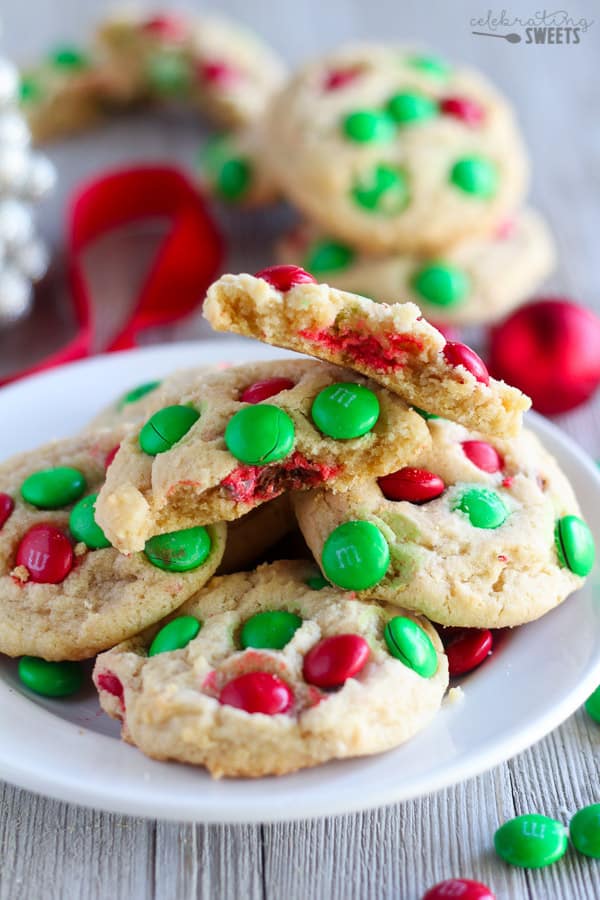 The BEST Soft and Chewy M&M Cookies. Crisp chewy edges, soft centers and loaded with M&M's. No chill time – you can be diving into these crazy-delicious cookies in minutes!Use blue and white or red and green holiday M&M's for holiday-themed cookies!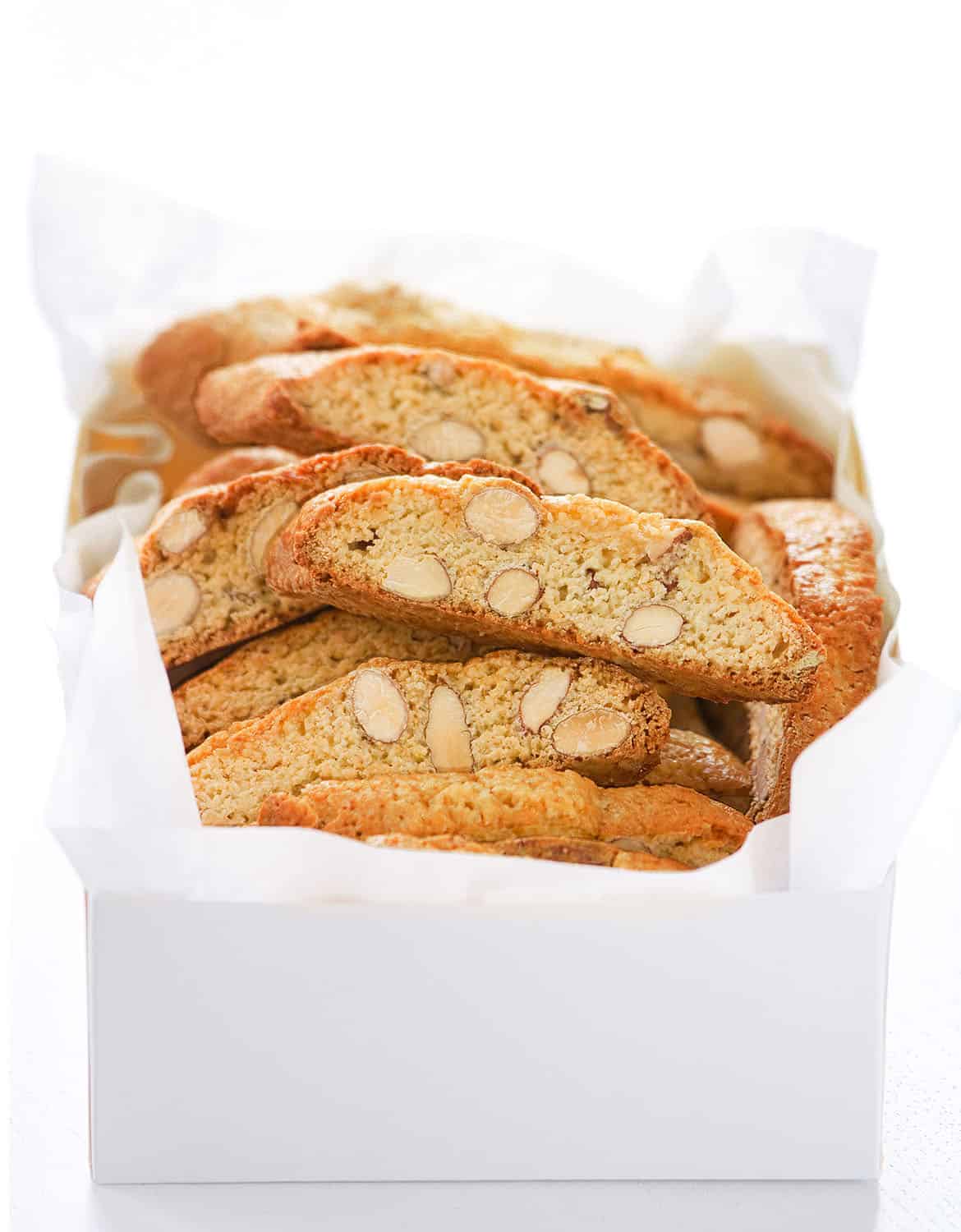 You can't resist these addictive Italian almond biscotti, they're super crispy and packed with flavor, with lovely hints of orange, honey, and delicious toasted almonds. Plus, they last up to 2 weeks and are perfect to give as a homemade Christmas gift.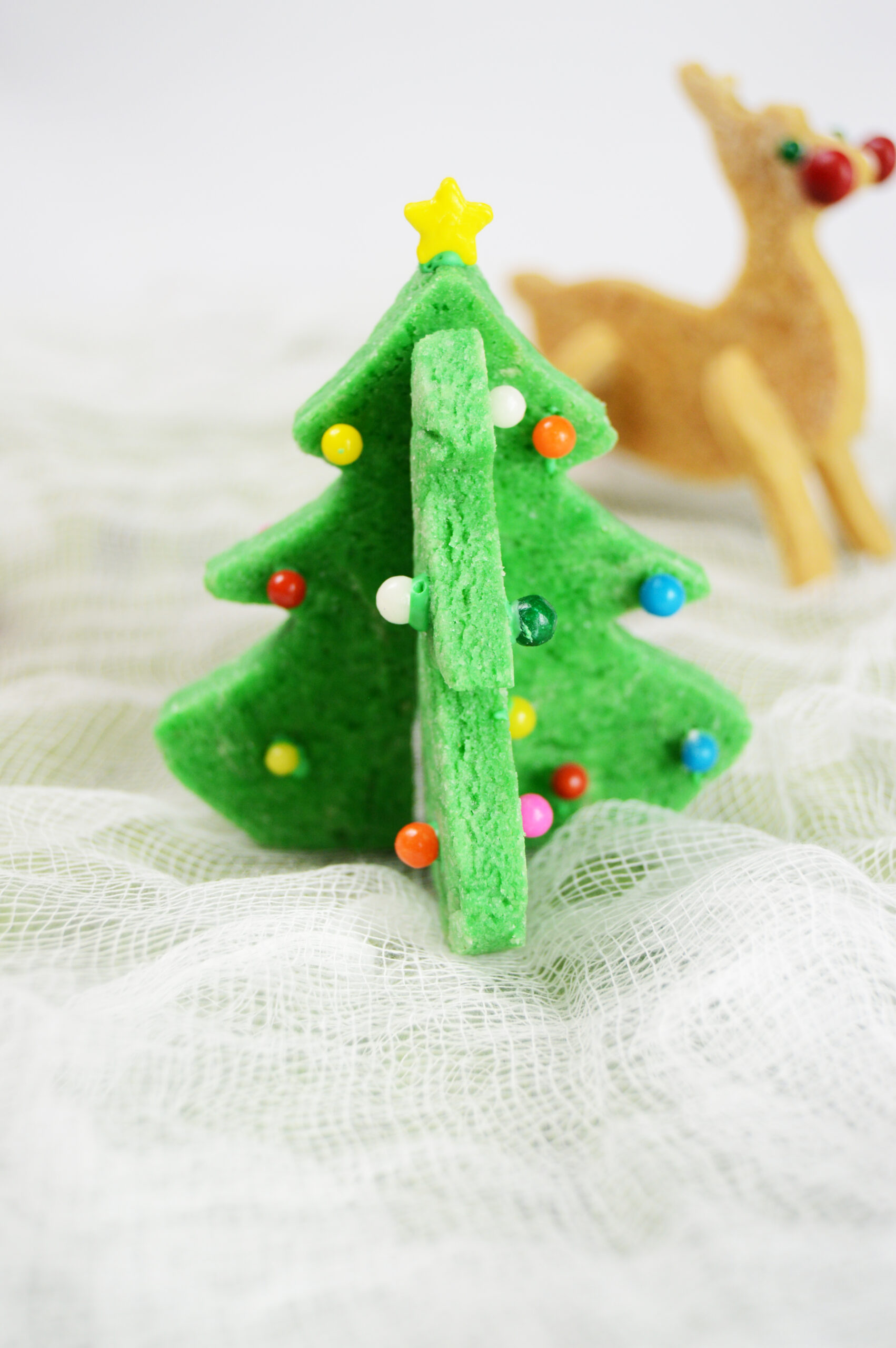 If you want to make amazing cookies that will wow your kids, friends, coworkers and family, you need to make these 3D Christmas Cookies! They're not difficult, and they're a show-stopper!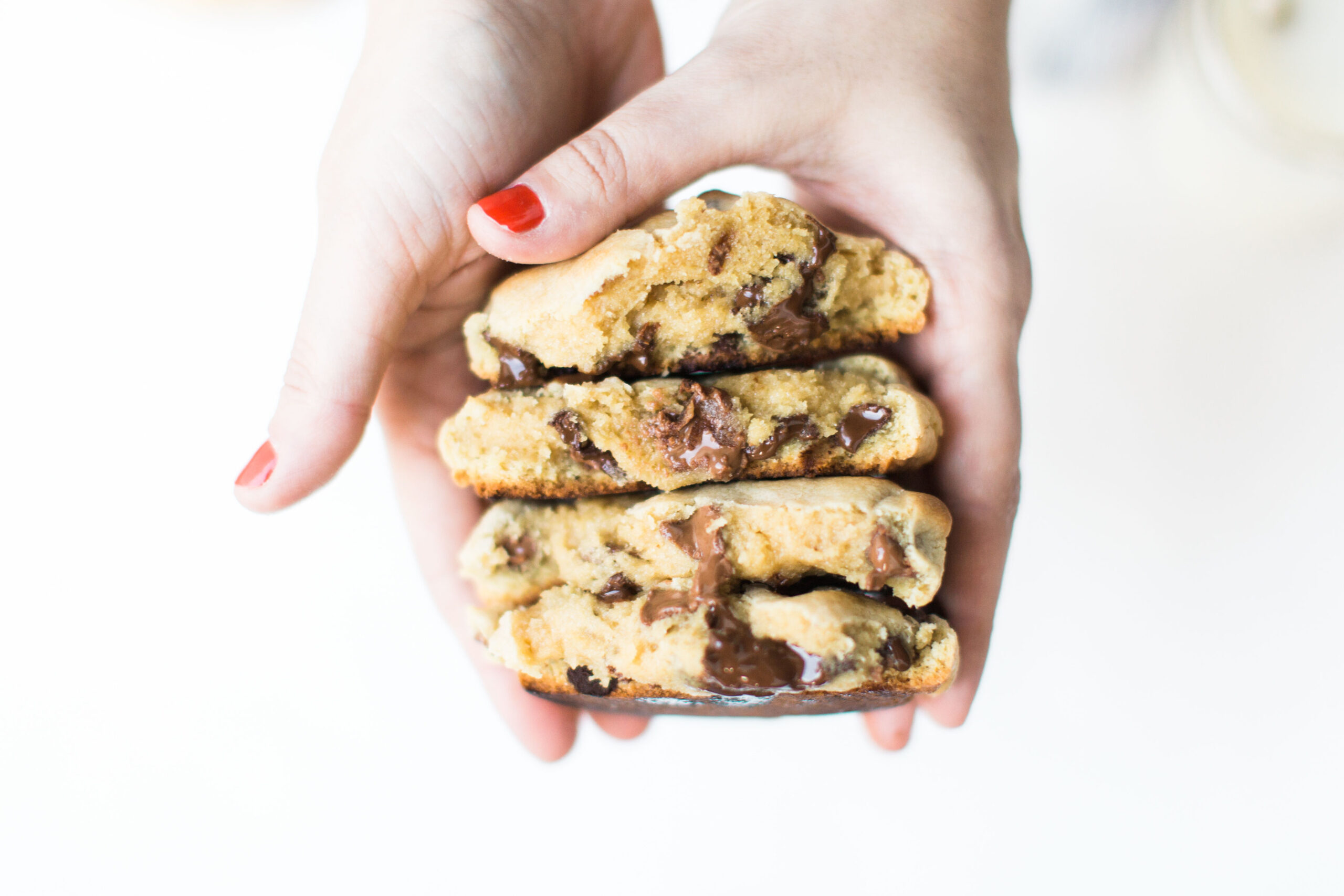 Here it is!! The Famous Levain Bakery Chocolate Chip Cookie Recipe that all of New York City is obsessed with; plus a few little tweaks, and a variety of melt in your mouth chocolate chips, that had our whole family totally crushing on these.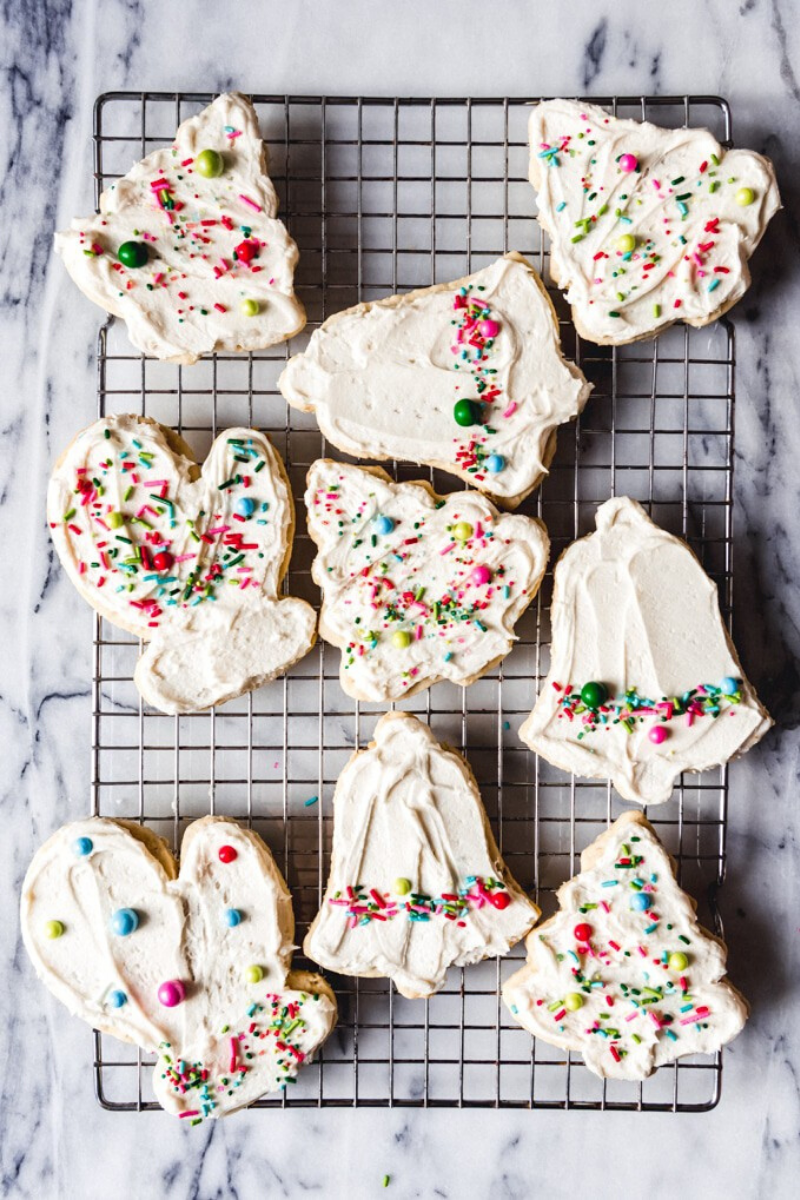 These Oatmeal Rolled Sugar Cookies are an old-fashioned cut-out sugar cookie recipe with a chewy twist thanks to the addition of rolled oats and almond extract. We love them frosted with buttercream frosting and topped with colorful sprinkles!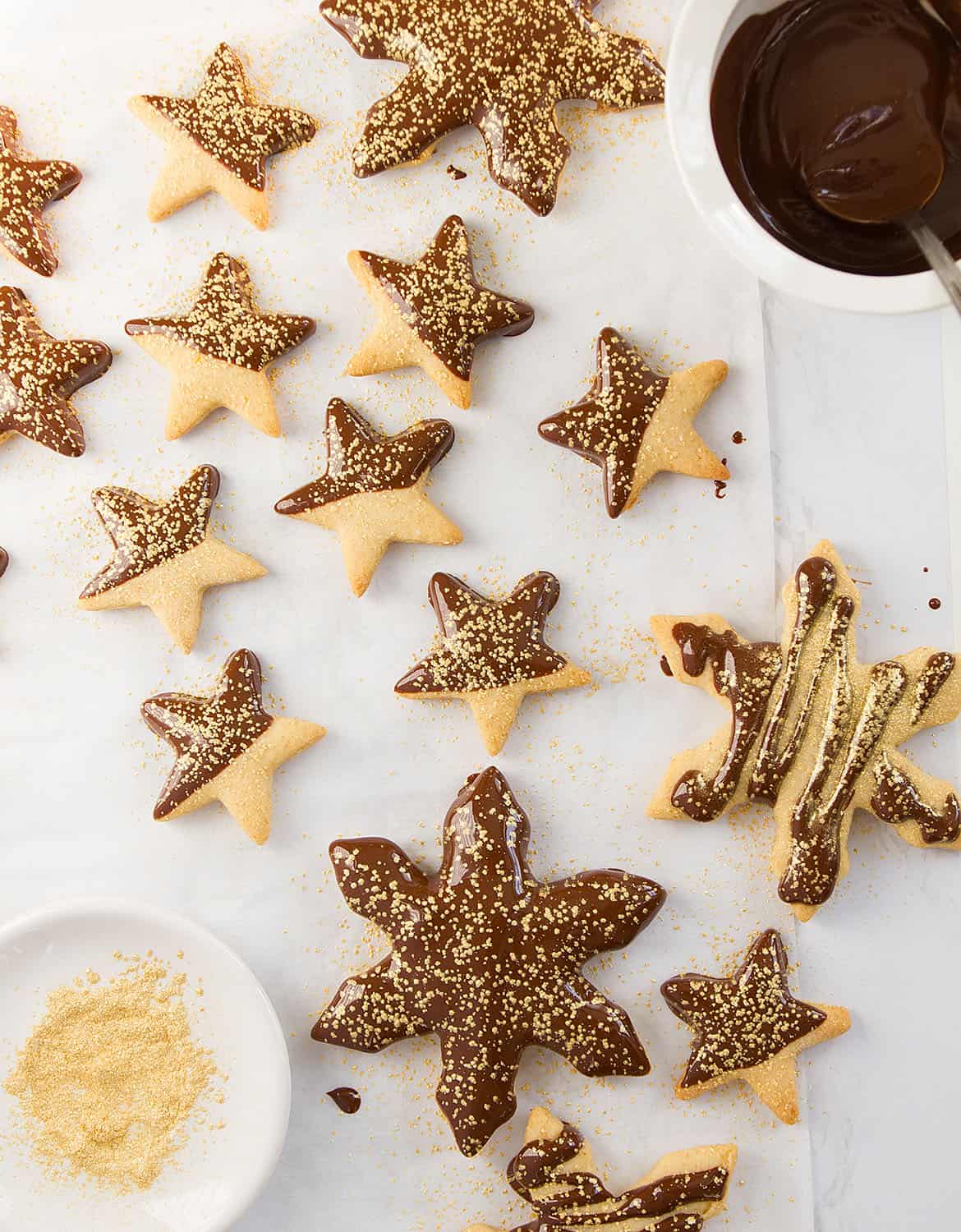 These beautiful orange cookies are made using fresh orange juice and zest and they're dipped in scrumptious dark chocolate. Bonus? They are super easy to make and require only 1-bowl!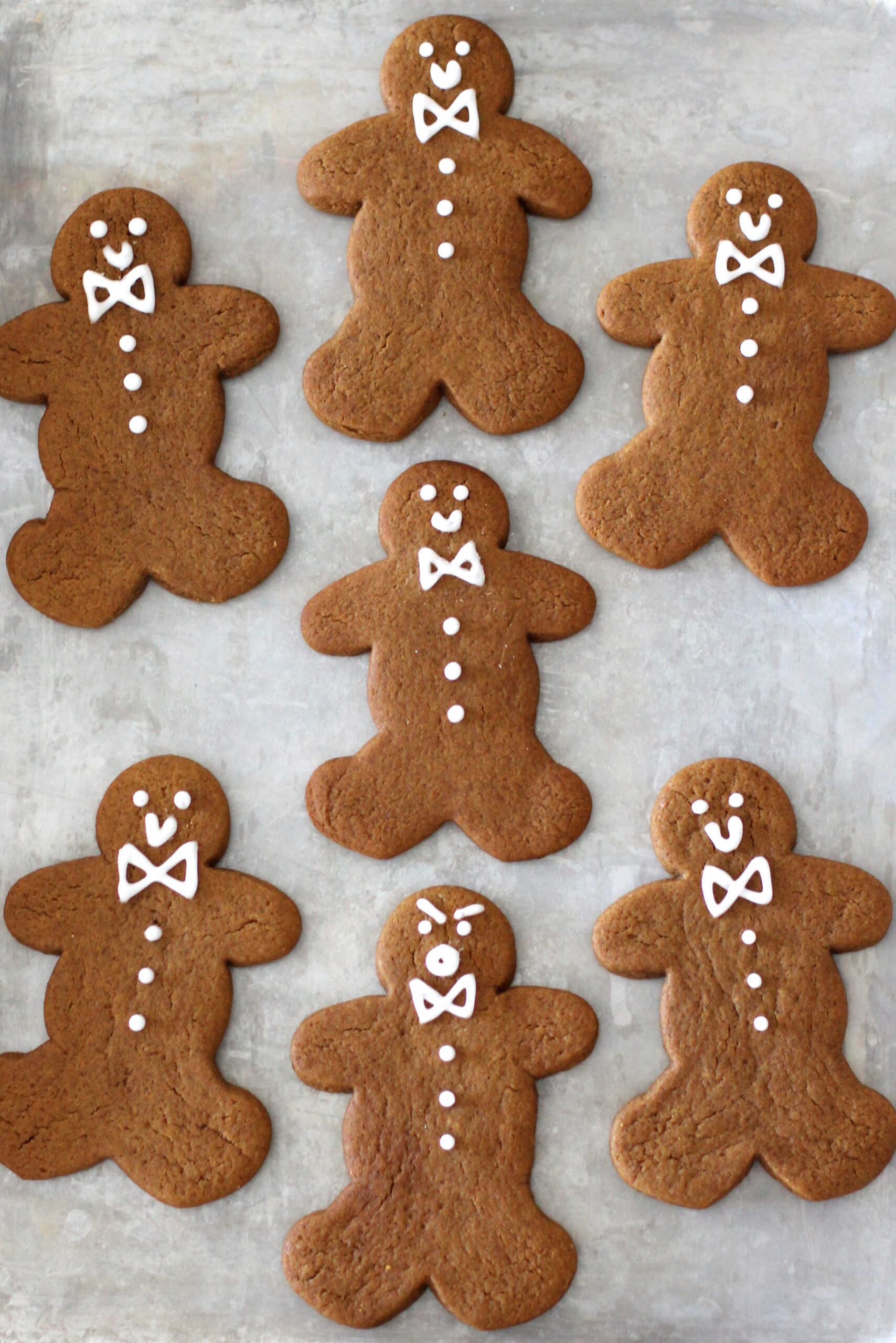 This spin on a classic, crisp gingerbread men made delightfully chewy, is sure to become a family favorite (especially with the kiddos.) Soft, chewy, and mildly spiced – these cookies are a crowd pleaser. Not to mention, they're adorable.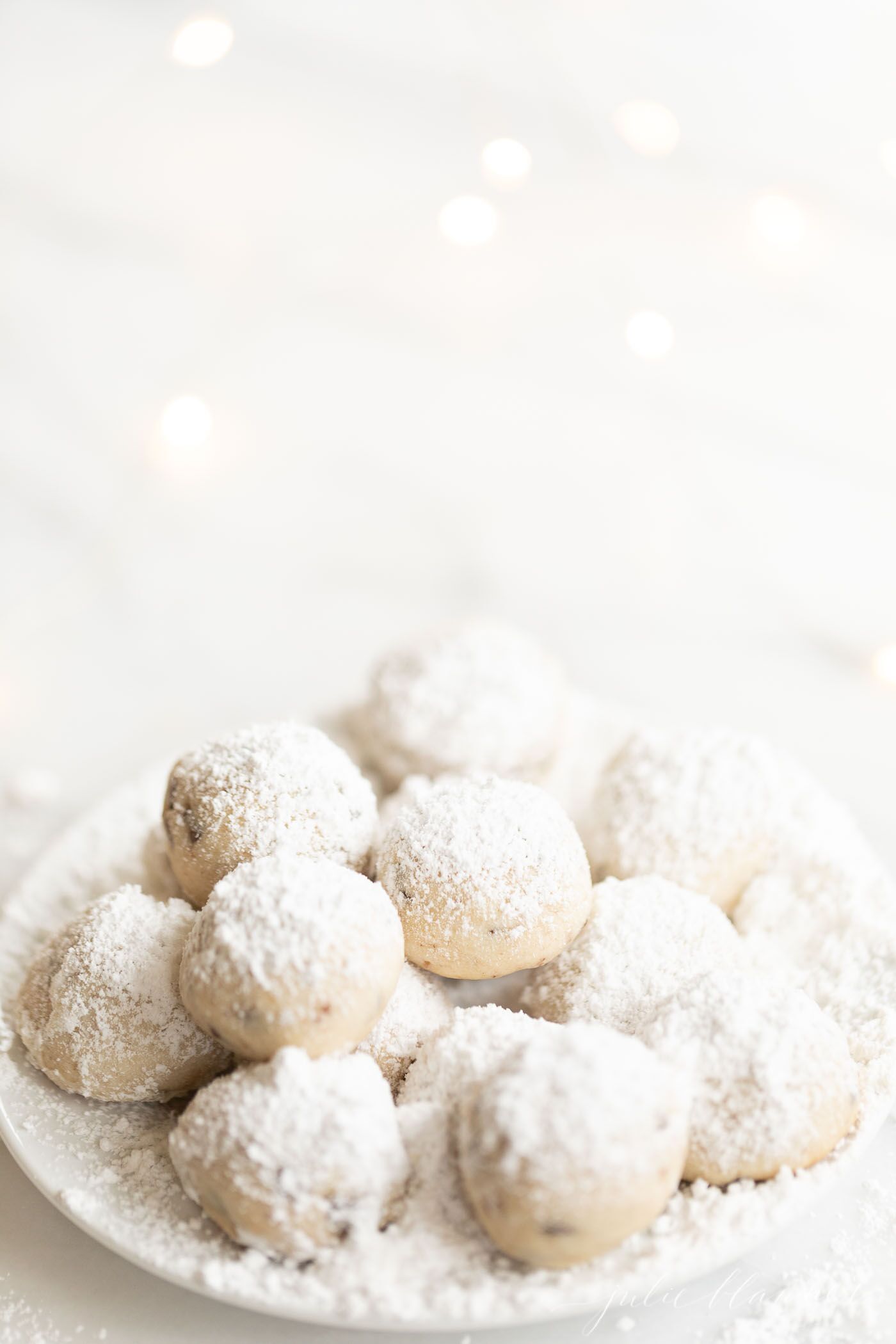 A fresh spin on the timeless Snowball Cookies, these Chocolate Chip Pecan Cookies are a pecan lover's dream come true! Incredibly tender and flavorful, these buttery shortbread pecan meltaways are perfect for the holidays.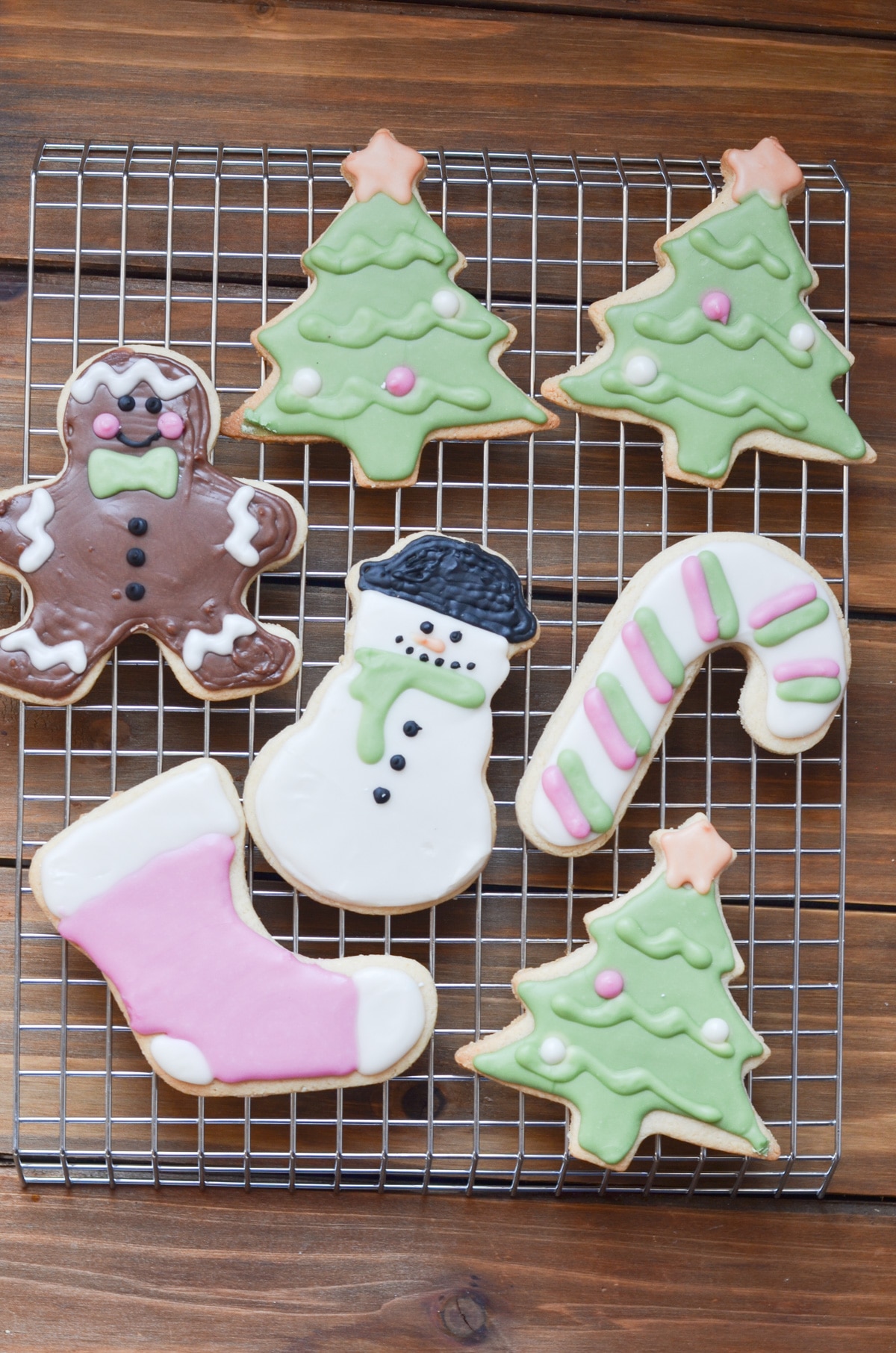 'Tis the season for holiday decorating! You'll enjoy these easy and fun Paleo-friendly, vegan, gluten-free cutouts!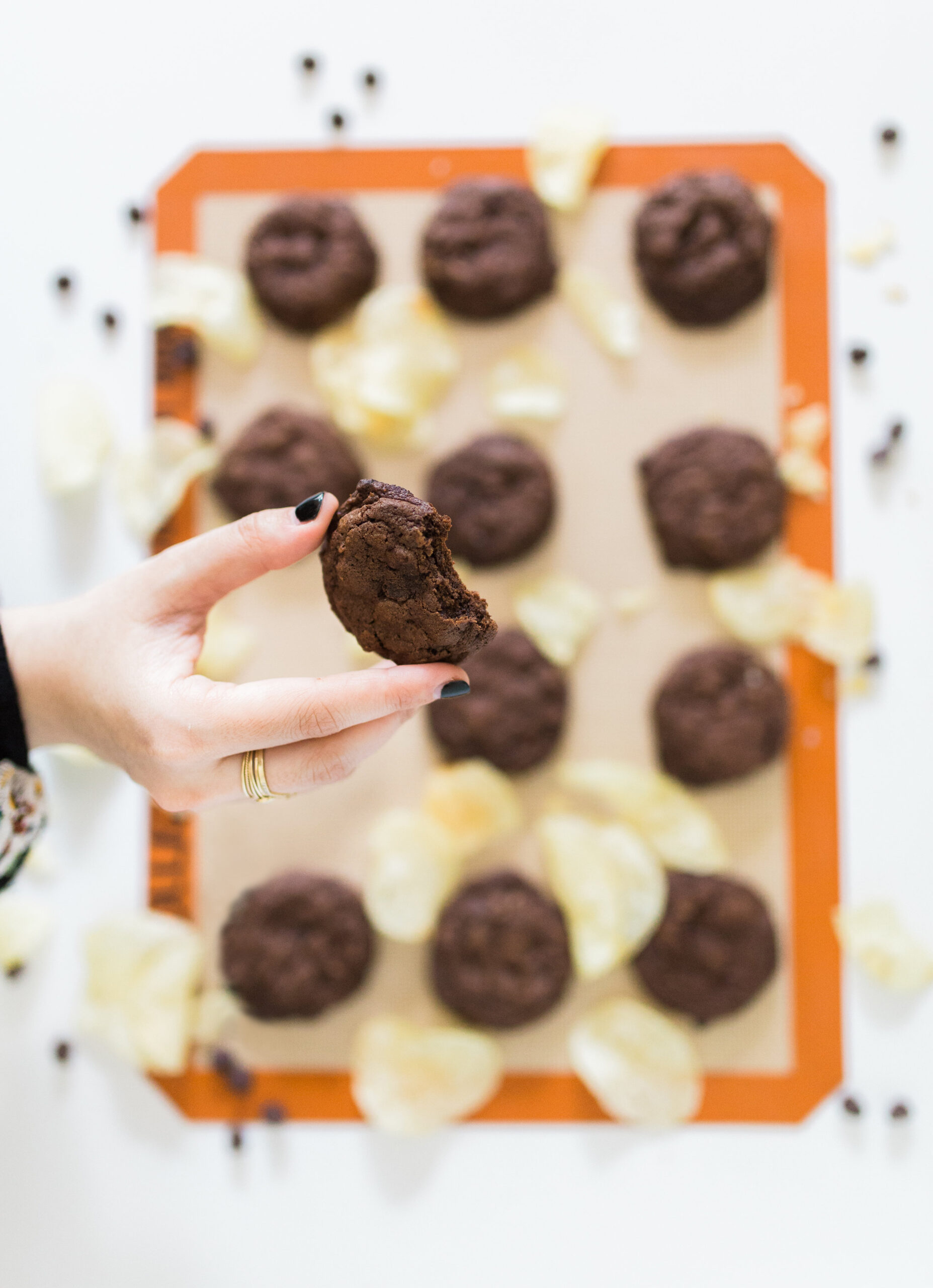 These double chocolate chip cookies are decadently delicious. Add the salty crunch of potato chips to each bite and the result is pretty incredible. Trust me on this one: potato chips and double chocolate anything are just meant to be.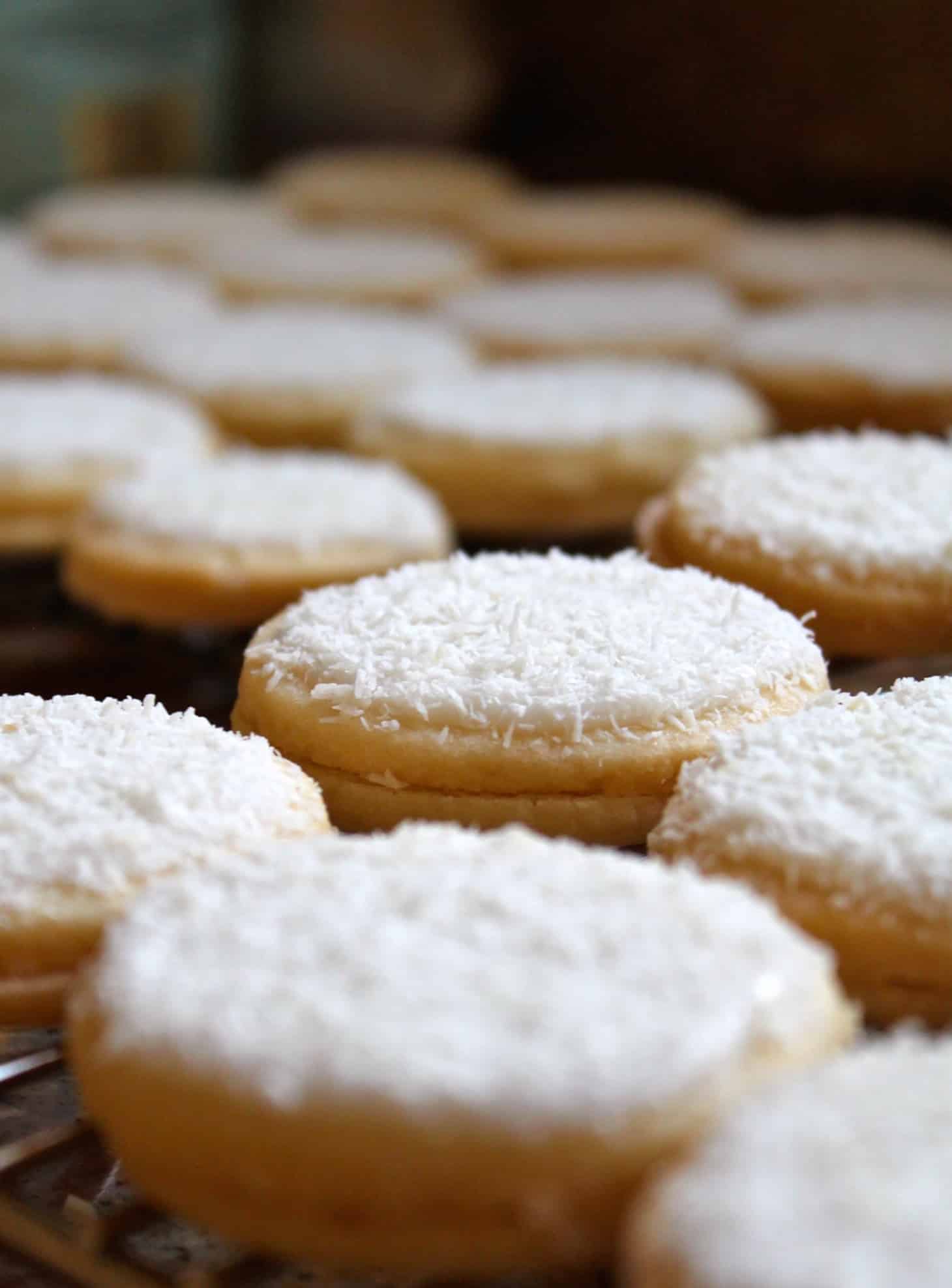 Don't take my word for it, these cookies have won two contests, so I think you and your family will love them, too!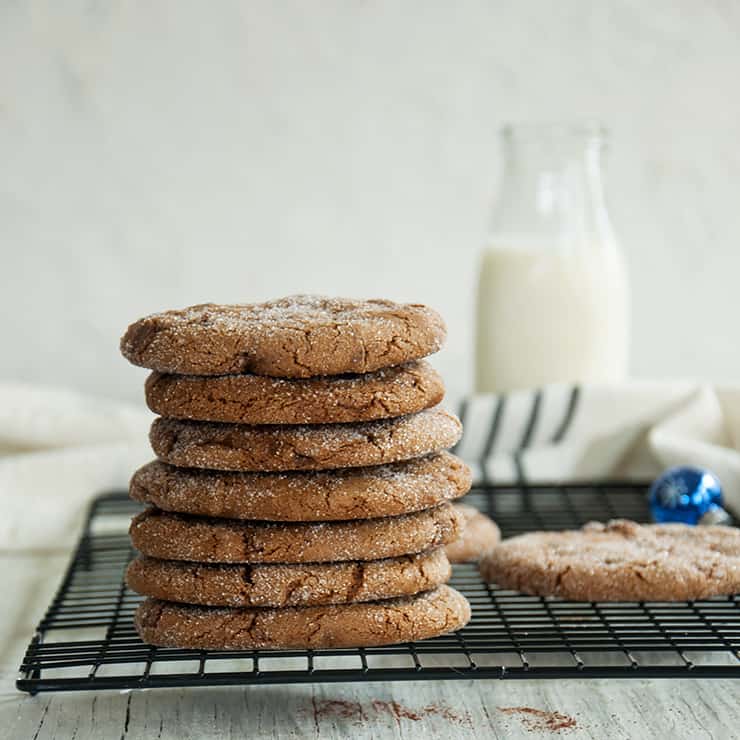 This Soft Ginger Cookie recipe is a delicious holiday treat. A cookie that is just perfect for those who like a bit of that ginger spice, but doesn't want a crunchy ginger snap. These cookies are soft, warm, and best enjoyed during the Winter months.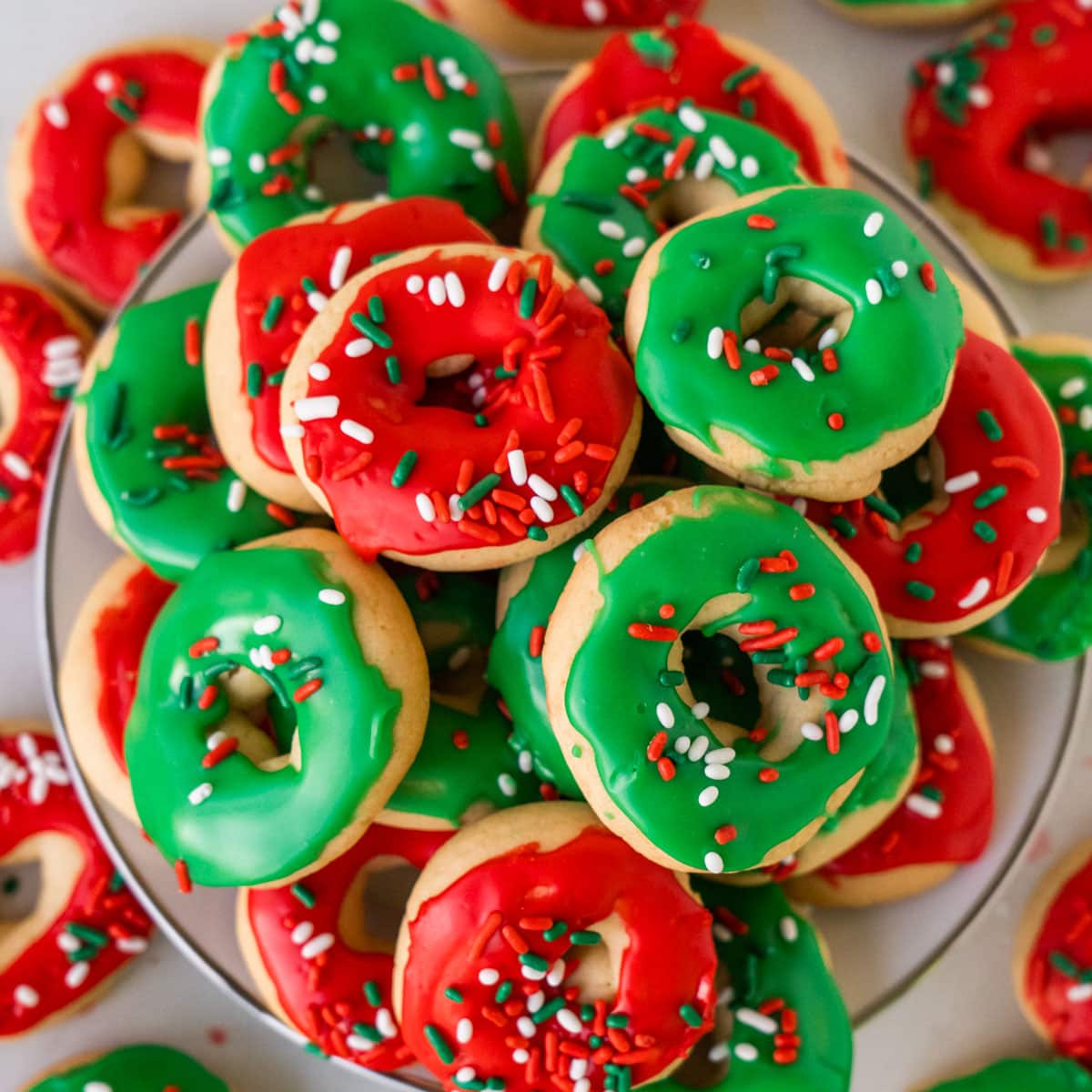 Easy to make Christmas Donut Cookies recipe. Each sugar cookie is decorated with red and green icing and sprinkles to look like a festive donut.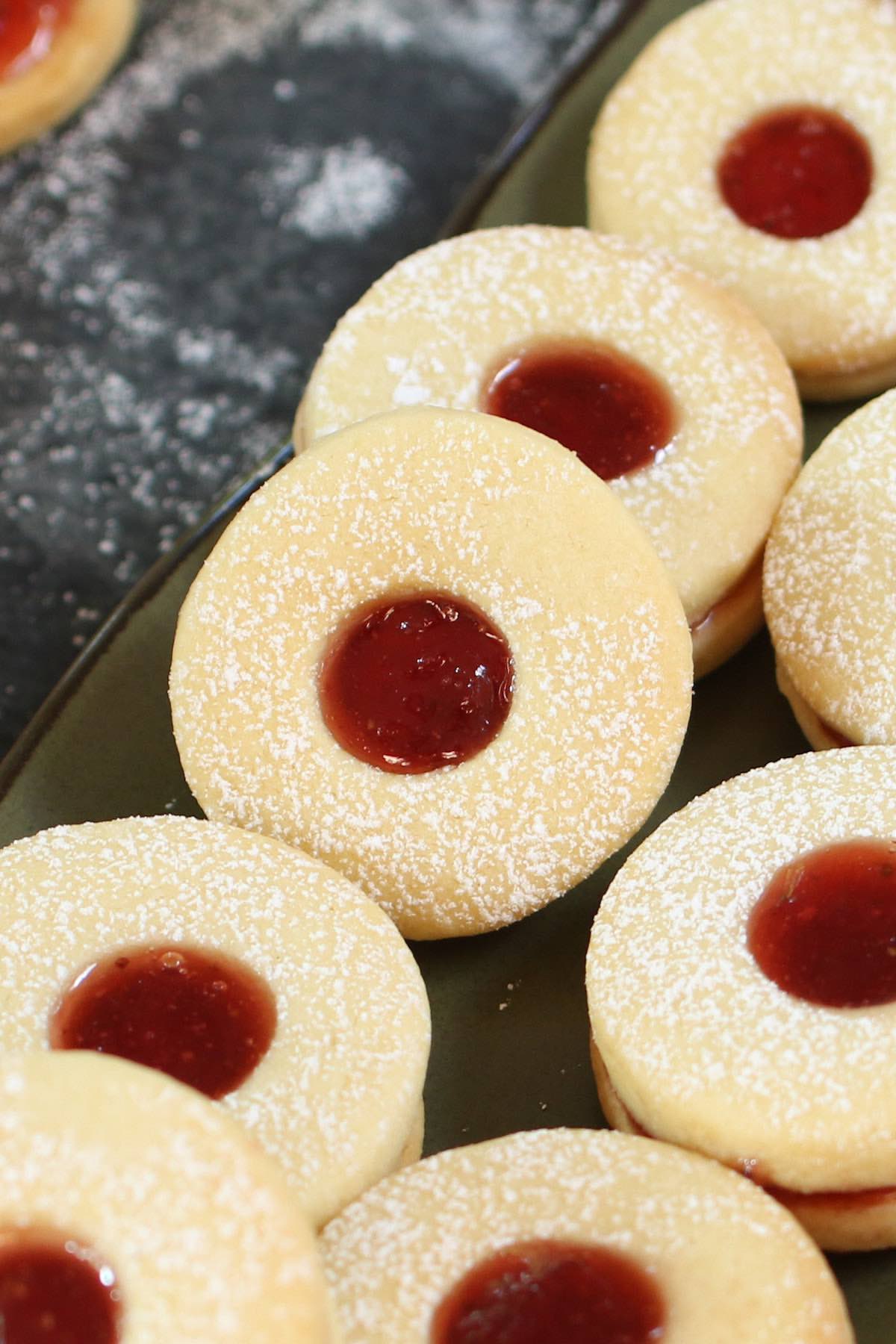 Jammie Dodgers are soft and buttery biscuits popular in the UK. Two shortbread cookies are sandwiched together with a raspberry or strawberry jam filling. I've packed all my tips in this post so that you can make them easily at home!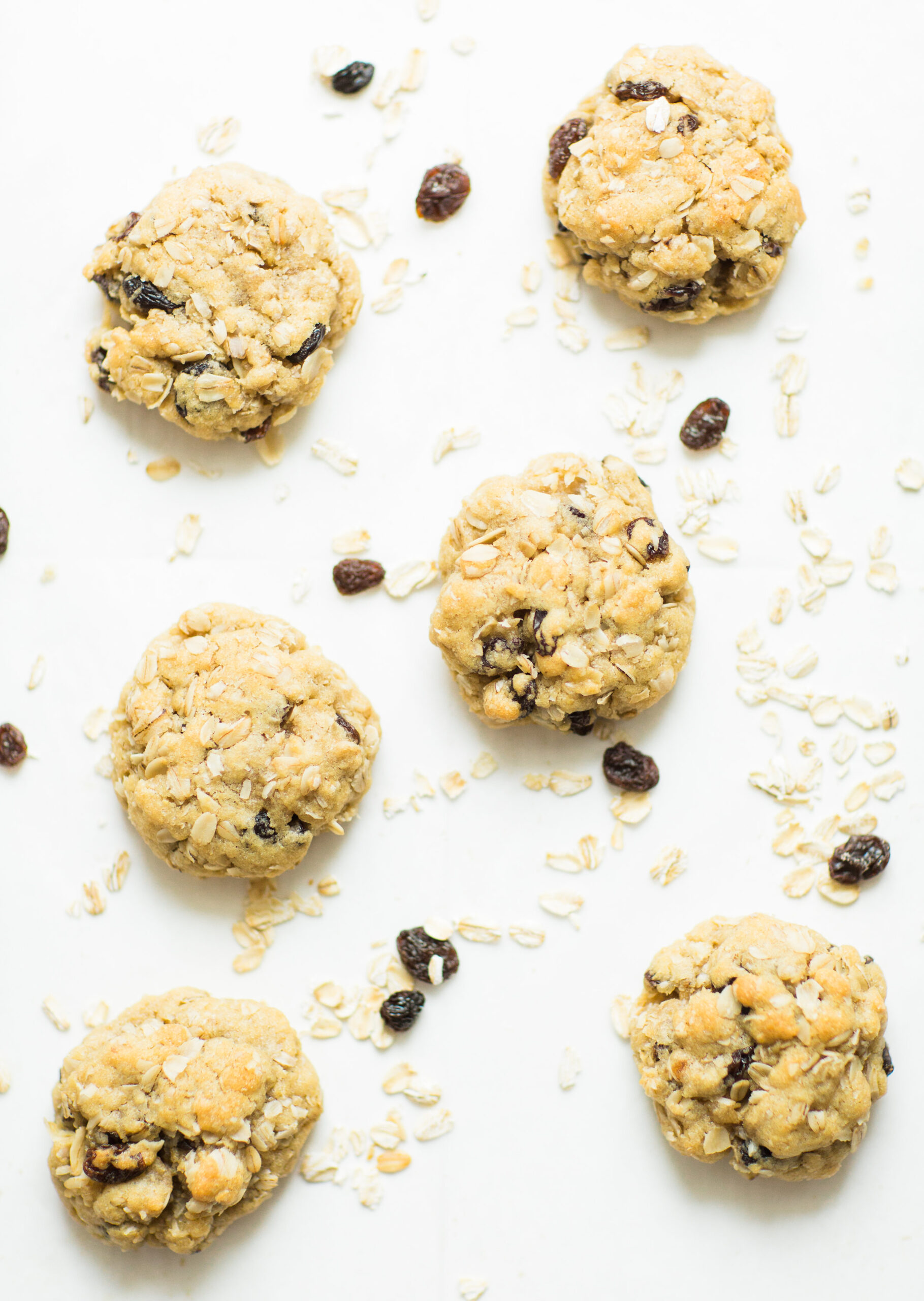 I've tried out a lot of oatmeal cookie recipes; I found it. This it is. THE ONE. And it's a dump everything into one bowl and have homemade oatmeal cookies ten minutes later kind of recipe. No creaming required. No chilling required. And yet, somehow, they are SO incredibly moist, chewy, crispy on the edges, and AMAZING. Truly, these cookies are our very favorite oatmeal raisin (or chocolate chip) EVER.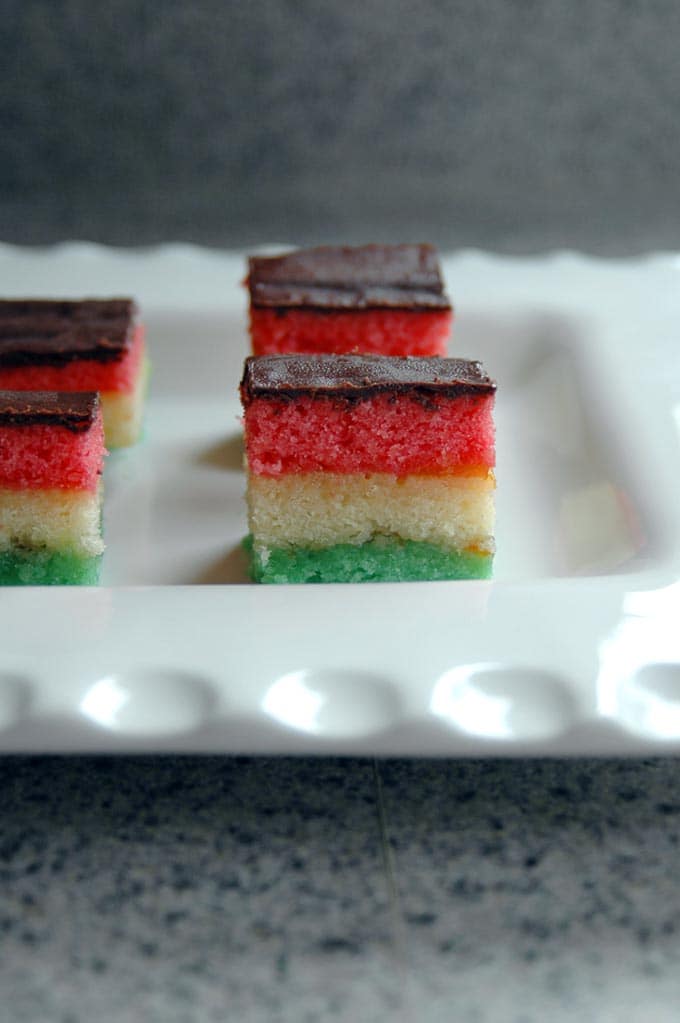 Tri-Color Italian Cookies are made with layers of sponge cake, almond paste, amaretto, apricot preserves and chocolate!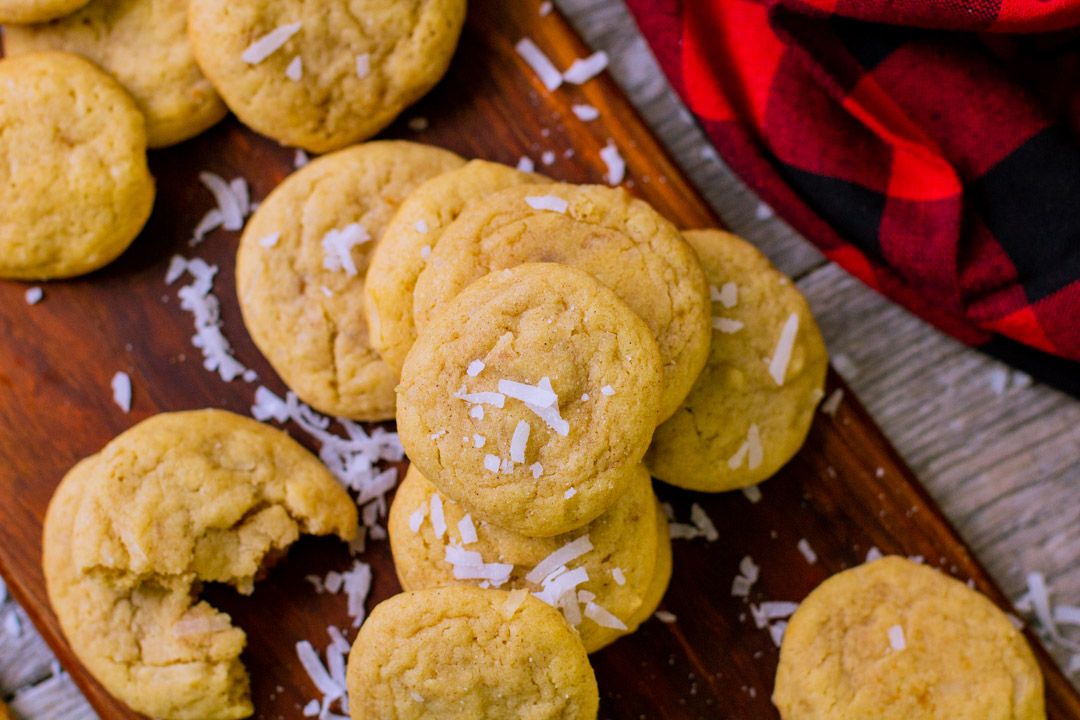 Coquito cookies brings two holiday favorites together that creates the chewiest, tastiest, and most unique coconut cookie recipe you've ever tried!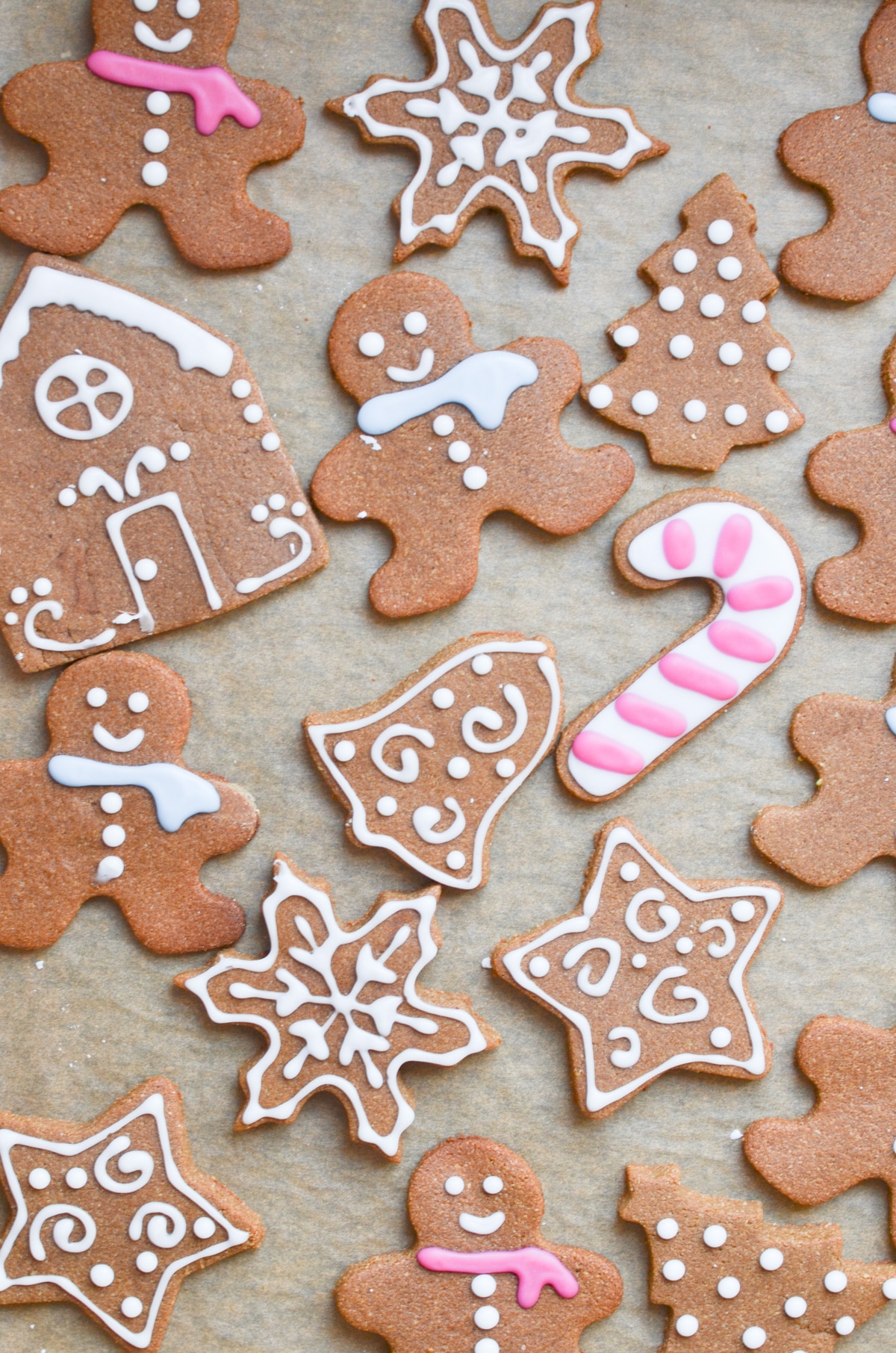 Allergy-friendly cookies for a fun-filled holiday. Gingerbread cookies that are super easy to make!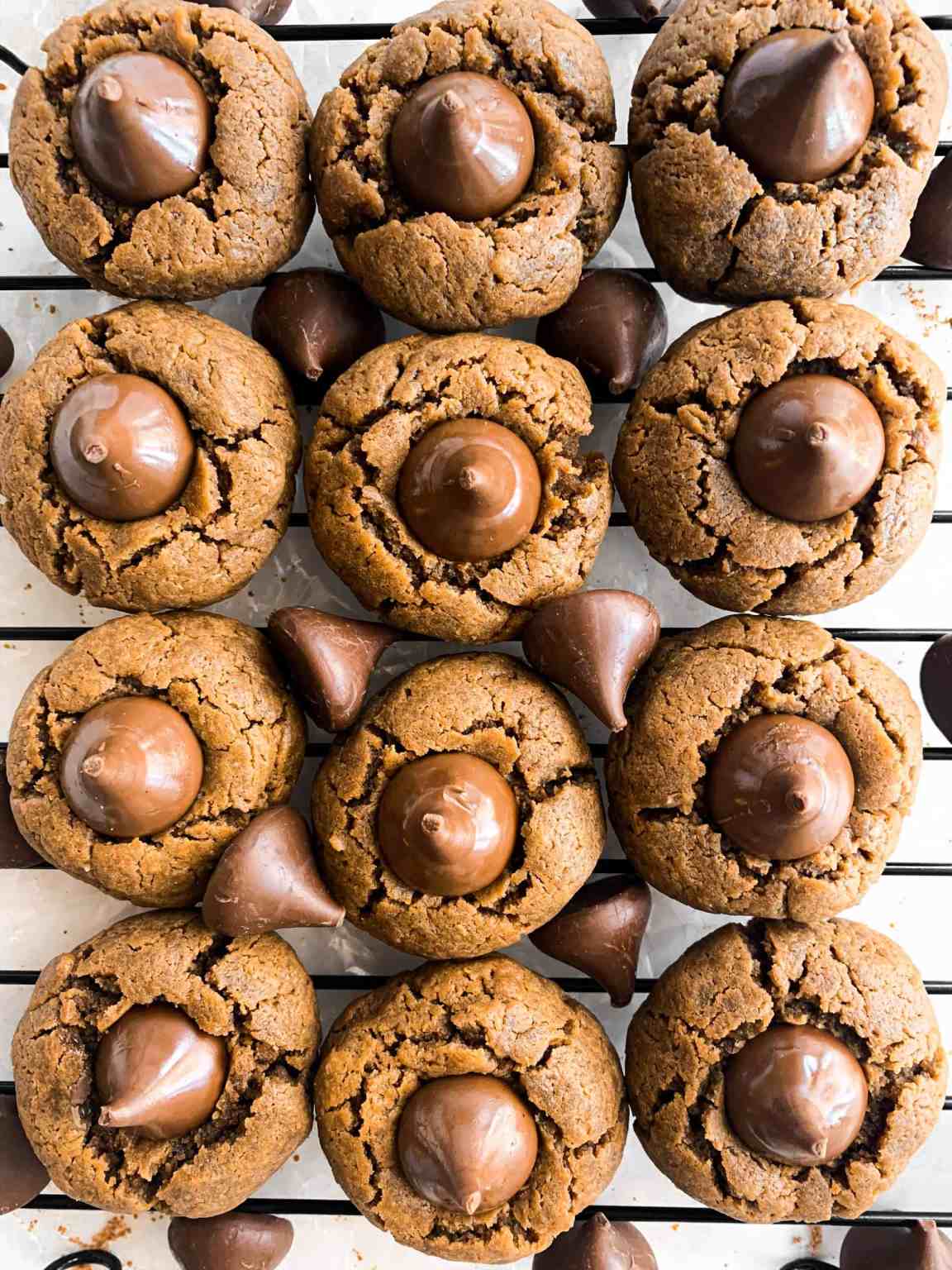 High-Protein and Gluten-Free Peanut Butter Blossom cookies are made by replacing flour with protein powder. Made in just one bowl with simple, good-for-you ingredients, these healthy Hershey's kiss cookies are ready in no-time.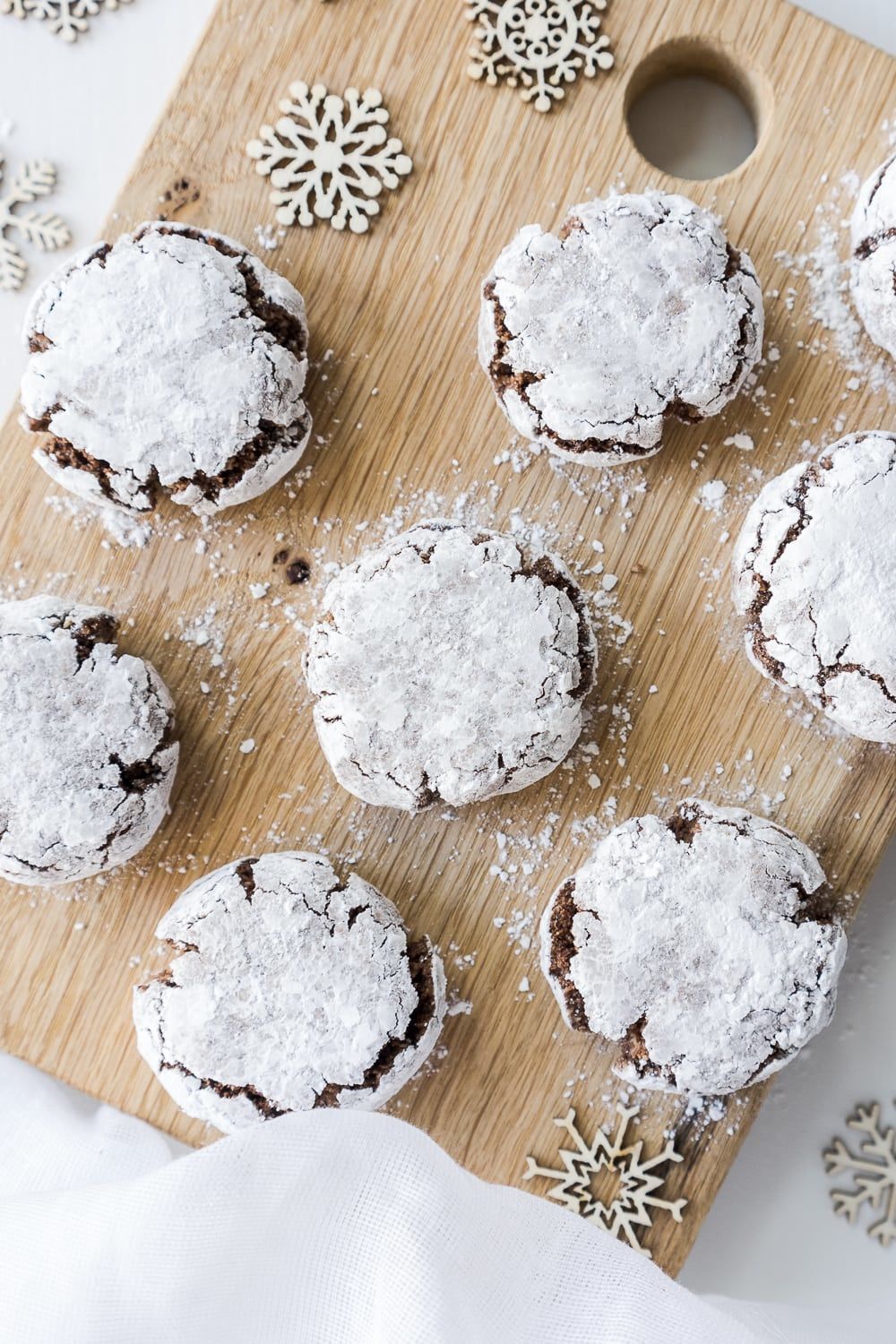 The perfect homemade cookies for Christmas! These irresistible vegan, gluten-free chocolate amaretti are super easy to make and taste delicious!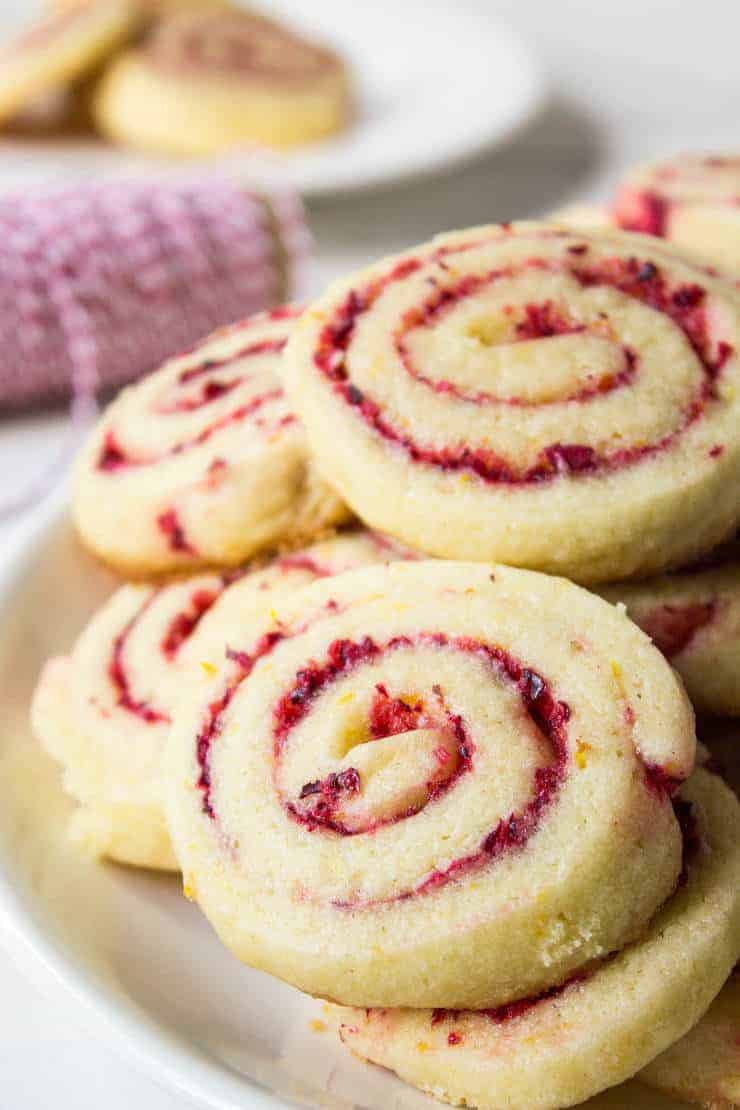 Cranberry Orange Swirl Cookies are filled with fresh cranberries and orange zest. This recipe makes a large batch which is perfect for holiday trays and cookie exchanges.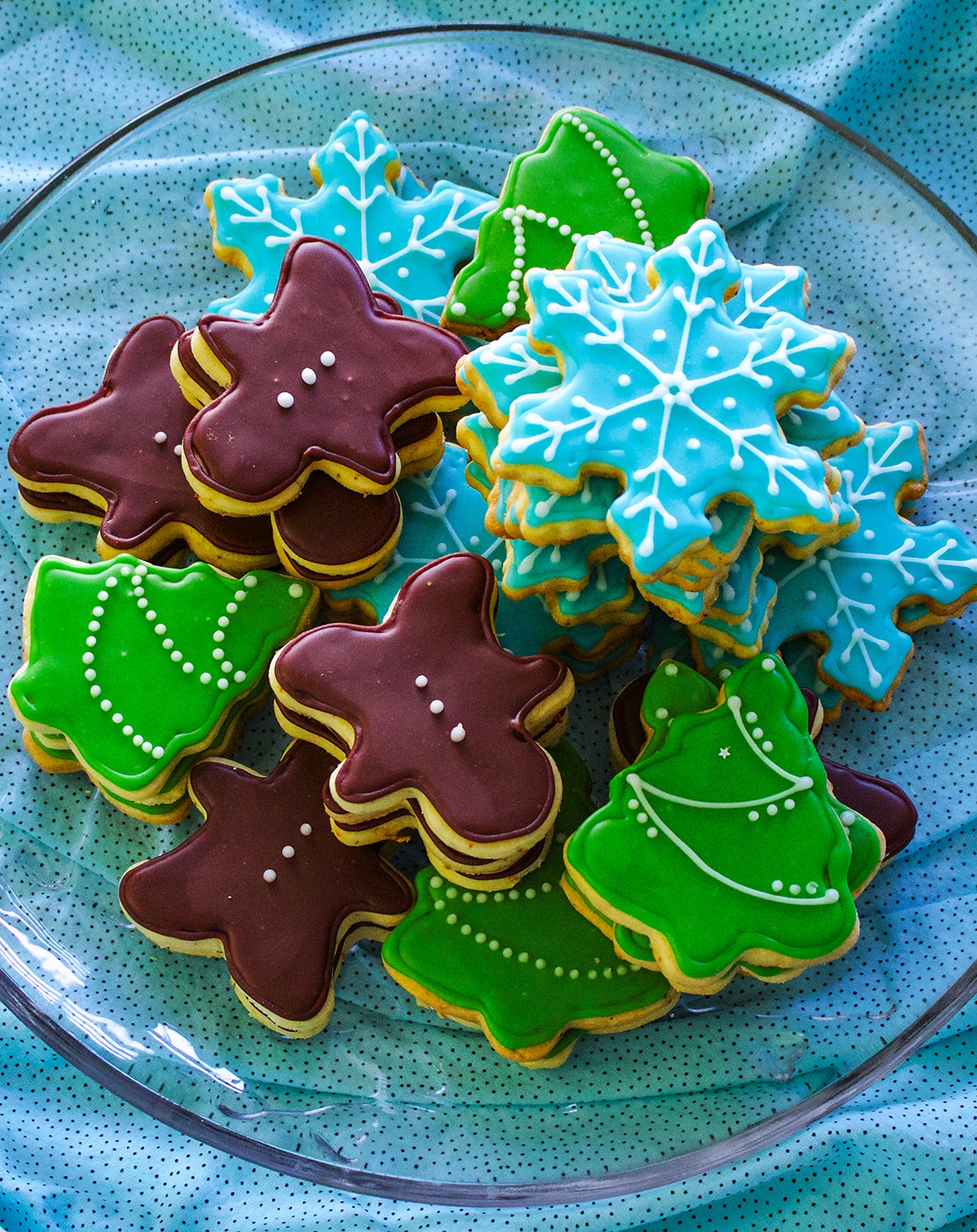 These are, without a doubt, the BEST tasting decorated Christmas Cookies I've ever eaten. Brown butter citrus shortbread is delicious all on it's own – buttery, not overly sweet, and laced with the subtle flavors of orange, lemon, and lime. Dark and white chocolate fondants are easy to work with, gorgeously glossy, and a delicious compliment to the brown butter citrus flavor of the cookies.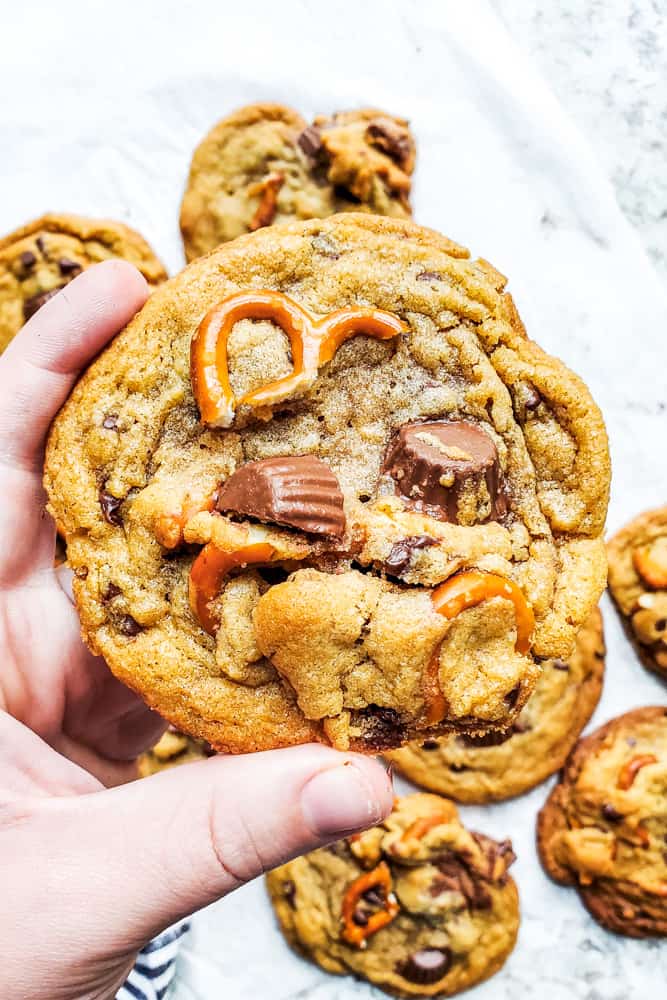 Looking for the perfect salty and sweet combo?! Check out these Peanut Butter Cup Cookies loaded with mini peanut butter cups and pretzels for a delicious flavor combination perfect for cookie season!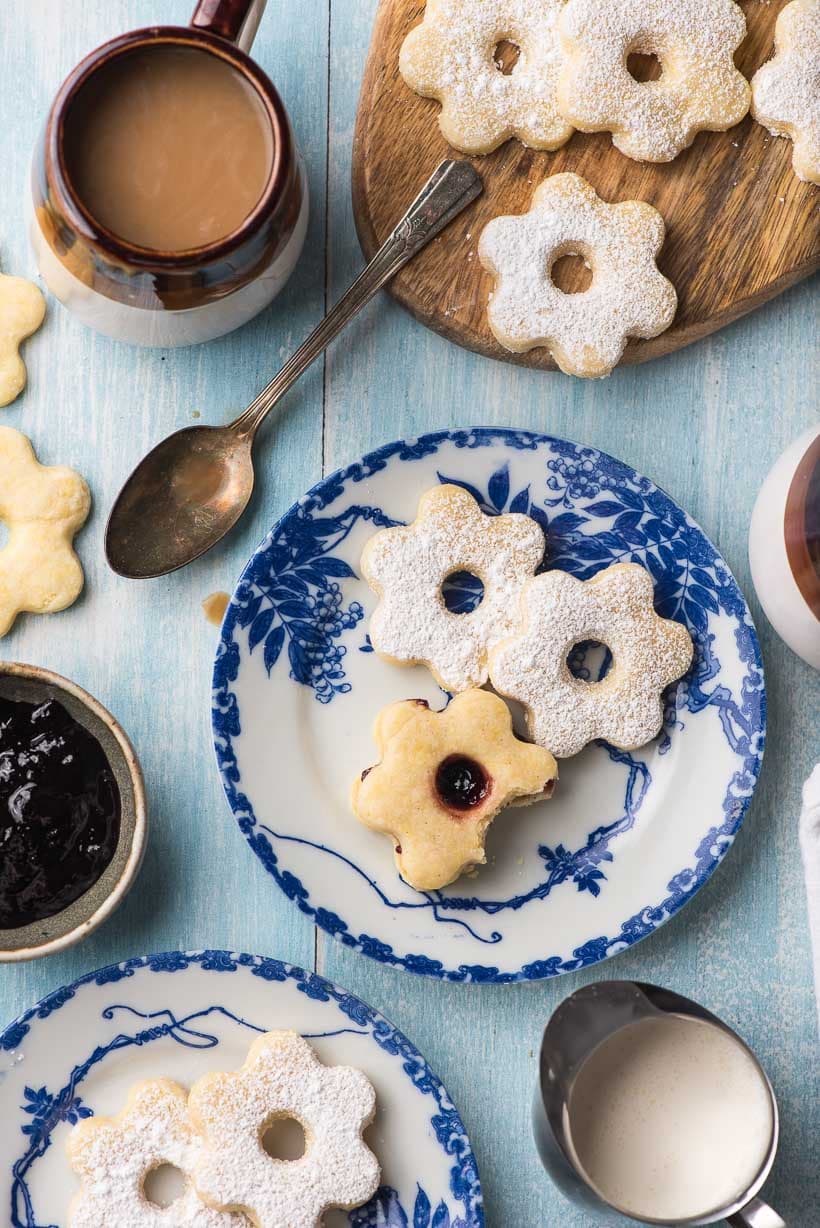 These Italian Canestrelli Shortbread Cookies have a secret ingredient that make them melt in your mouth tender!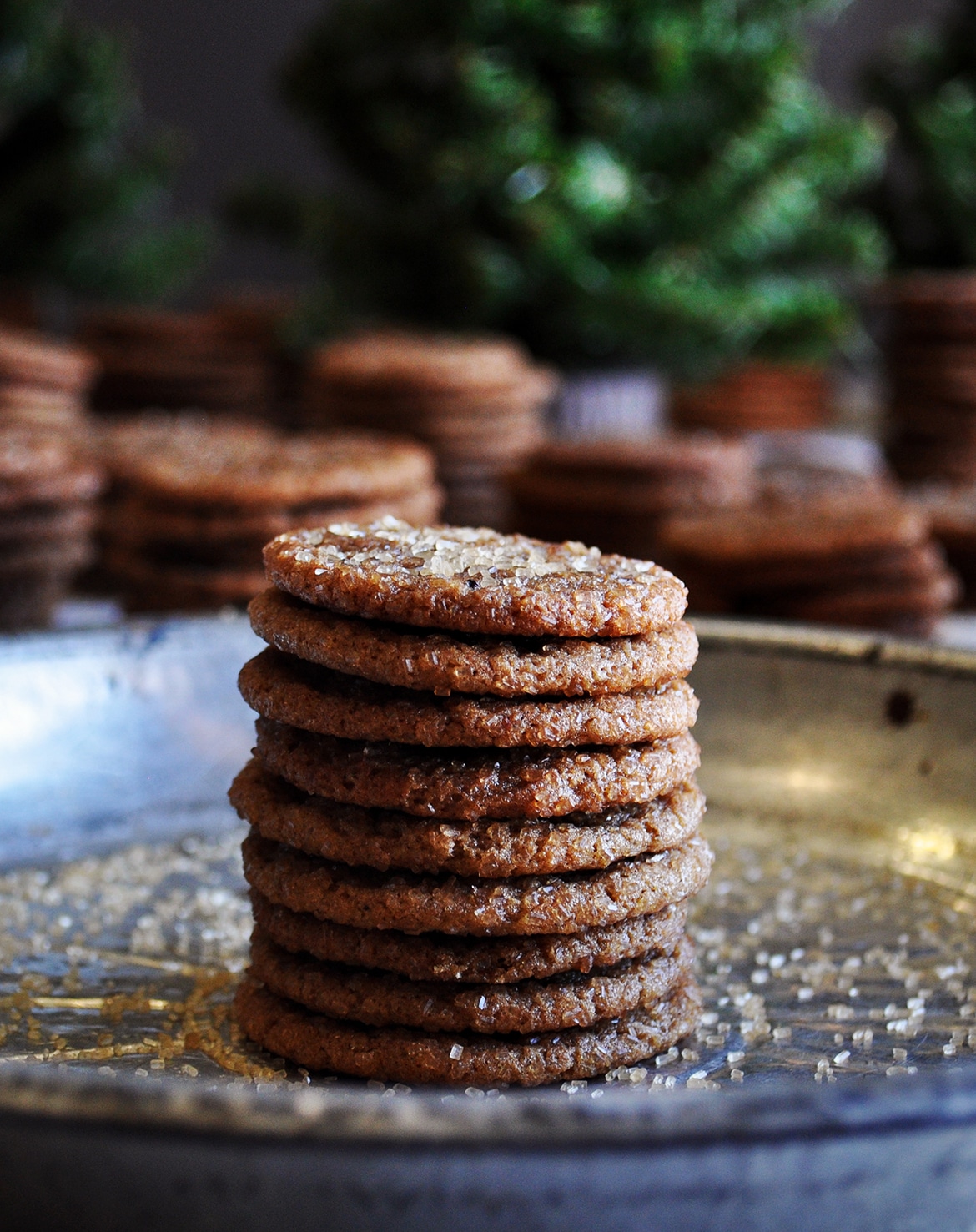 These little chewy Ginger Snap Cookies are all about sugar and spice, and everything nice. They are sweet little two-bite treats, bursting with Christmas spices, and positively addicting.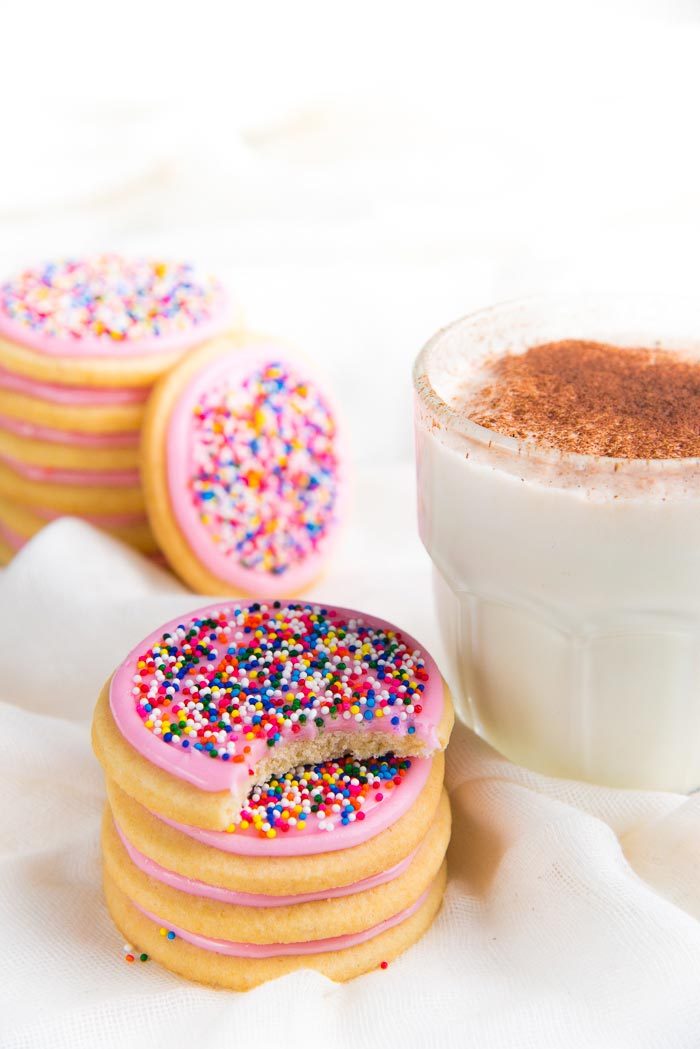 Soft, buttery and oh-so milky, with just the right amount of sweetness, and plenty of color – there's a reason why kids love these Funfetti Cookies, and they are so popular during the holidays! They are always a crowd favorite.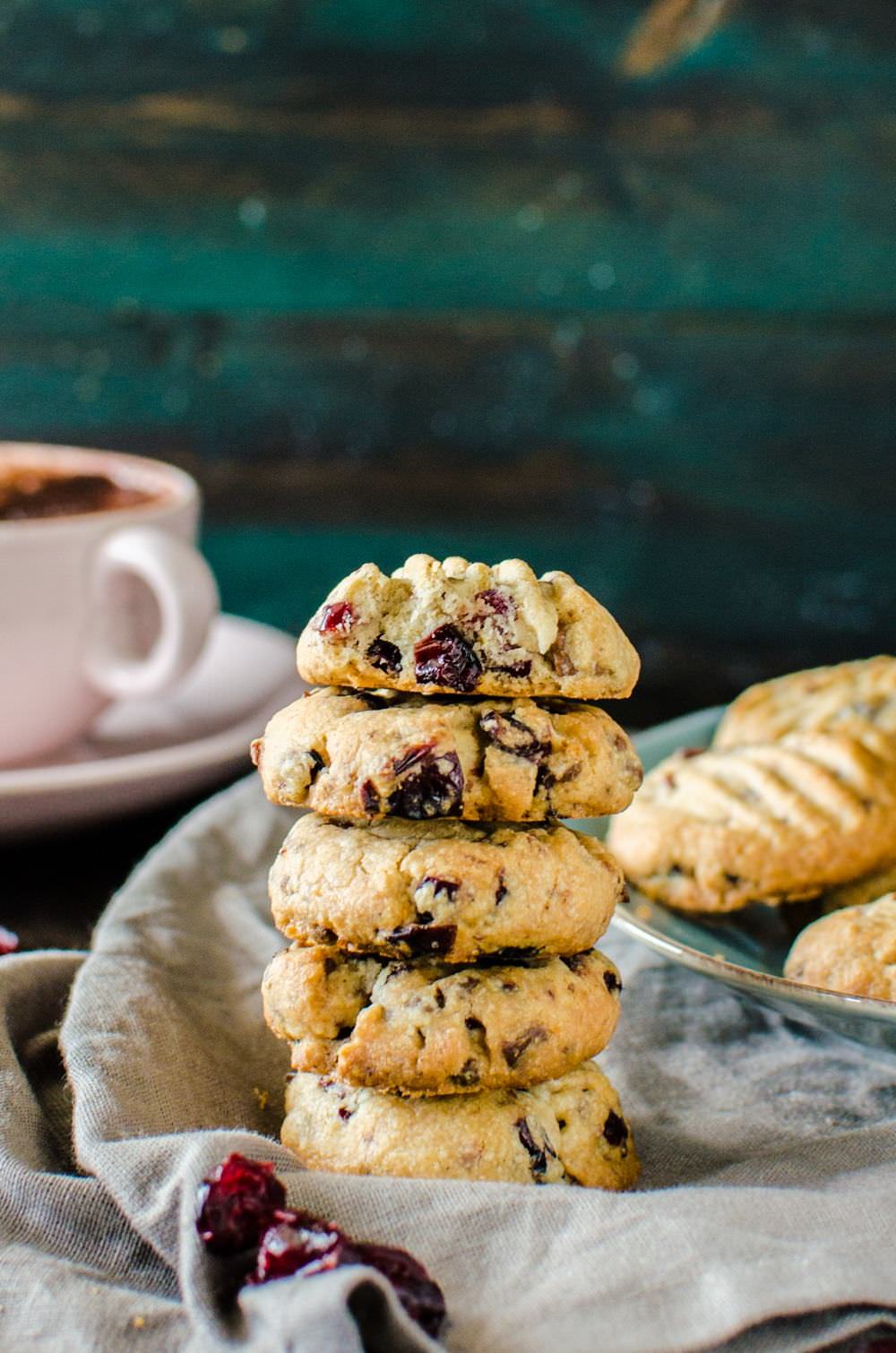 Studded with chocolate chips and dried cranberries and spiced with warming spices like cinnamon, nutmeg and allspice – these delicious Chocolate Chip & Cranberry Shortbread Cookies are unbelievably easy to make. (They also work great with white chocolate chips!) Great for holiday baking.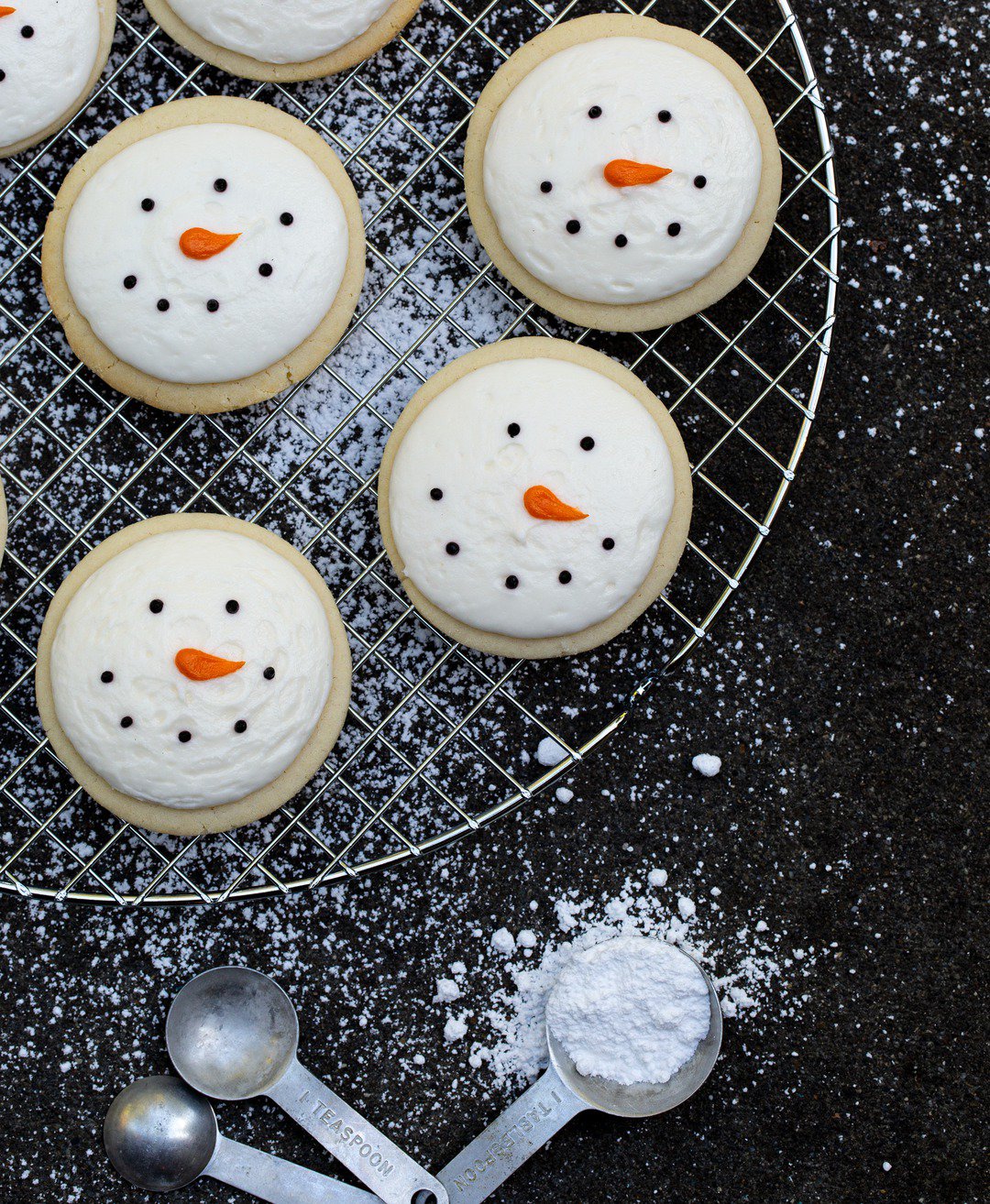 These Christmas sugar cookies are delicious to bite into, with a sugary sweet buttercream topping and a soft-to-bite-into sugar cookie texture. Snowman cookies are super simple to make yet totally adorable. They are the perfect cookie for a cookie swap or to leave out for Santa!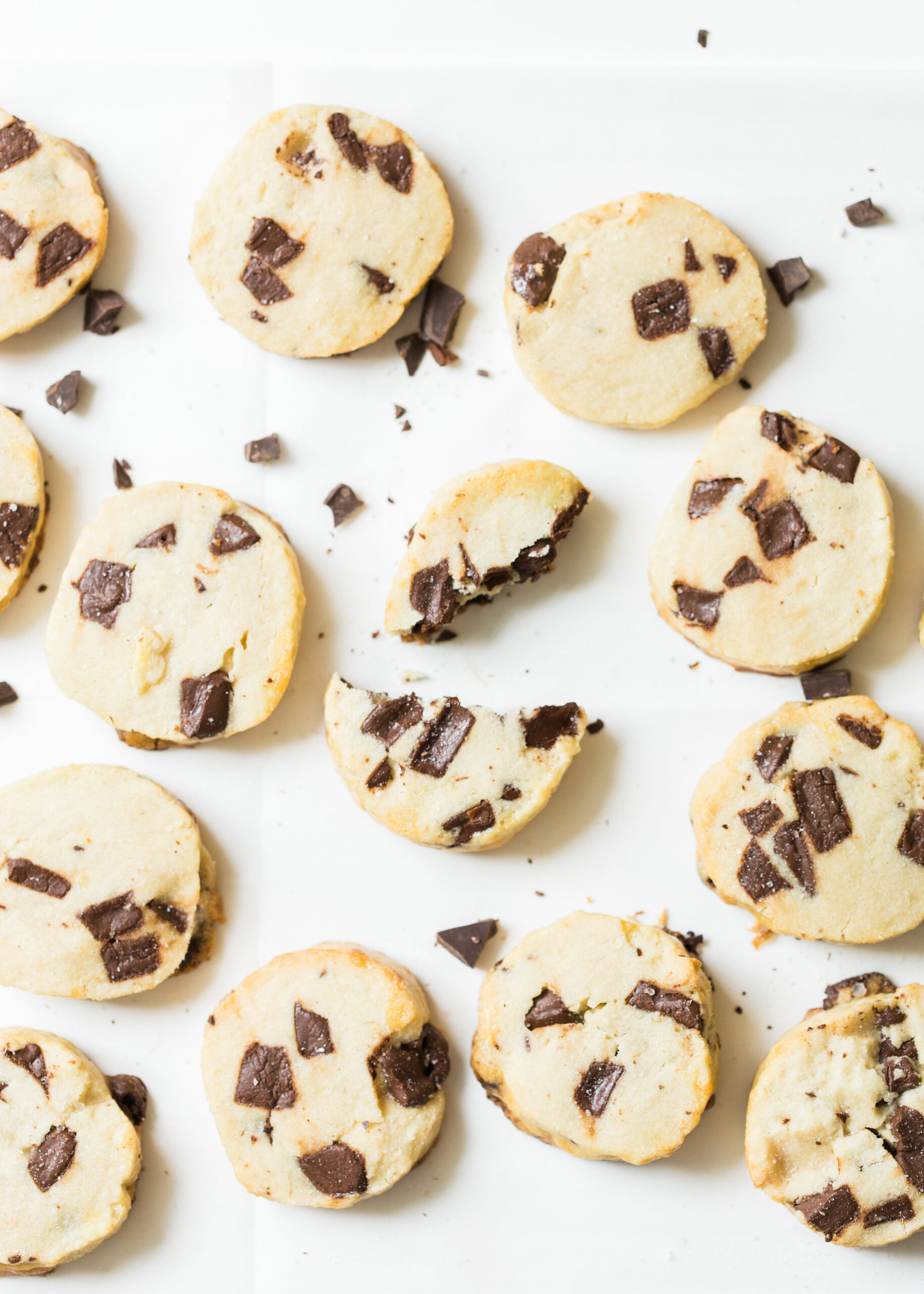 Looking for a crazy amazing cookie recipe? You HAVE to make the super famous salted butter chocolate chunk shortbread cookies that are blowing up Instagram these days … and I'm showing you how!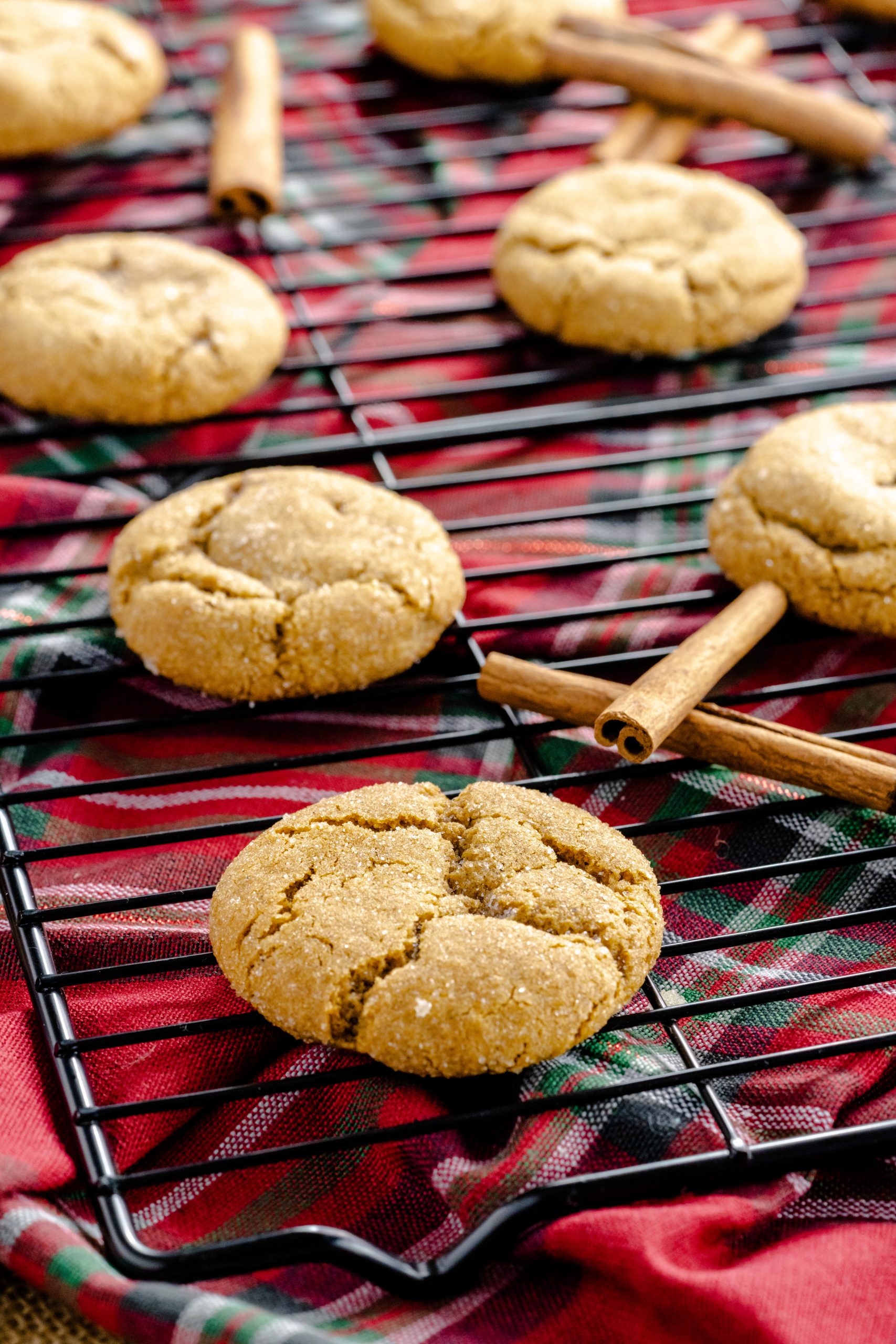 Gingersnaps cookies are a holiday classic and making the classic crisp cookie into a soft and chewy delight makes these cookies even more delicious.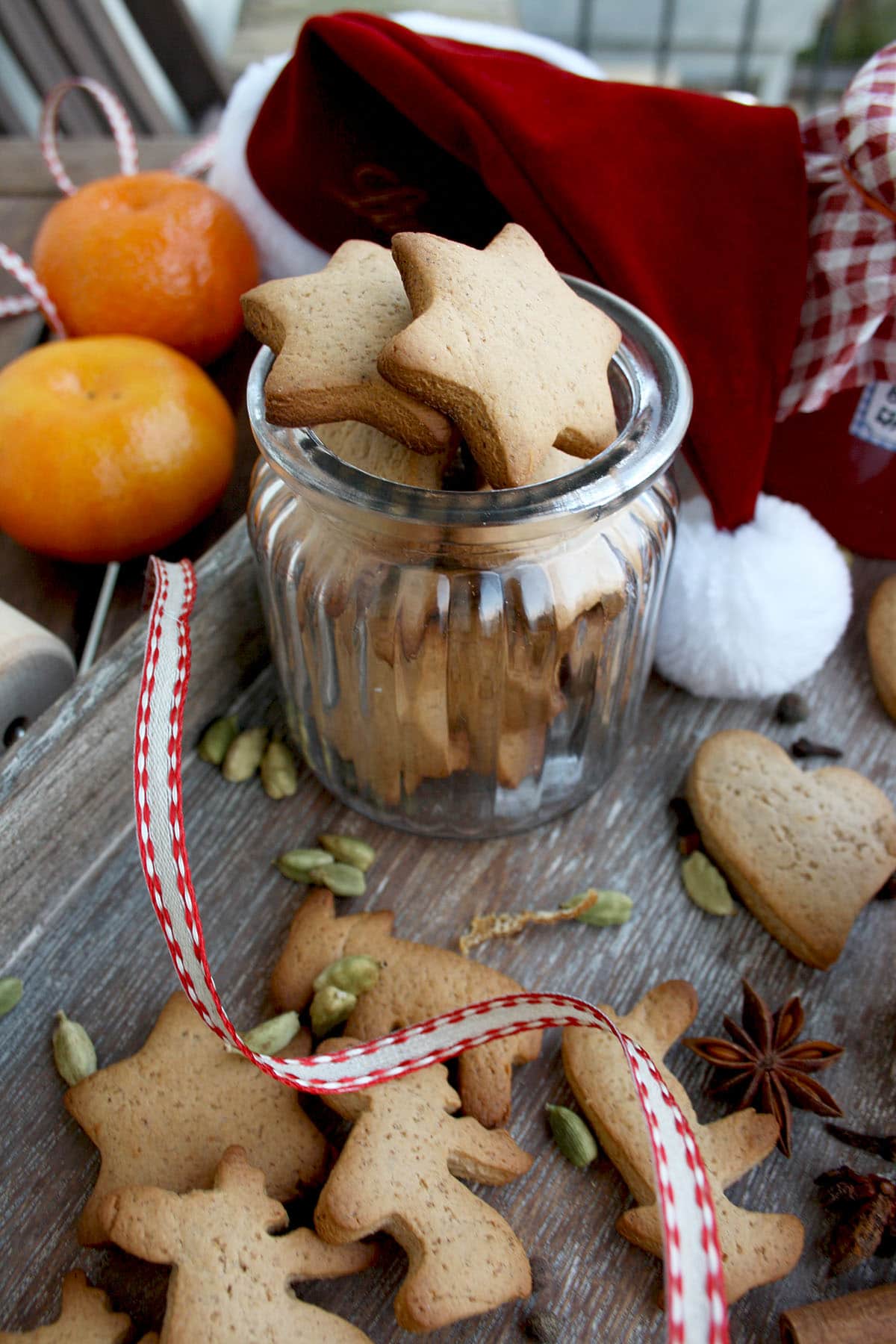 German Christmas Cookies: Lebkuchen. Authentic recipe of the most popular German cookies: spicy, soft and incredibly flavorful. Give them as gifts to your family and friends!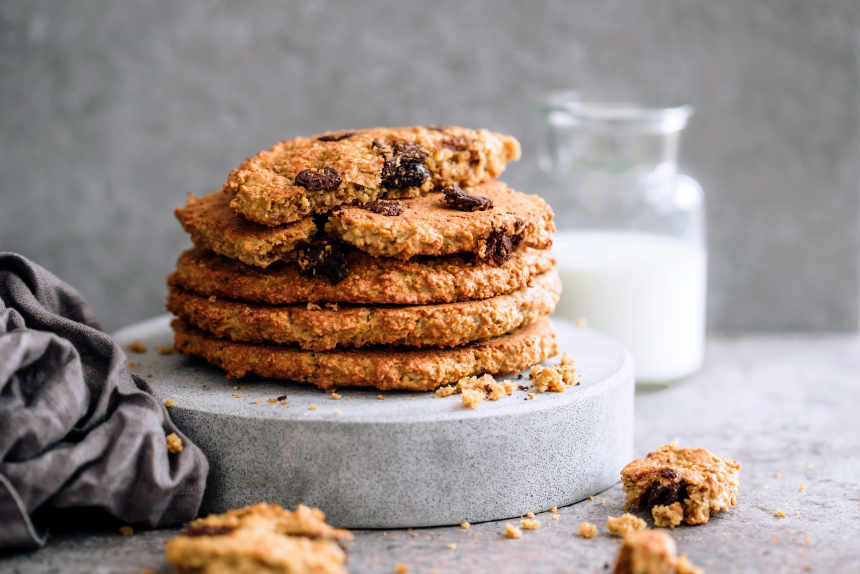 Our gluten-free & vegan oatmeal cookies with chocolate chips are so easy and healthy! Chewy and crumbly with a hint of peanut butter, no sugar or oil needed.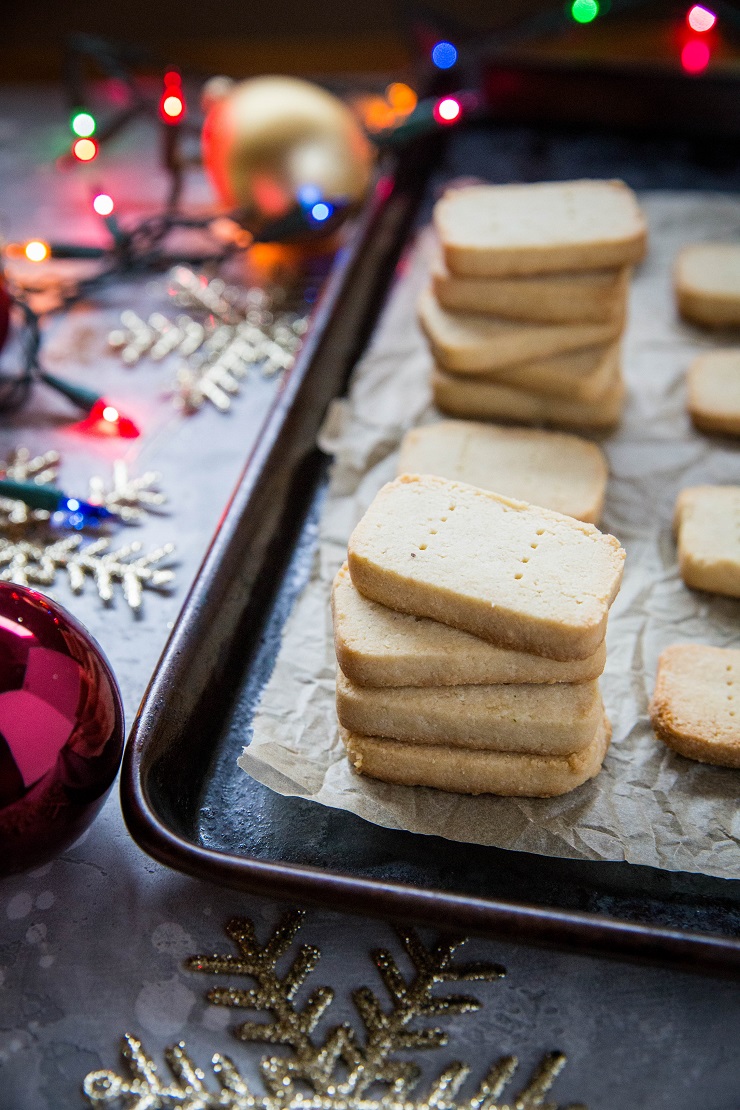 3-ingredient paleo shortbread is quick and easy to make, and can be made ahead of time and frozen. This healthy holiday cookie recipe is grain-free, vegan, and absolutely delicious!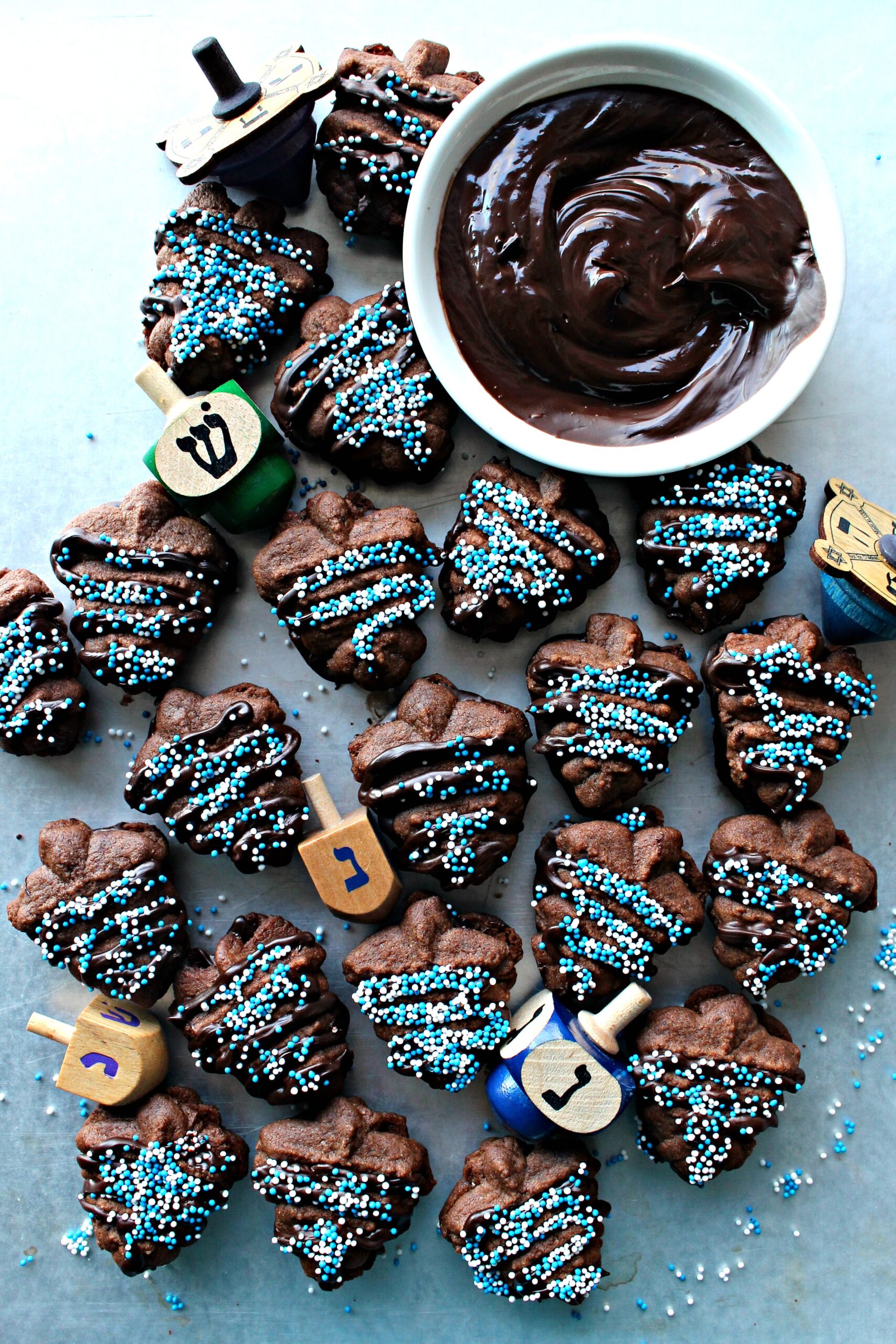 Chocolate Espresso Spritz Cookies are crunchy mocha butter cookies sandwiched with melted chocolate. Make lots of cookies quickly for delicious treats and gifts. (By the way, how amazingly adorable are these Chanukah dreidels?!)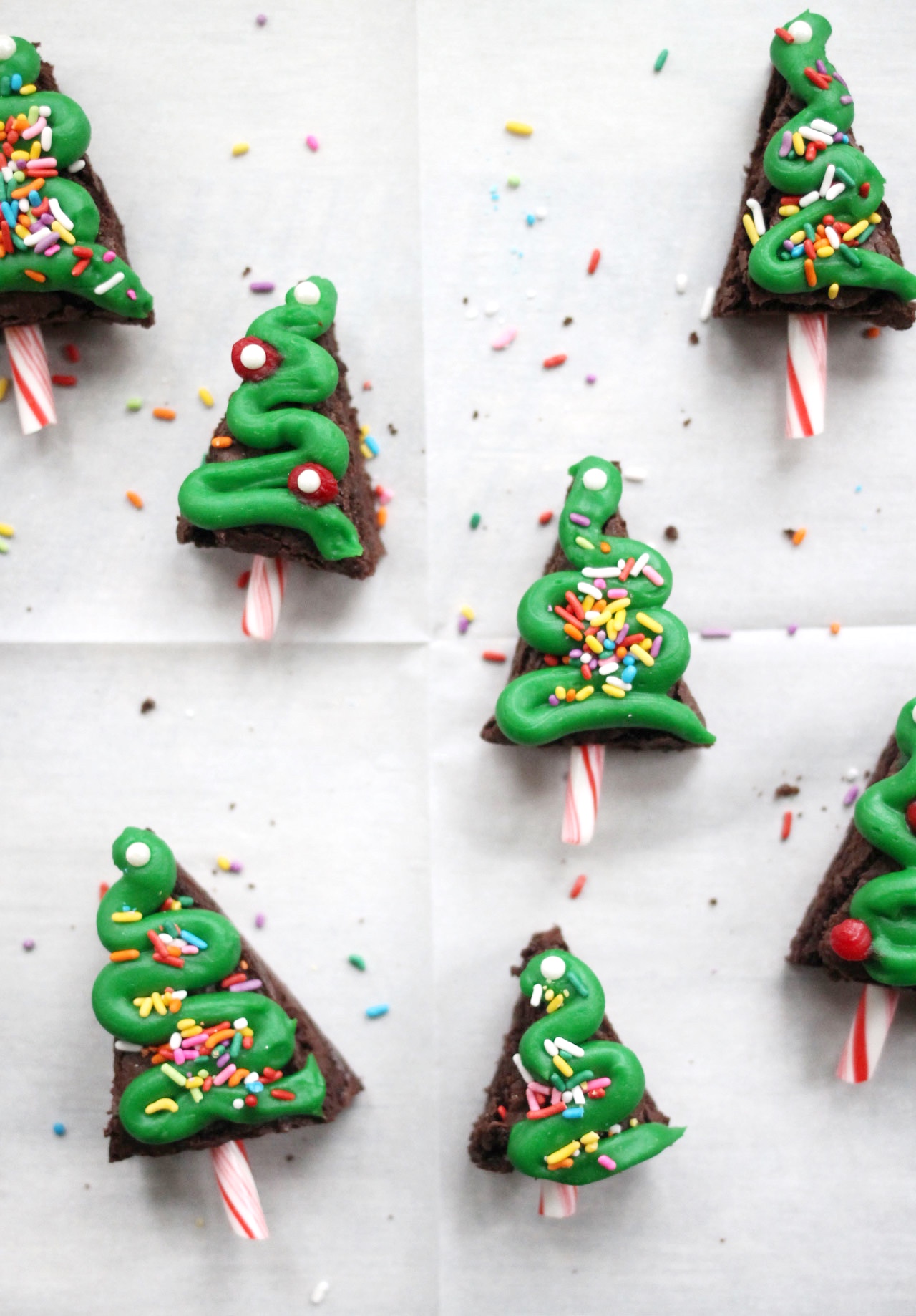 While not quite cookies, these adorable Christmas brownies are too cute not to share! Plus, they are surprisingly simple to make, super yummy, and they're absolutely perfect for your holiday parties.
So there you have it: how to host an awesome Christmas Cookie Exchange party, plus 40+ of our very favorite holiday cookie recipes! Happy baking and hosting!!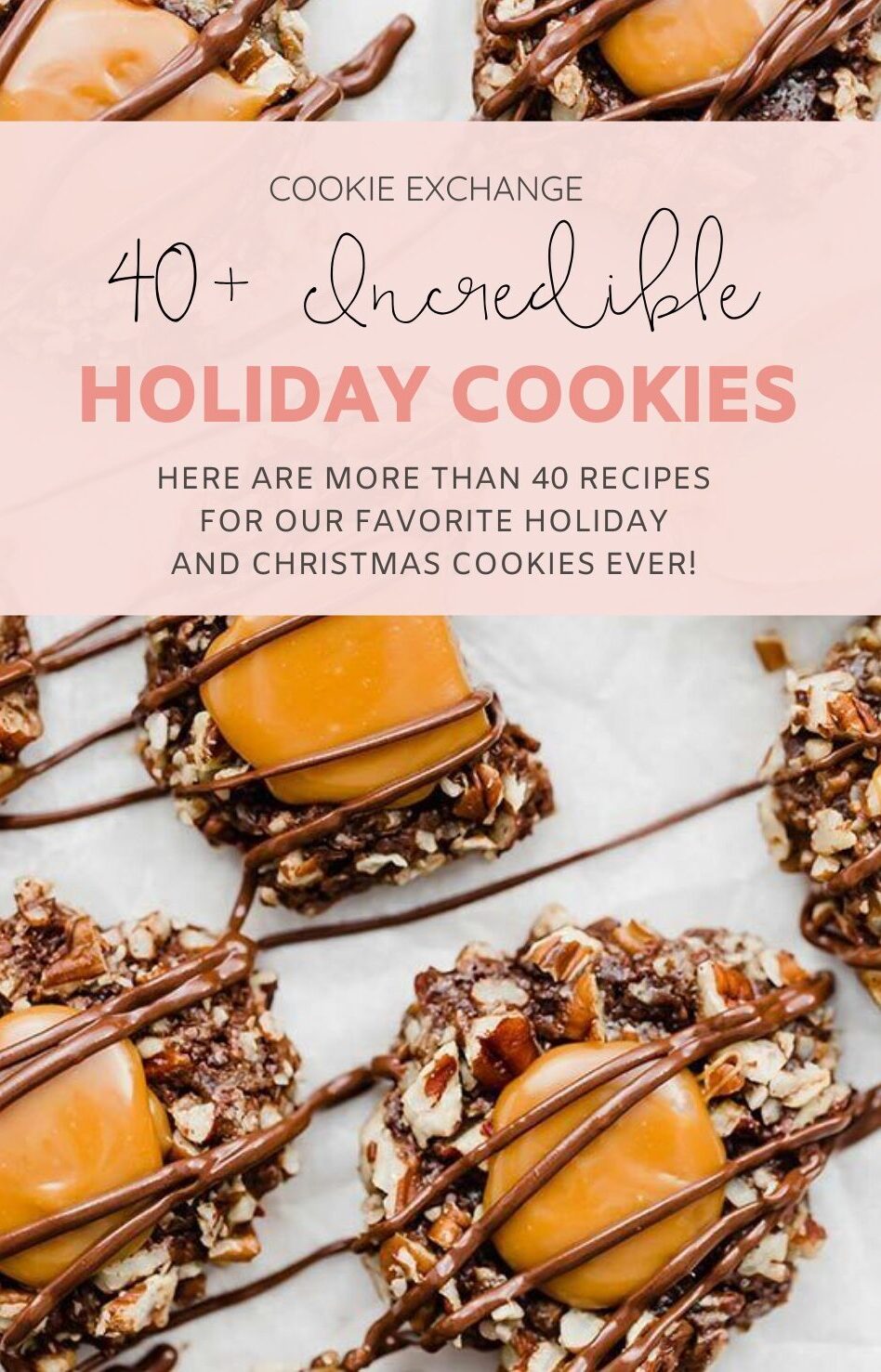 SHOP THE CHRISTMAS COOKIE EXCHANGE POST | CLICK LEFT & RIGHT ARROWS TO EXPLORE

Be sure to head to our recipe page to check out what else we're dreaming up in the kitchen. If you host your own Christmas cookie exchange, tag me on social media (@glitterinclexi) so I can live vicariously through all of your epic parties! Plus, I'd love to hear your favorite holiday cookie recipes. Seriously, send them my way!!
Cover Photo via Joy Food Sunshine