This post has been sponsored by Frito-Lay. All thoughts and opinions are my own. This post contains affiliate links, which means that if you click on one of the product links, I'll receive a small commission. Thank you so much for clicking through and helping to support this little blog business of mine! Read more about our site, privacy, and disclosure policies here.
These double chocolate chip cookies are decadently delicious. Add the salty crunch of potato chips to each bite and the result is pretty incredible. Trust me on this one: potato chips and double chocolate anything are just meant to be.
Now that the weather is finally starting to warm up, I'm breaking out our picnic basket, stuffing it with goodies, including the most amazing double chocolate potato chip cookies, and heading to the beach. We like to keep our picnics simple: chips or bread, cheese, nuts, plenty of fruit, sometimes I'll mix in hard-boiled or deviled eggs, and an easy-to-throw-together cookie or dessert; a.k.a. finger food. We also bring hats, a blanket, throw or scarf to sit on, sunscreen, and a few shovels and buckets for Scarlett.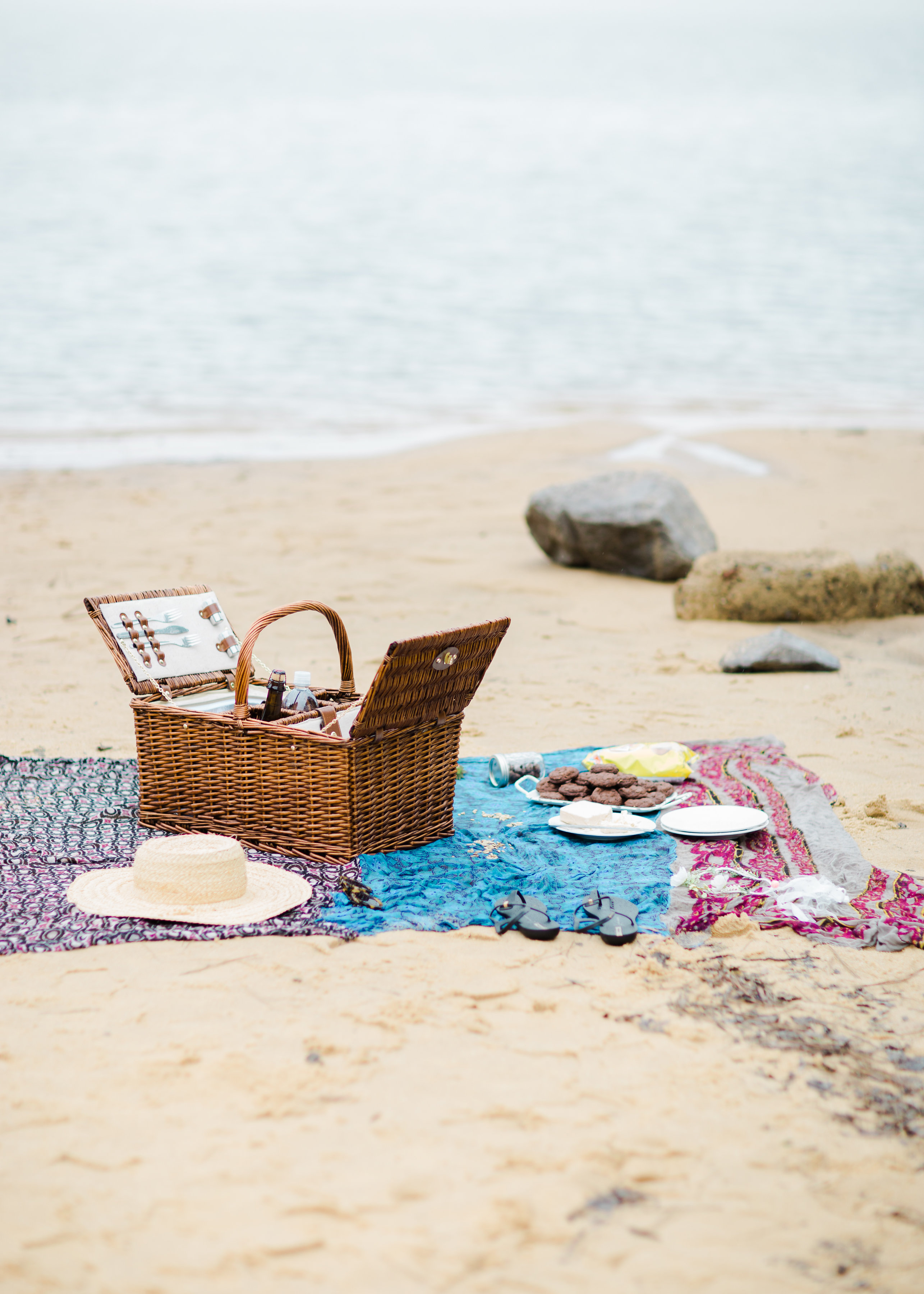 We recently discovered Jordan Lake here in Durham, and although it is technically a lake, there are seven sandy beaches scattered throughout the 14,000-acre property. It's probably the closest I've felt to home since being here in North Carolina and I relished every second of the warm shoreline. I'm guessing it will become our new favorite summer hangout, and so, easy picnics will most definitely be on the agenda all summer-long.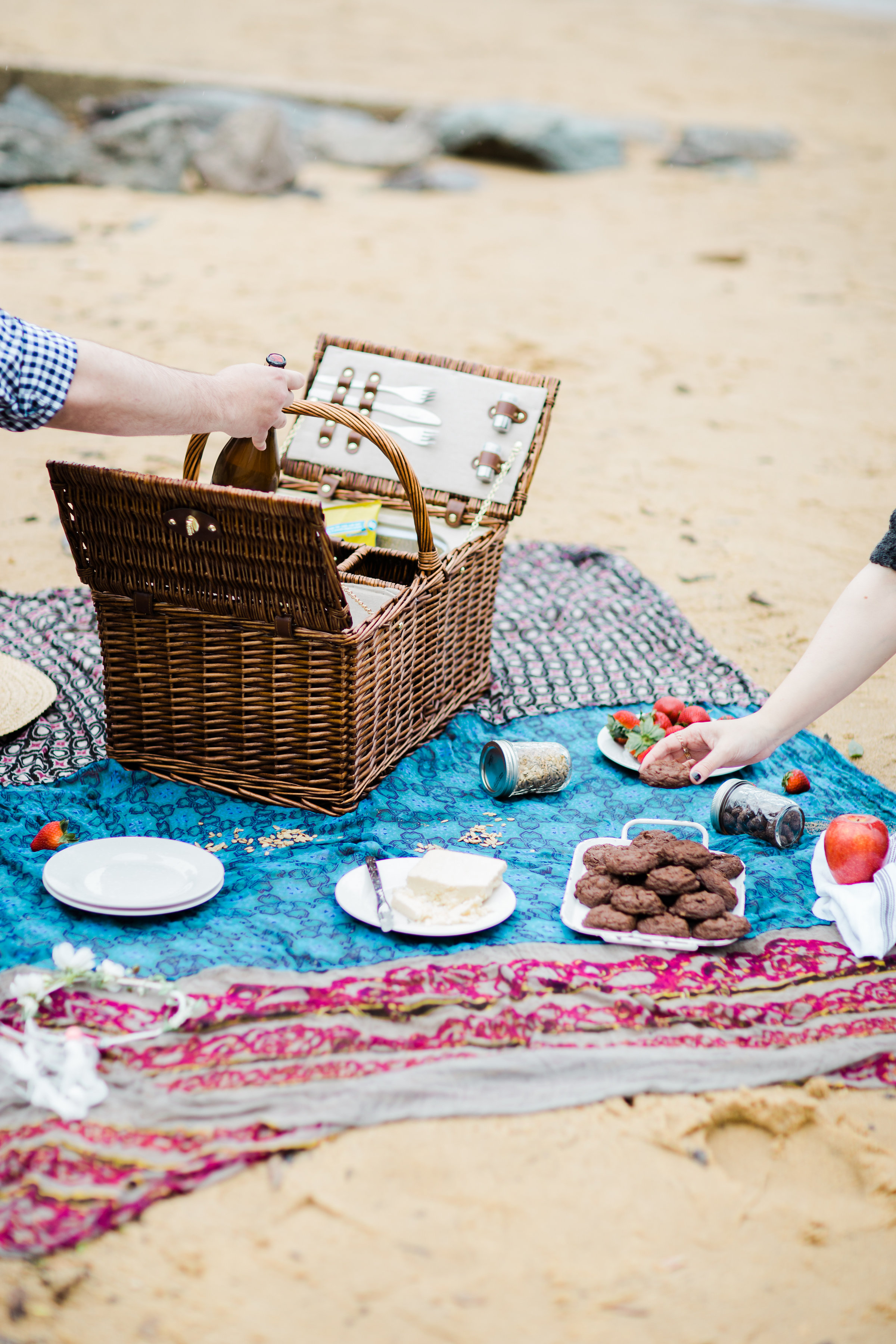 As for the double chocolate potato chip cookies, you'd be amazed at how simple this decadent dessert is to throw together. And for the record: this recipe was adapted via a recipe I found and re-created years ago here on the blog, aptly named the "Win Friends and Influence People Cookies"; so that should tell you everything you need to know. (You've gotta admire my 2011 photography skills!)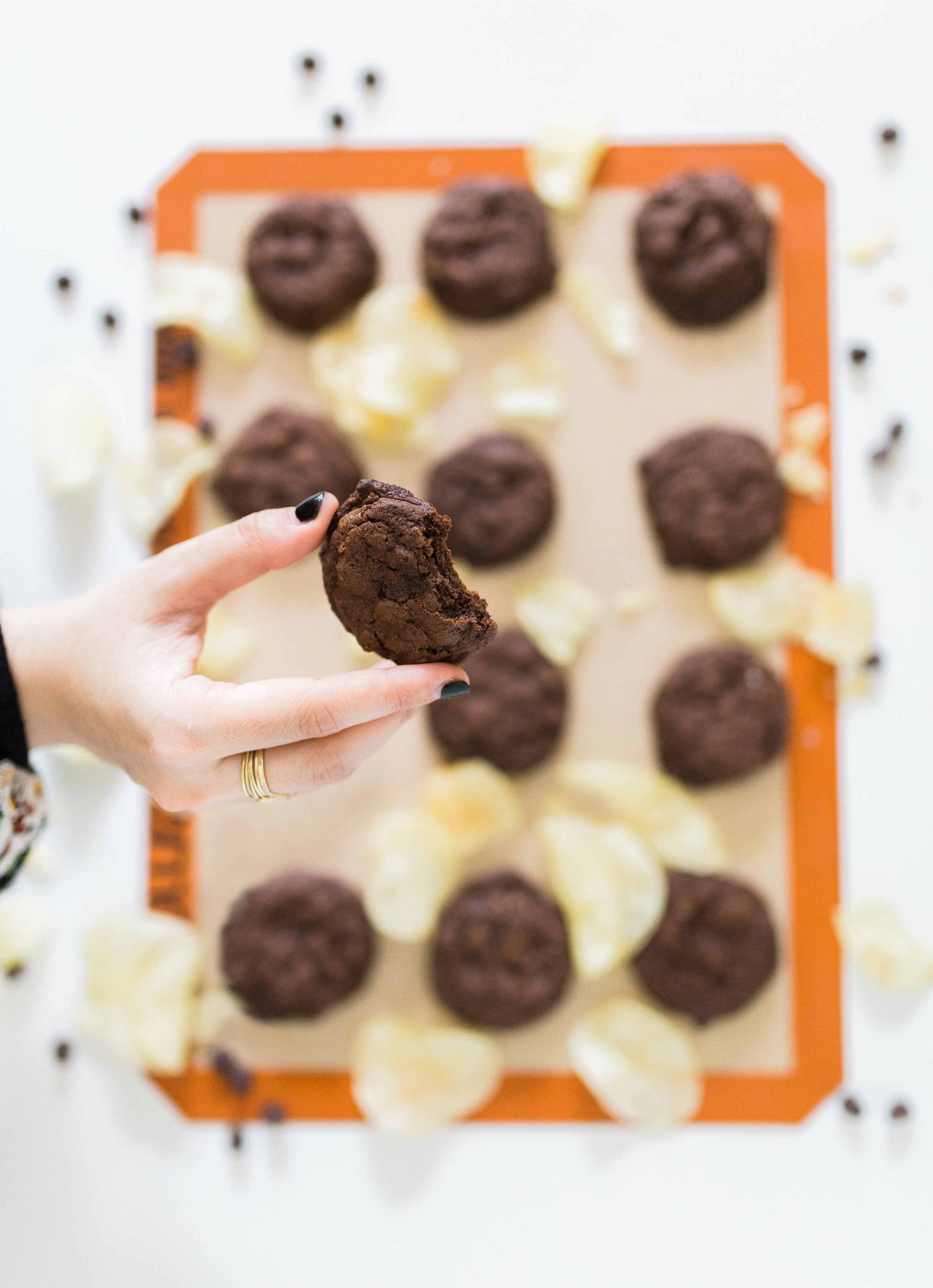 I added the LAY'S® Classic Potato Chips component because I can't get enough of the salted dessert trend, and classic potato chips just scream "summer" to me. Trust me on this one: that sweet and salty crunch on each bite is pretty incredible. You can taste that subtle chip crunch on the finish and it feels like potato chips and double chocolate anything were just meant to be.

How to Make Double Chocolate Potato Chip Cookies
Makes about 48 cookies
INGREDIENTS
1 & 1/4 cups all-purpose flour
3/4 cup unsweetened cocoa
3/4 teaspoon baking soda
1 teaspoon salt
2 sticks unsalted butter (1 cup), softened
1 cup packed light brown sugar
1/2 cup granulated sugar
2 large eggs
1 & 1/2 teaspoons pure vanilla extract
One 12-ounce package semisweet or bittersweet chocolate chips (2 cups)
2 cups of crumbled LAY'S® Classic Potato Chips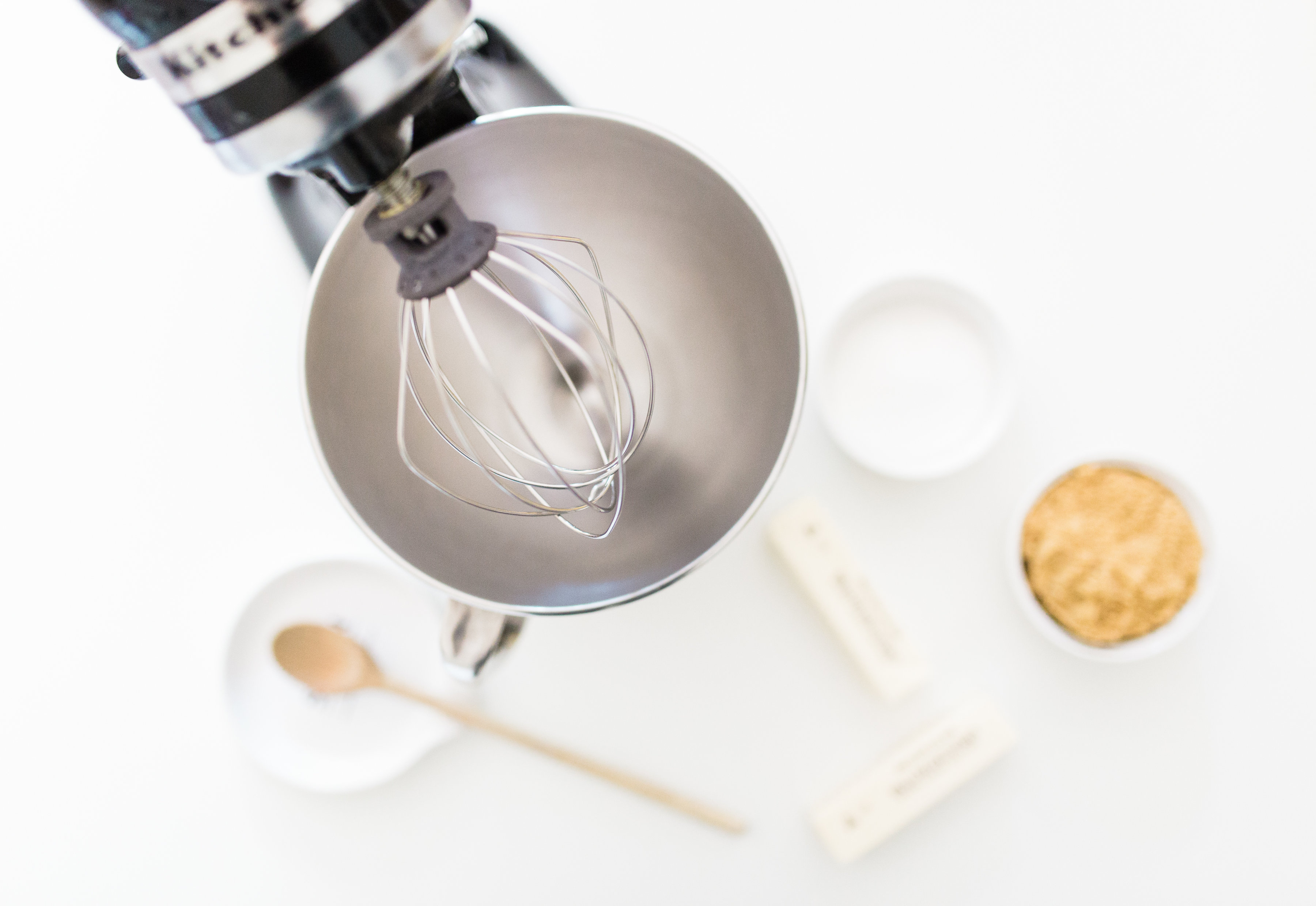 DIRECTIONS
Preheat the oven to 375°F. Position the racks in the upper and lower thirds of the oven.
In a medium bowl, whisk together the flour, cocoa, baking soda, and salt.
In a large bowl, with a mixer on high speed, beat the butter and sugars until light and fluffy; about 4 minutes.
Beat in the eggs, one at a time. Mix in the vanilla until combined. Add the flour mixture and combine thoroughly. Stir in the chocolate chips and crumbled Lay's potato chips and mix once more.
Drop rounded tablespoons of the mixture onto un-greased baking sheets about 2 inches apart. Bake for about 8 minutes, until puffy and the bottoms are golden brown.
Allow to cool on baking sheets about 2 minutes, then transfer potato chip cookies to wire racks to cool completely.
Recipe adapted via Glamour's Win Friends and Influence People Cookies
Recipe Hack: If you are looking to squeeze in even more time in the sun, use pre-made cookie dough to shorten prep time!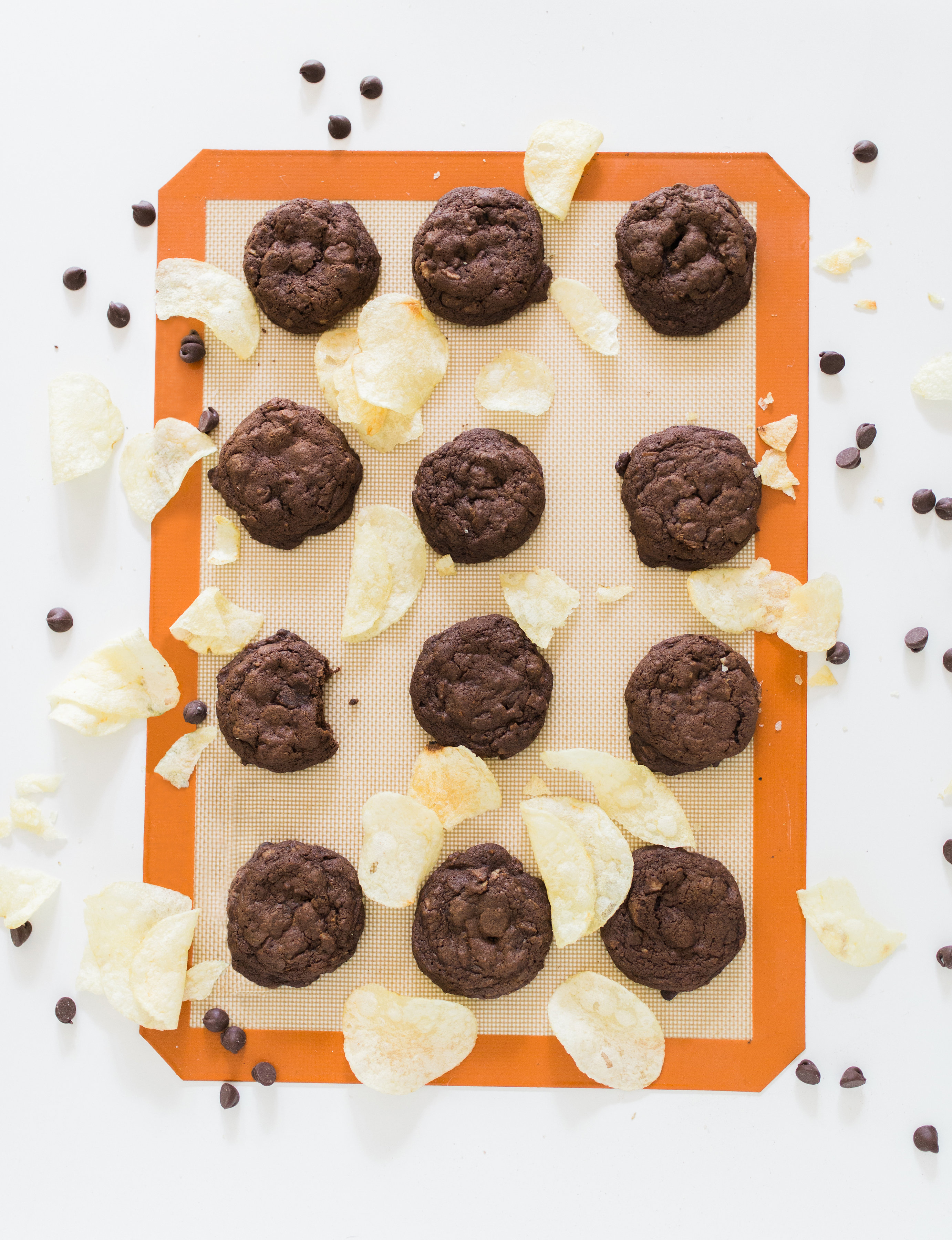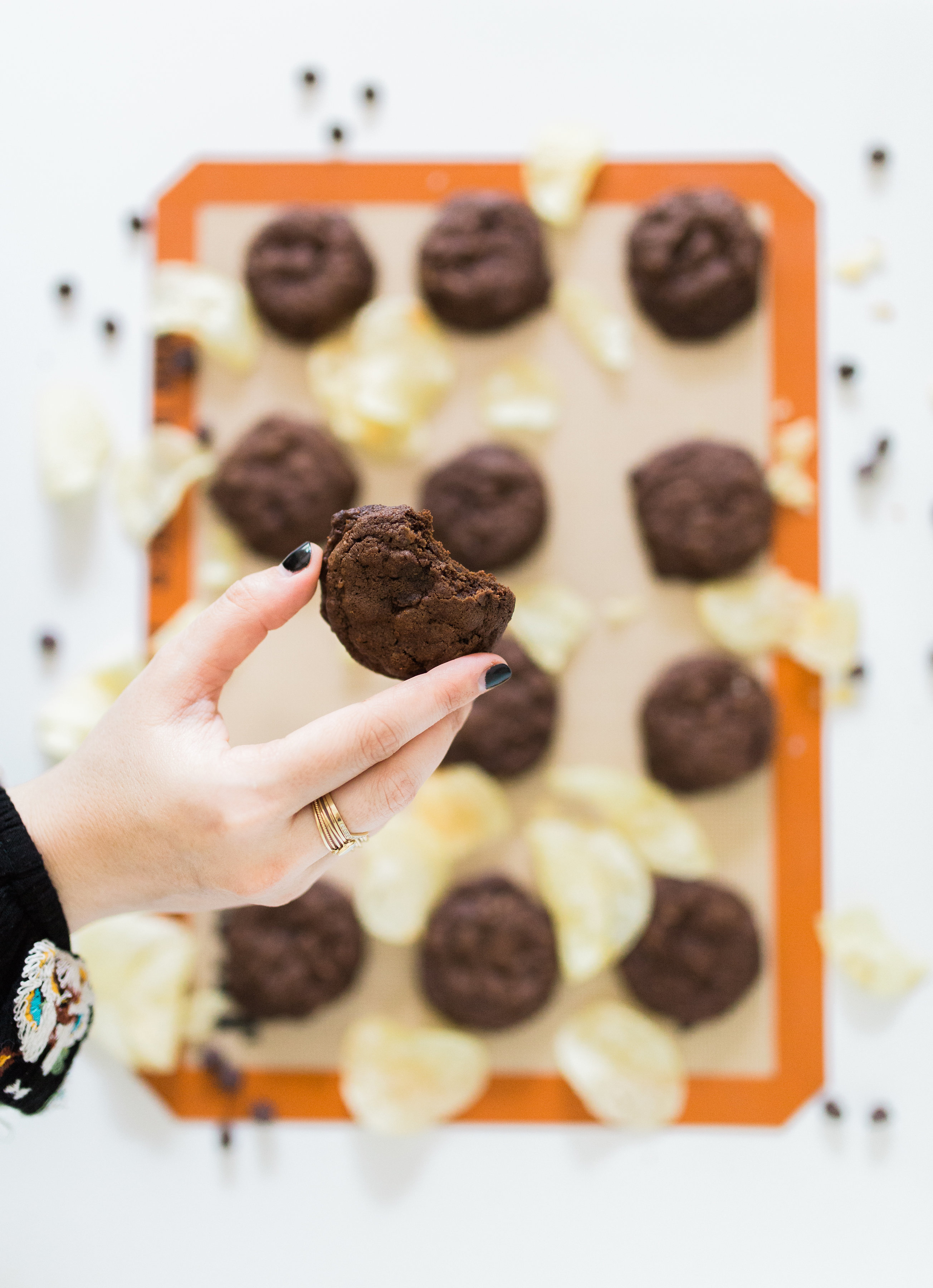 Who knew adding a bit of salted potato chip crunch to something sweet could produce something so utterly delicious?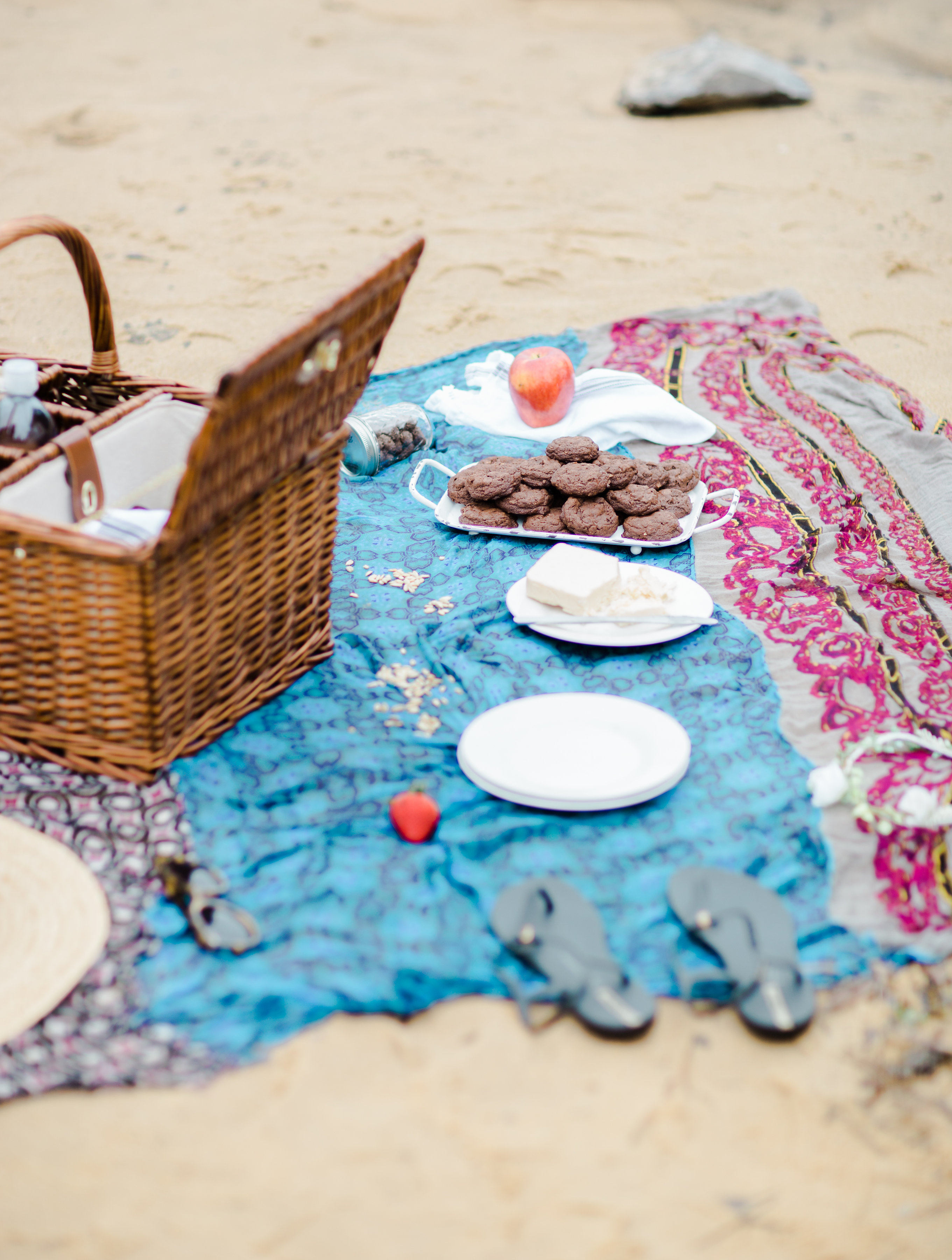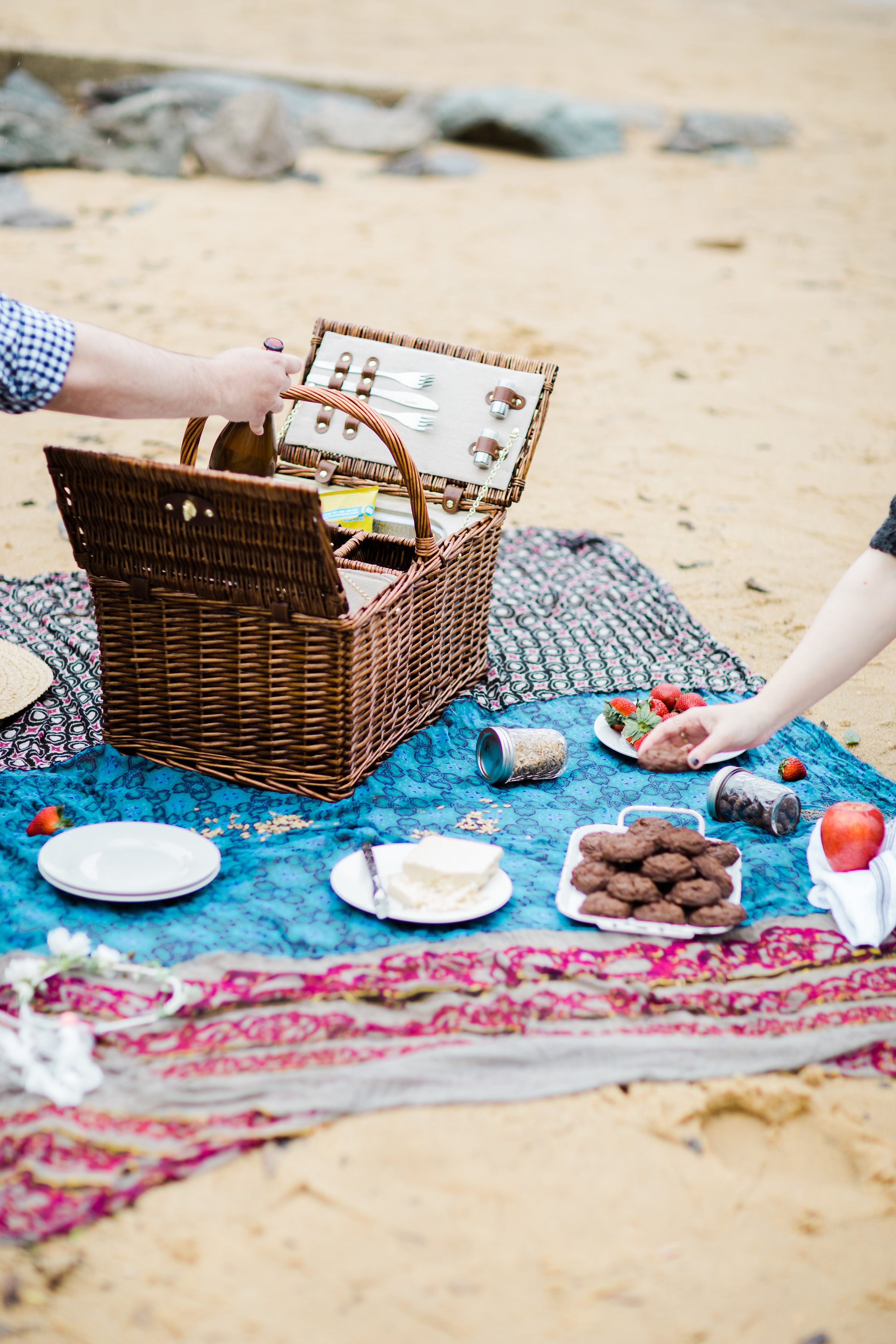 These potato chip cookies travel well, so they're great to bring for any of your summer occasions, like Memorial Day and Fourth of July, picnics, or for a weekend away.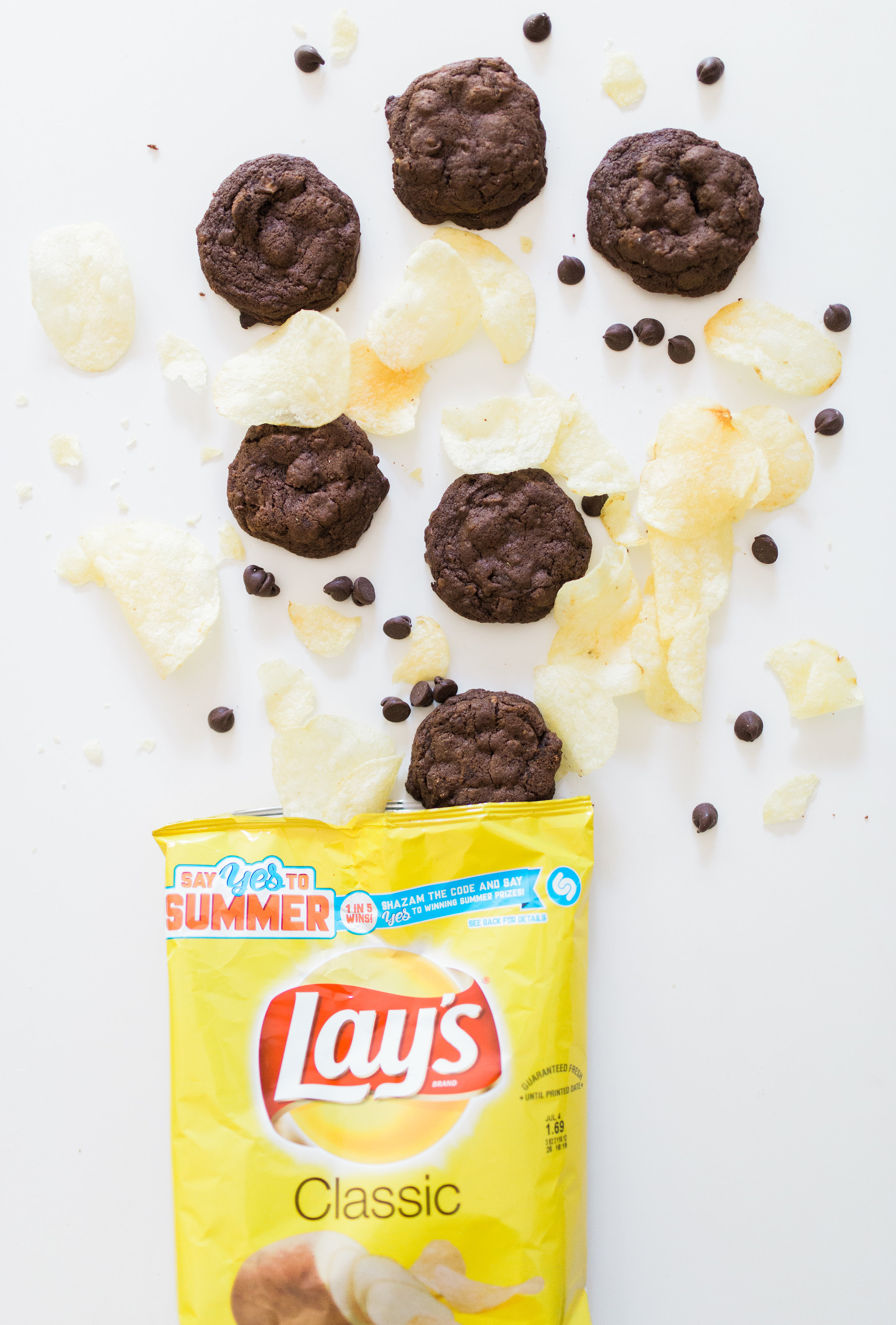 You can check out more great summer recipes on the Frito-Lay Pinterest board!
Photo by Annie Watts Photography for Glitter, Inc.
Love this recipe? See more of our favorites here.